'America Recovers' podcast tackles trauma of pandemic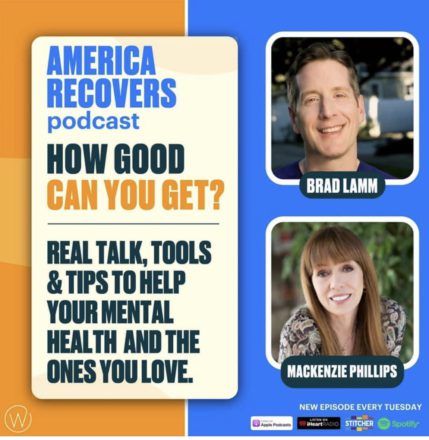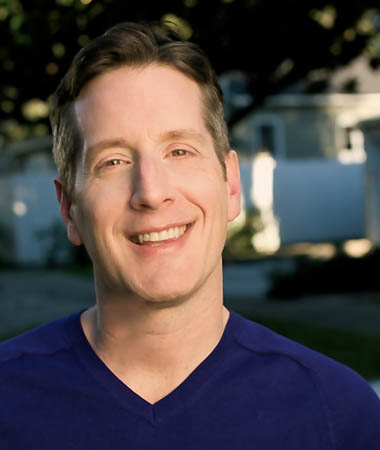 After a year of living under COVID-19, we've finally reached a place where we can breathe a little easier, knowing that a brighter, more-vaccinated future is well on its way – and with it, the promise of a return to normalcy.
Even if all the restrictions and isolation were to come completely to an end, however, normalcy is still a long way off. The pandemic has been a traumatic event on a global scale, and we are impacted like never before by alcohol and drugs, eating disorders, gaming and gambling, addiction to pornography, and other such harmful coping mechanisms. Since Covid arrived, alcohol and drug consumption alone is up by 500% in many cities, and the increase in additional mental health challenges like anxiety and depression is almost immeasurable. As eager as we may be for everything to be the way it was before, it must be acknowledged that there's a lot of collective healing to do first.
Fortunately, we don't have to do it alone. "America Recovers," a podcast that made its debut on February 16, is there to provide a sort of "field guide" for listeners who need help mapping out their journey back to optimum mental and physical health. Designed to uplift listeners with stories of transformation, from crisis to clarity, it features real life interventions, stories of transformation and change, and headliner guests like Billy Porter, Carnie Wilson, and Stephen Baldwin, who share their own stories of resilience and personal growth.
The show's hosts are Brad Lamm and Mackenzie Phillips – founder and program director, respectively, of Weho's Breathe Life Healing Center. Lamm – who is widely called "America's interventionist" – is an author and teacher who has written numerous books about recovery and is a regular contributor on "Today," "Good Morning America," and other shows. Phillips, of course, is known for her years as an actress, beloved for her role on the classic sitcom "One Day at a Time," and her very public struggles with addiction during her youth (As she puts it, "My active addictions unfolded in a fishbowl for the whole world to watch") led her not only to long-term recovery, but to work in the treatment field in order to help others find their way, too. Now a New York Times bestselling author and self-described "activist for healing and the reduction of suffering," she continues to act (including appearances in the "One Day at a Time" reboot series and "Orange is the New Black"), but today her true calling lies in sharing her "experience, strength, and hope" at Breathe – and now, online with "America Recovers."
The two hosts took a few minutes to chat with the Blade about their podcast, and about meeting the moment with an eye toward trauma-informed solutions.
"Working in a trauma-based treatment center, and being a person and long-term recovery myself, the pandemic has hit really hard," Phillips tells the Blade. "For a lot of people, their main outlet for recovery is in-person twelve-step meetings – that was sort of yanked out from under them, and seeing the rate of suffering and return to use has been overwhelming. And then you have to consider cases where, for instance, people who might be in a domestic violence situation are now trapped at home with an abusive partner – the amount of suffering, and the uptick in suicides and return to use has been devastating for our recovery community as a whole."
Lamm concurs. "These twelve-step fellowships help so many people worldwide – they give us this relational model where we can hang out and hug and connect with each other in person — and that's been totally disrupted because of the pandemic. And while it was quick to adapt to telehealth and Zoom and such, it's different."
"And now, with reopening happening and everything, it's really exciting and all," Phillips continues, "but the thing we need to remember is that trauma has echoes. The damage has been done and when you think about kids who haven't even been in a classroom in over a year, there's a generation of traumatized adults that we're going to experience fifteen years from now. It's a lot to take that in."
Lamm explains that the need to reach the wider community served as an impetus in the development of "America Recovers."
"We were pitching the idea around, and some folks said 'hey, do you have anything that you could do right now on this moment we're having,' and I thought 'well, yeah, actually we do.' That's how 'America Recovers' was born, out of that impetus of how might we equip a larger audience – because, you know, in almost eight years Breathe has treated over 2500 people, but in terms of those that need and are literally dying for help, it's just minuscule. We thought a podcast from Westbrook, who has produced a big hit like "Red Table Talk" on Facebook, would be really useful to help us get these tools and tips to listeners, really a message of how they can get better."
The resulting show gives the two hosts a chance to serve as the "connecting tissue," as Phillips puts it, "between our guest stories and our listeners – inviting our listeners into a piece of our lives that connects to their lives that connects to the guest's story – and I think that's pretty powerful."
It's that connection – the sharing of stories and experiences that helps us form a sense of community with others – that has been a mainstay of twelve-step recovery all along. It's also the one of the most effective ways of reducing stigma and fostering empathy around the issue of substance use disorder – something Lamm and Phillips also hope to do with "America Recovers."
Phillips reflects on the progress that's been made since she was "a young, budding addict" in her TV heyday. "I was a teenager on a hit show and they would say 'we're going to suspend you with pay, why don't you go get well?' And, I'd be like, 'oh, okay,' and then go get my teeth cleaned or something like that, and then I'd be like, 'okay, I'm back.' And after all these episodes of suspension and being told to go 'get well' without any tools whatsoever, I was fired, right? The climate has changed so much since 1975. There really wasn't a lot of information and there was certainly a huge amount of stigma, and people just wanted you to go deal with it quietly elsewhere, where they didn't have to look. Now we have this broader view of addiction as a mental health issue, where we invite people into their own wellness without taking away their jobs. I'm so glad that we've come that far."
If you think you or someone you love could benefit from the kind of trauma-informed recovery strategies "America Recovers" brings to the public conversation, you can subscribe to the show through Apple and Google Podcasts, iHeart Radio, and Spotify. New episodes drop every Tuesday.
Local, national events to mark 35th annual World AIDS Day
HIV disproportionately affects certain populations. Men who have sex with men accounted for 70% of 32,100 estimated new HIV infections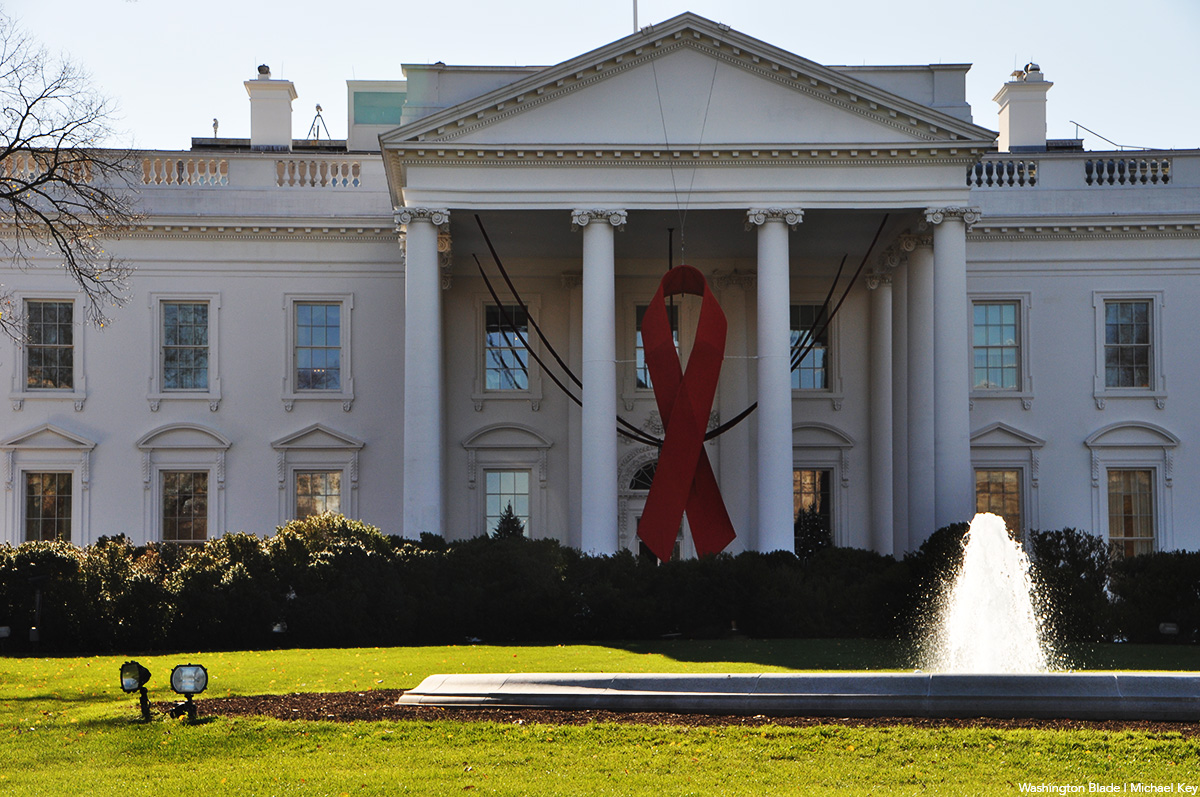 WASHINGTON – UNAIDS dubbed this year's World AIDS Day theme as "Let Communities Lead." This is how conversations around HIV and AIDS should be structured, Duante' Brown said, who manages two programs at NMAC — a nonprofit dedicated to working to end the AIDS epidemic. People living with HIV need to be considered the subject matter experts, he said. 
"Bringing those people into the room, showing them that they have a voice and that there's not just this group of people who are making a decision for them … is definitely the way that you go about this."
Brown manages the ESCALATE program at NMAC, which aims to empower people to address HIV stigma, and the ELEVATE program, which is a training program for people with HIV to be more involved in the planning and delivery of the Ryan White HIV/AIDS Program, which is the largest federal program designed specifically for people with HIV.
In the United States, it's estimated 1.2 million people are living with HIV, according to HIV.gov. About 13% are unaware they have HIV.
HIV also continues to disproportionately affect certain populations. Men who have sex with men accounted for 70% of the 32,100 estimated new HIV infections in 2021. And Black individuals accounted for 40% of the new infections that year, while only comprising 12% of the population of the United States, according to the CDC.
In 2023, stigma is a key inhibitor to ending the epidemic, Brown said. When stigma gets out of the way, there could be a day when there are no new cases of HIV transmissions, he said. To get around that stigma, people need to have meaningful and productive conversations about AIDS.
"Not treating it as taboo, making sure that we are empowering people living with HIV and AIDS to tell their stories and to be empowered to feel that it's OK," Brown said. "And that nothing is wrong with you."
And there are events in the locally and nationally to recognize World AIDS Day, many of them aimed at abolishing the stigma that comes with talking about HIV.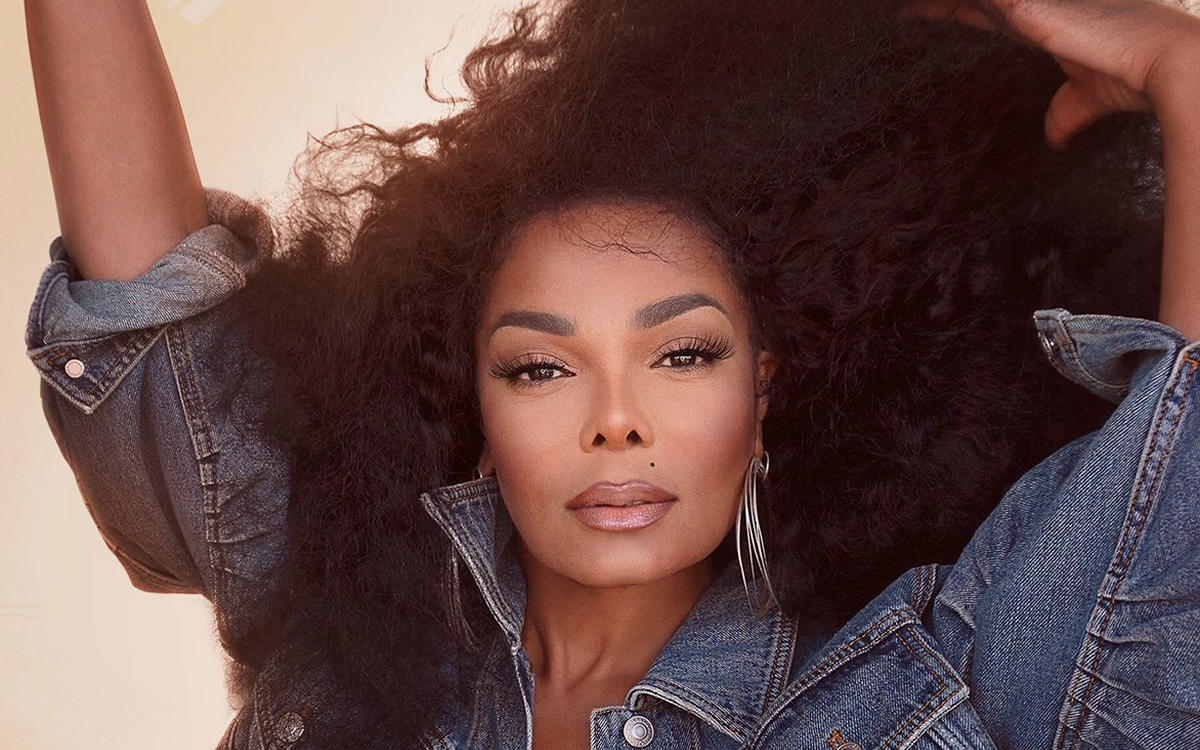 At a national level, Janet Jackson is set to headline the World AIDS Day concert on Dec. 1 — an annual fundraiser sponsored by the AIDS Healthcare Foundation. The concert will be at the NRG Arena in Houston, and will also honor actor and activist Blair Underwood with its lifetime achievement award. 
"[The concert] really is a way to commemorate World AIDS Day in a way that is both remembrance of those that we've lost, recognizing where we're at, but also really celebrating and connecting the work that's yet to be done. And having folks still leaving uplifted and elevated about what the future could hold," said Imara Canady, AHF's national director for communications and community engagement.
Jackson has long been an outspoken advocate for people living with HIV. Her song, "Together Again," is a tribute to a friend she lost to AIDS, as well as a dedication to patients around the world.
The AIDS Healthcare Foundation, the largest nonprofit HIV/AIDS service organization and advocacy group, has several health care centers in the region and many across the nation and world. AHF also has a free HIV test locater online at freehivtest.net.
AIDSWatch, the electronic memorial to people lost to HIV and AIDS, will be viewable on www.AIDSWatch.org and on the City of West Hollywood's WeHoTV broadcast and streaming channels, including Spectrum Channel 10 within West Hollywood, beginning at 12:01 a.m. on Thursday, Dec. 1, for 24 hours.
The City of West Hollywood will join STORIES: The AIDS Monument and APLA Health in a World AIDS Day event on Friday, Dec. 1. The evening will begin at 5:30 p.m. with a reception at the West Hollywood Park Aquatic and Recreation Center (ARC) Respite Deck, located at 8750 El Tovar Place.
After a short program with refreshments, attendees will descend the grand staircase of the ARC at 6:30 p.m. in a candlelight procession through West Hollywood Park and along N. Robertson, Santa Monica, and N. San Vicente Boulevards to the City's Council Chambers/Public Meeting Room, located at 625 N. San Vicente Boulevard. There, the evening will continue with a screening of the award-winning 2023 documentary "Commitment to Life." Doors will open at 7 p.m. and the screening will begin promptly at 7:15 p.m. 
Events are free to attend and open to the public. Limited validated parking will be available at the West Hollywood Park 5-Story structure. 
Advance RSVP is requested by reserving a spot on Eventbrite.