Arkansas House and Senate override Governor Asa Hutchinson's veto of Anti-Trans bill
The bill is an anti-transgender law aimed at denying medically-necessary, gender-affirming services to transgender youth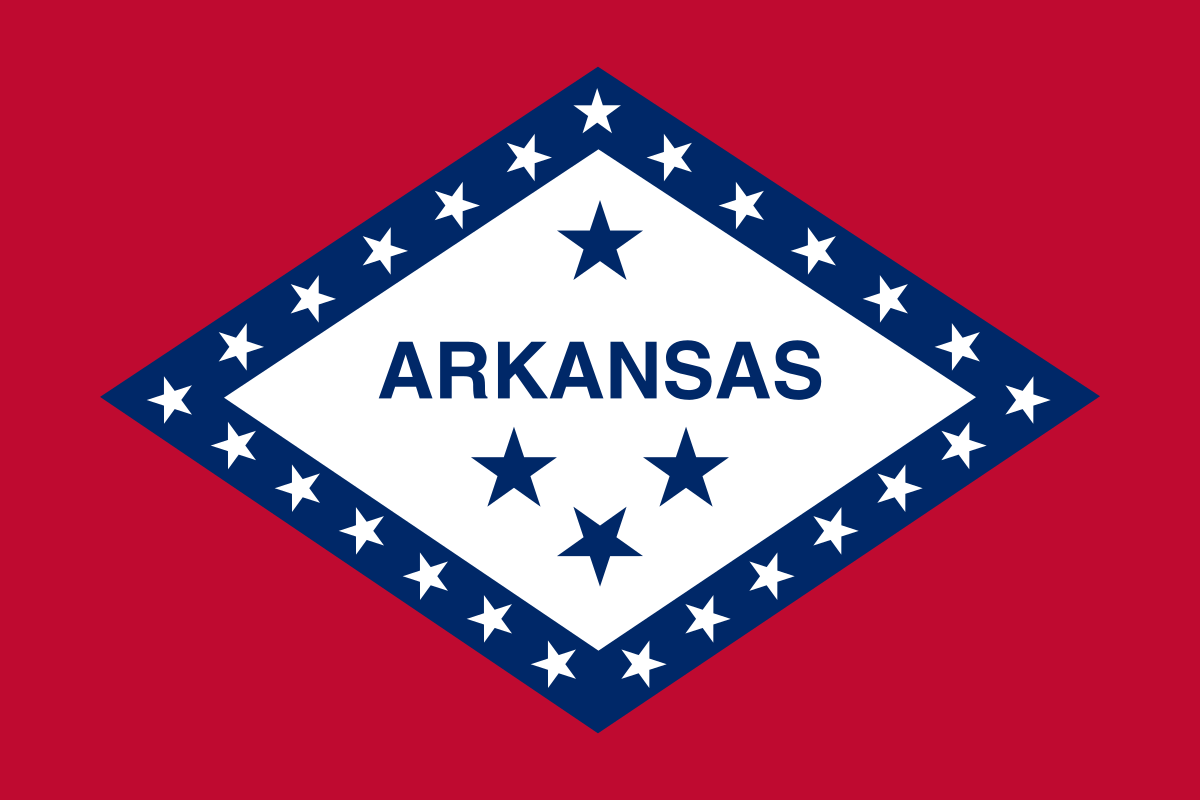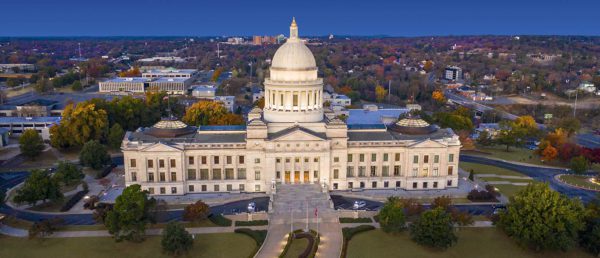 LITTLE ROCK – The Arkansas House and Senate overrode Governor Asa Hutchinson's veto of House Bill 1570 Tuesday. The bill is an anti-transgender law aimed at denying medically-necessary, gender-affirming services to transgender youth.
This is the first bill of its kind to become law in the United States. There are so far 192 anti-LGBTQ bills under consideration in state legislatures across the nation. Of those, 101 directly target transgender people and 30 would, like HB 1570, deny medically-necessary services and gender-affirming care to transgender youth.
"Despite opposition from even their own anti-LGBTQ governor, Arkansas legislators have denied transgender children access to medically-necessary and age-appropriate health care," said Human Rights Campaign President Alphonso David.
"This is the first law of its kind anywhere in the country, and it is immeasurably cruel to the transgender children who already suffer from higher risks of anxiety, depression, body dysphoria, and suicidal ideation and for whom those risks will only increase without medical care. This broadly unpopular bill is anti-science and dismisses the medical expertise of a wide range of child welfare advocates, " he said.
"Arkansas legislators, against the will of Governor Hutchinson, are not only inviting irreparable harm to their state's transgender youth, but also economic and reputational consequences to all Arkansans," David added.
The Republican-controlled House and Senate voted to override Republican Governor Asa Hutchinson's veto of the measure Monday, which prohibits doctors from providing gender-confirming hormone treatment, puberty blockers or surgery to anyone under 18 years old, or from referring them to other providers for the treatment.
Opponents of the measure have vowed to sue to block the ban before it takes effect this summer. The law is poised to take effect in late July at the earliest. In a media statement, the American Civil Liberties Union said it planned to challenge the measure before then.
"This is a sad day for Arkansas, but this fight is not over — and we're in it for the long haul," Holly Dickson, ACLU of Arkansas' executive director, said in a statement.
"This discriminatory bill, peddled by national anti-equality extremists is a cruel and shameful way for legislators to score political points by targeting transgender youth who are simply trying to navigate their adolescense," said HRC Arkansas State Manager Eric Reece.
"Transgender youth deserve to be included and accepted, especially as we see an uptick in fatal violence against transgender people across the country. We need to end this epidemic and ensure that all transgender Arkansans have access to the life-saving, gender affirming medical care they need."
School board candidate uses Pride flag as a hated Nazi symbol
"Like my new Pride flag?" candidate Craig Ladyman captioned the now-deleted post on Trump's Truth Social platform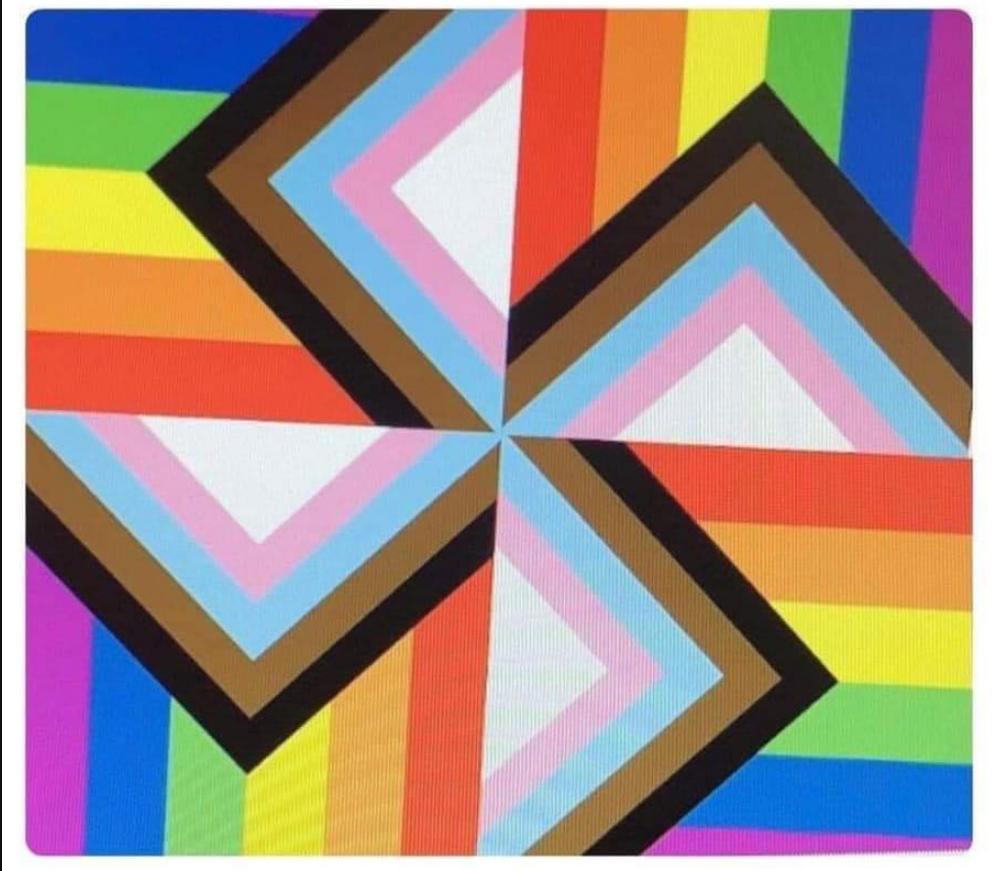 ROCKFORD, Mi. – A candidate for a seat on the Rockford, Michigan school board in this town of approximately 6,000, located ten miles north of Grand Rapids, went onto far-right social media platform Truth Social founded by former President Trump and shared a graphic collage of the Progress Pride flag converted into a Nazi-style swastika.
"Like my new Pride flag?" candidate Craig Ladyman captioned the now-deleted post.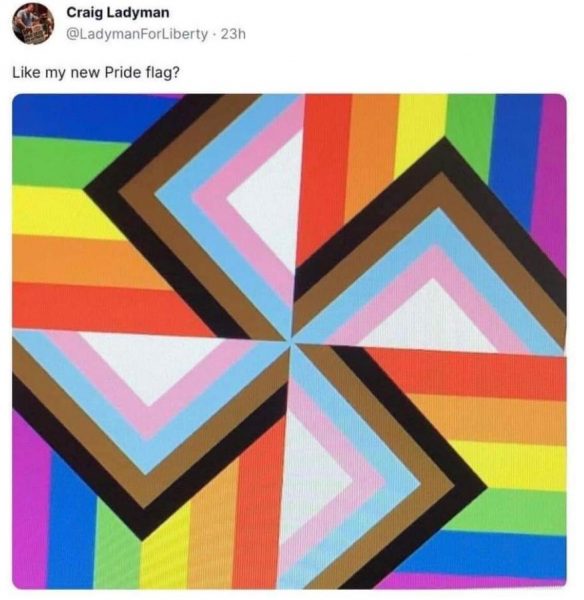 Ladyman has a long and documented social media history of denigrating the LGBTQ+ community. In one post he depicted himself carrying an assault style rifle with the caption; " I like exercising my Liberty like a drag queen exercises their sexuality."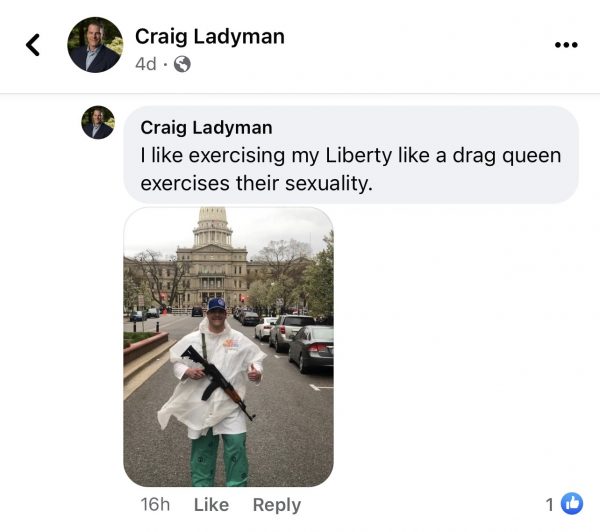 Ladyman, who has a business executive profile on LinkedIn as an account executive for ArjoHuntleigh, a global medical technology company, lists himself as an 'America First' adherent and opposed emergency measures taken by Michigan Governor Gretchen Whitmer, shown in a social media post open carrying an assault-style rifle standing with anti-Whitmer protestors in May of 2020.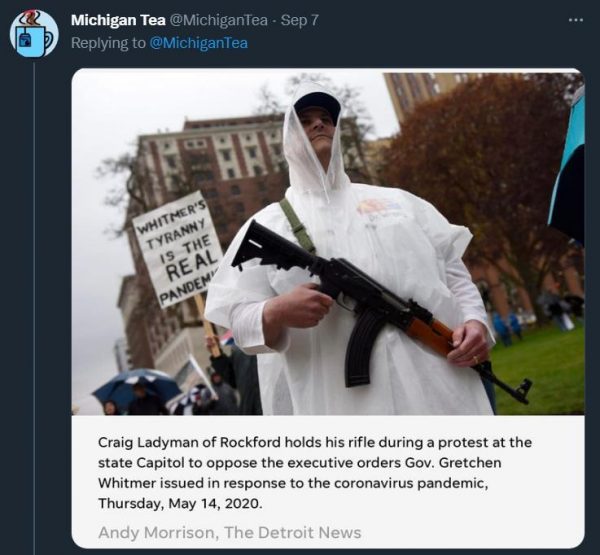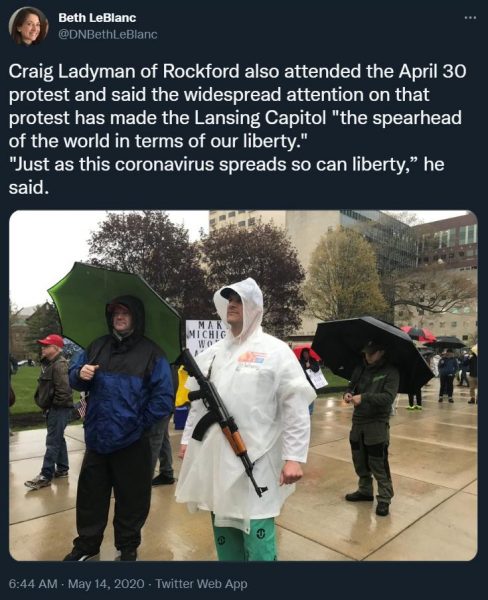 In another recent post Ladyman referred to LGBTQ equality rights and community history as "grooming:"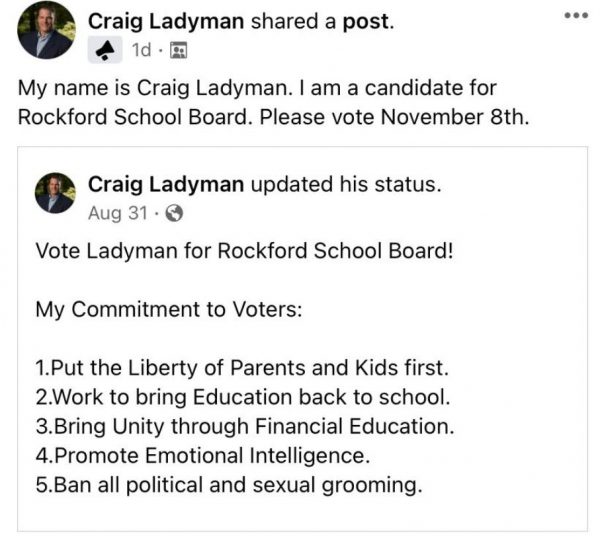 WXMI-TV FOX 17 in Grand Rapids noted that the Nazi Progress Pride Flag image was sharply criticized by members of the Jewish community, LGBTQ people, as well as local leaders, including Rockford Public Schools Superintendent Steven Matthews, who said that the image made him feel "angry."
"It's a symbol that I don't think represents who we are as a community and anybody who would use it I don't think represents who we are as a community," Matthews told Fox 17.
Ladyman, whose political ad states that he "will never go along with unconstitutional mandates, medical tyranny or the woke agenda," didn't back down when asked to comment on the backlash.
"While I was hoping the outrage would encourage people to do their research into this flag, I would like to state for the record that this image was not created by me," he said in a written statement to WXMI-TV, after declining to appear on an on-camera interview.
Ladyman — a self-described "pro-God, pro-country and pro-Constitution school board candidate [who] will continue to fight for excellent education in schools without this sexual indoctrination" — credited the image to the British actor and far-right activist Laurence Fox, who first tweeted the altered flag in June 2022.
Opponents of LGBTQ resolution pack Ohio school board meeting
"I'm not a divisive concept. I'm a teenage girl who wants to graduate from high school, go to college, get a job and live my life"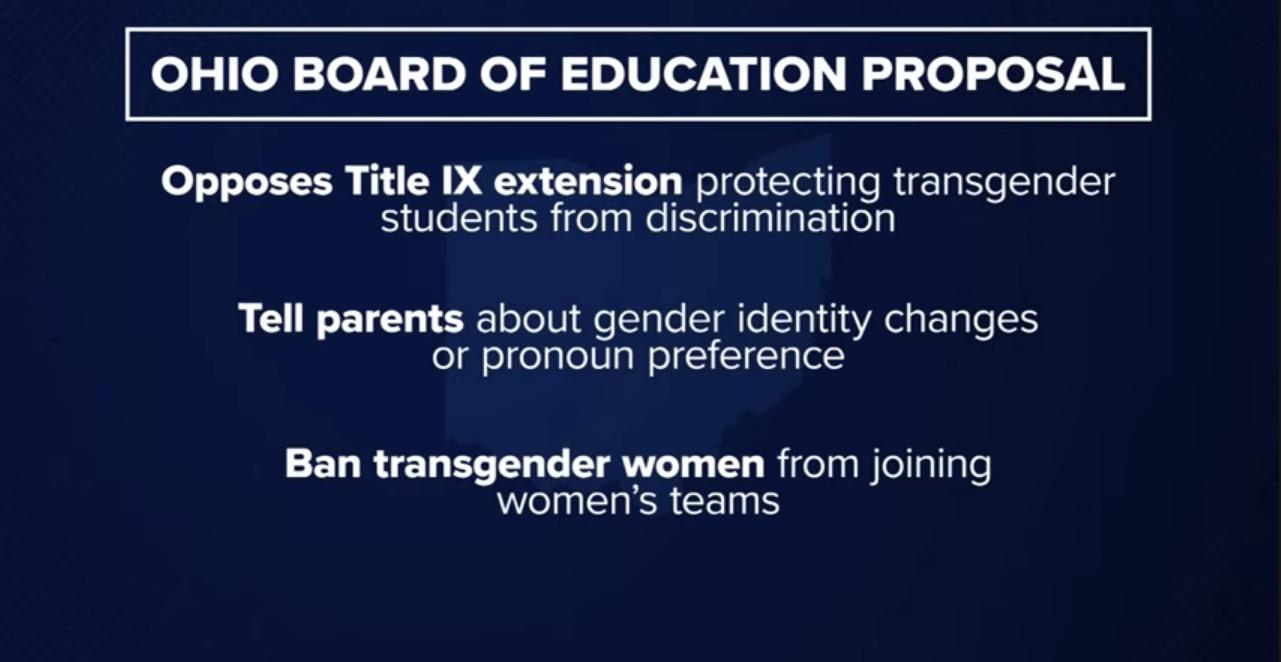 COLUMBUS, Ohio – People packed an Ohio State Board of Education meeting Tuesday, many protesting a controversial resolution that opponents say will discriminate against LGBTQ students.
The resolution, introduced by board member Brandon Shea, expresses the board's opposition to a federal law requiring schools to investigate claims of discrimination based on sexual orientation or gender identity or risk losing school breakfast and lunch funding. Those investigations could include, according to the U.S. Department of Education, denying transgender students to use gendered facilities that correspond with their gender identity, keeping transgender kids from playing sports and allowing incorrect pronouns.
It states that sex is "an unchangeable fact," adding that "[d]enying the reality of biological sex destroys foundational truths upon which education rests and irreparably damages children."
The resolution claimed the Department of Education's new Title IX regulations "would require that K-12 schools socially transition minor children to a different gender without requiring parental notification or involvement," calling it harmful.
Tuesday's meeting was packed with 61 people, according to the Statehouse News Bureau, most of whom opposed the board's resolution.
Ada Wood, a 24-year-old transgender woman, was one of them. She spoke to the board about the disproportionally high rates of poor mental health and suicide amongst transgender youth, "which, quite frankly, you would already know if you knew anything about the topics of which you are attempting change laws."
"If you pass this resolution, children will die," Wood said.
Dawn Riggs, an educator of 30-plus years from Logan, Ohio, also spoke against the resolution. She said she had experiences with LGBTQ kids in her career, adding they "knew they would be safe for at least a little while each day" in her class.
"It is no burden to use a name that we are asked to use," she said. "It is no burden to use the pronouns that are shared with us."
Conner McLaren, a transgender student, told the board: "I'm not a divisive concept. I'm a teenage girl who wants to graduate from high school, go to college, get a job and live my life. Please don't make things harder for the community I am here to represent. Don't let our school become one more bully we have to deal with."
Though many speakers spoke against the resolution, some supported it. One supporter, Allison Lindsey, worried her daughter with Down syndrome could be harmed by gender-affirming bathroom policies. According to a Williams Institute at UCLA School of Law study, there is no link between trans-inclusive policies and bathroom safety.
"Often female students with disabilities need assistance when they get older and have begun their menstrual cycles," Lindsey said. "Will I be accused of sex-based discrimination if I request that transgender women who are staff not help my daughter with her menstrual cycle at school?"
Shea did not respond to the Los Angeles Blade's request for comment. But he did respond to the criticism at the meeting.
"It's awfully burdensome and heavy handed for the federal government to force every school in the nation to adopt radical gender identity policies to continue to receive federal funds and for the record," Shea said. "It's the regulations I'm saying are burdensome, not students who trans identify." 
According to Cleveland.com, the board will vote on the resolution during its next meeting on Oct. 11-12.
Montana health dept. now "intends to comply" with court order
"Throughout this whole process, DPHHS has shown clear disdain for the courts, the will of the people, and especially transgender Montanans"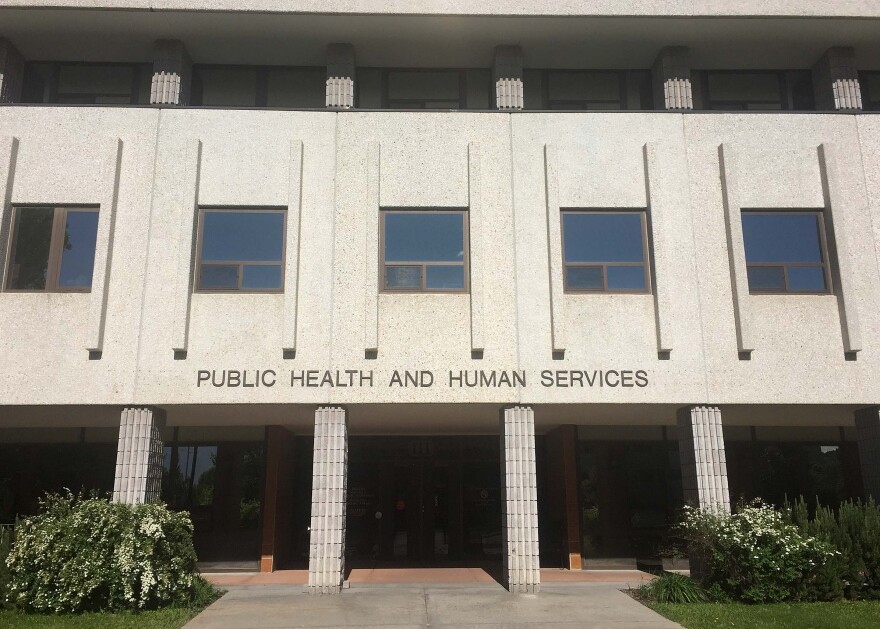 By Mara Silvers | BILLINGS – The Montana state health department said Monday it now intends to comply with last week's district court order in which a Billings judge instructed the agency to reinstate a process for allowing transgender Montanans to update the sex on their birth certificates. 
The announcement represents a shift from the department's response to an oral bench ruling from Judge Michael Moses last Thursday. Last week, Department of Public Health and Human Services Director Charlie Brereton said the department was awaiting a written copy of the ruling and that the agency would continue to enforce a different rule adopted in September that bars changes to the sex on birth certificates based on a person's gender identity.
The dispute stems from ongoing litigation over Senate Bill 280, signed into law by Gov. Greg Gianforte, which would make it harder for transgender people to update the sex on their birth certificate. That bill sought to replace a more lenient 2017 administrative rule adopted under former Gov. Steve Bullock.
During last week's hearing, Moses told attorneys representing the health department and the ACLU of Montana that he was "clear as a bell" in an April order pausing the law while the case continued and reimplementing the "status quo" from 2017. 
Instead of reverting to the 2017 standard following that April order, the health department enacted an emergency rule allowing a person's sex designation to be changed only to correct a data entry error or upon submittal of DNA or genetic testing evidence to show that the listed sex is incorrect. The department later adopted a formal version of that rule in September, despite substantial opposition expressed in public testimony. The agency's leadership has said it sees sex as a "biological concept" that cannot be changed and that its rules help maintain the accuracy of vital records and statistics.
Moses said in last week's hearing that the department's decision to enact new rules instead of reverting to the 2017 status quo violated his order and that, in doing so, health officials were "thumbing their nose at orders of courts."
The judge reiterated his displeasure with the department's actions on Monday in his written order, writing that if state officials "require further clarification, they are welcome to request it from the Court rather than engage in activities that constitute unlawful violations of the Order."
Moses also said that any motions from the ACLU of Montana to hold the department in contempt of court "based on continued violations" of his orders "will be promptly considered."
The health department has said it has never considered itself in violation of the April injunction, instead arguing that the subsequent, more restrictive rules it created were an attempt to fill a regulatory void created by the judge's "vague" order. On Monday, the department indicated it still took issue with the ruling.
"The Department has received the court's order clarifying the preliminary injunction and despite disagreeing with it, intends to comply with its terms," the statement said. "The Department stands by its actions and analysis concerning the April 2022 preliminary injunction decision, as set forth in its rulemaking that addressed critical regulatory gaps left by the court."
The department also said it is "carefully considering next steps in the litigation."
Health Department spokesman Jon Ebelt did not immediately respond to an additional question asking what day the department intended to re-implement the 2017 standards.
Alex Rate, an attorney for the ACLU, said the department should have no issue in reimplementing the old standard while the lawsuit unfolds, but added he's skeptical that the agency will act in accordance with the intent of the judge's order. 
"I'm in 'prove it' mode," Rate said in a Thursday phone call. "We need to start processing these applications before I'll take them at their word."
Forward Montana, an advocacy group that represents young people and supports transgender rights, also expressed continued frustration at the department's recent actions.
"Throughout this whole process, including the DPHHS's most recent response, the Department has shown clear disdain for the courts, the will of the people, and especially transgender Montanans who are simply trying to live safe, happy lives in our state," said Izzy Milch, senior advocacy manager with Forward Montana. "Compliance with this court order is a step in the right direction, and we hope that trans Montanans will now have access to accurate ID as this litigation continues to unfold."
*************************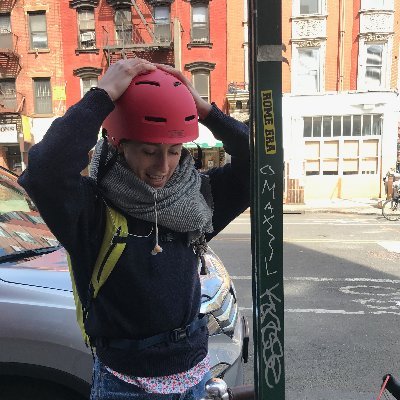 Mara Silvers writes about health and human services stories happening in local communities, the Montana statehouse and the court system. She also produces the Shared State podcast in collaboration with MTPR and YPR. Before joining Montana Free Press, Mara worked in podcast and radio production at Slate and WNYC. She was born and raised in Helena, MT and graduated from Seattle University in 2016.
**********************
The preceding piece was previously published by Montana Free Press and is republished with permission.
SUPPORT A FREE AND INDEPENDENT PRESS
Unbiased, unflinching journalism is critical to our democracy. When you donate to Montana Free Press, you are helping build a newsroom that serves the people of Montana, not advertisers or special interests. (Link)