Arizona GOP lawmakers pass anti-LGBTQ sex-ed law revisions
The measure pushed by Herrod's anti-LGBTQ conservative group is framed as a parental rights issue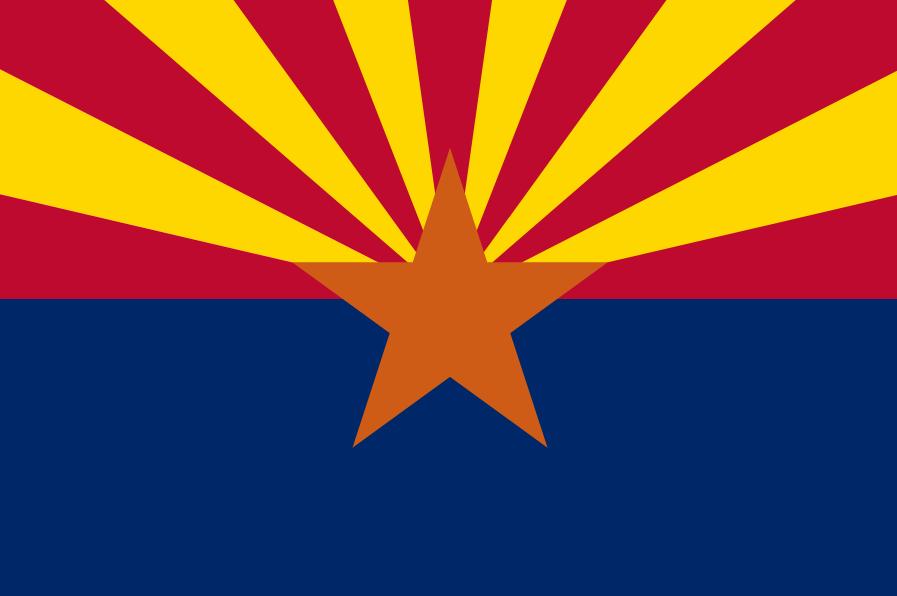 PHOENIX, AZ. – A legislative measure pushed by Cathi Herrod President of Center for Arizona Policy, a vehemently anti-LGBTQ policy think-tank and advocacy group , was passed by the Arizona House of Representatives Wednesday.
Senate Bill 1456 was voted through in a 31-28 vote with one abstention on a party-line vote. It already had passed the Senate and now goes to Republican Gov. Doug Ducey for his signature.
Sen. Nancy Barto, R-Phoenix, had introduced SB 1456 in February where it was passed out of the Senate Education Committee along party lines.
"Parents shouldn't have to worry about what schools are teaching their children about human sexuality and gender identity," Barto said during a committee hearing on the measure.
The Associated Press reported that the measure pushed by Herrod's anti-LGBTQ conservative group is framed as a parental rights issue and would require schools to get parents' permission for discussions about gender identity, sexual orientation or HIV/AIDS in sex education classes.
Schools also would need parents to sign off on their children learning about historical events involving sexual orientation, such as a discussion of the modern gay rights movement that sprang from the 1969 Stonewall riots in New York.
The #AZHouse acknowledged parents – not government – have the fundamental right to guide the education and upbringing of their children when they passed #SB1456 just moments ago! @NancyBarto

— Center for AZ Policy (@azpolicy) April 14, 2021
Arizona would join five other states that require parents to opt their children into sex education instruction, including instruction on HIV and AIDS, as well as sexual orientation. While the state does not mandate sex education, individual districts and charter schools are allowed to decide whether or not to offer a sex education curriculum.
Democratic lawmakers and others opposed to the legislation contend that this bill will be called into question legally highlighting the fate of the infamous so-called "No Promo Homo"  ban on any HIV/AIDS instruction that "promotes a homosexual lifestyle" which was passed in 1991.
Arizona lawmakers were forced to repeal the ban under threat of several Federal lawsuits by LGBTQ advocacy and legal groups nearly 20 years later.
The 2019 repeal came after the state's top school official and that state's attorney general refused to defend Arizona against the lawsuit alleging unconstitutional discrimination and restriction of educational opportunity for LGBTQ students.
Democrats warned during House debate Wednesday that the new proposal has similar constitutional issues.
Openly gay Representative Daniel Hernandez, (D- District 2, South Tucson-Pima) angrily took to the House Floor, (see video below) blasting the bill saying that it was little more than a vehicle for Herrod and the Center for Arizona Policy to fund raise from and that it was unnecessary. Hernandez blasted opposition lawmakers for wasting resources and time instead of addressing the fact that over 17,000 Arizonans have died because of the coronavirus pandemic.
WATCH:
LA County Parks Winter Wonderland returns
Snow Days, Sled Rides, Toy Giveaways, Craft Villages, Teen Zone and More!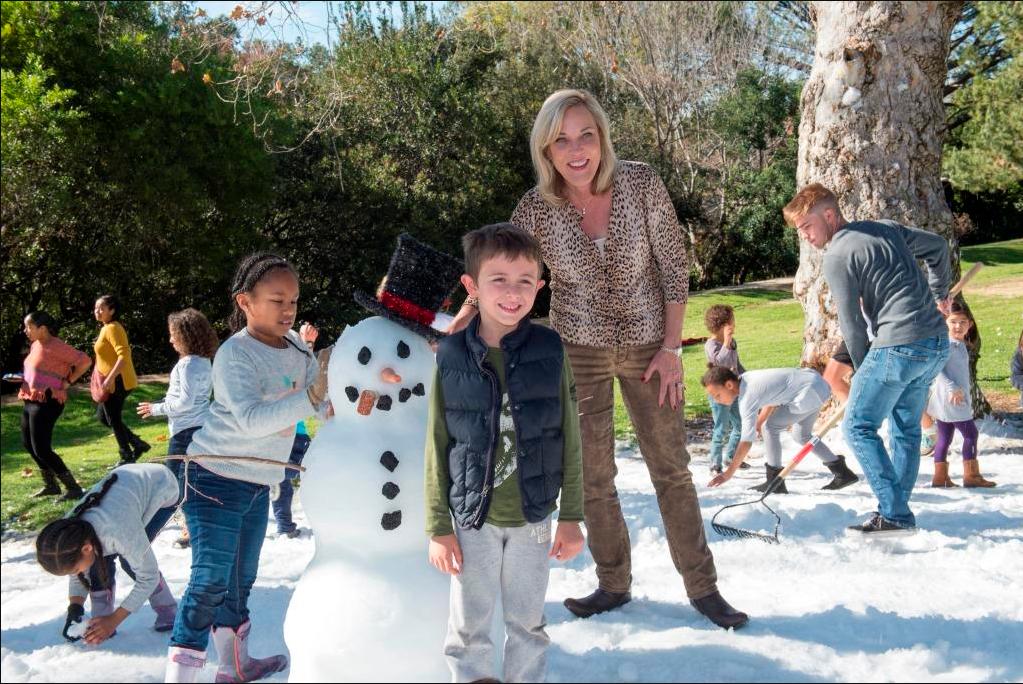 LOS ANGELES – It's Park Time L.A. County! Parks After Dark returns with an enchanting Winter Wonderland experience that will bring holiday cheer and 40 to 80 tons of snow to 34 L.A. County Parks in the month of December.
This holiday action packed celebration is for the entire family and is bigger and better than ever before, with more snow, more toys, more craft activities and more fun! All for free!
Parks After Dark Snow Patrol teams, staffed by passionate and dedicated Parks & Recreation personnel, are ready to transform local parks into wintry paradises complete with sled runs, photo opportunities, snack stations, holiday treats and a craft village where children can decorate their own holiday stocking! Families should plan to arrive early at their local park for a toy giveaway for ages 0-17, while supplies last.
New this year to the Winter Wonderland experience is a Teen Zone where young adults can enjoy their own space to hang out with their friends, create and design art, listen to music, silkscreen holiday shirts and make their own personalized Santa hat!
Also beginning this year, selected parks will double their fun with Mega Snow days, which will bring up to 80 tons of snow to Earvin "Magic" Johnson Park, Val Verde Park, Belvedere Park, El Cariso Park, Loma Alta Park, Ted Watkins Park, Roosevelt Park and Valleydale Park.
The L.A. County Parks Winter Wonderland is possible thanks to the generosity of Los Angeles Department of Social Services, Los Angeles County Department of Parks and Recreation, and the L.A. County Probation Department.
"Parks After Dark brings family, friends, neighbors and community together in their local park," County of Los Angeles Department of Parks and Recreation (DPR) Director Norma Edith García-González said. "The Winter Wonderland experience will provide youth and families a memorable snow day experience and much more to celebrate the joy of the holiday season. I am grateful to DPR Staff for all their work to bring 40 to 80 tons of snow to 34 parks this holiday season!"
Parks After Dark, launched in 2010, has proven to be a successful prevention and intervention program that provides multiple benefits to vulnerable communities, decreasing violence and crime, and increasing social cohesion and community well-being. In 2018, Parks After Dark was recognized by the National Recreation and Park Association, which presented L.A. County Parks and Recreation with is Best in Innovation award.
For more information on Parks After Dark Winter Wonderland, visit https://parks.lacounty.gov/winterpad
Locations, dates, and times for Parks After Dark Winter Wonderland are listed below:
Friday, Dec. 2
Col. Leon H. Washington Park – 8908 S. Maie Ave., Los Angeles (4-8 p.m.)
Mary M. Bethune Park – 1244 E. 61st St., Los Angeles – (4-8 p.m.)
Charter Oak Park – 20261 E. Covina Blvd., Covina – (4-8 p.m.)
Pamela County Park – 2236 Goodall Ave., Duarte – (4-8 p.m.)
Saturday, Dec. 3
Eugene A. Obregon Park – 4021 E. First St., Los Angeles – (12-4 p.m.)
City Terrace Park – 1126 N. Hazard Ave., East Los Angeles – (4-8 p.m.)
Earvin "Magic" Johnson Park – 905 E. El Segundo Blvd., Los Angeles (12-4 p.m.) (Mega Snow)
George Washington Carver Park – 1400 E. 118th St., Los Angeles – (4-8 p.m.)
Val Verde Community Regional Park – 30300 W. Arlington Rd., Val Verde
(12-4 p.m.) (Mega Snow)
Belvedere Community Regional Park – 4914 E. Cesar Chavez Ave., Los Angeles
(4-8 p.m.) (Mega Snow)
Friday, Dec. 9
Adventure Park – 10130 S. Gunn Ave., Whittier – (4-8 p.m.)
Sorenson Park – 11419 Rose Hedge Dr., Whittier – (4-8 p.m.)
Saybrook Park – 6250 E. Northside Dr., East Los Angeles – (4-8 p.m.)
Jesse Owens Community Regional Park – 9651 S. Western Ave., Los Angeles –
(4-8 p.m.)
Saturday, Dec. 10
El Cariso Community Regional Park – 13100 Hubbard St., Sylmar – (12-4 p.m.) (Mega Snow)
Loma Alta Park – 3330 N. Lincoln Ave., Altadena – (4-8 p.m.)
Helen Keller Park – 12521 S. Vermont Ave., Los Angeles – (12-4 p.m.)
Athens Park – 12603 S. Broadway, Los Angeles – (4-8 p.m.)
San Angelo Park – 245 S. San Angelo Ave., La Puente – (12-4 p.m.)
Bassett Park – 510 N. Vineland Ave., La Puente – (4-8 p.m.)
East Rancho Dominguez Park – 15116 S. Atlantic Ave., Compton – (12-4 p.m.)
Ted Watkins Memorial Park – 1335 E. 103rd St., Los Angeles – (4-8 p.m.)
(Mega Snow)
George Lane Park – 5520 W Ave L-8, Quartz Hill (4-8 p.m.)
Friday, Dec. 16
Ruben F. Salazar Park – 3864 Whittier Blvd., Los Angeles (4-8 p.m.)
William Steinmetz Park – 1545 S, Stimson Ave., Hacienda Heights – (4-8 p.m.)
Amigo Park – 5700 S. Juarez Ave., Whittier – (4-8 p.m.)
Amelia Mayberry Park – 13201 E. Meyer Rd., Whittier – (4-8 p.m.)
Saturday, Dec. 17
Stephen Sorenson Park – 16801 E. Avenue P, Lake Los Angeles (12-4 p.m.)
(Mega Snow)
Jackie Robinson Park – 8773 E. Avenue R, Littlerock – (4-8 p.m.)
Mona Park – 2291 E. 121st St., Compton (12-4 p.m.
Franklin D. Roosevelt Park – 7600 Graham Ave., Los Angeles – (4-8 p.m.)
(Mega Snow)
Rimgrove Park – 747 N. Rimgrove Dr., La Puente – (12-4 p.m.)
Allen J. Martin Park – 14830 E. Giordano St., La Puente – (4-8 p.m.)
Valleydale Park – 5525 N. Lark Ellen Ave., Azusa – (4-8 p.m.) (Mega Snow)