North Dakota Senate sends Anti-Trans sports bill to Governor Burgum
We are incredibly disappointed in today's vote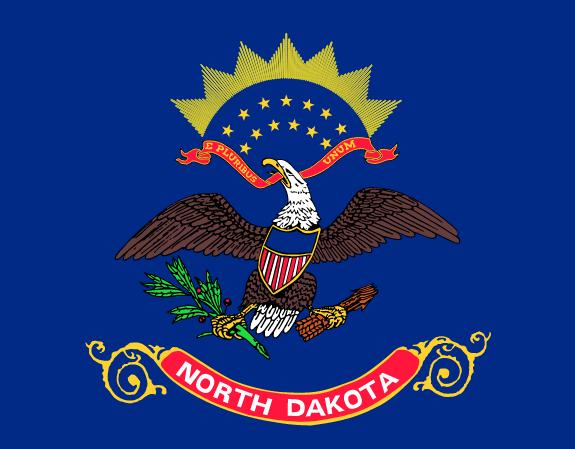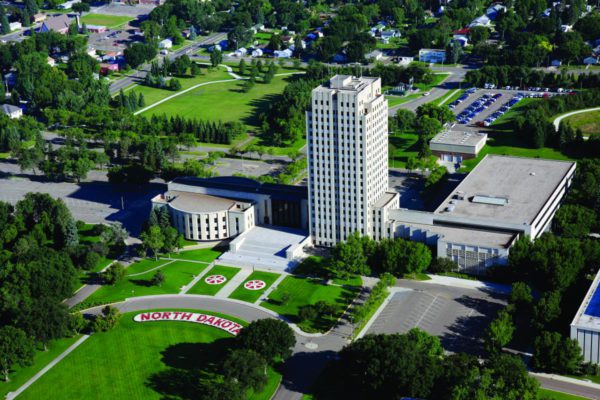 BISMARCK, ND. – The North Dakota Senate passed an anti-LGBTQ bill that would ban transgender girls from participating in school sports. The bill now heads to Republican Governor Doug Burgum's desk for signature or veto and who hasn't indicated whether he'll sign it into law.
House Bill 1298, authored by Rep. Ben Koppelman, R-West Fargo, passed on a 27-20 Senate vote Thursday. The House on Wednesday had passed the bill 69-25.
The Bismarck Tribune reported the measure would prohibit public elementary and secondary schools from "knowingly" allowing a student to participate on a school-sponsored athletic team exclusively for their opposite sex.
The legislative fight to pass discriminatory anti-transgender legislation has been fast and furious, led by national groups aiming to stymie LGBTQ progress made on the national level and in many states.
There are so far 221 anti-LGBTQ bills under consideration in state legislatures across the country. Of those, 117 directly target transgender people and 64 of those would, like HB 1298, ban transgender girls from participating in sports consistent with their gender identity.
"Legislators across the country have failed to provide examples of issues in their states to attempt to justify these attacks, laying bare the reality that these are attacks on transgender youth that are fueled by discrimination and not supported by fact," Wyatt Ronan, a spokesperson for the Human Rights Campaign said in a media statement.
Other states have enacted similar laws, while other governors, including Gov. Kristi Noem, R-S.D., have vetoed it, although Noem issued a series of anti-trans executive orders.
The North Dakota High School Activities Association already has a policy for transgender students mirroring the NCAA's policies. If a student undergoes hormone therapy for a year, they may participate in the sport that doesn't match the sex of their original birth certificate.
"We are incredibly disappointed in today's vote and we will do everything in our power to push for a veto by Governor Burgum. There has been overwhelming opposition to HB 1298 from multiple sectors, including business, education, healthcare, and advocacy," Brandi Hardy of the North Dakota Human Rights Coalition said in a statement.
Human Rights Campaign President Alphonso David issued the following statement in reaction:
"By sending this dangerous and discriminatory anti-transgender sports ban bill to Governor Burgum's desk, North Dakota legislators have targeted a group of students who already face high levels of discrimination. Governor Noem of South Dakota and Governor Cox of Utah have both expressed fears about the implications these kinds of bills would have in their state, and North Dakotans should have similar concerns about the economic harm and endless litigation that could stem from passing this bill.
Legislators have yet to cite any examples of the problem they claim to be legislating because they simply don't exist. Instead this legislation is driven by fear rather than facts, science, or medical expertise. Transgender kids are kids, and denying them the opportunity to participate is dangerous and harmful. Targeting them rather than focusing on addressing COVID-19 and its economic impacts does not help solve the real issues North Dakota faces. Instead, it welcomes scrutiny and potential harm to the state. The governor should veto this discriminatory bill."
Jazz Jennings publicly opens up about her binge-eating disorder
"I have gained a substantial amount of weight. I suffer from binge-eating disorder, a disease in which I'm addicted to food"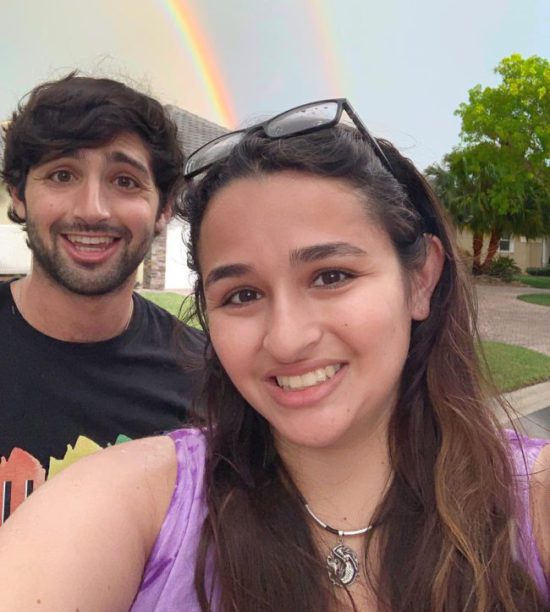 CORAL SPRINGS, Fl. – In an Instagram post Friday, prominent Trans youth activist, YouTuber and social media influencer Jazz Jennings revealed that she is battling an eating disorder. In a side by side photographic comparison Jennings showed her followers that she has in fact suffered a massive weight gain.
"I'm posting this photo because it's time for me to address my weight gain and hold myself accountable," she said, while sharing a picture of herself by the pool, wearing a sports bra and shorts.
Jennings wrote; "As many of you have noticed, over the past few years, I have gained a substantial amount of weight. I suffer from binge-eating disorder, a disease in which I'm not only addicted to food, but I eat it in large quantities.
My binging, along with an increased appetite I experience from some of the meds I'm on, has caused me to gain almost 100 pounds in a little less than 2 years.
I'm ready to change my ways; I've been saying I'm ready to turn over a new leaf, but I'm running out of trees now. I'm ready to take the initiative and create positive changes when it comes to my health."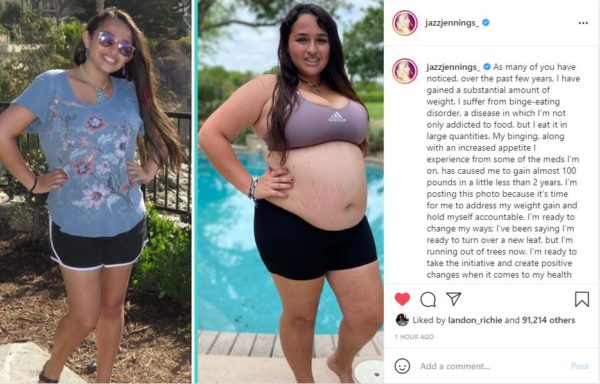 One of her twin older siblings, brother Sander, showed his unwavering support of his sister by commenting, "You are so resilient and can do anything you put your mind too. [sic] I believe in you and will be by your side every step of the way." She wrote back, "You're my teammate."
Heat Alert; High Temperatures forecast for parts of LA County & SoCal
It is important that we check on others, in particular those who are especially vulnerable to the harmful effects of high temperatures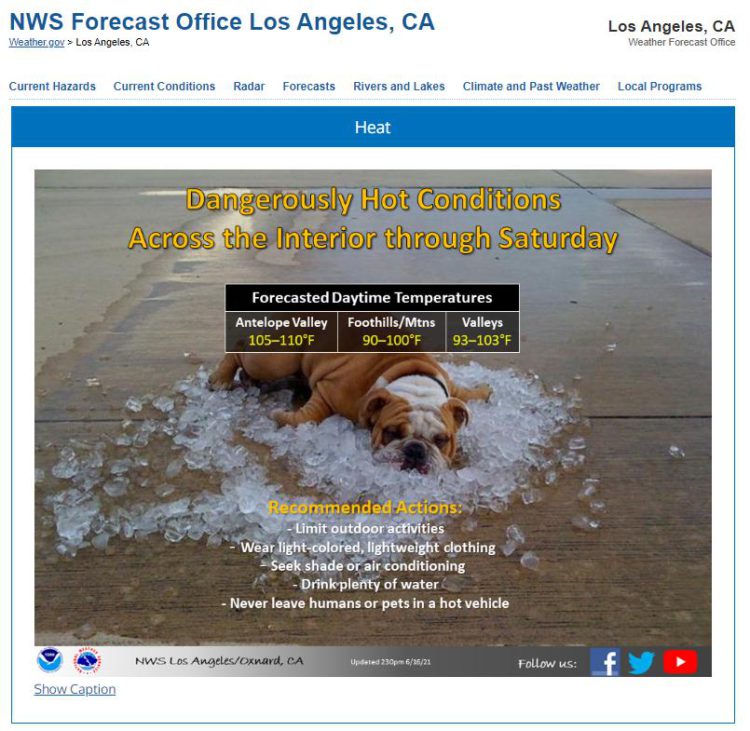 OXNARD – The National Weather Service has issued a heat watch and warning for interior segments of Sothern California including the Mojave Desert areas, Kern County, parts of Ventura and Los Angeles County, Palm Springs and the Inland Empire to the border, as well San Gabriel, San Bernardino, Riverside and the Coachella Valley.
The average daytime temperatures are expected to exceed 110 degrees Fahrenheit.
The Los Angeles County Health Officer has issued a Heat Alert as high temperatures have been forecast for the following areas:
East San Gabriel Valley – through Friday, June 18
Santa Clarita Valley – through Saturday, June 19
Antelope Valley – through Sunday, June 20
Public Health reminds everyone to take precautions to avoid heat-related illness, especially older adults, young children, outdoor workers, athletes, and people with a chronic medical condition who are especially sensitive to negative health impacts from extreme heat. Public Health offers the following recommendations during high temperature days:
Drink plenty of water and keep hydrated throughout the day.
If you must go out, plan your day to avoid going out during the hottest hours, and wear sunscreen. Wear lightweight, light-colored clothes, and wear a hat or use an umbrella.
Cars get very hot. Never leave children or pets in cars and call 911 if you see a child or pet in a car alone.
Beware of heat-related illness, like heat stroke and call 911 if you see these symptoms: high body temperature, vomiting, and pale and clammy skin.
Check on those at risk, like those who are sick, older adults, pregnant women, and children, and those who live alone.
If you are wearing a mask, avoid strenuous workouts wearing face coverings or masks not intended for athletic purposes.
Visit your power company's website or contact them by phone to determine if you are scheduled for a rolling power outage.
"While it is very important that everyone take special care of themselves, it is equally important that we reach out and check on others, in particular those who are especially vulnerable to the harmful effects of high temperatures, including children, the elderly, and their pets," said Muntu Davis, MD, Los Angeles County Health Officer. "High temperatures are not just an inconvenience, they can be dangerous and even deadly. But we can protect ourselves, our families, and our neighbors if we take steps to remain cool and hydrated. It is critically important to never leave children, elderly people, or pets unattended in homes with no air conditioning and particularly in vehicles, even if the windows are 'cracked' or open, as temperatures inside can quickly rise to life-threatening levels. If you have an elderly or infirm neighbor who is without air conditioning, check on them throughout the day."
County and City partners have planned ways to safely operate cooling centers during times of high heat. Residents who do not have access to air conditioning are encouraged to take advantage of these free cooling centers.
To find a location near you, visit https://ready.lacounty.gov/heat/ or call 211.
The health and safety of staff and visitors at cooling centers is priority. Public Health notes the following for cooling centers:
Staff and visitors are instructed to stay home if they do not feel well. Any person reporting or exhibiting signs of illness is advised to seek appropriate medical care.
Staff and visitors are required to wear a face covering at all times, regardless of COVID-19 vaccination status.
Stage and screen actress Lisa Banes has died after hit and run
The 65 year-old actress was admitted to the ICU at Mount Sinai Morningside hospital in New York with a traumatic brain injury.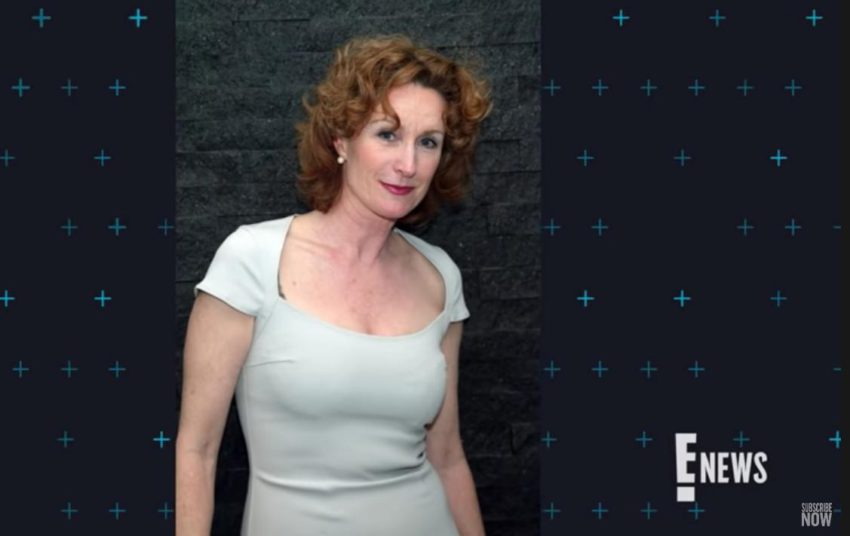 NEW YORK – Los Angeles resident and critically acclaimed actress Lis Banes died Monday at Mount Sinai Morningside hospital as a result of injuries she suffered stemming from a hit and run accident on June 4, after being struck by an electric scooter, a spokesperson for the NYPD confirmed.
The 65 year-old actress was admitted to the intensive care unit at Mount Sinai Morningside in New York with a traumatic brain injury. According to the NYPD, the actress was crossing Amsterdam Avenue at 64th Street, in a crosswalk near the Juilliard School, at Lincoln Center. The driver left the scene and no arrests have been made.
Banes's wife, Kathryn Kranhold, a contributing reporter for the Center for Public Integrity, had made a plea "to pray for Lisa" after the accident — and called for anyone with information about the accident to contact police.
"We are heartsick over Lisa's tragic and senseless passing. She was a woman of great spirit, kindness and generosity and dedicated to her work, whether on stage or in front of a camera and even more so to her wife, family and friends. We were blessed to have had her in our lives," her manager David Williams said in a statement released Tuesday.
Banes has appeared in numerous television shows and movies, including supporting roles in "Gone Girl" starring Ben Affleck in 2014 and "Cocktail" with Tom Cruise in 1988. On television, she's had roles on "Nashville," "Madam Secretary," "Masters of Sex" and "NCIS." NBC News Entertainment reported.
Anyone with information about Banes's death is asked to call the NYPD's Crime Stoppers hotline at 1-800-577-TIPS (8477), or for Spanish, 1-888-57-PISTA (74782). You can also submit a tip via the website or on Twitter, @NYPDTips. All calls are kept confidential.