President Biden falls short of 100-day goal to sign Equality Act into law
The Equality Act faces significant hurdles in the path toward passage in a Senate equally divided 50-50 along party lines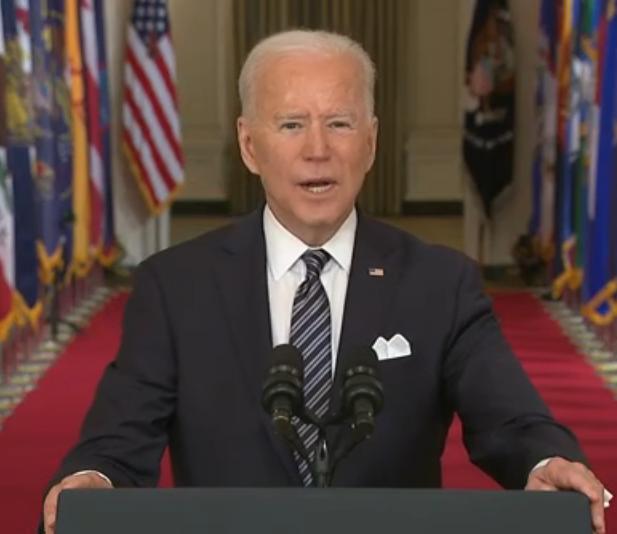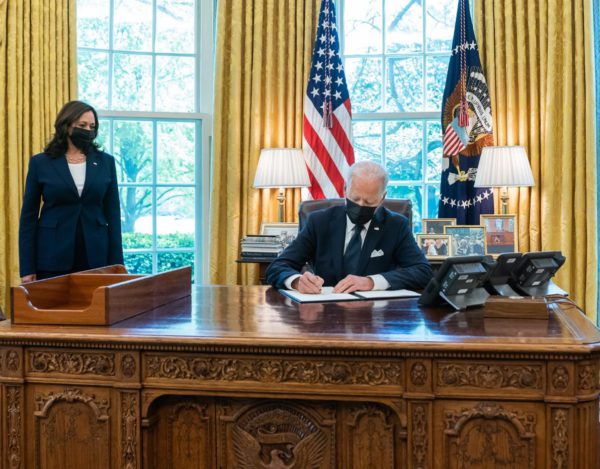 WASHINGTON – With President Biden's first 100 days in office coming to a close, the Equality Act doesn't appear even close to passage after his campaign promise to sign the legislation into law within that timeframe, although defenders say talks are ongoing and point to his executive actions in favor of LGBTQ rights.
Sen. Tammy Baldwin (D-Wis.), the first out lesbian elected to the U.S. Senate and a co-sponsor of the Equality Act, told the Washington Blade on Monday the Equality Act wasn't completely dead in the water, alluding to imminent talks with fellow senators on the comprehensive LGBTQ legislation.
"Conversations continue to try to get to 60 votes," Baldwin said. "I am hoping to personally be involved in several of those before the recess next week, but they're still tentative."
Asked what the reception has been to lawmakers amid talks on the Equality Act, Baldwin referenced items of traction, but wouldn't get into details.
"I think there's a commitment among a bipartisan group of getting to 'yes,'" Baldwin said. "It's just the, you know, law-making is like sausage-making."
When the Blade pointed out Biden had said he'd sign the legislation into law within his first 100 days and asked whether the White House was being helpful, Baldwin said she had no reason to think otherwise.
"I've been dealing directly with my Senate colleagues, but I have no reason to believe they're not being helpful," Baldwin said.
Senators considered on the fence about the Equality Act wanted nothing to do with inquiries about where things stand with them on the legislation when the Blade approached them.
Sen. Joe Manchin (D-W.Va.), who remains the lone Democrat in the Senate uncommitted on the Equality Act amid efforts of trying to pry him out by winning over the junior Republican senator from his state, professed to be unaware of the legislation when asked by the Blade if anyone has reached out to him.
Manchin, who previously signaled he couldn't support the Equality Act because of concerns over public schools having to implement the transgender protection, told the Blade he "hasn't seen" the bill.
Sen. Susan Collins (R-Maine), who declined to co-sponsor the legislation this Congress after having previously supported it, pushed back when the Blade made similar inquiries about whether she's involved in talks on the bill.
"I've talked to several people about it; I'm not going to give you a list of names," said Collins just before a nearby aide closed down further inquiries, citing concerns about the Maine senator missing an imminent floor vote.
Although the U.S. Supreme Court ruling last year in Bostock v. Clayton County determined anti-LGBTQ discrimination is illegal under existing law in the workplace, which has application to any law banning discrimination, the Equality Act would take things further to prohibit anti-LGBTQ discrimination in public accommodations and federally funded programs.
Additionally, it would expand the Civil Rights Act of 1964 to prohibit using the 1993 Religious Freedom Restoration Act as a defense in cases of discrimination, including protections on the basis of sex in public accommodations and federal programs and expand the definition of public accommodations to include retail stores, banks, transportation services and health care services for all protected categories, including race and national origin.
Biden, whose 100th day in office as president was set for Thursday, promised the LGBTQ community in multiple forums on the campaign trail in 2020 he'd sign the Equality Act within his first 100 days in office and included his commitment to that timeframe on the LGBTQ page of his campaign website.
Even in October 2020, when the coronavirus pandemic continued to rage in the United States and it was clear that would be a priority for him upon taking office, Biden said in an interview with the Philadelphia Gay News the Equality Act would be a top priority for him within his first 100 days.
"I will make enactment of the Equality Act a top legislative priority during my first 100 days — a priority that Donald Trump opposes," Biden said.
But the Equality Act faces significant hurdles in the path toward passage in a Senate equally divided 50-50 along party lines where 60 votes would be needed to end a filibuster. Anti-transgender groups have pounced on the issue of transgender kids in sports, which has been the focus of legislation advancing through state legislatures and may be a sticking point in talks on the bill. Although the U.S. House passed the Equality Act largely along party lines in March, the Senate Judiciary Committee hasn't yet voted to advance the legislation, let alone hold a floor vote on the bill.
Sen. Jeff Merkley (D-Ore.) signaled through a spokesperson work continues behind the scenes on the Equality Act and important achievements have been made, including record business support announced this week.
"The Equality Act has made historic progress within the first 100 days of the Biden administration," said Martina McLennan, a Merkley spokesperson. "In addition to passing the House with a bipartisan vote, this legislation has more Senate cosponsors than ever before, more than 400 major businesses have called for its passage, and, after the Judiciary Committee's first-ever Senate hearing in March, the Equality Act is poised for further action soon. Sen. Merkley is continuing to have productive conversations with Senate Republicans and remains committed to achieving a bipartisan vote in the Senate and seeing this landmark legislation signed into law."
The White House continues to insist nothing has changed in terms of Biden making the Equality Act a priority. White House Press Secretary Jen Psaki in February twice told the Washington Blade Biden "stands by" his 100-day commitment, once in February and again on the 83rd day of the administration, blaming the Senate for inaction.
"And as you know, in order to sign legislation, it needs to come to his desk," Psaki said. "And while he has certainly been a vocal advocate in his support for the Equality Act, obviously, as you know and noted, it passed the House; it needs to work its way through the Senate. It requires the Senate passing it in order for him to sign it."
Asked what Biden is doing to advance the Equality Act, Psaki cited a Statement of Administration Policy in favor of the legislation and vaguely mentioned talks Biden is having.
"He has talked about his view that this is legislation that should pass," Psaki said. "And he has a range of conversations about a range of topics, but also so does our legislative team who work to move forward his agenda every single day."
However, exactly what the White House and Biden are doing, if anything, behind the scenes to advance the Equality Act remains unclear. One Democratic insider, who spoke on condition of anonymity for greater candor, said he's "disappointed that they haven't allocated much energy to it compared to other items on the agenda," later adding "hopefully they'll plug along."
A White House official, asked by the Blade for this article if Biden is disappointed he won't be able to sign the Equality Act within the 100-day timeframe he envisioned, reiterated the president's support for the legislation.
"President Biden believes the Senate needs to act now to pass the Equality Act, and will continue to prioritize this legislation so that no one can be discriminated against on the basis of sex, including gender identity and sexual orientation," the official said.
To be sure, Biden has acted to advance LGBTQ rights through executive action during his first 100 days in office, signing an executive order on his first day in office ordering federal agencies to fully implement the Bostock ruling across the board with regard to all laws against sex discrimination.
Biden wasn't done: Days later he signed an executive order reversing former President Trump's transgender military ban and a memorandum directing the State Department to make LGBTQ human rights an international foreign policy priority.
Based on Biden's Bostock order, federal agencies have signaled that they would take up cases of anti-LGBTQ discrimination as sex discrimination, including the Consumer Financial Protection Bureau and the Department of Housing & Urban Development. The Department of Education also issued a memo signaling anti-LGBTQ discrimination in school programs, including sports, is illegal under Title IX of the Education Amendments of 1972.
But the cornerstone of Biden's campaign promise to the LGBTQ community was signing the Equality Act to enact a change in law for LGBTQ protections. Although Biden signaled he'd enforce the law consistent with the Bostock decision, signing the Equality Act into law within 100 days was what he repeatedly promised in campaign forums.
Moreover, executive actions have limits. For starters, a subsequent administration hostile to LGBTQ rights could reverse them (even though those changes would likely be challenged in court). Most notably, because no law bars sex discrimination in public accommodations, a change in law is necessary to prohibit to anti-LGBTQ discrimination in that area. Under current federal law, businesses can refuse service to customers for being LGBTQ or throw them out for holding hands with a same-sex partner without fear of legal reprisal.
Harkening back to the 2020 presidential campaign, the inability of Biden to meet his campaign promise to sign the Equality Act into law within 100 days makes prophetic concerns some Biden campaign supporters quietly expressed about the campaign or transition team not having a dedicated policy staffer on LGBTQ issues, which could have gotten the ball rolling to anticipate controversial issues with the legislation and coordinate among principals.
LGBTQ advocacy groups working to advance the Equality Act have largely kept quiet on the strategy talks behind the scenes, although they expressed solidarity with Biden despite him not being able to meet his 100-day timeframe for the legislation. The Human Rights Campaign, however, didn't respond to a request for comment by Blade deadline Wednesday.
Mara Keisling, executive director of the National Center for Transgender Equality, said via email she remains confident Biden will sign the Equality Act into law based on his actions in his first 100 days.
"NCTE had prioritized passing the Equality Act in this Congress," Keisling said. "We are confident that President Biden will sign the bill when we can get it through the Senate whether that's on Day 100 or Day 1,000. President Biden has been off to a quick start on trans policy with his early Bostock Executive Order, ending the trans military ban, and so far appointing the first two trans people in history to Senate confirmable positions. We are confident of more great work during these four years."
Head of Anti-LGBTQ group worked with Trump to overturn election
Eastman and the former president had a secret scheme to try to get former Vice-President Mike Pence to overturn election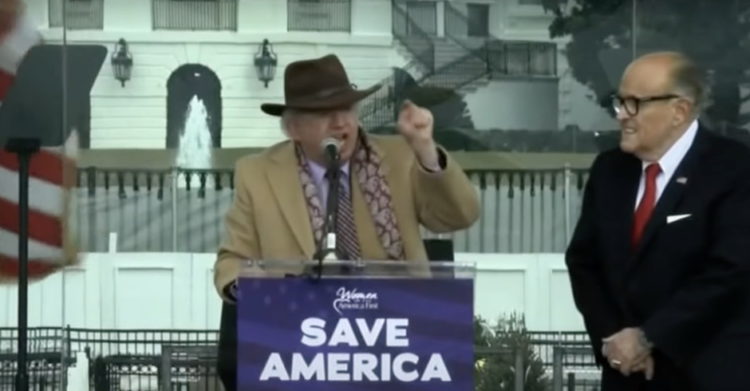 By David Badash | PROVINCETOWN, Ma. – The head of a once well-known anti-LGBTQ organization that spent countless millions in dark money to try to block the advancement of same-sex marriage worked with then-President Donald Trump and his legal team on a secret scheme to try to get Vice President Mike Pence to subvert the U.S. Constitution and overturn the results of the 2020 presidential election.
John Eastman, who until January 13 was a tenured professor of law and dean at the Chapman University School of Law in California, advanced a six-point plan detailing the steps he wanted Pence to take on January 6.
Eastman, who is the chairman of NOM, the National Organization For Marriage, "tried to convince then-Vice President Mike Pence that he could overturn the election results on January 6 when Congress counted the Electoral College votes by throwing out electors from seven states, according to the new book 'Peril' from Washington Post journalists Bob Woodward and Robert Costa," CNN reports.
"You really need to listen to John. He's a respected constitutional scholar. Hear him out," Trump told Pence during a January 4 meeting with Eastman in the Oval Office, according to "Peril."
In addition to directing that Pence would falsely claim that the seven states had competing electors, Eastman suggested Pence make all these moves without warning.
"The main thing here is that Pence should do this without asking for permission — either from a vote of the joint session or from the Court," Eastman wrote. "The fact is that the Constitution assigns this power to the Vice President as the ultimate arbiter. We should take all of our actions with that in mind."
Pence disagreed with Eastman's legal claims and did not enact the secret scheme.
Eastman spoke at the January 6 "Save America" rally that many claim Trump used to incite the insurrection.
One week later he "abruptly" resigned from Chapman University "amid criticism of his role in stoking the violent attack," and "calls for his firing," Law.com reported at the time.
********************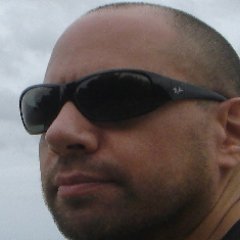 David Badash (@davidbadash) is the founder and editor of The New Civil Rights Movement, an award-winning news & opinion site.
The preceding article was first published by The New Civil Rights Movement and is republished by permission.
The White House marks the 10th anniversary of the repeal of DADT
"A great injustice was remedied & a tremendous weight was finally lifted off the shoulders of tens of thousands of American service members"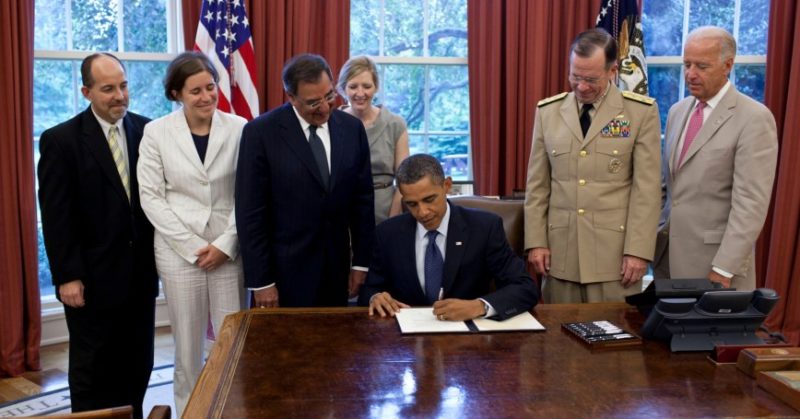 WASHINGTON – President Biden recognized in a statement on Monday the tenth anniversary of the end to "Don't Ask, Don't Tell," a law that once discharged service members from the military for being openly gay or bisexual.
"Ten years ago today, a great injustice was remedied and a tremendous weight was finally lifted off the shoulders of tens of thousands of dedicated American service members," Biden said. "The repeal of 'Don't Ask, Don't Tell,' which formally barred gay, lesbian, and bisexual service members from openly serving, helped move our nation closer to its foundational promise of equality, dignity, and opportunity for all."
Biden recognized high-profile openly gay appointees in his administrations who are also veterans, naming Air Force Under Secretary Gina Ortiz Jones and Transportation Secretary Pete Buttigieg. Biden also names Shawn Skelly, assistant secretary of defense for readiness, who would have been discharged from the military under President Trump's transgender military ban.
"On this day and every day, I am thankful for all of the LGBTQ+ service members and veterans who strengthen our military and our nation," Biden said. "We must honor their sacrifice by continuing the fight for full equality for LGBTQ+ people, including by finally passing the Equality Act and living up to our highest values of justice and equality for all."
Technically speaking, the anniversary of Obama signing repeal legislation was in December. Today is the anniversary of defense officials certifying the military is ready, which put an end to the policy.
Statement by President Joe Biden on the Tenth Anniversary of the Repeal of Don't Ask, Don't Tell:
Ten years ago today, a great injustice was remedied and a tremendous weight was finally lifted off the shoulders of tens of thousands of dedicated American service members. The repeal of Don't Ask, Don't Tell, which formally barred gay, lesbian, and bisexual service members from openly serving, helped move our nation closer to its foundational promise of equality, dignity, and opportunity for all. It was the right thing to do. And, it showed once again that America is at its best when we lead not by the example of our power, but by the power of our example.

Despite serving with extraordinary honor and courage throughout our history, more than 100,000 American service members have been discharged because of their sexual orientation or gender identity—including some 14,000 under Don't Ask, Don't Tell. Many of these veterans received what are known as "other than honorable" discharges, excluding them and their families from the vitally important services and benefits they had sacrificed so much to earn.

As a U.S. Senator, I supported allowing service members to serve openly, and as Vice President, I was proud to champion the repeal of this policy and to stand beside President Obama as he signed the Don't Ask, Don't Tell Repeal Act into law. As President, I am honored to be Commander-in-Chief of the strongest and most inclusive military in our nation's history. Today, our military doesn't just welcome LGBTQ+ service members—it is led at the highest levels by brave LGBTQ+ veterans, including Under Secretary of the Air Force Gina Ortiz Jones and Assistant Secretary of Defense for Readiness Shawn Skelly, who served under Don't Ask, Don't Tell. I was gratified to appoint the first openly gay Senate-confirmed Cabinet member, Secretary Pete Buttigieg, a lieutenant in the U.S. Navy Reserve and Afghanistan veteran who joined the military under the Don't Ask, Don't Tell policy. And during my first week in office, I proudly delivered on my pledge to repeal the discriminatory ban on open service by patriotic transgender service members.

On this day and every day, I am thankful for all of the LGBTQ+ service members and veterans who strengthen our military and our nation. We must honor their sacrifice by continuing the fight for full equality for LGBTQ+ people, including by finally passing the Equality Act and living up to our highest values of justice and equality for all.
NBC News exit survey: 83% of LGBTQ Californian voters said no to recall
As Governor, Newsom has signed a litany of pro-LGBTQ legislation expanding the civil/equality rights of the Golden State's LGBTQ+ community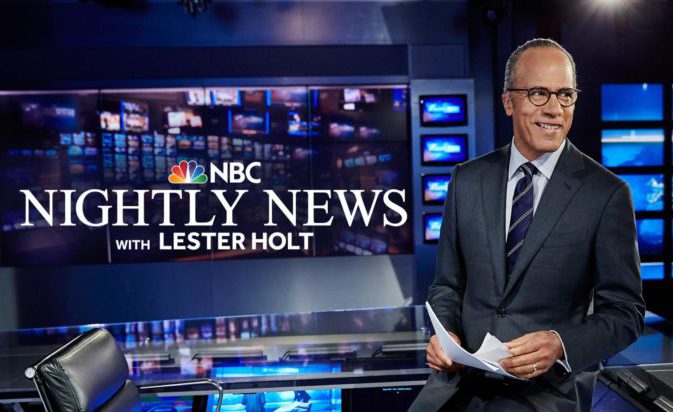 NEW YORK – In an exit poll conducted by NBC News on Tuesday, voters who identified as LGBTQ+ by a majority of 83 percent voted "no' in the gubernatorial recall, versus 17 percent who voted "yes."
Newsom has had a long track record as an LGBTQ+ ally, while mayor of the City of San Francisco in 2004 he sparked a political firestorm when he defied state law and issued approximately 4,000 marriage licenses to same-sex couples.
Many people in the California Democratic Party were certain Newsom had effectively ended any chance to advance his political career with his actions, ironically though he instead garnered wide-spread support, especially from a statewide LGBTQ+ constituency which landed him in the Lieutenant Governor's chair.
In 2015, then Lt. Governor Newsom saw vindication as the U. S. Supreme Court handed down a decision in Obergefell v. Hodges, ruling that the fundamental right to marry is guaranteed to same-sex couples by both the Due Process Clause and the Equal Protection Clause of the Fourteenth Amendment to the United States Constitution.
Since taking office in 2019 as Governor of California, Newsom has signed a litany of pro-LGBTQ legislation which has expanded the civil and equality rights of the Golden State's LGBTQ+ community.
In a statement emailed Thursday morning, California's Lieutenant Governor Eleni Kounalakis, reflecting on the results of the NBC News poll, told the Blade; "It's no secret that Governor Newsom has been an ally to the LGBTQ community for decades. From signing countless bills enacting new protections, to his leadership through the COVID crisis that centered the needs of the most vulnerable, he has shown up for California's LGBTQ community."
LGBTQ voters voted against recalling Gov. Gavin Newsom by a greater margin than the state's voters overall.https://t.co/ihmxKRkzYe by @JoYurcaba

— NBC Out (@NBCOUT) September 15, 2021
Had Newsom been removed as governor, 77 percent of LGBTQ recall voters said they would be concerned or scared, compared to 57 percent of all recall voters. Twenty-one percent of LGBTQ voters said they would be excited or optimistic if he were removed, compared to 38 percent of all recall voters, according to NBC News' Exit Poll.
"The numbers are clear on just how overwhelmingly opposed the LGBTQ+ community was to this Republican power grab," said Assemblymember Evan Low (D-Silicon Valley), who serves as Chair of the California Legislative LGBTQ Caucus in an email to the Blade. "Governor Gavin Newsom has been a steadfast ally of ours for decades, and I'm proud to see our community make its voice clearly heard as we build on the progress California has made regarding equality and inclusion."
Rick Zbur, the Executive Director of Equality California noted: "We stood with Governor Newsom because he has always stood with us — no matter the personal or political consequences. He has signed groundbreaking legislation to support the health and well-being of transgender Californians; expanded access to life-saving HIV prevention medications; enacted new gun safety measures and police reforms; created more housing for people experiencing homelessness than any governor in history — and put a stop to California's racist, anti-LGBTQ+ death penalty. He is working every day against difficult odds to keep our families safe, protect families from eviction and provide billions of dollars in relief to working families and small businesses."
NBC News' Exit Poll revealed that a significant percentage of LGBTQ recall voters think getting the coronavirus vaccine is a public health responsibility, at 82 percent, compared to 65 percent of all recall voters. Of LGBTQ voters, 17 percent believe getting the vaccine is a personal choice, compared to 32 percent of all recall voters.
The poll also found that 48 percent of LGBTQ voters, (roughly half) think the policies Newsom put in place to deal with the pandemic have been about right, 35 percent don't think they've been strict enough, and 17 percent think they've been too strict. On the governor's statewide in-person school masking mandate, 86 percent, are in support while 13 percent oppose it.