Jenner releases campaign ad and social media reacts- 'enough already'
Reaction to the ad has been brutal.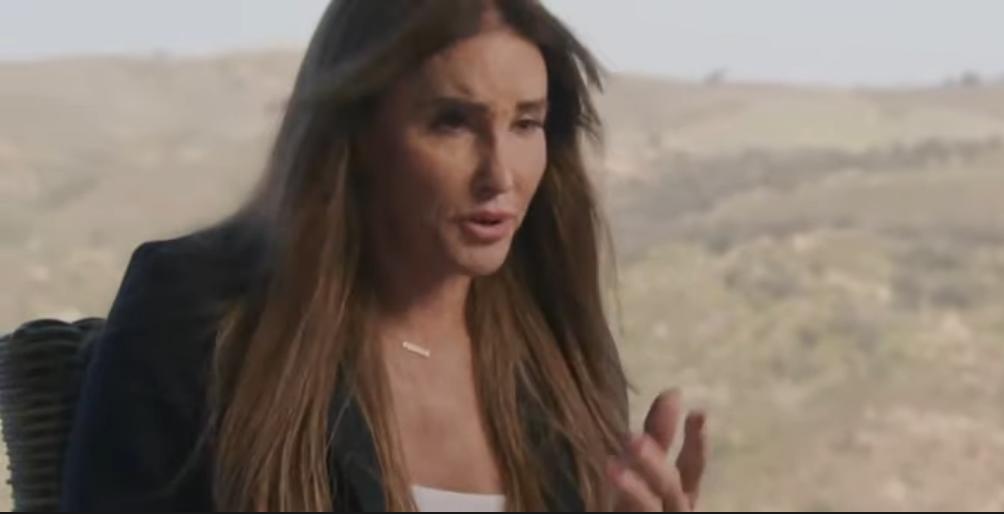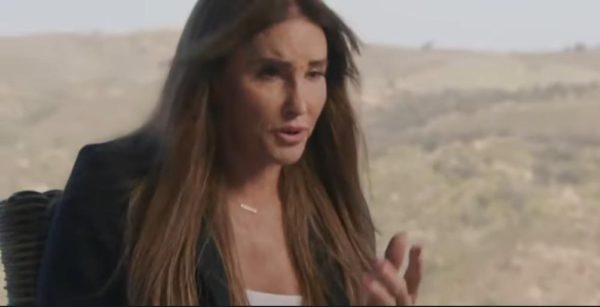 MALIBU – Former Trump presidential campaign manager Brad Parscale released the first campaign advert Tuesday for reality television celebrity Caitlyn Jenner who is running to replace California Governor Gavin Newsom in the recall election race.
The ad drew an immediate and overwhelmingly negative reaction for exasperated social media users, many who identify as LGBTQ, decrying the reality TV personality getting into politics.
Jenner, 71, who is Trans herself, had drawn a firestorm of criticism over the past few days after she was caught outside a Malibu coffee spot Saturday and made remarks to a reporter from celebrity tabloid media outlet TMZ, saying that she didn't think it was fair to have trans women athletes competing in girls' and women's sports.
In Tuesday's advert, Jenner claims to be a "compassionate disrupter" and offers to rebuild and reopen California while in imagery silently alludes that Newsom in conjunction with 'big government' has somehow destroyed the state.
"I came here with a dream 48 years ago, to be the greatest athlete in the world," she says in the ad, noting her own history in the state. "Now I enter a different kind of race, arguably my most important one yet: to save California."
Reaction to the ad has been brutal. (Sampling below)
Another challenger to Newsom also released a campaign video Tuesday Sacramento's Fox affiliate KTXL reported.
California businessman John Cox, who has challenged Newsom previously for the governorship launched his Meet the Beast Bus Tour Tuesday morning at Miller Regional Park in Sacramento. Cox brought a live bear with him.
Throughout the news conference, Cox attacked Newsom's handling of the state's response to the COVID-19 pandemic, water management and strain on the power grid.
Cox lost the 2018 general election to Newsom by 23 points.
Yes there's an actual bear to kick off the John Cox campaign to recall Governor Gavin Newsom. pic.twitter.com/4b65fPS0i1

— Karma Dickerson (@karmadfox40) May 4, 2021
I come here today with lots of privileges, no policies, and once I'm governor, will declare transgender girls have no place in politics, just like I say they have no place in women's sports, after I competed in a women's golf tournament.

Vote for Caitlin to be the Wheaties trans pic.twitter.com/hjqoNXtYXR

— Meidas Rick🏳️‍🌈 (@RandallUhrig) May 4, 2021
Well at least you've had the decency NOT to mention the trans community in this promotional video. Small mercies I suppose considering the damage you've done as a self-appointed spokesperson.

— Nikki The Mermaid (@WiganNikki) May 4, 2021
👎 no thanks, no more reality TV personalities in Government!

— Maureen Imrie (@maureenmcmahon8) May 4, 2021
May 4, 2021
Caitlyn Jenner is no friend of the LGBTQ community. Don't call her an actvist. She's a menace.

— George Takei (@GeorgeTakei) May 2, 2021
Wiener introduces legislation to protect LGBTQ+ foster youth
SB 407 ensures LGBTQ foster youth are raised in supportive environments by creating standard documentation for their needs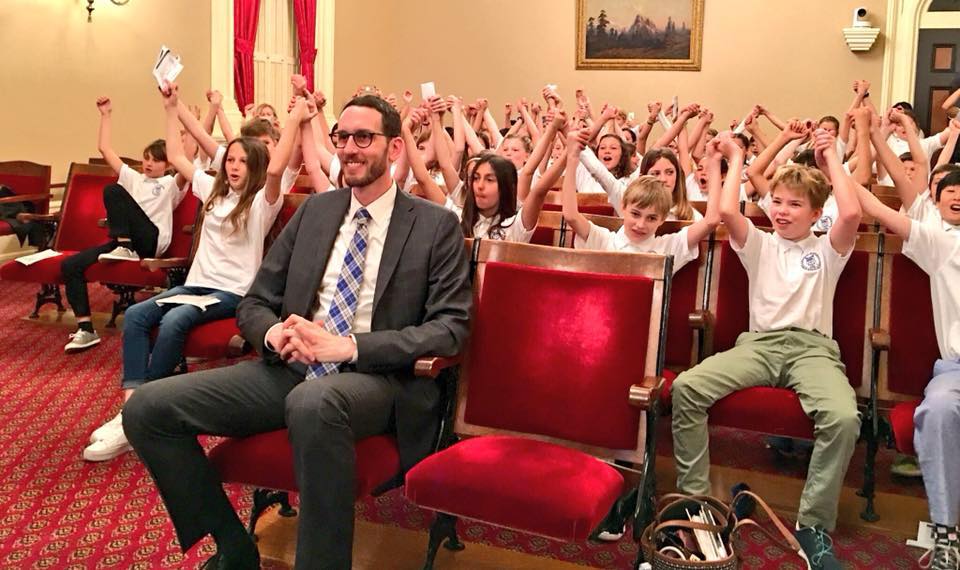 SACRAMENTO – Senator Scott Wiener (D-San Francisco) introduced SB 407, legislation to improve foster care conditions for LGBTQ youth. Nearly one third of foster youth identify as LGBTQ.
SB 407 ensures LGBTQ foster youth are raised in supportive environments by creating standard documentation for their needs, adding more follow-up from the Department of Social Services, and requiring LGBTQ youth's needs be specifically considered in at-home assessments – including clarifying that conduct that poses risk to the health and safety of LGBTQ youth is a valid reason to deny a family the right to host a foster youth. 
"Every child deserves to be one hundred percent supported at home," said Wiener. "SB 407 ensures that foster youth receive this essential support by specifically requiring LGBTQ acceptance be considered in the resource family approval (RFA) process, creating standard documentation for the assessment of LGBTQ youth needs, and ensuring more frequent follow-up. These youth are at high risk for homelessness, criminal justice involvement, and mental health issues, and we must do everything in our power to ensure they have a safe home in the state of California."
According to the California Child Welfare Indicators Project, there are 53,371 youth in foster care in California as of October 1, 2022. Youth who identify as LGBTQ+ are overrepresented in foster care, with at least three studies estimating about 30 percent of youth in foster care identify as LGBTQ.
The degree of support for their identity an LGBTQ child receives at home is a strong predictor of their mental health outcomes. According to the Trevor Project, teens who perceived parental support regarding gender identity were 93% less likely to attempt suicide than youth who did not perceive parents as supportive.
Data collected since the onset of the COVID-19 pandemic show LGBTQ youth are facing a crisis of mental health. Forty-two percent of LGBTQ+ youth—and 52 percent of trans youth—said they seriously considered suicide in 2021. This crisis may be related to the recent surge of anti-LGBTQ hatred in many states in recent years, which most LGBTQ youth are exposed to online. This year alone, more than 420 bills have been introduced in states across the country.
In 2019, California passed AB 175 (Gipson), which expanded the foster youth bill of rights to include rights to be referred to by the youth's preferred name and pronoun and maintain privacy of the child's sexual orientation and gender identity and expression. Under existing law, foster youth also have the right to have caregivers and child welfare personnel that have received instruction on cultural competency and best practices for providing care for LGBTQ+ youth in out-of-home care.
However, while the foster youth bill of rights is strong, it has not translated into the RFA process or into considerations made when approving caregivers. LGBTQ foster youth are still being placed in homes with families that discriminate against or are hostile toward them based on their sexual orientation and/or gender identity.
SB 407 will strengthen the resource family approval (RFA) process for LGBTQ foster youth by:
Requiring explicit consideration of LGBTQ youth in home and environmental assessments;
Creating standard documentation by the Department of Social Services for these assessments to include LGBTQ youth needs;
Reviewing county-approved resource families to evaluate if they are meeting the needs of LGBTQ youth and investigating related incidents as needed;
Ensuring that resource families have the necessary skills, knowledge, and abilities to support LGBTQ youth; and
Clarifying existing law that conduct that poses risk to the health and safety of LGBTQ youth is a valid reason for denial of a resource family.
SB 407 is sponsored by Equality California and the California Alliance of Child and Family Services.
"According to the Trevor Project, teens who have parental support regarding their gender identity were 93% less likely to attempt suicide than youth who did not perceive parents as supportive. Supportive and affirming homes for LGBTQ+ foster youth saves lives. The CA Alliance is excited to partner with Senator Wiener on SB 407 to ensure that all LGBTQ+ foster youth have affirming families and feel safe, supported, and cared for." –Christine Stoner-Mertz, CEO of the California Alliance of Child and Family Services
"LGBTQ+ foster youth experience violence and other stressors unique to the LGBTQ+ community, including homophobia or transphobia," said Tony Hoang, Executive Director of Equality California. "SB 407 protects LGBTQ+ foster youth from being placed in non-affirming homes by creating standard guidelines and criteria that carefully screens potential families. LGBTQ+ foster youth need a healthy environment that supports and embraces them as they explore their identity."