Jenner releases campaign ad and social media reacts- 'enough already'
Reaction to the ad has been brutal.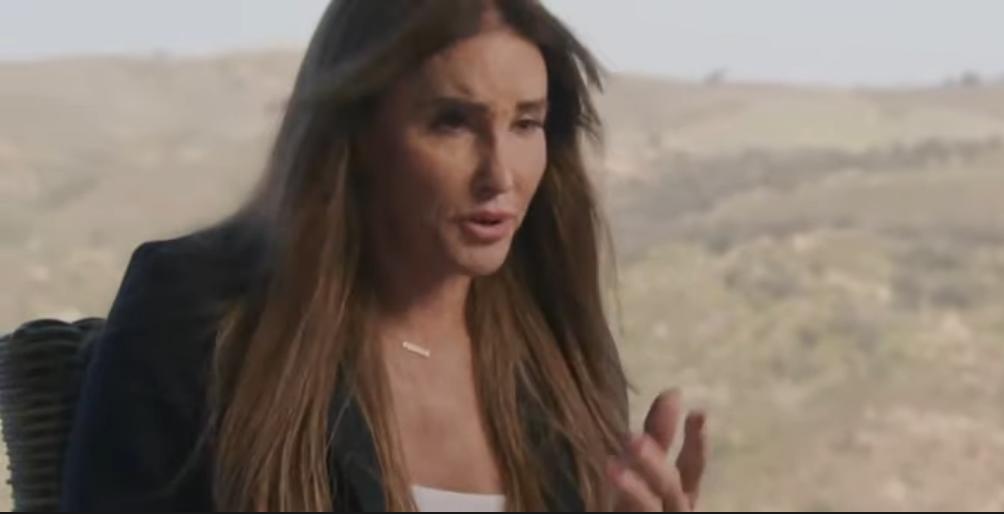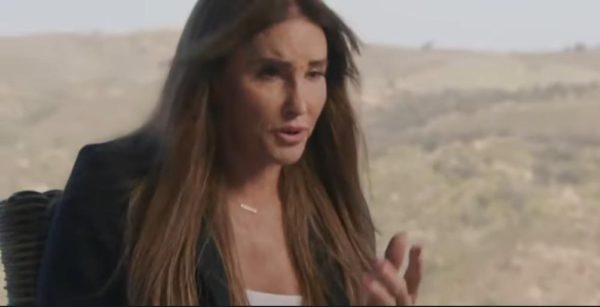 MALIBU – Former Trump presidential campaign manager Brad Parscale released the first campaign advert Tuesday for reality television celebrity Caitlyn Jenner who is running to replace California Governor Gavin Newsom in the recall election race.
The ad drew an immediate and overwhelmingly negative reaction for exasperated social media users, many who identify as LGBTQ, decrying the reality TV personality getting into politics.
Jenner, 71, who is Trans herself, had drawn a firestorm of criticism over the past few days after she was caught outside a Malibu coffee spot Saturday and made remarks to a reporter from celebrity tabloid media outlet TMZ, saying that she didn't think it was fair to have trans women athletes competing in girls' and women's sports.
In Tuesday's advert, Jenner claims to be a "compassionate disrupter" and offers to rebuild and reopen California while in imagery silently alludes that Newsom in conjunction with 'big government' has somehow destroyed the state.
"I came here with a dream 48 years ago, to be the greatest athlete in the world," she says in the ad, noting her own history in the state. "Now I enter a different kind of race, arguably my most important one yet: to save California."
Reaction to the ad has been brutal. (Sampling below)
Another challenger to Newsom also released a campaign video Tuesday Sacramento's Fox affiliate KTXL reported.
California businessman John Cox, who has challenged Newsom previously for the governorship launched his Meet the Beast Bus Tour Tuesday morning at Miller Regional Park in Sacramento. Cox brought a live bear with him.
Throughout the news conference, Cox attacked Newsom's handling of the state's response to the COVID-19 pandemic, water management and strain on the power grid.
Cox lost the 2018 general election to Newsom by 23 points.
Yes there's an actual bear to kick off the John Cox campaign to recall Governor Gavin Newsom. pic.twitter.com/4b65fPS0i1

— Karma Dickerson (@karmadfox40) May 4, 2021
I come here today with lots of privileges, no policies, and once I'm governor, will declare transgender girls have no place in politics, just like I say they have no place in women's sports, after I competed in a women's golf tournament.

Vote for Caitlin to be the Wheaties trans pic.twitter.com/hjqoNXtYXR

— Meidas Rick🏳️‍🌈 (@RandallUhrig) May 4, 2021
Well at least you've had the decency NOT to mention the trans community in this promotional video. Small mercies I suppose considering the damage you've done as a self-appointed spokesperson.

— Nikki The Mermaid (@WiganNikki) May 4, 2021
👎 no thanks, no more reality TV personalities in Government!

— Maureen Imrie (@maureenmcmahon8) May 4, 2021
May 4, 2021
Caitlyn Jenner is no friend of the LGBTQ community. Don't call her an actvist. She's a menace.

— George Takei (@GeorgeTakei) May 2, 2021
New LA Times – UC Berkley poll shows support for Newsom recall stalled
52% of registered voters approve of the job Newsom is doing overall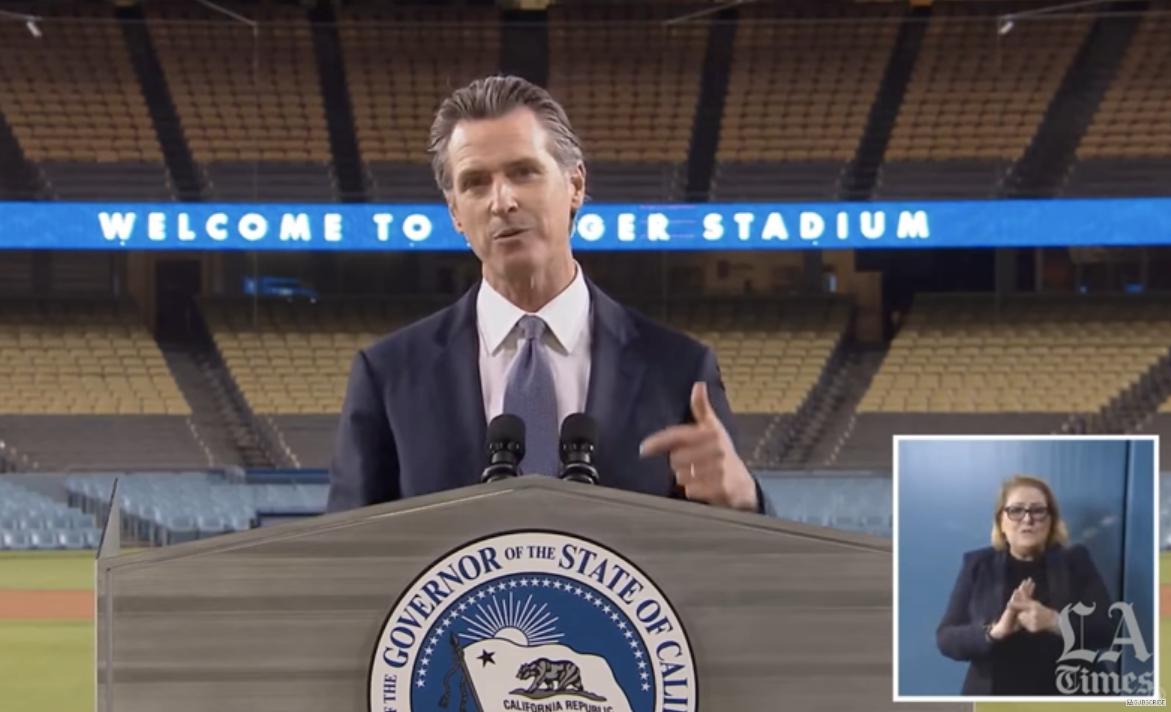 BERKLEY – A poll released Tuesday showed that California voters who support recalling Governor Gavin Newsom stands at 36%, unchanged from late January. According to the Los Angeles Times, the poll also finds that Newsom's job performance ratings among the state's voters have rebounded from what they were three months ago. At present,52% of registered voters approve of the job Newsom is doing overall, while 43% disapprove.
A vast majority of Democrats, Republicans and unaffiliated or independent voters said they would not be inclined to support her candidacy.
Slightly over half of California registered voters, 52%, approve of the job Newsom has been doing as governor, a small increase from January but still far below the findings in September when 64% gave him high marks, according to the poll the Times noted.
Opinions about removing Newsom from office continue to be sharply divided along partisan and ideological lines. But the poll also finds some striking regional differences. For example, while greater than two-to-one majorities of voters in the state's two major urban hubs, the San Francisco Bay Area and Los Angeles County, are lining up on the NO side, supporters outnumber opponents in several parts of the state, including the Inland Empire, the Central Valley, and the sparsely populated North Coast/Sierra region.
The recall election has yet to arouse a great deal of interest among the state's overall electorate, with fewer than half (46%) expressing high levels of interest. In addition, early interest is heavily skewed toward the state's GOP voters, with more than twice as many Republicans as Democrats or No Party Preference voters expressing high interest.
None of four prominent Republicans currently running in the replacement election are generating much support among the overall electorate at this stage. When voters are asked whether they would be inclined or not inclined to vote for each candidate, fewer than one in four voters statewide say they are currently disposed to back them.
Former San Diego Mayor Kevin Faulconer and former gubernatorial candidate John Cox receive the largest shares of voters inclined to support their candidacies (22%). However, in each case more than twice as many are not inclined to do so and about three in ten have no opinion.
Former congressman Doug Ose receives the backing of 14% in this setting, although 48% of voters are not inclined to back his candidacy.
Attracting the least support of the four Republicans measured is reality TV personality Caitlyn Jenner. Just 6% of the state's registered voters say they are inclined to back her candidacy, while 76% are not.
Newsom announces massive tax rebate and new stimulus relief
Two in three Californians will receive a check from the state and more than $5 billion in aid will be made available to those who need help paying their rent or utility bills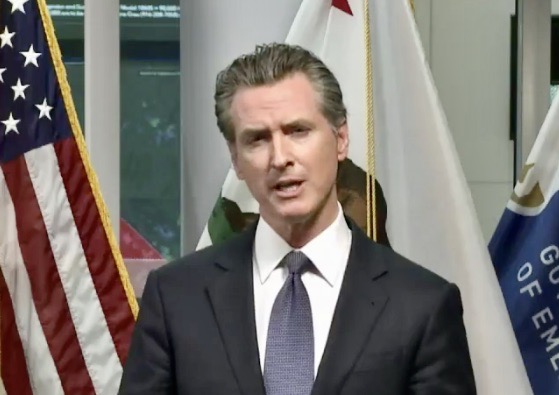 SACRAMENTO – Millions of poor and middle-class Californians would get tax rebates under a proposal unveiled Monday as Governor Gavin Newsom released his $100 billion California Comeback Plan – the biggest economic recovery package in California's history – including unprecedented investments to address the state's most persistent challenges, starting with nearly $12 billion in direct cash payments to Californians hit hardest by the pandemic.
The $100-billion economic stimulus plan made possible in part by a budget that has swelled with a tax revenue windfall, a surplus the governor put at $75.7 billion.
Chief among the new proposals is a major expansion of the Golden State Stimulus, providing additional direct payments to middle-class families that make up to $75,000. Under the plan, two-thirds of Californians will benefit from $600 direct payments. Qualified families with dependents, including undocumented families, will also now be eligible for an additional $500. The plan triples California's previous investment, reaching more people and giving bigger benefits.
"California's recovery is well underway, but we can't be satisfied with simply going back to the way things were," said Newsom during a press conference.
"We are tripling the Golden State Stimulus to get money in the hands of more middle-class Californians who have been hit hard by this pandemic. Two in three Californians will receive a check from the state and more than $5 billion in aid will be made available to those who need help paying their rent or utility bills."
Under Newsom's plan, the state would also offer the largest renter assistance package of any state in America, with billions of dollars to help low-income Californians pay back 100 percent of their back-rent, their rent for the months to come and overdue water and utility bills.
A timeline on when individuals will get the much-needed pandemic aid is still unknown. Newsom hasn't even presented his economic recovery proposal to the California Legislature — something that's expected to happen this Friday.
Once that happens, state lawmakers will begin negotiations on the newly revised state budget. The deadline to pass the budget is June 15 by midnight.
Jenner stakes out immigration policy position at odds with most Republicans
Jenner would favor granting a path to citizenship to the 1.75 million undocumented immigrants in California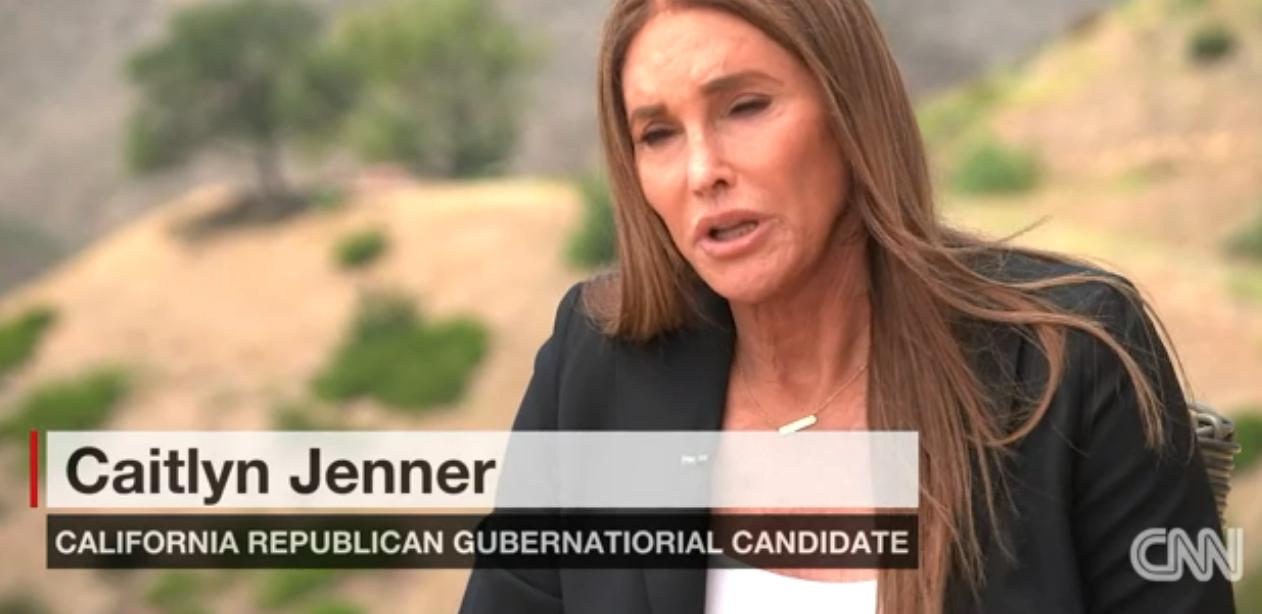 MALIBU – In an interview set to air Monday, Caitlyn Jenner tells CNN's Dana Bash that she would favor granting a path to citizenship to the 1.75 million undocumented immigrants in California.
Jenner, 71, a Republican gubernatorial candidate to replace incumbent Democratic Governor Gavin Newsom in a likely recall election later this Fall, is staking out a position that is considerably more liberal than a overwhelming majority of her party including former President Trump.
"I am for legal immigration, okay. What's been happening on the border was honestly one of the reasons I decided to run for governor," Jenner said in the interview. "I was watching people dying come across the river, kids in cages — whatever you want to call them."
"They should have a chance at citizenship?" Bash asked.
"Absolutely, yeah. They should. I mean, there's a lot of people, but personally I have met some of the most wonderful people who are immigrants, who have come to this country and they are just model citizens. They are just great people and I would fight for them to be US citizens," Jenner replied.
When asked about deportations, Jenner told Bash that "the bad ones have to leave," defining that group as those with criminal records or those who are affiliated with the street gang MS-13, adding "the list goes on."
"It's a lot of bad people that are trying to cross our border illegally. I don't want those people in our country," she added.
Jenner's candidacy has caused a stir in the political spectrum of the Golden State as she publicly made statements, first to a reporter from tabloid media outlet TMZ that Trans girls' should not be allowed to play in sports followed by an interview last week with Fox News host Sean Hannity in which she not only repeated her position but then she appeared to denigrate homeless people.
Her statements on the homeless issues in California to Hannity were sharply rebuked by advocates and politicos who labeled her as ignorant, and a rich entitled Republican without consideration for the less fortunate.
The full interview with Bash that will air on "Anderson Cooper 360" at 8 p.m. ET Monday night.