One-third of LGBTQ college students experienced housing disruption during pandemic
LGBTQ students were more than twice as likely to have lost student housing than non-LGBTQ students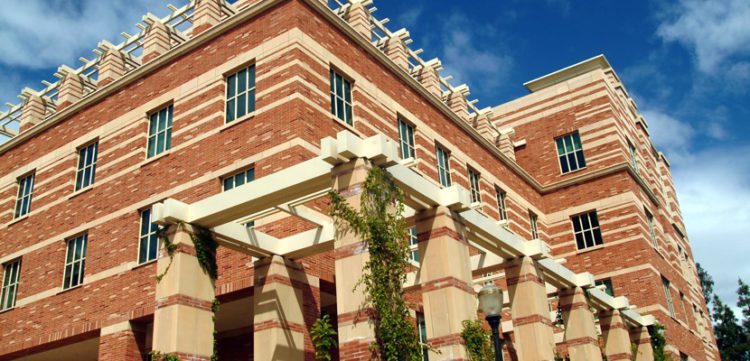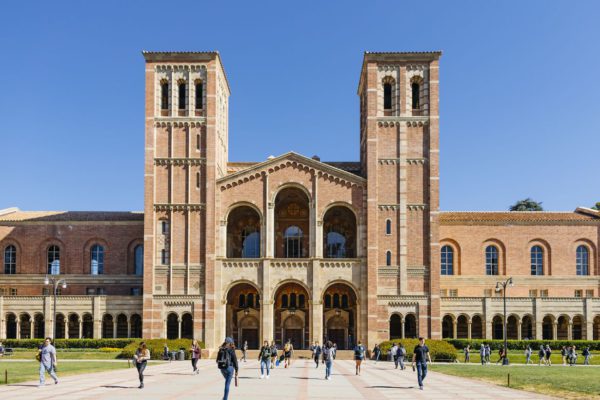 LOS ANGELES – A new study from the Williams Institute at UCLA School of Law conducted in collaboration with the Point Foundation, the nation's largest LGBTQ scholarship fund, finds that the COVID-19 pandemic has impacted the educational opportunities, financial security, and housing stability of many college students in the U.S., including an estimated 3.4 million LGBTQ students ages 18-40.

Using data from the Access to Higher Education Survey, a nationally representative sample of adults ages 18 to 40 conducted in January and February 2021, researchers examined the experiences of LGBTQ and non-LGBTQ students and those who planned to be students during the COVID-19 pandemic.

Results show that over a third (39%) of all students, and nearly two-thirds (65%) of transgender students, reported that their ability to pursue their studies was worse than before the pandemic. One-third (33%) of all students experienced a financial disruption, such as loss of financial aid, jobs, internships, or financial support from family, or needing to get a job.

"The economic fallout of the COVID-19 pandemic has disproportionally impacted people of color and LGBTQ people. It could have a long-term effect on the ability of marginalized populations to pursue higher education," said study author Kathryn O'Neill, Policy Analyst at the Williams Institute.

In addition, LGBTQ students were more than twice as likely to have lost student housing than non-LGBTQ students (15% vs 6%, respectively). Nearly half of LGBTQ students who moved home during the pandemic were not out to their families about their sexual orientation or gender identity.

"Living with parents can be challenging for LGBTQ students who are not out to their family or whose families are not accepting of their sexual orientation or gender identity," said Jorge Valencia, Point Foundation's Executive Director and CEO. "When preparing policies to address future emergencies, colleges and universities should consider that LGBTQ students may not have a safe and supportive place to go."

ADDITIONAL FINDINGS

Illness
About one in five (20%) LGBTQ and non-LGBTQ students had a family member become seriously ill or hospitalized with COVID-19.

Over a quarter (28%) of LGBTQ students of color and 23% of non-LGBTQ students of color reported that a family member had been seriously ill with COVID.
Ability to Pursue Studies
23% of all students experienced course disruptions due to the COVID-19 pandemic, including taking a leave of absence, changing schools, postponing starting school, or reducing the number of classes.
More than one in ten (12%) LGBTQ and non-LGBTQ students have had to take care of children or other family members during this pandemic.
10% of LGBTQ students and 3% of non-LGBTQ students reported that they did not have reliable internet and a quiet space to complete online instruction.

One in three (31%) transgender students did not have reliable internet, compared to 5% of cisgender students.
Housing Disruptions
31% of LGBTQ students experienced a housing disruption due to the pandemic compared to 17% of their non-LGBTQ counterparts.
Before the pandemic, LGBTQ students were more than three times as likely to report choosing a school in a different city or state from where they grew up to get away from family as non-LGBTQ students (30% vs. 9%, respectively).
Financial Disruptions
LGBTQ students were twice as likely as their non-LGBTQ counterparts to have lost financial aid (6% vs 3%, respectively).
14% of LGBTQ students reported losing an internship, fellowship, or job, compared to 6% of non-LGBTQ students.
CDC backtracks and releases new guidance on facial masks
CDC's mask guidance recommends fully vaccinated people wear masks indoors when in areas with "substantial" & "high" transmission of Covid-19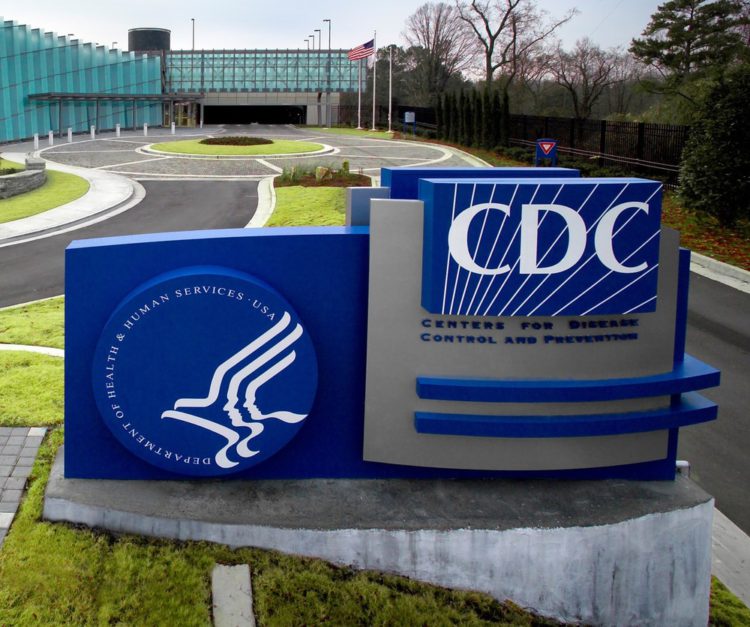 ATLANTA – The Centers for Disease Control and Prevention, citing increasing concern around the fast-spreading and highly contagious delta variant on Tuesday, reversed its earlier mask guidance to specifically target areas of the country with the highest levels of the coronavirus and recommended that everyone in those areas, vaccinated or not, wear a mask as the delta variant continues to spread rapidly across the U.S.
"CDC recommends localities encourage universal indoor masking for all teachers, staff, students, and visitors to schools, regardless of vaccination status," the CDC announced. "Children should return to full-time in-person learning in the fall with proper prevention strategies are in place."
The White House issued a statement from President Joe Biden which read in part:
"Today's announcement by the CDC—that new research and concerns about the Delta variant leads CDC to recommend a return to masking in parts of the country—is another step on our journey to defeating this virus. I hope all Americans who live in the areas covered by the CDC guidance will follow it; I certainly will when I travel to these areas.
Today, the CDC also reaffirmed that we can safely reopen schools this fall—full time. Masking students is inconvenient, I know, but will allow them to learn and be with their classmates with the best available protection.
Most importantly, today's announcement also makes clear that the most important protection we have against the Delta variant is to get vaccinated. Although most U.S. adults are vaccinated, too many are not. While we have seen an increase in vaccinations in recent days, we still need to do better."
The CDC's mask guidance that recommends fully vaccinated people wear masks indoors when in areas with "substantial" and "high" transmission of Covid-19 includes nearly two-thirds of U.S. counties.
State employees & health care workers must show proof of vaccination
Newsom blasts 'right-wing echo chamber' for vaccine misinformation & claimed individuals refusing the vaccine are similar to drunk drivers.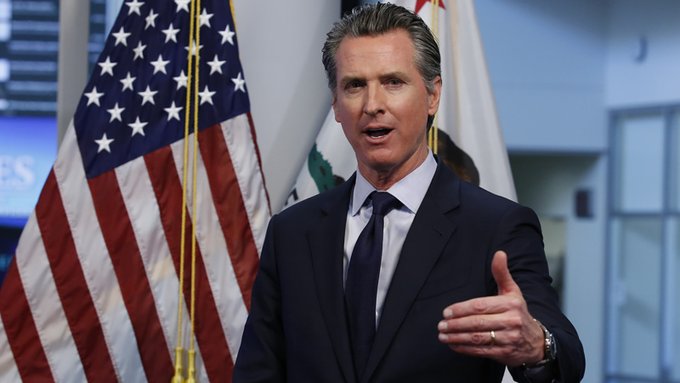 SACRAMENTO – As the Delta variant continues to surge driving coronavirus case numbers higher, Governor Gavin Newsom in a press conference Monday announced California is implementing a first-in-the-nation standard to require all state workers and workers in health care and high-risk congregate settings to either show proof of full vaccination or be tested at least once per week.
"We are now dealing with a pandemic of the unvaccinated, and it's going to take renewed efforts to protect Californians from the dangerous Delta variant," said Newsom. "As the state's largest employer, we are leading by example and requiring all state and health care workers to show proof of vaccination or be tested regularly, and we are encouraging local governments and businesses to do the same. Vaccines are safe – they protect our family, those who truly can't get vaccinated, our children and our economy. Vaccines are the way we end this pandemic."
The new policy for state workers will take effect August 2 and testing will be phased in over the next few weeks. The new policy for health care workers and congregate facilities will take effect on August 9, and health care facilities will have until August 23 to come into full compliance.
"Why now? It's pretty self evident. We went from 0.7%, the lowest positivity rate in America, just a handful of weeks ago, now to 5.3% positivity," Gov. Newsom says.

"We're seeing the number of people in hospitals increase from 900 to 3,000 today." pic.twitter.com/GO8MyiFwy2

— MSNBC (@MSNBC) July 26, 2021
Despite California leading the nation in vaccinations, with more than 44 million doses administered and 75 percent of the eligible population having received at least one dose, . This increase is heavily due to the Delta variant, which is more contagious and kills people faster:
As of last week, California's statewide case rate more than quadrupled from a low in May of 1.9 cases/100,000/day to at least 9.5 cases/100,000.
The testing positivity was at a low of 0.7 percent in June, now it has risen to 5.2 percent.
Hospitalizations were at a low in June of under 900, and the state numbers are now approaching 3,000.
The vast majority of new cases are among the unvaccinated, with 600 percent higher case rates among the unvaccinated than for those who are vaccinated.
"California has administered more vaccines than any other state, with 75 percent of those eligible having gotten at least one dose, and we were weeks ahead of meeting President Biden's 70 percent goal. But we must do more to fight disinformation and encourage vaccine-hesitant communities and individuals," said California's Health and Human Services Secretary Dr. Mark Ghaly. "The Delta variant is up to 60 percent more infectious than the Alpha strain but many times more infectious than the original COVID-19 strain. If you have been waiting to get vaccinated, now is the time."
Appearing on MSNBC, Newsom aggressively lashed out at some conservatives after being asked what the governor attributed to those 25% of Californians who remain unvaccinated. Newsom responded by saying he credited "[an] overwhelming majority of misinformation by right-wing pundits.
California to require vaccinations or frequent testing of state workers:
Appearing on MSNBC and CNN, Newsom claimed that individuals who refused to take the vaccine posed a risk to the public similar to drunk driving.
"It's like drunk drivers, you don't have the right to go out and drink and drive and put everybody else at risk including your own life," the governor said.
Newsom also denounced high-profile conservatives, including Fox News host Tucker Carlson. In a harsh exchange on Twitter, Newsom aggressively put down an attack by Georgia Rep. Marjorie Taylor Greene (R) a noted QAnon and conspiracy afficando:
Disgraceful? Here's a word — murderous.

Your anti-vaccine lies are literally killing Americans. Your own supporters are following you off a cliff and into the ICU.

Come clean about vaccines — they save lives. https://t.co/pJjlzJ3TVJ

— Gavin Newsom (@GavinNewsom) July 26, 2021
.@AymanM: What do you attribute those 25% that have remain unvaccinated? What do you attribute that to in your state?

California Gov. Newsom: Overwhelming majority of misinformation by right-wing pundits. pic.twitter.com/GLPQNnSop9

— MSNBC (@MSNBC) July 26, 2021
In addition to these new measures, the state continues its efforts to vaccinate Californians. Last week, California surpassed 2 million newly vaccinated individuals since launching its incentive program, Vax for the Win. The program increased HPI Q1 vaccinations, and increased doses administered to the Latinx population by 10 percent. It also successfully slowed the rate of decline that California was experiencing in vaccination rates.
The program's peak showed a 33 percent increase in vaccinations, "outpacing the inoculation trends in much of the country," including more recently a 4.4 percent increase for the week ending July 14 – a promising sign in California, as vaccination rates declined nationwide.
Governor Newsom signs HIV & Aging Act authored by Sen. John Laird
Sponsors of SB 258 include Equality California, AIDS Project Los Angeles (APLA) Health, Services & Advocacy for GLBT Elders (SAGE)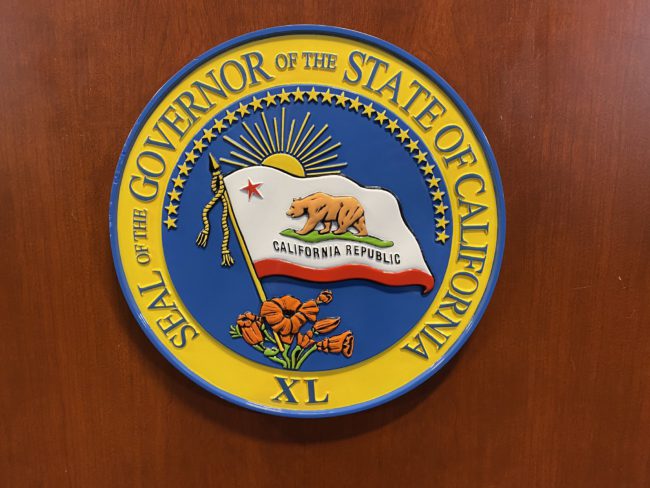 SACRAMENTO – On Friday Governor Gavin Newsom announced the signing of Senate Bill 258, the HIV & Aging Act, authored by Senator John Laird (D – Santa Cruz). Senate Bill 258 will ensure HIV+ seniors are included in the definition of "greatest social need".
"When I was the Santa Cruz AIDS Agency Director in the 1980's, it was our dream to have people living with HIV live into old age," said Senator Laird. "To be very clear, this group was not supposed to age. Governor Newsom signing the HIV & Aging Act is a historic moment for the LGBTQ community, and all those who have been affected by the HIV crisis."
With the recent advancements in HIV treatment, people with HIV can keep the virus suppressed and live long and healthy lives. For this reason, the number of HIV positive older people is increasing. According to a 2018 California HIV Surveillance Report published by the California Department of Public Health, over half of the people living with the virus in California are now aged 50 years or older. This same report shows that 15 percent of newly diagnosed patients were age 50 and older in that same year.
Sponsors of SB 258 include Equality California, AIDS Project Los Angeles (APLA) Health, Services & Advocacy for GLBT Elders (SAGE), and the Los Angeles LGBT Center.

Equality California Legislative Director Tami A. Martin notes, "After surviving the darkest days of the AIDS epidemic, many Californians living with HIV are now over the age of 50, but in dire need of support. Thanks to Governor Newsom, Senator Laird and HIV advocates, the Golden State will now make sure that our elders living with HIV have access to food assistance, job training, transportation or any other vital services. We applaud Governor Gavin Newsom for signing the HIV & Aging Act into law, making California just the second state to ensure older Californians living with HIV don't just continue to survive, but thrive."
"Thanks to effective treatments, people with HIV are living longer than we could have ever imagined just a few decades ago and now a majority of people with HIV in California are over 50 years old. Unfortunately, our current health and social service systems are not yet prepared to address the unique needs of this population," APLA Health Chief Executive Officer Craig E. Thompson said adding; "Many older people with HIV are long term survivors of the AIDS epidemic. They have lost countless loved ones and entire networks of social support. They also continue to face discrimination and alarming levels of stigma. We thank Senator Laird for his leadership on this historic bill to ensure that people aging with HIV have the resources and support they need to thrive and age with dignity."
"We must ensure that LGBTQ seniors have the affirming care and support so they can age in peace with dignity," stated Laird. "It's incumbent upon us to not force individuals back into the closet for them to access adequate care. Once again, I'd like to applaud the Governor for his continued support of the LBGTQ community and to my colleagues for making this a priority bill."
The HIV & Aging Act received unanimous bipartisan support through both chambers of the Legislature and is a legislative priority for the California Legislative LGBTQ Caucus.
Senate Bill 258 will go into effect January 1, 2022.