LA Public Health, 0 COVID deaths and 8 million doses given as FDA to approve Pfizer vaccine for teens
Public Health officials are expressing concern about a considerable drop in the County's vaccination rate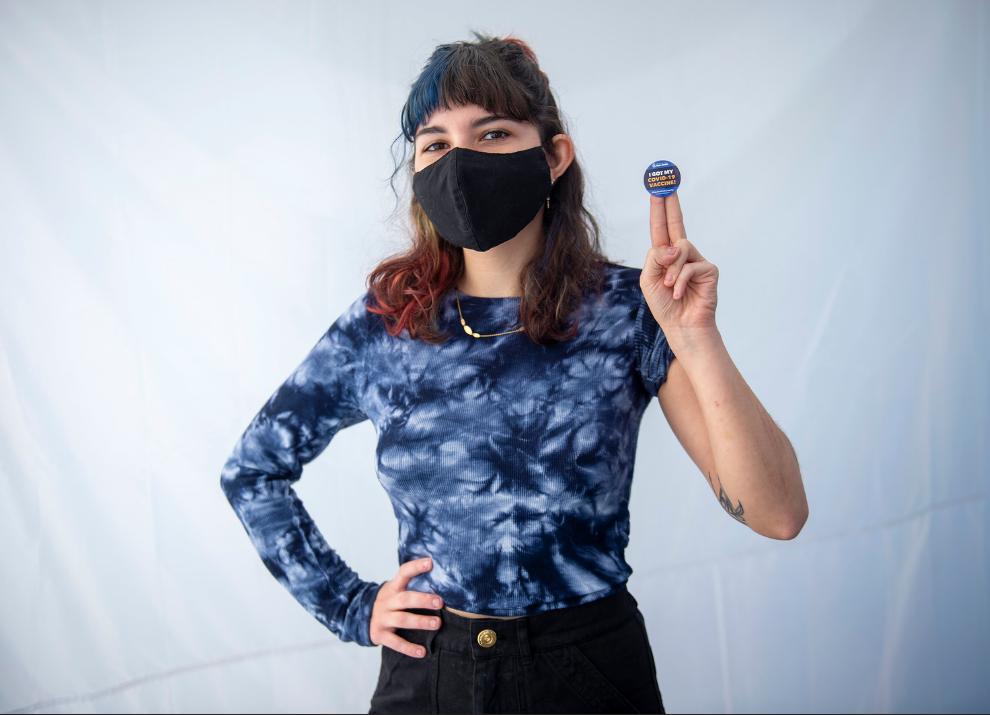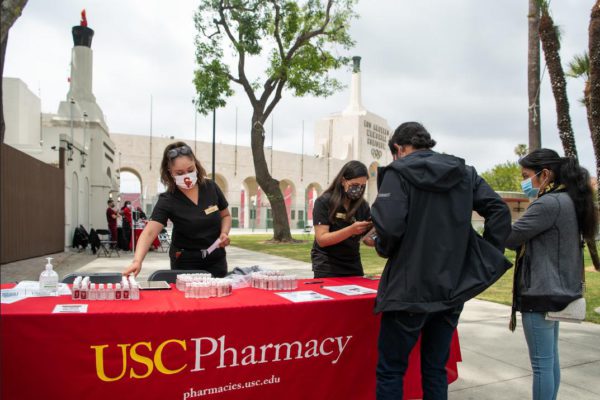 LOS ANGELES – The Los Angeles County Department of Public Health reported no new deaths and only 255 new cases of COVID-19 Monday.
There are 390 people with COVID-19 currently hospitalized and 23% of these people are in the ICU. This is the first time hospitalizations dropped below 400 since the beginning of the pandemic which officials are crediting to the more than 8,000,000 doses of COVID-19 vaccine which have been administered.
County Public Health officials however, are expressing concern about a considerable drop in the County's vaccination rate.
On Monday, the City of Los Angeles had sent a citywide emergency alert to residents to help spread information on how to get a coronavirus vaccine.
We're using every tool at our disposal to encourage Angelenos to get vaccinated.

This afternoon, a citywide Wireless Emergency Alert will be sent to everyone in the city with info on free + convenient vaccine options @LACity is offering to all eligible residents in @CountyofLA.

— MayorOfLA (@MayorOfLA) May 3, 2021
The decreasing vaccination rate comes as County health officials are hoping to advance this week into the yellow tier of the state's reopening plan, allowing bars without food to reopen indoors and higher capacity at other venues.
Last week, the public health department said L.A. County was on track to move into the yellow tier — the least restrictive under the state system — as early as Wednesday, provided the metrics hold.
For the week ending April 30, 24% fewer vaccine doses were distributed in L.A. County than the week before, "and this is not because we didn't have supply," county public health Director Barbara Ferrer told reporters Monday.
As of April 30, more than 8,000,000 doses of COVID-19 vaccine have been administered to people across Los Angeles County. Of these, 4,988,031 were first doses and 3,045,115 were second doses. With ample supply, LA Public Health efforts are now focused on making it as easy as possible for everyone 16 and older to get their vaccine.
This week, there are 739 sites offering vaccinations including pharmacies, clinics, community sites, and hospitals. Many of these vaccination sites are concentrated in areas that have been hard hit by the pandemic.
"We want to make it as easy as possible to get a vaccine if you live in these communities. Currently, you can obtain vaccines at the 8 county run sites, and many of the community sites without an appointment," Public health said in a statement.
Public Health continues to support mobile vaccination that take vaccinations into neighborhoods to reach people who may have limited ability or time to get to one of the established vaccination sites. In total there have been 1,315 sites were mobile teams have offered vaccinations in the past.
This week there are 126 mobile sites scheduled throughout L.A. County. The mobile vaccine team is working with partners such as markets, stores and Metro partners to establish some standing mobile vaccine sites at places that are central to these communities.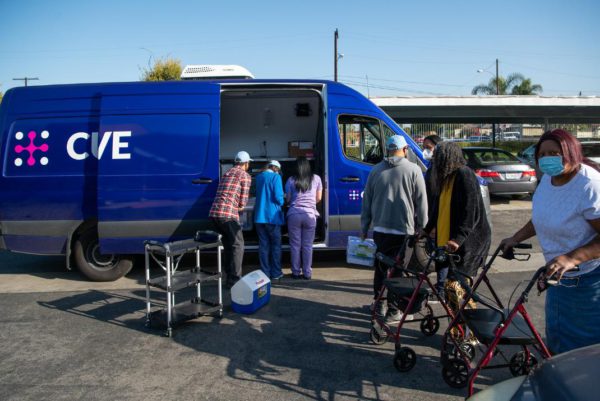 There are a total 56 school sites serving as vaccination sites where teens and their families can go and get vaccinated. Being able to vaccinate students, their families and community residents at schools is a very important strategy for reaching teens. Schools and health centers continue to work together to make this possible.
In early April, Pfizer submitted a request to the Food and Drug Administration to approve its vaccine for ages 12 to 15 years old. To prepare for this change, Public Health is urging providers to consider expanding the range of vaccines they are delivering to include Pfizer.
The Food and Drug Administration is preparing to authorize use of the Pfizer-BioNTech Covid-19 vaccine in adolescents 12 to 15 years old by early next week, according to federal officials familiar with the agency's plans, opening up the nation's vaccination campaign to millions more Americans.
The news is highly anticipated: Eager parents have been counting down the weeks since Pfizer announced results from its trial in adolescents, showing the vaccine is at least as effective in that age group as it is in adults.
Visit: www.VaccinateLACounty.com (English) and www.VacunateLosAngeles.com (Spanish) to find a site near you. Everyone 16 and older living or working in L.A. County can get vaccinated. Vaccinations are always free and open to eligible residents and workers regardless of immigration status.
LA County requiring vax proof for indoor bars & nightclubs by Oct. 7
Participants and workers at outdoor "mega events" with more than 10,000 attendees must provide proof of vax or show a recent negative test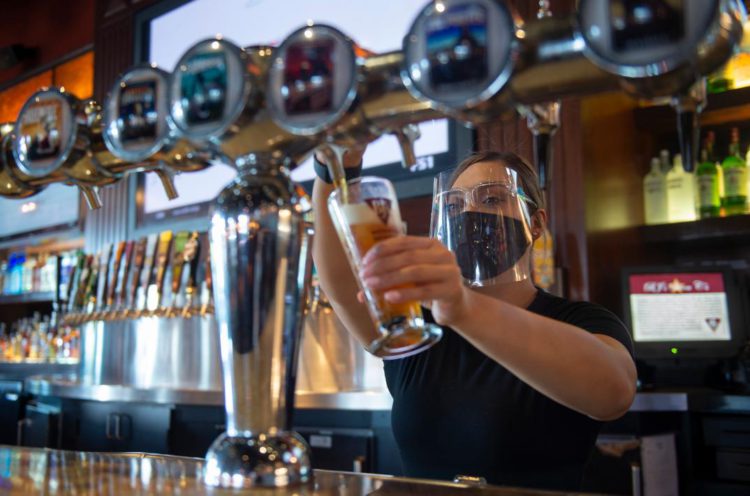 LOS ANGELES – The Los Angeles County Department of Public Health announced Wednesday that it will begin requiring verification of vaccination in select high-risk settings by October 7.
During a Los Angeles County Board of Supervisors meeting Wednesday, L.A. County Health Director Barbara Ferrer told the supervisors that vaccine verification will be required for customers and employees at indoor portions of bars, wineries, breweries, night clubs, and lounges.
The modified Health Officer Order would require customers and employees at bars, breweries, wineries, night clubs and lounges to have at least one dose of the vaccine by October 7 and both doses by November 4.
Public Health will require vaccination verification or a negative test within 72 hours prior to attending outdoor mega events. Participants and workers at outdoor "mega events" with more than 10,000 attendees must provide proof of vax or show a recent negative test.
Attendees at indoor mega events are already required to show proof of vaccination or a negative test result prior to entry.
Los Angeles County Department of Public Health officials are prepared to move forward with the updated order later this week, Ferrer said.
"This modified health officer order aligns with the continued need to reduce risk for transmission and increase vaccination coverage," Ferrer said. "This is a reasonable path forward that can position us to be better able to break the cycle of surges."
She noted that while the health order won't require it, Public Health will recommend that restaurants also begin verifying vaccination status for indoor dining.
"As evidence mounts affirming the safety and effectiveness of COVID-19 vaccines, vaccination mandates are an increasingly important tool to prevent future COVID surges that cause widespread suffering. The modified Health Officer Order aligns with the continued need to reduce risk for transmission and increase vaccination coverage; this is a reasonable path forward that can position us to be better able to break the cycle of surges," Ferrer added.
LAUSD to require vaccines- Biden lays out new plan to require vaccines
"The COVID-19 vaccines are safe, effective & requiring students to be vaccinated is the strongest way to protect our school community."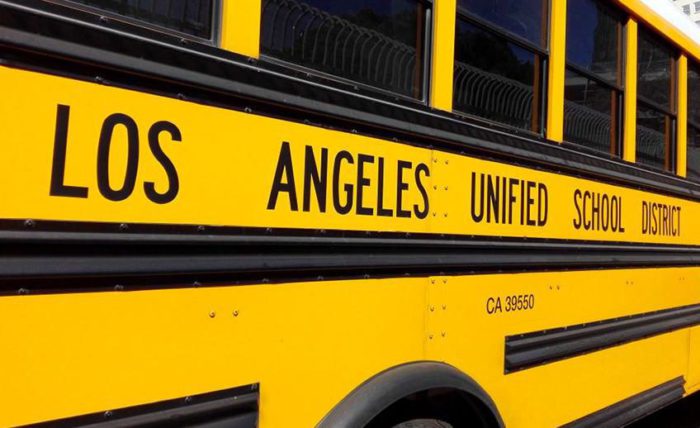 LOS ANGELES – The Los Angeles Unified School District announced Thursday that it will require for students 12 and older who are attending class in person to be vaccinated against the coronavirus.
The LAUSD Board of Education voted, 6-0, to pass the measure making it the first major school system, the second largest in the United States to require its more than 460,000 students, including some enrolled at independent charter schools located in LAUSD owned buildings, to be vaccinated.
Interim superintendent, Megan Reilly, said at Thursday's board meeting that student vaccination was one way to ensure that the district's classrooms would be able to remain open. Los Angeles had some of the country's most extended school closures last year. All students ages 12 and up will be required to be fully vaccinated by Jan. 10, 2022, unless they have a "medical or other exemption," Reilly noted.
"The science is clear — vaccinations are an essential part of protection against COVID-19," Reilly said in a statement following the vote. "The COVID-19 vaccines are safe, effective and requiring eligible students to be vaccinated is the strongest way to protect our school community."
New York Times educational journalist Dana Goldstein tweeted:
Los Angeles school board has voted 6-0 to mandate coronavirus vaccinations for all students 12 and older. It is the first major district to do so, opening a new era in the American education system's response to the pandemic. https://t.co/MavkPjyCC2

— Dana Goldstein (@DanaGoldstein) September 9, 2021
As the Delta variant brought another wave of COVID-19 infections this summer, in California the number of unvaccinated young people being hospitalized has increased in certain areas of the state.
The Los Angeles County Department of Public Health noted that while case rates increased among children in all age groups between mid-July and mid-August, cases have declined by about 30% in all age groups among children (0-4, 5-11, and 12-17 years old) over the past two weeks.
The decrease is similar to the decreases we are seeing in cases among adult residents and occurred as many schools reopened with testing, masking, infection control and outbreak management protocols in place.  Over the past week, children under 18 comprised, on average, 27% of all cases seen in L.A. County.
Among L.A. County teens 12 to 17 years old, more than half of whom are vaccinated, we see just how powerfully protective the vaccines really are. As of August 28, the case rate among unvaccinated 12 to 17-year-olds was 424 cases among every 100,000 unvaccinated children in this age group compared with 51 cases among 100,000 of those vaccinated.
Among groups ineligible for vaccination, the case rate was 130 per 100,000 children aged 0 to 4, and 230 per 100,000 children aged 5 to 11.
As of September 5, 62% of L.A. County residents 12 to 15 years old received at least one dose of vaccine, while 51% were fully vaccinated. Sixty-nine percent of residents 16 to 17 years old received at least one dose, and 59% were fully vaccinated.
In K-12 school settings countywide, between August 15 and September 7, 7,784 student cases and 1,250 staff cases were reported, with the vast majority occurring at LAUSD, which tests everyone weekly.
The second highest number of cases came from other K-12 schools in L.A. County. With more than 1.5 million students and 175,000 staff countywide (by last year's counts), 0.5% of the student body and 0.7% of staff have become infected since school districts reopened.  This is slightly higher than the 0.4% rate of infection experienced overall in the County.
"We support the actions taken by the Los Angeles Unified School District and other schools and school districts to add an additional layer of protection at schools through a sensible school vaccine requirement for eligible students," said Barbara Ferrer, Director of Public Health.
"Vaccination remains one of the quickest and most powerful ways to decrease community transmission and prevent serious illness, which helps keep students, teachers, and staff in school, and the COVID-19 vaccines have proven to be safe and effective. Public Health will continue to work closely with school districts as they take critical actions to protect students and staff from a dangerous and highly infectious virus," said Ferrer.
Battle over vaccinations and mask wearing has become so acrimonious in some parts of the country it is not unusual to see fistfights breaking out at school board meetings and law enforcement agencies effecting arrests as those who are adamantly opposed to coronavirus safety protocols protest, sometime violently, measures designed to protect the risk of infection by the COVID-19 virus.
As school boards weigh their options in implementation, in one highly publicized and now viral moment, anti-maskers in Rutherford County Schools in Tennessee at a school board meeting attacked a teen student who had lost a grandparent to the pandemic.
😤WATCH: When A RUTHERFORD COUNTY STUDENT tells the board his grandmother, a former @rucoschools teacher, DIED OF COVID because someone wasn't wearing a mask… anti-maskers behind him LAUGH and INTERRUPT HIM.

Shameless. pic.twitter.com/39BDjec5DX

— Murfreesboro Holler (@TheBoroHoller) September 7, 2021
At the White House Thursday, President Joe Biden addressed the nation on his plans to implement plans to address the shortfall in the number of Americans who are vaccinated.

"Many of us are frustrated with the nearly 80 million Americans who are still not vaccinated, even though the vaccine is safe, effective, and free," the President acknowledged. 

"This is a pandemic of the unvaccinated.  And it's caused by the fact that despite America having an unprecedented and successful vaccination program, despite the fact that for almost five months free vaccines have been available in 80,000 different locations, we still have nearly 80 million Americans who have failed to get the shot. 

And to make matters worse, there are elected officials actively working to undermine the fight against COVID-19.  Instead of encouraging people to get vaccinated and mask up, they're ordering mobile morgues for the unvaccinated dying from COVID in their communities.  This is totally unacceptable," Biden argued. 

The President then took direct aim at officials and others who in his eyes who have blocked progress saying; "These pandemic politics, as I refer to, are making people sick, causing unvaccinated people to die."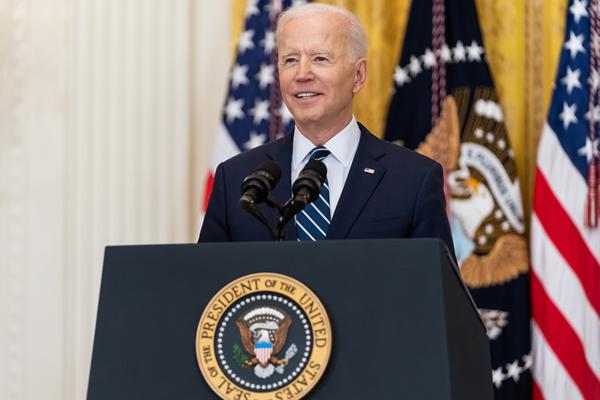 Biden laid out the steps he was going to order to combat the lack of vaccinations in the nation.
"I'm announcing that the Department of Labor is developing an emergency rule to require all employers with 100 or more employees, that together employ over 80 million workers, to ensure their workforces are fully vaccinated or show a negative test at least once a week. Some of the biggest companies are already requiring this: United Airlines, Disney, Tysons Food, and even Fox News," he said.

He announced vaccination requirements for all nursing home workers who treat patients on Medicare and Medicaid and then expanded those requirements to include those who work in hospitals, home healthcare facilities, or other medical facilities –- a total of 17 million healthcare workers.

The President then said he would sign an executive order requiring all executive branch federal employees to be vaccinated as well as another executive order that will require federal contractors to do the same.

As part of his plan Biden said that the Department of Labor will require employers with 100 or more workers to give those workers paid time off to get vaccinated.  "No one should lose pay in order to get vaccinated or take a loved one to get vaccinated," he said.

The President then noted; "And my message to unvaccinated Americans is this: What more is there to wait for?  What more do you need to see?  We've made vaccinations free, safe, and convenient. The vaccine has FDA approval.  Over 200 million Americans have gotten at least one shot."

"We've been patient, but our patience is wearing thin.  And your refusal has cost all of us.  So, please, do the right thing.  But just don't take it from me; listen to the voices of unvaccinated Americans who are lying in hospital beds, taking their final breaths, saying, "If only I had gotten vaccinated."  "If only," he said. 

Biden also addressed the future availability of vaccines for children under 12 and schools.
"Now, if you're a parent of a young child, you're wondering when will it be — when will it be — the vaccine available for them.  I strongly support an independent scientific review for vaccine uses for children under 12.  We can't take shortcuts with that scientific work. 

"Now to the schools.  We know that if schools follow the science and implement the safety measures — like testing, masking, adequate ventilation systems that we provided the money for, social distancing, and vaccinations — then children can be safe from COVID-19 in schools.

Today, about 90 percent of school staff and teachers are vaccinated.  We should get that to 100 percent.  […] And tonight, I'm calling on all governors to require vaccination for all teachers and staff.  Some already have done so, but we need more to step up," Biden said.

The President castigated local and state officials he viewed as an impedimentg to winning the fight against the virus;
"Let me be blunt.  My plan also takes on elected officials and states that are undermining you and these lifesaving actions.  Right now, local school officials are trying to keep children safe in a pandemic while their governor picks a fight with them and even threatens their salaries or their jobs.  Talk about bullying in schools.  If they'll not help — if these governors won't help us beat the pandemic, I'll use my power as President to get them out of the way. 

"The Department of Education has already begun to take legal action against states undermining protection that local school officials have ordered.  Any teacher or school official whose pay is withheld for doing the right thing, we will have that pay restored by the federal government 100 percent.  I promise you I will have your back," he stated.
Addressing the increasing violence against mask wearing and other simple measures Biden noted;
"In addition to testing, we know masking helps stop the spread of COVID-19.  That's why when I came into office, I required masks for all federal buildings and on federal lands, on airlines, and other modes of transportation," he said.

"Today — tonight, I'm announcing that the Transportation Safety Administration — the TSA — will double the fines on travelers that refuse to mask.  If you break the rules, be prepared to pay.  And, by the way, show some respect.  The anger you see on television toward flight attendants and others doing their job is wrong; it's ugly," he added.

 








Breakthru Delta Variant on rise in LA County as Pfizer gets full FDA okay
Last week Los Angeles County surpassed the grim milestone of losing more than 25,000 residents to COVID-19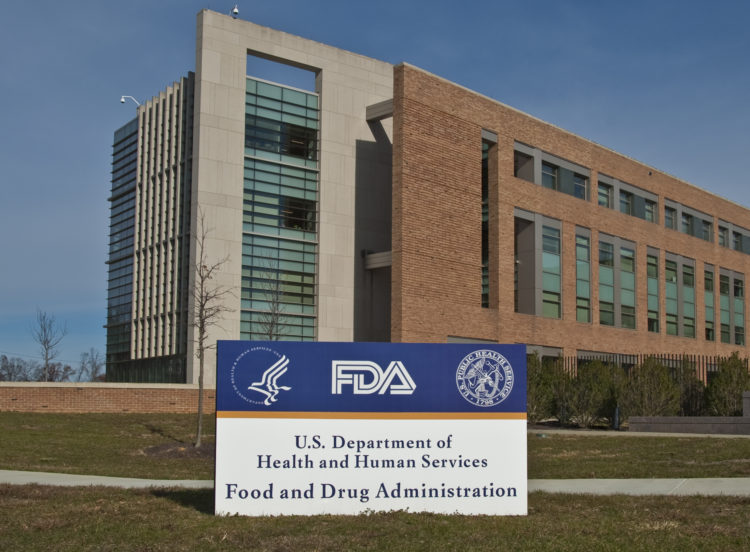 LOS ANGELES – Numbers of fully vaccinated people being affected by breakthrough infections of the highly contagious Delta variant of the coronavirus are rising in Los Angeles County according to L.A. County Public Health Director Barbara Ferrer.
The latest data "reflect the reality that the vaccines do not provide 100% protection, and that with these high rates of community transmission, more fully vaccinated people are getting post-vaccination infections," Ferrer said. "However, this very same information also makes it clear how much protection vaccinated people still have. Most of us that are fully vaccinated don't get infected."
Among the 5.1 million L.A. County residents who are fully vaccinated, 0.53% have tested positive, 0.014% have been hospitalized and 0.0013% — or 68 people — have died.
On Monday the Los Angeles County Department of Public Health confirmed 7 new deaths and 2,331 new cases of COVID-19. There are 1,722 people with COVID-19 currently hospitalized. Testing results are available for nearly 7,940,000 individuals with 16% of people testing positive. The test positivity rate is 2.8%, (Monday) a slight decrease from last week's same-day rate of 3.4%
It was announced that the U.S. Food and Drug Administration (FDA) has approved the license for the Pfizer-BioNTech COVID-19 vaccine for the prevention of COVID-19 disease in individuals 16 years of age and older.
The Pfizer COVID-19 vaccine continues to be available under emergency use authorization (EUA) for those 12 through 15 years old and for a third dose in certain immunocompromised individuals. The licensing approval was announced after another thorough evaluation of safety and effectiveness data by a panel of scientific and medical experts. FDA-approved vaccines undergo the agency's standard process for reviewing the quality, safety and effectiveness of medical products.
Last week Los Angeles County surpassed the grim milestone of losing more than 25,000 residents to COVID-19. Unfortunately, COVID-19 is one of the leading causes of death – surpassing stroke, diabetes, and Alzheimer's disease. 
Between July 11 and August 11, hospitalizations rose by 333% to an average of 1,622 beds filled with people testing positive for COVID-19 on any given day, and deaths rose 275% to an average of 15 deaths per day
As the FDA granted full approval for the Pfizer vaccine, Federal officials announced changes to vaccination strategies aimed at increasing the protection afforded to people by vaccines. With emerging data indicating that certain populations will need more support to be protected, the CDC's Advisory Committee on Immunization Practices on August 13 recommended a third dose of mRNA vaccines for immunocompromised people, including transplant recipients, people with advanced or untreated HIV infection, people actively receiving cancer treatment, and people taking immunosuppressive medications. 
Third doses have been available to eligible individuals at vaccination sites across LA County since Saturday.  Additionally, following yesterday's announcement by the CDC that booster doses of mRNA vaccines will be offered to all vaccinated people, Public Health is continuing to work with staff and residents at skilled nursing facilities to prioritize these most vulnerable residents for booster doses to be prepared for administering these as soon as the Food and Drug Administration gives their approval.
Public Health notes the difference between third doses and booster doses is more than just language. Third doses are meant to elicit an antibody response where there was an inadequate antibody response before, while booster doses are meant to increase antibody levels that have waned after a robust increase in the months after vaccination.