Resolution to designate Pulse nightclub as a national memorial passes House- again
"Pulse is hallowed ground and what happened on June 12, 2016 must never be forgotten" ~ Brandon J. Wolf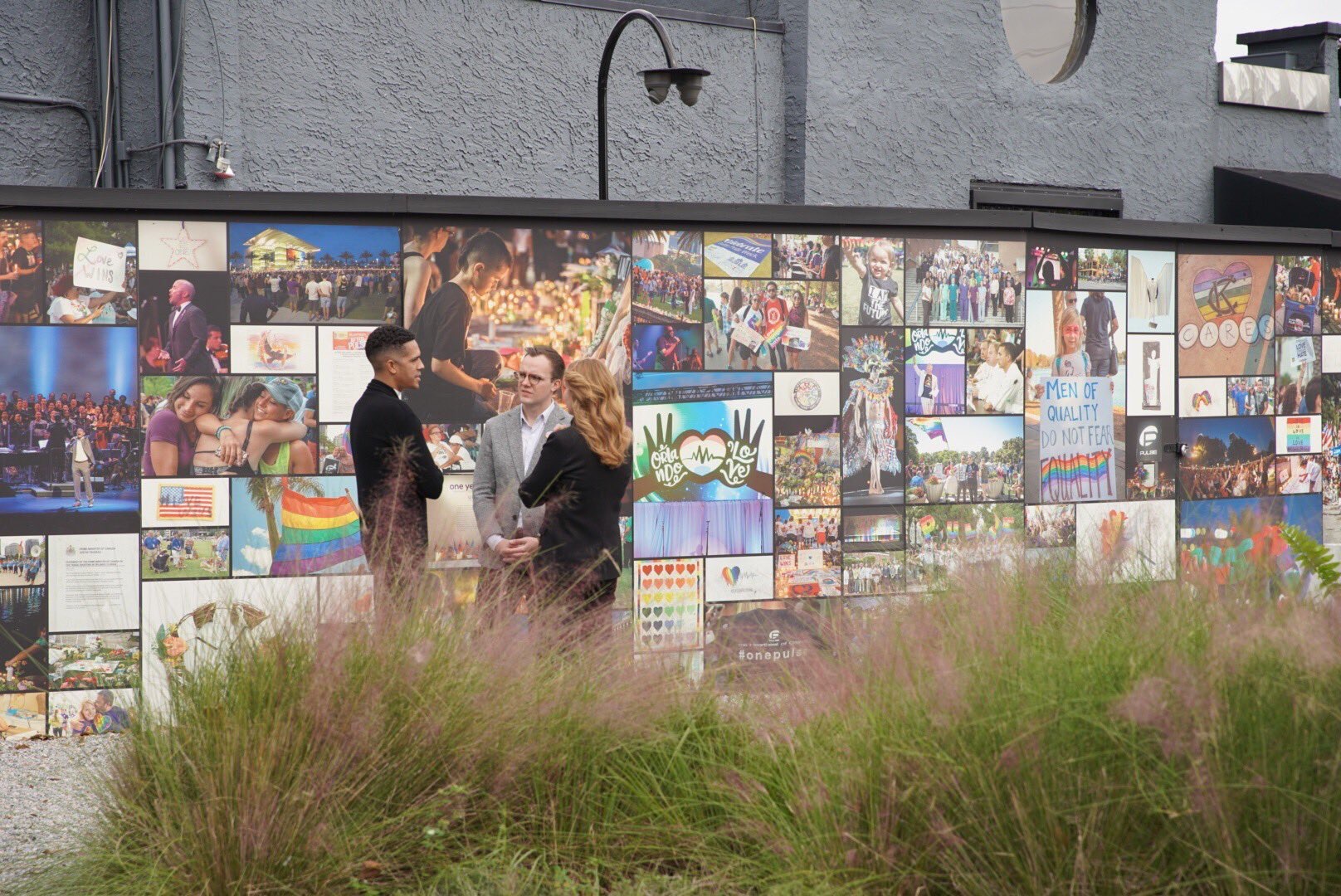 WASHINGTON – Earlier this week, as the fifth anniversary of the horrific mass shooting at the Pulse Nightclub approaches next month, the U.S. House passed House Resolution 49, (H.R. 49) which would designate the Pulse site in Orlando, Florida as a national memorial.
The building that housed the nightclub was the scene of the worst hate filled attacks against the LGBTQ community when at approximately 2:00 AM, on June 12, 2016, 29-year-old Omar Mir Seddique Mateen entered the club and murdered 49 people and wounded 53 more in a mass shooting with a semi-automatic assault rifle inside Pulse.
He was later shot and killed by responding Orlando police officers after a three-hour standoff.
The event shook the nation and united the LGBTQ community in Orlando and beyond in passionate calls for unity and a desire to see what activists termed 'love over hate.'
In the aftermath of the attack on Pulse there were renewed calls for better enforcement of gun laws and demands that Congress reauthorize the ban on assault weapons. It also led to the creation of the onePULSE Foundation, a nonprofit organization established by Pulse owner Barbara Poma and others, who are currently in pursuit of developing a museum and memorial at the site.
As passed, H.R. 49 would give the site national designation as a federal memorial, but without requiring federal funds be appropriated. A majority of the national memorials are currently owned and administered by the U.S. Department of the Interior's National Park Service. Those that are excluded and privately held such as Pulse are allowed to raise grants and monies through public or private means.
The nonprofit onePULSE Foundation is planning to build the National Pulse Memorial & Museum in Orlando, the Orlando Sentinel reported. The first stage of the memorial, a Survivors Walk, will span over half a mile from the former site of the club on South Orange Avenue to Orlando Regional Medical Center, where the wounded were carried the night of the shooting. At last report, construction on the Survivors Walk is expected to begin this year.
A temporary memorial stands on the grounds of the former nightclub and draws international visitors paying their respects to the survivors and fallen, the Sentinel wrote.
Democratic Representative Val Demings, whose Congressional District includes Pulse, told the Blade in an email Friday;
"From Stonewall to today's fights over equality for transgender Americas, our LGBTQ+ community has constantly had to fight for their right to exist. The Pulse shooting was an attack not just on a place of love and friendship, but an attack on that feeling of security and belonging. With the passage of this bill, we take an important step to honor and remember the victims of Pulse, to reaffirm our support and love for their families, and to restore a sense of balance to our community. I hope that the Senate will take up our legislation soon, and that we can move forward united to build a safer and fairer country for all."
For Brandon Wolf, the Development Officer and Media Relations Manager for LGBTQ advocacy group Equality Florida, H.R. 49 is deeply personal. Wolf was inside the club at the time of the shooting and lost his two best friends, Juan Ramon Guerrero and Christopher Andrew (Drew) Leinonen, who were among the 49 murdered during the rampage. Wolf had managed to escape but the event has forever left him scarred.
Since that terrible night Wolf has been a force for advocacy in gun control and LGBTQ equality rights and is a nationally recognized leader in those endeavors to include by President Joe Biden.
Wolf first met with Biden four days after the attack when former President Barack Obama and then Vice-President Joe Biden traveled to Orlando to meet with the survivors, friends and families of those killed.
"Pulse is hallowed ground and what happened on June 12, 2016 must never be forgotten. I'm proud of Representatives Demings, Murphy, and Soto for again getting a resolution passed in the House to designate Pulse as a national memorial site," Wolf told the Blade.
"Now it's time for Senators Scott and Rubio to put aside partisan bluster, roll up their sleeves, and get it over the finish line in the Senate. Our commitment has always been to honor the 49 victims not simply with words and sympathies, but with action. Creating and recognizing a space for their legacies is an important step in that work," he added.
H.R. 49 is co-sponsored by Democratic Representatives Val Demings, Darren Soto, and Stephanie Murphy. The measure is the 117th Congress's version of H.R. 3094 a similar measure approved in the Spring of 2020 by the House during the 116th Congress. That bill died in the U.S. Senate as neither of Florida's Senators, Rick Scott, who was Florida's Republican Governor at the time Pulse occurred, nor Marco Rubio adopted nor introduced a Senate companion version.
Our #PulseNationalMemorial just passed the House. We are a step closer to nationally remembering the 49 angels lost and 53 injured during this heinous act of terrorism. Thanks to my Central Florida colleagues @RepValDemings and @RepStephMurphy for your amazing work! pic.twitter.com/RWc74oyPyk

— Rep. Darren Soto (@RepDarrenSoto) May 12, 2021
This year however, a spokesperson for Sen. Scott said that he intends to introduce a companion Senate bill and push for its passage.
Sara E. Grossman, the Communications Director for The Dru Project, a nonprofit that was launched to honor Pulse victim Drew Leinonen told the Blade;
"I am very happy at the prospect of Pulse being deemed a national memorial and being recognized by the federal government. The work that our organization, The Dru Project, has done over the last five years has been in aid of ensuring nobody forgets our friend Drew Leinonen. To have something official to return to year after year is going to be a beautiful honor to those we lost the night of June 12, 2016."
The Dru Project provides scholarships, grants, and guides to GSAs and LGBTQ+ scholars so they may continue their activism in college and beyond.
Pennsylvania borough revokes protections for its LGBTQ+ citizens
The Republican-majority Chambersburg Borough Council made good on its promise repealing the ordinance in the 7-3 vote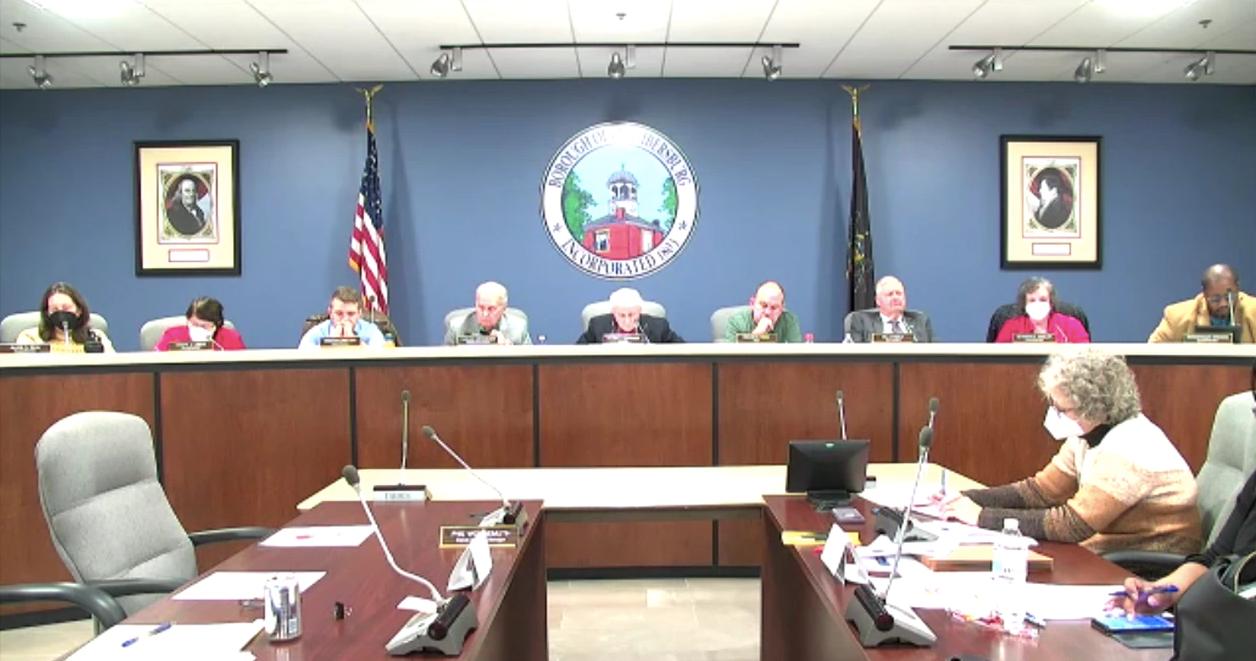 CHAMBERSBURG – The council of this central Pennsylvania borough (town) met on Monday, and voted to repeal an ordinance passed this last October that safeguards residents against discrimination based on their sexual orientation, ethnicity or gender identity.
The Republican-majority Chambersburg Borough Council made good on its promise repealing the ordinance in the 7-3 vote, citing a litany of reasons.
Opposition to the ordinance was led by newly installed borough council president Allen Coffman, a Republican.
Coffman told Penn Live prior to the vote this past week that the ordinance serves no purpose and is redundant. He points out that Pennsylvania's Human Relations Commission handles discrimination complaints from residents across the state.
"There are no penalties, no fines," he said. "There's nothing that the ordinance can make someone do. The most they can hope for is that the committee request the two parties to sit down with a counselor or mediator and talk about it. Quite frankly there is nothing that compels them to. There's no teeth in this."
"We are a very diverse community," said council vice president Bill Everly, a lifelong resident. "For that reason I don't understand why we need to have special protections for people. I think by creating special protections for people we open the door for other protections for other people. I think we need to come together and not divide us. I think this would divide us."
"I don't know of any reasons for repealing it other than a political move," said Alice Elia, a Democrat and the former Chambersburg borough council president. "This issue should not be politicized. It's an issue of justice and having equal protection for everybody in our community. It shouldn't be a political or a Democratic or Republican issue. This should be something we are all concerned about."
For more than three hours, council heard the impassioned pleas from scores of borough residents, overwhelmingly speaking out in support for the ordinance. Only a few borough residents spoke in favor of repeal, Penn Live reported.
Some visibly overcome with emotion, resident after resident implored council members to keep intact the ordinance citing a litany of personal challenges faced as members of the LGBTQ community, while others spoke about the stain on the reputation of the borough if repealed.
"It feels like we are going backwards," said Kierstin Stockum, a borough resident. "This is just protecting somebody. Why would we not want that as a community? A repeal says we not welcoming to anybody whether LGBTQ or not. It's saying we discriminate here. Why would we want to send that message?"
Dawn Abraham, a high school teacher and cosponsor of the gay-straight alliance, noted that the LGBTQ population at Chambersburg High School had grown exponentially in recent years.
"Kids are reporting being bullied, being pushed down the stairs, barked at and called multiple expletives," she said. "By pulling support for this you are showing our community that you don't support the school children in the community."
The Commonwealth of Pennsylvania is one of the 27 states in the nation that have no explicit statewide laws protecting people from discrimination on the basis of sexual orientation or gender identity in employment, housing and public accommodations.
Republican-led Chambersburg becomes first Pa. town to revoke LGBTQ inclusive law. https://t.co/Aky6mDRFnw

— Ivey DeJesus (@iveydejesus) January 25, 2022
Federal Bureau of Prisons revises manual for incarcerated Trans people
"Transgender Offender Manual," improves policies relating to the housing and treatment of transgender people in federal custody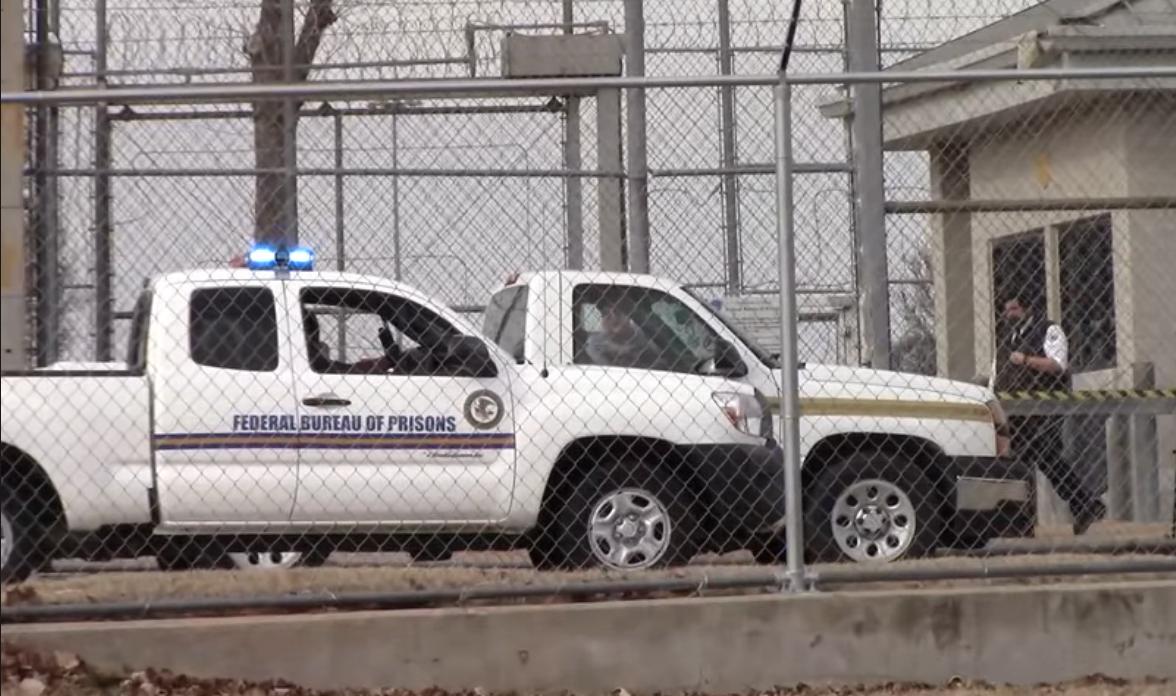 WASHINGTON – The federal Bureau of Prisons issued this week long awaited revisions to the "Transgender Offender Manual," improving policies relating to the housing and treatment of Transgender people in federal custody.
The new Manual rescinds the transphobic language added by the prior administration that weakened protections for incarcerated Trans people– who are already 10 times more likely than the general prison population to be targeted for violence – and undercut compliance with the federal Prison Rape Elimination Act (PREA) and constitutional protections. 
Among other changes, the updated guidance requires that in making housing unit and programming assignments serious consideration must be given to an incarcerated Trans or intersex person's own views with respect to their safety. It explicitly states that deliberately and repeatedly mis-gendering an inmate is not permitted. And it includes a process for an incarcerated person to receive gender-affirming surgery.
In 2018, Lambda Legal and the Southern Poverty Law Center sued the U.S. Department of Justice and the BOP for documents and communications connected to the Trump Administration's harmful and discriminatory changes to the Transgender Offender Manual.
"The federal BOP has issued important new guidelines that will hopefully help keep Transgender people in its custody safe and provide access to life-saving healthcare including gender-affirming surgery," said Richard Saenz, Lambda Legal Senior Attorney and Criminal Justice and Police Misconduct Strategist. "This reaffirms the constitutional rights of incarcerated Transgender people and should be an example for state prisons systems and local jails to do their duty to keep people in their custody safe." 
"We would like to thank the BOP and our partners for working on these changes. And would like to thank Senator Brian Schatz (D-Hawai'i) for his calls to reverse the previous administration's harmful changes to the manual," Saenz added.
Laws against gay sex ruled unconstitutional- but Kansas won't drop ban
A bill pending in the Kansas Legislature would remove language in the state's criminal sodomy law that targets LGBTQ people. Advocates say action is decades past due.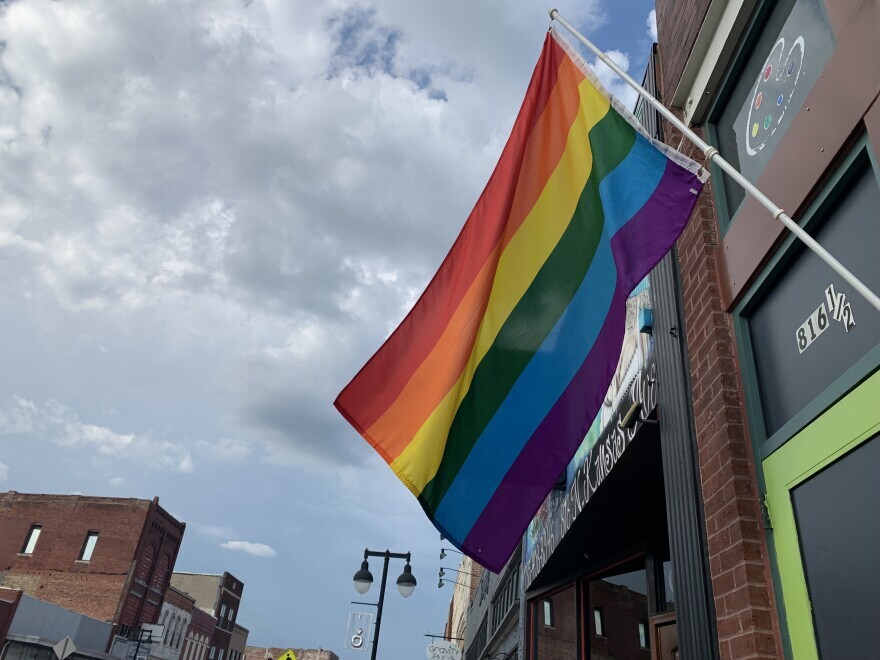 By Blaise Mesa | TOPEKA — Intercourse between same-sex couples technically remains a crime in Kansas even though the provision in state statute was ruled unconstitutional 19 years ago.
Since then, multiple attempts to remove the outdated language have failed.
The latest legislation to change the law has languished in a Statehouse committee without a hearing for over a year.
That bill would remove a line from the Kansas criminal sodomy law that makes sex a crime for "persons who are 16 or more years of age and members of the same sex." The U.S. Supreme Court ruled in Lawrence v. Texas in 2003 that such laws were unconstitutional.
"When it comes to something that's just blatantly unconstitutional, there should be agreement that we follow the law," said the bill's sponsor Rep. John Carmichael, a Wichita Democrat. "We need to repeal it."
The bill doesn't change other portions of the sodomy law, and Carmichael says law enforcement has been supportive of the changes for years, yet nothing has happened.
Rep. Stephen Owens, a Hesston Republican who chairs the committee scrutinizing the latest legislation, said he hadn't reviewed its details or decided whether to hold hearings on the bill. Owens said the committee will deal with other, higher-priority bills first.
The Kansas Bureau of Investigation says nobody has been convicted of same-sex criminal sodomy for at least five years. Still, Thomas Witt, executive director of Equality Kansas, said the provision has been used to discriminate against LGBTQ people even if they weren't convicted.
Witt said Kansans were arrested for same-sex relations even after the Supreme Court's ruling, but the last time he heard that happened was in 2013. The criminal sodomy law also prevented LGBTQ law enforcement officers from being sworn in because violating the statute was a violation of their professional standards. Those standards were later amended to allow LGBTQ officers.
"It is an insult that my life is criminalized," Witt said. "It is a further insult that people in (the Legislature) think it should stay that way."
Justice Horn, vice chair of the LGBTQ Commission of Kansas City, said the laws could also make people leave for cities with better civil rights protections. Horn, who is gay, said that hurts the community by hindering economic development while depriving it of diversity.
"I've thought plenty of times I could uproot and go to a place where I don't have to deal with these issues," Horn said. "I want our kids to grow up, and our youth and the generation coming up to not have to deal with this."
Witt said the issues have subsided, but as long as it remains codified in state statute the issues could quickly become relevant again if the Legislature's opinion of LGBTQ people grows worse, which he said is happening. He pointed to the bill last session that limited how transgender people could play sports as evidence of this.
Sharon Brett, legal director for the American Civil Liberties Union of Kansas, said outdated state laws are common, but anti-LGBTQ laws send a message to people that they aren't welcomed in the state.
"It's a deliberate decision not to amend the code," Brett said, "to get rid of these provisions that have been ruled unconstitutional."
Republican Sam Brownback created the Office of the Repealer when he was governor to remove outdated and unconstitutional statutes, but changes to the criminal sodomy law weren't recommended.
The committee on Corrections and Juvenile Justice, where the bill is bottled up, has a full set of hearings next week. Bills preventing shackling of youth in court, allowing people convicted of felonies to receive food stamps and adding new requirements for officers serving search warrants are currently scheduled for discussion.
"Given the opportunity, we might look at" the legislation to rewrite the state sodomy law, said Owens, the committee chair. "I wouldn't say that is a priority for us to look at this time just because of all the other corrections and juvenile justice matters."
*******************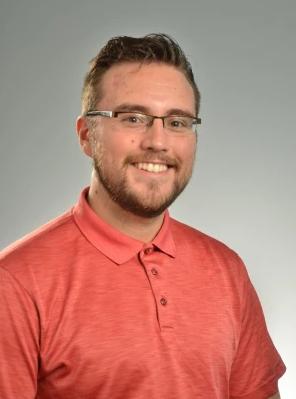 Blaise Mesa is the Social Services and Criminal Justice reporter for The Kansas News Service.
*******************
The preceding article was previously published by The Kansas News Service and is republished by permission.