New York City Pride bans NYPD from participating till 2025
This decision follows years of pressure from LGBTQ activists, who said that Black and trans LGBTQ people felt threatened by the massive NYPD presence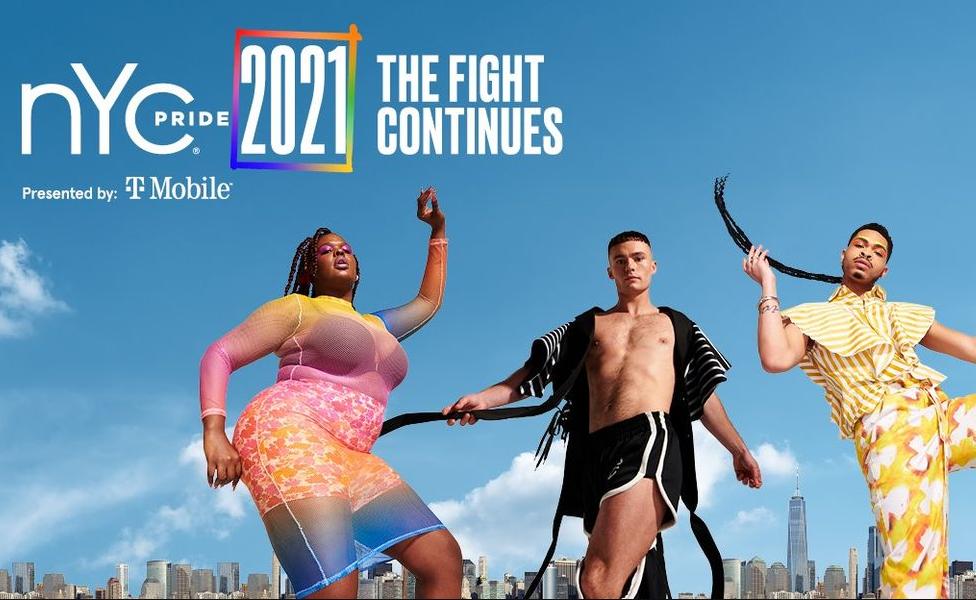 NEW YORK- New York City Pride announced that it has banned the New York City Police Department, (NYPD), corrections and law enforcement exhibitors at NYC Pride events until 2025. NYC Pride also said its decision includes not allowing uniformed cops to march in the Pride parade.
In a press release, the organization said that it was taking these steps to protect "the LGBTQIA+ and BIPOC communities at a time when violence against marginalized groups, specifically BIPOC and trans communities, has continued to escalate," the latter in reference to police brutality and use of deadly force against primarily the Black community.
"The sense of safety that law enforcement is meant to provide can instead be threatening, and at times dangerous, to those in our community who are most often targeted with excessive force and/or without reason," the statement continued.
The NYPD released a statement in response which read in part; "Our annual work to ensure a safe, enjoyable Pride season has been increasingly embraced by its participants. The idea of officers being excluded is disheartening and runs counter to our shared values of inclusion and tolerance. That said, we'll still be there to ensure traffic safety and good order during this huge, complex event."
New York Times metro reporter Michael Gold noted on Twitter that this decision follows years of pressure from LGBTQ activists, who said that Black and trans LGBTQ people felt threatened by the massive NYPD presence.
NYC Pride can not fully take the cops out of Pride, for a bunch of reasons I explain.

But this decision follows years of pressure from LGBT activists, who said that Black and trans LGBT people felt threatened by the massive NYPD presence.
https://t.co/5rLDyq4L3B

— Michael Gold (@migold) May 15, 2021
The statement from NYC Pride also noted,
"NYC Pride is unwilling to contribute in any way to creating an atmosphere of fear or harm for members of the community. The steps being taken by the organization challenge law enforcement to acknowledge their harm and to correct course moving forward, in hopes of making an impactful change.
Effective immediately, NYC Pride will ban corrections and law enforcement exhibitors at NYC Pride events until 2025. At that time their participation will be reviewed by the Community Relations and Diversity, Accessibility, and Inclusion committees, as well as the Executive Board.
In the meantime, NYC Pride will transition to providing increased community-based security and first responders, while simultaneously taking steps to reduce NYPD presence at events."
On its Facebook page, NYC Pride wrote:
"NYPD is not required to lead first response and security at NYC Pride events. All aspects of first response and security that can be reallocated to trained private security, community leaders, and volunteers will be reviewed. An increased budget for security and first response will allow NYC Pride to independently build a first response emergency plan using private security and provide safety volunteers with de-escalation training for first response when necessary.
NYPD will provide first response and security only when absolutely necessary as mandated by city officials. In these instances, NYC Pride will review foreseeable NYPD involvement and, in partnership with surrounding venue precincts, take steps to keep police officers at least one city block away from event perimeter areas where possible."
Libs Of TikTok post instigates another round of bomb threats
An all too familiar occurrence an elementary school evacuated for bomb threats after being targeted by Libs of TikTok for a pride flag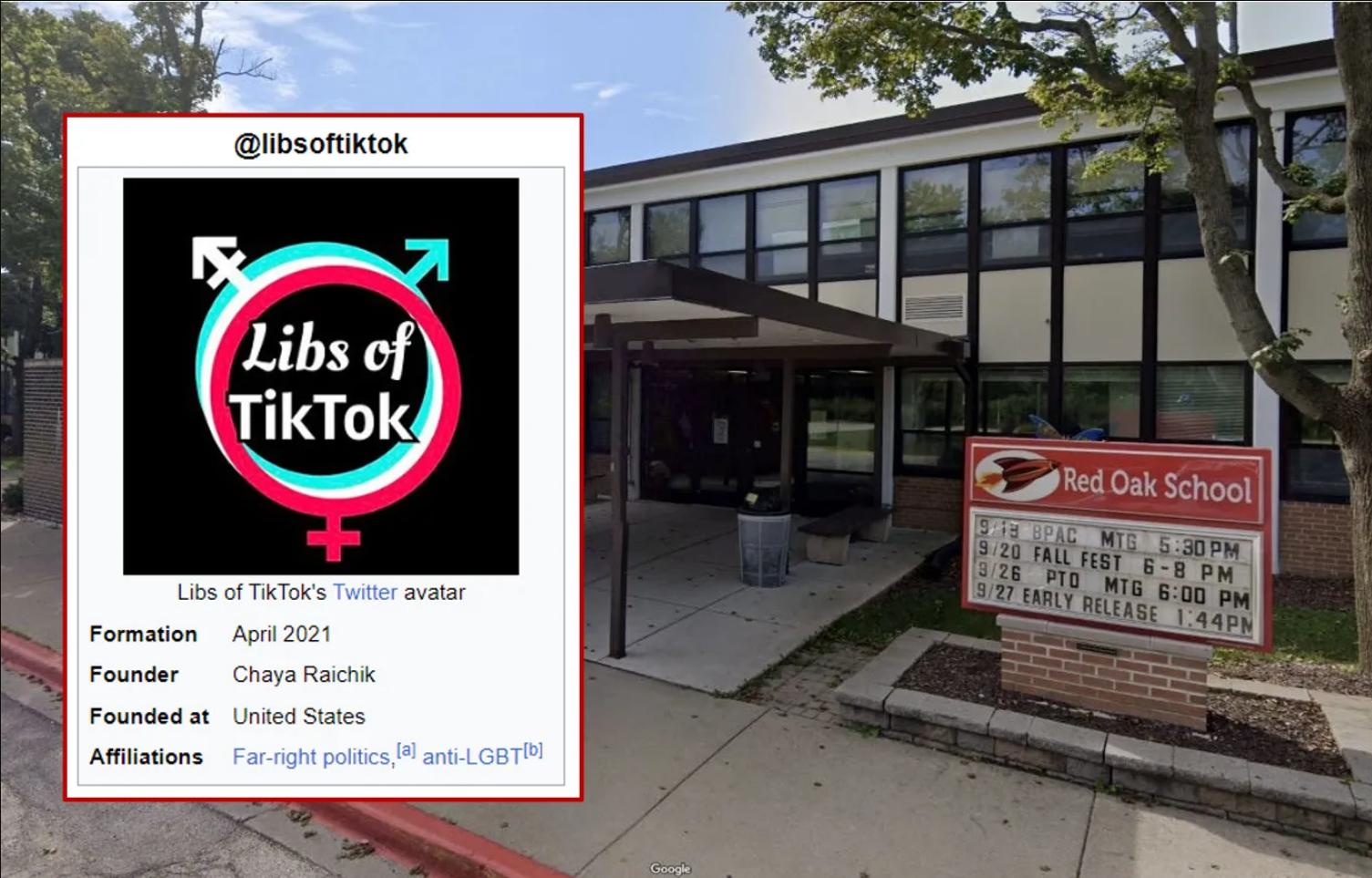 By Erin Reed | WASHINGTON – A Highland Park, Illinois, elementary school evacuated its premises and relocated its young students for two consecutive days following bomb threats. This alarming incident came on the heels of the controversial anti-LGBTQ+ account, Libs of TikTok, overseen by Chaya Raichik, showcasing an image of a classroom in the school adorned with a pride flag.
Notably, extremism researchers have previously associated the Libs of TikTok account with real-world violent threats potentially incited by posts to the account. As more schools and businesses face hostility simply for displaying a Pride flag, LGBTQ+ advocates and allies are left questioning why online social media platforms continue to tolerate such virulent hate content.
The Libs of TikTok account is run by Chaya Raichik, who maintained anonymity until December of 2022. In an interview with Tucker Carlson, which she deemed a "face reveal," she revealed that Governor DeSantis offered her to stay in the Governor's Mansion guesthouse in order to "provide her safety." Her account has regularly posted the names of hospitals, schools, and businesses that have LGBTQ+ inclusive initiatives, pride flags, or show support for LGBTQ+ students in any other number of ways.
Such a post was made on September 15 by the account of the interior of a classroom at a Highland Park elementary school which featured a pride flag and general rainbow theme. Her post asked, "Why would an elementary school have a massive progress pride flag hanging above students heads all day?" to which her respondents replied by calling the teacher a groomer and pedophile.
Here is a picture of the post, seen by 584,000 people on Twitter:
Within days, the school began to receive bomb threats, closing it down. Elementary students were evacuated to a nearby location. A message posted to the Highland Park, Illinois Facebook page noted that multiple schools delayed the start of their school days and that further updates would be provided to students. Notably, Highland Park is also the location of a recent mass shooting in 2022.
Five days after Libs of TikTok targeted an Illinois elementary school, students are being pulled out of class so police can investigate a bomb threat pic.twitter.com/zmZEtEFrDX

— Ari Drennen (@AriDrennen) September 21, 2023
Message posted to Highland Park Facebook Page, as retrieved by @aridrennen
Raichik has a long history of targeting a location and that location then being the recipient of violent threats. Shortly after her tweets against Boston Children's Hospital, the hospital began receiving a series of bomb threats, partially shutting it down at times.
In Kiel, Wisconsin, after the account posted tweets targeting a school district there, multiple replies called for violence against the district. The district was then paralyzed for over a month by bomb threats. Similar examples could be seen in Pittsburgh Children's Hospital, Doernbecher Children's Hospital, Phoenix Children's Hospital, and more.
All in all, the account has been linked to potentially inciting 66 separate threat events, most of which occurred within 5 days of her tweets as of December of 2022.
Anti-LGBTQ+ violent threats have become increasingly frequent in recent months. In California, a shop owner was killed for flying a Pride flag – the account followed and interacted with several anti-LGBTQ+ influencer accounts online.
In Texas, a church that hosted a drag event was firebombed after an anti-LGBTQ+ youtuber visited. In a report released in June, GLAAD had identified 350 anti-LGBTQ+ hate and extremism events across the United States.
Many organizations have called for social media platforms to do better at curtailing hate content. GLAAD's Social Media Safety Index this year, for instance, reported that all give major platforms were failing at restricting anti-LGBTQ+ hate content, with Twitter scoring the worst. The platform notably dropped protections for transgender people from its harassment policy earlier this year.
Without significant reforms, accounts such as Libs of TikTok are poised to persist in disseminating hate content, ultimately translating to tangible harassment and violence. In just the past week, this account has set its sights on several more schools and libraries for their support of transgender youth, pride displays, and other LGBTQ+-positive measures.
Ironically, these institutions will likely find themselves ramping up security measures to safeguard their students from accounts that purport to act "to protect kids" from LGBTQ+ people.
****************************************************************************
Erin Reed is a transgender woman (she/her pronouns) and researcher who tracks anti-LGBTQ+ legislation around the world and helps people become better advocates for their queer family, friends, colleagues, and community. Reed also is a social media consultant and public speaker.
Follow her on Twitter (Link)
Website here: https://www.erininthemorning.com/
******************************************************************************************
The preceding article was first published at Erin In The Morning and is republished with permission.