Miami LGBTQ venue reeling after Instagram posts by conservative activist
The club's Instagram was overrun with homophobic & transphobic comments including this one; "I hope y'all end up like Pulse."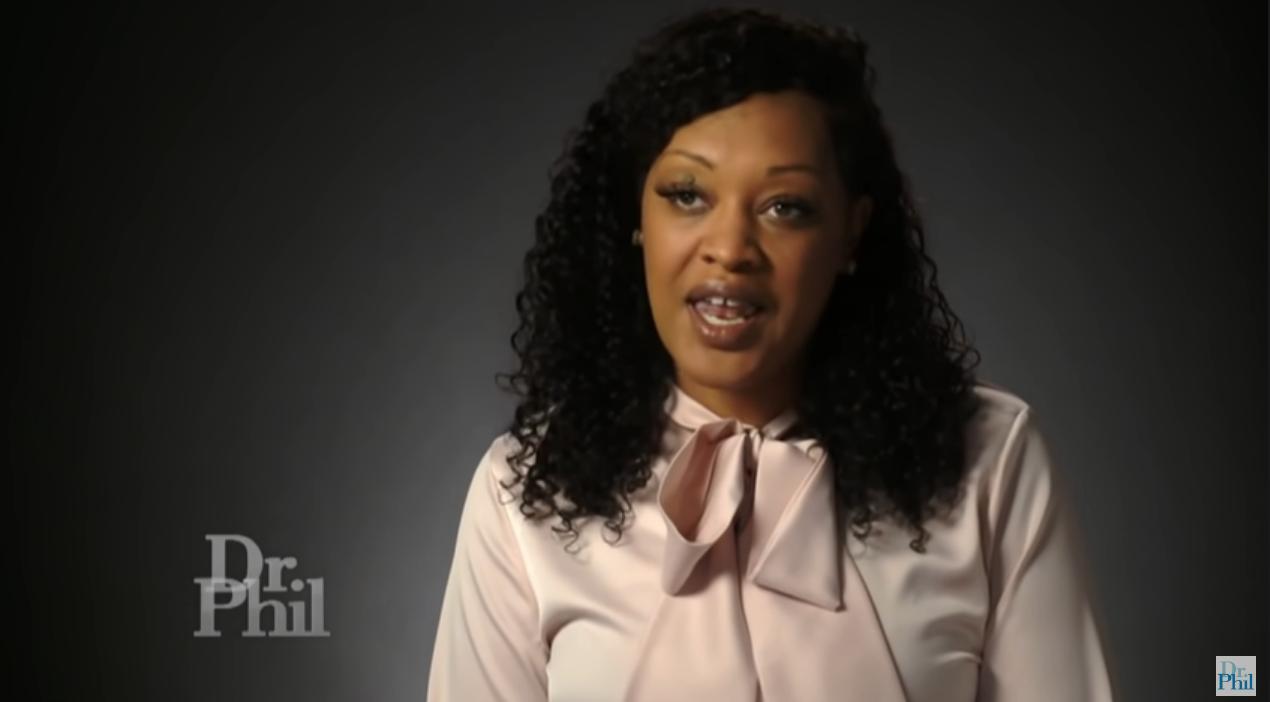 MIAMI BEACH, FL. – A conservative Republican supporter of Donald Trump from Georgia visited a South Beach LGBTQ nightclub venue last week and then took to Instagram and other social media posting a video expressing moral outrage over a drag performer's interaction with two young girls.
Thomas Donall, the owner of The Palace, told WPLG News 10, the local ABC-affiliate that the club's Instagram account was overrun with homophobic and transphobic abusive comments including one that read; "I hope y'all end up like Pulse-" a reference to the mass-shooting and murder of 49 people at another LGBTQ venue, the Pulse Nightclub in Orlando, Florida by a gunman on June 12, 2016.
Angela Stanton-King was seen on the video upbraiding an employee of The Palace, an iconic LGBTQ hot spot in Miami's trendy tourist destination of South Beach, where glamourous drag queens have been performing and interacting with tourists for decades. WPLG News 10 reported that Stanton-King witnessed one of the drag queens' many family-friendly interactions and she took it out of context.
"These people have children in a [expletive] drag show," Stanton-King said during the video she recorded at the Palace.
The video, which she shared with her nearly 300,000 followers on Instagram, was in line with her combative tone on social media. It shows her confronting a Palace employee: "I feel offended and disrespected by being a survivor of sexual abuse!"
The outrage stirred up by Stanton-King included QAnon conspiracy afficando and fellow Republican Trump supporter, Georgia Congresswoman Marjorie Taylor Greene. Last month on Twitter, Greene, using the QAnon hashtag SaveTheChildren tweeted "Someone should be arrested and charged!" This referencing a similar event at a drag club in Los Angeles.
Someone should be arrested and charged!#SaveTheChildren https://t.co/sFu1daV6DH

— Marjorie Taylor Greene 🇺🇸 (@mtgreenee) April 19, 2021
Stanton-King has a long history of vitriolic abuse directed at LGBTQ people, in particular her Trans-daughter. Earlier this month Stanton-King made an appearance on the syndicated television show Dr. Phil where she not only misgendered her daughter repeatedly but also attacked prominent Los Angeles based Trans activist Ashlee Marie Preston, who was asked to intercede and advise.
#blackTRANSlivesmatter: Today Angela Stanton King appeared on an episode of @DrPhil to try and repair her relationship with her trans daughter (with an appearance by our friend + amazing trans advocate @AshleeMPreston (a thread) pic.twitter.com/esMAxl77VU

— NBJC (@NBJContheMove) May 10, 2021
The National Black Justice Coalition, a civil rights organization dedicated to the empowerment of Black LGBTQ and same gender loving (SGL) people tweeted out advocating for her removal after the Dr. Phil appearance.
It is alarming that after being banned by Twitter for violent transphobia, some of which was even directed at her own child, @Instagram and @Facebook continue to let Stanton-King use their platform to spread hate and promote violence. #blackTRANSlivesmatter

— NBJC (@NBJContheMove) May 10, 2021
Stanton-King was banned from Twitter after threatening to physically assault Ashlee Marie Preston after the Dr. Phil appearance. Additionally, in a tweet last October, she baselessly claimed, "if you support LBGTQ+ Youth, you support Pedophilia."
Stanton-King ran a failed congressional campaign in Georgia last year in a race for the seat of former U.S. Congressman John Lewis, a civil rights icon who passed away prior to the election. Her Democratic challenger Nikema Williams beat her by a margin of more than 70 percent.
She is an adherent of the far-right QAnon conspiracy and was a supporter of former President Donald Trump. Stanton-King claims to be a criminal justice reform advocate.
On February 18, 2020, Stanton-King was given a full unconditional pardon from Trump after a 2004 conviction on federal conspiracy charges for her role in a car theft ring.
Transgender Awareness Week 2021 begins as community is under siege
This annual tradition leading up to the Transgender Day of Remembrance brings awareness to the continued struggle the Trans community faces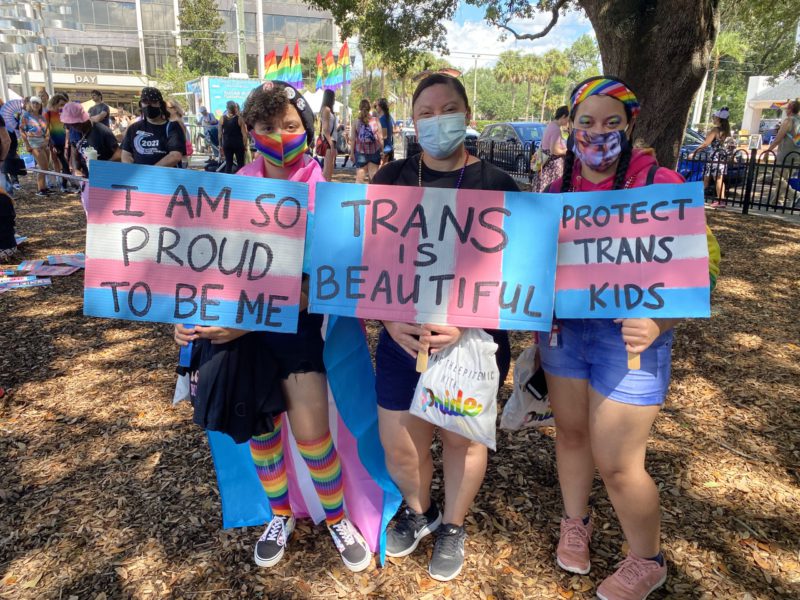 SAN DIEGO – The San Diego LGBT Center kicked off Transgender Awareness Week 2021 on Saturday November 13, by raising the Transgender Pride Flag over Hillcrest, San Diego's 'gayborhood.' Several community members, activists and representatives from the city and county's elected officials were in attendance.
This has become an annual tradition leading up to the Transgender Day of Remembrance on Nov. 20, which brings awareness to the continued struggle the transgender community faces and gives trans folks an opportunity to speak with their unique voices.
Last month hundreds of Out transgender people and allies from across Florida and from as far away as Southern California gathered in Orlando Saturday to rally and to march, demanding justice, equality and acceptance.
Chanting, "Trans Solidarity," and "Hey Hey, Ho, Ho, Transphobia Has Got To Go!" participants in the 3rd annual National Trans Visibility March stepped off for their first march to be held outside Washington, D.C. This was also the first in-person parade since last year's march was held mostly virtually, on account of the COVID-19 pandemic.
"There are so many of us who feel excluded from our cities and our communities," said Ariel Savage of Riverside, Calif.
Ebony Harper, the Executive Director of California TRANscends, a statewide initiative that promotes the health and wellness of transgender people throughout California with a focus on Black and Brown transgender communities spoke to the Blade Saturday afternoon addressing the needs of the Trans community;
"While our community has some visibility in media, we still live under threats of violence and having our rights stripped from us. That's our reality. This isn't a narrative; these are facts!
This year alone, over 102 anti-trans bills have been introduced in 7 states. 47 to prevent trans kids from playing sports and the majority attacking how trans folks receive healthcare.
"At least 45 transgender people were murdered this year, the majority Black and Latinx transgender women. I'm one of many Black trans women advocating for our community, but you as an ally can have a powerful impact; Spreading awareness, resisting "the status quo" for us, speaking-up, is harm prevention. That's humanizing our experience. We are divinely human, just as you are divinely human. That's what this week is about. It's about our humanity.
I'll be speaking at several Trans Day of Remembrance events here in Northern California and I will talk about how you, the ally, have contributed to what we have now, but we're just getting started. Find you a Transgender Week of Awareness event this week and show our community that we are in this together," Harper told the Blade.
With the news of the killing of Marquiisha Lawrence in Greenville, S.C. on November 4 the Human Rights Campaign has now officially recorded more violent deaths of transgender and gender non-conforming people than any year prior.
At least 45 transgender or gender non-conforming people have been killed this year; HRC Foundation uses "at least" because too often these stories go unreported or misreported. Previously, the highest number of fatal deaths of transgender or gender non-conforming people that HRC Foundation has tracked over a 12 month period was just last year in 2020, when at least 44 transgender or gender non-conforming people were killed.
"We are at a tragic and deeply upsetting moment: With the death of Marquiisha Lawrence, 2021 has become the deadliest year ever for transgender and gender non-conforming people. Each of these 45 names represents a whole person and a rich life torn from us by senseless violence, driven by bigotry and transphobia and stoked by people who hate and fear transgender people and the richness of their experience," Joni Madison, interim president of the Human Rights Campaign, said.
"Dehumanizing rhetoric has real-life consequences for the transgender community, particularly transgender women of color but especially Black transgender women. As we have seen an unprecedented number of bills introduced in state legislatures attacking transgender youth and trans adults, the moment we are in is clear. They have attacked transgender people's right to health care, right to exist in public, and right to live openly, with the ultimate goal of dehumanizing and erasing their lives and experiences," she added.
In Tampa, Florida, another Trans woman of colour was found murdered further raising the number of Trans women who were killed this year.
We are heartbroken to share news of the murder of Jenny, a 25-year old transgender woman, who was killed in Tampa Bay on November 2nd. Jenny is the 46th known trans or nonbinary person killed this year, making 2021 the deadliest year on record for trans Americans. #SayHerName pic.twitter.com/A3jbWgQDhY

— Equality Florida (@equalityfl) November 11, 2021
"Prominent Republicans are holding up the authoritarian Hungarian state as the model for the US to follow, in great part because Hungary has ended all government recognition of trans people, and criminalized LGBT media content. We are running out of time to prevent the effective end of the trans community in America."

Brynn Tannehill, Trans author, Los angeles blade columnist and activist.
"In the face of seemingly insurmountable barriers, including a record number of anti-transgender bills and fatal violence, the trans community remains resilient and vibrant. The strength displayed by transgender and nonbinary youth in response to these attacks has been remarkable and should serve as a call to action for us all," said Carrie Davis Chief Community Officer for The Trevor Project. "Every person has a role to play in creating a safer world for young trans people. The Trevor Project recently released a study that found transgender and nonbinary young people who feel accepted by the people in their lives are less likely to attempt suicide. This week, and every week, let us make clear that transgender and nonbinary youth deserve love, respect, and to live their lives without fear of discrimination and violence."
Relevant Research
New Study: Acceptance of Transgender and Nonbinary Youth from Adults and Peers Associated with Significantly Lower Rates of Attempting Suicide
Transgender and nonbinary youth who reported gender identity acceptance from at least one adult had 33% lower odds of reporting a past-year suicide attempt.
Transgender and nonbinary youth who reported gender identity acceptance from at least one peer had 34% lower odds of reporting a past-year suicide attempt.
According to The Trevor Project's 2021 National Survey on LGBTQ Youth Mental Health:
More than half (52%) of transgender and nonbinary youth seriously considered attempting suicide in the past year— and 1 in 5 attempted suicide.
78% of trans youth stated that their mental health was "poor" most of the time or always during COVID-19.
However, the data also illuminate protective factors:

Transgender and nonbinary youth attempt suicide less when respect is given to their pronouns, when they are allowed to officially change their legal documents, and when they have access to spaces that affirm their gender identity.

Transgender and nonbinary youth who reported having pronouns respected by all of the people they lived with attempted suicide at half the rate of those who did not have their pronouns respected by anyone with whom they lived.
Further, a peer-reviewed study found that transgender and nonbinary youth who report experiencing discrimination based on their gender identity had more than double the odds of attempting suicide in the past year compared to those who did not experience gender identity-based discrimination.
Research Brief: Diversity of Nonbinary Youth
One in four LGBTQ youth (26%) in our sample of nearly 35,000 identified as nonbinary. An additional 20% reported that they are not sure or are questioning if they are nonbinary.
While nonbinary identities have often been grouped under the umbrella term of "transgender," our data show that only 50% of youth who identified as nonbinary also identified as transgender.
The majority of nonbinary youth reported exclusively using pronouns outside of the gender binary, such as "they/them" (33%) or neopronouns (5%), such as "xe/xem."
When asked about ways other people can make them feel happy or euphoric about their gender, nonbinary youth overwhelmingly responded: having people in their life use the correct name and pronouns to refer to them. Nonbinary youth who reported that "no one" respected their pronouns had more than 2.5x the rate of attempting suicide compared to those who reported that "all or most of the people" they know respected their pronouns.
Research Report: All Black Lives Matter: Mental Health of Black LGBTQ Youth
One in three Black LGBTQ youth identified as transgender or nonbinary
44% of Black LGBTQ youth seriously considered suicide in the past 12 months, including 59% of Black transgender and nonbinary youth
25% of Black transgender and nonbinary youth reported that they had been physically threatened or harmed in their lifetime due to their gender identity
Black transgender and nonbinary youth reported twice the rate of police victimization (6%) compared to cisgender Black LGBQ youth (3%). Black LGBTQ youth who were involved with police victimization due to their LGBTQ identity reported rates of suicide attempts (32%) that were nearly double that of youth who were not (17%).