'Every girl deserves to shine,' a Dad's affirmation for his trans-daughter
I would like to imagine a world where kids can wear whatever they want irrespective of their anatomy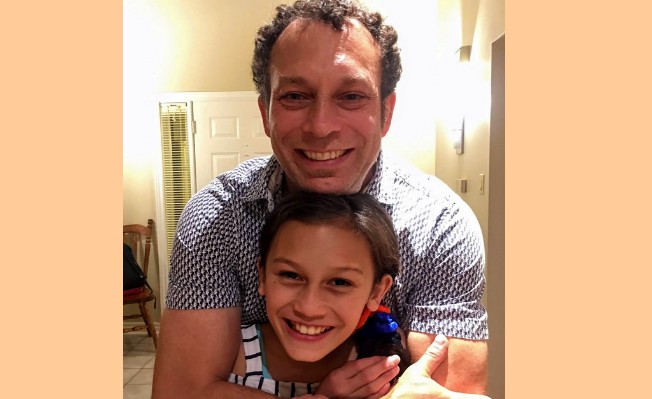 TORONTO – The bond between a father and his daughter through the eons of time oft times has lent itself to a simple phrase, 'Daddy's little girl.' As a father celebrates every milestone, from scrapped knees and the childhood joys of discovery in the world around her to walking her down the aisle and watching her get married- to greeting his first grandchild, that bond is unshakeable.
However, for the LGBTQ+ community, especially the Trans community more often than not the example of that kind of a bond is fleeting at best and fiction at worst. But then too not necessarily in a broad stroke way as exemplified by a Dad from Toronto, Ontario, Canada.
Meet Jamie Alexander, the proud father of a 12 year old trans girl who alongside his daughter Ruby has created a business that not only caters to other Trans kids like her, but embraces them in a unique and affirming way.
The Alexanders launched RUBIES, in part to a family trip to the Central American. Alexander became concerned over the issue of what should Ruby wear to the beach in a country that may not be ready for a girl like her. Then in a larger sense, what of the thousands of other Trans girls? From that sense of practicality an idea was born and an online enterprise was launched.
On the company's website it reads, "The question practically answered itself: form-fitting clothing for trans girls. Each pair of RUBIES bikini bottoms and underwear features a soft compression that provides worry-free comfort and helps keep everything in place. It's designed for the beach, the gym, the pool, or the dance lessons – without the slightest compromise in style."
Alexander wrote about their journey together in 2019 in an essay (below) condensed and edited for clarity;
Ruby's relationship with girls clothing and shoes as she navigated her gender identity may have started as early as three years old. I had exposed her to a music video of a silhouetted Beyoncé no-no-no-ing while expounding the virtues of being a single lady. Ruby would dance around in my wife Ange's black patent leather pumps busting out PG-13 moves.
A few months prior I had listened to a podcast on This American life or some such show about a father who discovers his boy was exhibiting gender fluid behaviour (a term I would not learn until later). He discussed his eventual acceptance starting with the purchase of a pink bike complete with silver streamers. When I heard this at the time I frankly was thanking the stars that Ruby was obsessed with fire trucks and cars. I figured dancing in mommy's shoes was something any little kid might want to do.
When she was five her princess obsession kicked off into high gear spurred on by Princess Fiona from the fractured fairytale Shrek. The release of Tangled solidified my role as prince in her hourly staging of Disney's take on Rapunzel. Ruby's head was always wrapped up in multiple bedsheets knotted together and dangled down a flight of stairs to aid her rescue. That performance ran every day for a solid year. After that Ruby would star in and direct plays with her friends. She defied gravity as Elphaba in Wicked and sung a heart wrenching rendition of I Dreamed a Dream from Les Mis, unknowingly singing the definitely not-so-appropriate-for-a-7-yr-old song about how her childhood was robbed by a man.
From early on Ruby would only wear tank tops and held disdain for shirts that would cover her shoulders. I traveled a lot for work at this time and it took me a while to realize that the souvenir t-shirts I would bring home would lay dormant in her drawers. One time I opened her room and she was hacking away at the sleeves of one of my latest gifts with a pair of scissors. From then on we would snip off those unnecessary bits of fabric to suit her style.
Ruby was accepted at an arts school that every spring selects thirty girls and thirty boys out of five hundred kids who sing, dance and act their way through a series of auditions that pay much more attention to passion than aptitude. Ruby had the former in spades and to our surprise was accepted to the school.
I had to call the principal and explain that they may for the first year have a gender imbalance at the school now that one of their prospective male students was going to start school as a girl. As if it was destiny that year in a bureaucratic error they had accepted thirty-one boys and twenty-nine girls. The principal was overjoyed that this bungle could be reversed. (As an aside, Principal Lucas was one of the most supportive and influential figures in Ruby's school life).
Ruby like most other tween girls her age has taken a liking to makeup and hair care (she had already started pilfering Ange's blush when she was six!). Unlike some more responsible parents, we are quite liberal in our parenting when it comes to makeup and have few rules except not to use Mommy's more expensive products! Despite the fact that her makeup is now flawless, since you know, eleven year old girls need to use concealer, there were at least a few days where Ruby unwittingly showed up at school in clown face.
With the whirlwind of activities at school and after school such as swimming, gymnastics and dance came the necessity to buy swimwear, leggings and leotards causing no end to anxiety about how Ruby can safely wear form fitting clothing. For a while it was board shorts for swimming and the beach and gymnastics in frumpy sweatpants.
After a while we both started to feel more comfortable among friends and family with her wearing clothing that any other kids of her age might wear, like two piece bikinis and tight leggings. On one occasion after a trip to the beach while camping I was told by friends who came along with their kids that Ruby is wink wink nudge nudge "quite confident".
This is all coming from very supportive peeps that, including myself are not accustomed to seeing the male form in women's clothing. Not too long ago my parents, also incredibly supportive people, contacted me to awkwardly ask if I knew what Ruby had been wearing at my sister's pool. I asked them what they were worried about because Ruby sure as hell didn't seem to be bothered. I jokingly thought that perhaps there were transphobic people hiding out in the trees near my sister's quite private swimming pool.
A few months ago, Ruby and I went on a sixteen day trip to Panama, every day of which we were experiencing new adventures together. There were many chances to go swimming and we decided together that for safety Ruby would continue wearing her board shorts.
I feel bad for being reluctant to let my daughter wear what she wanted from when she started begging me to dress as a princess for Halloween. Ultimately, we were and continue to be worried about her safety, and being a responsible parent is about making difficult decisions. Perhaps if Ange and I were steeped in the LGBTQ community it would come more natural, but this is all fairly new to us.
While we have gone to a number of pride marches over the years we have now transitioned from spectators to participants. The last two trans marches have had great turnouts and we all can bask in the open affirmation of Ruby's identity. Last June with an ever expanding number of marchers, spanning at least three city blocks, it was the first year when the streets were lined with allies showing their support after some unfortunate events at a march in a less accommodating city the week prior. This was a truly moving experience for the whole family and Ruby was glowing for days afterwards.
I would like to imagine a world where kids can wear whatever they want irrespective of their anatomy. I am certain in another generation this will be the case, at least in the progressive cities of North America. In the meantime we can find ways to help our kids express themselves safely.
The Blade spoke to Alexander Monday about the company and he expressed his determination to manufacture a clothing line that would lift up and ensure greater body positivity for transgender children. But he also expressed his and Ruby's determination to make a difference for the Trans kids that needed to be uplifted and have their gender identity validated.
Alexander pointed out that is an important and nuanced matter, especially clothing with the right coverage ensures more than just comfort and support—it can provide physical safety, too. Transgender youths are subject to bullying and violence at much higher rates than cisgender youths, a reality he and his wife Angela were acutely aware of. Their concern spurred a thorough online search for bottoms with better compression.
Alexander had done his research and found that even with the tens of thousands of Trans kids just in the United States and his native Canada, there were few options for clothing that would be gender affirming for those young people.
"All the products were for trans adults then sized down. There were no brands that spoke to trans kids, who are the same as other kids and just want something that resonates with them," he said.
In a July 2020 blog post at Shopify where RUBIES is based as a retailer, writer Roxanne Voidonicolas noted;
In October of 2019, Alexander left his role as Chief Technology Officer at a software company he'd founded to start a new business: RUBIES. His mission was to create form-fitting bikini bottoms for transgender girls and non-binary kids under the age of 14. More importantly, he wanted to build a brand that uplifted trans kids.
"There's a big political focus in the transgender community, which I'm grateful for. But, I didn't want to go that route with RUBIES," he said. "I wanted to focus on celebrating trans kids. Because that's what they are: they're just kids. And we should celebrate them the way we celebrate all other kids."
Though wholly new to apparel and fashion, Jamie was no stranger to entrepreneurship, having previously built three successful businesses. He poured himself into the inclusive fashion industry and joined the Fashion Zone at Ryerson, (In Toronto) which helps aspiring entrepreneurs start apparel businesses. The Fashion Zone provides budding entrepreneurs with access to equipment, workshops, and industry advisors and professionals.
It was there that he met a local garment engineer, Olena Vivcharyuk. Alexander's vision resonated with Olena, and she helped design and sew the first bikini bottom prototype for RUBIES.
With her help, Alexander produced 25 bikini bottom prototypes, and was ready to start testing them. He knew from his former roles that it was integral to get as much feedback as possible, as early as possible.
As a member of various groups on Facebook for parents with transgender children, Alexander knew how close-knit the community was and quickly realized parents would be open to their kids trying out the bottoms. In exchange for their time and feedback, RUBIES offered them free bikini bottoms by mail.
What Alexander didn't expect was just how much enthusiasm he'd encounter. "I was overwhelmed with the positive responses. But, the first set of bottoms were completely wrong by a full size. Every single prototype. It was a mess," he said, laughing. But that didn't deter him.
Ten iterations later, Alexander was ready to launch the Ruby Shaping Bikini Bottom product. Within two months, RUBIES had shipped over 250 pairs.
These days as summer approaches and people are finally able to escape the clutches of the coronavirus pandemic and travel to the beaches, pools, and lakes or just playing in their own backyards, Trans kids will be able to feel free to be themselves and have some much needed body positivity.
The Blade asked Ruby how she felt about being able to provide a gender affirming swim-wear line to young trans girls and others? She told the Blade she feels proud to be part of company that is changing people's lives Her message for young Trans people, "To be yourself. Only you get to decide who you want to be."
Finally, she says that she wants to let other trans and non binary kids know that there are so many others in the world just like them and that they are not alone.
For more information about the Alexander's company you can head here:
Website– http://rubyshines.com/
Instagram – https://www.instagram.com/rubiesdad/
Application for donated bottoms – https://rubyshines.com/pages/free-swimwear-for-families-in-need
GoFundMe Campaign – https://www.gofundme.com/f/nz7aec-help-me-send-form-fitting-swimwear-to-trans-girls
Ruby and Jamie Alexander's interview on CBC discussing the mission of RUBIES last year:
Even before COVID, LGBTQ+ youth faced a high risk of homelessness
'The pandemic only made things worse – A Trans woman shares her journey from homelessness to hope'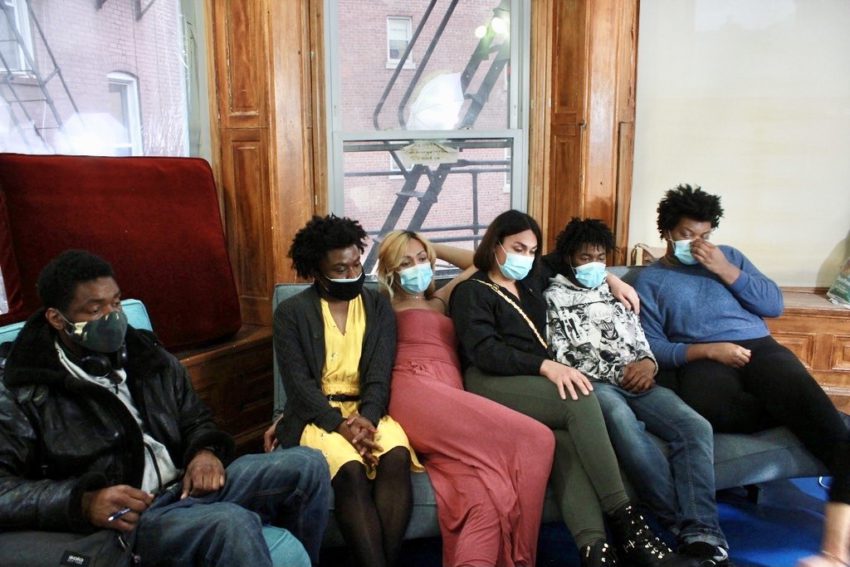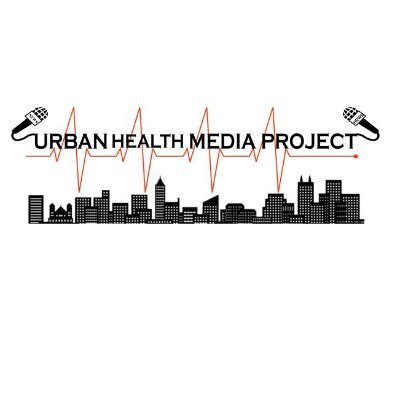 By Sarah Gandluri and Sydney Johnson | WASHINGTON – Squashed between friends on a plush couch at a shelter for homeless LGBTQ+ young people, Jada Doll talked about what happened after she began to express her identity as a transgender woman.
She moved in with her boyfriend when she was a senior in high school. But Doll – that's the name she chose – said her family refused to let her back into their Manassas, Va. home when the couple broke up. The reason, said Doll: She had begun to identify as a female. She wound up in the nearby woods that became her home for almost three years.
"When it was raining,'' the 22-year-old said in a recent interview, "I couldn't feel my toes."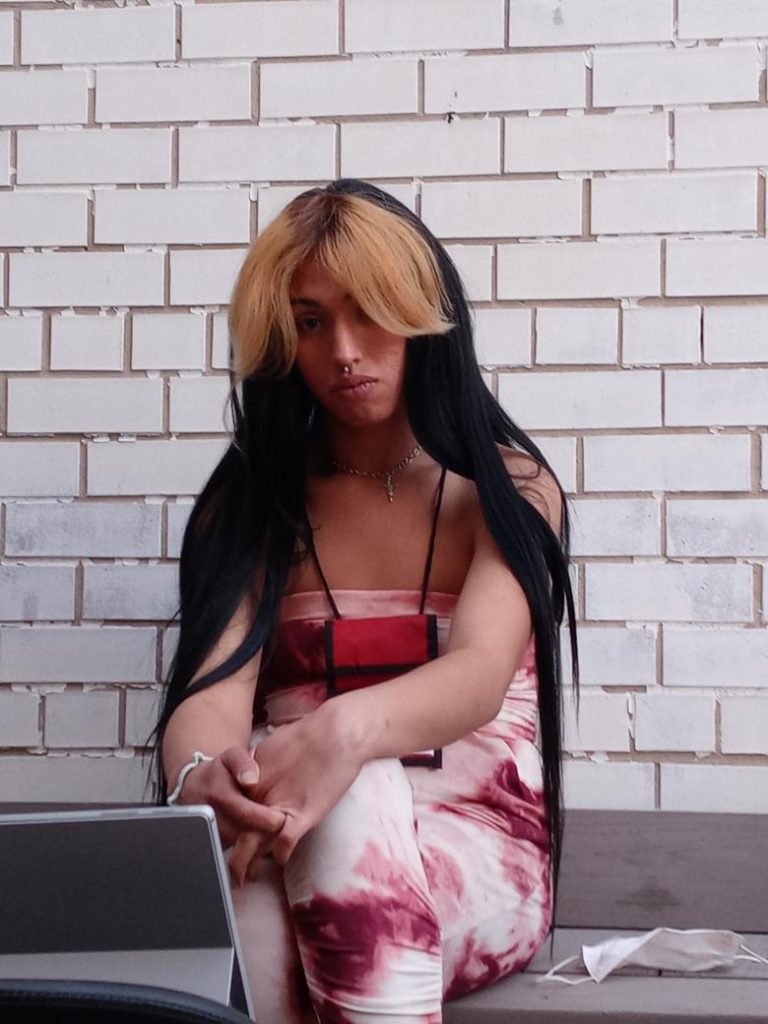 Before the pandemic, LGBTQ+ youth had a higher risk of homelessness and the health problems that come with it – from nagging toothaches to life-long trauma.
Then COVID-19 forced families to stay home together, exacerbating the domestic conflicts over gender and sexuality that have driven some young people into the street.
Casa Ruby, the shelter that Doll entered, reports a 60% increase in clients in the past year. The non-profit in the Dupont Circle neighborhood offers housing, preventative healthcare and social services to LGBTQ+ youth.
Many of the new homeless had no choice. Violence against LGBTQ+ youth often ''starts at home,'' said Keith Pollard, a case manager at Supporting and Mentoring Youth Advocates and Leaders (SMYAL), a Washington non-profit that shelters about three dozen homeless LGBTQ+ youth. About 95 percent of SMYAL residents were thrown out because of their sexuality or gender identity.
Doll said she felt her family ganged up against her when she started to identify as a trans female. That, Pollard said, is a familiar story: "It starts with not being able to explore gender, with 'Mom caught me with a skirt on' or 'Mom caught me with makeup on and put me out.'''
'They see you as a prostitute'
Being homeless can lead to a multitude of health and safety issues, but LGBTQ+ youth face unique, additional challenges.
Fear of violence looms over their heads, both on the street and in public shelters. Some shelters, Doll said, are "like jail. Other residents, she said, "can hurt us, and they don't care if they hurt us."
Sexual assault is an even larger worry. "They can also rape you in a shelter,'' said another resident of Casa Ruby who calls herself Raven Queen.
Such fears are founded, according to Tearra Walker, who has lived in shelters and now helps find housing for the homeless. Some older shelter residents are sexual predators, she said, and young LGBTQ+ people "can get caught up in someone's web."
The streets can be even worse. Doll said insults are hurled at LGBTQ+ youth — "They see you as a prostitute.'' In fact, said SMYAL's Pollard, many of these young people resort to ''survival sex'' to secure a place to sleep at night.
"Once you're out there on the street past four hours, you gonna be losing it,'' said Nicholas Boyd, a Casa Ruby resident. "You gotta find someone to talk to, someone to socialize with, because the feeling of aloneness is scary."
Physical health suffers as well. Pollard said that when young people come in off the street, they're often malnourished or underweight, because "they're just eating anything they can get their hands on.'' That, plus lack of sleep, can also lead to attention deficits, mood disorders or suppressed immunity to disease and infection. Many suffer from sexually transmitted diseases and infections, including HIV, he said.
For more than two years, Doll lived under a canopy of trees, protected from the elements only by flimsy tents. Hygiene and privacy were the first casualties; she recalled having to use a water bottle to shower "with everyone watching."
She ate "just about anything, like, raw stuff." She neglected to brush her teeth. She suffered insomnia and panic attacks that continued even in the safe haven of Casa Ruby.
Brian Klausner, medical director of community population health at WakeMed hospital in Raleigh, N.C., works with the chronically homeless through a partnership with a local federally-funded health care clinic. He said their average life expectancy is about 50 (compared to 79 years for all Americans). The homeless are more likely to have suffered childhood traumas — sexual abuse, incarcerated parents, drug use in the home — which increase the risk of health issues such as heart disease, cancer, stroke and suicide, said Klausner, a primary care physician. And homelessness itself exacts a cost.
The pandemic has upped that cost. As a result of COVID restrictions, Pollard said, his organization saw an increase in drug and alcohol use as well as physical and verbal altercations: "A lot of folks were doing things that were risky, (like) going outside without a mask, interacting with large groups of people, because they could not take the isolation.''
'A lot to handle'
Olivia Rodriguez-Nunez said that when her older sister threatened to attack her because she'd begun to identify as a trans woman, their mother flew from Bolivia to Washington to intervene – on the side of the older sister, to "kick me out.''
Rodriguez-Nunez's sister, Mariela Demerick, said in a phone interview that she blames Olivia – who she calls "Mark" – for being abusive and three months behind on rent. Their mother flew up "to come set order to this home," she said.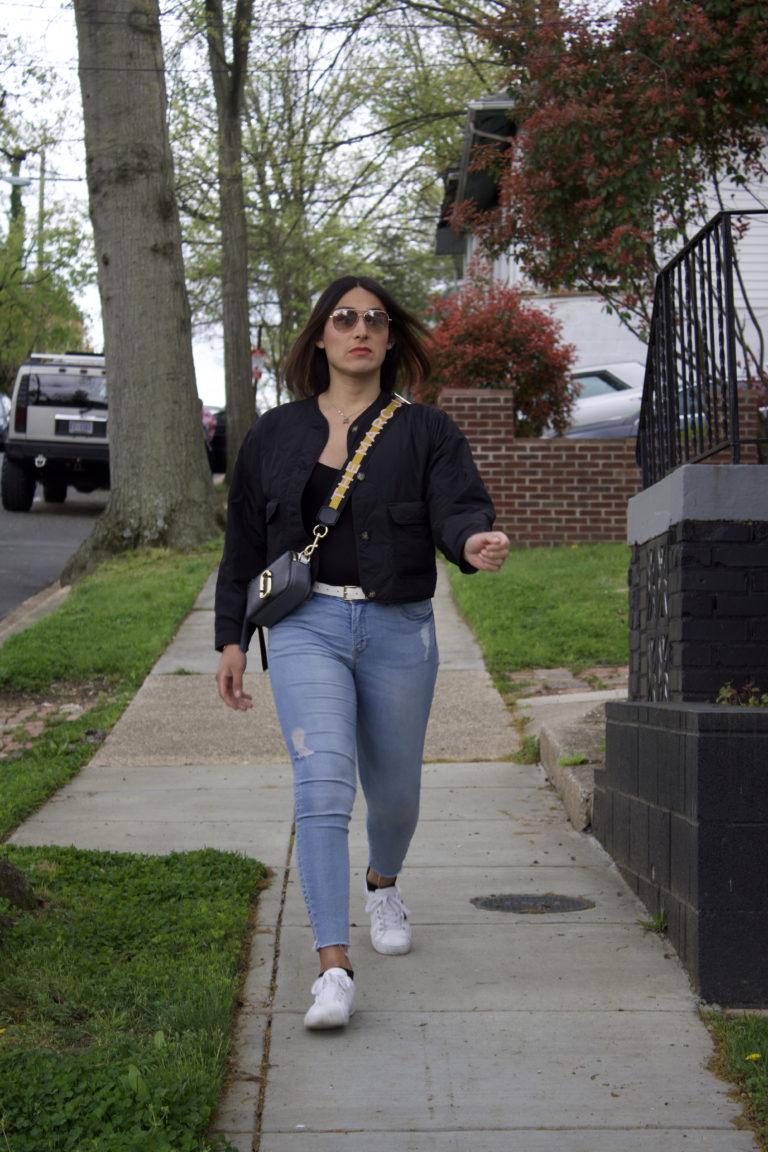 Demerick insisted that "it had nothing to do with his choice of sexuality," but declined to call Olivia by her preferred name and pronouns and blamed hormones for making her sibling erratic.
"I've chosen to remove Mark out of my life." she said.
Rodriguez-Nunez said she fled her family home in the Columbia Heights neighborhood because "having two people gang up on me, it was a lot to handle,'' But she felt safe at Casa Ruby, which aims to be more than a shelter, but also a home where queer, transgender and gender non-conforming people can escape fear of discrimination, harassment and violence. Above all, places like Casa Ruby and SMYAL try to offer the one thing their young clients often lack: consistency.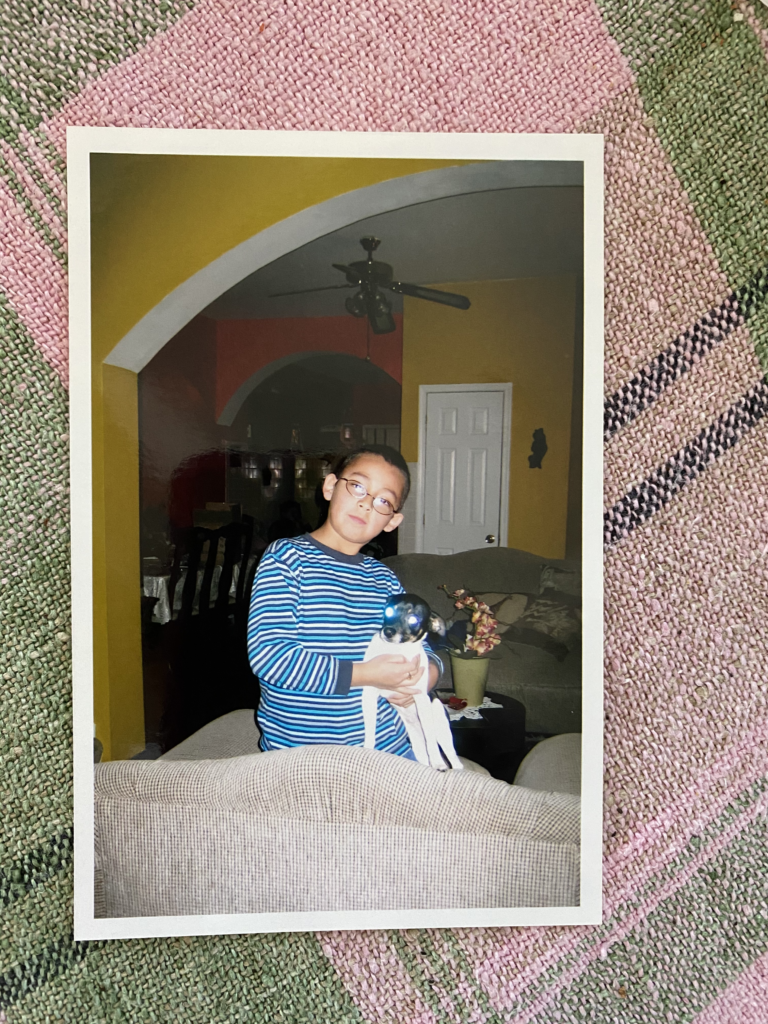 Doll is now living in a transitional apartment provided by SYMAL, while Rodriguez-Nunez was referred to a transitional group home run by the Wanda Alston Foundation.
"Our folks have had a lot of people give up on them,'' Pollard said. "Parents or guardians give up on them because they don't agree with their sexuality or gender identity and kick them out.'' Teachers,foster parents or group homes also give up on kids, sometimes, he said, "just because they're troubled.''
"Here at Casa Ruby, it is very welcoming,'' said Raven Queen. "Everyone can live their own life. They can be who they want."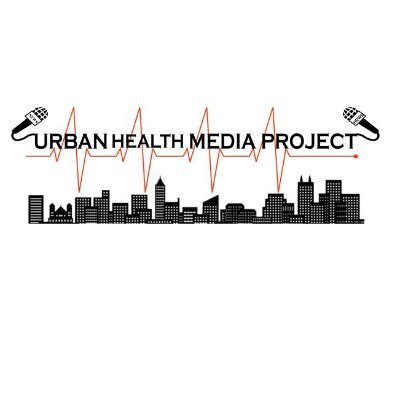 Sarah Gandluri and Sydney Johnson are high school students at Our Lady of Good Counsel High School and The Baltimore Polytechnic Institute in Baltimore. They were participants in Urban Health Media Project's workshop, "Home Sick: How Where We Live Impacts Health" in Spring of 2021. UHMP student reporters Anthony Green, Malaya Mason, Noah Pangaribuan and Diamond LaPrince contributed to this story.
The preceding story was previously published at The Washington Blade and is republished here by permission.
60 minutes airs story on Trans healthcare, raises concern for advocates
We were concerned that the groups that oppose transgender people might try to weaponize our story and use it against transgender people
NEW YORK – CBS News 60 minutes correspondent Lesley Stahl reported on the health care challenges facing the transgender community this week, although a portion of her reporting also covered those individuals who have detransitioned, a subject that has been politicized by anti-LGBTQ groups such as the Heritage Foundation, the Alliance Defending Freedom, and others opposed to Trans rights.
In a piece including the accompanying video report published by CBS News Sunday on 60 Minutes Overtime, Stahl related that she cannot remember another story she has worked on at 60 Minutes where comments and criticisms began surfacing from advocates before the piece aired.
"We were concerned that the groups that oppose transgender people might try to weaponize our story and use it against transgender people," she said. "Some of the activists who reached out to us told us they were worried about it too. Our story was really about health care. And we wanted to keep it focused on health care and not make it a political story."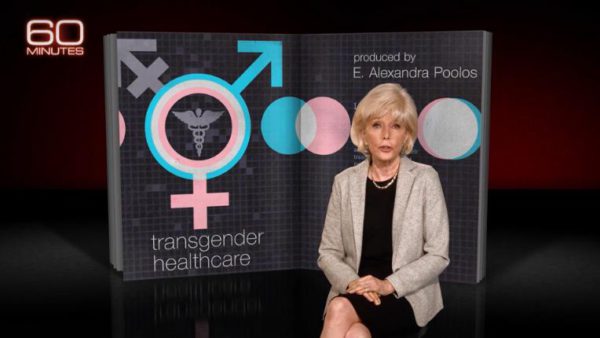 Alphonso David, the president of the Human Rights Campaign (HRC), told Stahl he was concerned that reporting on those who choose to detransition could be "taken out of context [and] could further victimize and marginalize" the transgender community.
"Bringing a story to light about detransitioning without talking about the vast majority of people who positively transition, would cause concern because it sends a message," David said. "We need to also elevate the positive stories of people who successfully transition."
Dr. Lee Savio Beers, a pediatrician, professor, and the president of the American Academy of Pediatrics Stahl it's vital to "help dispel the myths about what gender-affirming care is and isn't."
"I also think it's really important, no matter how we do it, and in whatever setting, to make sure that we send a message to transgender youth and gender-diverse youth and their families that they matter, that their experiences matter, that we care about them and we want them to get the best medical care, we want them to get the best education, we want them to get the best support from their families and their communities," Beers said during the interview." And I think that has to be our north star."
CBS 60 minutes broadcast segment via CBS News website here:
https://www.cbsnews.com/news/transgender-health-care-60-minutes-2021-05-23/
CBS News 60 Minutes Overtime with further discussion and context here:
https://www.cbsnews.com/news/60-minutes-transgender-health-care-issues-2021-05-23/
Miami LGBTQ venue reeling after Instagram posts by conservative activist
The club's Instagram was overrun with homophobic & transphobic comments including this one; "I hope y'all end up like Pulse."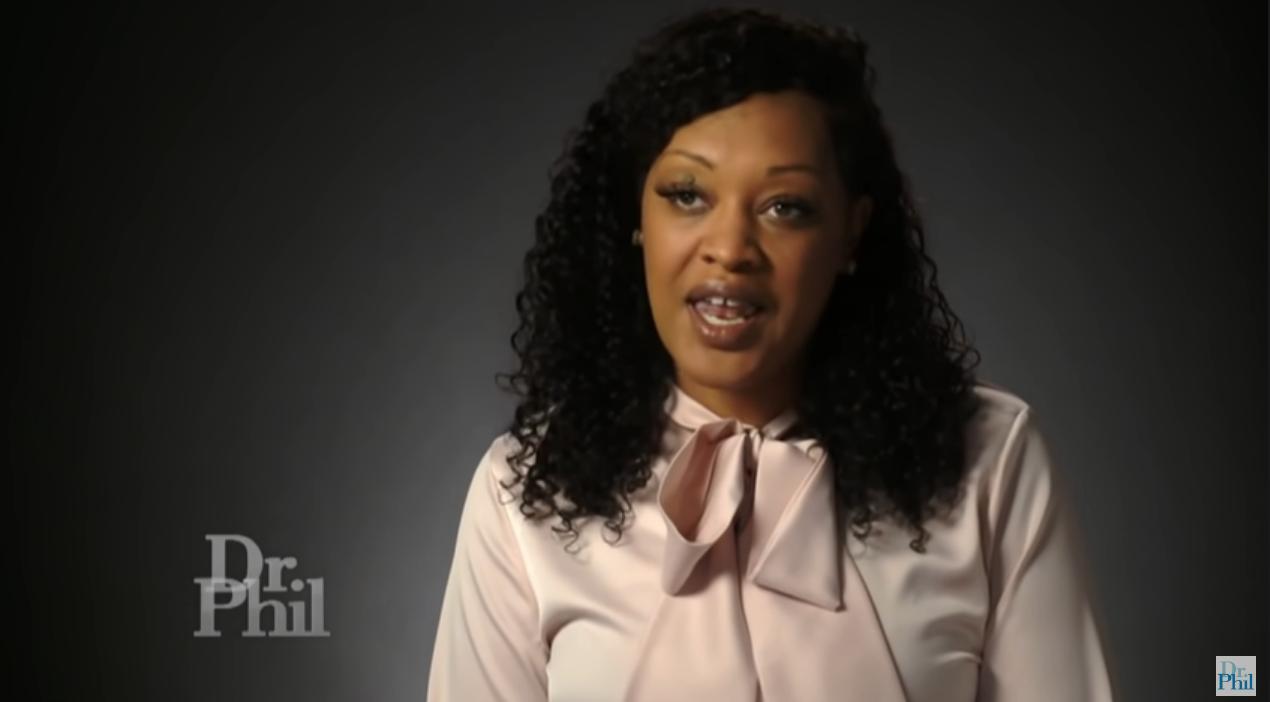 MIAMI BEACH, FL. – A conservative Republican supporter of Donald Trump from Georgia visited a South Beach LGBTQ nightclub venue last week and then took to Instagram and other social media posting a video expressing moral outrage over a drag performer's interaction with two young girls.
Thomas Donall, the owner of The Palace, told WPLG News 10, the local ABC-affiliate that the club's Instagram account was overrun with homophobic and transphobic abusive comments including one that read; "I hope y'all end up like Pulse-" a reference to the mass-shooting and murder of 49 people at another LGBTQ venue, the Pulse Nightclub in Orlando, Florida by a gunman on June 12, 2016.
Angela Stanton-King was seen on the video upbraiding an employee of The Palace, an iconic LGBTQ hot spot in Miami's trendy tourist destination of South Beach, where glamourous drag queens have been performing and interacting with tourists for decades. WPLG News 10 reported that Stanton-King witnessed one of the drag queens' many family-friendly interactions and she took it out of context.
"These people have children in a [expletive] drag show," Stanton-King said during the video she recorded at the Palace.
The video, which she shared with her nearly 300,000 followers on Instagram, was in line with her combative tone on social media. It shows her confronting a Palace employee: "I feel offended and disrespected by being a survivor of sexual abuse!"
The outrage stirred up by Stanton-King included QAnon conspiracy afficando and fellow Republican Trump supporter, Georgia Congresswoman Marjorie Taylor Greene. Last month on Twitter, Greene, using the QAnon hashtag SaveTheChildren tweeted "Someone should be arrested and charged!" This referencing a similar event at a drag club in Los Angeles.
Someone should be arrested and charged!#SaveTheChildren https://t.co/sFu1daV6DH

— Marjorie Taylor Greene 🇺🇸 (@mtgreenee) April 19, 2021
Stanton-King has a long history of vitriolic abuse directed at LGBTQ people, in particular her Trans-daughter. Earlier this month Stanton-King made an appearance on the syndicated television show Dr. Phil where she not only misgendered her daughter repeatedly but also attacked prominent Los Angeles based Trans activist Ashlee Marie Preston, who was asked to intercede and advise.
#blackTRANSlivesmatter: Today Angela Stanton King appeared on an episode of @DrPhil to try and repair her relationship with her trans daughter (with an appearance by our friend + amazing trans advocate @AshleeMPreston (a thread) pic.twitter.com/esMAxl77VU

— NBJC (@NBJContheMove) May 10, 2021
The National Black Justice Coalition, a civil rights organization dedicated to the empowerment of Black LGBTQ and same gender loving (SGL) people tweeted out advocating for her removal after the Dr. Phil appearance.
It is alarming that after being banned by Twitter for violent transphobia, some of which was even directed at her own child, @Instagram and @Facebook continue to let Stanton-King use their platform to spread hate and promote violence. #blackTRANSlivesmatter

— NBJC (@NBJContheMove) May 10, 2021
Stanton-King was banned from Twitter after threatening to physically assault Ashlee Marie Preston after the Dr. Phil appearance. Additionally, in a tweet last October, she baselessly claimed, "if you support LBGTQ+ Youth, you support Pedophilia."
Stanton-King ran a failed congressional campaign in Georgia last year in a race for the seat of former U.S. Congressman John Lewis, a civil rights icon who passed away prior to the election. Her Democratic challenger Nikema Williams beat her by a margin of more than 70 percent.
She is an adherent of the far-right QAnon conspiracy and was a supporter of former President Donald Trump. Stanton-King claims to be a criminal justice reform advocate.
On February 18, 2020, Stanton-King was given a full unconditional pardon from Trump after a 2004 conviction on federal conspiracy charges for her role in a car theft ring.