Federal Court rules the West Virginia Trans healthcare suit will proceed
No one should be denied coverage for health care simply because they are transgender.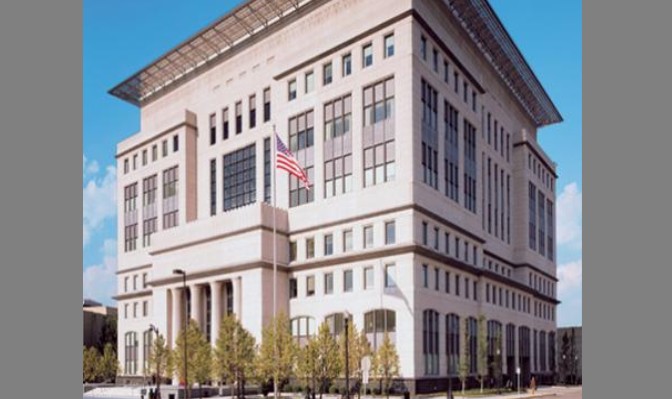 CHARLESTON, WVA. – A U.S. District Court judge denied the State of West Virginia's request to dismiss a lawsuit brought in November of last year by Lambda Legal, Nichols Kaster, and The Employment Law Center, challenging the state's ban on gender-confirming care in West Virginia's Medicaid and state employee health plans.
In his ruling, U.S. District Court Judge Robert C. Chambers wrote, ""Assuming that the Plaintiffs' allegations are true, as the Court must at the pleading stage, WVDHHR enacted a clear policy that excludes gender-confirming surgical care with no exceptions… This barrier constitutes a concrete, non-speculative injury. Given this injury, Fain has standing to sue, and his claims challenging the policy are ripe for review. To the extent that the Exclusion does not constitute an outright denial, the Court finds that a request for gender-confirming surgery would be futile. To hold otherwise would require an individual to request a benefit even when he or she knows that the defendant maintains a clear policy to deny that request."
Avatara Smith-Carrington, the lead lawyer in the case for Lambda Legal in an emailed statement said; "This decision is a great step forward for our plaintiffs. No one should be denied coverage for health care simply because they are transgender. We are very pleased that Judge Chambers found that Lambda Legal's challenge to the state's categorical denial of gender-confirming care to transgender Medicaid and PEIA participants deserves to be heard on the merits. The state's denial of health care inflicts severe harms on transgender West Virginians, and we are grateful our clients will get their day in court."
Fain v. Crouch is a class action litigation challenging blanket exclusions of coverage for gender-confirming care in West Virginia's state health plans. The blanket exclusions of coverage for care are stated expressly in the health plans offered to Medicaid participants and to state employees. West Virginia's state health plans serve approximately 564,000 Medicaid participants and15,000 state employees.
In the statement released Thursday, Lambda Legal also noted:
Christopher Fain studies nonprofit leadership at Marshall University and works at a clothing store in Huntington. He is enrolled in Medicaid, the nation's largest healthcare provider for low-income individuals, but the program has an explicit exclusion on coverage for gender-confirming care. The Medicaid plan's exclusion of coverage for health care has caused Mr. Fain economic hardship and humiliation.
Zachary Martell is married to Brian McNemar, who works as an accountant at a state hospital. Both Mr. Martell and Mr. McNemar rely on the state employee health plan for coverage. Mr. Martell—who receives coverage for care as Mr. McNemar's dependent — has been denied coverage both for his prescriptions and office visits with his healthcare provider because the state employee health plans explicitly exclude coverage of "treatments associated with gender dysphoria." As a result, Mr. Martell and Mr. McNemar have been forced to pay out-of-pocket for Mr. Martell's care and, at times, even delay or forego care altogether.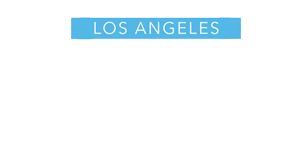 W.Va. gay man sues Spirit Halloween after manager harassment, f-slur
Spirit Halloween and Penn accused of violating the West Virginia Human Rights Act, which protects people from sex-based discrimination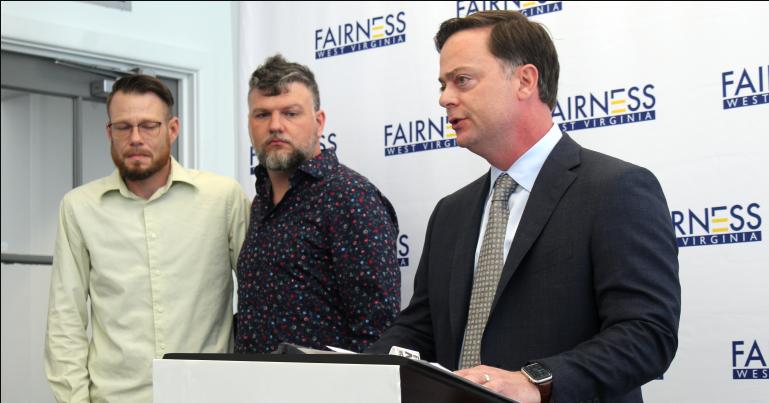 CHARLESTON, Wv. – A gay man in West Virginia's capital of Charleston was denied service, harassed and called a homophobic slur by the manager of a local Spirit Halloween in October of last year, a recently filed lawsuit alleges.
LGBTQ+ rights group Fairness West Virginia filed the complaint in a Kanawha County court in late March, suing both the seasonal Halloween chain and Thelmon Penn, a manager at the store, for discrimination. The lawsuit alleges Penn called Trevor Anderson, the plaintiff, a homophobic slur and chased him out of the store, threatening to fight him.
Anderson was visiting the Spirit Halloween on MacCorkle Ave. at approximately 8 p.m. late last October to return a costume he purchased, according to court documents. Penn was standing nearby when Anderson placed the items on the counter and told the cashier he would "handle this."
Penn asked Anderson why he wanted to make the return, the complaint said. Anderson told him the costume didn't fit.
"Maybe you shouldn't try to wear women's clothes," Penn said, according to the lawsuit.
Anderson asked for a manager, to which Penn responded that he was the manager, said court documents. Anderson told him his comments were out of line and asked for his contact information.
"I'll give you my name, but I'm not giving my number to a f**got," Penn allegedly said.
"Get out of my store," he added, according to court documents, threatening to "beat his ass" if he returned.
As Anderson left the store, Penn followed him out – all the way to his car, said the complaint. Penn removed his shirt and said he would "beat your f**got ass," attempting to physically assault Anderson. 
"Since that day, I've been looking over my shoulder," Anderson said in a Fairness West Virginia press release. "There have been times where I didn't even want to run errands or go out in public — to work, even — because the anxiety of leaving the safety of my house is too much to handle."
https://www.facebook.com/watch/?ref=external&v=651387872585627
Anderson is accusing both Spirit Halloween and Penn of violating the West Virginia Human Rights Act, which protects people from sex-based discrimination, and Charleston's local fairness law, which explicitly bans discrimination based on someone's sexual orientation or gender identity. Fairness West Virginia is arguing that the state's Human Rights Act applies to the case because the U.S. Supreme Court's ruling in Bostock v. Clayton County also protects LGBTQ+ people.
"Depending on how this case goes, we may ultimately see a ruling that explicitly adopts the Bostock ruling for [West Virginia's] law," Jake Jarvis, the communications director for the group, told the Blade. "That would be a huge win for LGBTQ people in our state."
Spirit Halloween did not immediately respond to the Blade's request for comment.
"Incidents like this don't just affect the victim. They also instill fear in members of the entire LGBTQ community," said Andrew Schneider, executive director of Fairness West Virginia. "The truth is, discrimination is a real problem in our state, and that's why it's so important that we have laws on the books to protect people like Trevor. We need our leaders at the Legislature and in Congress to take this seriously. No one should have to experience what Trevor did. No one should live in fear."
Ben Salango, who is the attorney handling the case, said Spirit Halloween's corporate headquarters "is well aware of this incident."
"However, to date, there has been no apology for the outrageous and discriminatory actions of its manager," he said. "Spirit Halloween left Mr. Anderson with no alternative but to file a lawsuit."
West Virginia Trans man wins broad nondiscrimination protections
LGBTQ people face a "patchwork of protections" against discrimination- The state is one of 29 with no law to ban discrimination in employment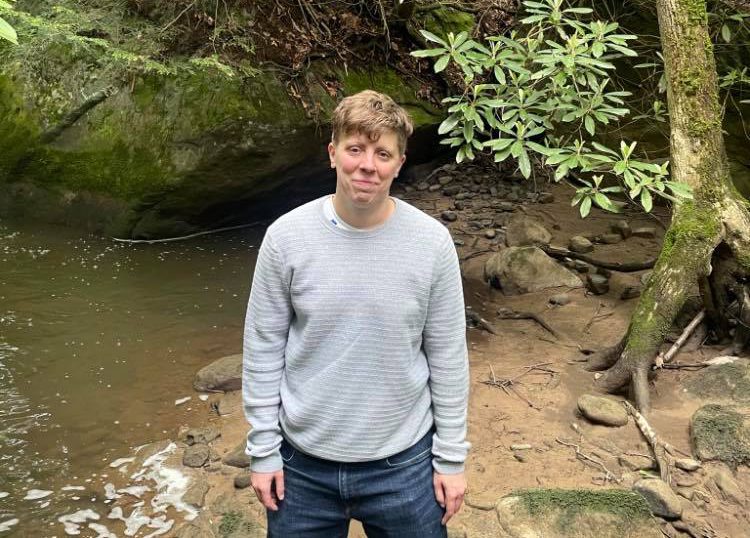 CHARLESTON, Wv. – A West Virginia Trans man won a three-year-long legal battle late last year, establishing legal precedent that protects LGBTQ+ people in the state from discrimination.
Robb Livingood, a Trans man, sued West Virginia's Fifth Judicial Circuit Public Defender's Office, alleging it denied the public defender a position he was qualified for because he was transitioning – publicly presenting as a masculine woman and privately experimenting with different pronouns. The job ended up going to someone with significantly less experience, the Mountain State Spotlight reported.
"I had spent a life building my resume and my qualifications, and I was bringing a lot to the table," Livingood told the outlet, adding: "To be turned away from a job on a basis other than my qualifications, that just struck me as a gross injustice."
In court filings, the Fifth Circuit Public Defender's Office argued that Livingood was underqualified for the position and stated Trans people "are not a protected class under West Virginia's Human Rights Act." It also denied that the office discriminates on any basis in its hiring decisions, according to the Spotlight.
However, a December 2021 ruling from a judge on West Virginia's Human Rights Commission disagreed with both claims, saying that the office did discriminate against Livingood.
The interpretation of the West Virginia civil rights laws gives LGBTQ+ people in the state protections against discrimination.
"It surprised me, in a good way," Livingood told the Spotlight.
The public defender's office appealed the decision but did so after the deadline, the outlet reported. The commission has yet to decide whether they'll consider the late appeal.
The ruling comes as West Virginia lawmakers have tried to pass a bipartisan proposal, called the Fairness Act, to update human rights law to include explicit protections for LGBTQ+ people in the state. Though the legislation has been endorsed across the state, including more than 100 diverse faith leaders, it has not made it out of the state legislature.
In 2020, the U.S. Supreme Court ruled that existing federal law prohibiting discrimination in employment based on an employee's sex also protects LGBTQ employees.
LGBTQ people face a "patchwork of protections" against discrimination, according to Fairness West Virginia. The state is one of 29 states with no state law to ban discrimination in employment. According to a Norman Analytics and Research poll, 81% of West Virginians believe non-discrimination laws in the state should be strengthened.
West Virginia's capital bans conversion therapy for LGBTQ kids
Conversion therapy is widely opposed by prominent professional medical associations including the American Medical Association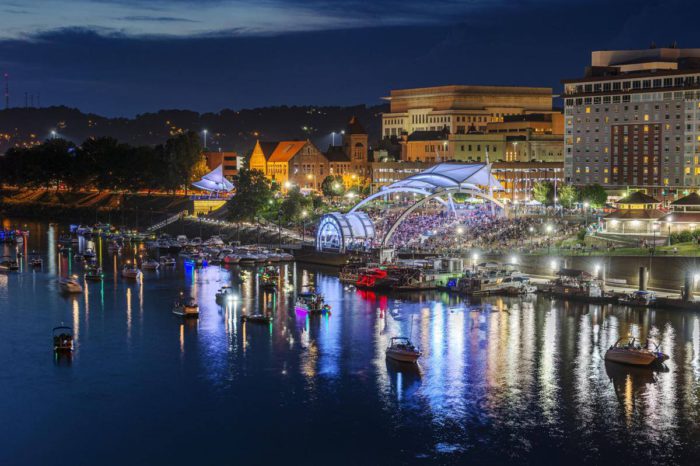 CHARLESTON, W.Va. – The City Council of West Virginia's capital city became the first municipality in the state to enact an ordinance banning the widely discredited practise of conversion therapy. In a 14-to-9 vote, the council passed the ordinance Monday to protect LGBTQ youth from the practise.
Conversion therapy is widely opposed by prominent professional medical associations including the American Medical Association, the American Psychological Association, and the American Academy of Pediatrics. The proposed ordinance carries a fine of up to $1,000 for violations.
"All of Charleston's children deserve love and respect for who they are, and no one should be in the business of trying to shame or humiliate teenagers out of being LGBTQ," said Andrew Schneider, executive director of Fairness West Virginia. "Our city's medical and faith communities came out strongly in support of this bill to ban the dangerous and discredited practice of conversion therapy, and I congratulate members of city council for bravely approving it."
"The Trevor Project is thrilled to see historic action being taken in West Virginia to protect LGBTQ youth from the dangers of conversion therapy. This discredited practice is not therapy at all — it's been debunked by every major medical organization and shown to increase suicide risk," said Troy Stevenson, Senior Advocacy Campaign Manager for The Trevor Project. "We are hopeful that this victory will help catalyze the passage of state-wide protections in the Mountain State, ensuring that no young person in West Virginia is subjected to this fraud at the hands of mental health providers."
A total of 20 states, as well as the District of Columbia, the Commonwealth of Puerto Rico, and 94 municipalities (mostly located in Florida, Ohio, Pennsylvania, Wisconsin, Michigan, and Minnesota), have banned the practice of conversion therapy on minor clients. Minnesota and Michigan's Governors earlier this year signed executive orders that prohibit state funds being expended on the practise.
Research Findings:
According to The Trevor Project's 2021 National Survey on LGBTQ Youth Mental Health, 13% of LGBTQ youth reported being subjected to conversion therapy, with 83% reporting it occurred when they were under age 18. LGBTQ youth who were subjected to conversion therapy reported more than twice the rate of attempting suicide in the past year compared to those who were not.
According to a peer-reviewed study by The Trevor Project published in the American Journal of Public Health, LGBTQ youth who underwent conversion therapy were more than twice as likely to report having attempted suicide and more than 2.5 times as likely to report multiple suicide attempts in the past year.