Colton Underwood, Greyson Chance+ more Amazon Live Pride Festival!
Greyson Chance and former Bachelor star, Colton Underwood, will be streaming live to discuss how they show their Pride, answer fan questions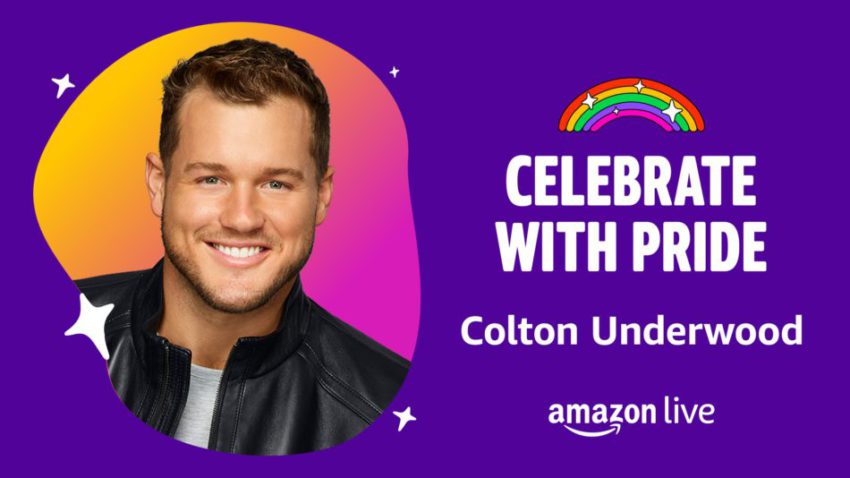 SEATTLE, WA. – Happy Pride Month! Amazon Live is hosting its first-ever Pride Festival this Thursday (6/10) and Friday (6/11) from 3-6pm ET. Your favorite celebrities and influencers, including recording artist, Greyson Chance and former Bachelor star, Colton Underwood, will be streaming live to discuss how they show their Pride, answer fan questions, and share their top Pride picks across fashion, beauty, books, movies, and TV.
Customers can watch HERE via desktop, mobile, or through the Amazon Live Shopping app on Fire TV. Customers can interact directly with the celebrities and influencers via live chat, and easily shop the products and brands discussed through a carousel that updates in real-time.
The scheduled events are as follows:
DAY ONE (6/10):
3PM ET: Greyson Chance will perform from his upcoming EP Trophies, releasing on June 25, and share his curated selection of Pride merch.
4PM ET: Jo Duree will stream a "get ready with me," inviting viewers to do their makeup alongside her as she shows top tips and tricks.
5PM ET: Pride House LA is throwing the ULTIMATE pride variety show! Featuring top products, you will be fully entertained with special guest performances and amazing talent!
DAY TWO (6/11):
3PM ET: Colton Underwood will discuss his life, answer viewer questions, and share the products that help him show off his pride.
4PM ET: Jake Warden will demo a Pride makeup look.
5PM ET: Olga Von Light will discuss her coming out story, and share some favorite Pride related merchandise and why the products are meaningful to her.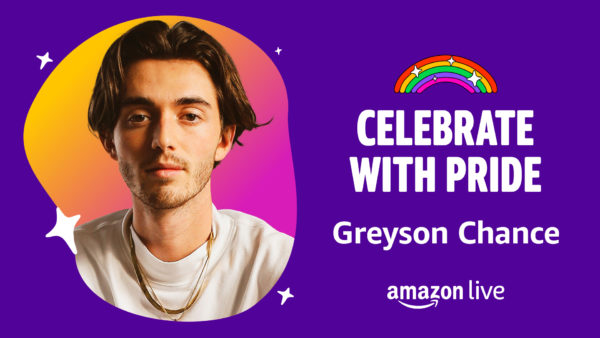 We'd love to have you join! Check out this blog post for more information about how Amazon is celebrating Pride Month.
Video: A straight & a gay guy react to "That's what I want" by Lil Nas X
StanChris is a 20-something vlogger from the Northeastern U.S. who chronicles his life as a young everyday average gay guy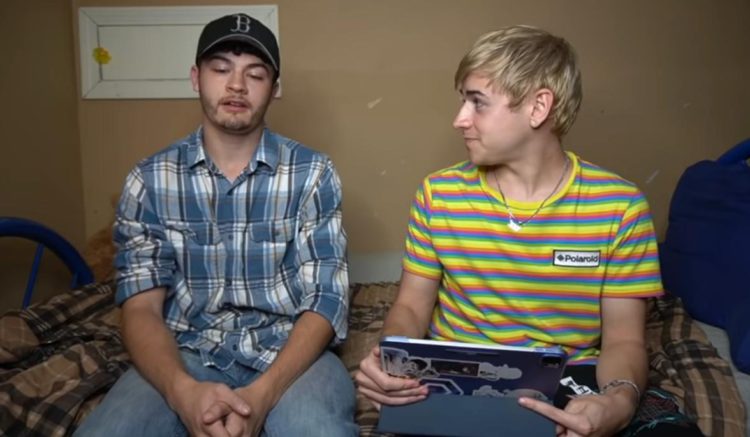 LOS ANGELES – The twenty-something StanChris, the Out YouTuber who has been building his audience on his channel by vlogging about the ordinary everyday experiences of his life as a young gay guy, is back with his straight friend and together they react to the brand new Lil Nas X's new music video THATS WHAT I WANT which was released on September 16, 2021.
WATCH:
Twitch goes after two originators of "hate raids" against LGBTQ+ streamers
'Hate raids' are organized attacks which bots flood chats streamers with racist, homophobic, sexist and other harassing content
SAN FRANCISCO – In attempt to shut down repeated malicious attacks on groups of its marginalized users known colloquially as 'Hate raids,' Amazon's Twitch video live streaming service has filed suit against two users for what the company says have targeted those marginalized streamers, specifically LGBTQ+ and people of color.
In court documents filed last Thursday, Sept. 9 in the U.S. District Court for the Northern District of California, the company listed two individuals as defendants by their usernames, Cruzzcontrol from the Netherlands and CreatineOverdose from Vienna, Austria.
In an email to Wired magazine a spokesperson for Twitch noted, "We hope this Complaint will shed light on the identity of the individuals behind these attacks and the tools that they exploit, dissuade them from taking similar behaviors to other services, and help put an end to these vile attacks against members of our community."
'Hate raids' are organized attacks on various Twitch channels in which bots flood chats streamers with racist, homophobic, sexist and other harassing content in violation of its terms of service. It's been a problem for months, but didn't come to widespread attention until this past month PC GAMER reported, when multiple targeted streamers planned a one-day boycott of the platform, using the #ADayOffTwitch hashtag.
Even though few big-name streamers took part, Twitch saw a significant decline in viewership on the day of the protest.
According to the court documents filed against the two users named in the suit, they created multiple Twitch accounts and thousands of bot accounts to create the hate raids. The lawsuit also stated that Cruzzcontrol and CreatineOverdose can "generate thousands of bots in minutes" for these hate raids, citing that Cruzzcontrol alone is behind about 3000 bots.
Buzzfeed highlighted one user who tweeted;
CW: Racism hateful conduct
I got hate raided and follow botted not even 5 minutes into my stream yesterday.
It's very overwhelming when you've never experienced it before and as black creators, we should not be subjected to experiencing this kind of behavior ✊ @Twitch pic.twitter.com/KqMJBgvxaz

— 𝚋𝚛𝚎𝚖𝚘𝚗𝚊 (@bremonaa) August 14, 2021
"These attacks obstruct the chat so significantly, victimized streamers are unable to engage with their community through chat for the duration of the attack, and some even choose to avoid streaming altogether until the attack ends," the lawsuit read.
In addition, the company alleges in its suit that these relentless 'Hate raids' creates an atmosphere where the discouraged users quit streaming altogether "eliminating an important source of revenue."
"Despite Twitch's best efforts, the hate raids continue," the lawsuit states. "On information and belief, Defendants created software code to conduct hate raids via automated means. And they continue to develop their software code to avoid Twitch's efforts at preventing Defendants' bots from accessing the Twitch Services."
PC GAMER reporter Andy Chalk noted; "The lawsuit seeks a legally-binding injunction that will prohibit the defendants from using Twitch, as well as various sorts of damages and legal fees. But it has some high hurdles to clear before it gets there, including determining the real identities of the defendants, who are currently known only as CruzzControl and CreatineOverdose. That in itself may not be a major issue—lawsuits are often filed against anonymous "Does" (Bungie and Ubisoft's joint suit against cheat-makers, for instance, names 50 of them)—but there may also be jurisdictional issues, as CruzzControl is believed to be a resident of the Netherlands, while CreatineOverdose is from Austria."
OnlyFans reverses its decision to ban sexually explicit content
LGBTQ performers part of backlash against restricting porn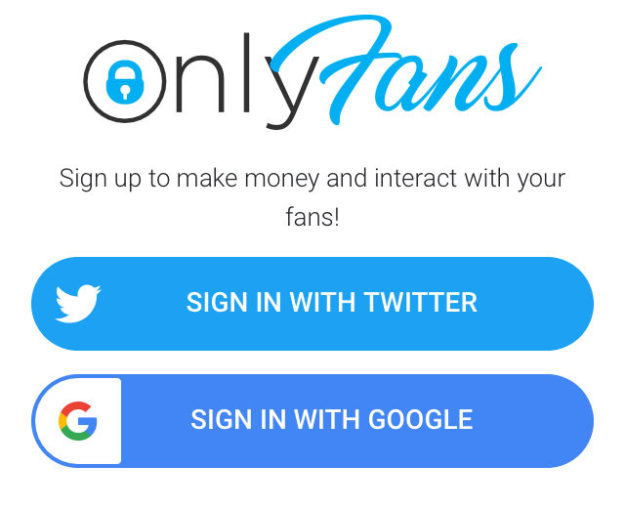 LONDON, UK – The London-based website known as OnlyFans, which has at least 130 million users and more than 2 million people who create and sell content on the site, including sexually explicit performances, announced on Wednesday that it has reversed a decision made less than two weeks earlier to ban sexually explicit content on its site beginning in October.
The reversal came after a groundswell of opposition to the proposed ban surfaced from its performers and customers, many of whom are members of the LGBTQ community who, like their straight counterparts, used the site to generate income over the past year and a half during the COVID pandemic.
OnlyFans stated at the time it announced on Aug. 19 its earlier plan to ban sexually explicit content that it did so in response to concerns raised by banks and credit card companies that in recent years have threatened to stop processing payments to adult websites.
"Thank you to everyone for making your voices heard," OnlyFans said in a statement released on Wednesday, Aug. 25.
"We have secured assurances necessary to support our diverse creator community and have suspended the planned October 1 policy change," the statement says. "OnlyFans stands for inclusion, and we will continue to provide a home for all creators."
When asked by CNN whether OnlyFans' use of the word "suspension" to halt its planned ban on sexually explicit content means that it could reinstate the ban at a later date if credit card companies continue to raise objections, OnlyFans replied by stating, "The proposed October 1, 2021, changes are no longer required due to banking partners' assurance that OnlyFans can support all genres of creators."
An official with the Free Speech Coalition, which serves as an adult industry trade association, told the Blade a policy by OnlyFans to ban sexually explicit content from its site would have an especially harsh impact on the most vulnerable groups, including LGBTQ people, that rely on the site and other similar sites to earn a living through sex work.
Mike Stabile, the Los Angeles-based Free Speech Coalition's director of public affairs, said sites like OnlyFans have enabled sex workers to generate a substantial income by performing from their homes rather than working on the streets, in providing content to "fans" or customers who pay them directly to view their performances.
"These platforms have enabled them not just to survive but build equity and thrive," Stabile said.
In an Aug. 19 statement, Free Speech Coalition said OnlyFans and other sites providing adult content have been targeted over the past two years by conservative religious groups and churches that the coalition says have falsely attempted to link adult websites to sex trafficking of children.
Stabile told the Blade that adult sites have longstanding safeguards in place that prevent sex traffickers from placing content on their sites. He said during the past two years in which the controversial federal law passed by Congress to hold adult sites liable for sex trafficking, known as SESTA-FOSTA, has been in effect, the law has rarely been used to prosecute sex traffickers and has yet to be used to shut down any of the sites used by consenting adults.
He noted that prior to the time SESTA-FOSTA took effect, prosecutors used existing statutes to shut down Backpage, an adult site widely used by sex workers to interact with customers on grounds that the site allegedly allowed sex traffickers to use the site.
Around that same time, Craigslist on its own removed all "personal" classified ads from its site, saying it could not risk being held liable for allegations of sex traffickers using its personal ads under the SESTA-FOSTA law, even though Craigslist prohibited its site from being used for sex trafficking or any nonconsensual practices.
While no credible evidence has emerged that adult sites are in any way allowing sex traffickers to use those sites, Free Speech Coalition has said conservative religious groups that oppose all sex work and want to ban all pornography on the Internet have begun to put pressure on banks and credit card companies to stop servicing the adult sites.
Stabile points out that studies have shown that far more sex traffickers have succeeded in slipping through safeguards to prevent them from posting on sites with Facebook and Twitter than with the adult sites. No online platforms can be 100 percent effective in preventing a few traffickers from getting on their sites, Stabile said, but the anti-trafficking groups hold the adult sites to a greater degree of blame than mainline sites like Facebook.
The adult sites have stated repeatedly they will cooperate with law enforcement officials to identity and help prosecute sex traffickers who target underage people.
"Banks and credit card companies are risk-averse institutions, easily scared by potential bad publicity," Free Speech Coalition says in its Aug. 19 statement. "Religious groups know this and have made no secret of targeting them in their quest to eliminate sex workers altogether," the statement says.
"In doing so, companies like Mastercard have become enablers of these anti-porn, anti-LGBTQ, misogynist groups," the statement continues. "Companies like Mastercard are now accomplices in the disenfranchisement of millions of sex workers, complicit in pushing workers away from independence into potentially more dangerous and exploitative conditions."
A Mastercard spokesperson told CNN earlier this week that it was not involved in OnlyFans' initial decision to ban or restrict sexually explicit content from its site.
"It's a decision they came to themselves," spokesperson Seth Eisen told CNN.
But Free Speech Coalition and other adult industry advocates point to a Mastercard policy announced in April that requires adult sites to put in place strict safeguards to prevent "illegal content" from being uploaded on their sites. Stabile noted that the new policy comes shortly after Mastercard and other credit card companies stopped servicing Pornhub, the largest of the adult sites after allegations surfaced that sex traffickers were using that site.
These developments have had a chilling effect on the adult sites and sex workers who rely on them to support themselves financially, adult industry advocates have said.
Cyndee Clay, executive director of the D.C. sex worker advocacy group HIPS, which provides support for local gay and trans sex workers, said the OnlyFans decision to ban sexually explicit content from its site, if left in place, would have an especially harmful impact on D.C. sex workers.
"The OnlyFans announcement comes as yet another devastating blow to sex workers' ability to work and care for themselves and their families in an industry already full of stress and hardship during the pandemic," Clay told the Blade before OnlyFans reversed its decision.
"Under the threat of SESTA/FOSTA and when platforms like Backpage went down, HIPS saw a 100 percent increase in street-based sex work, because folks turned back to the streets to survive when safer, more autonomous online options were taken away," Clay said. "We haven't outlawed all house cleaning services because of a few documented instances of forced domestic trafficking," she said.
Clay, like officials with the Free Speech Coalition, pointed out that OnlyFans, which launched its site in 2016, became a multimillion-dollar operation through the income it generated by sex workers and their online customers who used the site far more than any other "fans" or content creators.
When it announced its decision to ban or restrict sexually explicit content from its site, OnlyFans said the decision was based in part on concerns raised by banks and credit card companies as well as on its efforts to secure funding from investors who are reluctant to be associated with companies that provide sexually explicit material.
"In order to ensure long-term sustainability of the platform, we must evolve our content guidelines," OnlyFans said in a statement last week.
"Sites like OnlyFans provided a safer online option for many sex workers during the pandemic," said HIPS director Clay before OnlyFans reversed its earlier decision. "OnlyFans was a harm reduction alternative for sex workers who were trying to be safe by avoiding personal contact, working in clubs, or working the streets," she said. "It's immoral that we are now punishing sex workers for these efforts by taking away this platform."
Matt Lownik, an OnlyFans performer who lives in London, contacted the Blade to express his concern about the OnlyFans initial decision to ban sexually explicit content before the company reversed the policy change.
Lownik said he currently has 144,000 followers on OnlyFans, one of its rival sites called JustForFans, and on a Twitter account.
"There are performers all across the world who use OnlyFans, and a huge number across the U.S.," he said. "I've met several performers who live in or near D.C., but I would say the majority that I've met are from New York or Los Angeles," he told the Blade.
He said the fees that performers charge for their subscribers vary widely, but most charge approximately $10 to $15 per month, with many performers having dozens or hundreds of subscribers. He said OnlyFans takes a cut of 20 percent of its performers' earnings.