PBS SoCal's American Masters series, Ballerina Boys streaming with Pride
"The guys who are attracted to The Trockadero are all good dancers, but they're also comedians, class clowns"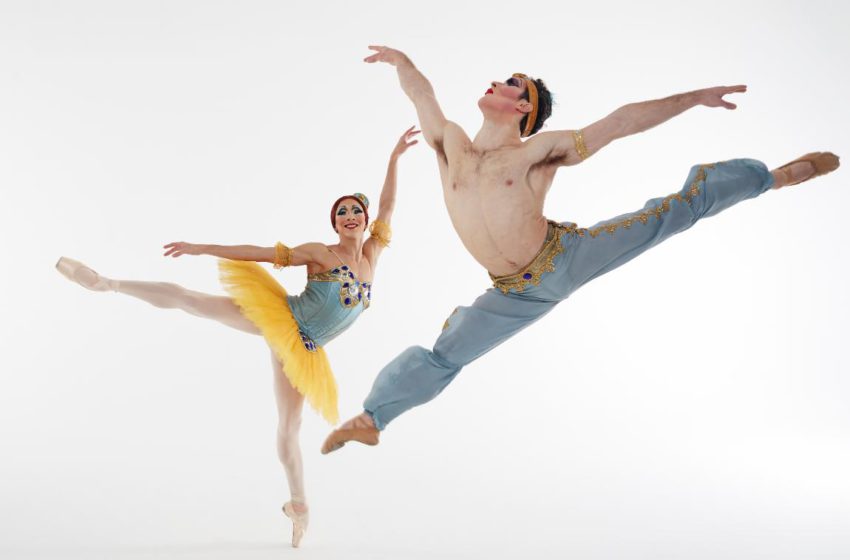 BURBANK – The all-male Les Ballets Trockadero de Monte Carlo is a nearly 50-year old dance institution known the world-round, and it is the focal point of Ballerina Boys, a new documentary featured on PBS SoCal's American Masters series streaming this month for Pride.
Les Ballets Trockadero is a truly unique drag ballet troupe that blends physical comedy and drag with classical ballet. The documentary is the latest from Emmy-winning documentarian Chana Gazit and her creative partner Martie Barylick. It's an exuberant look at the company, where male dancers perform in drag, en pointe. Ballet Boys showcases the company's revolutionary history and the heartfelt stories of its company members, culminating with their military-march performance at the Stonewall 50th anniversary concert at Central Park's SummerStage in New York City.
Les Ballets Trockadero, also known as The "Trocks", started as a downtown cult favorite in the grungy New York City drag scene. It's first performance was in 1974, at a 14th Street loft in Manhattan; it has now evolved into a critically acclaimed international sensation, largely thanks to the leadership and creative vision of artistic director Tory Dobrin.
Dobrin joined the company as a dancer in the late 70's, where he embarked on a 9-week tour of South America, playing in Brazil, Argentina and Chile. As he remembers it, "it was one of the best tours to this day, the audience could actually express their sense of resistance and rebellion by coming to see this comedic drag company."
Dobrin was hooked, and continued to dance with the company until the mid-90's, even after he had taken over as artistic director. By then, the company had been hit hard by the AIDs epidemic and was in need of new leadership and new direction. Dobrin brought that.
Under the new leadership, the company toured internationally even more. After being embraced by audiences and critics in the UK they expanded their European tour, also adding a yearly stop in Japan. By 2004 they were doing over 140 performances a year.
Their repertoire is extensive, titles include Swan Lake, The Sleeping Beauty and The Nutcracker – but each performance includes the "Trocks" special brand of comedy. "When we're creating a new ballet, we set it 100% straight," Dobrin explained, "we work out the technical aspects of the ballet."
Once the ground work is set, they find the humor organically – seeing what funny moments emerge during the rehearsal process. "The guys who are attracted to The Trockadero are all good dancers, but they're also comedians, class clowns" said Dobrin.
"Especially in the earlier days, a lot of the guys who wanted to be in the company hadn't been treated very well by their ballet schools or their ballet companies. Sometimes the dancers would come with a hardened shell, and it'd be really nice to see how people could find a sense of safety and security and allow themselves to express themselves in a way they wanted to," he added.
Check your local listings or visit: https://www.kcet.org/
Marvel Comics unveils trans mutant character for Pride issue
Queer fans of Marvel will have an additional reason to celebrate during Pride. The publishing empire will introduce a trans mutant character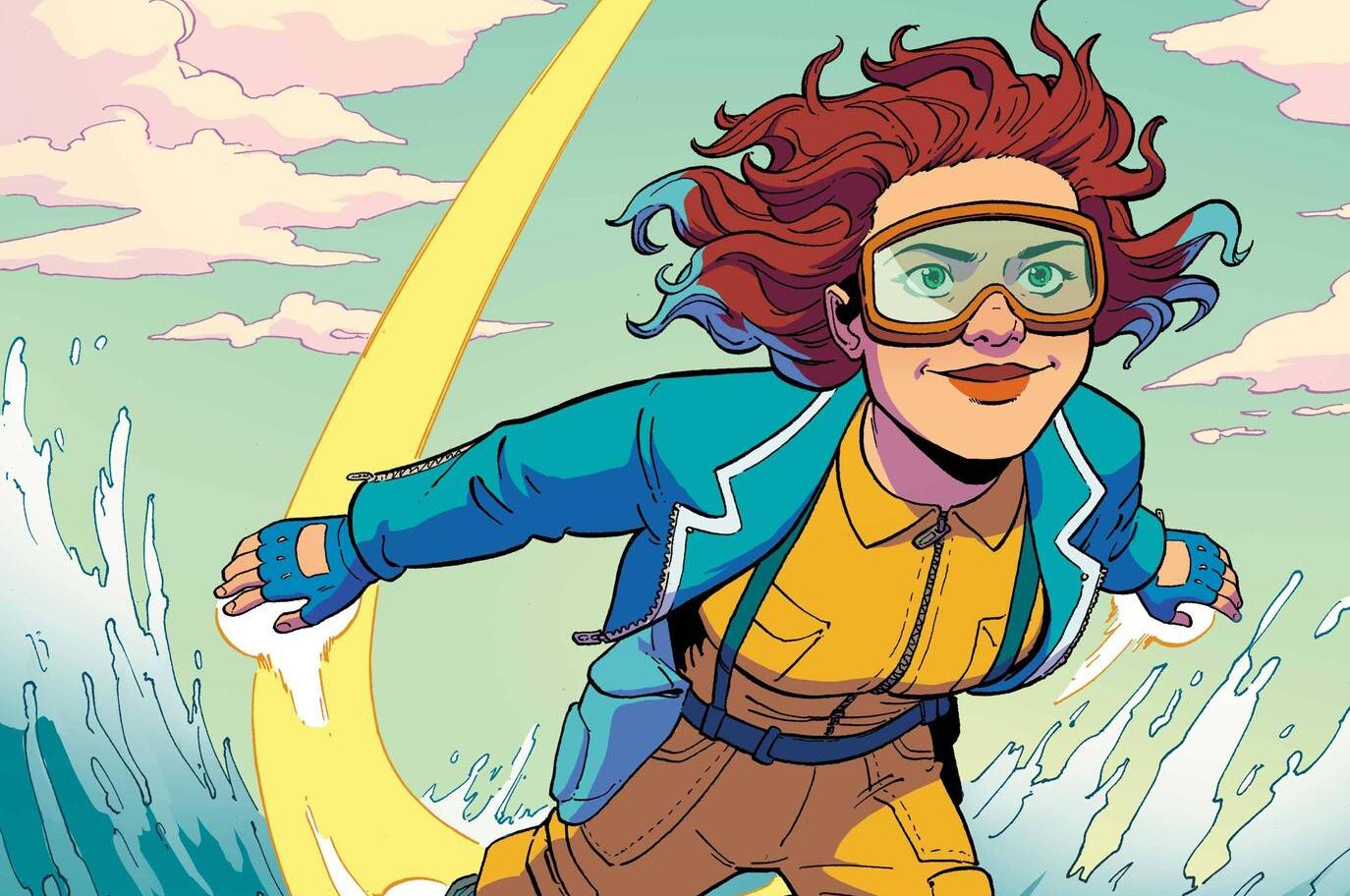 NEW YORK – Queer fans of Marvel Comics will have an additional reason to celebrate during Pride month. The publishing empire will introduce a trans mutant character (read into that as you will) named Shela Sexton, whose superhero incarnation is Escapade, in Marvel Voices: Pride #1, which will be available in June. 
The jumpsuit-clad Escapade will be able to instantly switch locations and trade physical or abstract attributes with other people, including their possessions, powers, and skills. Still, there are complications. She is able to maintain her powers for just a few hours and has to be within seven feet of her target. Plus, there's every opportunity for things to go wrong.
Don't worry that Sexton will be lonely. The character will also have a very close friend named Morgan Red, whose pronoun is apparently they. Red is also a fellow trans mutant, and the duo have a genetically engineered flying turtle Hibbert. Together, the three will embark on a mission that takes them from floating party barges to the mutant nation-state of Krakoa.
Writer Charlie Jane Anders, who co-created the new character with artists Ro Stein and Ted Brandt, gave an interview to Marvel, in which she describes Shela as someone she'd love to hang out with and "a total goofball" with "a super strong sense of justice" and "a profound loyalty to her friends."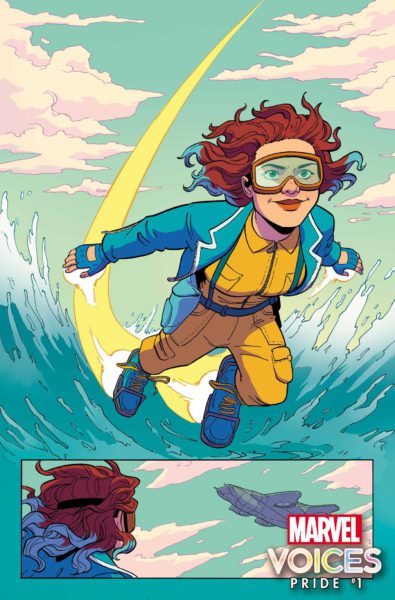 Anders also expressed the importance of Shela/Escapade's chosen family. "Plus, I wanted Shela to have a really strong relationship that she could be anchored to," she says. "I spent a lot of time thinking about Morgan, and how they and Shela had grown up together. I eventually arrived at the thing where Morgan was there for Shela when she was first transitioning, and the two of them kind of supported each other through their transitions when they were kids.
The writer expounded on reasons the LGBTQ+ community will likely relate to the character. "I think that Shela has experienced some rejection because of her transness, but she's also found an amazing community that supports her and lifts her up, and this has changed how she thinks about being a hero for sure," Anders shares. "She wants to be there for everybody who's been left behind, and she wants to help people feel like they can belong and be seen and loved. That was something I really hope everyone reading this comic, especially young trans people, take away from it."
Brandt notes that the arrival of Sexton/Escapade couldn't be better than Pride month in an age when basic civil rights are being stripped from Americans. "Now more than ever, we need a hero like Shela Sexton for people to look up to," he says. "It was a real honor and a privilege to be a part of her creation process!"
Vlogger StanChris; Who will be my online boyfriend? The Winner!
Twenty-something StanChris has been building his YouTube channel by vlogging about the ordinary everyday experiences of his life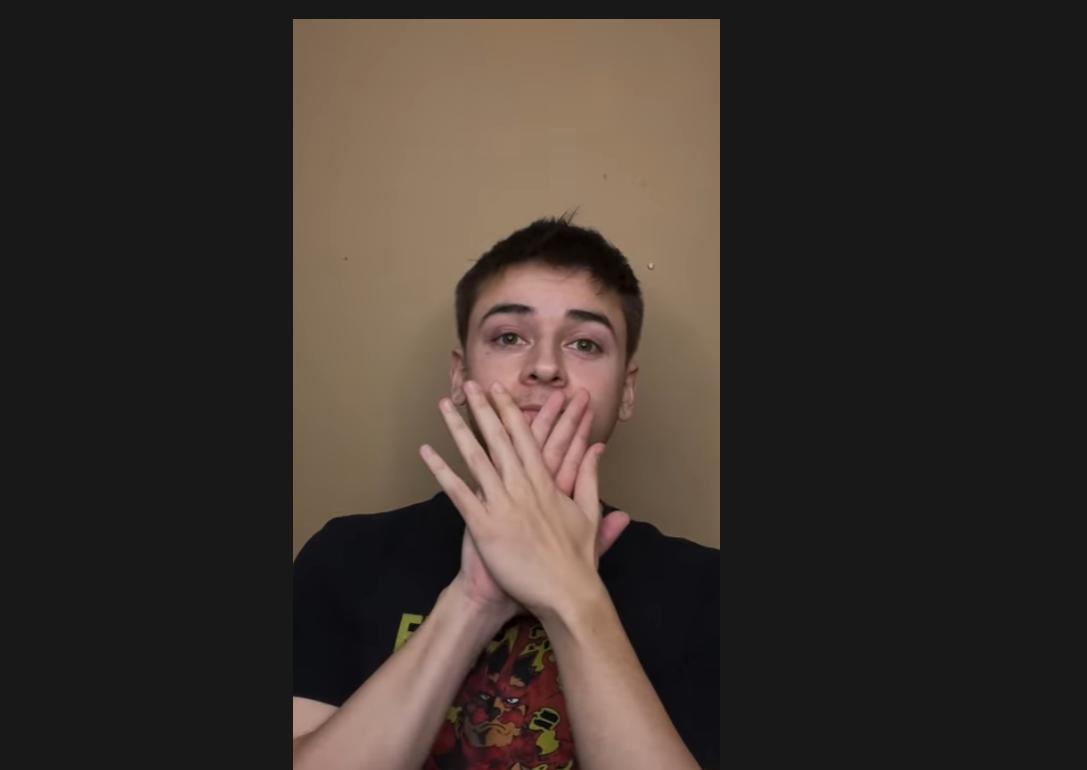 Vlogger StanChris; Who will be my online boyfriend? The Finale
Twenty-something StanChris has been building his YouTube channel by vlogging about the ordinary everyday experiences of his life