Immigrant rights groups demand ICE release transgender, HIV-positive detainees
Letter notes Roxsana Hernández case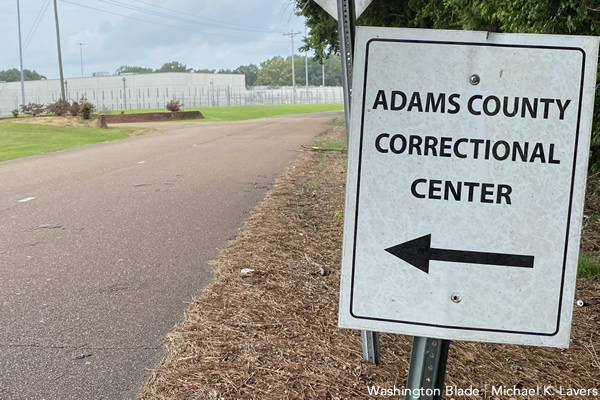 WASHINGTON — Eight immigrant advocacy groups this week demanded the release of all transgender and HIV-positive people who are in immigrant detention facilities.
Immigration Equality, the National Center for Lesbian Rights, the Transgender Law Center, the Santa Fe Dreamers Project, the Center for Victims of Torture, Familia: Trans Queer Liberation Movement, Mijente and the National Immigrant Justice Center made the request in a letter they sent to Homeland Security Secretary Alejandro Mayorkas and acting U.S. Immigration and Customs Enforcement Director Tae Johnson on June 16.
"As you know, transgender and HIV-positive people are severely suffering in U.S. immigration detention facilities," reads the letter. "Those who do not perish from mortally deficient medical negligence are regularly mistreated, isolated and sexually assaulted."
The letter notes DHS "for years" has "attempted to create conditions of confinement that are safe for these historically disenfranchised minorities."
"This has been a fool's errand," it says. "Under both Democrat and Republican leadership, DHS has wasted millions of taxpayer dollars attempting to overcome a simple and inevitable truth: It is not possible for the U.S. government to house transgender and HIV-positive asylum seekers safely. Every progressive policy, every well-meaning protocol and every specialized facility has utterly failed. This has to stop. It is in your exclusive power to put an end to this ongoing human rights atrocity."
"What makes this situation even more intolerable, is that the vast majority of the transgender and HIV-positive people suffering in immigration detention fled to the U.S. to escape persecution and torture," adds the letter. "To these asylum seekers, the U.S. is more than a symbol of liberty. It is one of the few places in the world where they may hope to build a safer future. And yet, by detaining trans and HIV-positive people in such inhumane and unsafe conditions, the U.S. government is subjecting them to some of the same kinds of mistreatment they sought to escape."
The groups in their letter demand ICE and U.S. Customs and Border Protection "to immediately release all transgender and HIV-positive people in their custody" and "review its system for identifying transgender and HIV-positive individuals, and work with stakeholders to ensure that it is effective and safe." The groups also seek the creation of a policy "that deems all transgender and HIV-positive individuals non-detainable."
The letter notes the case of Roxsana Hernández, a trans asylum seeker from Honduras with HIV who died in a New Mexico hospital on May 25, 2018, while she was in ICE custody.
Hernández's family in a lawsuit it has filed against the federal government and five private companies who were responsible for Hernández's care allege she did not have adequate access to medical care and other basic needs from the time she asked for asylum at the San Ysidro Port of Entry in San Diego on May 9, 2018, to her arrival at the Cibola County Correctional Center, a privately-run facility in Milan, N.M., a week later.
ICE in 2017 opened a unit for trans women at the Cibola County Correctional Center. It closed last year.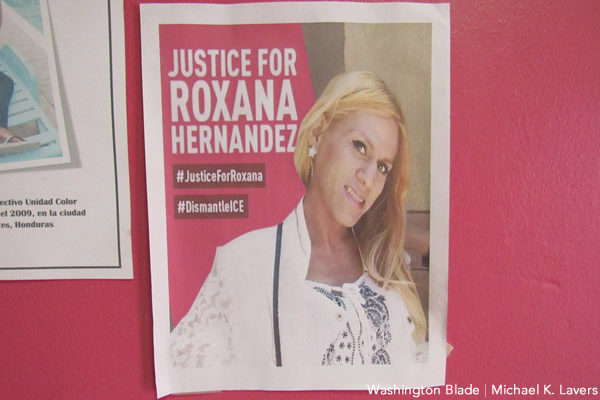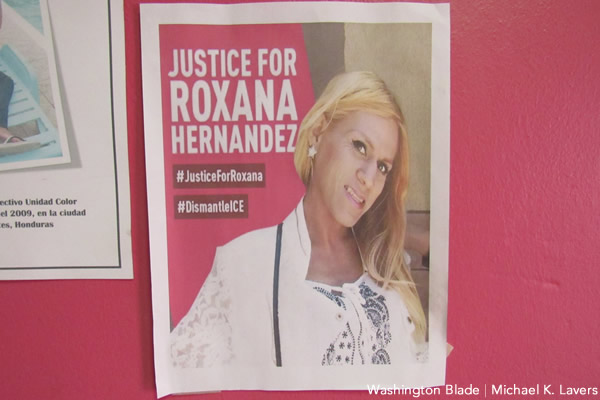 The letter also notes the case of Johana "Joa" Medina León, a trans woman with HIV from El Salvador who asked for asylum in the U.S. in 2019 after she suffered persecution in her home country because of her gender identity.
Medina was in ICE custody at the privately-run Otero County Processing Center in Chaparral, N.M., until her transfer to a hospital in nearby El Paso, Texas, on May 28, 2019. ICE on the same day released Medina from their custody.
"She became worse, worse, worse," Medina's mother, Patricia Medina de Barrientos, told the Los Angeles Blade in an exclusive interview in the Salvadoran capital of San Salvador that took place a few weeks after Medina's death. "She asked for help because she was a nurse, but they refused. She was denied help. There was no medical attention."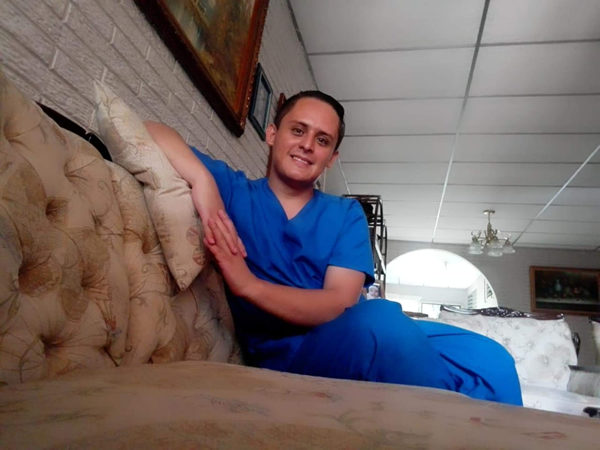 The letter also includes testimonials from dozens of other trans and/or HIV-positive people who say they suffered physical abuse and survived sexual assault while in ICE custody. They also allege they did not receive adequate health care — including access to hormones and antiretroviral drugs — while in detention.
"Throwing LGBTQ and HIV-positive asylum seekers into prison is cruel, expensive and dangerous. For transgender and HIV-positive people, it can even be deadly," said Immigration Equality Policy Director Bridget Crawford in a statement. "In response to years of consistently documented abuses against the community, the government has implemented ineffective half-measures that have utterly failed. That is why we have demanded that DHS release all transgender and HIV-positive people immediately. No one should ever be locked into prison because they fled persecution based on their sexual orientation, gender identity, or HIV status. Doing so during a pandemic is a human rights atrocity."
Immigration Equality is among the groups that have previously demanded ICE release all trans people who are in their custody. Advocacy organizations have also called for the release of people with HIV in ICE custody, especially during the COVID-19 pandemic.
DHS, which oversees ICE, has not responded to the Blade's request for comment on the June 16 letter.
Threats of violence and death shuts down Nebraska drag queen story hour
After discussions and consultations with Lincoln Police, the museum and the LGBTQ+ group citing safety concerns cancelled the event.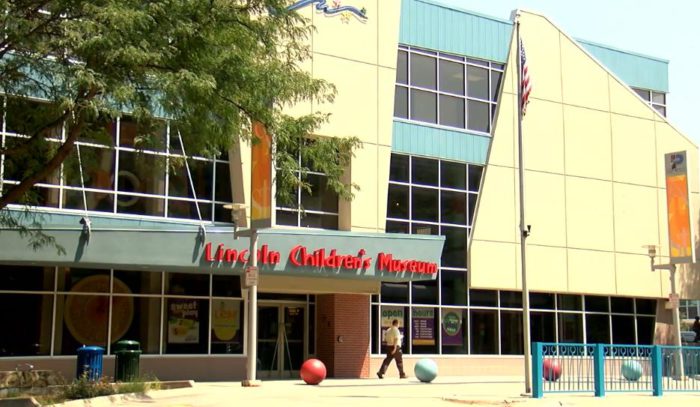 LINCOLN – A private LGBTQ+ event scheduled for after hours this past Saturday at the Lincoln Children's Museum in Nebraska's capital city was cancelled after the museum and the event's organizers received a torrent of abusive violent threats, including ones that were simply death threats.
Longtime local drag performer Waylon Werner-Bassen, who is the president of the board of directors of LGBTQ advocacy group OUTNebraska had organized the event alongside Drag Queen Story Hour Nebraska.
Bassen told the Lincoln Star-Journal in an interview last week on Tuesday that the scheduled RSVP only two-hour event, which was accessible through Eventbrite, had garnered a conformed attendee list of approximately 50 people.
Mandy Haase-Thomas, director of operations and engagement for the Lincoln Children's Museum in an email the Star-Journal confirmed the event was invitation-only private, not sponsored by the museum and to be held after museum's open-to-the-public hours.
According to Bassen, immediately after the event was announced the threats commenced, some of which included death threats. After discussions and consultations with officials from the Lincoln Police Department, the Lincoln Children's Museum and Bassen's group citing safety concerns cancelled the event.
Officer Luke Bonkiewicz, a spokesperson for the LPD said that the matter was under investigation and as such would not comment other than to acknowledge that the threats were found to be credible.
In an Instagram post the museum expressed its dismay over the event's cancellation.
Community reaction was swift and uniformly in support of OutNebraska and the drag queen story hour event with the city's Mayor weighing in along with a supervisor with the Lincoln Police Department.
.@OutNebraska please reschedule your event! There are plenty of us who would be more than happy to donate our time working off duty to keep everyone safe. https://t.co/Yu10g5sRd2

— Sergeant Sands (@LPDSgtSands) July 28, 2021
The ACLU of Nebraska along with other supporters which included state lawmakers Senator Adam Morfeld and Senator Tony Vargas also weighed in.
By now, you've likely seen the news that our friends at @OutNebraska had to cancel an event at the Lincoln Children's Museum because of threats of violence. Let's counteract this hate with love, support and work.

Here are 5 ideas to get started. ⬇️ pic.twitter.com/mYMPmS4byN

— ACLU of Nebraska (@ACLUofNE) July 27, 2021
OutNebraska and the museum have both stated that they will reschedule the event. In a Facebook post Out Nebraska noted: "We look forward to working with Lincoln Children's Museum to reschedule this as an entirely private event. It's so sad when hate threatens families with children. All parents want their children to be safe. Because we could not be certain that it would be safe we will cancel this weekend and reschedule for another time — this time without a public portion of the invitation. We will be in touch with the families who have already registered with more information about when we are rescheduling."
In related news the LPD not only recently celebrated LGBTQ Pride Month, but the designated person nominated at the end of June by the Mayor to be the department's new Chief, is SFPD Commander Teresa Ewins, the San Francisco California Police Department's highest-ranking LGBTQ member.
FBI joins investigation into murder of LGBTQ Atlantan
Atlanta Police continue to search for the suspect in the deadly stabbing of a woman asking that anyone with information to please come forward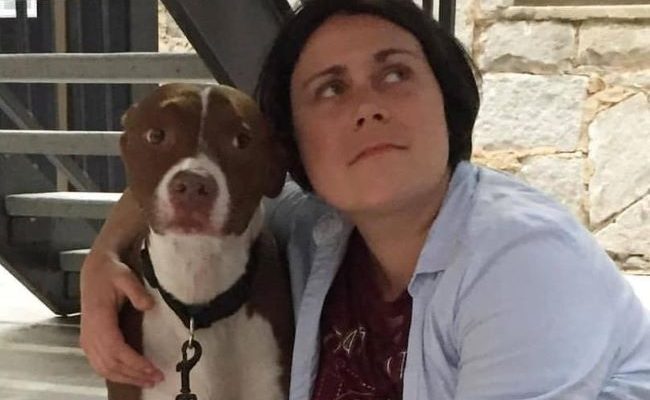 ATLANTA – The Atlanta Police Department's murder investigation into this past Wednesday's stabbing death of 40-year-old Katie Janness and her dog in Piedmont Park, located about 1 mile northeast of downtown between the Midtown and Virginia Highland neighborhoods, has been joined by the Federal Bureau of Investigation, (FBI).
WXIA 11 Alive news reported that the FBI is assisting the Atlanta Police Department, (APD) however a spokesperson for the APD told WXIA the department wouldn't provide any specifics about the FBI's involvement with the investigation, nor did the Atlanta Field Office of the FBI comment.
The Georgia Voice, the local LGBTQ newspaper, reported that Janness, a member of Atlanta's LGBTQ community and a bartender at the LGBTQ-owned Campagnolo, was found stabbed to death in the park on Wednesday (July 28) after walking her dog Bowie, who was also killed.
Janness was found by her partner of six years, Emma Clark, after Clark tracked her with her phone's GPS.
"Today, I lost the love of my life and baby boy," Clark said in a post shared to a GoFundMe page. "It was tragic. She was the most intelligent, kind, humble, and beautiful person I have ever known. I wanted to spend every second with her. [Bowie] was the sweetest, most loyal companion. My heart is so very broken, my world will never be the same."
A vigil was held for Janness on Thursday evening at Piedmont Park.
Atlanta Police continue to search for the suspect in a deadly stabbing of a woman in Piedmont Park
The Atlanta Journal-Constitution reported that Janness' murder is believed to be the first homicide inside the park in 12 years and according to family members of Janness' longtime girlfriend, a security camera at an intersection near the park's entrance captured the last known picture of Katherine Janness and her dog before the two were killed.
But other cameras in the area weren't working, including one facing the entrance. As of Friday the AJC also reported, as of Friday afternoon, Atlanta police had released few details about the murder investigation that has left city residents and parkgoers on edge.
Atlanta Police are asking that anyone with information to please come forward, and tipsters can remain anonymous by contacting Crime Stoppers Atlanta at 404-577-8477, texting information to 274637 or visiting the Crime Stoppers website.
APD detectives are also asking those who live in this area to review footage from their security cameras and contact the police if they find anything that may be pertinent to this investigation. The timeframe for review should be between 10:30 p.m. on Tuesday to 1:30 a.m. on Wednesday.
The CDC's eviction moratorium ending at midnight Saturday stoking fears
CDC's eviction ban expires at midnight tonight, millions of primarily lower income Americans are facing losing their homes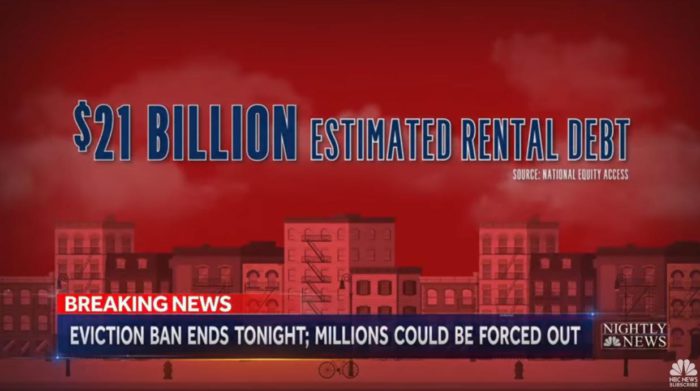 LOS ANGELES – As the U.S. Centers for Disease Control and Prevention, (CDC) eviction ban expires at midnight tonight, millions of primarily lower income Americans are facing losing their homes. Hopes of a federal extension approved by Congress failed this week and now lawmakers are on a six-week recess.
On Thursday, President Joe Biden announced that he would let the current CDC eviction moratorium expire instead of challenging the June U.S. Supreme Court ruling that extended the deadline to tonight. The high court ruled to extend moratoriums to the end of July but made it clear it would block any further extensions unless there was specific congressional authorization.
A White House official said that President Biden would have liked to extend the federal eviction moratorium because of the spread of the delta variant of the coronavirus which is highly contagious. However, the official conceded there were also concerns that challenging the high court may lead to a ruling that potentially could restrict the Biden administration's ability to take unilateral actions in future public health crises.
On Friday, Missouri Democratic Representative Cori Bush angrily denounced House colleagues for adjourning for the August recess without passing an extension of the CDC eviction moratorium.
"The House is at recess. People are on vacations. How are we on vacation when we have millions of people who could start to be evicted tonight?" Bush told CNN's Jessica Dean. "There are people already receiving and have received pay or vacate notices that will have them out on tomorrow. People are already in a position where they need help, our most vulnerable, our most marginalized, those who are in need," she said, adding, "How can we go vacation? No, we need to come back here."
The CDC's eviction ban was intended to prevent further spread of the coronavirus by people put out on the streets and into shelters. Congress had approved nearly $47 billion in federal housing aid to the states during the pandemic, but that funding has been slow to make it into the hands of renters and landlords owed payments. According to persons knowledgeable of the assistance system structure, one of the reasons for the delays are over complicated administrative requirements for renters seeking help.
The President had pleaded with local governments to "take all possible steps" to immediately disburse the funds. "There can be no excuse for any state or locality not accelerating funds to landlords and tenants that have been hurt during this pandemic," he said in a statement released late Friday.
While the Senate was in a rare Saturday work session on the president's infrastructure package during a floor speech Democratic Massachusetts Senator Elizabeth Warren stated, "We are only hours away from a fully preventable housing crisis. We have the tools, and we have the funding. What we need is the time."
The President's apparent action angered many lawmakers in his own party on Capitol Hill some who expressed anger furious that he expected Congress to provide a last-minute solution to protect renters that they were unable to deliver.
Representative Maxine Waters, (D-Calif.), Chair of the House Financial Services Committee, said Saturday on CNN: "We thought that the White House was in charge." Waters quickly produced a draft of a bill that would require the CDC to continue the ban through Dec. 31. At a hastily arranged hearing Friday morning to consider the bill she urged her colleagues to act, Stars and Stripes reported.
House Speaker Nancy Pelosi implored colleagues to pass Waters' bill extending the deadline, calling it a "moral imperative," to protect renters and also the landlords who are owed compensation. Landlords are opposed to extending the CDC's eviction moratorium and are also urging local and state governments to speed up disbursement of the funding designed to hep renters from losing their homes and landlords to meet their obligations.
When House Democrats failed to garner support for Waters' legislative efforts, they then tried to simply approve an extension by consent, without a formal vote, but House Republicans objected.
According to the Department of Housing and Urban Development, as of March of this year, 6.4 million American households were behind on their rent and as of July 5, the Census Bureau's Household Pulse Survey showed that in the next two months approximately 3.6 million Americans will face immediate eviction proceedings.
The Associated Press reported Saturday that some places are likely to see spikes in evictions starting Monday, while other jurisdictions will see an increase in court filings that will lead to evictions over several months.
The Biden administration is trying to keep renters in place through other means. It released more than $1.5 billion in rental assistance in June, which helped nearly 300,000 households.
The departments of Housing and Urban Development, Agriculture and Veterans Affairs extended their foreclosure-related eviction moratoriums through the end of September on households living in federally insured, single-family homes late Friday, after the president had asked them to do so.
In Los Angeles, the threat of a spate of evictions will greatly exacerbate the greater LA region's homelessness crisis. This past week in a 13-2 vote Wednesday, the Los Angeles City Council voted to stop people from camping in public spaces including the areas around parks, schools, homeless shelters, bridges and overpasses, and other similar structures.
A spokesperson for Los Angeles Mayor Eric Garcetti said that he will sign the ordinance. Once signed, the measure will go into effect 30 days later. Opponents of this ordinance are decrying it as another effort to criminalise the homeless population.
Homeless and civil rights activist Eddie Cruz told KTLA, "this ordinance is targeting a specific group of people in the unhoused community. We believe that this is an irresponsible attack from the City Council and an irresponsible way to deal with the homelessness crisis that is occurring in Los Angeles," Cruz said.
In a new poll released last week conducted by Inside California Politics and Emerson College of more than 1,000 registered voters, half rated Governor Gavin Newsom's response to the homelessness crisis in California as 'poor.'
Newsom's low marks comes after he signed the largest funding and reform package for housing and homelessness in California history as part of the $100 billion California Comeback Plan. The package includes $10.3 billion for affordable housing and $12 billion over two years towards tackling the homelessness crisis including $5.8 billion to add 42,000 new housing units through the states' Project Homekey .
Another $3 billion of this investment is dedicated to housing for people with the most acute behavioral and physical health needs.
However, say activists, there is no sense of urgency in assisting people navigate through what most people see as an overly complicated application process matched with tens of thousands who will be immediately impacted and without a time cushion to work through the assistance process once the moratorium is lifted.
Eviction Moratorium Ending
RELATED: House Democrats' appeal to extend eviction moratorium ends in vain