Bank of England and British Intelligence Pride Month tributes to Alan Turing
"Though we should never forget the tragedy of his life being cut short, we should always endeavour to learn from his legacy."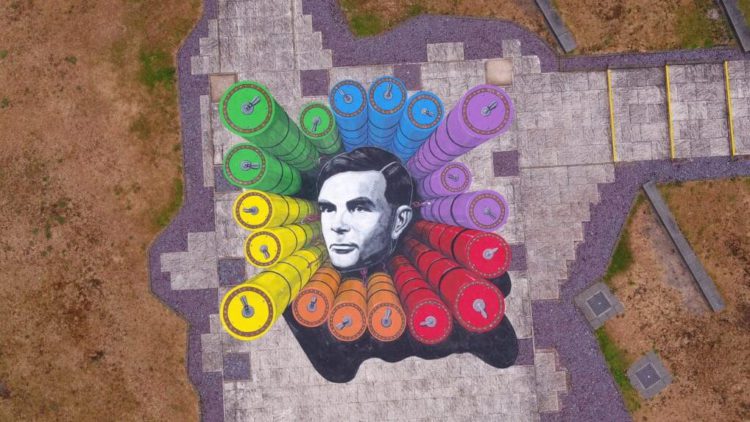 LONDON – He was quirky, aloof and in the modern vernacular just a tad bit weird. A mathematical genius whose ground breaking work in the art of 'the maths' and what later became known as computer sciences led to the Allied Victory in Europe over Nazi Germany- and Dr. Alan Turing was gay.
It was his sexual orientation that led to his loss of his career and then upon conviction for breaking British laws against homosexual acts- "gross indecency" a criminal offence in the UK he was prosecuted for in 1952- he died in 1954, 16 days before his 42nd birthday after committing suicide.
In 2009 then British Prime Minister Gordon Brown made an official public apology on behalf of the British government and people for "the appalling way he was treated," followed by Queen Elizabeth II granting him a posthumous pardon in 2013.
Turing was for decades one of the unsung heroes of Bletchley Park and the codebreakers who were able through the first systematic electronic method cracked Germany's infamous Enigma machine's encoded messages.
Some historians estimate that Bletchley Park's massive codebreaking operation, especially the breaking of Kriegsmarine's U-boat fleet's Enigma codes, shortened the war in Europe by as many as two to four years. If U-boat Enigma had not been broken, and the war had continued for another two to three years, a further 14 to 21 million people might have been killed.
There are those who claim that he stands alongside British Prime Minister Winston Churchill, General of the Army and Allied Supreme Dwight David Eisenhower, and others of the wartime principals as a leading figure in the Allied victory over Hitler. There should be a statue of him in London among Britain's other leading war heroes they say.
Instead of a statue though, on the 109th anniversary of his birth in London this past Wednesday June 23, the Bank of England's newly-designed £50 note featuring the portrait of Turing entered circulation.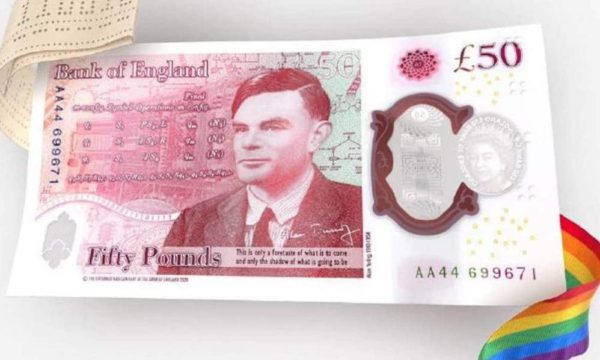 It's here! Today we have issued the £50 note featuring computer scientist Alan Turing.

Find out more about the new note and its features: https://t.co/nbOlU9kgCU #TheNew50 pic.twitter.com/Ipw8nQGBwJ

— Bank of England (@bankofengland) June 23, 2021
But the likely the best tribute during this Pride Month 2021 however, came from the descendent of the wartime Government Code and Cypher School that Turing and the Bletchley Park codebreakers worked under, now known as the Government Communications Headquarters, commonly referred to as GCHQ.
The 10 by 10 metre rainbow artwork was created by artist Joe Hill in consultation with staff from GCHQ's Pride network, and has been installed in the centre of the GCHQ hub in Benhall, Gloucestershire, which is known as the Doughnut.
The work features a portrait of Turing, surrounded by wheels from the British Bombe, the machine he designed to break the Enigma code at Bletchley Park. The artwork also includes 15 hidden codes.
The piece will not remain permanently at the intelligence agency, but will be donated to organisations chosen by GCHQ's Pride Network.
"Alan Turing is a role model for many here at GCHQ and a global icon as an LGBTQ+ person in the field of science and technology," GCHQ's Pride Network said in a statement released Wednesday. "Though we should never forget the tragedy of his life being cut short, we should always endeavour to learn from his legacy and create a safer and better future for LGBTQ+ people."
Alan Turing

🧠 Genius
🌈 LGBT+ icon
⭐️ Inspiration to those who dare to think and live differently https://t.co/bbio63jZs5#PrideInTuring #Pride2021 pic.twitter.com/9VyILWIhbE

— GCHQ (@GCHQ) June 23, 2021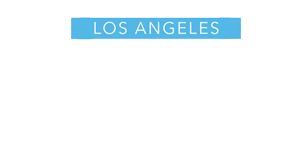 UK murder trial texts show moral imperative to end anti-Trans hate
Anti-trans sentiment and rampant transphobia in the United Kingdom may have played a role in the murder of Brianna Ghey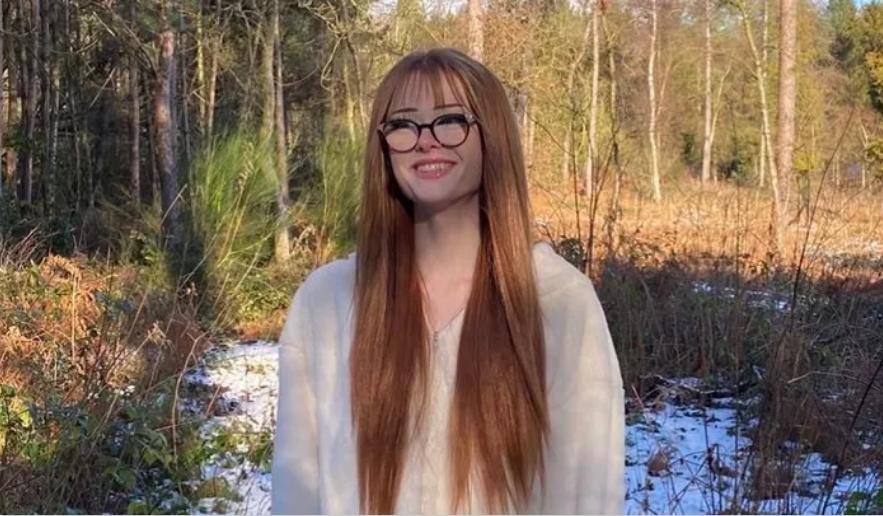 Editor's note: Extreme discretion is advised on reading this story. It contains explicit descriptions of violence and transphobia beyond what I typically report on.
By Erin Reed | MANCHESTER, UK –  As a transgender journalist, I am reporting on a profoundly difficult story. In the United Kingdom, the trial of Brianna Ghey's alleged murderers has begun, during which the prosecutors presented evidence that could lead to their conviction. Before delving further, it's crucial to understand that the details in this case exhibit extreme transphobia and depravity, resulting in the killing of a young, beautiful transgender teenage girl, targeted for being different.
Under UK law, it is imperative to stress that these are allegations presented at trial, and I am obligated in my own reporting to refrain from referring to the defendants as her "killers" or "murderers" to prevent a mistrial due to the extremely low bar of "prejudicing a trial" there. This case highlights the systematic violence and rhetoric against transgender people and how such attitudes contributed to this abhorrent killing.
The details of this case are explicit, especially with regards to the evidence presented on the first day of the trial, and I advise extreme caution for transgender readers or parents of transgender children reading further.
I have made the decision to republish these messages in a story specifically because I believe that the alleged text messages show the violent, brutal nature of transphobia and what a transphobic society enables. The messages are not just cruel and horrific, they contain elements of all of the things said by the most ardent anti-trans activists, TERFs, and grifters who have made targeting transgender people with hate a full time career.
Brianna Ghey was a 16 year old transgender girl, TikTok creator, and a "beacon of positivity" according to her friends. She would often film videos set to music while showing off her makeup or walking in a park. It was in one of these parks that her life was taken in in February of this year.
In the immediate aftermath of her murder, countless people mourned for her and decried the senseless violence. Her TikToks became makeshift memorials with millions of likes and views. Days later, two teens near her age were arrested and charged with her murder.
Many people considered the idea that anti-trans sentiment and rampant transphobia in the United Kingdom may have played a role in her murder. A study indicated that the Daily Mail, a leading British newspaper, had more negative coverage of transgender people in 2023 than in the previous four years combined. Public figures such as JK Rowling and Maya Forstater have been criticized for normalizing transphobia, advocating against gender-affirming care, and labeling transgender activists as "rapist rights activists." 
Brianna Ghey tragically experienced this transphobia. Days before her murder, she posted a TikTok about being excluded from school. Damian Harry, whose daughter was friends with Brianna, confirmed this, saying, "She said she was devastated by the constant abuse and even talked of ending it all. It was down to her being trans. It is disgusting what happened."
The following will include text messages that are very graphic and disturbing. Extreme discretion is advised.
In evidence released today by the prosecution, her alleged killers allegedly sent text messages showing they internalized this hate of transgender people towards Brianna. In these alleged text messages presented at the trial, the teens discuss Brianna in a way many transgender people are very familiar with: one of the defendants speaks to the other about finding her beautiful and fascinating, potentially indicating even attraction toward her. The other responds in dehumanizing terms, calling Brianna an "it" and asking if she was "a femboy or a trnny."
See the text messages from local journalist, Jess O'Thomson, here:
Transgender people are very familiar with the idea of people finding us attractive and then also feeling anger. This theme is very common in transphobic killings of intimate trans partners and sex workers. In the United States, the trans panic defense has been used to get many such killers off of murder charges after they killed a transgender person they were intimate with.
Likewise, most transgender activists will find in their private inboxes salacious DMs from people who openly advocate for our erasure and for laws targeting us. Viral posts then shame lesbians who date trans women for "not being real lesbians."
Far-right Britain First party leader Paul Golding similarly tweeted that men dating trans women "makes [them] GAY." Portraying attraction to a transgender person as shameful contributes to an environment where some people feel so much shame, they may be motivated to kill the target of their attraction.
The alleged text messages then continue towards the planning of Brianna's death. In one of the messages, one teen tells the other that they sneakily fed Brianna ibuprofen tablets in order to kill her, but that she proved too resilient. This tracks with reports from Brianna's mother that she had severe abdominal pain earlier in the year and was nearly brought to the hospital. They would allegedly continue to try to poison her as revealed in the text messages. Specifically, one of the text messages stated that "people already know she is depressed and shit so nobody would get sus."
It is in these alleged text messages that we find another familiar factor where transphobia contributed to Brianna's harm. Transgender people are known to have high suicide rates, specifically because of transphobia and gender-based victimization. In one study, bullying or physical assault at school lead to suicide attempt rates as high as 63%. These disturbing text messages paint a picture of teenagers using this fact to their advantage to literally help them get away with murder.
Ultimately, the alleged text messages show that they allegedly settle on a plan to kill Brianna, with one horrifyingly wondering if she would "scream like a man or a girl." The plan details their alleged decision to proceed with Brianna's murder, the words they would use to initiate it, and the knife that would be used to stab her. Brianna Ghey's body would be found stabbed 28 times.
Brianna Ghey was targeted for nothing more than being true to herself in a society that often vilifies transgender people. Violent rhetoric targeted towards transgender people has included advocacy for "eradication." Prominent anti-trans figures, such as Hellen Joyce of the UK-based organization Sex Matters, have advocated for "a reduction" in the number of trans individuals, labeling them a "huge problem for a sane world." This stigmatization and the resulting bullying and violence contribute to increased suicidality and loss of transgender lives. Brianna Ghey's tragic fate was not solely at the hands of individual alleged aggressors, but also a reflection of a society deeply entrenched in transphobia, a trend that will continue to fuel these incidents unless something changes.
While the individual alleged actions of the accused paint a violent picture of two depraved individuals, it is important to realize that this violence does not occur within a vacuum. In 1998, Matthew Shepard was killed in a similarly violent manner in Laramie, Wyoming. His death lead to a massive public outcry demanding an end to the public culture of homophobia pervasive at the time. Brianna Ghey's killing reveals similar forces at work, and must lead to similar reform.
As one of her close friends said, "If Bri would have wanted anything from her passing, it would be change."
****************************************************************************
Erin Reed is a transgender woman (she/her pronouns) and researcher who tracks anti-LGBTQ+ legislation around the world and helps people become better advocates for their queer family, friends, colleagues, and community. Reed also is a social media consultant and public speaker.
Follow her on Twitter (Link)
Website here: https://www.erininthemorning.com/
******************************************************************************************
The preceding article was first published at Erin In The Morning and is republished with permission.