Leaders of 17 EU countries urge bloc to fight anti-LGBTQ discrimination
Hungary lawmakers last week passed another homophobic, transphobic bill
BRUSSELS — The leaders of 17 European Union countries have signed a letter that urges the EU to fight anti-LGBTQ discrimination.
Politico reported Belgian Prime Minister Alexander De Croo, Danish Prime Minister Mette Frederiksen, German Chancellor Angela Merkel, Estonian Prime Minister Kaja Kallas, Irish Taoiseach Micheál Martin, Greek Prime Minister Kyriakos Mitsotakis, Spanish Prime Minister Pedro Sánchez, French President Emmanuel Macron, Italian Prime Minister Mario Draghi, Cypriot President Nicos Anastasiades, Latvian Prime Minister Krišjānis Kariņš, Luxembourgish Prime Minister Xavier Bettel, Maltese Prime Minister Robert Abela, Dutch Prime Minister Mark Rutte, Finnish Prime Minister Sanna Marin and Swedish Prime Minister Stefan Löfven signed the letter ahead of an EU summit in Brussels. Austrian Chancellor Sebastian Kurz is also a signatory.
The EU heads of state signed the letter a week after Hungarian lawmakers approved a bill that would ban the promotion of homosexuality and sex-reassignment surgery to anyone under 18.
The European Commission on Wednesday said it would seek to block the measure. European Commission President Ursula von der Leyen described it as a "shame."
"This bill clearly discriminates against people on the basis of their sexual orientation and it goes against all the values, the fundamental values of the European Union and this is human dignity, it is equality and is human fundamental rights, so we will not compromise on these principles," she said.
"I will use all the powers of the European Commission to ensure that the rights of all EU citizens are guaranteed, whoever you are and wherever you live," added von der Leyen.
This Hungarian bill is a shame.

It discriminates people on the basis of their sexual orientation & goes against the EU's fundamental values.

We will not compromise.

I will use all the legal powers of @EU_Commission to ensure that the rights of all EU citizens are guaranteed. pic.twitter.com/RzWPpue0CD

— Ursula von der Leyen (@vonderleyen) June 23, 2021
Hungarian Prime Minister Viktor Orbán rejected the criticisms.
"The recently adopted Hungarian bill protects the rights of children, guarantees the rights of parents and does not apply to the sexual orientation rights of those over 18 years of age, so it does not contain any discriminatory elements," his government said in a statement, as France 24 reported.
Orbán and members of his ruling Fidesz party in recent years have moved to curtail LGBTQ rights in Hungary.
Hungarian lawmakers late last year approved bills that effectively banned same-sex couples from adopting children and defined marriage as between a man and a woman. A measure that bans transgender and intersex people from legally changing their gender passed in the Hungarian Parliament in April 2020.
Munich's Allianz Arena sought to illuminate the stadium in rainbow colors during a Euro 2020 match between Hungary and Germany as a way to protest the latest anti-LGBTQ bill to pass in the Hungarian Parliament. The Union of European Football Associations, which is European soccer's governing body, rejected the request.
ILGA-Europe in a statement it sent to the Los Angeles Blade on Thursday notes both Hungary and Poland, another EU country in which lawmakers have sought to restrict LGBTQ rights in recent years.
"For quite some time now, we've been informing EU ministers about systematic breaches of EU law committed by Hungary and Poland, which impact on LGBTI rights and the lives of LGBTI people," says ILGA-Europe. "This week's developments seem to suggest that the European Commission and a number of member states finally heard that call. Time to keep up the action and follow through on its values and responsibilities as guardians of EU law, keeping the important commitments made this week."
Brazil LGBTQ+ activists, HIV/AIDS service providers fear Bolsonaro reelection
Presidential election to take place in October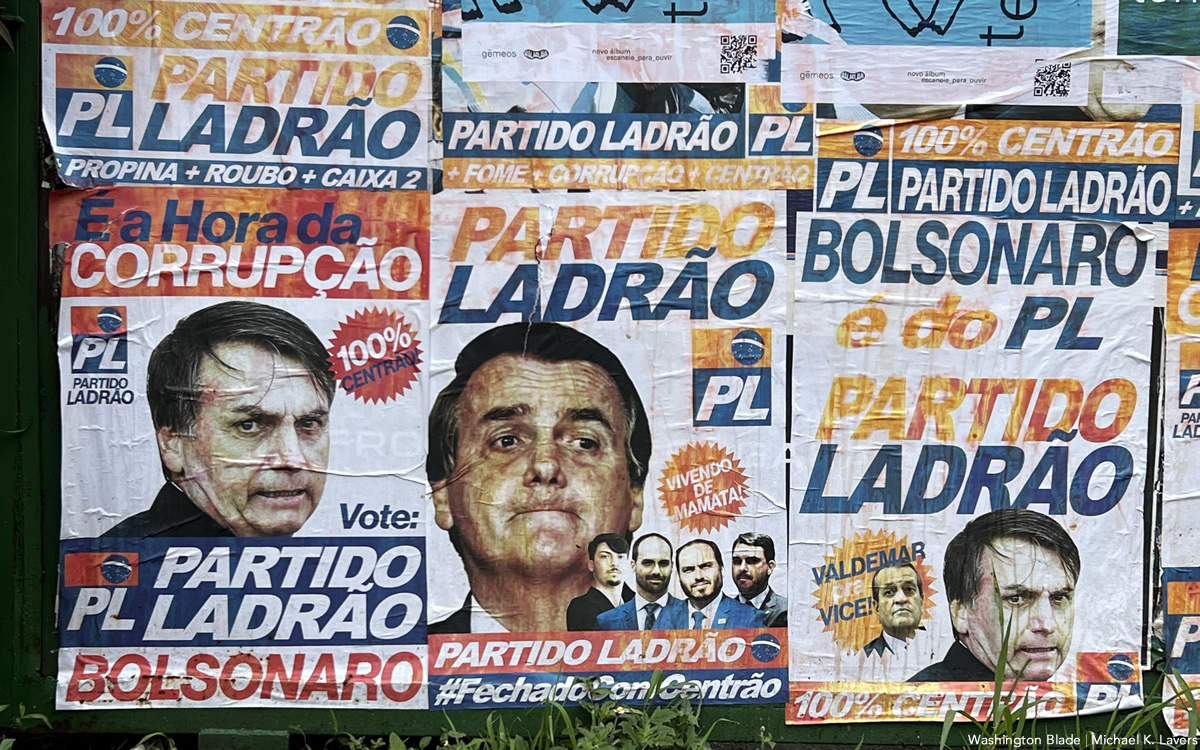 SALVADOR, Brazil — Fernanda Fonseca was the coordinator of the Brazilian Health Ministry's program to prevent mother-to-child transmission of HIV, syphilis and viral hepatitis B in 2019 when she attended the International AIDS Society's Conference on HIV Science in Mexico City.
Fonseca, who attended the conference in her personal capacity, made a presentation that focused on the issue. Her husband, who at the time coordinated the Brazilian Health Ministry's viral hepatitis program, also traveled to Mexico City.
One of Brazilian President Jair Bolsonaro's sons soon posted to Twitter a picture of a doctored presentation "about trans community rights, and LGBT community rights" that an unnamed "couple" had made at the conference. The "couple" who Bolsonaro's son targeted was Fonseca and her husband.
"He was like, this is what the government is standing for," Fonseca told the Washington Blade on March 16 during an interview at a coffee shop in Salvador, a city in northeastern Brazil that is the capital of Bahia state.
Bolsonaro took office as Brazil's president on Jan. 1, 2019, after he defeated then-São Paulo Mayor Fernando Haddad in the second round of the country's presidential election that took place the previous October.
Fonseca noted one of the first things Bolsonaro did as president was to remove HIV from the name of the Health Ministry department that specifically fights HIV/AIDS in Brazil.
It was previously the Department of Vigilance, Prevention and Control of Sexually Transmitted Infections, HIV/AIDS and Viral Hepatitis. It is now called the Department of Chronic Conditions and Sexually Transmitted Infections.
Bolsonaro fired the department's director, Adele Benzaken, after he took office. Fonseca said her position was also eliminated without her knowledge while she was on maternity leave.
Fonseca eventually resigned. She now works for AIDS Healthcare Foundation Brazil as its country medical program director.
"They destroyed my department," she said. "When I came back (from maternity leave), no one was answering my calls."
Fonseca is one of the many HIV/AIDS service providers and LGBTQ+ activists with whom the Blade spoke in Brazil — Salvador, São Paulo and Rio de Janeiro — from March 12-21. They all sharply criticized Bolsonaro and expressed concern over what may happen in Brazil if he wins re-election later this year.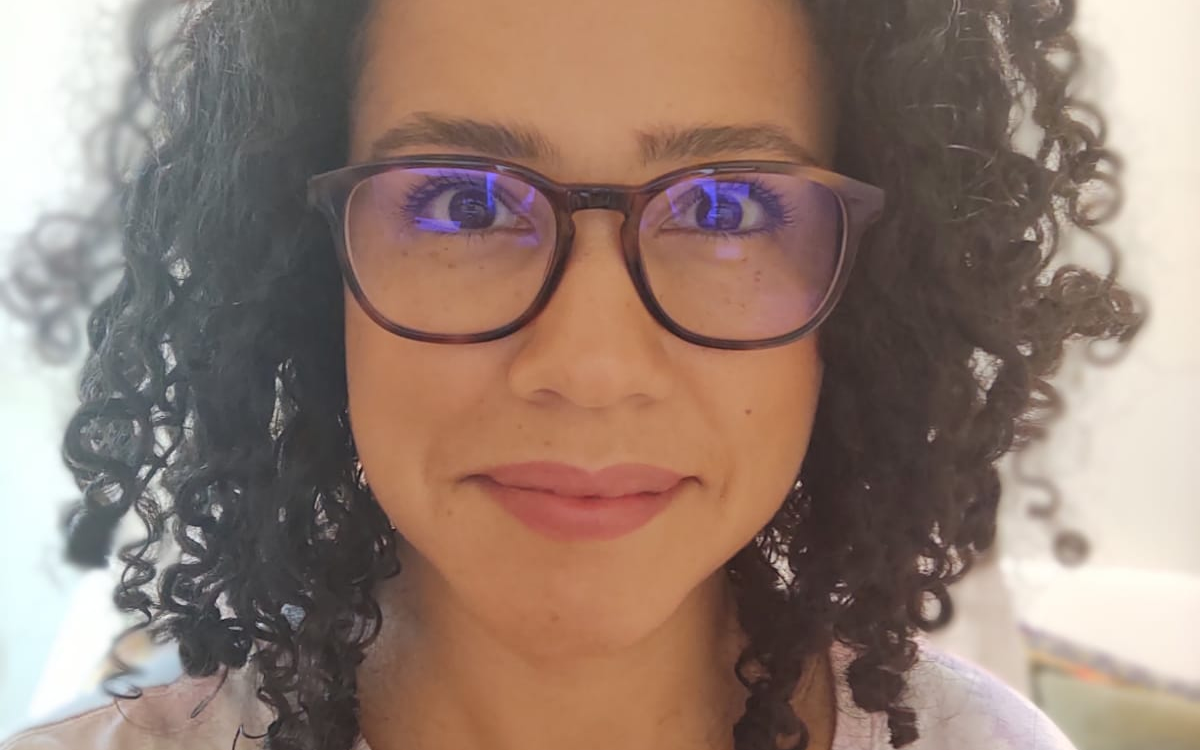 Bolsonaro is a former Brazilian Army captain who represented Rio de Janeiro in the country's Congress from 1991-2018.
Fonseca told the Blade that Bolsonaro has banned the Health Ministry from buying lubricants, while adding he "wanted to shut down everything related to HIV."
"It's very specific. It's very homophobic," she said. "I don't know who informs him."
AIDS Healthcare Foundation Brazil Program Manager Beto de Jesus during a March 14 interview at his office near São Paulo's Praça da Republica noted Bolsonaro has suggested COVID-19 vaccines can cause AIDS.
"To him, the question of AIDS is connected to faggots," said De Jesus.
São Paulo's Municipal Health Secretary distributes free condoms on the city's subway system. The Brazilian Health Ministry has donated to AIDS Healthcare Foundation antitretroviral drugs that it provides to Venezuelan migrants who receive care at their clinics in Colombia.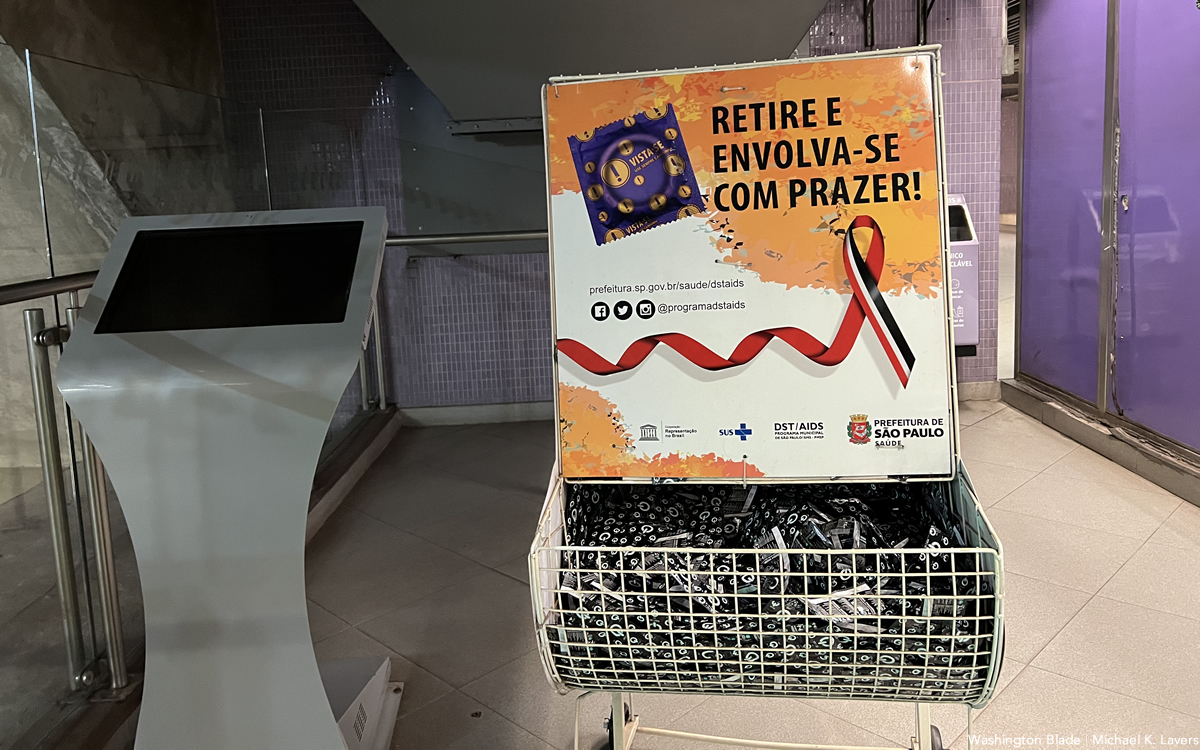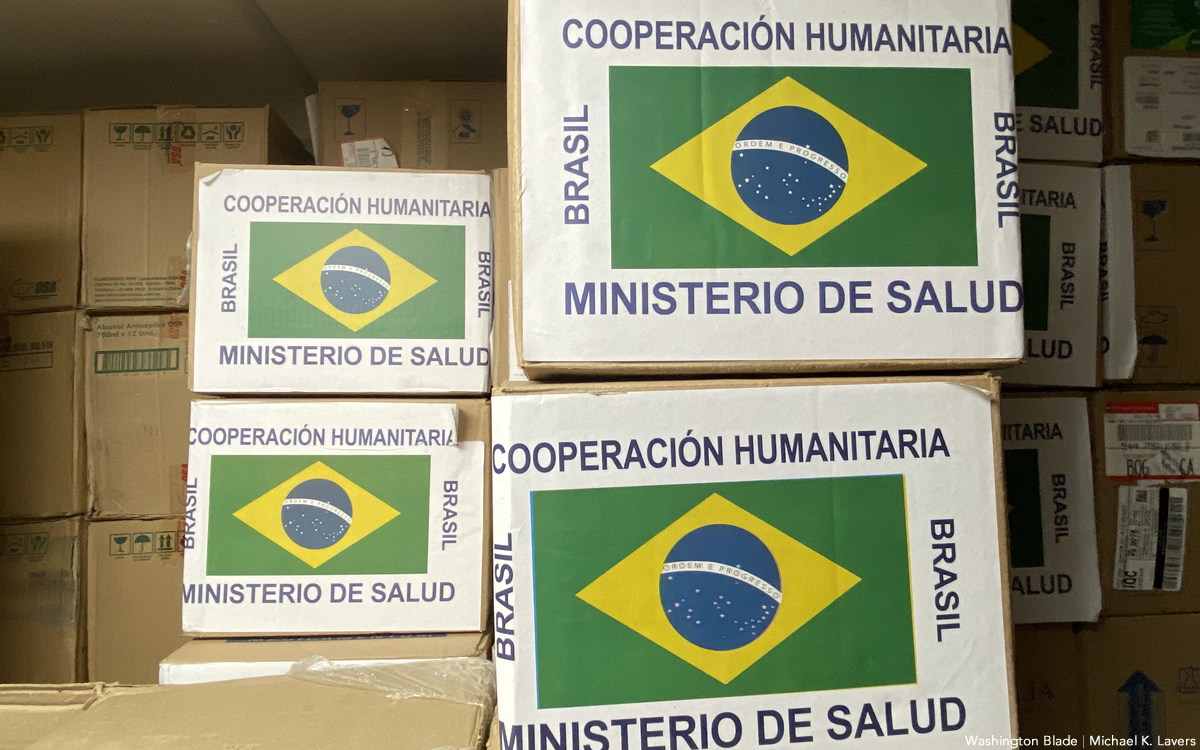 Bolsonaro, among many things, has encouraged fathers to beat their sons if they think they are gay. (His son, Rio Municipal Councilman Carlos Bolsonaro, is reportedly gay.)
Jair Bolsonaro in March 2019 during a press conference with then-President Trump in the White House Rose Garden stressed his "respect of traditional family values" — he's twice divorced and married his third wife, Michelle Bolsonaro, in 2017 — and opposition to "gender ideology."
A report that Human Rights Watch released earlier this month notes Bolsonaro "has a long history of mischaracterizing and vocally opposing gender and sexuality education, including on the grounds that it constitutes 'early sexualization'." Bolsonaro has supported legislation that would limit LGBTQ+-specific curricula in the country's schools, even after the Brazilian Supreme Court struck down local and state laws on the issue.
Jair Bolsonaro was not president when Rio Municipal Councilwoman Marielle Franco, a bisexual woman of African descent, and her driver, Anderson Gomes, were murdered in Rio's Lapa neighborhood on March 14, 2018.
Ronnie Lessa, one of the two former police officers who has been arrested in connection with the murders, lived in the same large condominium in Rio's exclusive Barra da Tijuca neighborhood in which Jair Bolsonaro lives. Franco's widow, Rio Municipal Councilwoman Mônica Benício, on March 19 said this fact is "just a coincidence."
Benício during the interview that took place at a coffee shop in downtown Rio stressed Jair Bolsonaro's rhetoric against LGBTQ+ Brazilians, women and other groups was "known" before he became president. Benício also acknowledged it resonates with a segment of Brazilian society.
"It is an absolutely despicable posture and incompatible with a posture of the president of the republic," said Benício.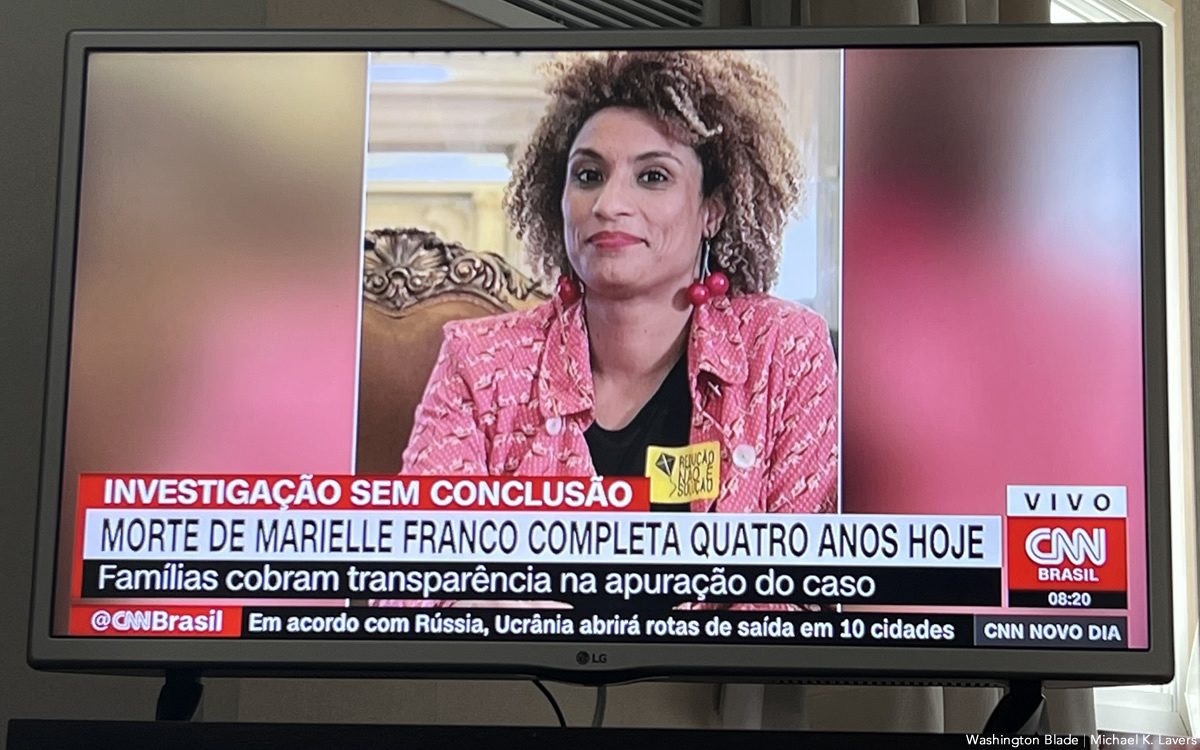 Two Brazilian LGBTQ+ rights groups — Aliança Nacional LGBTI and Grupo Gay da Bahia — in a report they released on May 10 notes 300 LGBTQ+ Brazilians "suffered violent deaths" because they were murdered or died by suicide. The organizations specifically note Salvador is the most dangerous state capital for LGBTQ+ people.
The report notes 28 percent of the murder victims were killed with knives, machetes, scissors, hoes and other weapons. One of them was stabbed 95 times.
"The cruelty of how many of these executions were committed demonstrates the extreme hatred of the criminals, who are not content with killing, disfigure the victim washing their murderous homophobia in the spilled blood," said Aliança Nacional LGBTI President Toni Reis in the report's introduction.
Grupo Gay da Bahia President Marcelo Cerqueira on March 15 told the Blade during an interview in Salvador that race, poverty, class, machismo and family structures all contribute to the area's high rate of violence against LGBTQ+ people.
"There are many relationships with asymmetrical power dynamics," he noted.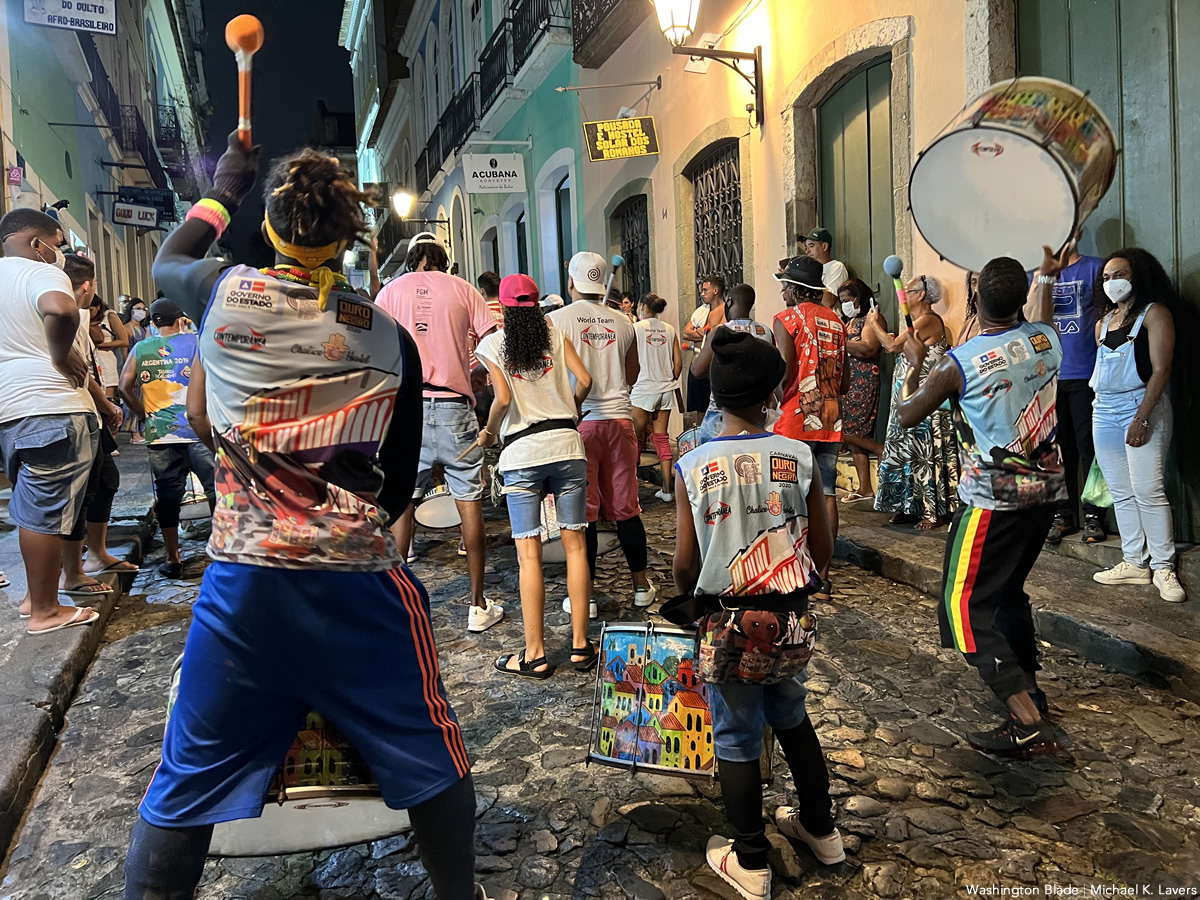 Keila Simpson is the president of Associaçao Nacional de Travestis e Transexuais (National Association of Travestis and Transsexuals), a Brazilian Transgender rights group known by the acronym ANTRA.
She noted to the Blade on March 16 during an interview at her office in Salvador's Pelourinho neighborhood that the Supreme Court in 2018 ruled Trans Brazilians can legally change their name and gender without medical intervention or a judicial order. Simpson said Trans Brazilians nevertheless continue to suffer from discrimination, a lack of formal employment and educational opportunities and police violence because of their gender identity. She also added efforts to combat violence against LGBTQ+ Brazilians have become even more difficult because Bolsonaro is "propagating violence against LGBTQ people every day."
"It increases the possibility of people who are already violent by nature to continue committing violence," said Simpson.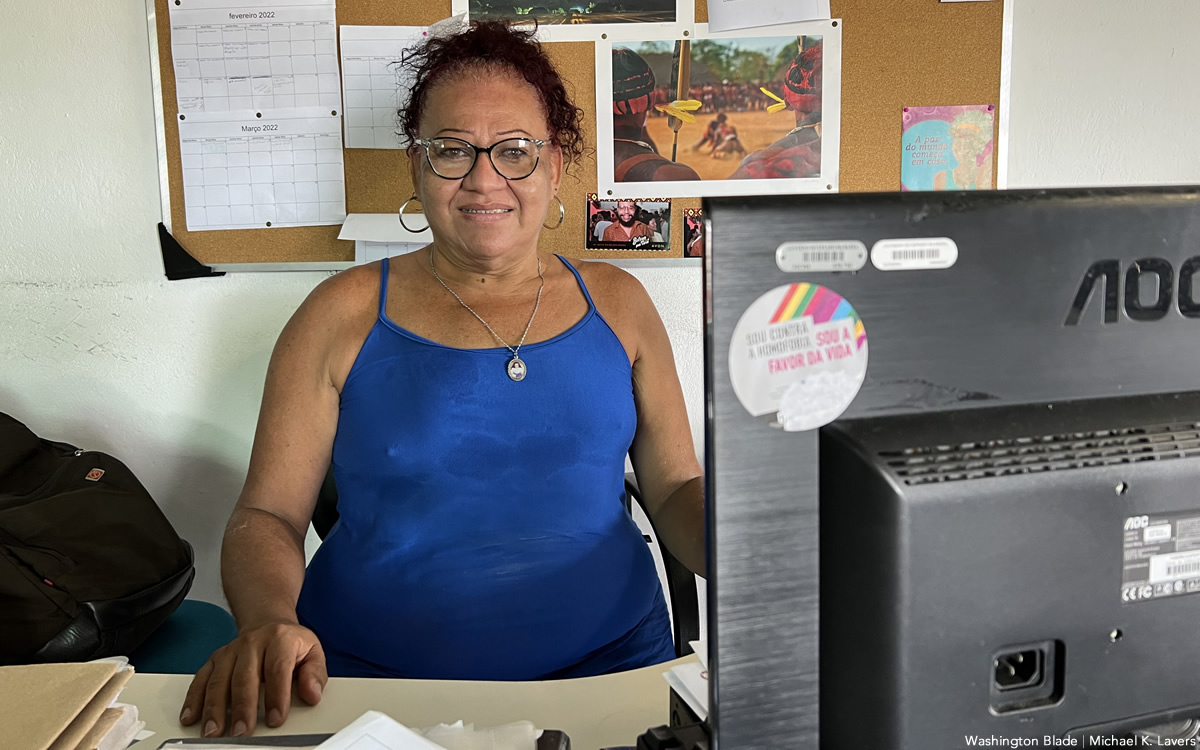 Mariah Rafaela Silva, a Trans woman of indigenous descent who works with the Washington-based International Institute on Race, Equality and Human Rights, agreed when she and her colleague, Isaac Porto, spoke with the Blade at a restaurant in Rio's Ipanema neighborhood on March 21.
"If I would choose a word to define Bolsonaro it would be danger," said Silva. "He represents a danger to the environment. He represents a danger to diversity. He represents a danger to Black people. He represents a danger to indigenous people."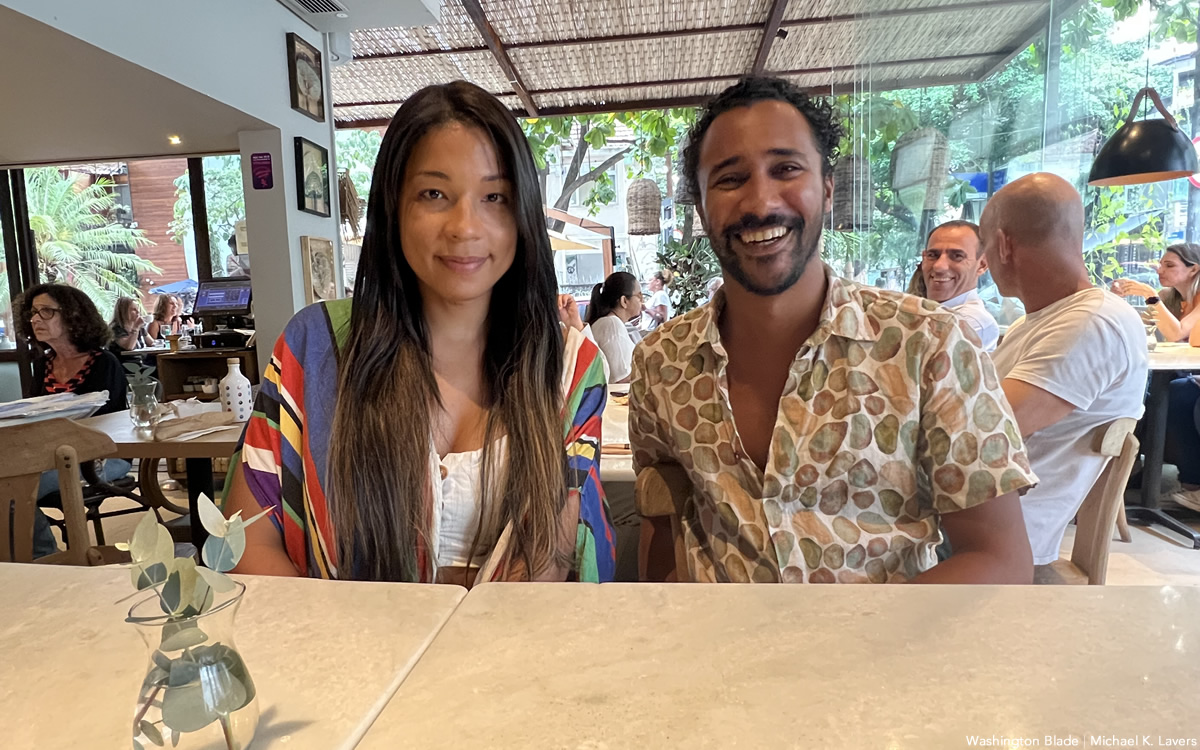 Rio de Janeiro (State) Legislative Assemblywoman Renata Souza is a Black feminist who grew up with Franco in Maré, a favela that is close to Rio's Galeão International Airport, and worked with her for 12 years.
Souza in March traveled to D.C. and met with Serra Sippel, chief global advocacy officer for Fòs Feminista, a global women's rights group, White House Gender Policy Council Senior Advisor Rachel Vogelstein and other officials and women's rights activists. Souza on Tuesday noted to the Blade that she also denounced Franco's murder, the "escalation of police violence and Black genocide in Brazil's peripheries and favelas" and called for international observers in the country for the presidential election when she spoke at the Organization of American States and to members of Congress.
"President Bolsonaro is the expression of a capitalist political project that serves private national and international interests related to the military-industrial complex, religious fundamentalism, agribusiness and the predatory exploitation of natural resources," said Souza. "This project's social base comes from the formation of an ideal of barbarism through the use of violence as language and hate as a fuel that spreads a misogynist, racist and fundamentalist culture, discriminatory customs and policies that predatory to nature and to being human."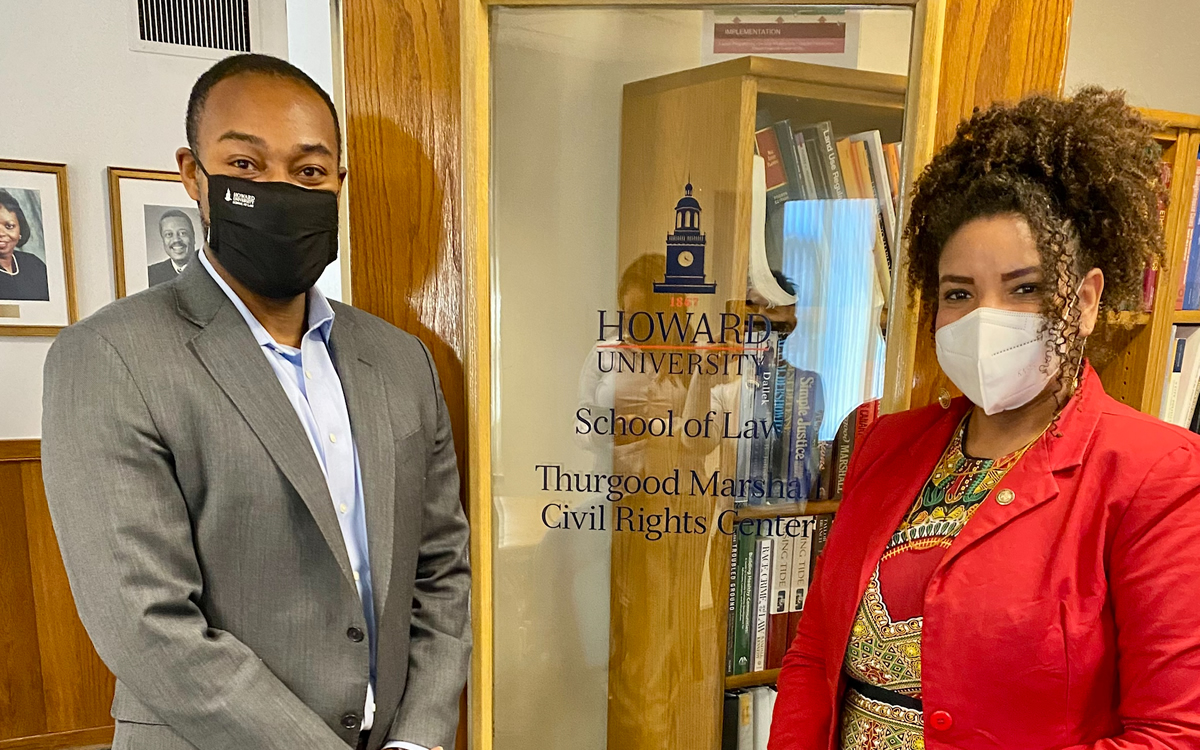 The first round of Brazil's presidential election will take place on Oct. 2.
Polls indicate Bolsonaro is trailing former President Luiz Inácio Lula da Silva. Bolsonaro has already sought to discredit the country's electoral system, even though a group of more than 20 would-be hackers who gathered in the Brazilian capital of Brasília last week failed to infiltrate it.
Da Silva, who was Brazil's president from 2003-2010, is a member of the country's Workers' Party.
Sergio Moro, a judge who Jair Bolsonaro later tapped as his government's Justice and Public Security Minister, in 2017 sentenced Da Silva to 9 1/2 years in prison after his conviction on money laundering and corruption charges that stemmed from Operation Car Wash. The Supreme Court in November 2019 ordered Da Silva's release.
Marina Reidel, a Trans woman who is the director of the country's Women, Family and Human Rights Department, on Monday told the Blade to email a request for comment on Jair Bolsonaro's anti-LGBTQ+ record to a spokesperson. The Blade has yet to receive a response.
Julian Rodrigues, who was the coordinator of the Workers' Party's National Working Group from 2006-2012, on Tuesday from São Paulo noted Da Silva in 2004 created the Health Ministry's "Brazil without Homophobia" campaign that he described as a "pioneering program for LGBT rights." Rodrigues also highlighted Da Silva created the Culture Ministry's Diversity Secretariat that, among other things, funded community centers and sought to make police officers and other law enforcement officials more LGBTQ+-friendly.
Simpson noted the Health Ministry when Da Silva and President Dilma Rousseff were in office funded projects that specifically helped sex workers and other vulnerable groups.
Rousseff was in office in 2013 when the Supreme Court extended marriage rights to same-sex couples across the country. Michel Temer was Brazil's president in 2018 when the Supreme Court issued its Trans rights decision.
The Supreme Court on May 24, 2019, issued a ruling that criminalized homophobia and transphobia. Bolsonaro, who took office less than five months earlier, condemned the decision.
The Supreme Court in May 2020 struck down the country's ban on men who have sex with men from donating blood. Brazil in 1999 became the first country in the world to ban so-called conversion therapy.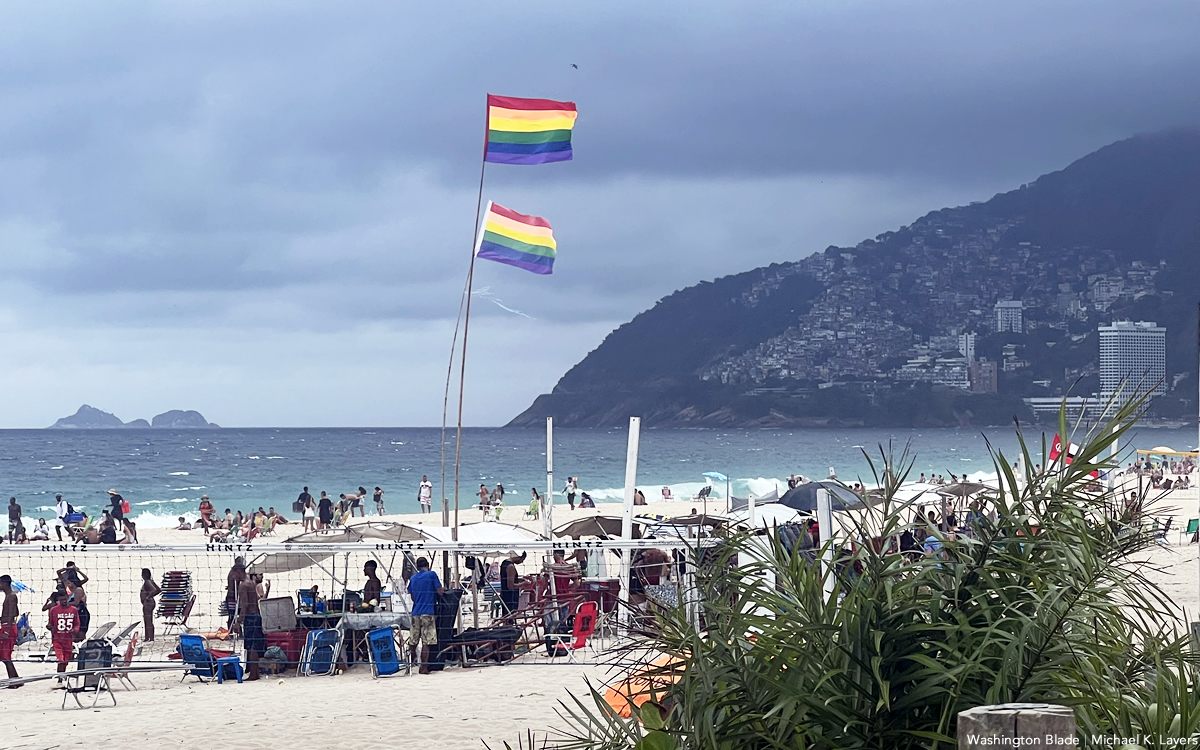 Rodrigues described Bolsonaro and his administration as "an extreme right-wing, authoritarian and fascist government that uses racial prejudice, gender prejudice and prejudice against LGBTs as engines to mobilize its conservative and reactionary social base."
"It is a very dangerous government for Brazil's democratic freedoms," Rodrigues told the Blade. "The entire Brazilian LGBT movement is fighting ardently to defeat the Bolsonaro government and elect Lula, a progressive president who is committed to the rights of LGBTQ people and all Brazilian people."
A gay man who was on Rio's Ipanema Beach with his husband on March 20 told the Blade they support Jair Bolsonaro because they feel he has fought corruption in Brazil. They did, however, add that Jair Bolsonaro "should keep his mouth shut."
Fonseca said her father voted for Bolsonaro in 2018 because he "hated" Da Silva.
"We don't live in a democratic state anymore," said Fonseca, who noted the Supreme Court eventually absolved Da Silva. "We can't trust the police force. We can't trust the legal system."
"People who think like him now they believe they can say that, they have the right to say homophobic things, racist things. They can because our president says them, so it's ok," added Fonseca. "We need to remember that it's not ok. I don't think they are the majority, So I think when we have a leader again that is strong, we are going back on track."
Cerqueira echoed Fonseca.
"(Bolsonaro) managed to energize prejudiced people who were not vocal before," Cerqueira told the Blade on March 15 during an interview in Salvador. "People were afraid to say that I was racist, that I was homophobic, that I was prejudiced. Nowadays everybody wants to be homophobic."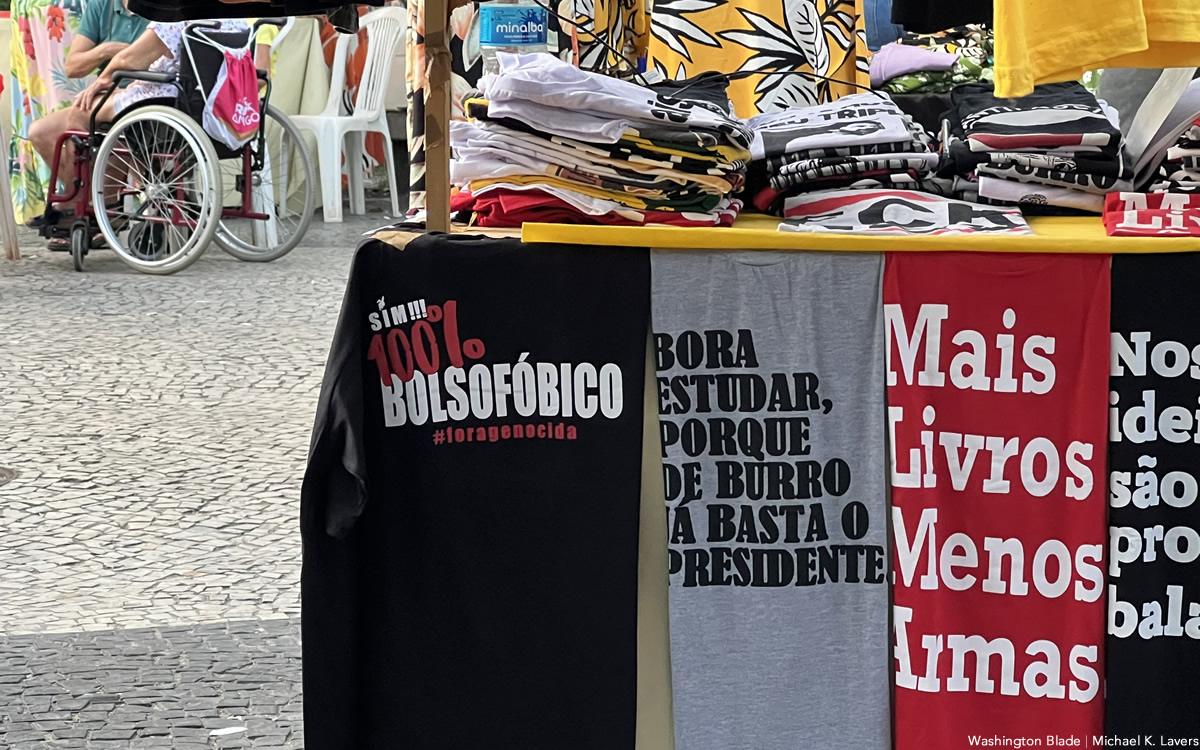 Porto noted conservatives continue to dominate the country's Congress and Brazilians who are Black and/or LGBTQ+ lack political power. He told the Blade the situation in a post-Bolsonaro Brazil is "going to be complicated"
"Brazilian society has not changed," said Porto. "There is a movement of people who are organized and recognize themselves as equal."
"There's a lot of damage that we have to repair," added Silva.
The Royal Mint marks 50 years of 'Pride UK' with first LGBTQ+ coin
This is first ever UK coin dedicated to Britain's LGBTQ+ community, with color printing technology capturing the spirit of Pride UK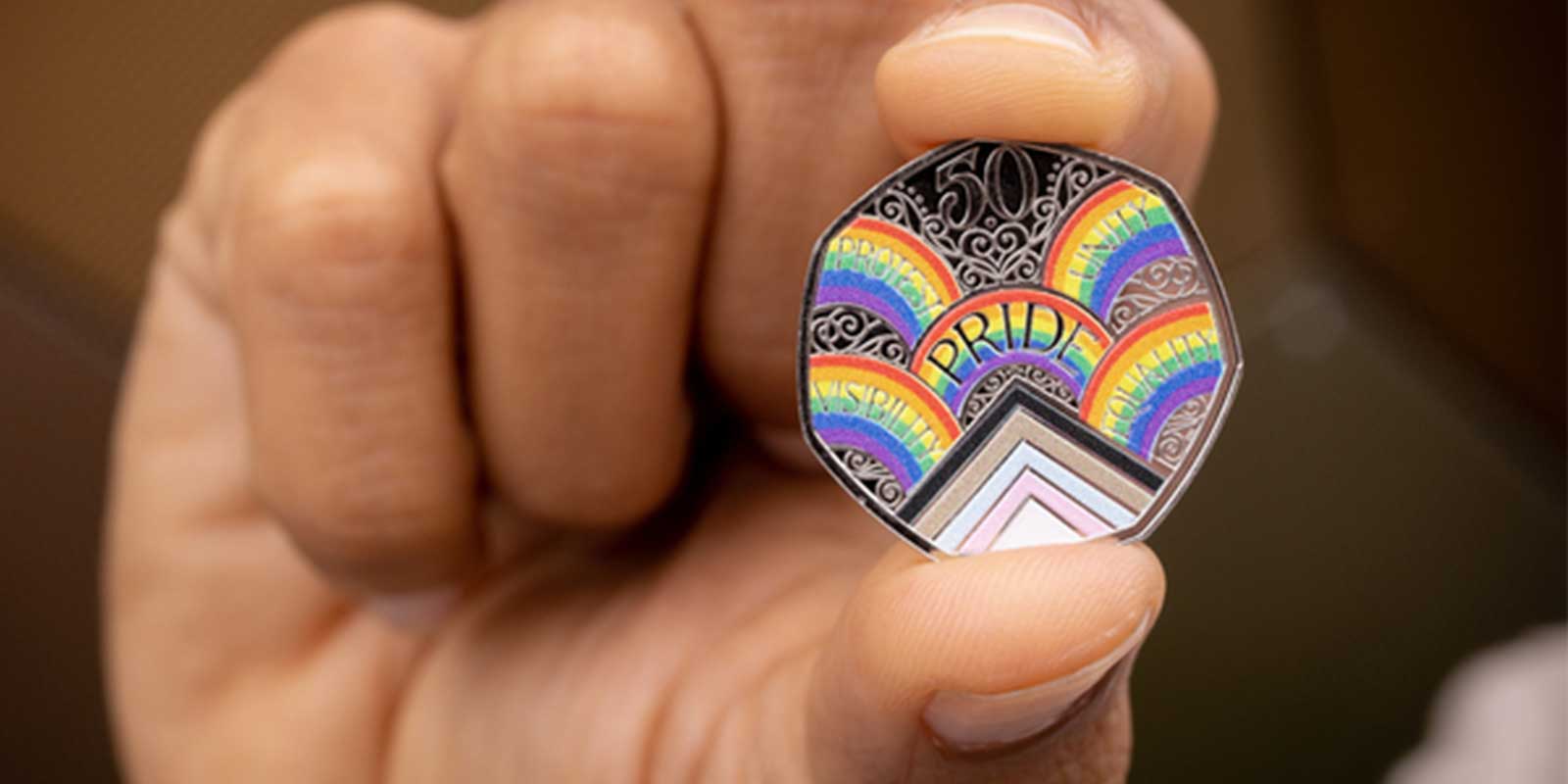 LONDON – The Royal Mint this week revealed a commemorative 50p (50 pence) coin celebrating the 50th anniversary of Pride UK. This coin marks the first time Britain's LGBTQ+ community has been celebrated on official UK coinage, and forms part of The Royal Mint's wider commitment to diversity and inclusion.
The coin has been designed by Dominique Holmes, an east London artist, writer, and LGBTQ+ activist with a varied artistic background that includes tattoo artistry. The coin design features Pride in London's values of Protest, Visibility, Unity, and Equality in rainbows. With state-of-the-art color printing technology, the iconic colors of the Pride progression flag are recreated with special-edition color versions of the silver and BU coins.
Since the first official Pride UK event in 1972, the Pride UK movement has been one of significant political and cultural importance. Now in its 50th year, Pride UK is more popular than ever and continues to fight against societal oppression and stand up for rights of the LGBTQ+ community.
"As part of the launch, The Royal Mint will make a financial contribution to London LGBT Community Pride. The 50p will not enter circulation but will be available to purchase via The Royal Mint website this summer."
Asad Shaykh, Director of Marketing and Communications at Pride in London said, "It was a privilege to visit The Royal Mint as part of our partnership and see our coin being made.
"It humbles me greatly that the words that I coined for the brand, PROTEST, VISIBILITY, UNITY & EQUALITY – will be on an actual coin, opposite the Queen. This queer brown immigrant has come a long way, powered by hope, love and this city. Nowhere in the world had this been possible, except the UK. Pride in London feels very proud today."
Clare Maclennan, Director of Commemorative Coin at The Royal Mint said, "The 50th Anniversary of Pride UK is a milestone celebration, and it is a privilege to mark 50 years of progress with this 50p coin. This is the first ever UK coin dedicated to Britain's LGBTQ+ community, with color printing technology capturing the spirit of Pride UK with its iconic rainbow colors.
"It was an honour to host representatives from Pride in London at The Royal Mint recently to strike their own coins as part of the launch and discuss with them our commitment to diversity and inclusion within the business and show how we are reinventing for the future."
As part of the launch, The Royal Mint will make a financial contribution to London LGBT Community Pride. The 50p will not enter circulation but will be available to purchase via The Royal Mint website this summer. The range includes gold, silver, and brilliant uncirculated versions.
The launch of the new LGBTQ+ coin forms part of The Royal Mint's wider commitment to equality, diversity, and inclusion. Alongside D&I training for all employees, a network of D&I Champions has been established to support The Royal Mint's wider vision of celebrating differences for an inclusive future.
This commitment also extends to an LGBTQ+ society for employees at The Royal Mint; established last year.  Named 'Enfys', the Welsh word for Rainbow, the group has hosted Q+A sessions, shared their personal stories and encouraged visibility and allyship amongst employees.
It is the first time the LGBTQ+ community has been celebrated on an official UK coin. https://t.co/15at8tIwRM

— BBC London (@BBCLondonNews) May 18, 2022
To find out more information about the 50th Anniversary of Pride 50p and to register for updates please visit The Royal Mint website.
LGBT 'Free Zones' tossed, UK LGBTQ ranking, Pussy Riot singer escapes
A look at top LGBTQ+ stories from Europe & the UK this week as a court rules against bigotry, the UK falters, plus a true-to life spy novel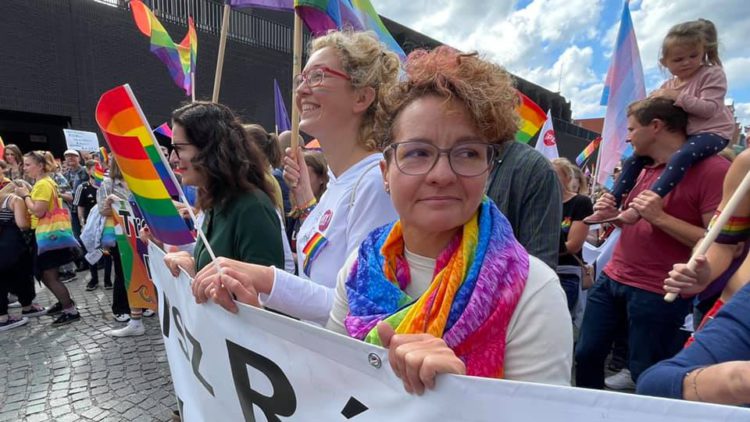 LONDON – LGBTQ+ news from Europe this past week saw a major development in Poland after a Provincial Administrative Court annulled actions taken previously to declare 'LGBT Free Zones' by provincial governments.
Large parts of Poland were labelled "LGBT-free zones", where regional governments declared they were against LGBT ideology. Last fall the executive branch of the European Union, the European Commission, sent letters out last week to the governors of five of Poland's voivodeships, (provinces) warning that pandemic relief funds totaling over 126 million euros ($150 million) will be withheld over anti-LGBTQ measures passed in their jurisdictions.
Poland has seen a resurgence in the past three years of rightwing religious ultra-conservative groups backed by nationalistic extremists in this heavily Catholic country of 38 million, which have led to passage of measures to restrict pride parades and other LGBTQ+-friendly events from taking place.
Proponents of these measures claim the necessity of the provinces to be "free of LGBTQ ideology" saying this is mandated by average Poles as well as by the anti-LGBTQ+ views of the Catholic Church.
The majority of Polish people support LGBTQ+ rights surrounding marriage and family, according to research by Miłość Nie Wyklucza (Love Does Not Exclude).
The survey found 56% of respondents believe same-sex marriage should be legal to ensure the safety of their children. Even more, 65%, said they felt "a biological parent raising a child with a same-sex partner" fits the definition of family. And 58% of people said a same-sex couple is a family even without children.
Lublin Regional Assembly passed a resolution in April 2019 declaring that LGBTQ+ rights aim to "annihilate" the "values shaped by the Catholic Church" PinkNewsUK reported.
In the same month, Ryki County, a district in Lublin, passed a resolution voting to protect "children, young people, families and Polish schools" from an apparent wave of "homoterror" being unleashed by "left-liberal groups".
PinkNewsUK also reported that the Provincial Administrative Court in Lublin found the resolutions were "adopted without legal basis and in gross violation of the law" after a legal challenge by the Polish Ombudsman.
They become the eighth and ninth "LGBT-free zones" voided by the courts following interventions by the Polish Ombudsman. Municipal councils in Istebna, Klwów, Serniki, Osiek, Lipinki, Niebylec and the Tarnowski County Council all scrapped such measures in 2019.
This past June, the leaders of 17 European Union countries had signed a letter that urges the EU to fight anti-LGBTQ discrimination. The EU has also called out the anti-LGBTQ measures taken more recently in Hungry.
ILGA-Europe, a Brussels based advocacy group promoting the interests of lesbian, gay, bisexual, trans and intersex people, at the European level, in a statement it sent to the Blade in June after the EU letter was issued, notes that both Hungary and Poland, another EU country in which lawmakers have sought to restrict LGBTQ rights in recent years are at odds with the EU position on LGBTQ+ people.
"For quite some time now, we've been informing EU ministers about systematic breaches of EU law committed by Hungary and Poland, which impact on LGBTI rights and the lives of LGBTI people," says ILGA-Europe.
The UK has dropped to 14th in the ILGA Rainbow Europe's rankings for LGBTQ+ rights, scoring 53 out of a possible 100
ILGA-Europe, which produces a yearly "rainbow map" of 49 countries across Europe, revealed this past week that the United Kingdom had the most significant drop in ranking for LGBTQ+ equality rights this past year falling from 10th to 14th place.
Leading contributors to the loss in ranking and standing on the ILGA annual listing was due in part to the ongoing battles over transgender rights with a failure by the Tory-led government of Prime Minister Boris Johnson to set gender recognition policies especially in regard to a total ban on LGBTQ+ conversion therapy.
ILGA-Europe's advocacy director, Katrin Hugendubel, described the UK's plunging status to The Guardian UK newspaper as "a sad reminder that when governments don't stand strong on their commitments to advance minority rights, a powerful opposition can use that space to spread hate and division".
The chief executive of Stonewall UK, Nancy Kelley, warned that "years of progress on LGBTQ+ policy that was achieved under successive administrations has been rapidly eroded by a UK government that has taken its foot off the pedal".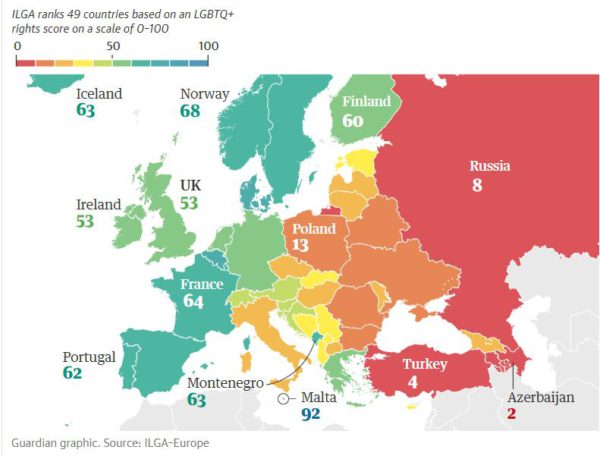 The ILGA highlighted the UK government's failure to extend a ban on conversion practices to transgender people, as well as abandonment of promised reforms on gender recognition and its equality action plan. It added that the UK also lost points because the government's equalities watchdog, the Equality and Human Rights Commission (EHRC), was "not … effectively protecting on the grounds of sexual orientation and gender identity" the Guardian reported.
Stonewall's Kelley called on the prime minister to "step back into the game" as a leader in protecting and promoting LGBTQ+ rights.
"As we approach the 50th anniversary of the first Pride in the UK, we call for his active leadership to rebuild our human rights institutions and to deliver a strategic policy programme that enables all LGBTQ+ people in the UK to live their lives in freedom and safety."
Maria Alyokhina of Pussy Riot escaped from Russia disguised as a food delivery worker
In what could be best described as a story worthy of a Cold-War era spy novel, the leader of the Russian activist band Pussy Riot fled Russia disguised as a food-delivery worker. Maria V. Alyokhina said in an interview with the New York Times that she was able to get to her girlfriend's home in Vilnius, Lithuania after evading Russian Federal Security Services agents.
The queer singer-songwriter musician and human rights activist who was on house arrest at the time of her escape was set to be transferred to a penal colony in the Russian Far East after being arrested six times in the past year protesting the policies of Russian President Vladimir Putin and more recently his order for the Russian invasion of Ukraine.
According to the account in the NY Times, Alyokhina left her apartment in the food-delivery worker disguise, and an unnamed friend drove her to the Belarusian border. The problem then became exiting from Belarus to Lithuania as she was turned away at the border twice by Lithuanian border agents.
The Times reported that Icelandic performance artist Ragnar Kjartansson eventually helped Alyokhina acquire the necessary travel documents from an unnamed country that in turn assisted her entering into Lithuania — where many Pussy Riot members had already escaped to, including Alyokhina's girlfriend, Lucy Shtein.
The band has now kicked off their European tour in Berlin.
Pussy Riot concert with activist after escape from Russia