New York Governor Cuomo signs Gender Recognition Act into law
"New York continues to lead the way in ensuring LGBTQ people are treated equally in every part of the law and society"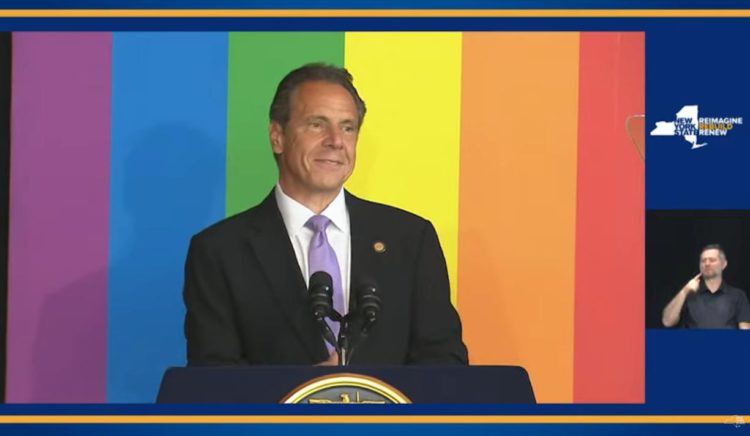 ALBANY, Ny. – New York Democratic Governor Andrew Cuomo signed into law the state's Gender Recognition Act Thursday. With a final push shepherded by openly gay New York State Assemblymember Daniel O'Donnell, (D), the New York State Assembly passed New York Senate Bill S4402 and its Assembly companion bill A5465, (GRA) two weeks ago in early June.
"Every New Yorker deserves to be free from discrimination and have state-issued identification and processes that respect them for who they are, recognize their gender identity and protect their safety," Governor Cuomo said. "New York continues to lead the way in ensuring LGBTQ people are treated equally in every part of the law and society, and this bill is another landmark that ensures New Yorkers can express ourselves for who we are."
On Wednesday, Lambda Legal and Governor Cuomo reached an agreement that puts on hold the lawsuit Lambda Legal filed on behalf of Sander Saba, a nonbinary transgender New Yorker seeking an "X" gender marker on their New York state driver's license. In exchange for putting Mx. Saba's lawsuit on hold, the State has committed to update its legacy computer system to be able to issue state ID cards and official driver's licenses with X gender markers by May 24, 2022.
"Lambda Legal applauds the signing of the Gender Recognition Act (GRA) into law, an important and long-awaited bill we strongly supported for years. […] This long-awaited law will remove the publication requirement for name changes, allow for a self-attestation system for DMV-issued IDs, including drivers' licenses, allow for gender-neutral X markers on state-issued IDs, and codify into law several recent legal wins by Lambda Legal and others such as allowing for self-attestation and X gender markers on NY State birth certificates, permitting corrections to the gender marker on minors' birth certificates, and permitting parents to correct the parent's name and gender on their child's birth certificate, among other important updates. We welcome Governor Cuomo signing this bill and hope the state continues to ensure all transgender, nonbinary, and gender non-conforming New Yorkers have access to correct documentation," Ethan Rice, Senior Attorney with the Fair Courts Project at Lambda Legal said.
"This change will bring New York up to date with the 19 other states and the District of Columbia that maintain policies respecting the lives of nonbinary people and giving them access to accurate identity documents and the ability to be fully themselves in their day-to-day lives," Rice added.
"We are thrilled to know that after years of advocacy, transgender and nonbinary people in New York now finally have many more of the critical protections we need. The Gender Recognition Act makes updating ID documents easier and less expensive by removing both the requirement for a doctor's note to change gender markers and the publishing requirement for court-ordered name changes" said Charlie Arrowood, the Transgender Legal Defense & Education Fund's  Name Change Project Counsel. "Having accurate ID documents that reflect who you are is critical for the health and safety of transgender and nonbinary New Yorkers."  
WATCH: Governor Cuomo Signs the Gender Recognition Act
Openly gay journalist shot dead at home in Philadelphia
Jim Kenney, the Mayor of Philadelphia, said in a statement that he is "shocked and saddened" by Kruger's death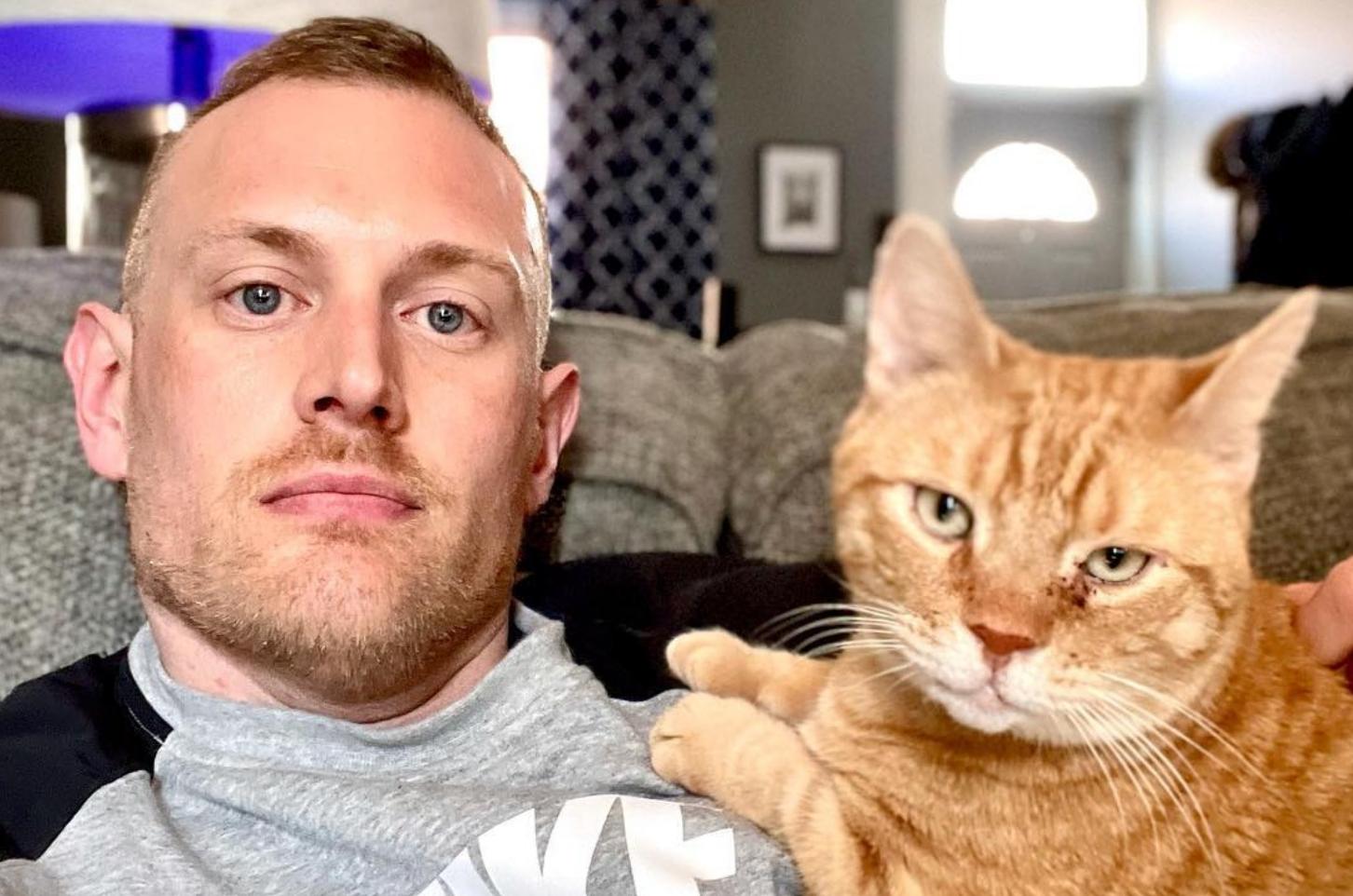 PHILADELPHIA, Penn. – An openly gay journalist was shot to death in his Point Breeze neighborhood home in the 2300 block of Watkins Street in South Philadelphia early Monday morning.
According to Officer Shawn Ritchie, a spokesperson for the Philadelphia Police Department, 39-year-old Josh Kruger was shot at about 1:30 a.m. and collapsed in the street after seeking help. Kruger was transported to Penn Presbyterian Hospital where he was pronounced dead at 2:13 a.m.
Police said that Kruger was shot seven times throughout the chest and abdomen and that no weapons were recovered nor have any arrests been made. Homicide investigators noted that there was no sign of forced entry and the motive remains unclear.
Philadelphia District Attorney Larry Krasner said in a statement:
"Josh Kruger lifted up the most vulnerable and stigmatized people in our communities — particularly unhoused people living with addiction. As an openly queer writer who wrote about his own journey surviving substance use disorder and homelessness, it was encouraging to see Josh join the Kenney administration as a spokesperson for the Office of Homeless Services.
Josh deserved to write the ending of his personal story. As with all homicides, we will be in close contact with the Philadelphia Police as they work to identify the person or persons responsible so that they can be held to account in a court of law. I extend my deepest condolences to Josh's loved ones and to all those mourning this loss."
The local PBS/NPR affiliate, WHYY reported Kruger had written extensively with bylines in multiple publications, including The Philadelphia Inquirer, Philadelphia Magazine, The Philadelphia Citizen, WHYY, and Billy Penn.
CBS News reported that Kruger overcame homelessness and addiction to work for five years in city government, handling Mayor Jim Kenney's social media and serving as the communications director for the city's Office of Homeless Services.
He left city government in 2021 to return to journalism, according to his website.
"He was more than just a journalist," Kendall Stephens, who was a friend and neighbor of Kruger's told CBS News. "He was more than just a community member. He was somebody that fought that great fight so many of us are not able to fight that fight because we're too busy sheltered in our own homes wondering if someone is going to knock down our doors and kill us the same way they killed him. The same way they tried to kill me. And we're tired of it."
Jim Kenney, the Mayor of Philadelphia, said in a statement that he is "shocked and saddened" by Kruger's death.
"He cared deeply about our city and its residents, which was evident in his public service and writing. Our administration was fortunate to call him a colleague, and our prayers are with everyone who knew him."
Shocked and saddened by Josh Kruger's death. He cared deeply about our city and its residents, which was evident in his public service and writing.

Our administration was fortunate to call him a colleague, and our prayers are with everyone who knew him. https://t.co/dnRxQ0Ic3W

— Mayor Jim Kenney (@PhillyMayor) October 2, 2023
The District Attorney's LGBTQ+ Advisory Committee issued the following statement:
"Many of us knew Josh Kruger as a comrade who never stopped advocating for queer Philadelphians living on the margins of society. His struggles mirrored so many of ours — from community rejection, to homelessness, to addiction, to living with HIV, to poverty — and his recovery, survival, and successes showed what's possible when politicians and elected leaders reject bigotry and work affirmatively to uplift all people. Even while Josh worked for the Mayor, he never stopped speaking out against police violence, politicized attacks on trans and queer people, or the societal discarding of homeless and addicted Philadelphians.
"We are devastated that Josh's life was ended so violently. We urge anyone who has information that could lead to an arrest and prosecution for Josh's murder to contact the Philadelphia Police or the DA's Office directly. LGBTQ+ Philadelphians experience violence of all kinds every day; few people used their platforms to remind powerful people in government of that reality as effectively as Josh Kruger did. Josh and the communities he advocated for every day of his life deserve nothing less than justice and accountability for this outrageous crime."