Facebook's name policy ends up in wrong name for awardee
"Facebook is a billion dollar corporation- if they won't change the name they must have guidelines & should explain those guidelines clearly."
By David-Elijah Nahmod | SAN FRANCISCO – Facebook's decision several years ago that people must use their first and last names on the popular social media site had negative consequences for a queer African American Bay Area man who recently received an award with his incorrect name.
Blackberri, a well known singer-songwriter who uses one name, was initially thrilled when he learned that he had won Man of the Year Award from The Barony, a 501(c)(3) nonprofit based in the East Bay that raises funds for charities within Alameda, Contra Costa, and Santa Clara counties. But Blackberri's excitement turned to disappointment when he saw that the award was made out to "Blackberri Singer," the name he has been forced to use on Facebook.
"Blackberri Singer is not my name," Blackberri told the Bay Area Reporter. "I had to choose it because Facebook didn't let me use one name."
Blackberri, 76, added that he had attended a meeting at the San Francisco LGBT Community Center in 2014 when Facebook addressed its real names policy. At the time Facebook was forcing drag performers to use the names on their government-issued IDs, and not the names they perform under and are known by. There had been some concern that this policy was discriminatory toward the trans community, as the policy could force trans people to use their birth names on Facebook, even though such names might be at odds with their gender identity.
There had also been reports that battered women and sexual assault survivors were being forced to use their legal names on the social networking site, which might open them up to additional attacks.
In 2015, Sister Roma of the Sisters of Perpetual Indulgence and others met with Facebook officials to discuss the issue. Facebook promised that they would make it easier for users to provide the company with more information about themselves so that the names they are commonly known by could be used on their profiles.
But some have fallen through the cracks, as Blackberri did. Singer was chosen as his last name on his Facebook profile because it is what he does for a living.
"I took my passport, my credit card, and everything," Blackberri said. "They have one name on them. So they realized that I had one name, and they said they would drop 'Singer' and just let me use the one name, but they never did."
Blackberri noted that he has been unable to contact anyone at Facebook more recently.
"You can't contact anybody there," he said, adding that it upset him to receive an award with the wrong name on it.
"All my other awards have just one name on them," he said. "Because that's my name. I changed it about 50 years ago because I just wanted one name. My fan page has one name. I don't understand why they can't drop the Singer from the other page that I use more."
He noted that music of his has been archived at the Smithsonian.
"I have music in Marlon Riggs' film 'Tongues Untied,'" he said. "I have music in Peter Adair's film 'Word is Out,' in the film 'Looking for Langston.' I'm very well known."
Blackberri is pleased that The Barony is going to correct the name on his award. Drag performer Viva Commotion, also known as Monolito Wilson, serves as the chairperson of The Barony, and is also queen mother to the Barony court. Commotion told the B.A.R. that Blackberri has been an inspiration to them and explained in greater detail what Blackberri won his award for. Commotion said they took Blackberri's name from the Facebook page that contained the "singer" name.
"The event was our second annual Black Excellence Awards Gala," Commotion said. "A creative reminder of the success both historically and recently within the African American community. The event is a catalyst to encourage the community to continue to reach for the stars. We celebrate and honor the advancements and achievements of local POC community leaders."
Commotion said that they found out about the error when Blackberri posted a notice on his Facebook page that he had won an award, but that the name on the award was wrong. Commotion responded to the notice and told him that his certificate would be redone.
"Facebook is a billion dollar corporation," Commotion said. "If they won't change the name they must have guidelines and should explain those guidelines clearly. Many of us are identified by our professional monikers and choose to keep our true identities for those we want to connect with."
Commotion added that they wanted to apologize for any confusion that the mix-up may have caused.
"I have changed the name and will be contacting Blackberri to pick up his new certificate at his convenience," Commotion said.
For his part, Blackberri is still hopeful that he will be able to correct the name on his Facebook page.
"It's so overdue," he said.
Facebook reps Justin Osofsky and Devon Kearns did not respond to the B.A.R.'s request for a comment.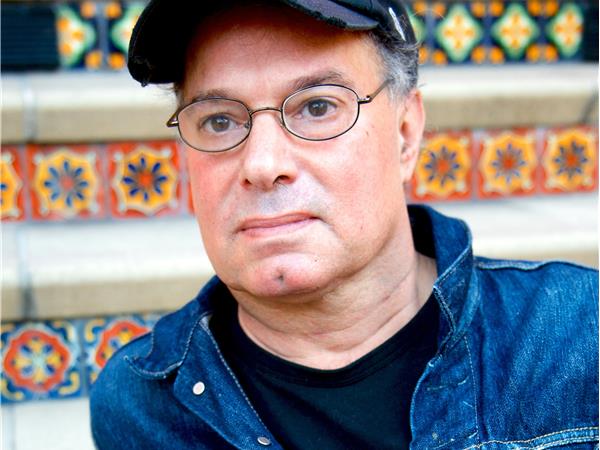 David-Elijah Nahmod is an American/Israeli of Syrian descent who has lived in New York City and Tel Aviv. Currently in San Francisco, his eclectic writing career has included LGBTQ and Jewish publications, and monster magazines.
The preceding article was previously published by The Bay Area Reporter and is republished with permission.
YouTube demonetizes Matt Walsh after repeated transphobic vitriol
Walsh has been leading boycott of Bud Light for its collaboration with TikTok star Dylan Mulvaney, whom he called "weird & artificial"


By Ari Drennen | WASHINGTON – In a speech at the University of Iowa, self-described "theocratic fascist" and Daily Wire host Matt Walsh complained that his YouTube channel had been stripped of advertiser revenue, which he said was bringing in more than $100,000 per month.
An independent estimate suggests that Walsh's YouTube revenue could have been as high as $1.6 million per year.
YouTube confirmed the demonetization, with a spokesperson writing, "We suspended monetization on Matt Walsh's channel due to repeated violations of our YouTube Partner Program policies, which include our Advertiser-Friendly Guidelines. These policies apply equally to all creators, regardless of political viewpoint, and channels that repeatedly violate these policies are demonetized."
Speaking at University of Iowa, Matt Walsh confirms that his YouTube channel was demonetized for repeatedly attacking Dylan Mulvaney, says that he was making over $100,000 a month — and that he can get it back if he stops misgendering Mulvaney. pic.twitter.com/TIJfVkI5V2

— Ari Drennen (@AriDrennen) April 20, 2023
The demonetization, which was announced before the speech in a Twitter thread by Daily Wire CEO Jeremy Boering, reportedly comes in response to Walsh's increasingly vitriolic campaign against Dylan Mulvaney, which escalated after the transgender TikTok star announced a collaboration with Bud Light.
Speaking before an audience of college students, Walsh announced that rather than stop his tirades against Mulvaney, he would make his show free to all viewers on the Daily Wire+ app and would upload episodes to Twitter, suggesting some kind of deal with Twitter CEO Elon Musk. "I truly see the fight against gender ideology as the last stand for Western civilization," Walsh said. "Because if the sane side loses this, it's over. It's over after this."
Matt Walsh says that starting Monday, his show will be available for free on DailyWire+ — and that the entire show will be uploaded to Twitter every day. pic.twitter.com/vhZp6uIFrA

— Ari Drennen (@AriDrennen) April 20, 2023
Walsh has targeted Mulvaney in a series of increasingly vicious attacks over a period of several months, beginning with a rant in which Walsh told the trans influencer, "You are weird and artificial, you are manufactured and lifeless, you are unearthly and eerie." The monologue led to backlash within right-wing media and was cited by one Daily Wire writer in her decision to leave the company. But Walsh doubled down, saying that he "would rather be dead" than have a trans child. And then, at the start of  April, Bud Light sent Mulvaney a can of beer with her face on it. 
Walsh, who previously made comments supportive of teenage pregnancy, has a history of spreading anti-trans vitriol. As documented by Media Matters, between mid-February and mid-March, Walsh also repeated his statement about preferring death to a trans child; misgendered and deadnamed a trans woman featured in a Hershey's chocolate ad (in Canada); defended his colleague Michael Knowles' call to eradicate "transgenderism … from public life entirely" by claiming to be "in a war against the most deranged ideology ever invented by the human race," which he called a "parasite"; and called the trans community "a suicide cult."
YouTube's hate speech policy promises to "remove content promoting violence or hatred against individuals or groups" based on … "gender identity and expression" and/or "sexual orientation." Social Blade indicates that two Walsh videos had already been demonetized in April when the Daily Wire host led a boycott against Bud Light for collaborating with Mulvaney. If Walsh's contract contains provisions similar to those found in the contract offered to Louder with Crowder host Steven Crowder, which stated that being demonetized would lead to a 25% cut in his salary, the loss of YouTube revenue is a huge financial blow to Walsh.
The Daily Wire+ app continues to be available in the Apple App Store and the Google Play store. The Apple App Store's content guidelines lay out a prohibition on "defamatory, discriminatory, or mean-spirited content, including references or commentary" targeting gender or sexual orientation, especially if the app or content "is likely to humiliate, intimidate, harass, or harm individuals or groups." The Google Play terms of service similarly forbid "apps that promote violence, or incite hatred against individuals or groups based on race or ethnic origin, religion, disability, age, nationality, veteran status, sexual orientation, gender, gender identity, caste, immigration status, or any other characteristic that is associated with systemic discrimination or marginalization."
Walsh's move to uploading his show to Twitter comes at a convenient time for the Daily Wire host. Twitter, which was acquired by Elon Musk in 2022, recently updated its terms of service to remove its previous prohibition on targeted misgendering and deadnaming of trans people. Musk recently launched an effort to reassure nervous Twitter advertisers and to convince those who previously abandoned the platform to return. In one recent interview, Musk claimed that Twitter was open to advertiser feedback but that "freedom of speech is paramount."
******************************************************************************************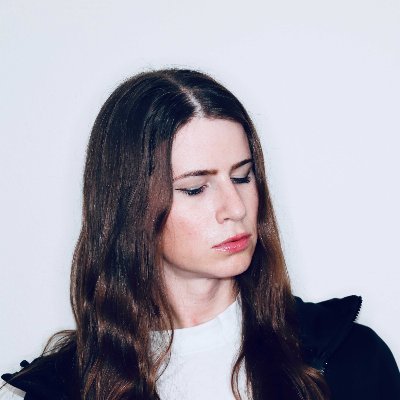 Ari Drennen is the LGBTQ program director for Media Matters, where she has worked since January 2022. She has a bachelors degree in political science and economics from Middlebury College. Previously she worked at the Center for American Progress and the League of Conservation Voters
*******************
The preceding article was previously published by Media Matters for America and is republished by permission.