LA masks up as hyper-contagious Delta variant surges at warp speed
"The extreme vulnerability of people who are not vaccinated, which will account for infections, hospitalizations, and, ultimately, deaths"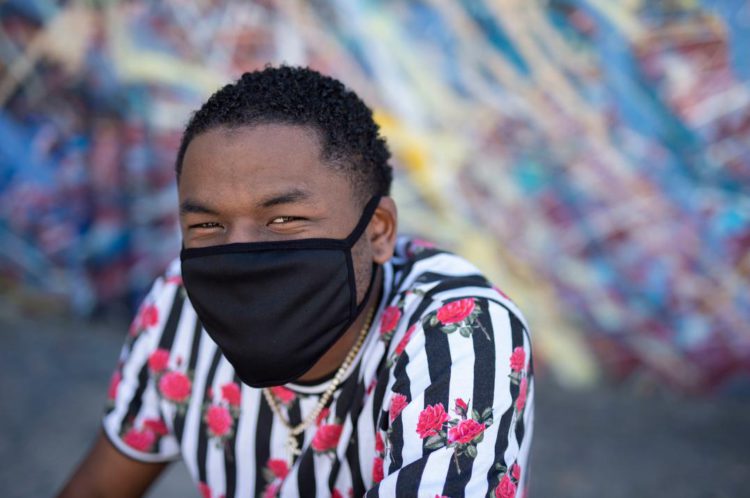 LOS ANGELES – The County of Los Angeles is now positioned on the front lines of the national battle to contain the hyper-contagious Delta variant of the coronavirus. As cases and numbers explode in the United States, the decision by the County's health officials to order residents to mask-up even if fully vaccinated indoors may prove to be the national blueprint for combatting transmission of the disease.
The Health Department's new order takes effect at 11:59 p.m. Saturday everywhere in Los Angeles County, except Pasadena. (Pasadena and Long Beach have their own health departments; Long Beach followed L.A. County with its own mask order, but Pasadena still only recommends everyone mask up.)
Nearly two weeks after the Fourth of July holiday and one month after the June 15 reopening, transmission of COVID-19 in L.A. County has rapidly increased to very concerning levels. This is due to the presence of the more infectious Delta variant and the intermingling of unmasked individuals where vaccination status is unknown.
The Los Angeles County Department of Public Health confirmed 1,827 new cases of COVID-19 Saturday afternoon; a four-fold increase from the 457 cases seen on July 4 and an eight-fold increase from the 210 cases seen on June 15.
Saturday's daily test positivity rate is 3.7%. On July 4, test positivity was near 1.5% and June 15, test positivity was near 0.5%.
Not every official however is onboard, on Friday Los Angeles County Sheriff Alex Villanueva, publicly announced; "Forcing the vaccinated and those who already contracted COVID-19 to wear masks indoors is not backed by science and contradicts the U.S. Centers for Disease Control and Prevention (CDC) guidelines."
The Sheriff went on to add, "The Los Angeles County Department of Public Health (DPH) has authority to enforce the order, but the underfunded/defunded Los Angeles County Sheriff's Department will not expend our limited resources and instead ask for voluntary compliance. We encourage the DPH to work collaboratively with the Board of Supervisors and law enforcement to establish mandates that are both achievable and supported by science."
The Sheriff's announcement prompted reaction from West Hollywood City Mayor Lindsey Horvath who tweeted, "Last I checked, he's not a scientist, nor is he a medical or healthcare professional. Let's leave those decisions to the experts while we all do our part to take care of each other & get through this thing together."
Last I checked, he's not a scientist, nor is he a medical or healthcare professional. Let's leave those decisions to the experts while we all do our part to take care of each other & get through this thing together.

— Lindsey P Horvath (@LindseyPHorvath) July 17, 2021
On Friday during the regularly scheduled White House COVID-19 Response Team and Public Health Officials briefing Dr. Rochelle P. Walensky, the head of the Centers for Disease Control and Prevention, told reporters;
"CDC reported more than 33,000 new cases of COVID-19. [Thursday] Our seven-day average is about 26,300 cases per day, and this represents an increase of nearly 70 percent from the prior seven-day average, she said. "There is a clear message that is coming through: This is becoming a pandemic of the unvaccinated. We are seeing outbreaks of cases in parts of the country that have low vaccination coverage because unvaccinated people are at risk. And communities that are fully vaccinated are generally faring well," she added.
The CDC head also noted "the good news is that if you are fully vaccinated, you are protected against severe COVID, hospitalization, and death, and are even protected against the known variants — including the Delta variant — circulating in the country" But she cautioned, "If you are not vaccinated, you remain at risk. And our biggest concern is that we are going to continue to see preventable cases, hospitalizations, and, sadly, deaths among the unvaccinated."
The chief medical advisor to President Joe Biden, Dr. Anthony Fauci told the briefing; "We are dealing with a formidable variant in the Delta variant, as reflected by the data that Dr. Walensky told you, and the extreme vulnerability of people who are not vaccinated, which will account for infections, hospitalizations, and, ultimately, deaths.

And so the message loud and clear that we need to reiterate is that these vaccines continue to strong protection against SARS-CoV-2, including the Delta variant. And so — why it's so important for yourself, your family, and your community to get vaccinated."
Biden administration officials in the effort to get the remaining population vaccinated are also combating misinformation about the vaccines and COVID-19 spread even among those fully vaccinated in what the U.S. Surgeon General, Vice Admiral Vivek Hallegere Murthy warned is "a serious threat to public health," as the Biden administration grows increasingly concerned about misleading claims about coronavirus vaccines.
The President addressed those concerns in a question posed as he was departing the White House Friday afternoon. When asked by NBC News Chief White House Correspondent Peter Alexander, "What's your message to platforms like Facebook regarding COVID misinformation?" The president responded saying "They're killing people."
"The only pandemic we have is among the unvaccinated, and that's — they're killing people," he added.
A spokesperson for Facebook angrily deflected the President's remarks in a media statement saying in part, "More than 3.3 million Americans have also used our vaccine finder tool to find out where and how to get a vaccine. The facts show that Facebook is helping save lives. Period."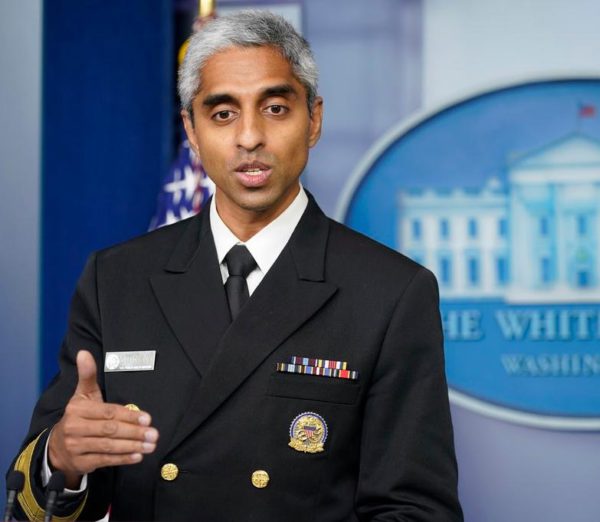 Indirectly taking aim at social media giant Facebook, the Surgeon General had told reporters Thursday, "Now, health misinformation didn't start with COVID-19. What's different now though is the speed and scale at which health misinformation is spreading. Modern technology companies have enabled misinformation to poison our information environment with little accountability to their users. They've allowed people who intentionally spread misinformation — what we call "disinformation" — to have extraordinary reach," he said.

"They've designed product features, such as "Like" buttons, that reward us for sharing emotionally-charged content, not accurate content. And their algorithms tend to give us more of what we click on, pulling us deeper and deeper into a well of misinformation," Murthy added.
In a series of phone calls, public health officials at local, state, and federal levels told the Blade that with the onslaught of the Delta variant, Americans need to be more vigilant- especially as Americans are traveling more and headed out to favored holiday or even local activities.
An official for the CDC, who is knowledgeable but not authorized to speak publicly, acknowledged that there seemed to be a generalized perception that a person being fully vaccinated is immune which is worrisome as the official reiterated Dr. Fauci's public statement Friday that the bottom line continues to be very simple: "While fully vaccinated individuals have a high degree of protection against serious illness from COVID-19, including the Delta variant." The official went on to note that a fully vaccinated person can be infected asymptomatic and be a source of transmission especially the Delta variant.
When asked about the health order in Los Angeles to order masks indoors even if fully vaccinated the CDC official said that erring on the side of caution in the face of the lightening spread of the Delta variant was not only prudent but would ultimately save lives.
As LA County prepares to have Angelenos mask-up again, debate also peppers discussions on social media and elsewhere over the issue of breakthrough COVID-19 cases. The CDC defines breakthrough to any presumed infection by SARS-CoV-2 (that is, any positive coronavirus test) if it's detected more than two weeks after someone receives the final dose of a COVID-19 vaccine.
Media reports on a series of breakthrough COVID-19 cases in Provincetown, Massachusetts, a popular Cape Cod holiday destination especially in the LGBTQ community, suggests that the CDC and health department's information on degree of illness experienced being milder than would be the case if unvaccinated, is backed by the science and data.
According to a spokesperson for the Barnstable County Department of Health, which covers all of the Cape including Provincetown, there have been breakthrough documented cases among residents, especially on the Provincetown island. In a statement released earlier in the week health department officials noted;
"Cases of COVID-19 were confirmed in Provincetown, in consultation with the Massachusetts Department of Public Health. The positive cases were identified in individuals presenting with mild respiratory symptoms and were tested for COVID-19.
Overwhelmingly, the affected individuals have been fully vaccinated for COVID-19. The moderate intensity of symptoms indicates that the vaccines are working as predicted. Provincetown has among the highest vaccination rates in the Commonwealth, with 114% of the eligible population age 12 and older in Provincetown having been fully vaccinated.
Health officials expect to continue to see a low level of positive cases through the summer in a community such as Provincetown with a seasonal population of approximately 60,000. As we enter a new phase of living with the virus, vaccination remains our strongest defense in preventing serious illness, hospitalization, and death from COVID-19."
Please remember that COVID-19 is still present in our community! If you are experiencing symptoms, it's important to seek testing, even if you have been fully vaccinated. For more information about COVID-19 testing on Cape Cod, please visit our website at https://t.co/PbC2FNPSVZ. pic.twitter.com/34tHCKmyur

— Barnstable Co Health (@BCHDCapeCod) July 14, 2021
Dr. Amesh Adalja, a senior scholar at the Johns Hopkins Center for Health Security and a specialist in infectious diseases, explained that while breakthrough cases are going to occur, all cases would be decreased if everyone just got the vaccine already.
Perhaps most important, mini outbreaks like this one do nothing to dent the clear reality that the vaccines are safe and effective.
"These people somehow believe that COVID is going to magically disappear," he told The Daily Beast. "We are going to be having COVID cases ten years from now. And breakthrough cases will occur no matter what."
Los Angeles entrepreneurial executive Brian Pendleton, a private pilot, had flown his plane to the Cape to spend the July 4 holiday weekend at Provincetown along with his partner. Halfway through his holiday there he experienced symptoms including headaches, congestions, he told the Blade this week. Upon returning to Los Angeles he was tested for COVID-19 and initially received a negative result. But he says after a PCR test he was tested positive.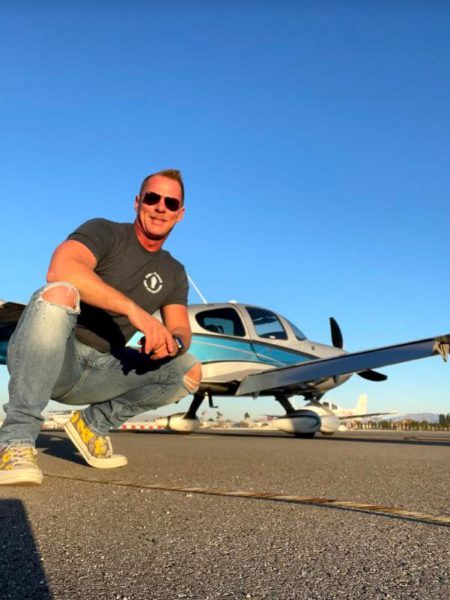 Pendleton said that his partner also tested positive and later discovered that his partner's 70 something parents had also tested positive. All of them have been vaccinated for the disease, Pendleton noting that he received his second dose of Moderna at LA's mass vaccination site at Dodger stadium in April.
Los Angeles County Health Officer Dr. Muntu Davis acknowledged that a percentage of vaccinated people will be affected by that the numbers are miniscule in comparison to those who remain unvaccinated and are at much greater exposure to hospitalization and dying from the disease.
Speaking about the new mask mandate, Davis said that it applies to everyone, including vaccinated people. That's because he and other public health officials want to make masking a universal practice, to ensure everyone who needs to is doing it.
"I don't think in general that self-attestation is actually good and there may be some people who are unvaccinated and don't want to make that known," Davis said in announcing the revised rules Thursday. "That just puts others at risk."
Groups who are exempt from the rules remain unchanged from earlier in the pandemic: children under 2 and anyone who can't safely wear a mask.
The main push now Davis and other officials are urging, is to get as many Angelenos vaccinated as possible. As of this week, 61% of county residents age 16 and older are fully vaccinated, and more than 5 million people total.
Officials want to achieve a vaccination rate of at least 80% to reach herd immunity, which means even unvaccinated people are protected from the virus' uncontrolled spread. The date the county is expected to get to that number has been repeatedly pushed back, and now it's not expected to come before fall.
"We continue to see fewer folks than we'd like to see getting their first dose of vaccine, week to week," Davis said. "As there is currently substantial community transmission of COVID-19 here in L.A. County and in our nation, that urgency to get more people vaccinated remains high."
LA County's COVID-19 test positivity rate increased by 700% in just one month – jumping from 0.5% to 3.7%. The vaccines can protect you from serious illness, hospitalization and death. Find a location near you at https://t.co/UVkFi7ugj8 pic.twitter.com/ycY9Ichr0K

— LA Public Health (@lapublichealth) July 16, 2021
License plate recognition cameras deployed in Melrose District
"If you commit a crime on Melrose we're gonna stop you, we're gonna catch you, and we're gonna prosecute you"
LOS ANGELES – After a series of recent violent 'smash & grab' crimes along with a rise in physical assaults and robberies, the City of Los Angeles is installing automated license plate recognition cameras in the Melrose business corridor and surrounding neighborhoods.
Speaking with reporters Tuesday, Los Angeles City Councilmember Paul Koretz announced that the city partnered with community organization Melrose Action and is implementing the installation of 12 cameras.
"It's just another step to send a message that if you commit a crime on Melrose we're gonna stop you, we're gonna catch you, and we're gonna prosecute you," Koretz said and added the cameras being installed will "provide a next level of surveillance."
Melrose Action raised more than $30,000 and Koretz contributed another $10,000 to get the program off the ground, according to a news release announcing the project.
Melrose Action co-founder Peter Nichols told the Los Angeles Times he has been disturbed by recent crimes in the area.
"We went through a homicide cycle. Then we then we went through an armed robbery cycle that lasted for several months," Nichols told the Times. "Now the latest is the smash-and-grabs."
License plate readers have come under fire over potential privacy issues as usage has grown among law enforcement agencies, the Times reported.
The Times also noted that the California state auditor said last year that the LAPD and three other law enforcement agencies had not provided sufficient privacy protections.
Koretz told KTLA that the images will be shared among local law enforcement agencies including the LAPD and the Los Angeles County Sheriff's Department.
********************
Gay celebs to help Project Angel Food deliver 2,000 Thanksgiving dinners
The Hollywood-based charity provided 1 million meals in 2020 to people with COVID, cancer, HIV/AIDS & more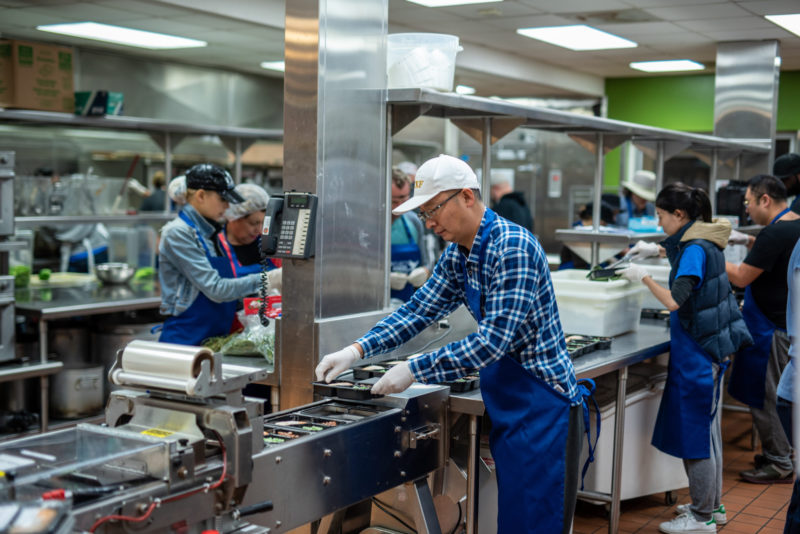 LOS ANGELES – Melissa Rivers and some of L.A.'s best known out gay celebrities will be pitching-in this Thanksgiving to help Project Angel Food provide a holiday meal to thousands of critically-ill clients and their caregivers.
The holiday helpers include KTLA-TV's Gayle Anderson, actors Megan Hilty, Juan Pablo Di Pace, Peter Porte as well as 2018 Los Angeles Blade Best of Gay L.A. Winner Chef Stuart O'Keeffe, among others.
In 2020, with the coronavirus raging, Project Angel Food delivered a record 3,000 traditional turkey dinners, and a total of one million meals last year.
Over the past 32 years, Project Angel Food has delivered more than 13 million meals to people with serious medical issues since its start in 1989. It was founded by Marianne Williamson, along with David Kessler, Ed Rada, Howard Rosenman and Freddie Weber; At first, it was an outreach program of the Los Angeles Center for Living,
"That was the height of the AIDS crisis, so everyone in Hollywood converged upon Project Angel Food to make it successful and to take care of our people who were dying," CEO Richard Ayoub told the Los Angeles Blade. "Bette Midler, Judith Light, Sheryl Lee Ralph. Elizabeth Taylor. Shirley MacLaine, Whoopi Goldberg, the list goes on and on and on." In recent years that list went on to include Halle Berry, Adam Lambert, Jesse Tyler Ferguson and even Prince Harry and Meghan Markle.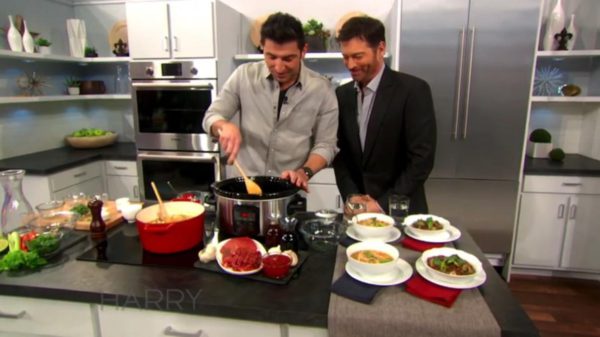 What's important to Project Angel Food's clients, however, isn't so much who's delivering as much as what they're bringing and why, Ayoub said.
"Today we have about 2,400 clients," he said, noting at least 500 of them are living with HIV as their main diagnosis. "These long-term survivors of AIDS and HIV, they're the ones we want to continue to honor and celebrate and take care of, so they're going to need us as long as it takes, and we're going to be there for them."
But then there is what Ayoub called "the second pandemic:" COVID-19. "The people with diabetes, heart disease, lung disease, people who are immune-suppressed, they are the most susceptible to get COVID. And if they get it, they're the most likely to die," he said. "So we want to make sure that they don't get out of their houses if they don't have to, and that they get all the right food that they need to keep them healthy."
And the same inflation problems plaguing all of us have hit the Vine Street nonprofit, too, Ayoub said.
"Our goal is to continue to feed the people we have, and by doing that, it is costing us more money today than it did last year," said Ayoub. "We just bought a brand new van, the very same kind of van we bought last year. But it costs $10,000 more because of supply chain problems. Food is 30% more. Fuel: We're paying $5 a gallon when you and I drive around town. Now, can you imagine doing that times 12? We have 12 vans that cover all 4,500 square miles of our county."
Ayoub noted that as many Americans get together this week for the traditional feast, politics may divide us, but there's one essential thing that brings everyone together: Food.
"It's one of the basic needs of any human being, and that is a nonpolitical issue," Ayoub told the Blade. "I think that's why we have Democrats and Republicans and independents supporting us and have always supported us, because you can't argue with someone who is sick and homebound and has the need for a meal that will nourish them and in some cases, help them heal."
Project Angel Food may have attracted some famous names to help out, said Ayoub, but right now the charity has some very immediate needs that everyday people can help them meet.
"Three things people can do. One, they can volunteer. We have a shortage of volunteers in our kitchen for the first time in our history," he said. "We need your help. Of course, we always accept donations, and angelfood.org/donate is a good place to go. And then third, spread our message. Get our message out there to your friends and family, and just make sure everyone's aware that there's no one else in L.A. County that does what we do at Project Angel Food." 

Click here to find out more about Project Angel Food, its mission and the Thanksgiving food drive.
'There's no place like home,' The Ariadne Getty Foundation Senior Housing
"This is probably the most important home I've ever had- My new home is my sanctuary. It is safety. It is my place of peace"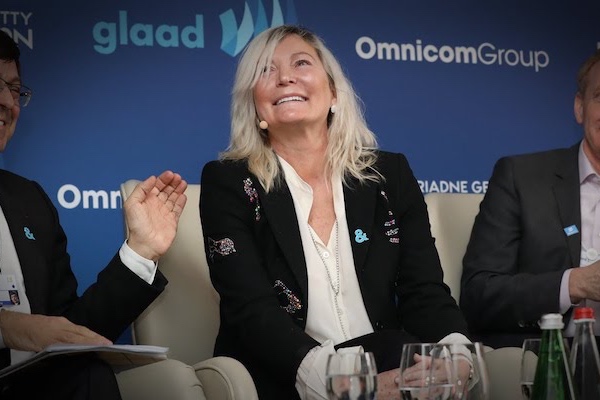 LOS ANGELES – The impact of a philanthropist's work on a community may often be felt although the public at large may not actually be informed on the character of that person sometimes mistaking the physical recognition such as naming rights on buildings as ego driven.
This simple truth is hardly applicable to the Ariadne Getty Foundation's founder and namesake, Ariadne Getty, as her work is not driven by ego, instead an unyielding devotion to community.
In Los Angeles the Getty family name can be found in public spaces that enhance the culture and education of Angelenos, the two most notable being the J. Paul Getty Museum at the Getty Center and the Getty Research Institute Library.
At LA's central library one of the largest exhibition spaces carries the family's name.
Ariadne Getty's significant philanthropic efforts however, are more focused on a marginalised community and aren't comprised of a grouping of public spaces adorned with plaques. This quiet unassuming mother of two instead prefers to direct efforts into funding organizations that directly benefit the LGBTQ+ community.
Her foundation has been underwriting the efforts of the Los Angeles LGBT Center and GLAAD. Getty joined the board of directors of the latter in 2016 and on Feb 1, 2018 at the World Economic Forum in Davos, Switzerland, Getty pledged $15 million to the organization, which focuses on media and increasing the visibility and acceptance of the LGBTQ community.
Getty is the mother of two twenty-something children who are members of the LGBTQ+ community and is the mother-in-law to a high profile Trans social media influencer who is married to one of her kids. While naturally focused on the younger set as a result, she also has deep compassion for LGBTQ+ seniors telling journalist Karen Ocamb in an interview this past January;
"I'm particularly excited about the seniors," Getty says. "My heart goes out to them so much because they've lost lots of their friends and they're lonely and the Center [LA-LGBT] provides such a hub of activity. And I love the fact that we're going to be joining the youth with the seniors, because the seniors will be able to educate the youth about really the history and the hardships of getting to where we are today, where we still have so far to go. But this is a far cry from being gay in the '40s or the '50s — let alone during the '80s with AIDS. I think people, as they get older, get afraid of new things like technology and I think that the youth can help the seniors with just staying up to date and feeling a part of that side. That's definitely the thing that makes me the happiest: they're in a Center where they're surrounded by people. There's no room for loneliness."
Getty had a dream. "My goal has always been that I'll be somebody that would give to community, to be a part of philanthropy on a larger scale," she told Ocamb. "It's been many years that I've known that — I can't shy away from the question completely — that I would inherit money. And the first thing that I did was set up the foundation and that's become my passion."
The Ariadne Getty Foundation Senior Housing is a result of Getty's focus. Located on the LA LGBT Center's Anita May Rosenstein Campus off Santa Monica Blvd. in Hollywood, the 70,000-square-foot building has 98 affordable housing units for seniors ages 62 and above. It also has a series of large common spaces and interconnected courtyards and areas for its residents tied to the larger Rosenstein campus. While the building bears the Getty name, the focus very much reflects the spirit of her ambition to offer a secure and communal safe space for LGBTQ+ seniors.
"The lack of affordable housing in this country is at an all-time high and presents even greater hardships for the LGBTQ community given the many biases which continue to exist. It's an even greater problem amongst LGBTQ seniors," Getty told journalist Greg Hernandez in a Blade interview conducted in March of 2020.
Getty's assertion that a lack of housing presents greater hardship for LGBTQ+ seniors has been backed by studies released by the Williams Institute on Sexual Orientation and Gender Identity Law and Public Policy at the UCLA School of Law and in a study that showed LGBTQ+ people are being left out of generational wealth for many reasons including family rejection, systematic barriers and a lack of financial education.
With almost half of LGBTQ+ adults saying they have been excluded by a family member or close friend as a result of their sexual orientation or gender identity, according to a study by the Pew Research Center, a lack of familial financial support is a common problem for many in the community.
It is that disconnect from family or death of a partner or spouse that leaves a substantial portion of LGBTQ+ seniors alone. Many of them at risk for homelessness which has reached epic crisis levels in Los Angeles.
An estimated 65,000 LGBTQ seniors live in Los Angeles—68 percent of whom live alone. Many struggle to afford housing and other necessities. They are four times less likely than their heterosexual counterparts to have children and grandchildren to support them and twice as likely to live alone.
These factors were reflected in the high demand during the application process to become a potential resident of the Getty Foundation/LA Center Senior Housing two years ago.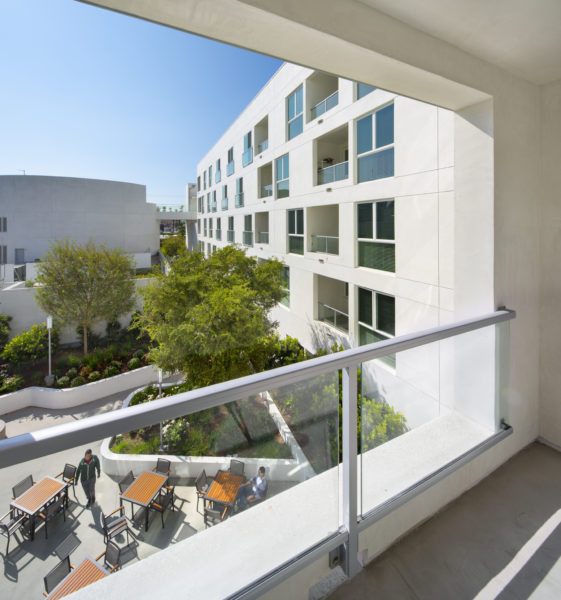 On Tuesday the formal dedication in a press-only event culminated the years-long process that opened the Senior Housing, celebrating the latest resource for the community. The process though had also been very much affected by the coronavirus pandemic. Prior to the Tuesday event, the in-house communications team at the LA LGBT Center interviewed Getty.
The Ariadne Getty Foundation Senior Center is the "cherry on the top" which completes the Center's dream of building an intergenerational campus—congratulations! How do you feel knowing that the Senior Center is finally open, particularly when we experienced delays due to the pandemic?
"I'm feeling a big sigh of relief knowing there are more LGBTQ seniors who finally have the housing and care they need and deserve. For decades, LGBTQ seniors have been on the frontlines advocating for equality. Without the progress they achieved and their personal sacrifices, the LGBTQ community would not have the same rights it does today. Covid-19 has been incredibly challenging, but even before the pandemic, LGBTQ seniors faced disproportionate rates of homelessness," Getty answered.
"Unfortunately, the pandemic deepened disparities, making the The Los Angeles LGBT Center's The Ariadne Getty Foundation Senior Center an urgent need not only for the Los Angeles community, but as an example and inspiration for communities nationwide. It's only right that we meet this urgent need and repay their decades of hardships with the services LGBTQ seniors need to live and age with dignity and respect. The Senior Center is another step towards achieving that goal and ensuring that the most vulnerable seniors receive the care they deserve."
In an email to the Blade, Getty's children Nats and August Getty expressed their admiration and support for their mother's charitable work as now physically evident with the completion of the Senior Housing.
"We couldn't be prouder to have a mom who cares so deeply for the LGBTQ community. Since we came out as queer, our mom and her foundation, The Ariadne Getty Foundation's commitment to LGBTQ equality has only deepened – and the new Los Angeles LGBT Senior Center's Ariadne Getty Foundation Senior Housing is a standing tribute to that commitment. Because of her advocacy and philanthropy, she has helped create a home where LGBTQ seniors can live and age with dignity and respect.
As out-queer, young adults, our ability to be our authentic selves comes on the back of the tireless advocacy of LGBTQ elders. It is only right that these seniors receive the care and support they deserve. We are thankful our mom has helped make that a reality."
In addition to Getty's foundation, the Senior Housing received support from investors and government agencies, including the City of Los Angeles; Los Angeles County; City of West Hollywood; State of California; California Community Reinvestment Corporation; Federal Home Loan Bank of California; and Wells Fargo Bank.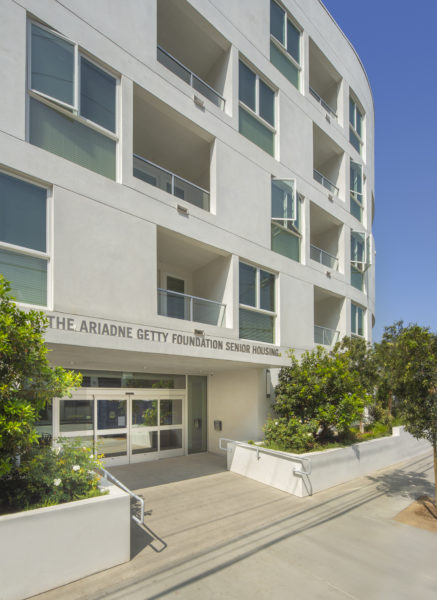 Also partnering was property management company Thomas Safran & Associates. In a phone interview Tuesday, the company's President Jordan Pynes told the Blade that community was the primary focus that was incorporated into every aspect of the design. From the physical layout to the interconnectivity with the center's main campus, every element was purpose driven to make sure that residents had the ability to mingle and build that sense of community.
Joining in the interview call, Kevin Napoli, co-founder of the LENA Group, Inc. told the Blade that all the elements of the design were based on the larger campus, but stressed that the focus was on the interconnected courtyards and common spaces. The effect to engender interactions between all members of the center's community and the seniors.
Senior Housing residents will have access to the full range of wraparound services and support provided by the Center, including case management; home-delivered meals; in-home care and benefits assistance; connection to health and mental health care; HIV support and wellness; counseling and support groups; and more than 100 monthly activities and events provided for free or at low-cost.
"We are immensely proud to finally open the doors of The Ariadne Getty Foundation Senior Housing following months of construction interruptions caused by the COVID-19 pandemic—but the wait was worth it," said LA LGBT Center CEO Lorri L. Jean. "Just in time for Thanksgiving and the upcoming holidays, our residents can celebrate with each other in a safe, warm environment where they are able to live freely and fearlessly as their authentic selves. We have many reasons to be grateful this year, and are particularly thankful for Ariadne Getty, her foundation, and our affordable housing developer partner Thomas Safran & Associates, who stepped up to work with us to improve the lives of many low-income seniors!"
"This is probably the most important home I've ever had," said new resident Lisa Chilton. "For 10 years, whether it was renting a room or sleeping on various sofas, I had been in many other people's space, trying to stay small, and following their schedules. My new home is my sanctuary. It is safety. It is my place of peace."