Business slowly resumes in West Hollywood
Halting steps toward new normal amid pandemic and protest panic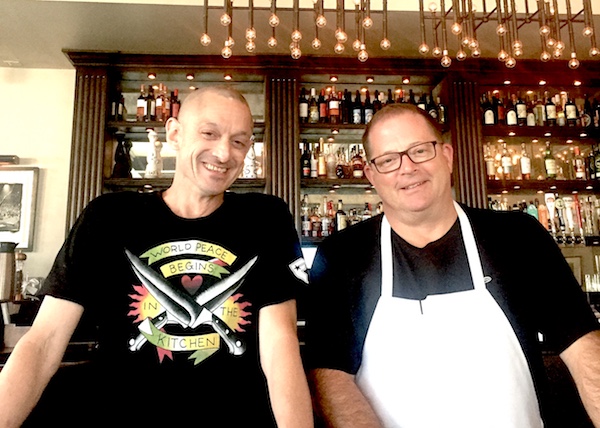 After a nearly 3 month pause, Los Angeles allows businesses to reopen and owners are hopeful crowds will return. (Photo provided by City of West Hollywood)
Feeling the pressure of an ailing economy, West Hollywood businesses are anxious to finally re-open, after several weeks of closures. Amid new safety rules, the long term effects of the Covid-19 pandemic and recent civil unrest have resulted in a mix of fear and uncertainty within the community,
"I am excited for our businesses but worried for them as well," acknowledged Genevieve Morrill, president and CEO of the West Hollywood Chamber of Commerce. "While it almost feels impossible to move forward without fear of the pandemic or fear of looters, many are."
Morrill is concerned that Weho establishments are able to manage all the necessary protocol to keep employees and the public safe, and at the same time, break even and not take more losses.
"Nevertheless, I am happy that many companies can begin to generate revenue.
They were shut down for months, only to reopen one day and close again due to threats of vandalism," she noted.
"The marches and protests are needed and our business are supportive of the Black Lives Matter movement and want to be involved. But they are also stretched to the max – they need immediate relief."
Morrill is hopeful about more jobs coming to the area.
"Some businesses have received PPP loans allowing them to rehire. With the recent amendment to the PPP loan policy, this has been a much needed adjustment to allow rehiring to happen," she claimed.
Weho Bars, Restaurants, Jobs
West Hollywood restaurants and bars are opening with cautious optimism, warns hospitality recruiter Wendy Tuttle.
"They will be assessing the demand and hiring/bringing back staff appropriately. Most are chomping at the bit to get back to work. There are others that may have underlying health issues or live with family members that might be hesitant to return out of fear of contracting Covid-19."
Tuttle's clients are "anxiously waiting" receiving those calls to come back to work.
"My people want to hear 'we're open. We have all the plans in place to keep you and guests safe.' so that they can get back to work, doing what they love—creating great food, while offering an amazing experience with friends, family and community."
Restaurants like Conservatory are looking at fully opening their venues, with a full food and beverage menu, servers, a host/hostess.
"Conservatory is excited about opening up to the community again, and are taking every measure to ensure safety for our employees and guests," said owner Paul Kalt.
Kait feels "lucky" that the restaurant's street-side cafe with a pick up window has been open.
"That has allowed guests to enjoy keeping their daily routines for coffee, cocktails and food, take out and delivery. While we have very much missed our full restaurant capabilities, we have been able to maintain continued service and as much of a sense of normalcy as possible, during these unprecedented times."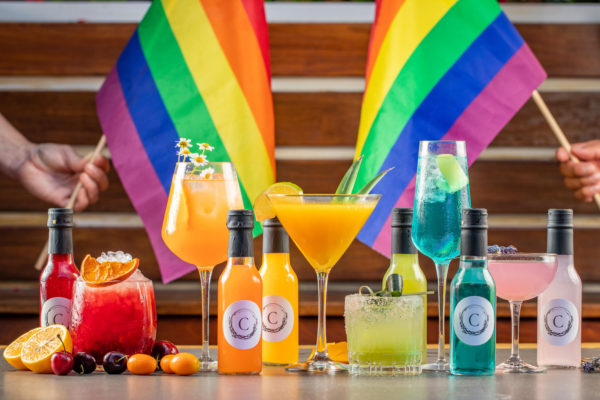 For Pride Month, Conservatory have created specialty cocktails for the month of June. For their For The Love Wins package—all six cocktails offered in a package for $70– a percentage of proceeds will be donated to the Human Rights Campaign.
George Figares, general manager at Fiesta Cantina Weho is equally thrilled to be back. 'WeHo has been dark for too long and we are happy to bring back Fiesta to WeHo!" They offer a 4-8 PM happy hour everyday.
Making sure guests feel comfortable is Figares' number one priority.
"First and foremost, public safety is our top priority. Keeping everyone safe throughout our reopening is essential. We want everyone to come out and enjoy the community, but in a way that does not encourage the spread of the pandemic."
He continued: "We are hopeful that with following the strict guidelines set by the State and County Health departments that we will be able to operate in a way that is safe for our employees and guests."
Many bars in West Hollywood have found a way to open, serving food and observing social distancing rules. Rocco's, The Abbey, Beaches, Fiesta Cantina and others have reopened with social distancing rules in place and food as the centerpiece.
David Cooley recently told the Los Angeles Blade, "We scan everyone's temperature, require masks and have social distance table rules in place," he said.
On a recent mid-day walk through WeHo, every bar we visited was strictly imposing the new rules, too. But the crowds are huge. At least one such business has been cited for being over-capacity since implementation of the new reduced census rules.
Weho Stores
"RJ Holguin, director of marketing and outreach at My 12 Step Store, has mixed feelings about Weho businesses reopening.
"I'm in favor but I think it's best to move forward with great caution. People are so anxious to be out that they are willing to take a risk," Holguin said.
The store has remained open online and that has been Holguin's saving grace.
"We are now open for instore purchase with all the guidelines, but still recommend people to order online and pick up or use our curbside service. It's very challenging to maintain in store shopping with the regulations and operate with less employees."
Last summer, the store was expanded, to offer a better shopping experience.
"In order to meet our expectations, we needed to increase our in store sales by 30% which we started to, during the holiday season. But by the end of March, we were losing 100% of our in store sales due to the shutdown, which has been a huge financial hit," said Holguin.
While it has been "a year of lemons," Holguin has constantly found ways to make a joyful lemonade.
"We have provided a weekly post to our blog on the emotional effects on 12-step recovery, and offered free meeting chips to newcomers in the area. Our Facebook page has constant updates on our outreach program," he said proudly.
During the Black Lives Matters protests, Holguin and his team painted support graffiti on their store. Protesters stopped to take pictures and offered words of support.
West Hollywood dogs haven't yet gotten the green light to be able to play together but grooming services are available in day cares like Dog-E-Den.
"We miss our staff, our customers and the dogs who we have come to know and love to care for," said owner Gene Barash.
The pandemic made it impossible to operate for about two months and Barash had to fully close the store. "We began reopening with reduced days/hours, but then the protests required us to close down for a few days. Thankfully, they have been very peaceful after the first few days, so we reopened again yesterday. We have a pretty high level of confidence that the protests won't have a disruptive impact on our business."
Over the past 3 months, Barash has received a lot of calls and emails from customers letting them know that they are looking forward to the daycare reopening and can't wait to be able to bring their dogs in again.
"We are really appreciative of their support and encouragement and consider ourselves lucky to have such positivity coming from our community, especially in these incredibly challenging times."
Gyms have not yet been able to open, but Brendon Ayanbadejo, President of Fitness at West Coast Fitness, the franchisee of Orangetheory Fitness, has been hard at work getting his studios ready.
"We can't wait to open our Weho studio and the rest of our locations across California. The health and safety of our team and members is always our number one priority. We also know that health, fitness, physical activity and community are vital for a healthy immune system and mental health. So we feel excited and ready to get people back doing what they love once we get the green light."
The state of CA announced last week guidelines of a state re-opening date of 6/12 for gyms and fitness studios.
"However, the county decides when we will be allowed to open, based on their assessment of health, risk, etc." he explained. "We are digesting the state guidelines and waiting to hear from county health and govt representatives on specific dates when we will be allowed to open each studio."
Economically having their business closed has of course been a challenge, stated . Ayanbadejo. "But, we are in the same boat as so many others. Beyond any economic impact the pandemic and especially here in our home of Los Angeles the protests in support of Black Lives Matter have elevated our community and opened our collective eyes to the role and responsibility we need to play.
Grindr goes public with new gay CEO & majority LGBTQ+ board
Arison's appointment to helm Grindr comes as the app has assumed a more active role in fighting the monkeypox virus (MPV) outbreak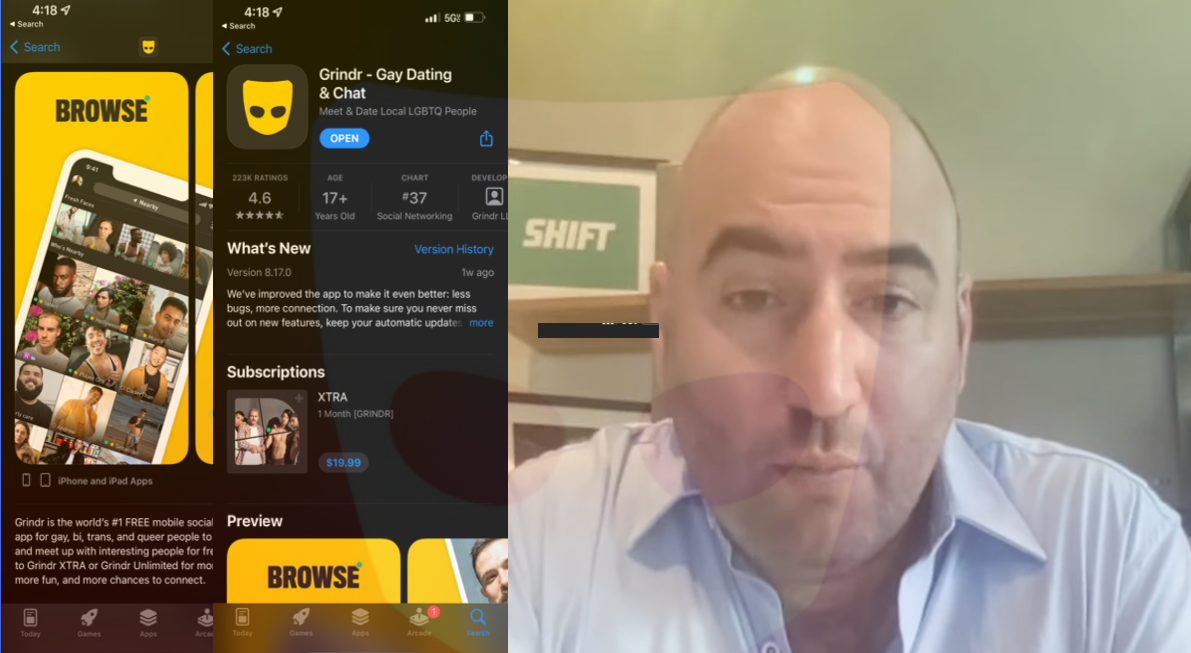 WEST HOLLYWOOD – Grindr, the dating and hookup app that boasts about 11 million gay, bisexual, transgender and queer users per month around the world, is preparing to go public this fall with a $2.1 billion valuation.
Ahead of its merger with a special purpose acquisition company (SPAC), the company formed a board comprised of 60% LGBTQ+ members and on Tuesday installed, as its new CEO, George Arison, the openly gay founder and former CEO of Shift Technologies.
The move marks the company's second attempt at going public, after hopes for an initial public offering (IPO) were dashed in 2016, when Chinese company Beijing Kunlun Tech divested its shares of Grindr over concerns by the U.S. government regarding the potential for blackmail or espionage by the Chinese Communist Party.
Arison's appointment to helm Grindr comes as the app has assumed a more active role in fighting the monkeypox virus (MPV) outbreak, which has overwhelmingly affected gay and bisexual men who have sex with men.
The news also arrives on the heels of controversy stemming from Facebook posts published by former Grindr CEO Scott Chen: "Some think marriage is between a man and a woman. I think so, too, but it's a personal matter," he wrote. "Some people think the purpose of marriage is to have your own biological children. It's a personal matter, too."
Some may have foreseen the change in leadership from the negative reactions to Chen's comments at the time from other CEOs of LGBTQ+ dating apps – CEOs who, unlike Chen, were members of the communities they served.
LGBTQ+ people serve as CEOs of some of the most powerful companies in the world. Tim Cook, for instance, has led Apple since 2011, and the tech giant now has the largest market cap at $2.4 trillion.
NASDAQ listed companies with one or more LGBTQ+ board members, meanwhile, include Apple, Google, Papa John's, and M&T Bank.
It is unusual, however, for a publicly traded corporation to be led by an LGBTQ+ CEO and majority-LGBTQ+ board of directors, as will be the case for Grindr if the acquisition is successful.
According to a press release from Grindr, LGBTQ+ identifying members of the company's board are: "former United States Ambassador to the Organization for Security and Co-operation in Europe, Daniel Baer; senior partner at Simpson Thacher, Gary Horowitz; CMO of Hootsuite, Maggie Lower; Investor and Tech Executive, Nathan Richardson; and SVP of Marketing and Communications at BigCommerce, Meghan Stabler."
They, along with Arison and Grindr's VP/Global Head of Communications, Patrick Lenihan, either declined to comment or did not immediately respond to requests for comment.
"Grindr is an unbelievable business and I am beyond excited to help them navigate through this next part of their journey. Their hard work and a laser focus on delivering great products to a starkly underserved market are inspiring, and deliver incredibly strong business results," Arison said in a statement that accompanied the company's announcement of his appointment as CEO.
Since it was launched in 2009, Grindr has faced criticism over its potential use for sexual exploitation, racism on the app, and concerns about its impact on mental health. A few years ago, the company was found to be sharing users' HIV statuses and locations to outside vendors.
Grindr sought to combat racism and other forms of discrimination with its Kindr initiative, introduced in 2018. "Everyone is entitled to their opinion," the company wrote. "Their type. Their tastes. But nobody is entitled to tear someone else down because of their race, size, gender, HIV status, age, or – quite simply – being who they are."
Revamping its help center, community guidelines, and safety tips, Grindr has also worked to fight the sexual exploitation of minors and mitigate instances of bullying on the app.
A CEO who has a record of prioritizing diversity
As CEO of Shift Technologies, an online marketplace for buying and selling used cars, Arison prioritized diversity when taking his company public and choosing members of its board. It was important for Arison, himself an immigrant from the Eastern European country of Georgia, because data shows companies do better with women serving on their boards. And more to the point, considering his leadership at Grindr, he wanted Shift to "represent all the people [the company] caters to."
Three of Shift's eight board members were women, as of the company's successful IPO via acquisition by a SPAC in 2020. "We've done our best to include men and women, straight and gay as well as immigrants and people of different ethnicities, heritages and races on our board," Arison told Market Watch.
It is not just Arison who is committed to diversity, equity, and inclusion when it comes to Grindr's forthcoming debut as a public company. Grindr will "continue to expand the ways it serves the LGBTQ+ community, from products, services to the philanthropic and advocacy work done through Grindr 4 Equality [G4E]," said Jeff Bonforte, the company's outgoing CEO, who will serve on the board.
The company's press release describes G4E as a program that leverages "the Grindr app's global reach and leadership to empower local LGBTQ+ activists, spread information, and empower our users in the fight for LGBTQ+ rights… Through G4E, we work with various groups worldwide to make HIV testing more accessible, encourage voting, and fight homophobia, biphobia, and transphobia."
Former hedge fund manager and Grindr board member G. Raymond Zage said, in the company's press release, "We are excited to bring this diverse and thoughtful board together with the talented Grindr team to grow the business and deepen its commitment to the LGBTQ+ community," which he noted has traditionally been underserved.
"On behalf of my community, I can't wait to work with this board and the impressive folks at Grindr to show up for even more LGBTQ+ people," Lower said.
West Hollywood-based Grindr LGBTQ+ dating app goes public
"Grindr is well positioned to be a public company and will continue to expand the ways it serves the LGBTQ+ community"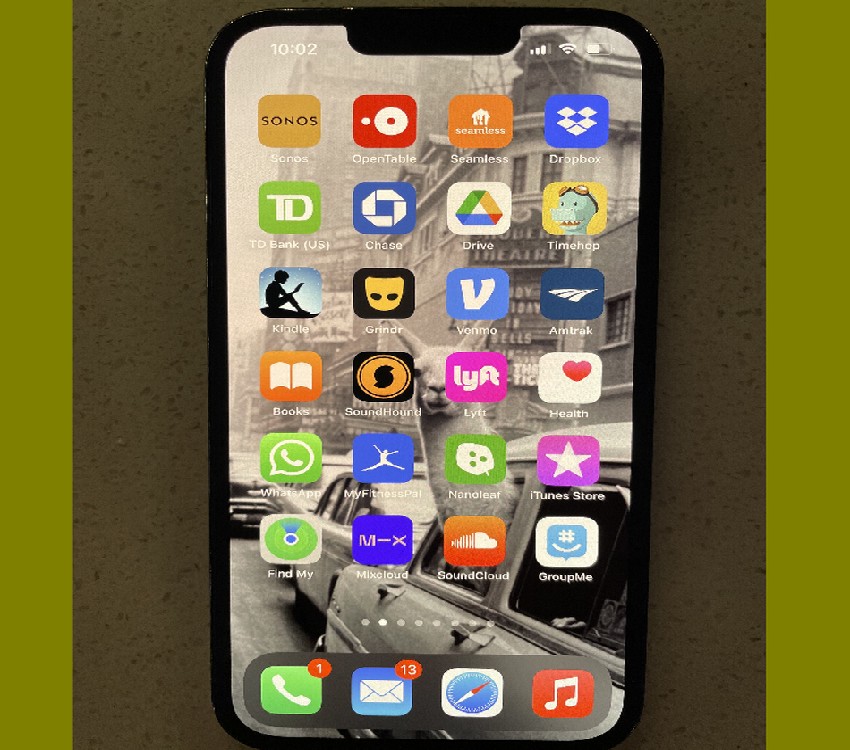 WEST HOLLYWOOD – The LGBTQ+ mobile phone dating app Grindr announced in a statement that it had merged with a special purpose acquisition company on Monday. The merger agreement gives the 13-year-old dating app company the ability to help pay off and satisfy debt as well as fund future growth.
The merger with Tiga Acquisition Corp. is a deal that values the combined company at $2.1 billion. The acquisition company will raise $384 million in cash proceeds, which will consist of $284 million of TAC's cash in trust plus up to $100 million in a forward purchase agreement.
Grindr, founded in 2009, is a widely popular dating app in the LGBTQ+ community, attracting 10.8 million monthly users in 2021, with 80 percent of its users being under the age of 35, according to the statement. 
"Grindr is the leading platform focused on the LGBTQ+ community for digital connection and engagement. We have a near ubiquitous global brand in the community we serve, impressive scale, best-in-class user engagement metrics and adjusted EBITDA margin, and we're still just beginning our monetization and growth journey," said Jeff Bonforte, Chief Executive Officer of Grindr.
"Grindr is well positioned to be a public company and will continue to expand the ways it serves the LGBTQ+ community, from products, services to the philanthropic and advocacy work done through Grindr 4 Equality," he added.
James F. Lu, Chair of Grindr's Board of Directors, said, "Bringing Grindr to the public markets with TAC furthers our mission to connect the LGBTQ+ community. This transaction is a milestone event, not only for our iconic company, our people, partners, and investors, but also for the community we serve around the world. We are grateful for the resilience, courage, and creativity that are some of the LGBTQ+ community's unifying characteristics. Lastly, we are thrilled to work with Ray Zage and Ashish Gupta and the entire TAC team, and appreciate their confidence and support in this important journey."
There have been some issues globally as the Hill reported: Chinese officials removed the dating app rom its Apple App Store in February, citing compliance issues with China's Personal Information Protection Law. 
The Personal Information Protection Law, which took effect at the end of 2021, requires that data stored in applications that is transferred to other locations be approved by government officials. The law also limits the personal information stored in apps.
The popular app also was removed from app market services from Chinese companies such as Tencent Holdings Ltd. and Huawei Technologies Co. Alphabet Inc.'s Google Play Store is unavailable in China.
Equator Coffees opening its first-ever Southern California café
*10% of Equator's Ivy Station opening week sales will be donated to the
Los Angeles LGBT Center*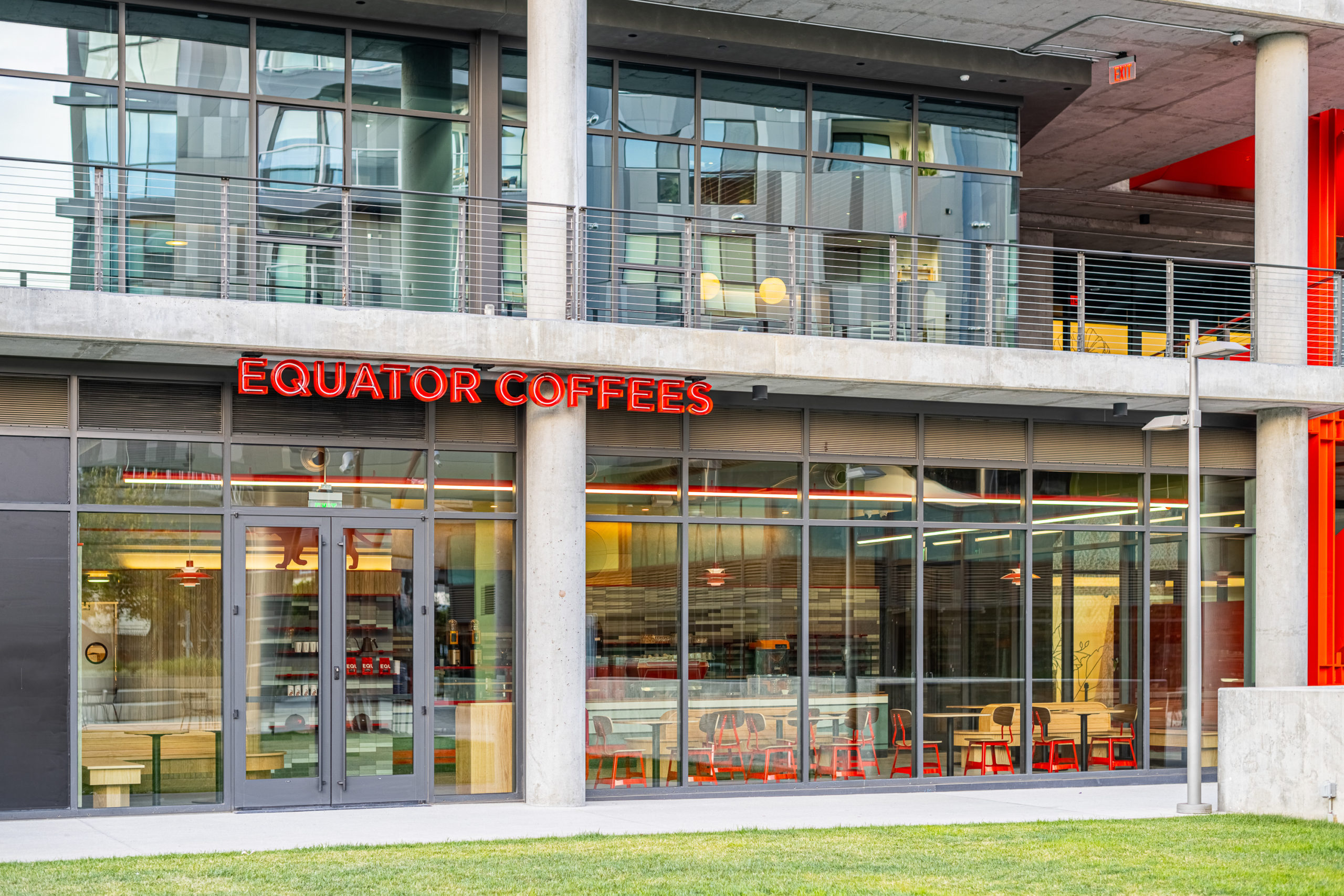 LOS ANGELES – Equator Coffees, the sustainable B Corp coffee roasting company known for boutique chef blends and Fair Trade organic coffees, is opening its first-ever Southern California cafe in Culver City at Ivy Station on March 4, 2022.
Founded by partners Helen Russell and Brooke McDonnell, the company has been craft roasting in the Bay Area for over 25 years. Equator Coffees' newest location in their collection of bustling cafes marks the company's first-ever cafe in Southern California.
The 1400 square feet, 50+ seat indoor-outdoor cafe joins Equator Coffees' ten beloved Northern California outposts. Equator Coffees' focus on quality, sustainability and social responsibility makes it poised to be a welcome addition to the Los Angeles area, and the thriving and culturally vibrant community of Culver City.
To celebrate Equator Coffees' arrival in Southern California 10% of the Ivy Station cafe's opening week sales will be donated to the Los Angeles LGBT Center, which provides health, housing, education and social services to thousands of LGBT individuals and families in Los Angeles and beyond. Additionally, February 16th – March 2nd the cafe will offer the "Finca Sophia Flight"; a two-cup flight of award-winning Panamanian Gesha coffees from Equator's own Finca Sophia Coffee Farm, available exclusively at Equator Coffees' Culver City location.
"Making people's lives better through coffee informs every connection we make, from farmer to roaster to the barista preparing your cup, and to consumers and the communities that our cafes inhabit" says Helen Russell, Co-founder of Equator Coffees. "We are excited to join the burgeoning community of Culver City, and to have the opportunity to offer families, professionals, and visitors alike, delicious coffees from around the world with distinct flavor profiles that are ethically sourced."
Equator's brewed coffee and specialty drinks are truly special, and the Culver City cafe will offer their seasonal single origin pour over program, a choice between the house Tigerwalk espresso blend and a rotating seasonal single origin espresso, a delightful menu of specialty espresso beverages such as shakeratos and the Habibi latte, as well as a full selection of whole bean coffee, including their #1 seller and devotee-favorite, the full-bodied Equator Blend, and the Washed Gesha and Natural Gesha coffees from Panama's Finca Sophia Coffee Farm.
Building upon their long standing relationship with the culinary community, Equator will partner with celebrated LA chefs Susan Feniger and Mary Sue Milliken on the Socalo Spiced Latte, a signature cafe de olla-inspired latte with piloncillo, cinnamon, and star anise, and Guava Empanadas, as well as new coffee collaboration – 'Mary Sue and Susan's SOCALO Las Rosas, Colombia' – a medium roast produced by the Las Rosas Women's Coffee Project of West Hulia, Colombia; all available at the new Culver City cafe. The all-day menu, bearing a SoCal twist, will offer pastries from Farmshop Market in Santa Monica and artisanal breads from Bub & Grandmas'.
EQUATOR COFFEES OPENS CAFE IN LOS ANGELES
Ivy Station, Culver City Outpost Is Brand's
First Southern California Location
Opening March 4, 2022
*10% of Equator's Ivy Station opening week sales will be donated to the
Los Angeles LGBT Center*
Equator Coffees collaborated with Kellie Patry Design to create a cafe inspired by the California topography and the metro line which runs parallel to the Ivy Station location and seamlessly flows into the building's adjacent public greenspace. The streamlined interior is imbued with color, futurism, and playfulness, and the design connects the interior and patio with curving white oak benches, offering a subtle homage to metro design. The cafe features details like a tile mural by Thomas Williams mimicking ocean waves, and Louis Poulsen's pendants wash light over the dining room. On designing the new cafe, Patry reflects: "Forward-thinking, Helen and Brooke's journey along the Equator is at the core of my inspiration. Equator Coffees is a tireless savvy welcoming company led by equally stirring women. I think of the cafe as Flapper Chrome morphed into Espresso Futurism, at a metro stop in Culver City."
Equator Coffees' Culver City location will feature Ground Control 'Cyclops' brewers, allowing for Equator's renowned coffees to shine. This cutting edge coffee brewer creates a layered brew via a multiple extraction, full immersion brewing process. Brewing coffee through the eyes of chemistry is a hallmark of Equator's philosophy, which is driven home by the Ivy Station cafe's addition of the La Marzocco KB90 espresso machine; a uniquely precise piece of brewing equipment that is designed to eliminate physical stress, allowing baristas an empowering working environment where they can dial in the most delectable drinks imaginable.
Equator Coffees Culver City is located at 8900 Venice Blvd #105, Los Angeles, CA 90232 and will be open from 7:30am-3:30pm daily. For more info, visit here and follow along @equatorcoffees