Business slowly resumes in West Hollywood
Halting steps toward new normal amid pandemic and protest panic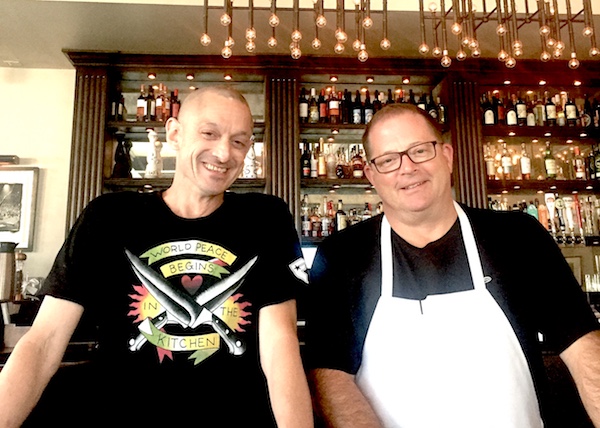 After a nearly 3 month pause, Los Angeles allows businesses to reopen and owners are hopeful crowds will return. (Photo provided by City of West Hollywood)
Feeling the pressure of an ailing economy, West Hollywood businesses are anxious to finally re-open, after several weeks of closures. Amid new safety rules, the long term effects of the Covid-19 pandemic and recent civil unrest have resulted in a mix of fear and uncertainty within the community,
"I am excited for our businesses but worried for them as well," acknowledged Genevieve Morrill, president and CEO of the West Hollywood Chamber of Commerce. "While it almost feels impossible to move forward without fear of the pandemic or fear of looters, many are."
Morrill is concerned that Weho establishments are able to manage all the necessary protocol to keep employees and the public safe, and at the same time, break even and not take more losses.
"Nevertheless, I am happy that many companies can begin to generate revenue.
They were shut down for months, only to reopen one day and close again due to threats of vandalism," she noted.
"The marches and protests are needed and our business are supportive of the Black Lives Matter movement and want to be involved. But they are also stretched to the max – they need immediate relief."
Morrill is hopeful about more jobs coming to the area.
"Some businesses have received PPP loans allowing them to rehire. With the recent amendment to the PPP loan policy, this has been a much needed adjustment to allow rehiring to happen," she claimed.
Weho Bars, Restaurants, Jobs
West Hollywood restaurants and bars are opening with cautious optimism, warns hospitality recruiter Wendy Tuttle.
"They will be assessing the demand and hiring/bringing back staff appropriately. Most are chomping at the bit to get back to work. There are others that may have underlying health issues or live with family members that might be hesitant to return out of fear of contracting Covid-19."
Tuttle's clients are "anxiously waiting" receiving those calls to come back to work.
"My people want to hear 'we're open. We have all the plans in place to keep you and guests safe.' so that they can get back to work, doing what they love—creating great food, while offering an amazing experience with friends, family and community."
Restaurants like Conservatory are looking at fully opening their venues, with a full food and beverage menu, servers, a host/hostess.
"Conservatory is excited about opening up to the community again, and are taking every measure to ensure safety for our employees and guests," said owner Paul Kalt.
Kait feels "lucky" that the restaurant's street-side cafe with a pick up window has been open.
"That has allowed guests to enjoy keeping their daily routines for coffee, cocktails and food, take out and delivery. While we have very much missed our full restaurant capabilities, we have been able to maintain continued service and as much of a sense of normalcy as possible, during these unprecedented times."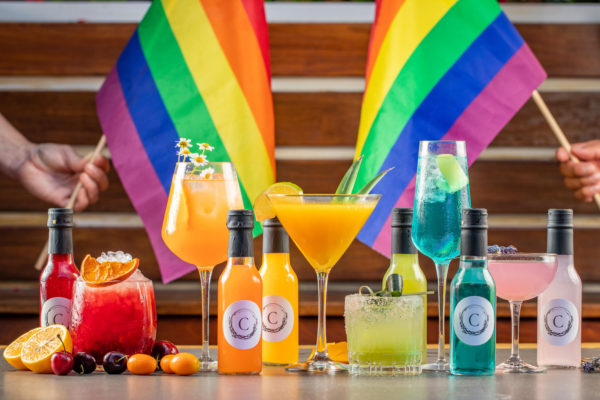 For Pride Month, Conservatory have created specialty cocktails for the month of June. For their For The Love Wins package—all six cocktails offered in a package for $70– a percentage of proceeds will be donated to the Human Rights Campaign.
George Figares, general manager at Fiesta Cantina Weho is equally thrilled to be back. 'WeHo has been dark for too long and we are happy to bring back Fiesta to WeHo!" They offer a 4-8 PM happy hour everyday.
Making sure guests feel comfortable is Figares' number one priority.
"First and foremost, public safety is our top priority. Keeping everyone safe throughout our reopening is essential. We want everyone to come out and enjoy the community, but in a way that does not encourage the spread of the pandemic."
He continued: "We are hopeful that with following the strict guidelines set by the State and County Health departments that we will be able to operate in a way that is safe for our employees and guests."
Many bars in West Hollywood have found a way to open, serving food and observing social distancing rules. Rocco's, The Abbey, Beaches, Fiesta Cantina and others have reopened with social distancing rules in place and food as the centerpiece.
David Cooley recently told the Los Angeles Blade, "We scan everyone's temperature, require masks and have social distance table rules in place," he said.
On a recent mid-day walk through WeHo, every bar we visited was strictly imposing the new rules, too. But the crowds are huge. At least one such business has been cited for being over-capacity since implementation of the new reduced census rules.
Weho Stores
"RJ Holguin, director of marketing and outreach at My 12 Step Store, has mixed feelings about Weho businesses reopening.
"I'm in favor but I think it's best to move forward with great caution. People are so anxious to be out that they are willing to take a risk," Holguin said.
The store has remained open online and that has been Holguin's saving grace.
"We are now open for instore purchase with all the guidelines, but still recommend people to order online and pick up or use our curbside service. It's very challenging to maintain in store shopping with the regulations and operate with less employees."
Last summer, the store was expanded, to offer a better shopping experience.
"In order to meet our expectations, we needed to increase our in store sales by 30% which we started to, during the holiday season. But by the end of March, we were losing 100% of our in store sales due to the shutdown, which has been a huge financial hit," said Holguin.
While it has been "a year of lemons," Holguin has constantly found ways to make a joyful lemonade.
"We have provided a weekly post to our blog on the emotional effects on 12-step recovery, and offered free meeting chips to newcomers in the area. Our Facebook page has constant updates on our outreach program," he said proudly.
During the Black Lives Matters protests, Holguin and his team painted support graffiti on their store. Protesters stopped to take pictures and offered words of support.
West Hollywood dogs haven't yet gotten the green light to be able to play together but grooming services are available in day cares like Dog-E-Den.
"We miss our staff, our customers and the dogs who we have come to know and love to care for," said owner Gene Barash.
The pandemic made it impossible to operate for about two months and Barash had to fully close the store. "We began reopening with reduced days/hours, but then the protests required us to close down for a few days. Thankfully, they have been very peaceful after the first few days, so we reopened again yesterday. We have a pretty high level of confidence that the protests won't have a disruptive impact on our business."
Over the past 3 months, Barash has received a lot of calls and emails from customers letting them know that they are looking forward to the daycare reopening and can't wait to be able to bring their dogs in again.
"We are really appreciative of their support and encouragement and consider ourselves lucky to have such positivity coming from our community, especially in these incredibly challenging times."
Gyms have not yet been able to open, but Brendon Ayanbadejo, President of Fitness at West Coast Fitness, the franchisee of Orangetheory Fitness, has been hard at work getting his studios ready.
"We can't wait to open our Weho studio and the rest of our locations across California. The health and safety of our team and members is always our number one priority. We also know that health, fitness, physical activity and community are vital for a healthy immune system and mental health. So we feel excited and ready to get people back doing what they love once we get the green light."
The state of CA announced last week guidelines of a state re-opening date of 6/12 for gyms and fitness studios.
"However, the county decides when we will be allowed to open, based on their assessment of health, risk, etc." he explained. "We are digesting the state guidelines and waiting to hear from county health and govt representatives on specific dates when we will be allowed to open each studio."
Economically having their business closed has of course been a challenge, stated . Ayanbadejo. "But, we are in the same boat as so many others. Beyond any economic impact the pandemic and especially here in our home of Los Angeles the protests in support of Black Lives Matter have elevated our community and opened our collective eyes to the role and responsibility we need to play.
KTLA 5 LIVE: LA's first & only coffee and tattoo shop
They serve their customers with creative, unique and delicious lattes and cappuccinos but they have also created a community of artists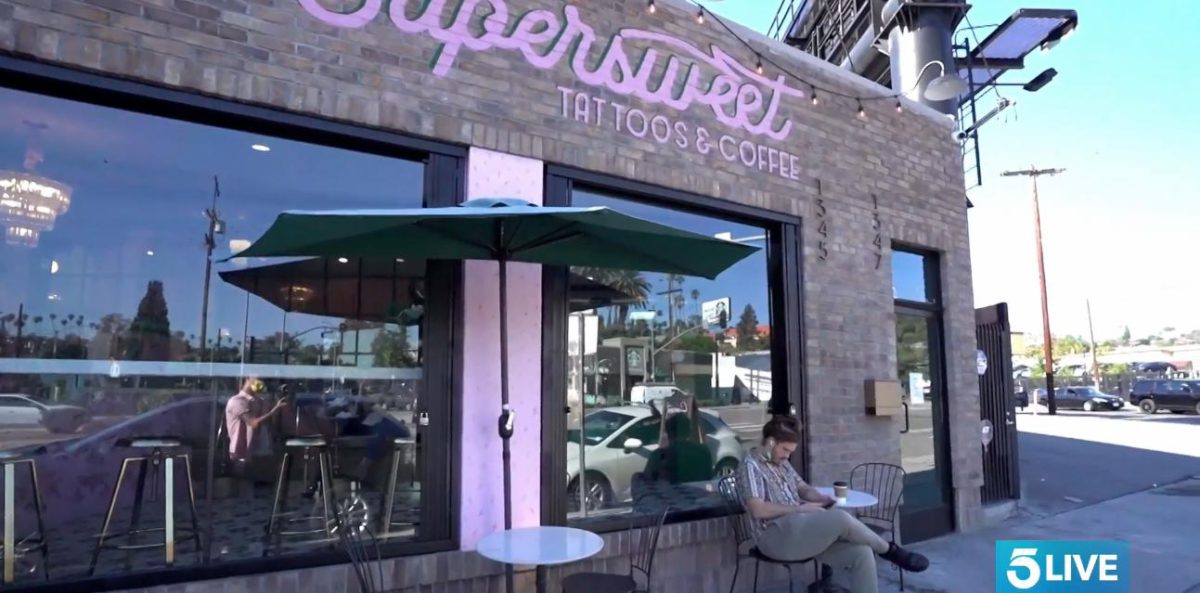 LOS ANGELES (KTLA) – Super Sweet Tattoo and Coffee is unlike any other coffee shop in the city and that's because as you guessed, they're also a tattoo parlor!
Not only do they serve their customers with creative, unique and delicious lattes and cappuccinos but they have also created a community of artists and a welcoming environment for tattoo enthusiasts and newbies alike.
The owners aimed to curate a space where people do not feel intimidated when walking in to permanently mark their bodies and to offer people the opportunity to congregate and enjoy their morning cup of joe.
Visit their Instagram @supersweettattoo to check out their latest works of art and their daily menu items.
This segment aired on Friday, Jan 07, 2022:
National LGBT Chamber of Commerce & Grubhub team up with grants
The Community Impact Grant Program is inviting restaurants & bars that qualify to submit applications for grants up until Oct. 12, 2021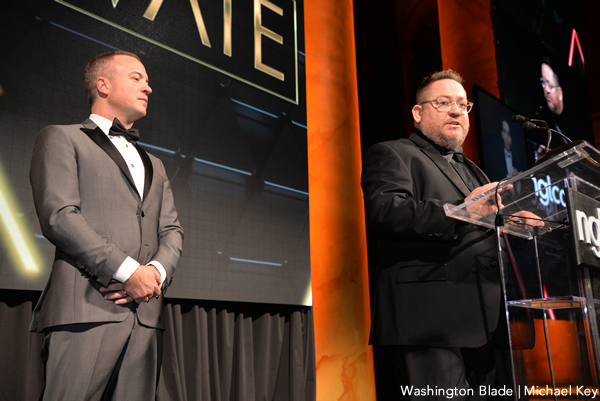 WASHINGTON – The National LGBT Chamber of Commerce and the global online food delivery company Grubhub announced on Sept. 22 that they have launched a $2 million grant program to provide financial support to struggling "LGBTQ+ owned and ally restaurants" adversely impacted by the COVID pandemic.
"America's vulnerable LGBTQ+ owned restaurants and bars serving food will find a vital lifeline this fall stemming from the partnership formed by the National LGBT Chamber of Commerce (NGLCC) and Grubhub," according to a joint statement they released.
"These small business owners have been among the hardest hit by COVID impact with loss of jobs and income over the past two years," the statement says.
It says the newly launched Community Impact Grant Program is inviting restaurants and bars that qualify for the program to submit applications for grants up until Oct. 12, 2021, the closing date for the applications. The grants are expected to range from $5,000 to $100,000, the statement says, with NGLCC and its more than 50 affiliated LGBT chambers across the country playing the lead role in selecting which restaurants or bars are awarded the grants.
In a separate statement in response to a question from the Blade, NGLCC said an LGBTQ-owned establishment such as a gay bar would be eligible to apply for a grant under the program if they offer a menu for serving food.
"They do not need to be licensed as a restaurant specifically to be eligible for consideration," NGLCC said.
In the same follow-up statement to the Blade, NGLCC said it will determine whether an applicant qualifies for a grant as an LGBTQ ally by evaluating "the restaurant's clientele, reach, track record of support, and public benefit."
The statement adds, "In our application online, we ask allies to share evidence of their LGBTQ+ community support such as nonprofit sponsorships or advertising in local LGBTQ+ media, among others. We know that our allies are an important foundation standing by their LGBTQ+ patrons, neighbors, and friends."
The statement announcing the launching of the LGBTQ grant program says the funds for the grants will come from a charitable program Grubhub started in 2018 called Grubhub's Donate the Change program. It says the program asks customers receiving food delivered by Grubhub to "round out their order total and donate the difference," with Grubhub matching eligible donations from its Grubhub+ members.
It says NGLCC has set a goal to allocate 30 percent of the funds for the Community Impact Grant Program for LGBTQ-owned and ally-owned restaurants and bars to businesses owned by people of color and transgender and gender non-conforming individuals.
"We're proud to partner with Grubhub offering these grants to support these businesses," said Justin Nelson, co-founder and president of the NGLCC, who noted that LGBTQ-owned and allied restaurants were among those who "kept our communities and first responders fed throughout the pandemic."
Added Nelson, "America's 1.4 million LGBTQ+-owned business owners have shown incredible resilience during the COVID-19 pandemic, and now, in turn, we can help them recover stronger than ever."
The National LGBT Chamber of Commerce describes itself as the business voice of the community and "the largest global advocacy organization specifically dedicated to expanding economic opportunities and advancements for LGBT people."
One in ten LGBT workers experienced discrimination at work
LGBTQ employees of color were more likely to report being denied jobs and verbal harassment at work as opposed their white counterparts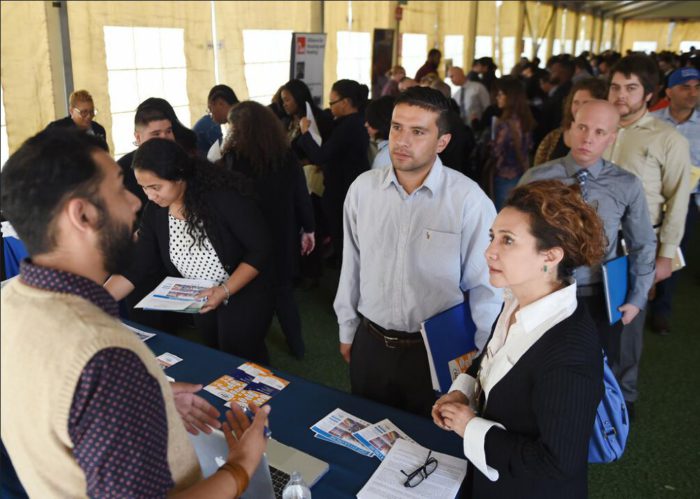 LOS ANGELES – A new study by the Williams Institute at UCLA School of Law finds an estimated 46% of LGBT workers have experienced unfair treatment at work at some point in their lives, including being fired, not hired, or harassed because of their sexual orientation or gender identity.
An estimated 9% of LGBT employees reported experiences of discrimination in the past year, despite the U.S. Supreme Court's 2020 decision in Bostock v. Clayton County, which extended employment non-discrimination protections to LGBT people nationwide. Approximately 11% of LGBT employees of color reported being fired or not hired because of their sexual orientation or gender identity in the last year.
Using survey data collected in May 2021 from 935 LGBT adults in the workforce, researchers examined lifetime, five-year, and past-year discrimination among LGBT employees.
Results show that over half (57%) of LGBT employees who experienced discrimination or harassment at work reported that the unfair treatment was motivated by religious beliefs, including 64% of LGBT employees of color and 49% of white LGBT employees.
"Employment discrimination and harassment against LGBT people remain persistent and pervasive in 2021," said lead author Brad Sears, Founding Executive Director at the Williams Institute. "Passing the Equality Act would ensure that LGBT people—particularly transgender people and LGBT people of color—are allowed to participate fully in the workplace as well as other public settings."
ADDITIONAL FINDINGS:
Discrimination
30% of LGBT employees reported experiencing at least one form of employment discrimination (being fired or not hired) because of their sexual orientation or gender identity at some point in their lives.
29% of LGBT employees of color reported not being hired compared to 18% of white LGBT employees.
Harassment
38% of LGBT employees reported experiencing at least one form of harassment (including verbal, physical, or sexual harassment) at work because of their sexual orientation or gender identity at some point in their lives.
LGBT employees of color were significantly more likely to experience verbal harassment than white employees.

36% of LGBT employees of color reported experiencing verbal harassment compared to 26% of white LGBT employees.
Religious Motivation
Of employees who experienced discrimination or harassment at some point in their lives, 64% of LGBT employees of color said that religion was a motivating factor compared to 49% of white LGBT employees.
Avoiding Discrimination
Half (50%) of LGBT employees said that they are not open about being LGBT to their current supervisor and one-quarter (26%) are not out to any of their co-workers.
Many LGBT employees reported engaging in "covering" behaviors to avoid harassment or discrimination at work, such as changing their physical appearance and avoiding talking about their families or social lives at work.

For example, 36% of transgender employees said that they changed their physical appearance and 28% said they changed their bathroom use at work to avoid discrimination and harassment.