Los Angeles City Council votes 13-0 to require vax for indoor spaces
"It's our responsibility to protect the public. The decision to not get vaccinated doesn't just affect you."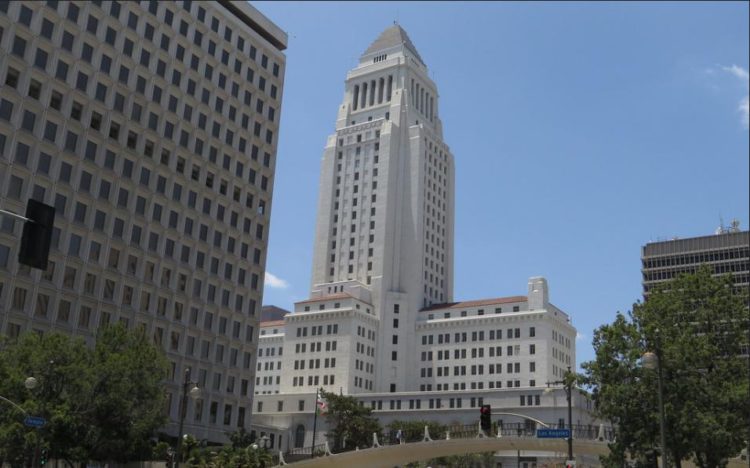 LOS ANGELES – The Los Angeles City Council voted 13-0 Wednesday to direct Los Angeles City Attorney Mike Feuer and his office to draft a new ordinance that would require patrons wishing to enter indoor spaces in the city provide proof of a COVID-19 vaccination.
The legislative effort was introduced last week by City Council President Nury Martinez and Councilman Mitch O'Farrell and targets the city's restaurants, bars, retail establishments, fitness centers, spas, and entertainment centers like stadiums, concert venues and movie theaters.
"It's our responsibility to protect the public, that includes protecting them from the unvaccinated," Martinez said after the vote. "The decision to not get vaccinated doesn't just affect you. We have kids under the age of 12 who are not eligible for the vaccine yet, and someone's decision to not get vaccinated affects them as well." Martinez reiterated her message Wednesday afternoon on Twitter.
Today the Los Angeles City Council passed legislation to require proof of COVID-19 vaccinations for Angelenos to enter indoor public spaces. Your decision to remain unvaccinated doesn't just affect you–it affects us all.

— Nury Martinez (@CD6Nury) August 11, 2021
The Council is directing City Attorney Feuer to draft an ordinance requiring patrons to have at least one dose of the vaccine to be able to enter the indoor public spaces.
KTLA reported that City Councilman Mitch O'Farrell explained that the motion is "not a vaccine mandate."
"We're not going to tell someone, anyone that they have to get vaccinated. We're also not going to deny anyone the ability to access essential food, medicine… regardless of vaccination. That wouldn't be legal, that wouldn't be moral," O'Farrell said. "But what is immoral is choosing not to get vaccinated."
"We need to stop fighting the science and start fighting the virus," O'Farrell said.
The L.A. County Board of Supervisors also voted Tuesday to look into options for requiring residents to show proof of COVID-19 vaccination to enter certain indoor spaces in unincorporated county areas.
Some restaurants and bars throughout L.A. County have already started requiring customers to show proof that they are vaccinated against COVID-19, or present a negative coronavirus test if they're unvaccinated.
The Los Angeles County Department of Public Health noted that as COVID-19 hospitalizations continue to increase, data is showing that vaccinated people remain exceptionally well protected from severe COVID-19 illness. Although as the Delta variant poses greater challenges, Dr. Barbara Ferrer, Director of Public Health had already ordered masks be worn in indoor settings.
Among the more than 5.1 million fully vaccinated people in L.A. County, Public Health identified less than 1% or 15,628 people fully vaccinated who tested positive for COVID-19 as of August 3. Of those who tested positive, 446 were hospitalized. This translates to 0.009% of all fully vaccinated people ending up hospitalized. Deaths in this group are also very low at 0.0008%, representing 41 people fully vaccinated that tragically passed away. This compelling evidence shows that fully vaccinated people remain at low risk for becoming infected and even lower risk for having a bad outcome if they are infected.
In Sacramento Wednesday, the California Department of Public Health (CDPH) issued a new public health order requiring all school staff to either show proof of full vaccination or be tested at least once per week.
"To give parents confidence that their children are safe as schools return to full, in-person learning, we are urging all school staff to get vaccinated. Vaccinations are how we will end this pandemic," said Governor Newsom. "As a father, I look forward to the start of the school year and seeing all California kids back in the classroom."
The new policy for school staff will take effect August 12, 2021, and schools must be in full compliance by October 15, 2021.

In recent weeks, California has led the nation in implementing measures to slow the spread of COVID-19, including:
Vaccine verification for state workers. Requires all state workers to either show proof of full vaccination or be tested at least once per week, and encourages local governments and other employers to adopt a similar protocol. Following California's announcement, some of the largest California businesses and local governments followed suit, as did the federal government.
Vaccinations for health care workers. Requires workers in health care settings to be fully vaccinated or receive their second dose by September 30, 2021.
Universal masking in K-12 settings. Aligned with guidance from the CDC and American Academy of Pediatrics, California was the first state to implement universal masking in school settings to keep students and staff safe while optimizing fully in-person instruction.
Medi-Cal vaccination incentives. $350 million in incentive payments to help close the vaccination gap between Medi-Cal beneficiaries and Californians as a whole, significantly stepping up outreach in underserved communities.
Statewide mask recommendation. In response to the spike in COVID-19 hospitalizations and new CDC guidance calling for masking, the state recommended mask use for indoor public settings regardless of vaccination status.
Trans remembrance vigil held at LA LGBT Center
"We refuse to let violence rob us of the possibility to gather, to love each other, and to dream together in solidarity"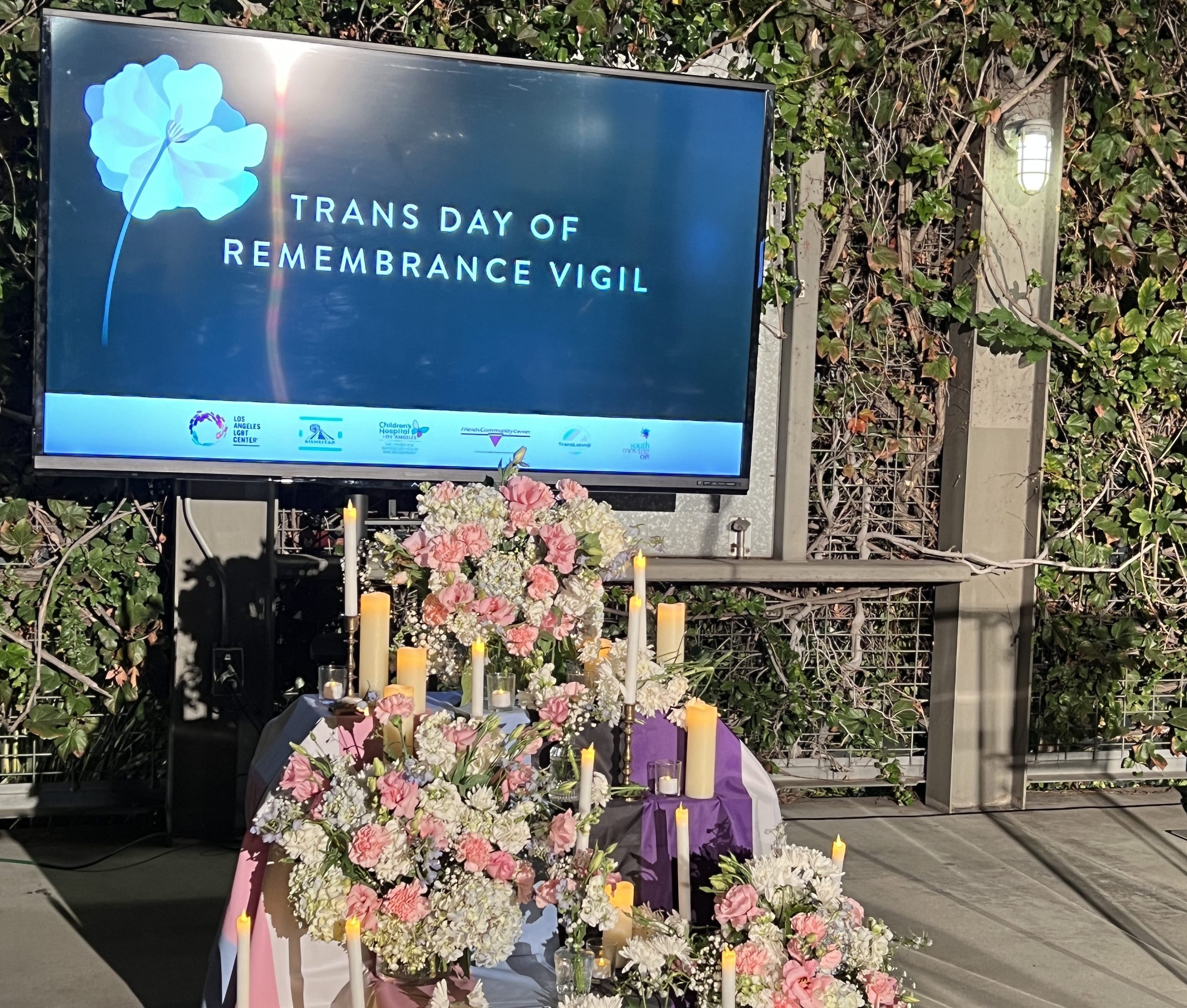 HOLLYWOOD – A Trans Remembrance Vigil was held at the Los Angeles LGBT Center on Monday, November 21st.
Candles and white, pink, and lavender flowers mounted on tiers draped by a trans flag adorned the center stage. A large monitor served as the focal point of the evening above the memorial display.
The Trans Chorus of Los Angeles started the ceremony with an acapella performance. Following the song of hope and redemption, opening remarks were given at the pulpit by the Anti-violence project manager for the LGBT center, Mariana Morroquin, and representatives from the Trans Wellness Center, Bienstar Human Services, Children's Hospital of Los Angeles, Friends Community Center, APAIT, and [email protected]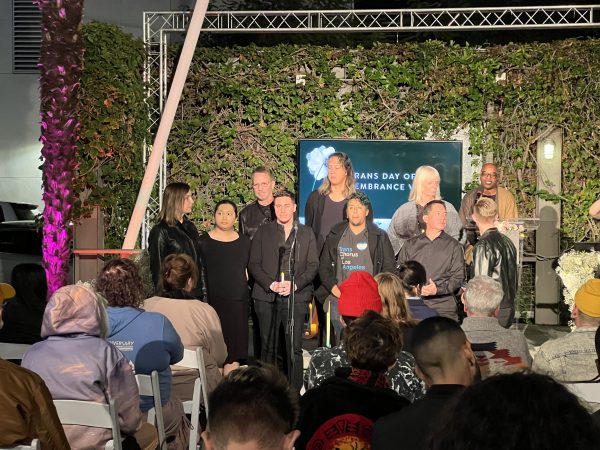 "I think it is very important to acknowledge our partners," said Morroquin, somberly addressing the seated audience of about one hundred and fifty. "We know that hate is real. A lot of us have seen hate pretty close. We are very grateful to have you. We open our arms to receive your love and your support. The way we support each other is by providing jobs, providing spaces for us, and providing opportunities. Because hate is out there. We need this space. We need to welcome everyone. I want you to keep that in your heart. And tomorrow, when we get back to work, let us open our hearts and our minds. Don't make decisions for us. Invite us to those tables. We know what we need. We've been doing this forever. We are going to keep fighting because this is what we do." 
She then added, "We refuse to let violence rob us of the possibility to gather, to love each other, and to dream together in solidarity. We gather because we must remember what is worth fighting for. For now, we commemorate. We tell the stories of the ones we lost. For tonight, that will be enough." 
One by one, members of the audience approached the pulpit to read the names and stories of a multitude of trans people whose deaths were the tragic result of hate crimes. The photos, names, and ages of the victims were displayed on the center-stage monitor.
"My name is Nikai David," said one speaker, the photo of a pale, curly-haired young lady displayed behind them. "I am a model and social media influencer who aspired one day to own my own clothing boutique. I had just celebrated my birthday a week before I was shot in Oakland California, on December 4th, 202. I was thirty-three years old."
Stories of these deaths included shootings by assailants, police, and family members, brutal beatings, and stabbings. The bodies of these victims were found in their homes, in garbage cans, and on streets where they were left, still dying, among other locations.
The final name read was Daniel David Aston, who died in the recent Club Q mass shooting.  This year, TDOR came on the heels of the senseless massacre in Colorado Springs that left five members of the LGBTQ+ community dead and 25 injured. 
Reverend Valerie Spencer gave an impassioned closing speech, first inviting the audience to take several deep breaths in unison.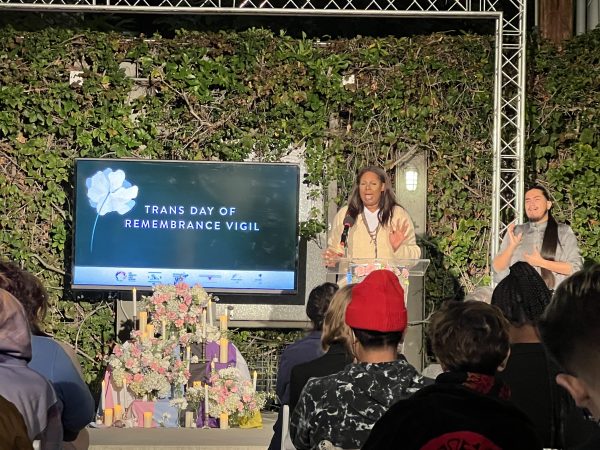 "We will mourn our family, our siblings," said Reverend Spencer, "but we are not having our primary focus on the violent conclusion of their life. We are choosing to see them and know them and celebrate them in the full context of their living. For they were fierce and powerful people."