Oregon school board bans Pride & BLM flags provoking community anger
After the ban of Pride & Black Lives Matter flags in schools neighbors constructed a large Progress Pride flag within view of the high school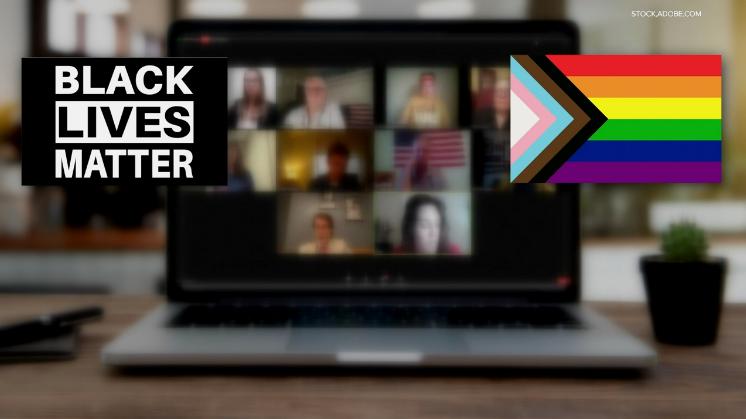 NEWBERG, Or. – The Board of the Newberg Public Schools in a 4-3 vote last week will take action to ban display of any variant of the LGBTQ Pride flag and additionally will ban display of any flag associated with the 'Black Lives Matter' movement.
The Board's meeting conducted over Zoom due to the ongoing coronavirus pandemic and the explosion of cases of the Delta variant, will enact the ban on those flags, and any broadly "political" signs, clothing and other items, with the board's three-member policy committee set to outline what constitutes "political," Oregon Public Broadcasting reported.
The Board with an all white conservative majority comprised of 5 men and 4 women, has already provoked controversy when last month they moved to strike down local and statewide policies around inclusion and racism. These actions brought swift condemnation from state lawmakers including members of the Oregon Legislature's Black, Indigenous and People of Color (BIPOC) caucus.
In a statement released by BIPOC, lawmakers expressed their displeasure with the school board's actions; "As a Caucus, we remain committed to a more equitable education system that prioritizes student success and look forward to taking action during next year's session to hold districts accountable. We also call on state and community leaders to denounce the school board's actions. It is not 'partisan' to reject the type of hatred and bigotry Director Shannon and Chairman Brown [ NPS Board members] are promoting. The goal of providing a quality education for all students should be nonpartisan, including addressing systemic barriers."
Local community members who are opposed to the ban came up with a creative protest this week according to KGW8 NBC TV news in Portland, Oregon which reported;
Following last week's Newberg School Board vote to ban Pride and Black Lives Matter flags in schools, neighbors have constructed a large Progress Pride flag within view of the high school.
"We wanted maximum visibility," Erin McCarthy said. "The result is pretty amazing, we love it."
Erin and her husband Jaybill own a hillside farm in Newberg about a mile and half from Newberg High School. A clearing through the trees on their hill reveals the 17′ by 30′ painted plywood Pride Flag within view of the high school football field.
Staff members have also raised concerns over the Board's actions. According to Oregon Public Broadcasting, 16 of the school district's counselors signed a letter asking that the Board not approve the initiative to remove the flags.
During last week's NPS school board Zoom call meeting, one counselor, Joshua Reid, shared stories he heard from students, including students who had been rejected by their families and a Black student who was verbally and physically harassed and followed home.
"When these students enter our schools, and see the symbols that we mean to communicate love and support and affirmation, they don't see propaganda or indoctrination or any ideology," Reid said. "They see a glimmer of hope that there can still be safe places and safe people in their schools."
OPB also noted that teacher Stacey Dalton, said the LGBTQ+ Pride and Black Lives Matter flags help students see themselves in school when they may not otherwise.
"They are messages of love and support," Dalton said. "White and or heteronormative students, the majority, see their own validation consistently in the curriculum Newberg School districts have adopted and therefore do not need extra messages of support."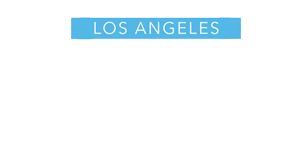 Anti-trans info posted online generates bomb threats against OHSU 
"Richmond employees have endured countless threats of harm, racial slurs, anti-LGBTQIA+ hate speech and more, with little to no recourse"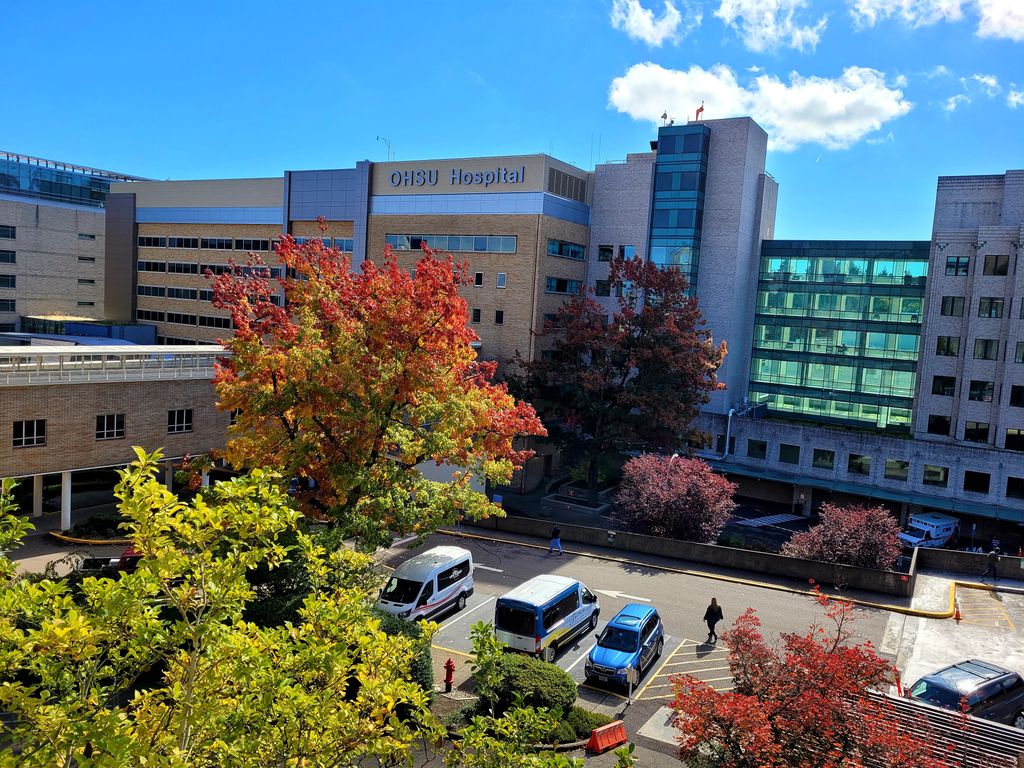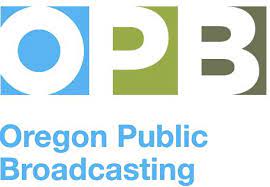 By Jonathan Levinson | PORTLAND, Ore. – A bomb threat against Oregon Health & Science University is the latest in a string of attacks and harassment against health care facilities, spurred by far-right culture war issues and COVID conspiracies.
The threat, called in Thursday, shut down OHSU's Richmond Family Health Center throughout the day Friday. According to an email sent to members of the AFSCME union representing OHSU employees, the threat was in response to a story posted on a far-right, anti-trans website alleging a cancer patient had been dropped by the clinic over remarks she made about the LGBTQ+ community.
In the email, union chapter president Michael Stewart said clinic staff and patients evacuated the clinic upon learning of the bomb threat. The Richmond facility is home to a primary care clinic and family medicine walk-in clinic. The clinic is also one of a handful that provide gender-affirming care.
"Richmond employees have endured countless threats of harm, racial slurs, anti-LGBTQIA+ hate speech and more, with little to no recourse," Stewart's email said. "As one person put it, 'Richmond staff have been sharing that they're worried something like this would happen for a long time now, and now their fears and suspicions have been confirmed.'"
Stewart said the threat came after patient Marlene Barbera became unhappy about a trans flag hanging in the reception area of the Richmond clinic, where she was receiving breast cancer treatment. Multiple far-right media websites shared Barbera's statements, in which she alleged "gender to be a nonsense and sexed bodies to be a reality." She said the "transgenderism banner" was hanging like a "Nazi flag behind the reception desk."
Barbera also alleged she had conflicts with staff in the clinic office and suggested she had offended a trans employee.
According to a letter Barbera said OHSU sent her, the hospital dropped her as a patient "because of ongoing disrespectful and hurtful remarks about our LGBTQ community and staff."
OHSU spokesperson Nicole Rideout said the hospital is legally prohibited from confirming whether or not someone is a patient. Regarding the alleged conflict that took place between Barbera and hospital staff, Rideout pointed to general hospital policies that say: "OHSU patients, families and visitors have a responsibility to refrain from using discriminatory, profane, derogatory or threatening language, imagery or behavior, and understand that these behaviors can result in limitation of visiting privileges and impact access to care at OHSU."
She said those policies are based on regulatory requirements.
The social media account Libs of TikTok, which has millions of followers and is known for posting anti-LGBTQ+ content, posted about Barbera's account the day before the bomb threat. As of Saturday morning, a tweet sent by the account had 4.3 million views and nearly 11,000 retweets. The account, run by a woman named Chaya Raichik, has a history of directing harassment and threats toward children's hospitals that provide care to transgender youths and teenagers.
In a March 2022 tweet, Raichik posted criticism of OHSU Doernbecher Children's Hospital's gender-affirming care. In August 2022, staff at Boston Children's hospital received death threats, and the hospital received an anonymous bomb threat after Raichik tweeted over a dozen false claims the hospital was performing hysterectomies on children. Children's National in Washington, D.C., received a barrage of threatening emails and phone calls after Raichik made similarly false accusations about the hospital.
Conservative figures who drive their followings through social media have increasingly targeted health care settings since the start of the COVID-19 pandemic in 2020.
St. Luke's Regional Health in Idaho successfully sued Ammon Bundy, the far-right figure who led the 2016 Malheur National Wildlife Refuge takeover, for more than $50 million last month. The defamation lawsuit alleged Bundy and Diego Rodriguez, the grandfather of an infant removed from the family's custody over concerns for the child's health, used Bundy's People's Rights network to rally protesters to the hospital and the homes of child protection services employees.
In his email, union president Stewart told his members the attack on OHSU was a direct threat to their trans colleagues and said the union is urging hospital leadership to provide accurate updates about this situation, increase safety protocols and offer employees mental health support.
Rideout said additional security measures have been put in place at Richmond and that OHSU offers wellness resources to its staff.
****************************************************************************************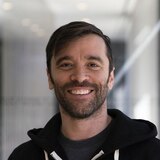 Jonathan Levinson is a multimedia reporter covering policing for Oregon Public Broadcasting.
Previously, he covered Mexico as a freelancer. His radio work has appeared on NPR, Marketplace and the CBC. His photography has been featured in ESPN, The Washington Post and Bloomberg News. He has been a guest on CNN, PBS Newshour and MSNBC.
Jonathan spent five years as an infantry officer in the U.S. Army and has a master's degree in international affairs from Columbia University.
******************************************************************************************
The preceding article was previously published by Oregon Public Broadcasting and is republished with permission.
OPB's critical reporting and inspiring programs are made possible by the power of member support. Be a part of it!
Become a Sustainer now: (Link)