Oregon drag event sees violent protest as Proud Boys show-up
After the event was over the pub posted on its Facebook Page that despite the turmoil the event was successful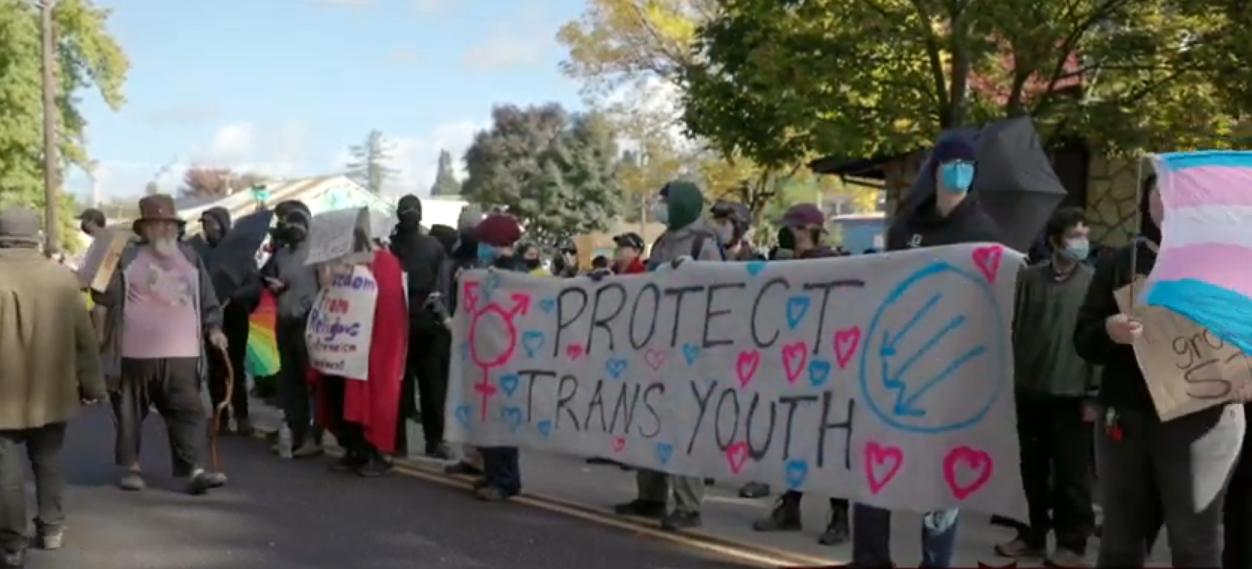 EUGENE, Or. – A "Drag Queen Storytime" event where one of the performers, an 11-year-old girl who goes by the name of Venellope, at Old Nick's Pub in the Market District in the downtown area was the scene Sunday of violent clashes between LGBTQ+ supporters and far right extremist group the Proud Boys and neo-Nazis.
A spokesperson for the Eugene Police Department said that around 9:45 a.m. people began congregating in front of the pub at 211 Washington St. The event, which had gotten considerable negative publicity on social media among far-right extremist groups, had the Eugene Police Department on alert including a detachment of officers in riot gear.
Firearms were reported present in both groups then shortly after 11:00 a.m., the roadway at Washington between 1st Avenue and 3rd Avenue was shut down.
"Because opposing groups were communicating plans to attend, possibly armed, Eugene Police created security plans to allow for a safe environment for everyone in the community to exercise their constitutional rights and freedoms, to protect the lives and property of all involved, and prevent safety disruption to uninvolved community members," the EPD said in a statement.
In addition to Patrol officers, the EPD deployed its drone team and tactical units along with K-9 units.
According to the local Lane Community College newspaper, The Torch, the situation escalated when the anti-LGBTQ+ protesters attempted to enter the pub without tickets.
Later, one of the groups began leaving and projectiles were thrown, ultimately both groups were lobbing projectiles at each other. One woman appeared to have been exposed to pepper spray the local media reported while Fire-Rescue medics were called to respond to a man who was reported down with an unknown condition. He was then transported to hospital.
After the event was over the pub posted on its Facebook Page that despite the turmoil the event was successful.
According to organizers, this is not the first time the pub has held this type of event and Venellope has performed there before. She has been performing since she was 7 years old and does multiple similar events. The storytime event involves "kid-friendly songs in costume," where they perform and read books to kids and has been previously held in the past at the Eugene Public Library and Barnes and Noble.
NBC News affiliate KMTR 16 in Eugene reported:
"We have a lot of private security that we hired," said Emily Chappell, one of the owners of Old Nick's Pub. "We've also been working very closely with Eugene Police Department, who have been really amazing."
Chappell says this isn't the first time the pub has been targeted.
"Years ago we were targeted by white supremacists, Proud Boys. It happened again in 2020, and it's all the same bit players. I'm seeing literally the same cars drive by that targeted me before," Chappell said.
"We've all gotten some sort of message about, 'Gee, I hope you die,' or, 'You guys are all, you know, child pedophiles,'" said Felix Raisner, a performer at Old Nick's Pub. "And it's like, where do you get this information? We've gotten hate from as far away as the U.K. and across the U.S. As far south as even Mexico, we've even gotten some."
News2Share- Violence as Eugene Antifa face off right anti-trans right wingers outside drag event in Eugene, Oregon:
Anti-trans info posted online generates bomb threats against OHSU 
"Richmond employees have endured countless threats of harm, racial slurs, anti-LGBTQIA+ hate speech and more, with little to no recourse"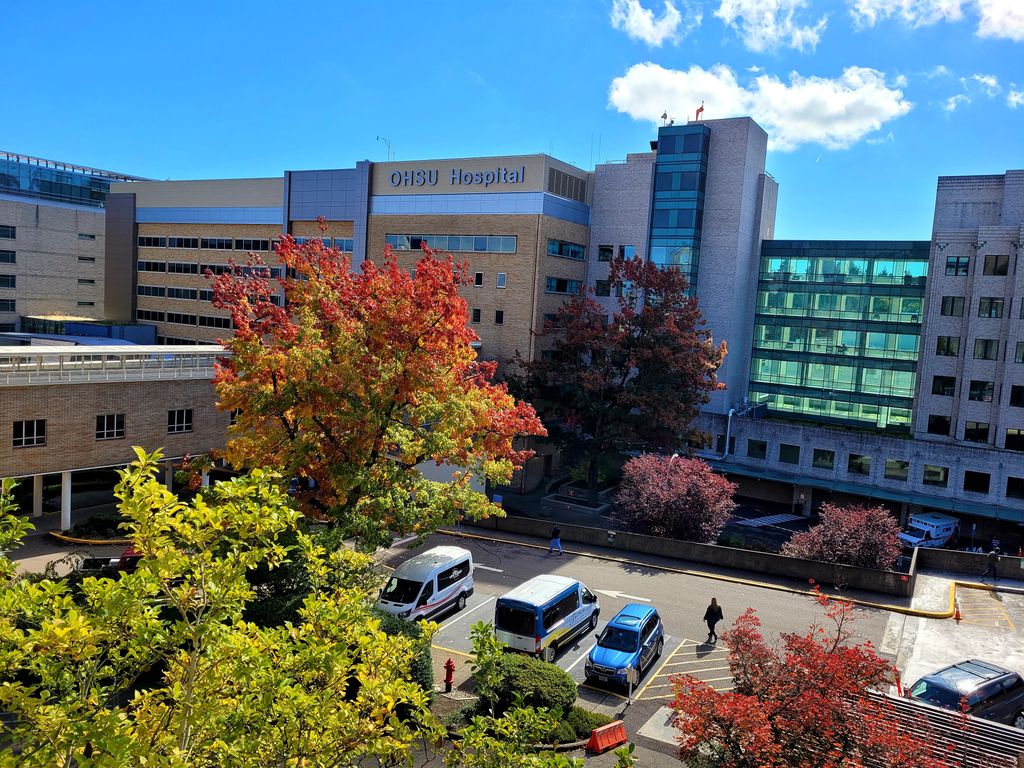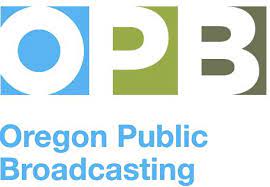 By Jonathan Levinson | PORTLAND, Ore. – A bomb threat against Oregon Health & Science University is the latest in a string of attacks and harassment against health care facilities, spurred by far-right culture war issues and COVID conspiracies.
The threat, called in Thursday, shut down OHSU's Richmond Family Health Center throughout the day Friday. According to an email sent to members of the AFSCME union representing OHSU employees, the threat was in response to a story posted on a far-right, anti-trans website alleging a cancer patient had been dropped by the clinic over remarks she made about the LGBTQ+ community.
In the email, union chapter president Michael Stewart said clinic staff and patients evacuated the clinic upon learning of the bomb threat. The Richmond facility is home to a primary care clinic and family medicine walk-in clinic. The clinic is also one of a handful that provide gender-affirming care.
"Richmond employees have endured countless threats of harm, racial slurs, anti-LGBTQIA+ hate speech and more, with little to no recourse," Stewart's email said. "As one person put it, 'Richmond staff have been sharing that they're worried something like this would happen for a long time now, and now their fears and suspicions have been confirmed.'"
Stewart said the threat came after patient Marlene Barbera became unhappy about a trans flag hanging in the reception area of the Richmond clinic, where she was receiving breast cancer treatment. Multiple far-right media websites shared Barbera's statements, in which she alleged "gender to be a nonsense and sexed bodies to be a reality." She said the "transgenderism banner" was hanging like a "Nazi flag behind the reception desk."
Barbera also alleged she had conflicts with staff in the clinic office and suggested she had offended a trans employee.
According to a letter Barbera said OHSU sent her, the hospital dropped her as a patient "because of ongoing disrespectful and hurtful remarks about our LGBTQ community and staff."
OHSU spokesperson Nicole Rideout said the hospital is legally prohibited from confirming whether or not someone is a patient. Regarding the alleged conflict that took place between Barbera and hospital staff, Rideout pointed to general hospital policies that say: "OHSU patients, families and visitors have a responsibility to refrain from using discriminatory, profane, derogatory or threatening language, imagery or behavior, and understand that these behaviors can result in limitation of visiting privileges and impact access to care at OHSU."
She said those policies are based on regulatory requirements.
The social media account Libs of TikTok, which has millions of followers and is known for posting anti-LGBTQ+ content, posted about Barbera's account the day before the bomb threat. As of Saturday morning, a tweet sent by the account had 4.3 million views and nearly 11,000 retweets. The account, run by a woman named Chaya Raichik, has a history of directing harassment and threats toward children's hospitals that provide care to transgender youths and teenagers.
In a March 2022 tweet, Raichik posted criticism of OHSU Doernbecher Children's Hospital's gender-affirming care. In August 2022, staff at Boston Children's hospital received death threats, and the hospital received an anonymous bomb threat after Raichik tweeted over a dozen false claims the hospital was performing hysterectomies on children. Children's National in Washington, D.C., received a barrage of threatening emails and phone calls after Raichik made similarly false accusations about the hospital.
Conservative figures who drive their followings through social media have increasingly targeted health care settings since the start of the COVID-19 pandemic in 2020.
St. Luke's Regional Health in Idaho successfully sued Ammon Bundy, the far-right figure who led the 2016 Malheur National Wildlife Refuge takeover, for more than $50 million last month. The defamation lawsuit alleged Bundy and Diego Rodriguez, the grandfather of an infant removed from the family's custody over concerns for the child's health, used Bundy's People's Rights network to rally protesters to the hospital and the homes of child protection services employees.
In his email, union president Stewart told his members the attack on OHSU was a direct threat to their trans colleagues and said the union is urging hospital leadership to provide accurate updates about this situation, increase safety protocols and offer employees mental health support.
Rideout said additional security measures have been put in place at Richmond and that OHSU offers wellness resources to its staff.
****************************************************************************************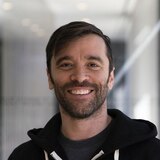 Jonathan Levinson is a multimedia reporter covering policing for Oregon Public Broadcasting.
Previously, he covered Mexico as a freelancer. His radio work has appeared on NPR, Marketplace and the CBC. His photography has been featured in ESPN, The Washington Post and Bloomberg News. He has been a guest on CNN, PBS Newshour and MSNBC.
Jonathan spent five years as an infantry officer in the U.S. Army and has a master's degree in international affairs from Columbia University.
******************************************************************************************
The preceding article was previously published by Oregon Public Broadcasting and is republished with permission.
OPB's critical reporting and inspiring programs are made possible by the power of member support. Be a part of it!
Become a Sustainer now: (Link)