Anti-LGBTQ recall candidate investigated for failure to declare income
The California Democratic Party filed a complaint alleging that Elder failed to properly disclose one of his businesses & sources of income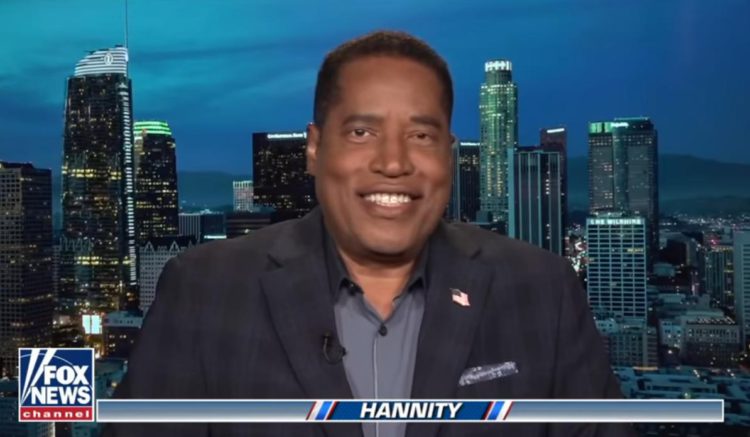 SACRAMENTO – Larry Elder, the anti-LGBTQ right wing radio host who is running as a conservative Republican in the recall election to replace Governor Gavin Newsom, is under investigation for failure to properly disclose all of his income sources a spokesman with the California Fair Political Practices Commission, (CFPPC) confirmed to media outlets Sunday.
The California Democratic Party filed a complaint with the Commission alleging that Elder failed to properly disclose one of his businesses and its sources of income after a story regarding those facts was first published by the Los Angeles Times on August 13.
California's campaign finance law states that candidates for public office are required to file a public statement of economic interests that discloses some aspects of their personal finances, including stocks, gifts, real estate and sources of income.
According to the LA Times, Elder's initial filing was only two pages long and only showed income from Laurence A. Elder and Associates Inc. but did not fully disclose the firm's total financial data, which as sole owner he was required to disclose.
Breaking: California regulators have launched an investigation into whether recall election gubernatorial candidate Larry Elder failed to properly disclose his income sources, according to the Fair Political Practices Commission.https://t.co/S28zrKmc6l

— Los Angeles Times (@latimes) August 22, 2021
After the complaint by the California Democratic Party, Elder filed an amended statement showing he owned 100% of the company and that it is worth between $100,000 and $1 million. The Times noted that it is difficult to ascertain an exact number as the CFPPC requires only broad dollar amounts to be disclosed.
The latest Emerson College/Nexstar Media poll shows voters are split on whether Governor Gavin Newsom should be recalled in September: 43% say they would vote to recall Newsom at this time, and 48% say they would vote to keep him in office.
Nine percent (9%) of voters are undecided. These results were similar to the March CA Emerson/Nexstar poll, where 42% wanted to keep the Governor and 38% favored the recall.
On the question of who they would vote for if Newsom was recalled, a majority (53%) of voters are undecided on a candidate. Within the field of candidates that currently have support, Elder leads at 16%, followed by businessman John Cox, at 6%, and former San Diego mayor Kevin Faulconer, at 6%. California State Assemblyman Kevin Kiley, and former Olympian and reality television personality Caitlyn Jenner are at 4% each. Social media influencer Kevin Paffrath is at 2%, with the remaining 8% of voters opting to vote for someone else.
Earlier this week, adding to the controversies surrounding Elder, in an interview published by Politico with Elder's former fiancee Alexandra Datig and producer of his radio broadcasts, Datig alleged she broke off an 18-month engagement with him in 2015 after he waved a gun at her while high on marijuana.
Politico reported that the alleged gun incident occurred in the midst of a heated conversation as their relationship was unraveling, according to Datig. "He was in the bedroom, and I was standing by the door," she said. "We talked to each other.'' He became silent, she said, and then slowly "walked over to the nightstand, opened the door, took out the gun,'' a .45 pistol.
"And he checked if it was loaded — while I was talking,'' she said. "He wanted to make sure I saw that he had it."
"It was an act of silent scorn — and anger,'' she said.
Elder took to Twitter and denounced the allegations:
I have never brandished a gun at anyone. I grew up in South Central; I know exactly how destructive this type of behavior is. It's not me, and everyone who knows me knows it's not me. These are salacious allegations. (1/3)

— Larry Elder (@larryelder) August 19, 2021
Earlier this month the Sacramento Bee profiled Elder reporting that the radio host is well known for opposing an increase in the minimum wage, Black Lives Matter and for frequently making anti-LGBTQ remarks.
Larry Elder says he will repeal all California vaccine and mask mandates if elected governor. Crowd goes wild. pic.twitter.com/UcHuyXURIJ

— Phillip Nieto (@nieto_phillip) August 22, 2021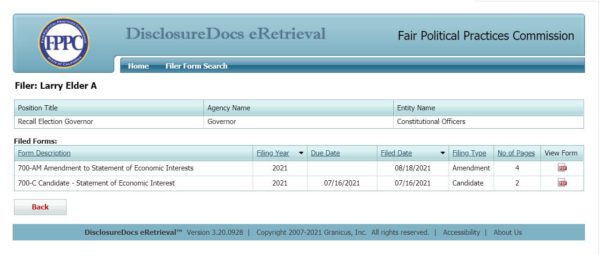 Elder on Fox News with Sean Hannity regarding LA Times Articles
Unprecedented times for companies facing anti-LGBTQ backlash
The controversy illustrates the unpredictability and arbitrariness of online flare-ups often driven partially or entirely by misinformation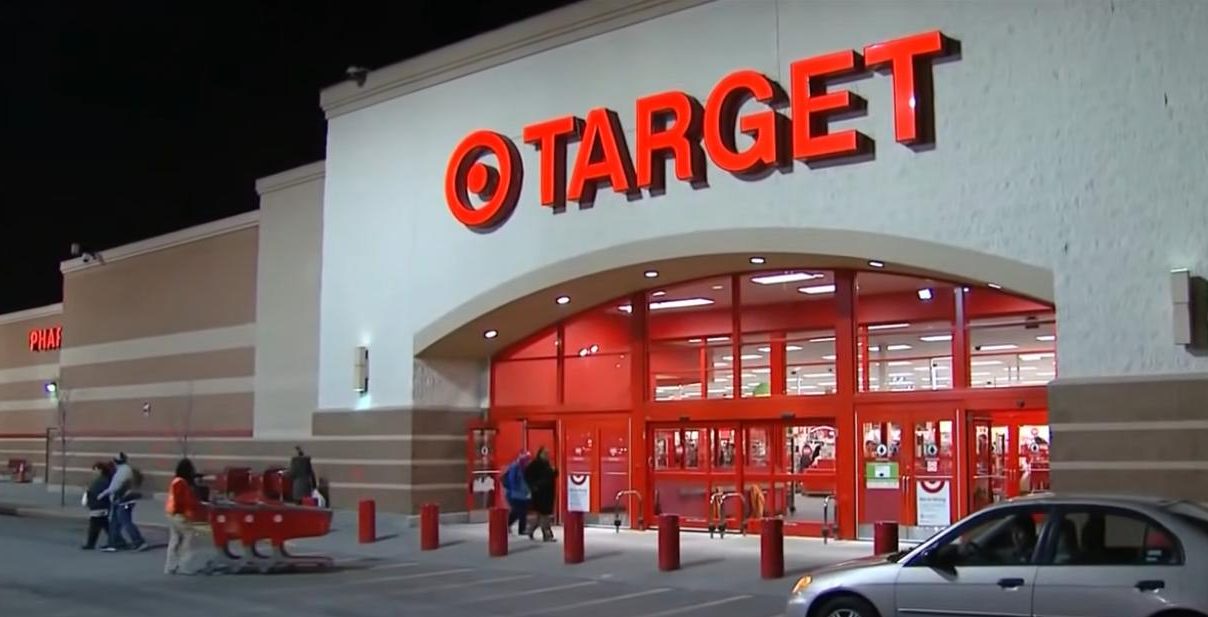 WASHINGTON – The precipitous rise of anti-LGBTQ sentiment in America has increasingly put corporate allies in the crosshairs of fraught culture war battles, creating unprecedented challenges for firms as they navigate business decisions during Pride month.
Concerns follow recent cases in which Target Corp. and Anheuser-Busch InBev suffered financial and reputational damage – first, when their outreach to LGBTQ customers provoked backlash, and again when the companies backed down in response to their anti-LGBTQ critics.
How should firms approach Pride month promotions in a climate where even the most minor or anodyne move can inspire right-wing calls for boycotts, or even threats of violence? What obligations do companies have to their LGBTQ customers, many of whom have long objected to brands' tendency to offer performative demonstrations of support for the community to boost their sales in June?
Three experts spoke to the Washington Blade to address these and other questions.
Andrew Isen is founder and president of WinMark Concepts, a firm that provides marketing services targeting LGBTQ audiences and customers, primarily for large publicly traded companies. Todd Evans is president and CEO of Rivendell Media, a firm that coordinates and manages advertising and marketing campaigns that are run in LGBTQ media. And Jack Mackinnon is senior director of cultural insights at Collage Group, a consumer research firm whose customers include many of the world's biggest and best-known brands.
False claims on social media that an item in Target's seasonal Pride collection – a "tuck-friendly" swimsuit – was offered in children's sizes led to in-store confrontations that prompted the retailer to respond by moving merchandise to the back of stores and off the floor in some rural southern locations.
The controversy illustrates the unpredictability and arbitrariness of online flare-ups targeting individual companies, often driven partially or entirely by misinformation, the sources agreed.
"We are literally jumping from crisis to crisis to crisis," Isen said, adding "we are in uncharted territory" where companies are "unable to foretell on an hourly basis what will blow up on social media," and responding effectively is made more difficult when the claims at issue are "patently untrue."
As a result, "there is a real reticence to move forward" on outreach to the LGBTQ community "until things work themselves out," Isen said. Companies are now struggling with balancing their obligations to LGBTQ customers and their corporate shareholders, he said.
Evans said part of the problem is proportionality. Pressures from a small and vocal contingent of anti-LGBTQ consumers are amplified by unregulated social media platforms, he noted.
For example, he said, "One Million Moms," a division of the American Family Association that is known for demanding boycotts against companies that have embraced the LGBTQ community, only has a few thousand Twitter followers.
Isen and Evans said that while brands have long been attacked for publicly embracing the LGBTQ community, the controversy over Bud Light's social media spot featuring transgender influencer Dylan Mulvaney marked a tipping point because of the resulting harm to parent company Anheuser-Busch's bottom line.
Negative ramifications would have been thwarted, Isen said, had the company not reacted with a defensive posture by issuing a statement that "we never intended to be part of a discussion that divides people."
"There's no PR professional that would have recommended" Anheuser-Busch respond in the way that it did, agreed Evans.
To the extent that firms can anticipate when they may encounter anti-LGBTQ backlash, the sources agreed it is generally directed at the transgender community and anything involving minors – as seen in the rise in attacks against all-ages drag performances, for instance, and legislation targeting the rights of trans Americans, especially youth.
Evans said transphobia is part of a broader reactionary moment in American politics that presents a threat to the entire LGBTQ community and "anybody else who is different." Isen noted the political climate has been defined by a right-wing crusade against "wokeness" led by the likes of Florida's Republican Gov. and 2024 presidential contender Ron DeSantis.
Mackinnon, however, said the anti-trans backlash is distinct. "Other LGBTQ+ issues like gay marriage are not very controversial" from a marketing and advertising perspective, but there has been a shift in recent years as "people starting to think about transgender issues on a higher level," he said.
Misinformation can be weaponized and exploited to a greater extent when it concerns gender issues about which many Americans are still unfamiliar, Mackinnon said.
As they approach any business decision concerning advertising or outreach to the LGBTQ community, the sources agreed the Bud Light dustup may offer important lessons for companies moving forward into Pride month and beyond.
When the beermaker approached Mulvaney, "the decision to engage her was done for business reasons," Isen said, as the company saw a valuable opportunity to tap into a broader market of young potential customers. The influencer "has a demographic following that fit perfectly into a market expansion opportunity for the brand that was in double digit decline."
The company's response, he said, was a problem because Anheuser-Busch seemed to characterize its work with Mulvaney as, instead, a cultural outreach effort – which rang insincere and "alienated the entire LGBTQ community, bar owners in the trade, and consumers."
"Had they stood firm and said, 'we made a calculated business decision to engage this social influencer as we have thousands of other social influencers,' it would have been a different story," Isen said.
Anheuser-Busch's major miscalculation was failing to build a relationship with its LGBTQ customers who might otherwise be inclined to forgive the company's decision to back down to pressure from anti-trans extremists "with its delayed response and then a really unthoughtful response," Evans said. Engendering goodwill with the community is crucial, he said.
"This is a brand that was not necessarily known for [LGBTQ] outreach in their marketing," Mackinnon said, "so when they partnered – in a very small way, by the way – and dabbled in a partnership with [Mulvaney], that caught some people by surprise, potentially, and they put themselves in an awkward position to explain what it was that they were doing."
As a result, he said, for many people Anheuser-Busch's business decision to work with Mulvaney seemed insincere or opportunistic.
Mackinnon said consumer research indicates that young people, especially, are inclined to research individual companies to assess the extent to which their support for inclusivity is sincere and baked into their corporate governance, rather than performative and motivated entirely by profit chasing.
As an example, Mackinnon pointed to cases where, following the murder of George Floyd, firms expressed their support for the Black Lives Matter movement, only to face criticism when customers discovered the lack of diversity in their boards of directors.
"Brands should be thinking about not [just] what should my campaign be for this June, but where do we want to be in terms of building trust six months from now, a year from now, five years from now," Mackinnon said.
"Most of that work is quiet and under the surface and behind the scenes, and it is essential for building a platform and a framework and a foundation to have any other effective types of campaigns," he said.
Part of this strategy should also include clear and consistent messaging on online platforms, which Mackinnon said can act as an effective bulwark against the spread of misinformation targeting companies.
"A brand that is investing in transgender, LGBTQ+ consumers," he said, must "be ready to know how to explain [those investments] and how to combat that misinformation" with quick, simple responses provided in real time.
Used properly, Mackinnon said, social media can be an effective tool for firms to build trust – allowing for opportunities to engage in discussions and storytelling in a conversational fashion not afforded by other forms of corporate communication.
The ascendency of transphobia and anti-LGBTQ sentiment comes as Americans' faith in institutions – politics, traditional media, scientific and medical expertise – continues to plummet.
These conditions have primed consumers to "look to brands to speak to these issues," Mackinnon said, "not to, like, heal the world, but to operate as influencers on the issues that are front-of-mind for people."
Companies might, then, see not just a set of challenges but also valuable opportunities for LGBTQ outreach during Pride month. Acting thoughtfully, these firms might maximize their market caps for the month of June without alienating their LGBTQ customers while also, potentially, helping to facilitate a world in which more Americans might be down to have a beer with a trans neighbor or bring their kids to a drag performance.