Anti-Vax & maskers gather in Santa Monica to protest LA COVID mandates
The rally occurred as the U.S. Food and Drug Administration is poised to fully approve Pfizer Inc.'s coronavirus vaccine early next week.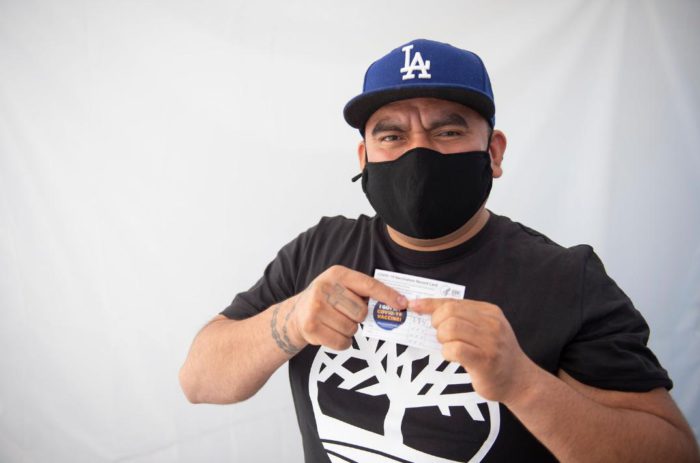 SANTA MONICA – Hundreds of Angelenos angered by what they are saying is government overreach gathered for the S.O.S. California No Vaccine Passport rally Saturday. The protest comes as Los Angeles County and the City of Los Angeles are moving to require proof of vaccination or stringent COVID-19 testing for government workers and inside businesses.
The rally occurred as the U.S. Food and Drug Administration is poised to fully approve Pfizer Inc.'s coronavirus vaccine early next week.
The approval probably will come Monday or Tuesday, according to one official familiar with the plans, speaking on the condition of anonymity ahead of the announcement. Pfizer's vaccine has been in use in the U.S. based on an emergency authorization, the Los Angeles Times reported.
The Los Angeles County Department of Public Health confirmed 31 new deaths and 3,361 new cases of COVID-19 on Saturday as the Delta Variant cases continue to impact the region. One of those COVID-19 deaths was a teen between the ages of 12 and 17.
There are 1,786 people with COVID-19 currently hospitalized and 23% of these people are in the ICU. Testing results are available for nearly 7,900,000 individuals with 16% of people testing positive. Today's test positivity rate is 3.6%.
"Everyone who is not yet vaccinated needs to know they do not have the same protection as vaccinated people. While the highest hospitalization rate is among older unvaccinated adults over 50, hospitalizations in younger unvaccinated adults between the ages of 18 and 49 have increased 226% since July 7," said Barbara Ferrer, Director of Public Health. "Relative to unvaccinated adults, hospitalization rates among vaccinated adults of all ages remain very low. The data continues to show how well protected vaccinated people are from bad outcomes. Our top priority is vaccinating those not yet vaccinated."
Sandra Mitchell reports for the KTLA 5 News: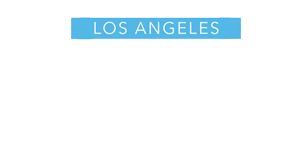 First ever Santa Monica PRIDE Festival: "Colors of PRIDE"
SaMo PRIDE is a citywide partnership with Santa Monica Place, Downtown Santa Monica, Inc. & Santa Monica Pier, in collaboration with the City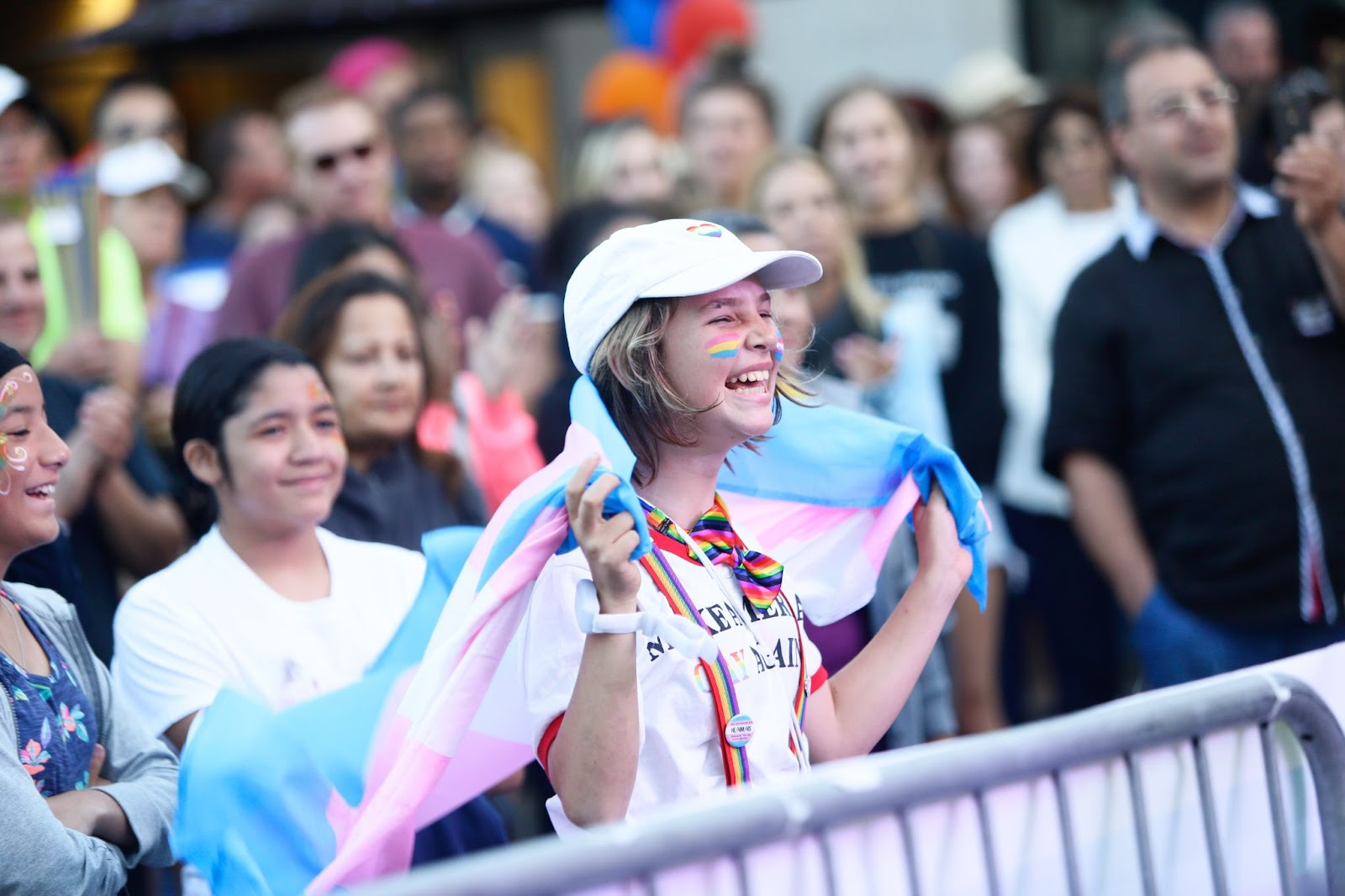 SANTA MONICA, Calif. – The month-long celebration SaMo PRIDE returns in June with activities and experiences that honor the LGBTQ+ community. SaMo PRIDE is a citywide partnership between Santa Monica Place, Downtown Santa Monica, Inc. and Santa Monica Pier, in collaboration with the City of Santa Monica and Santa Monica Travel and Tourism.
On Saturday, June 3 the first-ever SaMo PRIDE Festival will turn the entire downtown district, from the Third Street Promenade through Santa Monica Place to the Santa Monica Pier, into a PRIDE zone. All ages are welcome to enjoy live musical performances, PRIDE-related treats, free swag, games and much more.
The Santa Monica Public Library will share queer books for kids, featuring a special Drag Queen storytime, suited for all ages and abilities. Local service providers and community groups will offer support and resources for the LGBTQ+ community throughout the event along the Promenade.
Presented in partnership with Cayton's Children's Museum, the Santa Monica Place family zone will provide kid-friendly PRIDE activities, transforming Center Plaza into an interactive space for kids to play and learn about inclusivity and acceptance.
"Colors of PRIDE" photobooth installations, designed by LGBTQ+ artists, will be placed throughout the SaMo PRIDE Festival with fun, interactive props. Photos from the installations will be assembled to create a photographic mosaic, bringing the three districts together in a rainbow of colors that make up the LGBTQ+ Progress PRIDE flag.
The celebration continues throughout the month with events that bring together the community including the Made with PRIDE Marketplace, a unique retail pop-up hosted every Friday through Sunday in June at Santa Monica Place on Level One.
Hosted in partnership with Streetlet, the Marketplace showcases over a dozen LGBTQ+ business owners, highlighting their stories and featuring local goods and services made, conceived and curated in Southern California. Santa Monica Place will also host a live DJ spinning every weekend throughout the month where guests can enjoy music under "Lanterns of Love," an overhead colored lantern installation that spans across Center Plaza.
The City of Santa Monica is dedicated to increasing visibility and understanding of the broad spectrum of gender identities and experiences within the LGBTQ+ community. The City celebrates PRIDE with the month-long lighting of City Hall in rainbow colors and a series of educational, uplifting events during the month of June.
Community events include the City's PRIDE Proclamation on May 23; live music, theatre and dance performances by SORORITY: WAVES on June 4; Rainbow Family Storytime at the Santa Monica Public Library on June 6; an AIDS LifeCycle Ride finish line celebration on June 10; Queer Prom for LGBTQ+ youth on June 12; Drag Queen Storytime on June 16; PRIDE sunset swim at the Annenberg Community Beach House on June 23; Sapphic Poetry Workshop on June 24; Party with a Purpose mixer and fundraiser on June 29; and much more.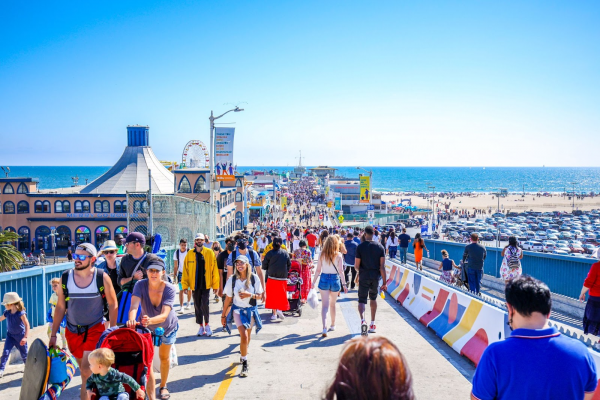 Santa Monica Pride free community event also is a Local LGBTQ+ History and discussion, Noon to 2:30pm, at the Santa Monica Public Library's Pico branch Annex, 2201 Pico Blvd, at Virginia Park.
Free and open to the public, this is a community celebration of and sharing of local history directly from the people who experienced it. Share your memories and learn more about our local lgbtq+ heroes. Allies and family welcome.
The Santa Monica History Museum, in partnership with the OUTWORDS Archive, will feature the exhibit "Coming Out West", a video-based collection of oral histories of Santa Monica Bay area LGBTQ+ elders, opening June 1.  
For more information and the full calendar of SaMo PRIDE events visit smpride.com.
For sponsorship inquiries please reach out to DTSM, Inc. Director of Marketing & Partnerships Ariana Gomez at [email protected].