FBI joins the hunt for the killer(s) of a newly wed lesbian couple in Utah
This is one of the largest investigations the Grand County Sheriff's Office has ever taken on the Sheriff said.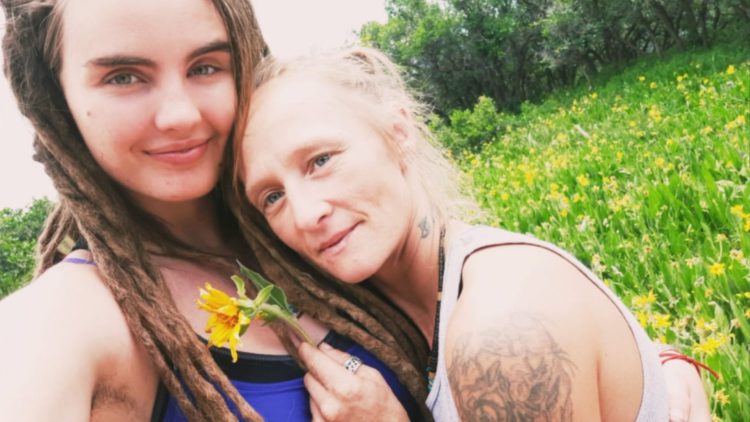 MOAB, Ut. – The townspeople of this small Eastern Utah town located less than 50 miles from the Colorado state line, have been shaken by the double murders of a newly wed lesbian couple found shot to death in a Grand County campground last week.
Grand County Sheriff Steven White said that he had asked for the assistance of agents from the Salt Lake City field office of the Federal Bureau of Investigation along with law enforcement agents from the Utah State Bureau of Investigation, as the investigation into the shooting deaths of Kylen Carrol Schulte, 24, and Crystal Michelle Turner, 38, also known as Crystal Beck, widens.
The women's bodies were discovered August 18 at their campsite in the South Mesa area of the La Sal Loop Road in Grand County, according to a statement released by the Sheriff.
This is one of the largest investigations the Grand County Sheriff's Office has ever taken on, White told local media outlets.
"Just know that everything is being done that we can possibly do, that is why we have asked for the additional resources. We want to make sure we do it thorough, we do it complete and we do it right," he said.
Deputies are working extra hours and extra shifts to assist in the investigation and provide extra safety to the community, White said.
"We have extra patrols that are working pretty much the whole county and we are putting special emphasis on the mountain and around those areas. We are trying to work them as much as we can, especially when we are 8 guys down.
A close friend of the couple expressed that the biggest concerns is if there is enough transparency from law enforcement, Laura Lee Green, told Salt Lake City's KSTU Fox 13 news.
"There is a lot of curiosity in the town as far as if law enforcement is doing anything they can and if they did everything they could in the very beginning," she told KSTU.
She also said that she was worried if deputies searched for the newlyweds when the two women were originally reported missing.
Sheriff White responded saying that "When the original complaint came in from, it was actually done as a missing person out of the Moab police department. There were actually deputies that went into the mountain areas, there was actually a Colorado sheriff that looked at one of the lakes on the backside of the mountain for us."
The Sheriff added; "This is totally devastating. This is my home. This is where I was born and raised. I take it not only on a professional level but on a personal level that I want to get to the bottom of this."
Anyone with information that may be helpful to the investigation should contact the Grand County Sheriff's Office at 435-259-8115.
Loved ones hold candlelight vigil to remember Moab couple murdered, call for justice:
Attacker in Sandy Utah gay teen bashing case gets probation
Judge follows the recommendation from probation department & terminates home detention & electronic monitoring- orders probation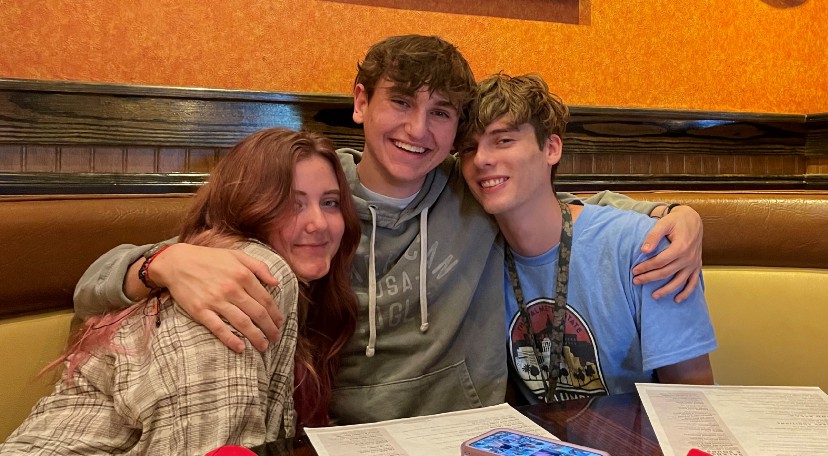 SANDY, Ut. – A juvenile who attacked Christian Peacock and his boyfriend Jacob Metcalf on July 30 outside Peacock's home in Sandy, an upscale suburb of Salt Lake City, was sentenced to probation by a Salt Lake County Third Judicial District juvenile court judge.
Fox News affiliate KTSU 13 reported during Wednesday's hearing, the judge reviewed recommendations from prosecutors and the Third Judicial District juvenile probation office to determine the next steps in the case. He ruled the teen to be low risk to the community.
"I appreciate the good report from home detention, it's an excellent report," said the judge. "So I am going to follow the recommendation from probation and terminate you from home detention and electronic monitoring. You're still going to be on probation."
The judge also ordered the minor to serve additional community service hours volunteering with LGBTQ+ groups, taking an empathy class, writing an apology letter to the victim who is now 18, and paying restitution for the material damages.
"The consequences of your actions – that's what we deal with a lot in juvenile court is kids learning how to take responsibility for their actions and learning to think before they act," added the judge.
The judge also ordered a December 30 review of the case with a written report from the probation office to monitor the offender's progress and to make further determinations in the case.
Speaking to reporters outside of the courthouse after the sentence was handed down, Peacock's mother Stefanie said; "It makes me sad that still today in 2022, kids are still going through this kind of thing. That anyone is going through anything like this, and especially that it happened to my son."
"It has always been a very safe neighborhood," said Kyle Peacock, Peacock's father. "Then to have something like this happen at your home, where you're supposed to feel safe, it just, it really riled a lot of different emotions that you didn't know you had inside of you."
"Be kind to others and don't punch somebody because you don't agree with who they are, that's just not okay. I think it's really important that we all keep standing up and saying this is not okay," Stefanie Peacock added. "That we are people and everyone should be loved and accepted."
Peacock and his boyfriend Jacob Metcalf were attacked on July 30 outside the Peacock family home
A carload of men shouting anti-gay slurs drove by as 17-year-old Christian and his boyfriend Jacob Metcalf hugged each other goodnight at the end of Christian's driveway in Sandy, an upscale suburb of Salt Lake City. Somebody in the car shouted, "We don't want faggots in our street." The boys were shocked, so Jacob stayed to talk instead of going right home as planned.
The car returned about 40 minutes later, and two people jumped out. 19-year-old Hayden Stowell made lewd sexual gestures, grabbing his genitals and asking if he was making Jacob and Christian sexually aroused.
Christian told me three other people stayed in the car shouting anti-gay slurs and "hyping up" the two who jumped out.
Christian told me he was afraid they would hit Jacob, so he stepped in front of him to protect him. A 17-year-old boy (name withheld due to his age) took a half step back and punched Christian's head, knocking him senseless and eventually landing him in the hospital with brain swelling.
Christian's sister Jocelynn heard the commotion and ran outside. She quickly captured photo evidence, snapping the car's license plate as it roared off. Jacob filmed part of the attack, including an admission that it was motivated by hatred of gay people.
🚨🚨 Sandy, UT – A gay young man was hugging his boyfriend in front of his home. The young men in this Infiniti stopped and the one person punched the kid in the face while calling him a "fa**ot." We need to identify this assailant. Contact Sandy, UT police. ⚠️Language⚠️ pic.twitter.com/801SYBoBUt

— Rainbow Youth Project USA (@RainbowYouthUSA) July 30, 2022
RELATED: Gay-bashed Utah teen & Mom seek safety from polygamy cult