FBI joins the hunt for the killer(s) of a newly wed lesbian couple in Utah
This is one of the largest investigations the Grand County Sheriff's Office has ever taken on the Sheriff said.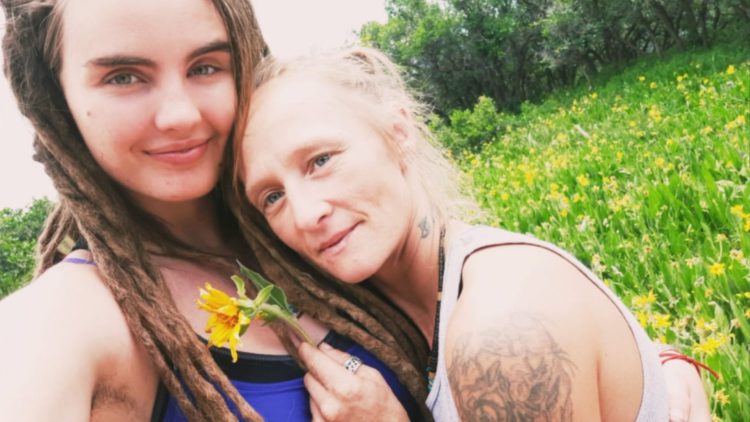 MOAB, Ut. – The townspeople of this small Eastern Utah town located less than 50 miles from the Colorado state line, have been shaken by the double murders of a newly wed lesbian couple found shot to death in a Grand County campground last week.
Grand County Sheriff Steven White said that he had asked for the assistance of agents from the Salt Lake City field office of the Federal Bureau of Investigation along with law enforcement agents from the Utah State Bureau of Investigation, as the investigation into the shooting deaths of Kylen Carrol Schulte, 24, and Crystal Michelle Turner, 38, also known as Crystal Beck, widens.
The women's bodies were discovered August 18 at their campsite in the South Mesa area of the La Sal Loop Road in Grand County, according to a statement released by the Sheriff.
This is one of the largest investigations the Grand County Sheriff's Office has ever taken on, White told local media outlets.
"Just know that everything is being done that we can possibly do, that is why we have asked for the additional resources. We want to make sure we do it thorough, we do it complete and we do it right," he said.
Deputies are working extra hours and extra shifts to assist in the investigation and provide extra safety to the community, White said.
"We have extra patrols that are working pretty much the whole county and we are putting special emphasis on the mountain and around those areas. We are trying to work them as much as we can, especially when we are 8 guys down.
A close friend of the couple expressed that the biggest concerns is if there is enough transparency from law enforcement, Laura Lee Green, told Salt Lake City's KSTU Fox 13 news.
"There is a lot of curiosity in the town as far as if law enforcement is doing anything they can and if they did everything they could in the very beginning," she told KSTU.
She also said that she was worried if deputies searched for the newlyweds when the two women were originally reported missing.
Sheriff White responded saying that "When the original complaint came in from, it was actually done as a missing person out of the Moab police department. There were actually deputies that went into the mountain areas, there was actually a Colorado sheriff that looked at one of the lakes on the backside of the mountain for us."
The Sheriff added; "This is totally devastating. This is my home. This is where I was born and raised. I take it not only on a professional level but on a personal level that I want to get to the bottom of this."
Anyone with information that may be helpful to the investigation should contact the Grand County Sheriff's Office at 435-259-8115.
Loved ones hold candlelight vigil to remember Moab couple murdered, call for justice:
LGBTQ+ Non-profit will build 8 homes for LGBTQ youth in Western states
Encircle is a non-profit organization with the mission to bring the family and community together to enable LGBTQ+ youth to thrive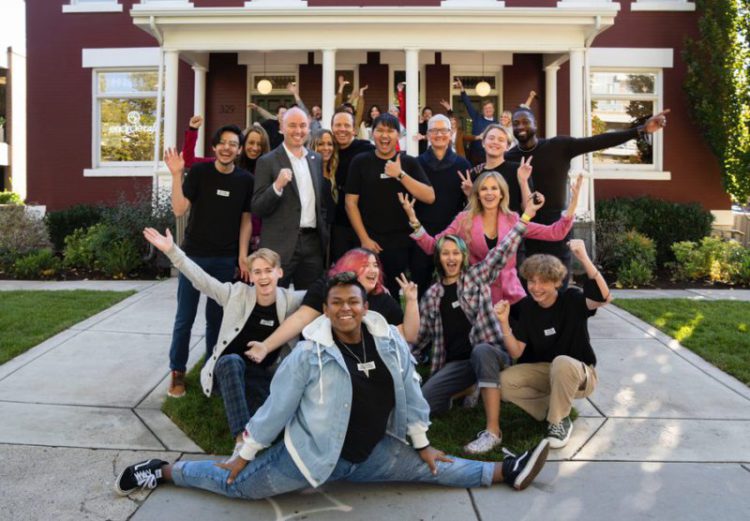 SALT LAKE CITY – A Utah-based non-profit announced Wednesday that the organization has raised more than $8 million dollars to build eight new homes in four Western states to provide services for LGBTQ youth.
Encircle, which provides mental health services for LGBTQ youth, will build the new homes with locations in Arizona, Idaho, Nevada and Utah. The new homes are dedicated for providing safe spaces, resources and preventing teen suicide. The organization currently has locations in Salt Lake City, Provo and St. George, Utah, and recently construction has begun on locations in Heber, Logan and Ogden, as well as in Las Vegas, Nevada.
The fundraising efforts had kicked off this past February with donations from NBA Basketball's Utah Jazz team owners Ryan and Ashley Smith and Apple CEO Tim Cook, the first openly gay CEO of a Fortune 500 firm. The lead singer of Imagine Dragons Dan Reynolds and his wife, recording artist Aja Volkman, and retired NBA superstar and Jazz part-owner Dwayne Wade, whose 14-year-old daughter Zaya is Trans, all partnered together to give a total of $4 million.
In a press conference Wednesday, "Encircle's mission is very personal to me because I see myself in so many of these young people," Apple CEO Cook told reporters. "It's not easy when you're made to feel different or less than because of who you are or who you love. It's a feeling that so many LGBTQ people know far too well."
Proud to support @encircle2gether's life-saving work providing resources to LGBTQ+ youth in Utah & surrounding states. Great to be with @GovCox, @AbbyPalmerCox, @RyanQualtrics, Ashley Smith, @DwyaneWade, and @stephylarsen as we celebrate the opening of Encircle's first cafe. pic.twitter.com/E6nN23Uc4m

— Tim Cook (@tim_cook) October 13, 2021
Encircle executives and the group of celebrities were joined by Utah Republican Governor Spencer Cox who praised Encircle's efforts.
"What Encircle has done is provided that piece of acceptance, even if — especially if — there is no acceptance anywhere else," the governor said. "There is a place where they can go where they can feel loved."
Wade, reflecting on being the parent of a Trans child, "I stand here as a proud parent of a beautiful daughter that's a part of the LGBT-plus community," he said. "I don't have all the answers. I don't know everything, but I'm willing to listen."
Today is what it's all about. Thank you @encircle2gether for your commitment to the LGBTQ+ community! https://t.co/jisSsqbYfc

— DWade (@DwyaneWade) October 13, 2021
Encircle is a non-profit organization with the mission to bring the family and community together to enable LGBTQ+ youth to thrive.
On its website the non-profit lists its current support services including its new café which is open "Monday through Friday between 3-8 PM folks ages 12-25 are welcome to just drop-in, hang out and enjoy our safe space. Friendship Circles, its weekly groups [which] allow you to tell your story and connect with peers in a safer space facilitated by our community, and LGBTQ affirming therapy."
2nd largest school district in Utah bans Pride & BLM flags as 'too political'
"We have to have a politically neutral classroom, and we're going to educate the students in the best possible way that we can"
FARMINGTON, Ut. – Administrators this week in the Davis School District, which is Utah's 2nd largest school district with 72,987 students, banned LGBTQ Pride and Black Lives Matter flags, saying they are 'politically charged.'
According to the Salt Lake City Tribune, Davis Schools spokesperson Chris Williams told the paper; "No flags fly in our schools except for the flag of the United States of America." Williams later walked that statement back adding a clarification that some of the Districts schools have flags from sports team or international countries which are considered "unrelated to politics."
"What we're doing is we're following state law," said Williams. "State law says that we have to have a classroom that's politically neutral."
Amanda Darrow, Director of Youth, Family, and Education at the Utah Pride Center in Salt Lake City, told multiple media outlets the school district is "politicizing the rainbow flag" which doesn't belong on a political list.
"That flag for us is so much more," said Darrow. "It is just telling us we're included in the schools, we are being seen in the schools, and we belong in these schools."
KUTV CBS2 News in Salt Lake City checked with the Utah State Board of Education. In an email, spokesman Mark Peterson said, "There is nothing in code that specifically defines a rainbow flag as a political statement so it would be up to district or charter school policies to make that determination."
The local Utah chapter of the American Civil Liberties Union also weighed in saying in a statement;
"Whether or not a school district has the legal ability to ban inclusive and supportive symbols from classrooms, it is bad policy for them to do so," the advocacy organization said in a statement. "Utah schools have an obligation to ensure that all students, regardless of their sexual orientation or gender identify, feel welcome inside a classroom. We urge school administrators and teachers to adopt policies that make all students feel safe and included."
Williams insisted the policy is not meant to exclude anyone and that all students are loved and welcomed – they just want to keep politics out of school he told the Tribune and KUTV.
"We have to have a politically neutral classroom, and we're going to educate the students in the best possible way that we can," said Williams.
A Utah based veteran freelance journalist, writer, editor, and food photographer weighed in on Twitter highlighting the negative impact of the Davis Schools decision on its LGBTQ youth.
Davis County school district has banned BLM & pride flags and other symbols saying they are politically charged.

This is why the number 1 killer of Utah kids is suicide, especially among LGBTQ youth. Nearly 52% say they have frequent suicidal ideation.https://t.co/twSZwWvWVl

— Kaz Weida (@kazweida) September 21, 2021
Davis County School District bans LGTBQ and BLM flags as 'too political'
Anti-LGBTQ vandalism at BYU- perp on video saying 'faggots go to hell'
As students across the country return to their universities, many are expressing serious concerns for their safety and well-being.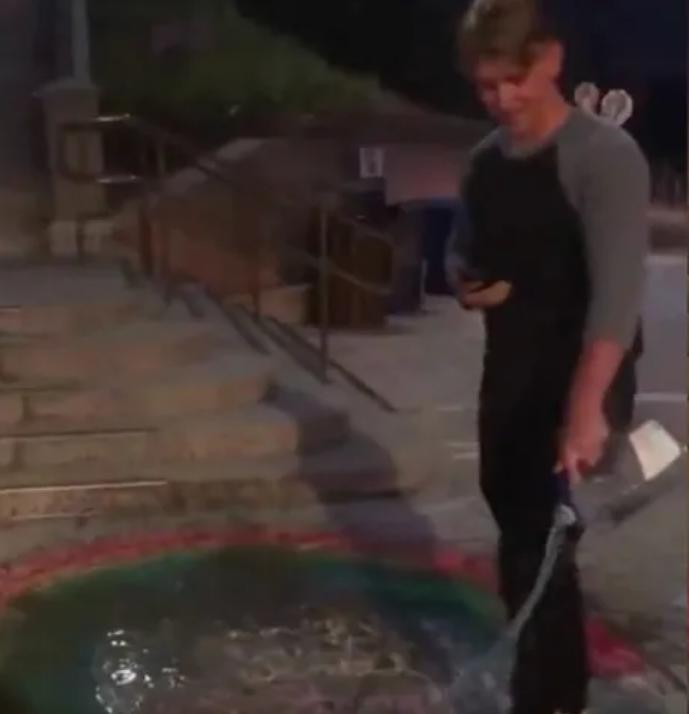 PROVO, Ut. – Less than a week after a controversy erupted over a Mormon Church Elder's anti-LGBTQ remarks during the annual faculty and staff meeting, a Brigham Young University student was recorded destroying LGBTQ-affirmative chalk messages on campus.
The incident took place after a student-led "chalk protest" Thursday evening at around 6pm at the base of one of BYU's entrances, the staircase at 800 N. University Avenue. Students had drawn messages of support for the LGBTQ+ campus community on the sidewalks and the stairwell, protesting what one person termed a hostile environment for queer students.
A couple of friends who had attended the protest and stayed after to view the hundreds of messages caught a student, later identified as Connor Ray Murray, taking a large bottle of water and pouring its contents over the messages effectively erasing them. As the couple recorded his actions, one of them was heard to say sarcastically; "There you go. I hope you're feeling a little less homophobic."
Murray, in response before walking off told them; ""Oh, no, uhhh, faggots go to hell."
Utah based out photographer Brock Bolen, later posted the couple's video which led to Murray being identified via social media. Murray has since deleted his Facebook and LinkedIn profiles.
"The gay community is just being over sensitive!"

This video shows a BYU Co-Ed defacing messages of love and empathy for LGBTQ+ students at the south entrance to BYU.

He then says "faggots go to hell."

Detective Twitter do your thing. pic.twitter.com/sVNA05AXB7

— BB (@brockbolen) August 27, 2021
August 27, 2021
BYU officials responded to the viral video on Twitter:
The Honor Code explicitly states that each member of the BYU community has the obligation to respect others. The incident seen in a video circulating on social media is now under review. 2/4

— BYU (@BYU) August 27, 2021
We are striving to create a community of belonging composed of students, faculty and staff whose hearts are knit together in love. Every student and individual on our campus deserves to feel that belonging. 4/4

— BYU (@BYU) August 27, 2021
The tensions on the campus, which were further exceberaed by remarks made by 80-year-old Jeff Roy Holland of the Quorum of the Twelve Apostles of The Church of Jesus Christ of Latter-day Saints and a former BYU president earlier in the week, had led to the protest.
"We must have the will to stand alone, to be different, if necessary. Being a university second to none in its role primarily as an undergraduate teaching institution that is unequivocally true to the gospel of the Lord Jesus Christ. If at a future time, that mission means forgoing some professional affiliations and certifications, then so be it," Holland said. University faculty and staff should take up their intellectual "muskets" to defend the Mormon Church, especially "the doctrine of the family and…marriage as the union of a man and a woman."
Holland also launched into a denouncement of 2019 university alumni Matt Easton, his class year's valedictorian who had come out as gay during his commencement address to his classmates. Easton in an interview with The Salt Lake Tribune noted that he was proud of what he did.
"I wasn't trying to grandstand or 'commandeer' the event. I drew on my personal experiences because they shaped my time at BYU — authenticity is not the same as 'agenda-pushing,'" Easton said.
In an open letter by Easton published this week by the Salt Lake City Tribune, referencing Holland's anti-LGBTQ address, he wrote:
"This past Monday, I experienced another flood of messages. Within an hour of your remarks, three current BYU students expressed to me how unsafe and scared they felt knowing that church leaders instructed the university's faculty to use metaphorical "musket fire" to defend the "doctrine of the family" and push back against LGBTQ+ inclusion.
I don't personally know most of the people who have reached out to me, but I do know what it feels like to be in their shoes," Easton wrote.
Paul Southwick, the Director of the Portland, Oregon Religious Exemption Accountability Project, (REAP) addressed this latest anti-LGBTQ incident at BYU.
"We're horrified to see this hateful display of ignorance at BYU. Horrified, yet not surprised after Elder Jeffrey Holland gave license for such conduct, using dangerous and warlike comments against LGBTQ students earlier this week. This incident shows the dire ramifications of so-called leaders spreading hateful messages. Those messages contribute to putting LGBTQ students in harm's way. We reiterate our condemnation of Holland's remarks and we hold him responsible for this subsequent act of hate on BYU's campus," Southwick said.
"As students across the country return to their universities, many are expressing serious concerns for their safety and well-being. They must be protected.
We call on U.S. Attorney General Merrick Garland to investigate the unfolding crisis at BYU. It is time to end anti-LGBTQ discrimination at religious colleges now. And It is time to end the religious exemption to Title IX protections," he added.