Political Notes; California LGBTQ legislative contests take shape
Ten months before voters cast ballots in next year's June primary a number of contests with LGBTQ office-seekers are already taking shape.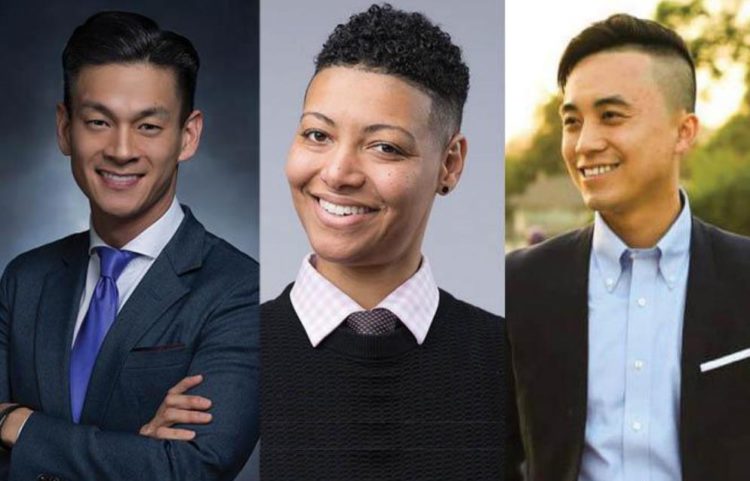 By Matthew S. Bajko | SAN FRANCISCO – Ten months before California voters will cast ballots in next year's June primary to determine which candidates will compete in November for legislative seats across the state, a number of contests with LGBTQ office-seekers are already taking shape.
In the Bay Area freshman bisexual Assemblyman Alex Lee (D-San Jose) finds himself having to fend off the person he succeeded, as Kansen Chu now wants to reclaim the 25th Assembly District seat that straddles Alameda and Santa Clara counties. Chu opted not to seek reelection last year and instead unsuccessfully sought a seat on the Santa Clara County Board of Supervisors.
Earlier this month Chu, 68, told San José Spotlight that he felt the 26-year-old Lee lacked leadership and life experience and faulted him for never holding "a steady job. And I haven't seen much leadership in addressing quality of life."
Lee, the first bisexual person elected to the state Legislature, is a Democratic socialist and one of the most progressive state legislators. He shot back to the news site that "it's unfortunate that (Chu) cannot let go — especially after community groups told him to resign after last year's racist comments."
He was referring to Chu's comments disparaging Latino parents as not being interested in their children's education, leading to calls that he resign early from the Assembly. Lee could be vulnerable next year, as he has seen several of his more progressive pieces of legislation, such as universal health care and creation of a wealth tax, go nowhere in Sacramento leading to unflattering news coverage, with one article making a point to highlight that he lives with his mom.
But Lee proved last year that he is a scrappy candidate and has established himself as a standard-bearer for the left wing of the Democratic Party. And he is willing to take a punch at his opponents and other lawmakers; as he told San José Spotlight, "In eight months in the Assembly, we've done more than Chu has in his six years. And we're just getting started."
Nurse Jennifer Esteen, a gay, masculine of center woman, last week officially announced her bid for the East Bay's 20th Assembly District seat, currently held by Assemblyman Bill Quirk (D-Hayward). A former psychiatric nurse in the San Francisco General Hospital Psychiatric Emergency Room, Esteen is now vice president of organizing for Service Employees International Union Local 1021.
The Democrat has called the East Bay home for nearly two decades, and as the daughter of a Black mom and a Jewish dad, would be the first out Black member of the Legislative LGBTQ Caucus if elected.
"As a nurse, working mother, and community leader who was once a single mom on the brink of being unhoused, I know firsthand that our community does not have the representation it deserves in Sacramento," stated Esteen in announcing her candidacy. "I will fight to ensure that wealthy special interests pay their fair share and redistribute those funds into housing, healthcare, and education so all Californians can have what we need to thrive."
Due to redistricting Quirk, who lives with his wife in a retirement community in Union City, could find himself drawn out of his Assembly seat. It currently includes Castro Valley, Fremont, Hayward, San Lorenzo, Sunol, Union City, and Ashland, where Esteen lives with her wife and children.
Under the state's term limits rules Quirk, who has nearly $200,000 in his campaign account, can seek one more two-year term in the Assembly. With his district potentially in flux, it is drawing interest from Alameda County leaders looking to move up to Sacramento. Democratic Fremont City Councilwoman Teresa Keng has also pulled papers to seek the 20th Assembly District seat.
The only other declared out legislative candidate in the Bay Area is gay Assemblyman Evan Low (D-Campbell), currently chair of the eight-person affinity group for out state lawmakers. He is seeking a fifth term representing the 28th Assembly District in Silicon Valley.
Gay former San Francisco supervisor David Campos could join the list should Mayor London Breed tap Assemblyman David Chiu (D-San Francisco) as the next city attorney. He is widely believed to be her choice to succeed City Attorney Dennis Herrera, whom she named to lead the troubled San Francisco Public Utilities Commission as its general manager.
As the B.A.R.'s Political Notebook reported last week, Campos has formed an exploratory committee for a possible bid for Chiu's 17th Assembly District covering San Francisco's eastern neighborhoods. He had lost to Chiu in their 2014 race for the Assembly seat and will not run against Chiu should he stand for reelection next year.
There also is the possibility of seeing social justice attorney Janani Ramachandran, who is queer and lesbian, among the out legislative candidates next year. The Oakland resident is considered the underdog in Tuesday's special election for the East Bay's 18th Assembly District.
The odds-on favorite to win the seat is Alameda Unified School Board president Mia Bonta, who would succeed her husband, Rob Bonta. He resigned earlier this year after Governor Gavin Newsom named him as California's attorney general, following the resignation of Xavier Becerra to become Health and Human Services secretary in the Biden administration.
Mia Bonta has attracted endorsements from most Democratic Party leaders in the race and is the beneficiary of hundreds of thousands of dollars in contributions to her own campaign and that of independent expenditures on her behalf. Yet Ramachandran has proved to be a tough opponent as a first-time candidate for elective office, similar to that of Lee, who has endorsed her in the contest.
As Bonta will need to run next year for a full two-year term if she is elected this week, Ramachandran could opt to continue her candidacy into the new year, especially if she loses to Bonta by a narrow margin in their August 31 runoff race.
Southern California races

The rest of the known out legislative contenders in 2020 all reside in Southern California. Incumbent out parents lesbian Assemblywoman Sabrina Cervantes (D-Corona) and gay Assemblyman Chris Ward (D-San Diego) are both seeking reelection.
Cervantes, the mother of triplets with her wife, is seeking a fourth term representing the 60th Assembly District in Riverside County. Ward, who has two children with his husband, is seeking a second term in his 78th Assembly District seat.
Gay father Rick Chavez Zbur is running for the open 50th Assembly District seat in Los Angeles County. The outgoing executive director of statewide LGBTQ advocacy organization Equality California has secured endorsements from a host of Democratic officials since entering the race this spring. Last year, Zbur had launched a bid to become Los Angeles city attorney but then pivoted after Assemblyman Richard Bloom (D-Santa Monica) announced he wouldn't run for reelection in order to succeed lesbian Los Angeles Supervisor Sheila Kuehl, as she decided not to run for a third term on the county board.
As currently configured Bloom's Assembly district covers the communities of Agoura Hills, Bel Air, Beverly Hills, Brentwood, Hollywood, Malibu, Pacific Palisades, Santa Monica, Topanga, West Hollywood, and West Los Angeles. With Zbur locking up the bulk of his party's support, the only other person to seek the seat to date is cardiologist Dr. Sion Roy, who lives with his wife and their son in Santa Monica. The progressive Democrat serves on the Santa Monica College Board of Trustees.
Gay Chula Vista City Councilman Steve Padilla, a Democrat and former police detective who has a daughter he fathered with his former wife, is running for the 40th Senate District seat. If elected, he would be the first out male state senator from the San Diego region. The incumbent, Senator Ben Huseo (D-San Diego), is termed limited from running again next year.
EQCA has already early endorsed both Zbur and Padilla.
Bisexual Democratic Palm Springs Mayor Christy Holstege is aiming to unseat independent Assemblyman Chad Mayes (I-Rancho Mirage) in the 42nd Assembly District. She already has endorsements from the California Legislative LGBTQ Caucus and the national LGBTQ Victory Fund in her race against Mayes. He left the Republican Party last year when he filed to run for reelection and secured EQCA's endorsement in his 2020 race.
This is a big one! I'm thrilled to have the support of @VictoryFund for my #AD42 campaign. LGBTQ Victory Fund is committed to protecting vulnerable communities & electing strong leaders – I'm proud to have them in my corner as we fight for a more inclusive, fair, & just region🏳️‍🌈 pic.twitter.com/Y501PXw4jY

— Christy Gilbert Holstege (@christyholstege) August 26, 2021
"LGBTQ Victory Fund is committed to protecting vulnerable communities & electing strong leaders — I'm proud to have them in my corner as we fight for a more inclusive, fair, & just region," tweeted Holstege after securing its backing of her candidacy.
The Victory Fund also early endorsed gay San Gabriel Valley Municipal Water District Board President Thomas Wong, who is aiming to become the first person of Burmese heritage elected to a state legislature anywhere in the country. The child of immigrants from Taiwan and Myanmar (Burma) has pulled papers to seek the 49th Assembly District seat.
But Wong, an environmental policy advocate for Southern California Edison who lives in Monterey Park with his partner, Travis, will only run if it is an open seat. The incumbent, Assemblyman Ed Chau (D-Monterey Park), isn't termed out of office until 2024. But CalMatters reported earlier this year that the lawmaker is seeking a judicial appointment to the Los Angeles County Superior Court, so should Governor Gavin Newsom tap him for a vacancy on the bench it would clear the way for Wong to run next year.
With it exceedingly rare for an incumbent member of the state Legislature to be defeated at the ballot box, most candidates wait until a seat opens up to run. Under the state's term limit rules, the winners can serve for up to 12 years and normally face little opposition when they seek reelection.
None of the LGBTQ caucus' four senators will be on next year's ballot, as gay Senators Scott Wiener (D-San Francisco) and John Laird (D-Santa Cruz) aren't up for reelection to four-year terms until 2024. Lesbian Senators Toni Atkins (D-San Diego) and Susan Talamantes Eggman (D-Stockton) will term out of office in 2024.
It is expected that the race to succeed Atkins will draw an LGBTQ candidate with a serious chance of winning, but it is less certain that Eggman will be succeeded by an out senator.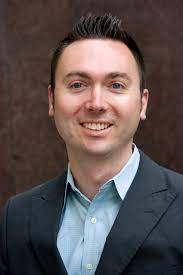 Matthew S. Bajko is the Assistant Editor of The Bay Area Reporter
The preceding article was previously published by the Bay Area Reporter and is republished by permission.
Governor Newsom to decide on ending pro-LGBTQ state travel ban
The state would be following San Francisco in doing so, as city leaders this spring ended their similar travel restriction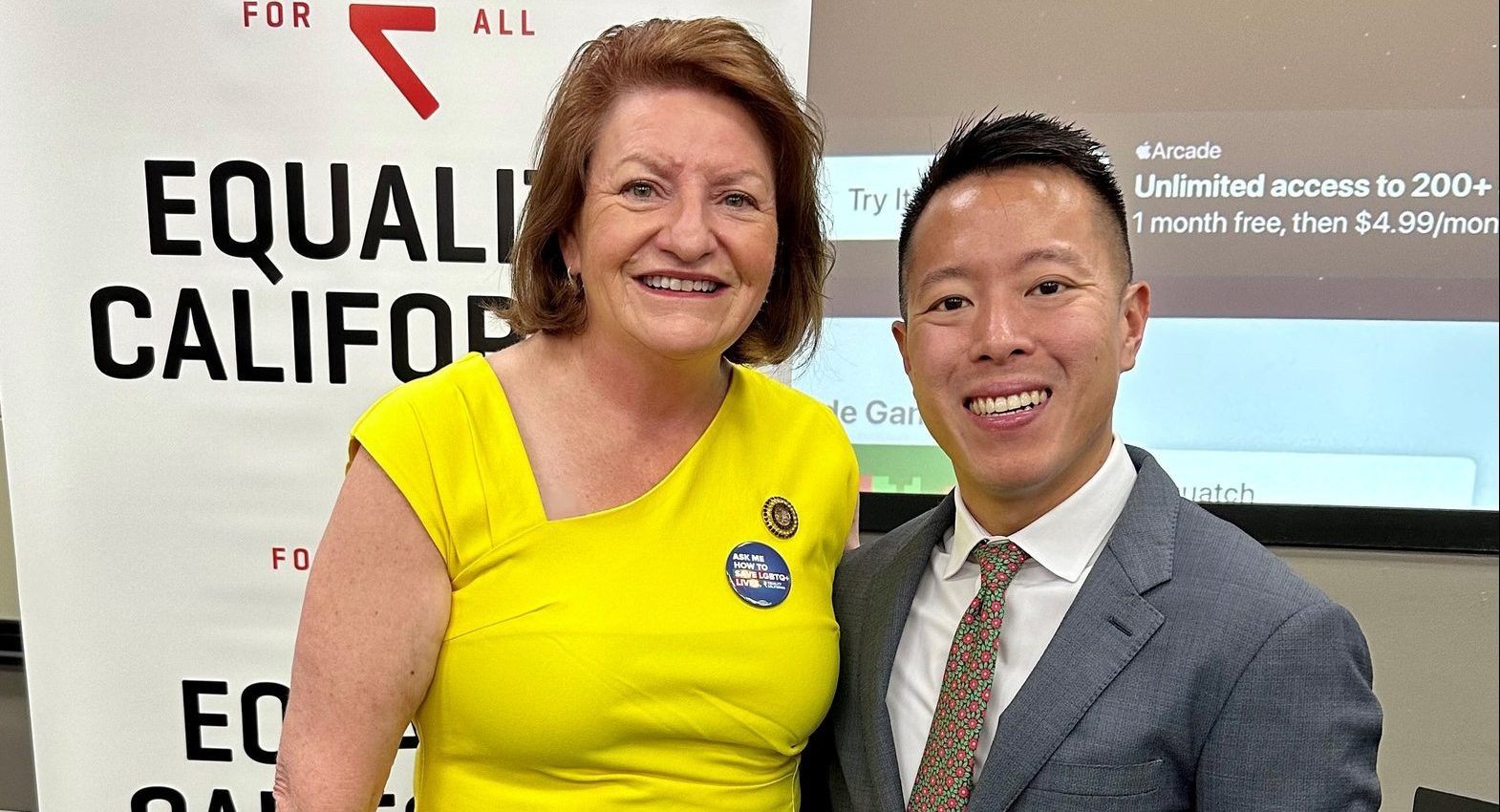 By Matthew S. Bajko | SACRAMENTO – Ending California's ban on publicly funded travel to states with anti-LGBTQ laws is now in the hands of Governor Gavin Newsom after lawmakers this week sent him a bill to do away with the policy.
The state would be following San Francisco in doing so, as city leaders this spring ended their similar travel restriction.
Legislators first enacted the statewide travel ban policy in 2016 with the hope of seeing their counterparts in other states think twice about adopting LGBTQ discriminatory laws. Under the ban, no taxpayer money is to be used to cover non-emergency travel by state employees, as well as faculty, students, and sports teams at state colleges, to those states that have enacted anti-LGBTQ laws since 2015.
Yet, since its implementation, the travel ban has grown to cover 26 states. The restriction on traveling to Nebraska, added to the list this summer, is set to take effect on October 1.
Citing the lack of impact the travel ban has had in halting other legislatures from passing anti-LGBTQ laws, lesbian outgoing Senate President pro Tempore Toni Atkins (D-San Diego) introduced this year Senate Bill 447 called the BRIDGE Act, which stands for Building and Reinforcing Inclusive, Diverse, Gender-Supportive Equality. It aims to replace the so-called no-fly list with a privately funded pro-LGBTQ marketing effort in the states on it.
San Francisco officials similarly cited continued passage of anti-LGBTQ laws by other states for ending their local travel ban policy, which also covered states that restricted abortion and voting access. They also cited the policy having a negative fiscal impact on the city in higher contracting costs since the policy prohibited city agencies from doing business with companies headquartered in the states covered by the ban.
To press the case for rescinding the state's travel ban, Atkins created a dedicated website at sd39.senate.ca.gov/sb447 for her SB 447. A broad coalition of LGBTQ groups and leaders had expressed support for doing away with the travel ban, arguing the policy also hampered the ability of LGBTQ advocates to be on the ground in the covered states arguing on behalf of LGBTQ rights.
"As attacks on the LGBTQ+ Community across the country grow, building bridges to change hearts and minds in these communities is now more important than ever," wrote gay Assemblymember Rick Chavez Zbur (D-Santa Monica/West Hollywood) on X (formerly Twitter), who had advocated for implementation of the travel ban in his former capacity as executive director of statewide LGBTQ advocacy organization Equality California.
Meanwhile, gay Assemblymember Evan Low (D-Cupertino), who wrote the initial legislation establishing the state's travel ban, had expressed misgivings about ending it. He was one of four members of his chamber who abstained Monday from voting on SB 447, when the bill passed out of the Assembly by a 64-12 vote.
Because Atkins had amended it to include an urgency clause so SB 447 would take effect immediately if signed into law by Newsom, the Senate had to vote on it again Tuesday. It passed out of the chamber 31-6 with three abstentions.
"I remember what it was like to grow up in a time and place where conversations about someone being gay or lesbian only happened in whispers," stated Atkins. "While years have passed since then, there are still areas of our country where the LGBTQ+ community — and especially our LGBTQ+ youth — feel isolated and fearful for their safety. The BRIDGE Project would be a conduit of hope and compassion, and encourage others to open their hearts and minds to be more accepting and inclusive. It's within all of us to be that light."
Newsom, who has faced criticism in the past for making personal trips to states on the banned list, has until October 14 to either sign SB 447 into law or veto it.
**************************************************************************************
The preceding article was previously published by the Bay Area Reporter and is republished with permission.