SB 8 puts us one step closer to life in Gilead – and that should worry every LGBTQ person
SB 8 should alarm the LGBTQ community as we also find ourselves the targets of religious and right-wing ideologues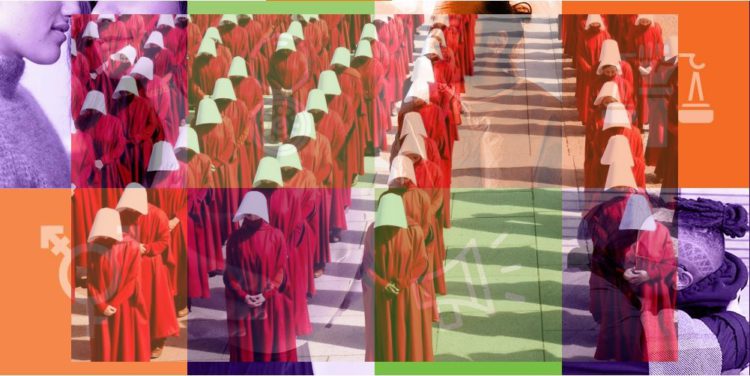 By Julianna S. Gonen | WASHINGTON – I don't know when I realized what side of the abortion debate I was on. It wasn't anything I ever talked about with my parents, and maybe that's how it happened. My mom was a doctor, and I was raised in a feminist household, even if that was not explicitly named – although I have vague memories of pronouncing my support for "women's lib" as a child in the early seventies. It was assumed that I would become well-educated and do whatever I wanted in life, career, and otherwise. Gender was simply irrelevant.
Perhaps that's why even as a seasoned public interest lawyer who has worked on reproductive and LGBTQ rights for years, I still feel almost naively shocked each time abortion opponents unveil their next assault on the personal freedom and bodily autonomy of women and others who can become pregnant. It genuinely astounds me how some people devote their entire lives to ensuring that others may not live theirs as they see fit, according to their own needs, desires, and aspirations.
Those who work to make abortion illegal are full-throated in their zeal to protect the "rights" of embryos and fetuses, skipping over entirely the persons within whom those embryos and fetuses reside and upon whom they are dependent for their existence. But it must be emphasized and repeated at every turn: banning abortion means forced pregnancy. It means the government commandeers a woman's body and compels her to undergo pregnancy, childbirth (with its attendant risks to health and life), and at a minimum, genetic parenthood – all against her will.
And the painful irony is that these laws are pushed by those who claim to be ideologically committed to "freedom." But the freedom they guard so jealously for themselves has an enormous asterisk attached – it does not apply to anyone experiencing an unwanted pregnancy. When it comes to abortion, "big government" suddenly doesn't look so bad.
On September 1 in Texas, a draconian new law (SB 8) took effect, which completely bans abortions after six weeks of pregnancy. At six weeks – just two weeks after a missed period – many women don't even know they're pregnant yet, making the law effectively a near total ban on almost all abortions in Texas – including no exceptions for rape or incest. The legislators who wrote the law cynically designed it to be immune from the types of legal challenges that typically lead to them being struck down as violative of federal constitutional rights. Rather than having the state enforce the ban, the law empowers private citizens to sue anyone they believe has been involved in a post-six-week abortion. These private enforcers are incentivized with the possibility of collecting a $10,000 bounty from anyone found to have violated the law.
In other words, the Texas legislature declared open season on abortion providers and anyone who helps someone obtain abortion care, instantly empowering a dangerous vigilante army to wreak havoc across the state and deny pregnant individuals their rights to reproductive healthcare. The only difference between these citizen enforcers and the Eyes in Gilead – depicted in the dystopian near future of The Handmaid's Tale – is that they will operate proudly in full public view.
The severity of this new law should shock us all. Imagine how such a diabolical legislative device could be used in other contexts. If a state wished to circumvent the Constitution and curtail the rights of religious minorities, why not follow this model and grant any individual the right to sue someone for attending a church, mosque or synagogue opposed by the majority, the First Amendment be damned? Perhaps progressive states should empower their citizens to sue those who purchase guns, the Second Amendment be damned as well?
SB 8 should alarm the LGBTQ community in particular, as we also find ourselves the targets of religious and right-wing ideologues who wish to force us into gendered boxes, attempting to strip us of our health care, our families, and our fundamental rights.
As we have noted before, the interests of the reproductive rights and the LGBTQ rights movements are deeply intertwined, and what Texas lawmakers have done by enacting SB 8 shows the lengths opponents to our collective rights will go to force their worldview on others. Legislators in conservative-leaning states are already targeting the healthcare of transgender individuals, and SB 8 is a frightening example of how creative they will get to further their agenda.
Even though I'm not sure I really knew what "women's lib" was when I declared my support for it in my youth, I think even my seven-year-old self would have been pretty upset to know that a bunch of people wanted to force my life into a narrow pathway of their choosing, not mine. That they would tell me my own body was theirs to control, and that I should marry a man instead of the wife I love. I still carry that youthful indignance that anyone would be so arrogant as to assume for themselves the right to make such profound decisions for another. But that is the reality in Texas and far too many other states right now.
We cannot allow ourselves to succumb to numbness or indifference to the continued, relentless assault on our bodily autonomy, our liberty, and our dignity. Whether or not you have ever needed an abortion, whether or not you are queer – we must all see these attacks as calculating, cruel, and connected, and do everything in our power to stand up and say: no more.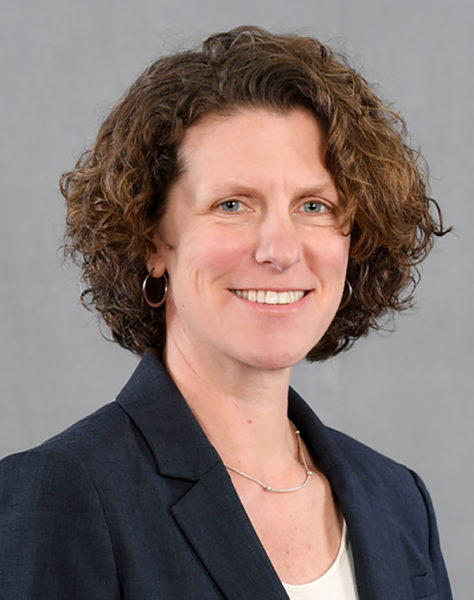 Julianna S. Gonen, Esq. is the Policy Director for the National Center for Lesbian Rights (NCLR). She has an extensive background in federal policy and advocacy for non-profits, specifically on issues related to reproductive rights.
She is the author of "Litigation as Lobbying: Reproductive Hazards and Interest Aggregation," published by The Ohio State University Press; the book is a case study of United Auto Workers v. Johnson Controls, a 1991 Supreme Court case in which corporate "fetal protection" policies were found to be unlawful sex discrimination.
When will LGBTQ people be safe in America?
We endure. We must. Yes, we are still afraid. But we reach for each other and embrace inspiration where we can find it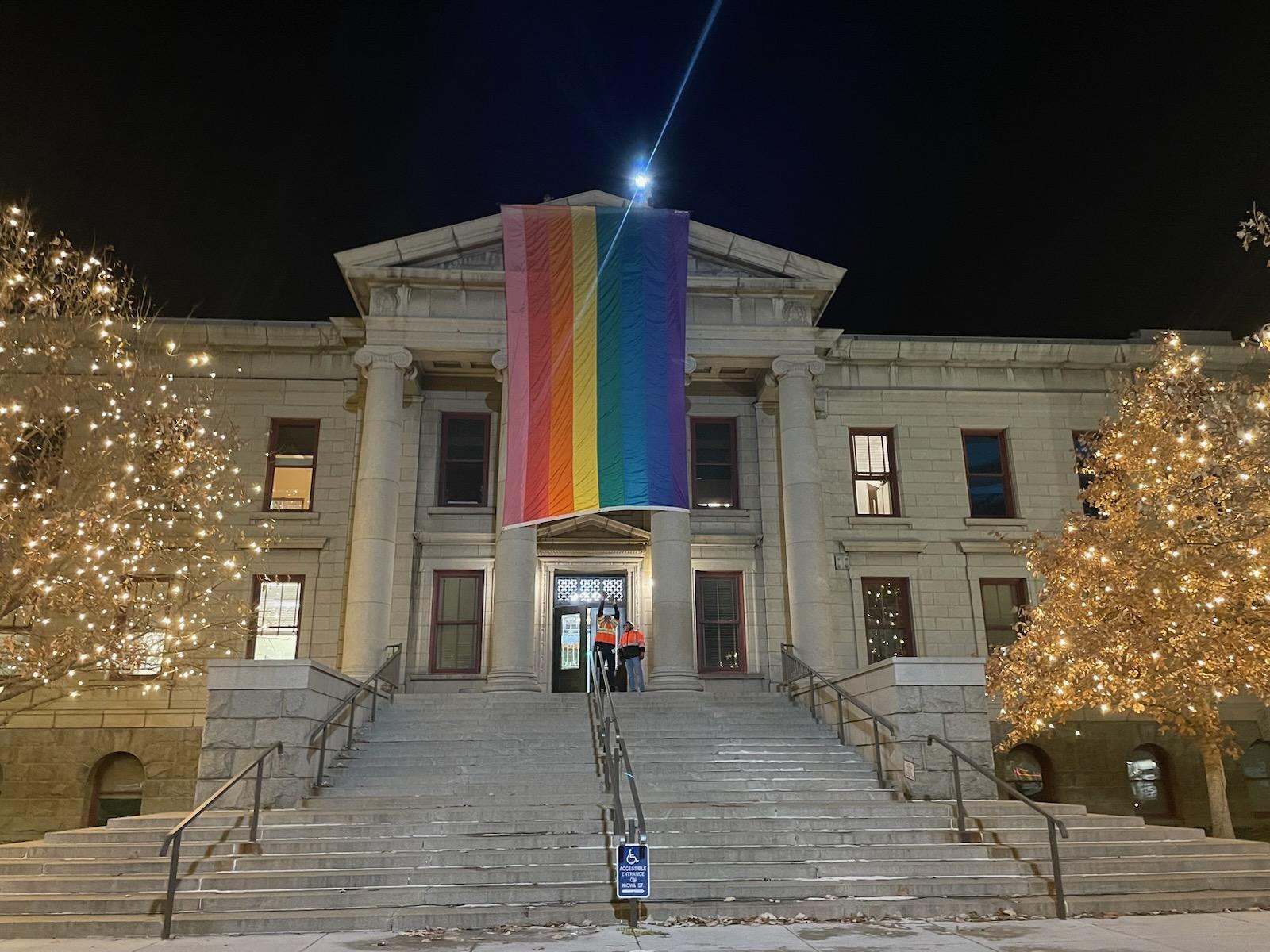 By Karen Ocamb | WEST HOLLYWOOD – Pulse. Club Q. Everyday life for drag queens, trans and non-binary folk. When, oh, when will LGBTQ people be safe in America? When will we get to be full human beings free to create, develop and explore our authentic selves without always having to worry about making some straight person uncomfortable?
I am tired of having my life defined by other people's prejudices. But I'm mindful, too, that I must always be on guard since — as we learned again with the mass shooting at Club Q last weekend in Colorado Springs — straight fear is fatal.
Why are straight people either unable or blindly refuse to see LGBTQs as real people. We are, collectively, like the Black people Ralph Ellison wrote about in The Invisible Man: "I am an invisible man. No, I am not a spook like those who haunted Edgar Allan Poe; nor am I one of your Hollywood-movie ectoplasms. I am a man of substance, of flesh and bone, fiber and liquids — and I might even be said to possess a mind. I am invisible, understand, simply because people refuse to see me."
But they do see us when we celebrate, protest or die en masse. And then we are dubbed a "community," as if we all know each other and think alike. The late singer, writer and AIDS activist Michael Callen used to say: "the gay community is a useful fiction," because it enabled us to organize and try to get resources we needed.
That local organizing for civil rights and later to combat AIDS gave rise to the political Religious Right through Rev. Jerry Falwell and Anita Bryant and the right-wing "think tanks" that considered us a convenient scapegoat and fundraising convenience, leading to the cruelty of the Reagan years and anti-gay Republican populist Patrick Buchanan — who paved the way for Donald Trump.
Buchanan's dark, divisive "culture war" speech at the 1992 convention gave permission to the nation's bigots to disregard the traditional boundaries of good taste and civility and take off and discard the old KKK sheets and hoods in the name of "free speech" and saving America for straight white men.
"The agenda that Clinton & Clinton would impose on America – abortion on demand, a litmus test for the Supreme Court, homosexual rights, discrimination against religious schools, women in combat units – that's change, all right. But it is not the kind of change America needs. It is not the kind of change America wants. And it is not the kind of change we can abide in a nation that we still call God's country," Buchanan said. "My friends, this election is about more than who gets what. It is about who we are. It is about what we believe, and what we stand for as Americans. There is a religious war going on in this country. It is a cultural war, as critical to the kind of nation we shall be as was the Cold War itself, for this war is for the soul of America. And in that struggle for the soul of America, Clinton & Clinton are on the other side, and George Bush is on our side."
Yes, in 1991/92, Bill and Hillary Clinton were on our side: they promised to stop the massive dying and end the AIDS crisis. So yes, the "gay community" raised more than $2 million of identifiable "gay money" and created the first gay voting bloc for dark horse presidential candidate Bill Clinton. But behind the scenes, our gays at the Democratic convention had to threaten a walkout on live TV if Clinton didn't deign to utter the words "gay and lesbian" in his acceptance speech.
I thought about this a lot as this year's midterms approached. Since 1992, the Democratic Party has done specific outreach to the LGBTQ "community" for fundraising, engagement and get out the vote efforts. But with so much on the line – with democracy on the line – the Democrats were nowhere to be seen this year – ironically, even though the Democratic Congressional Campaign Committee was headed by a gay guy who wound up losing his own seat.
No one was stepping up to educate our people about the issues, the candidates and why this election was so important. So my Millennial ally friend Max Huskins and I used our own money and time to produce the YouTube Race to the Midterms series, in conjunction with the Los Angeles Blade.
When I approached my potential guests, I noted how afraid so many of us were of going to a voting site and being humiliated or beaten up for being or being perceived as LGBTQ. I don't know if my guests really understood the fear we face walking out the door each day. Perhaps that's a lot clearer today.
And with proudly gay Jared Polis serving as Colorado governor since 2019 — it is easy to forget that Colorado Springs has been a Mecca, a haven for anti-LGBTQ Evangelical Christians since the late 1980s, with more than 100 evangelical groups headquartered there. Focus on the Family is so large, sending out 4 million pieces of mail every month, it has its own zip code, according to a 2013 NPR report.
Last Sunday, Polis called the attack on Club Q an "act of evil."
"This was just a place of safety for people," Polis told CNN. "It was a place where people could, in a conservative community, often get the acceptance that too many of them might not have had it at home or in their other circles and to see this occur is really just put us all in a state of shock here in Colorado and across the country."
Across the country, indeed. And in every drag bar or club, LGBTQ people and allies are bravely refusing to back down, despite knowing there are lone gun domestic terrorists out to kill us in the name of Trump or God.
We endure. We must. Yes, we are still afraid. But we reach for each other and embrace inspiration where we can find it – such as in Jennifer Hudson's version of Sam Cooke's amazing 1963 song "A Change is Gonna Come."
******************************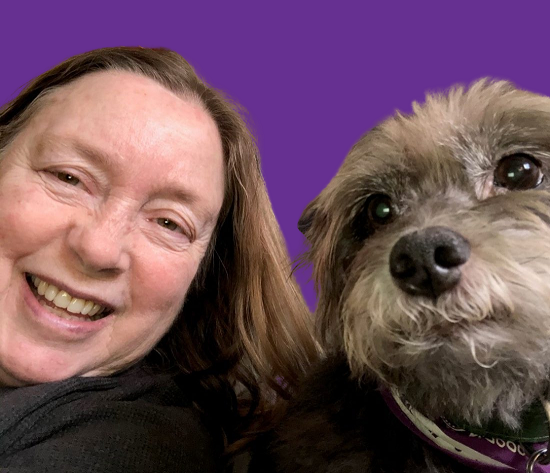 Karen Ocamb is the former news editor of the Los Angeles Blade. She is an award-winning journalist who, upon graduating from Skidmore College, started her professional career at CBS News in New York.
Ocamb started in LGBTQ media in the late 1980s after more than 100 friends died from AIDS. She covered the spectrum of the LGBTQ movement for equality until June 2020, including pressing for LGBTQ data collection during the COVID pandemic.
Since leaving the LA Blade Ocamb joined Public Justice in March of 2021 to advocate for civil rights and social, economic, and racial justice issues.
She lives in West Hollywood, California with her two rescue dogs.
******************************