The Giant Sleeps- Iconic Black pastor & HIV/AIDS activist Carl Bean dies
Rev. Bean was a guiding light in the fight to end the AIDS pandemic, the effort to provide support to those with HIV.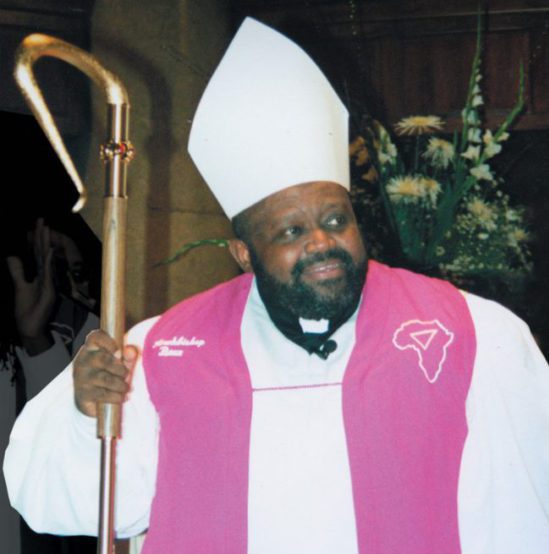 LOS ANGELES – In announcement tinged with sadness, the leadership of Unity Fellowship Church Movement broke the news Tuesday of the death of its founder, Archbishop Carl Bean.
Since its founding in South Los Angeles in 1982, the denomination has had open arms and embraced Black LGBTQ Angelenos and many in the LGBTQ movement and beyond consider it the first Christian church in the United States to welcome Black LGBTQ people.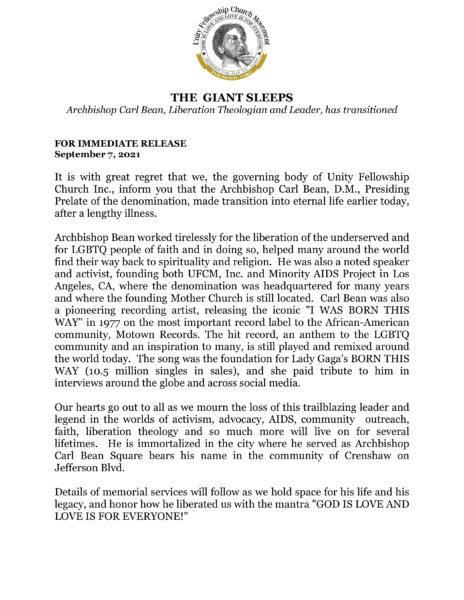 Tributes to Bishop Bean have begun to pour in from around the country as people remembered the dynamic and engaging man of faith.

"Archbishop Carl Bean was an inspiration. Bean cared about LGBTQ+ / same gender loving people when few others did – and consistently dedicated his life to improving the lives of people in our community. From reminding us all that we were 'born this way' in his music and Unity Fellowship Church movement and ministry to creating the first organization in Los Angeles focused on helping Black and Latino HIV/AIDS patients when no one else would – Bean's legacy will live on forever," said  David J. Johns, executive director of the National Black Justice Coalition 
We are deeply saddened by the loss of Archbishop #CarlBean.

Barbara Satin, Faith Work Director at @TheTaskForce says, "We honor and are grateful for his historic work as an openly gay Black pastor, who for decades lived a life of faith and service."

Read on. [1/4] #LGBTQFaith pic.twitter.com/7GOKrioGp8

— TheTaskForce (@TheTaskForce) September 8, 2021
Bean's work in the areas addressing the AIDS/HIV pandemic was noteworthy on its own. According to the Los Angeles Sentinel, "Archbishop Carl Bean started the Minority AIDS Project (MAP) in Los Angeles. MAP was the first community HIV/AIDS organization that focused on the prevalence of HIV/AIDS transmission in the black community during a time when the disease was considered to be relatively new."
In an emailed statement to the Blade, the AIDS Healthcare Foundation(AHF), the largest global AIDS organization today and which began its journey providing care and services to HIV/AIDS patients 35 years ago in Los Angeles providing hospice care to people dying of AIDS, mourned the passing of Bishop Bean.
"Archbishop Carl Bean was my brother in the struggle for the last 35 years. We marched through the fire together during the height of the pain and the dying. Regardless of the pressures that could have divided us, we were always there for each other," said Michael Weinstein, president of AHF. "An irreplaceable part of our history is retired with his death. However, a small piece of his legacy of service lives on at the Carl Bean House, which started as a hospice and still serves today as sacred ground and a place of healing. Rest in the peace you richly earned dear friend and comrade."
"I am deeply saddened by the passing of Archbishop Carl Bean and thank him for his profound and visionary compassion and dedication to marginalized populations be they people with AIDS, people of color, LGBTQ people of color and more," said Cynthia Davis, MPH, an AHF Board Member.
The Los Angeles LGBT Center CEO, Lorri L. Jean wrote;
"Today, the Center joins people throughout Los Angeles mourning the loss of Archbishop Carl Bean. Through the Unity Fellowship and the Minority AIDS Project, Rev. Bean was a guiding light in the fight to end the AIDS pandemic, the effort to provide support to those with HIV, and his lifelong advocacy on behalf of LGBTQ people.
His mission was driven by a sense of justice and deep faith. His work—especially on behalf of Black people with HIV—was inspirational not only to those who provide services to people with HIV/AIDS but to all of us in the LGBTQ movement for equality.
We have lost a leader, but his presence will live on and serve as a beacon for all who believe we can make the world a better place through love and a shared commitment to social justice."
Robert Boller the Los Angeles based Project Angel Food's Director of Programs sent a tribute in memory of the late prelate;
Archbishop Carl Bean passed away in Los Angeles on Tuesday, September 7, 2021. This was the passing of a legendary LGBTQ+ AIDS activist, founder of the Unity Fellowship Church in South Los Angeles, and visionary pioneer behind the Minority AIDS Project. His 1977 Motown hit "I Was Born This Way" became an anthem of LGBTQ+ empowerment in the late seventies and inspired Lady Gaga's "Born This Way."
That's how the world remembers Carl Bean. 
Project Angel Food has a more personal connection. We remember him as a friend, and as a partner in bringing life-saving meals to those with HIV/AIDS― no matter where they lived, and no matter the color of their skin. His fierce commitment to the ideal that love is for everyone, and caring for people with AIDS aligned with OUR vision, our values, and our call.
So much of our history is oral history; hearing how our relationship with Archbishop Bean and Minority AIDS Project came about. Today, 76% of our clients are people of color, but that wasn't always the case. It's my understanding that when we were founded in 1989, many of our first clients were gay white males in Hollywood and West Hollywood. In 1994, with the Ryan White CARE Act, we had to take a hard look at who we were serving, and recognized a need to reach out to other communities, especially communities of color.
This is when Project Angel Food first partnered with Archbishop Carl Bean and Minority AIDS Project. The Minority AIDS Project was led by Carl and operated out of his Unity Fellowship Church on Jefferson Boulevard between La Brea and Hauser. They helped us expand throughout South Los Angeles and all the way to Long Beach.
When I joined Project Angel Food in 1997, another church was acting as our distribution point for South Los Angeles, but with the death of that congregation's AIDS minister in the early 2000's, we needed to find a new home. That's when we reunited with Archbishop Bean, who was happy to take us in at Minority AIDS Project. Their community center became our South Los Angeles distribution center.
Here's how it worked: our Project Angel Food staff driver would drop off meals at Minority AIDS Project, then a volunteer from that area, who we called "Mr. Chris," would make deliveries to our clients from there. He rarely ever missed a delivery day for nearly 15 years; he said it was his personal mission. 
One day the regular driver was out, so as the Dispatch Manager I jumped into the field and took the meals to Unity Hall to meet Mr.Chris. As I entered the hall a big handsome charismatic gentlemen greeted me with a smile and a deep, "Hello and Welcome." I still hear that booming voice in my head that resonated with the power of love.
I returned his greeting and went about my business. When I saw Mr. Chris, he laughed and said, "I see you met the big boss." That was how I came to meet Archbishop Carl Bean.
Project Angel Food, Los Angeles and the world lost an icon of the AIDS movement. Archbishop Dean was instrumental in our growth and into the inclusive agency we are today. His legacy reminds us that we are all worthy of love and hope "Love IS for Everyone."
Los Angeles Mayor: Supreme Court decision "fundamentally un-American"
Mayor Eric Garcetti spoke to the Los Angeles Blade reflecting on Friday's U.S. Supreme Court reversal of Roe v. Wade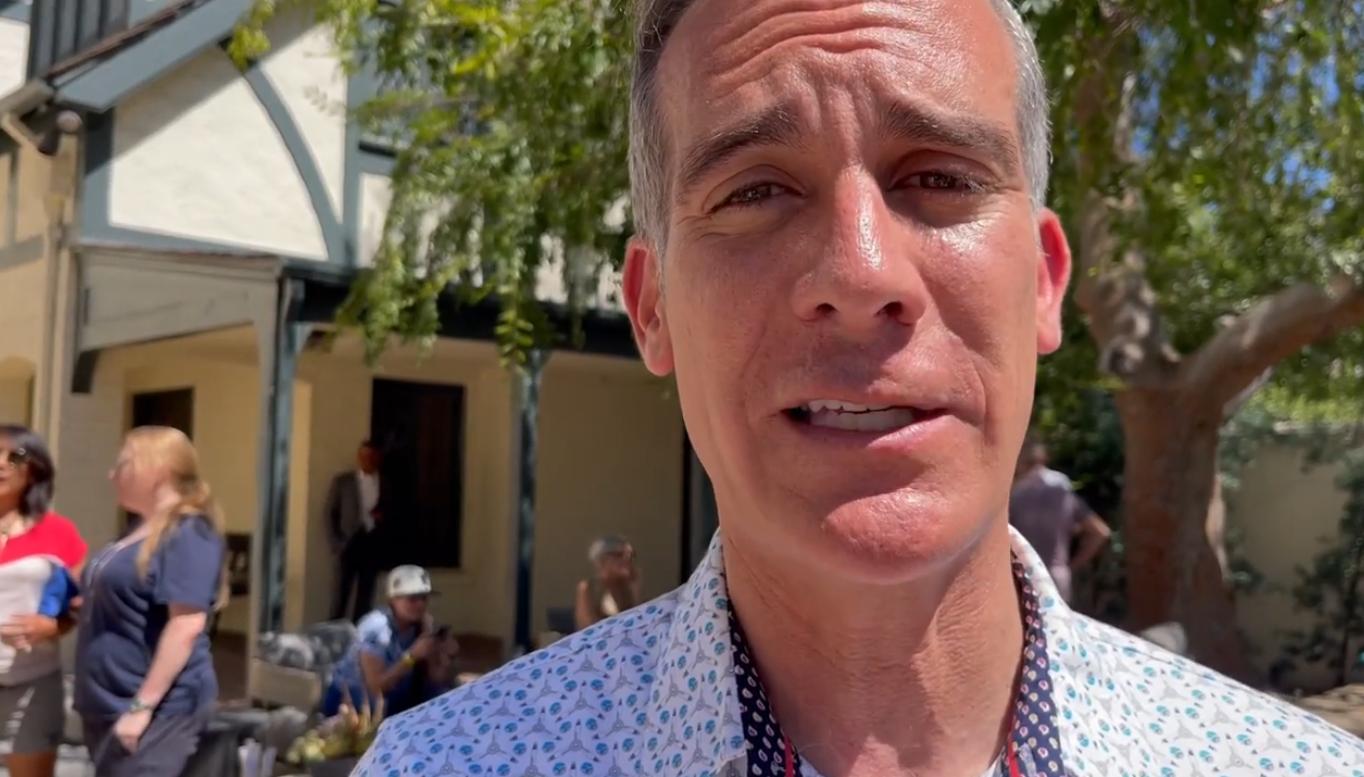 LOS ANGELES – During the Los Angeles Mayor's Pride Garden Party held at The Getty House, the official residence of the mayor Saturday afternoon, Mayor Eric Garcetti spoke to the Los Angeles Blade reflecting on Friday's U.S. Supreme Court reversal of Roe v. Wade.
Garcetti noted that "here in LA we defend those rights" after taking aim at the actions of the high court Friday in the ruling on the Mississippi case of Dobbs v. Jackson Women's Health clinic. "Make no mistake, we have to be active," Garcetti added.
WATCH:
Reminder: 101 closed through DTLA until 10pm Sunday
The closure began at 10 p.m. Saturday and will be completed by 10 p.m. Sunday, the Los Angeles Bureau of Engineering announced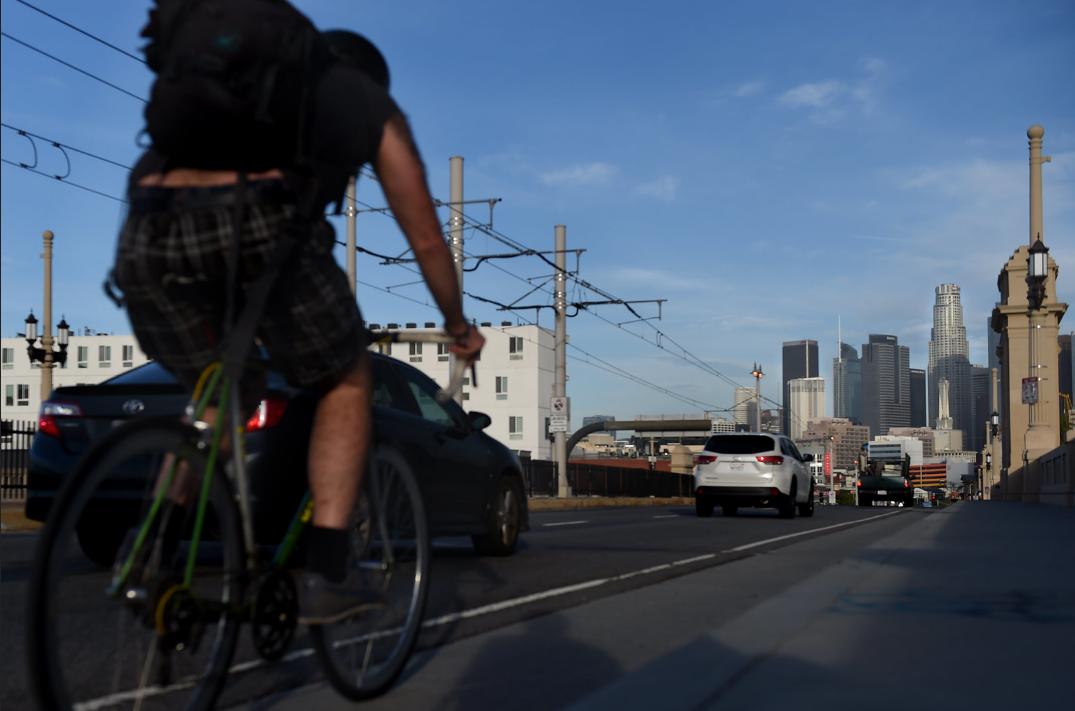 LOS ANGELES – (KTLA) Motorists are being reminded that the stretch of 101 through the downtown area of Los Angeles is shut down for road restoration and reconstruction work.
KTLA reported the closure began at 10 p.m. Saturday and will be completed by 10 p.m. Sunday, the Los Angeles Bureau of Engineering announced.
The 24-hour closure between State Route 60 and the 10 Freeway interchange is needed for the Sixth Street Viaduct Replacement Project, which aims to replace the original, seismically-deficient structure built in 1932, authorities said.
During the closure, the California Department of Transportation will also be doing slab replacement work along the same stretch of the 101 Freeway.
The closure will center around the east side of the viaduct construction site in Boyle Heights. While the stretch is closed, drivers headed west on State Route 60 from the Pomona area will not be able to access the 101, officials said.
Off-ramps and on-ramps in the area will also be closed during as road work gets underway.
Drivers who reach the closure will see signs directing them to a detour.
The new $588 million viaduct is expected to be completed in Summer of 2022, stretching between Boyle Heights and the Arts District.
Officials say it is the largest bridge project in the history of Los Angeles.
LA-DWP & Mayor Garcetti announce new outdoor watering restrictions
Sprinkler watering will be allowed Monday & Friday at odd-numbered addresses in the city, and even-numbered addresses on Thursday & Sunday

LOS ANGELES – In a press conference Tuesday Los Angeles Mayor Eric Garcetti and officials from the Los Angeles Department of Water and Power (LADWP) announced that outdoor watering in the city will be restricted to two days a week starting June 1.
The announcement comes as the Metropolitan Water District of Southern California declared an unprecedented water shortage emergency two weeks ago, imposing restrictions after MWD's board voted to adopt the emergency measures to "reduce non-essential water use" in certain areas. Cities and smaller water suppliers that get water from MWD are required to start restricting outdoor watering to one day a week, or to find other ways to cut usage to a new monthly allocation limit.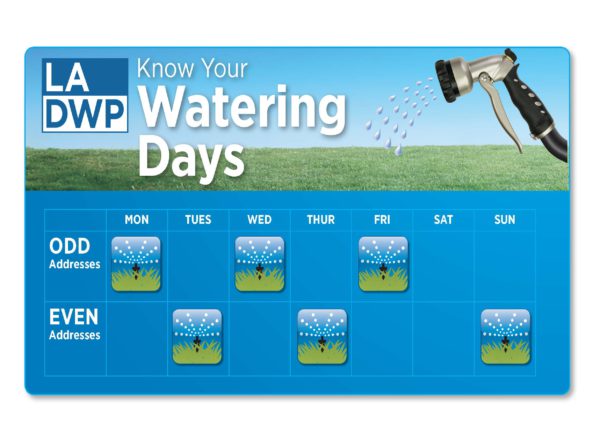 In Tuesday's press conference Mayor Garcetti said L.A.'s two-day limit was still more lenient than the one imposed by the Metropolitan Water District of Southern California, which has ordered many of its member agencies to restrict outdoor watering to once a week.
Sprinkler watering will be allowed on Monday and Friday at odd-numbered addresses in the city, and even-numbered addresses on Thursday and Sunday.