Whittier Pride cancelled- Henderson, Nevada based non-profit steps in
Non-profit International Cultural Movement for Equality is sponsoring 'Whittier Proud' on September 25 at the Doubletree Inn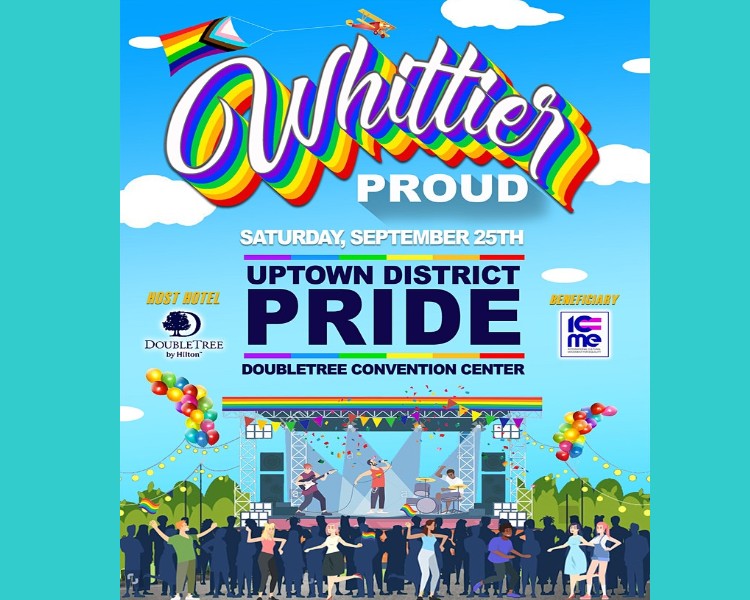 WHITTIER – A disagreement that led to a split in the organizing committee to host what would have been the second Whittier Pride Festival ended up canceling the event. Pride was set to be held Saturday, Sept. 25 at Central Park.
According to the Whitter Daily News, two years ago, the event drew between 5,000 and 8,000 people but was reduced to a car parade in 2020 as a result of the pandemic. Another caravan was held in June, but a full festival was expected this year.
Reporter Mike Sprague from the Daily News noted that two groups — both calling themselves Whittier Pride — applied for a permit.  According to Sprague, one group, which reportedly split off from the original organization, filed first and received permission on Aug. 23 from the Whittier Parks, Recreation and Community Services Commission.
That final approval would have required the City Council to sign off on but in an email to the Daily News, Whittier Assistant City Manager Shannon DeLong said the group had withdrawn its application.
The second group's application wasn't considered due to a 'first come first serve' process the City Manager Brian Saeki told the Daily News in a telephone interview last Friday.
"We received two applications for the same event on the same day and time," Saeki said. "For us, it was all procedural. We moved forward with the first application."
There will be a Pride event this month as Henderson, Nevada based non-profit International Cultural Movement for Equality is sponsoring 'Whittier Proud' on September 25 at the Hilton DoubleTree Convention Center in downtown Whittier.
Event organizer Richard Anthony Cortez, the creative director of ICME, told the Blade that his organization's efforts are not tied to either of the two other groups at all and that 'Whittier Proud' is a separate partnership with the Whittier DoubleTree Hotel for a weekend of Pride events to celebrate diversity.
The 'Whittier Proud' has an Eventbrite page for tickets and a Facebook page for further information Cortez said.
Whittier City Councilmember Henry Bouchot, who told the Daily News by phone Friday that he has supported the festival without taking sides and he's sorry the event will not be held this year.
"Hopefully, this is just a one-year hiatus that can come back," Bouchot said. "I'm a supporter of the Pride Festival and would like to see it return to our city."
Calls to the Pride groups by the Blade for comment were not returned.
Large regions in SoCal under evacuation as storm pushes through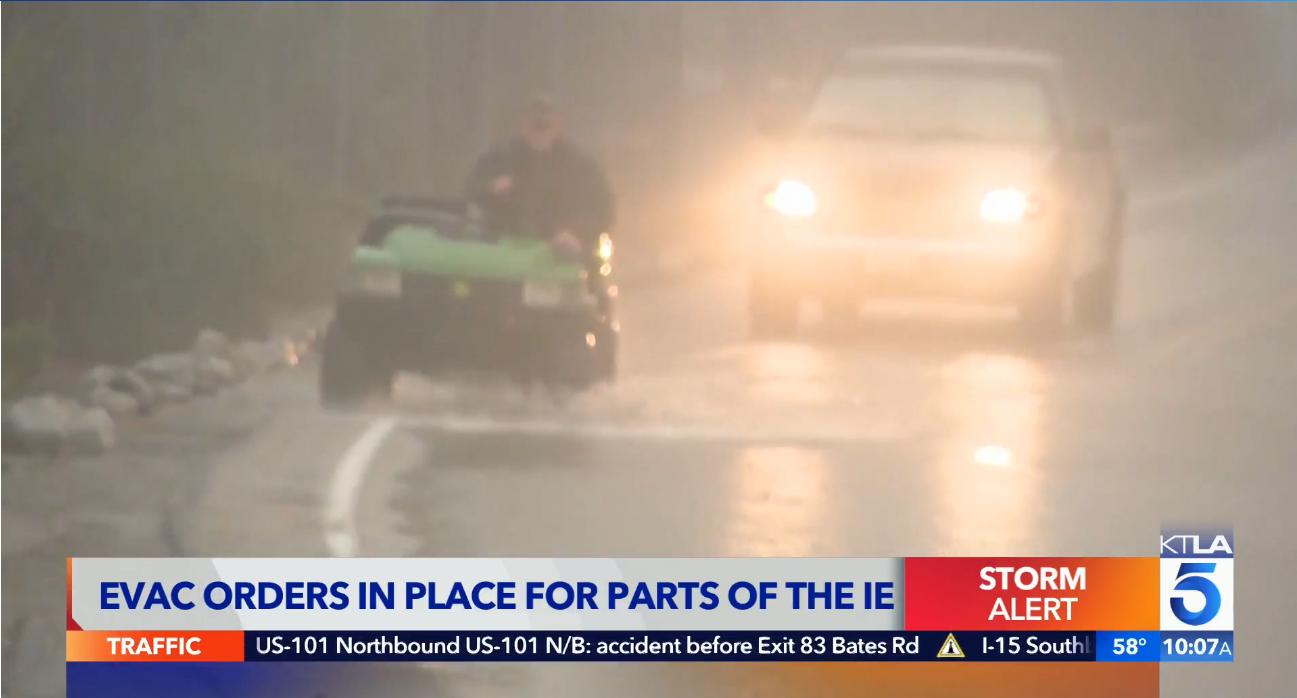 LOS ANGELES – The National Weather Service issued a flash flood watch for the burn scar areas in Los Angeles,  Santa Barbara, Orange and San Bernardino Counties, in effect through 9 p.m. Tuesday. Evacuation warnings were also in place near burn areas in Riverside county.
As a storm front dumped heavy showers on the region, triggering flash flood and debris flow warnings through Southern California Tuesday as local authorities are urging residents to be cautious.
"Canyon residents are strongly encouraged to prepare and evacuate now, especially those with disabilities, access and/or functional needs, and canyon residents with large animals," Orange County officials said earlier in the morning, before upgrading the evacuation warning to an order.
#FlashFloodWatch for #DebrisFlow thru Tue near burn scars: Alisal, Palisades, Bobcat, Ranch2, Dam, Lake.

Residents plan now if evacuations needed. Roads likely affected, possible closures. Small chance of structure damage. Road closures could strand residents. #cawx #LArain pic.twitter.com/cw1bvOp9jz

— NWS Los Angeles (@NWSLosAngeles) December 13, 2021
KTLA reported:
Slab City probe into Trans male's murder pushes in new direction
Investigators ask public's help to ID "Person of Interest"; Friends start social media campaign to pressure results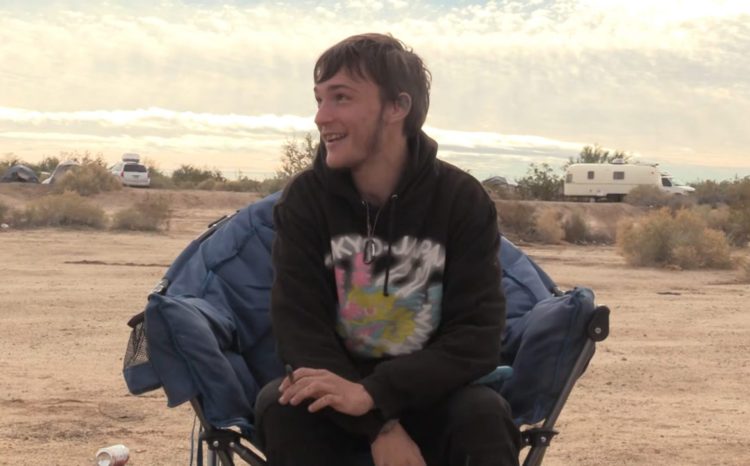 This is the second in a series of stories examining the murder of 21-year-old Poe Black. The first story is linked here.

By Richard M. Brown | SLAB CITY, Ca. – Months after the body of a 21-year-old transgender man, Poe Delwyn Black, was pulled from a canal north of Slab City riddled with stab wounds, investigators have shifted the theater of the murder probe in two directions: Black's home state of Tennessee and the Pacific Northwest.
Imperial County Sheriff's Office investigators have exhausted their local leads and lost track of two individuals — possibly traveling together — in a winnowing list of "persons of interest," Chief Deputy Robert Benavidez said in an interview last week.
Investigators took to social media on Wednesday, Sept. 15, to elicit the public's help in locating a trans woman who investigators identify as "Knives," among other aliases.
Knives' legal name is unknown at this point, Benavidez said, but investigators believe, based on prior interviews, that the "person of interest" left Slab City with the domestic partner that Black arrived in Imperial County with from their native Nashville in winter 2020.
The domestic partner, whom Benavidez would not identify, is also a "person of interest," the chief deputy explained during an interview on Sept. 9.
"We've reached out to the hometown of both to look into any local reports or instances of any altercations with the initial lover/domestic partner, to see if there's anything there," he said.
Additionally, Benavidez explained, "we're looking for any information on the person from the Slabs whose name is 'Knives' who apparently left with the domestic partner, and (we're) just trying to get any information as to a name on that subject."
The chief deputy confirmed on Sept. 9 that investigators lost track of them in the Pacific Northwest, possibly in Oregon, when they traveled outside the county's networks of contacts.
The bulletin issued by the Sheriff's Office states Knives' last known location was Wolf Creek, Oregon.
Sources dispute reports that Knives is travelling with Black's partner, saying the timeline of when each left Slab City spans almost two weeks, and the source saw the partner in the Bay Area in August.
The Slab City homicide investigation of Poe Black first went public on June 2, when the Sheriff's Office posted a "public assistance request" for information in the apparent murder of the only legal identity they had for Black, his female birth name, or "dead name," Tommi-Deane Jackson.
The decomposing remains of Black, who also went by the name Oliver while in Tennessee and the nickname "Legion," were found in the fast-moving waters of the Coachella Canal on May 11 by two Coachella Valley Water District employees working in the area around Siphon 9, a little more than a mile northwest of artist commune East Jesus, on the farthest northern reach of the loosely connected communities of the Slabs.
Advocates, Friends Are Keeping Pressure On
The stalled progress of the murder investigation comes as some of Black's friends have started a social media-based campaign in the last few weeks to pressure action on the part of the Sheriff's Office to not let the case fall off its radar, according to a woman who was one of Black's closest friends during their high school years in Nashville.
"Part of my goal with this (campaign) is to directly hold the department accountable and make them be more transparent about it with making updates available, and obviously, since they're about to ask for help from the public, we know that there's some transparency, that's going to be inevitable. So that's good," Fochik Hashtali said in a Sept. 9 interview.
"But we want to make sure that they are aware of the fact that people are counting on them to handle this correctly, and we want to make sure that they know that the trans community is in need of their protection," she said.
The case, while involving the LGBTQ+ community that lived among the Slabs in a collective known as Flamingo Camp, is not being investigated as a hate crime or due to Black's identification as transgender or nonbinary, Benavidez has explained on a few occasions.
Hashtali, who spoke to this newspaper anonymously in early June on the condition that her real name not be used for fear of retaliation, understands that is the case, but she also points out that crimes against the trans community often go unsolved due to a lack of urgency by law enforcement because of either overt or unintended discrimination.
Throughout the investigation Hashtali has been a regular conduit of information between the Sheriff's Office and Poe Black's friends and acquaintances in Slab City and his family and friends in Tennessee. She initially helped further along the probe after she urged Black's mom to contact the Sheriff's Office in May when investigators had a body but no legal identity to go on.
Word of Black's death reached Hashtali through her combined social networks of trans and Slabs community members tied to Poe Black, who she identifies as Poe Jackson in the social campaign.
Although she did not wish to reveal publicly what she does for a living, Hashtali is well-versed in advocating for families and victims of crimes against murdered, missing, or exploited minority groups.
Black belongs to two such populations — he is also of Wyandot Native American descent, Hashtali told this newspaper in June.
Where the Sheriff's Office Stands
During initial conversations about the Black case, Benavidez said there were a number of persons of interest, including the two remaining individuals. At the time, he said everyone was accounted for.
It's unclear when investigators lost track of Knives and Black's partner, but Benavidez said on Sept. 9 that once they reached their first stop in the Pacific Northwest, law enforcement could no longer keep tabs on them. Hashtali said her contacts placed them in the Portland, Oregon, area at one point.
Benavidez confirmed that federal authorities "reached out to offer assistance in the matter," but "at this time, there isn't enough for us to actively use them."
Some of the early steps of the investigation seemed to have been marred by timing and the state of the body. Although Black was pulled from the water on May 11, it would be several days before coroner investigators realized they had a homicide on their hands.
Due to the deteriorating state of the remains from heat and water, a few cuts on the body were initially thought to be postmortem injuries sustained in canals traveling at high speeds, such as cuts inflicted by rebar or the general violent nature of thrashing that a body can take in a large high-volume canal like the Coachella Canal, which is eastern Riverside County's main source of its Colorado River water.
Under closer inspection, during a scheduled autopsy, multiple stab wounds were found on Black's remains.
Benavidez is still not narrowing down when investigators believe the homicide occurred or any timelines associated with when Knives and Black's partner left Slab City.
It appears some in the Slabs didn't learn of Black's murder for almost two weeks after his remains were pulled from the canal. One source who has spoken with this newspaper on several occasions said Black's partner was interviewed about the homicide and shown autopsy photos of Black around May 23, 12 days after his discovery.
Benavidez said he would not reveal any further information about the number of knife wounds or what was the lethal strike, all answers that could aid in identifying the killer when a suspect is in custody, he said.
To that end, Knives and the partner have not been named as suspects in the homicide, he said.
Clearly, though, this emphasis on the relationship between Black and the partner prior to heading west involves looking for some pattern of abuse.
When specifically asked about domestic violence as being a cause or contributing factor to the killing, Benavidez would not say.
"We're not wanting to go that far into assuming that. … That's why any kind of reports that we might get, more information we can get from the original hometown, might help us kind of paint the picture," he said. "To put this puzzle together."
Friends Go Where Sheriff's Won't
Hashtali doesn't know Knives' true identity either nor do many Slab City acquaintances, she said.
And while the Sheriff's Office apparently knows the legal female identity of Black's domestic partner, Hashtali and others only know them by their transitioned nonbinary identity of "Cecil Arnett."
Further, there seems to be a fairly well-known pattern of abuse between Poe and Cecil prior to them leaving Nashville.
Poe Black, who in a YouTube video refers to his "fiancée" that he arrived at the Slabs with, is seen as being quite slight of build, short and thin. Cecil, by contrast, according to Hashtali, is a decidedly larger figure known among friends in Tennessee to push around Black and get physical with him.
Black's mother, Hashtali said, "had been worried about the violence between Cecil and Oliver (Poe) for a while, and (Black's brother) had brought up suspicions about it" before they left Tennessee.
"One of Cecil's old roommates who witnessed a fight between them" had spoken with Hashtali, as well as people who saw the violence firsthand in Nashville, with Black always on the receiving end.
Black and Cecil's troubles seemed to follow to Slab City, she said, adding that her Slabs contacts had told her there were domestic violence issues there and ongoing "polyamory" — open or non-monogamous romantic and/or sexual relationships — between Poe Black, Cecil, and Knives.
Even though Hashtali and Black spoke several times on the phone in the weeks before he would be found murdered, Black never let on about any tumult in the relationship. Details and instances of abuse and Slab City trouble came later.
Hashtali met Cecil, who started a relationship with Black sometime in early 2020, and she knew of some tensions but not much about their lives in Imperial County.
"Poe very much was somebody who would not want anyone to be worried about him. So, a lot of what I heard was actually from his friends (in Slab City) telling me what was going on after he passed away," she said.
"When I was talking to them, he didn't mention a lot of that to me. … He tried to make it sound like everything was going OK," Hashtali explained. "He was hopeful, he was optimistic about it. Like he mostly talked about the people who were doing good stuff out there, like trying to start up opportunities for trans people to get resources and other stuff like that, and some of the crazy experiences he had had."
Although details are sketchy on her part, Hashtali would learn from certain people in Slab City that Knives and Cecil were in a harried state to leave Imperial County around the time the body was found.
One person told Hashtali that they had helped Knives get the same older-model Honda Accord shown in the Sheriff's Office call for information unstuck from soft sand near the Coachella Canal, but that they had no idea Black's body would be found in the canal later.
"Knives was freaking out saying, 'I am running from, like, gang stalking and being harassed and being abused,' all this stuff, like something really big was going on," Hashtali said. "And they're like, 'I need to leave immediately.'"
This was between May 6 and May 8, she said, but after the car was stuck and eventually freed, Knives ended up leaving Slab City sometime around May 9.
"Then (they) realized, afterwards, after everything came out after (social media) posts around everything, like 'I might have helped, you know, gather the money and stuff to get (Knives) out of the Slabs after committing a crime,'" Hashtali added. "And so that's when I started contacting law enforcement."
She said there is heightened suspicion all around at the Slabs, so many people don't want to speak and are afraid of being hurt themselves.
The source with information about Cecil contacted this newspaper on Saturday, Sept. 18, to say the assertion that Knives and Cecil left together and are traveling together is incorrect.
He said the timelines for Knives leaving is accurate, but that Cecil wouldn't leave Slab City until May 23, when investigators spoke to them. Cecil was in the Bay Area last month.
The source had attempted to alert investigators to the discrepancy, but that he had received no return calls from the Sheriff's Office as of Saturday.
What's more, sources told Hashtali over the weekend that Cecil has resumed his social media activity, and she said she hoped it could be a lead for investigators.
What's Next; Violence Against Trans, Native People
Poe Delwyn Black's case was the second-known trans homicide in Imperial County in a year's time.
In July 2020, the burned body of Marilyn Monroe Cazares was found on a vacant lot on the east side of Brawley, a case that has yet to be solved, has never had any named persons of interest, and little is known about the investigation, other than the FBI was a called in to assist at one point.
For the trans community, 2020 marked the deadliest year on record, according to the Human Rights Campaign, an organization dedicated to advocating on behalf of the LGBTQ+ community.
At least 37 transgender and gender non-conforming people were violently killed last year, the most since Human Rights Campaign started tracking such data in 2013.
Although no statistics exist on violence against trans people who are indigenous, or indigenous descent — like Poe Black — abuse against Native American women occurs at a higher rate than national averages.
Some of that has to do with jurisdictional issues of sovereignty on reservations and a general lack of awareness, according to Missing and Murdered Indigenous Women USA.
Indigenous women are two and half times more likely to be victims of assault, and more than one in three (34.1 percent) of indigenous women will be raped in their lifetimes, Missing and Murdered Indigenous Women USA states.
As friends and family await justice, Poe Black's remains are at home with his mother, Hashtali said.
Sometime between late June and early July, Black's mom and a supportive friend, flew to California and picked up Black's ashes and drove his van back to Tennessee. Benavidez confirmed that the van was being investigated initially to see if it was connected to the killing, but when it was cleared, it was released to the mother.
Poe's mother declined to speak with this newspaper, after Hashtali reached out.
Although the social media campaign to pressure the Sheriff's Office to not let go of Black's case got started before Hashtali and others knew Imperial County investigators were pushing forward, the campaign will still continue.
"There's been multiple murders of trans people. I know one other person was mentioned in that slide (Marilyn Cazares), but there's a lot of trans people in that area," she said of the Slabs. "That's kind of a hub for queer people, and then California as a whole is — at least where (Poe comes from) in the South who are LGBT — they see California as kind of this hub.
"The fact that California is where they want to be, that means that they're going to need you," she said of the law enforcement community.
"Obviously, they need protection all over this country, but you would expect that California would offer more of that right off the bat. And now we're really seeing with this, that California and its treatment and justice for the LGBT community, it's not really all that it's cracked up to be."
********************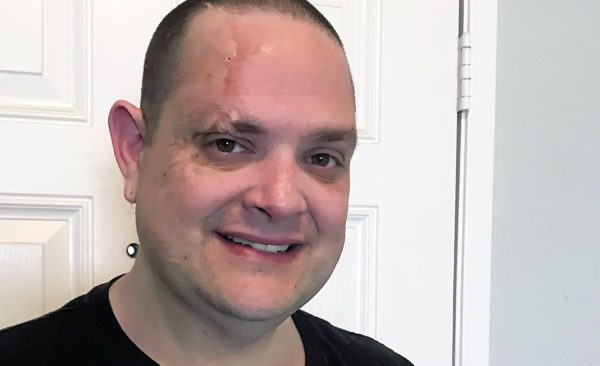 The preceding article was previously published by the Calexico Chronicle and is republished by permission.
Poe's final stop, family of slain Trans man wants answers
An identified descendent of the Wyandot Native American tribe, he was indigenous and had the right to claim two-spirit identity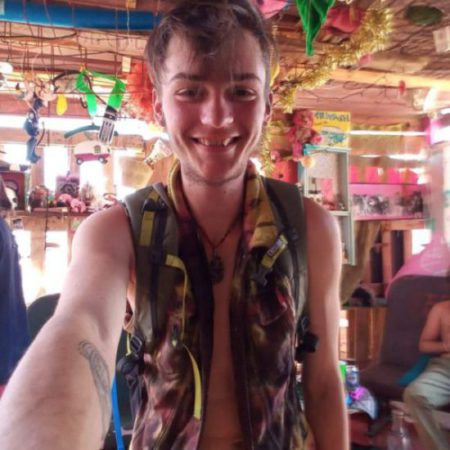 By Richard Montenegro Brown | NASHVILLE, TN. — Lori Brammer speaks with a thick, melodic Southern drawl, the kind one might expect from a woman raised in Tennessee.
She has no idea where Imperial County is — "so, is Imperial County south of San Diego?" — but she plans to be here on June 26 regardless.
And she'd never heard of Slab City before the unthinkable caused her to catch up on her geography with lightning speed. Yet now, she plans to make that part of her trip as well.
"I didn't even know that she was in the Slabs. I didn't even know there was a Slab City until this happened," the 41-year-old Nashville resident said of her second cousin, Tommi-Deane Jackson, the little girl she treated as her own growing up and who is today the subject of an active homicide investigation by the Imperial County Sheriff's Office.
Brammer will be in the Imperial Valley toward the end of the month to advocate on behalf of Tommi-Deane in what may prove to be the most high profile of circumstances — she'll be here at the invitation of Rosa Diaz of the Imperial Valley LGBT Resource Center, which is staging a vigil during national Pride Month in memory of Marilyn Monroe Cazares, who was the victim of an as-yet unsolved murder, when the transgender woman's body was found burned in front of an abandoned building in Brawley on July 13, 2020.
Tommi-Deane is described by the Imperial County Sheriff's Office as "nonbinary," or gender nonconforming, none of which Brammer knows much about, but what she does know is that her 21-year-old cousin did not deserve to die, and she feels like she has to do something.
"I want to come to California for that very reason, because I want to bring attention to this case, and there's no attention on it," Brammer said during a phone interview on Saturday afternoon, June 5. "She was a baby, she was a (21)-year-old child, the same age as my daughter. This is my blood cousin, OK.
"But if something like this were to happen to my daughter, I would leave heaven and earth and burn the world down if that's what it took to find out who did this to my child," she said.
There is not a lot known about some of the specifics of Tommi-Deane Jackson's life, as Brammer had only started to reconnect with her cousin after leaving high school. The two had not spoken since before leaving for California.
What Brammer has since learned through one of Tommi-Deane's best friends from high school, the same person who put the Calexico Chronicle in contact with Brammer, is that this biological female was not nonbinary, but had transitioned before leaving his native Nashville and was living his life as a transgender male.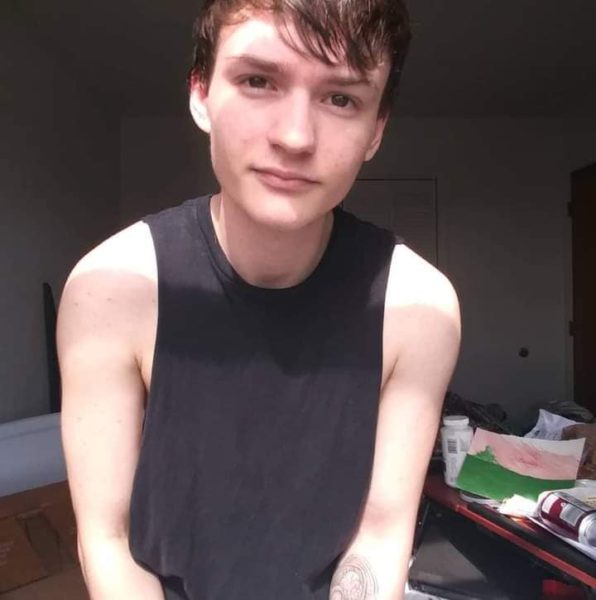 An identified descendent of the Wyandot Native American tribe, "he really identified more as a two-spirit, trans man. He was indigenous and had the right to claim two-spirit identity," according to the woman, who had last spoken to him in April.
Oliver or Poe Black, a "two-spirit" transgender male of Wyandot Native American descent, is shown. (Photo: Facebook)
"He went by Poe while he was in the Slabs, but in Nashville, Oliver or Poe was just fine," she said in an email on June 5.
When A Drowning's Not A Drowning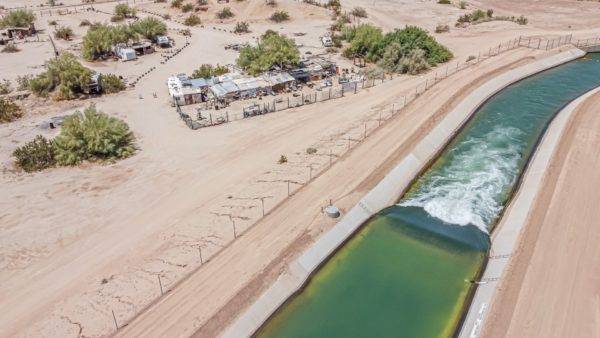 NILAND, CA. — On a Tuesday, May 11, two Coachella Valley Water District workers discovered a body in the swift-moving Coachella Canal in the area around Siphon 9, a little more than a mile northwest of the farthest reaches of Slab City, a crusty artists' enclave known as East Jesus.
The Sheriff's Office activity logs make no mention of the discovery that morning, but coroner investigators dispatch reports show the call came in at 9:38 a.m., Chief Deputy Robert Benavidez explained.
A precise location where the body was retrieved hasn't been revealed, but an individual monitoring radio scanner traffic that morning heard tell of the Coachella water workers attaching a rope to the remains and tying it off to what was likely the siphon to keep the body from going underwater and in place until death investigators could arrive to retrieve the remains.
The Coachella Canal is particularly dangerous, serving as the main tributary that feeds eastern Riverside County with Colorado River water from the All-American and the Imperial Irrigation District's vast network of canals. Its proximity to Slab City has seen it become the site of several drownings in recent months, the latest of which was about three to four weeks ago when a Slabs resident named "JT," who jumped into the turbulent waters fully clothed to rescue one of his dogs, Blackie, only to perish and show up downstream some days later.
A vigil was reportedly held in the Slabs for JT on Friday night, June 4, a resident in the area said.
Although it was only 75 degrees around 9 in the morning on May 11 when the CVWD employees located a body at Siphon 9, temperatures had already reached 93 degrees the day before, topped out at 95 later in the afternoon May 11, and would near the century mark — 99 degrees — around 4 to 5 p.m. on Wednesday, May 12.
Heat and water can be a coroner investigator's worst enemy, Benavidez said, and by the time the remains were pulled from the canal, the body "was several days old" and "started to decompose," he explained while consulting the coroner's notes.
It's unclear when investigators knew who they were dealing with. But it would not be for another four to seven days after the body was pulled from the water and an autopsy was conducted in San Diego County that all involved knew they had a murder investigation on their hands.
Even now, few details have been released by the Imperial County Sheriff's Office as they don't want to reveal too much in an active, open investigation where no arrests have yet to be made. Sheriff's officials won't even say if they have any persons of interest at the moment.
It was only on the morning of Wednesday, June 2, when the murder probe went public on the Sheriff's Office Facebook page, posted as a "public assistance request" in the homicide death of Tommi-Deane Jackson.
A Young Man Moves West
Known by the nickname "Legion" to folks in the Slabs, Poe Delwyn Black reportedly arrived in "town" — Slab City, that is — in a van with an unidentified male around four months earlier.
"He left Nashville around December 16, 2020. He went with his partner, who I won't name for their privacy. They arrived in the Slabs some time at the end of December or beginning of January," said the close high school friend of Poe's.
Brammer knows nothing of Poe's life in California or the Slabs, only what the unnamed friend has shared with her, which doesn't appear to be all that much either. Tracing a person's path through social media can also prove difficult depending on whether friends who don't want to be identified have deleted their posts or tried to scrub the Internet of any online interactions.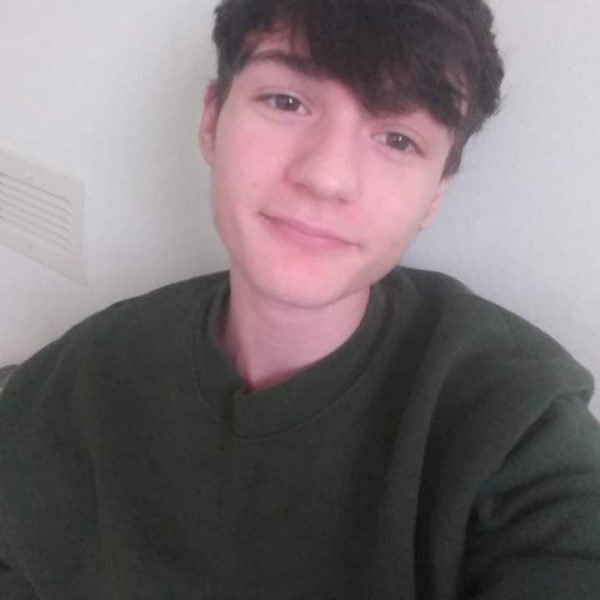 Oliver or Poe Black, a "two-spirit" transgender male of Wyandot Native American descent

Photo via Facebook
Facebook is how the Sheriff's Office came to identify the body, according to the friend, who implied that Poe Black's acquaintances in the Slabs might not have known that his legal name was Tommi-Deane Jackson. According to the friend, it was at her urging that Poe's mother contacted the Imperial County Sheriff's Office around May 22.
"He had his friends in the Slabs added on his Facebook, and they were posting about his passing. A friend of ours asked if I had seen the posts on his Facebook timeline and I went and checked it out. This is where I found out that he was deceased," the friend wrote in an email, answering a number of specific questions. "I realized nobody out there was going to know his legal name, so I contacted his family and let them know what had happened and to call the Imperial County Sheriff's Department to identify themselves as his kin.
"Otherwise, he was going to be buried as a Doe. The day after, I was informed that his death was a murder," the friend said.
Concrete Canals Tell No Tales
While it might sound strange to the uninitiated how the victim of multiple stab wounds like those found on the body of Poe Black can go undetected as a drowning, but Chief Deputy Benavidez, who oversees the coroner's unit, explained that it's perfectly reasonable.
He described what water and elevated temperature can do in just a few days, turning a body black and making the skin extremely fragile to handle.
Add in the conditions at the Coachella Canal, it becomes even more problematic considering this is a concrete-lined conveyance system moving huge amounts of water at high pressure and high speed.
"A body wants to stay underwater, and its scraping along the bottom of the concrete surface," Benavidez said on Friday, June 4, adding it's not surprising that if the body went into the water around Slab City that it would be found more than a mile north along the canal.
In consulting a map of the area, Siphon 7 is near the Slab City Library, on the southern end of the settlement. East Jesus, at the north, is adjacent to Siphon 8. Poe's remains were found near Siphon 9, about 6,000 feet, or more than 1.1 miles from Siphon 8.
And, Benavidez said, when the body was pulled out, an initial postmortem inspection did reveal "a couple lacerations, but that could have been due to cuts from rebar on the concrete."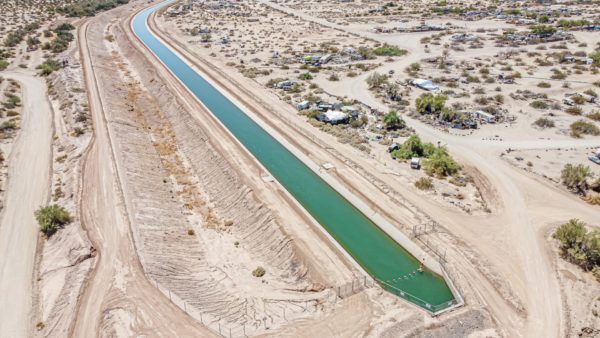 When the body was examined under more exhaustive conditions at the contract medical examiner's facility in San Diego County four to seven days later, Benavidez said, the multiple stab wounds were found, and at that point the murder investigation was started immediately, with deputies making multiple visits over successive days to interview Slab City residents.
Again, few details are being released at this point in the investigation.
Poe's cousin, Brammer, and his high school best friend have their theories, and they know what they have been told through family members about the manner of Poe's death, but no one wants to say too much right now, not when a suspect remains at large.
But that's not going to deter Brammer from trying to get her own answers in a few weeks when she intends to find anyone in the Slabs who might have known Poe.
"I'm trying to find out as much as I can because this is my blood. This was like my own daughter, and this is terrible," she said. "This is the worst thing you can imagine happening to a young child."
Last Free Place in America
Slab City has been both romanticized and vilified, yet the truth is far more complicated for a spot referred to as "The Last Free Place in America."
Those who have paid any attention to the former military installation owned by the state teachers' union know that the lawless label isn't exactly accurate, as those who live there permanently have their own system of checks and balances to maintain order and keep John Law off their backs.
Yet there is crime. There are drugs. There is a degree of lawlessness. And there have been murders, like Poe's.
But there's freedom, too, and it's that kind of wide-eyed, aspirational way of life out West for a Southern kid from a troubled home that might have been a siren song of the counterculture.
"We believe that this was his idea," Brammer said of the man that Poe traveled to California with. "Because I don't think Tommi even knew anything about this place."
But from what Poe's former high school friend had to say, Brammer likely had no idea what compelled Poe Black. And from way back, Poe, when he was known as Oliver in Nashville, was an artsy youth who painted and had an Instagram account for his work as well as an online store to sell his paintings.
"Poe went to an arts-based high school and was a very talented visual artist. He loved to paint and draw, and he also liked restoring things that he found at thrift stores," his friend wrote.
"He went to the Slabs because he had always wanted to go out West, and he had a sort of idealized image in his head of the Slabs because he had always wanted to live off-grid. He just wanted to feel freedom," she wrote.
Part of Poe's activism could have precipitated the move as well, she said. Shortly before he left Nashville, he had more fully immersed himself in more progressive causes and had taken a larger step forward in his transition, having elective "top" surgery, or the removal of his breasts, before leaving Tennessee.
"He was a strong activist, he was very involved in multiple Black Lives Matter protests and shed blood, sweat, and tears for the cause (in the most literal sense, this happened right before my eyes)," she wrote in the email. "He was also very involved in LGBTQ activism. When he began staying out in the Slabs, he had the goal of trying to help increase access to resources/supplies for trans people living in the Slabs."
There does appear to be a substantial "queer, trans and non-binary" community that has banded together in an area known as Flamingo Camp, which was where Poe Black was believed to have stayed. And a lot of the social life in the LGBTQ community there seemed to revolve around a place called the Handlebar, described as a tavern of sorts by Poe in a YouTube video but also described by others as "another queer friendly camp and community space."
This community within a community is similar to Slab City in the respect that it is both romantic and rough and tumble. At once described as a loving, inclusive place for those within the LGBTQ world, Poe himself reveals in a travelogue interview that it is also a place that is violent and a bit scary.
Rosa Diaz of the IV LGBT Resource Center has met some of the individuals who have dropped in at the center for resources or to take part in support groups. Although, she said she did not know of Poe Black or his story other than what the Sheriff's Office had made public.
Life Back in Nashville
NASHVILLE — Brammer sent along some photos of a candlelight vigil held for Poe at the base of a huge tree in Nashville's Centennial Park on May 27, not far from the Parthenon that is the focal point of the public space.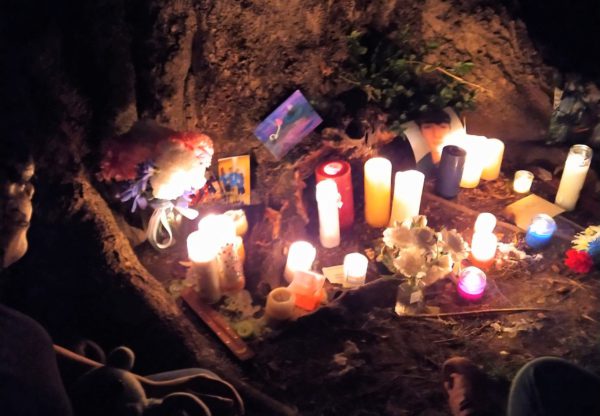 A candlelight vigil at the base of a tree in Nashville's Centennial Park attended by family and friends of 21-year-old Poe Delwyn Black was held on May 27.
Photo courtesy of Lori Brammer
She attended the vigil at the invitation of Poe's former best friend, who organized the event.
"It was very nice. And they did a wonderful job setting up and making things so pretty … It was really nice," Brammer said. "By the time I got there, there was still at least 10 people there. And I heard that there were even more there before I arrived. So, it was a very good time."
Brammer acknowledged that she was not a big part of Poe's life as a man, but it doesn't bother her. She has no issue with it, just no firm connection to it. Whether it's the little girl she used to dress up in ribbons despite them being about 20 years apart in age, or the slight trans man with the close-cropped hair, love is love.
"I don't care about that. That's neither here nor there," Brammer said. "I just didn't meet her (as that person). I didn't meet the person that people say that she became."
Poe's best friend said he seemed at peace the last time they spoke in mid-April. It was a good conversation, and she said Poe tried to call her a few weeks later, but they missed each other. He would have presumably been killed over the course of the next few days.
"We had a conversation about what was going on in our lives, and he seemed to be having a good time. He had plans. May 1st, he called me, and I missed the call. However, he called two other people and told both of them that he was getting ready to go home," she emailed. "I assume that is what he had wanted to tell me. I couldn't get him to answer me back after that."
Poe did not have an easy life, his friend said, adding that Poe's relationship with his immediate family was complicated and filled with tragedy. Brammer was less kind about how she put it, regularly referring to Poe's mom as abusive, and mentally unstable.
Both agreed that the present life situation of Poe Black's mother does not allow her to advocate on her son's behalf.
Some of the familial strife was alluded to in postings on Poe's social media pages from June 2020. Around the same time he was ready to get his elective top surgery, he also told people he had left his home to flee abusive family members.
Said Poe's friend: "There was a variety of reasons he left Nashville. His relationship with his family was fairly bad, but his relationship with his mom had actually begun to improve. He told me this firsthand in November, and I also heard it recently from his mother. He had a traumatic upbringing and he only wanted to heal from that."
The friend has been the support system for Poe's mom through this, Brammer said. One of Poe's older brothers, Aubrey, was the victim of a murder in 2011, and Poe's father was killed in a car accident in 1999, before Poe was born. Brammer said Poe's surviving brother is addicted to drugs.
Poe consistently posted about the chronic pain he lived with and about his learning disabilities. The friend was asked about that as well.
"He told me he was recently diagnosed as autistic, and we had both had many conversations about being neuro-divergent," she wrote, referring to the term that is sometimes a catch-all for Autism Spectrum Disorder, ADHD, and other cognitive learning disabilities. "There was suspicion that he had Ehlers-Danlos Syndrome, and he used to miss lots of school towards the end of his time in high school due to chronic pain. Besides this, we don't know why else it was happening to him."
Ehlers-Danlos Syndrome is a condition that affects the body's connective tissue, and Poe on several occasions posted about suffering from chronic dislocations of the hips.
For the high school friend, she said Poe's death has hit her hard.
"We were best friends for years; he told me so much about his life and he was so caring and loving for me. He helped me to be a better person, because he never judged me when I messed up," she said. "He was also really generous and thoughtful. I miss him terribly. His mother is very distraught along with his only living brother. … He also has several extended family members who miss him terribly."
Brammer's sadness is still like a raw nerve; for her, it's anger, and it needs an outlet. She is hoping to find that at the vigil for Marilyn Cazares, and by making her own trip to the Slabs.
"Tommi was a young, beautiful soul. And he was taken in a terrible way, in such a way that should never happen to anyone's child. And there should be justice, and it should be swift," she said. "This should never happen to anyone, especially someone so young, such a beautiful soul that had her whole life ahead of her."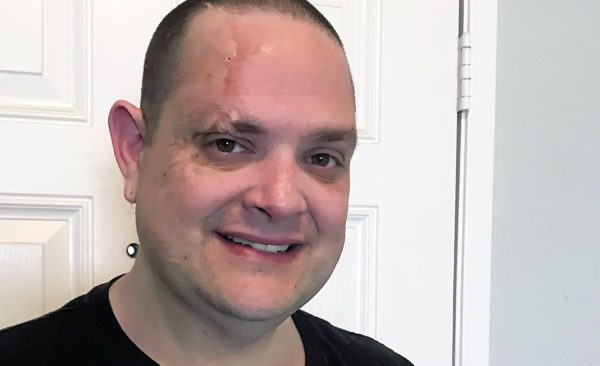 Richard Montenegro Brown is editor of the Calexico Chronicle and Holtville Tribune, longtime community newspapers focused on in depth reporting of life in Imperial County, California. Richard has more than 25 years experience in print and multimedia journalism as an editor and writer in small- and mid-market publications in Southern California.
The preceding article was published by the Calexico Chronicle and is republished here by permission.