Slab City probe into Trans male's murder pushes in new direction
Investigators ask public's help to ID "Person of Interest"; Friends start social media campaign to pressure results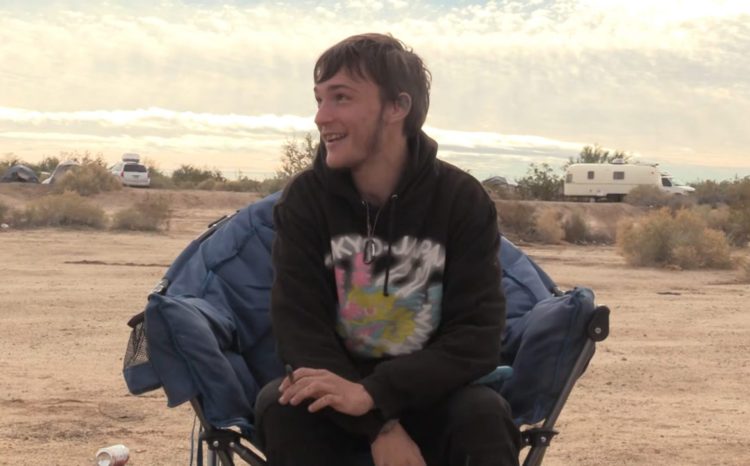 This is the second in a series of stories examining the murder of 21-year-old Poe Black. The first story is linked here.

By Richard M. Brown | SLAB CITY, Ca. – Months after the body of a 21-year-old transgender man, Poe Delwyn Black, was pulled from a canal north of Slab City riddled with stab wounds, investigators have shifted the theater of the murder probe in two directions: Black's home state of Tennessee and the Pacific Northwest.
Imperial County Sheriff's Office investigators have exhausted their local leads and lost track of two individuals — possibly traveling together — in a winnowing list of "persons of interest," Chief Deputy Robert Benavidez said in an interview last week.
Investigators took to social media on Wednesday, Sept. 15, to elicit the public's help in locating a trans woman who investigators identify as "Knives," among other aliases.
Knives' legal name is unknown at this point, Benavidez said, but investigators believe, based on prior interviews, that the "person of interest" left Slab City with the domestic partner that Black arrived in Imperial County with from their native Nashville in winter 2020.
The domestic partner, whom Benavidez would not identify, is also a "person of interest," the chief deputy explained during an interview on Sept. 9.
"We've reached out to the hometown of both to look into any local reports or instances of any altercations with the initial lover/domestic partner, to see if there's anything there," he said.
Additionally, Benavidez explained, "we're looking for any information on the person from the Slabs whose name is 'Knives' who apparently left with the domestic partner, and (we're) just trying to get any information as to a name on that subject."
The chief deputy confirmed on Sept. 9 that investigators lost track of them in the Pacific Northwest, possibly in Oregon, when they traveled outside the county's networks of contacts.
The bulletin issued by the Sheriff's Office states Knives' last known location was Wolf Creek, Oregon.
Sources dispute reports that Knives is travelling with Black's partner, saying the timeline of when each left Slab City spans almost two weeks, and the source saw the partner in the Bay Area in August.
The Slab City homicide investigation of Poe Black first went public on June 2, when the Sheriff's Office posted a "public assistance request" for information in the apparent murder of the only legal identity they had for Black, his female birth name, or "dead name," Tommi-Deane Jackson.
The decomposing remains of Black, who also went by the name Oliver while in Tennessee and the nickname "Legion," were found in the fast-moving waters of the Coachella Canal on May 11 by two Coachella Valley Water District employees working in the area around Siphon 9, a little more than a mile northwest of artist commune East Jesus, on the farthest northern reach of the loosely connected communities of the Slabs.
Advocates, Friends Are Keeping Pressure On
The stalled progress of the murder investigation comes as some of Black's friends have started a social media-based campaign in the last few weeks to pressure action on the part of the Sheriff's Office to not let the case fall off its radar, according to a woman who was one of Black's closest friends during their high school years in Nashville.
"Part of my goal with this (campaign) is to directly hold the department accountable and make them be more transparent about it with making updates available, and obviously, since they're about to ask for help from the public, we know that there's some transparency, that's going to be inevitable. So that's good," Fochik Hashtali said in a Sept. 9 interview.
"But we want to make sure that they are aware of the fact that people are counting on them to handle this correctly, and we want to make sure that they know that the trans community is in need of their protection," she said.
The case, while involving the LGBTQ+ community that lived among the Slabs in a collective known as Flamingo Camp, is not being investigated as a hate crime or due to Black's identification as transgender or nonbinary, Benavidez has explained on a few occasions.
Hashtali, who spoke to this newspaper anonymously in early June on the condition that her real name not be used for fear of retaliation, understands that is the case, but she also points out that crimes against the trans community often go unsolved due to a lack of urgency by law enforcement because of either overt or unintended discrimination.
Throughout the investigation Hashtali has been a regular conduit of information between the Sheriff's Office and Poe Black's friends and acquaintances in Slab City and his family and friends in Tennessee. She initially helped further along the probe after she urged Black's mom to contact the Sheriff's Office in May when investigators had a body but no legal identity to go on.
Word of Black's death reached Hashtali through her combined social networks of trans and Slabs community members tied to Poe Black, who she identifies as Poe Jackson in the social campaign.
Although she did not wish to reveal publicly what she does for a living, Hashtali is well-versed in advocating for families and victims of crimes against murdered, missing, or exploited minority groups.
Black belongs to two such populations — he is also of Wyandot Native American descent, Hashtali told this newspaper in June.
Where the Sheriff's Office Stands
During initial conversations about the Black case, Benavidez said there were a number of persons of interest, including the two remaining individuals. At the time, he said everyone was accounted for.
It's unclear when investigators lost track of Knives and Black's partner, but Benavidez said on Sept. 9 that once they reached their first stop in the Pacific Northwest, law enforcement could no longer keep tabs on them. Hashtali said her contacts placed them in the Portland, Oregon, area at one point.
Benavidez confirmed that federal authorities "reached out to offer assistance in the matter," but "at this time, there isn't enough for us to actively use them."
Some of the early steps of the investigation seemed to have been marred by timing and the state of the body. Although Black was pulled from the water on May 11, it would be several days before coroner investigators realized they had a homicide on their hands.
Due to the deteriorating state of the remains from heat and water, a few cuts on the body were initially thought to be postmortem injuries sustained in canals traveling at high speeds, such as cuts inflicted by rebar or the general violent nature of thrashing that a body can take in a large high-volume canal like the Coachella Canal, which is eastern Riverside County's main source of its Colorado River water.
Under closer inspection, during a scheduled autopsy, multiple stab wounds were found on Black's remains.
Benavidez is still not narrowing down when investigators believe the homicide occurred or any timelines associated with when Knives and Black's partner left Slab City.
It appears some in the Slabs didn't learn of Black's murder for almost two weeks after his remains were pulled from the canal. One source who has spoken with this newspaper on several occasions said Black's partner was interviewed about the homicide and shown autopsy photos of Black around May 23, 12 days after his discovery.
Benavidez said he would not reveal any further information about the number of knife wounds or what was the lethal strike, all answers that could aid in identifying the killer when a suspect is in custody, he said.
To that end, Knives and the partner have not been named as suspects in the homicide, he said.
Clearly, though, this emphasis on the relationship between Black and the partner prior to heading west involves looking for some pattern of abuse.
When specifically asked about domestic violence as being a cause or contributing factor to the killing, Benavidez would not say.
"We're not wanting to go that far into assuming that. … That's why any kind of reports that we might get, more information we can get from the original hometown, might help us kind of paint the picture," he said. "To put this puzzle together."
Friends Go Where Sheriff's Won't
Hashtali doesn't know Knives' true identity either nor do many Slab City acquaintances, she said.
And while the Sheriff's Office apparently knows the legal female identity of Black's domestic partner, Hashtali and others only know them by their transitioned nonbinary identity of "Cecil Arnett."
Further, there seems to be a fairly well-known pattern of abuse between Poe and Cecil prior to them leaving Nashville.
Poe Black, who in a YouTube video refers to his "fiancée" that he arrived at the Slabs with, is seen as being quite slight of build, short and thin. Cecil, by contrast, according to Hashtali, is a decidedly larger figure known among friends in Tennessee to push around Black and get physical with him.
Black's mother, Hashtali said, "had been worried about the violence between Cecil and Oliver (Poe) for a while, and (Black's brother) had brought up suspicions about it" before they left Tennessee.
"One of Cecil's old roommates who witnessed a fight between them" had spoken with Hashtali, as well as people who saw the violence firsthand in Nashville, with Black always on the receiving end.
Black and Cecil's troubles seemed to follow to Slab City, she said, adding that her Slabs contacts had told her there were domestic violence issues there and ongoing "polyamory" — open or non-monogamous romantic and/or sexual relationships — between Poe Black, Cecil, and Knives.
Even though Hashtali and Black spoke several times on the phone in the weeks before he would be found murdered, Black never let on about any tumult in the relationship. Details and instances of abuse and Slab City trouble came later.
Hashtali met Cecil, who started a relationship with Black sometime in early 2020, and she knew of some tensions but not much about their lives in Imperial County.
"Poe very much was somebody who would not want anyone to be worried about him. So, a lot of what I heard was actually from his friends (in Slab City) telling me what was going on after he passed away," she said.
"When I was talking to them, he didn't mention a lot of that to me. … He tried to make it sound like everything was going OK," Hashtali explained. "He was hopeful, he was optimistic about it. Like he mostly talked about the people who were doing good stuff out there, like trying to start up opportunities for trans people to get resources and other stuff like that, and some of the crazy experiences he had had."
Although details are sketchy on her part, Hashtali would learn from certain people in Slab City that Knives and Cecil were in a harried state to leave Imperial County around the time the body was found.
One person told Hashtali that they had helped Knives get the same older-model Honda Accord shown in the Sheriff's Office call for information unstuck from soft sand near the Coachella Canal, but that they had no idea Black's body would be found in the canal later.
"Knives was freaking out saying, 'I am running from, like, gang stalking and being harassed and being abused,' all this stuff, like something really big was going on," Hashtali said. "And they're like, 'I need to leave immediately.'"
This was between May 6 and May 8, she said, but after the car was stuck and eventually freed, Knives ended up leaving Slab City sometime around May 9.
"Then (they) realized, afterwards, after everything came out after (social media) posts around everything, like 'I might have helped, you know, gather the money and stuff to get (Knives) out of the Slabs after committing a crime,'" Hashtali added. "And so that's when I started contacting law enforcement."
She said there is heightened suspicion all around at the Slabs, so many people don't want to speak and are afraid of being hurt themselves.
The source with information about Cecil contacted this newspaper on Saturday, Sept. 18, to say the assertion that Knives and Cecil left together and are traveling together is incorrect.
He said the timelines for Knives leaving is accurate, but that Cecil wouldn't leave Slab City until May 23, when investigators spoke to them. Cecil was in the Bay Area last month.
The source had attempted to alert investigators to the discrepancy, but that he had received no return calls from the Sheriff's Office as of Saturday.
What's more, sources told Hashtali over the weekend that Cecil has resumed his social media activity, and she said she hoped it could be a lead for investigators.
What's Next; Violence Against Trans, Native People
Poe Delwyn Black's case was the second-known trans homicide in Imperial County in a year's time.
In July 2020, the burned body of Marilyn Monroe Cazares was found on a vacant lot on the east side of Brawley, a case that has yet to be solved, has never had any named persons of interest, and little is known about the investigation, other than the FBI was a called in to assist at one point.
For the trans community, 2020 marked the deadliest year on record, according to the Human Rights Campaign, an organization dedicated to advocating on behalf of the LGBTQ+ community.
At least 37 transgender and gender non-conforming people were violently killed last year, the most since Human Rights Campaign started tracking such data in 2013.
Although no statistics exist on violence against trans people who are indigenous, or indigenous descent — like Poe Black — abuse against Native American women occurs at a higher rate than national averages.
Some of that has to do with jurisdictional issues of sovereignty on reservations and a general lack of awareness, according to Missing and Murdered Indigenous Women USA.
Indigenous women are two and half times more likely to be victims of assault, and more than one in three (34.1 percent) of indigenous women will be raped in their lifetimes, Missing and Murdered Indigenous Women USA states.
As friends and family await justice, Poe Black's remains are at home with his mother, Hashtali said.
Sometime between late June and early July, Black's mom and a supportive friend, flew to California and picked up Black's ashes and drove his van back to Tennessee. Benavidez confirmed that the van was being investigated initially to see if it was connected to the killing, but when it was cleared, it was released to the mother.
Poe's mother declined to speak with this newspaper, after Hashtali reached out.
Although the social media campaign to pressure the Sheriff's Office to not let go of Black's case got started before Hashtali and others knew Imperial County investigators were pushing forward, the campaign will still continue.
"There's been multiple murders of trans people. I know one other person was mentioned in that slide (Marilyn Cazares), but there's a lot of trans people in that area," she said of the Slabs. "That's kind of a hub for queer people, and then California as a whole is — at least where (Poe comes from) in the South who are LGBT — they see California as kind of this hub.
"The fact that California is where they want to be, that means that they're going to need you," she said of the law enforcement community.
"Obviously, they need protection all over this country, but you would expect that California would offer more of that right off the bat. And now we're really seeing with this, that California and its treatment and justice for the LGBT community, it's not really all that it's cracked up to be."
********************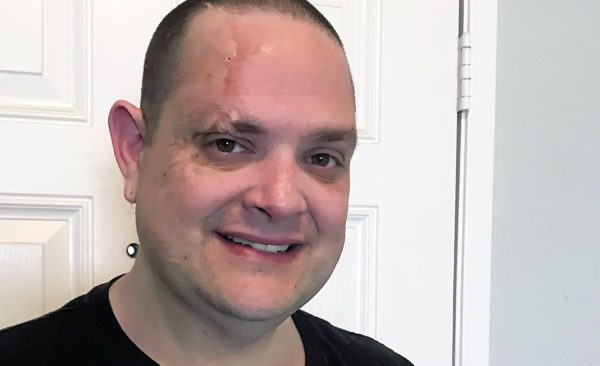 The preceding article was previously published by the Calexico Chronicle and is republished by permission.
Triple A:  National gas prices drop below $4, SoCal prices still declining
The average price for self-serve regular gasoline in California is $5.38, which is 16 cents lower than last week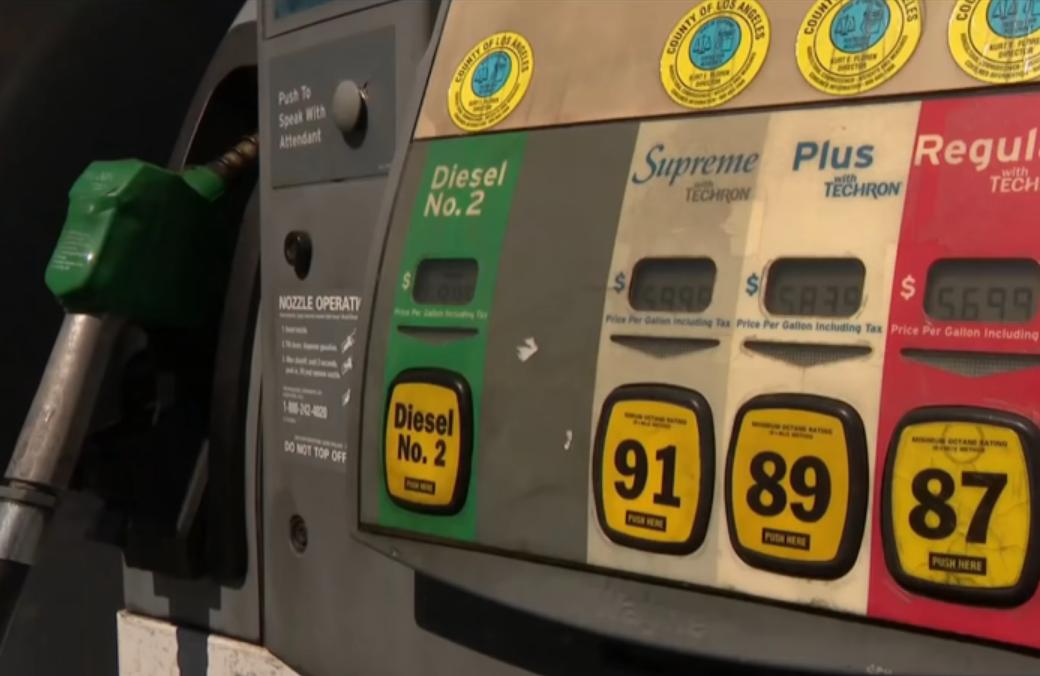 LOS ANGELES – Southern California gas prices continue to be down by 70 to 75 cents from a month ago in many areas, according to the Auto Club's Weekend Gas Watch. The average price for self-serve regular gasoline in California is $5.38, which is 16 cents lower than last week. The average national price is $3.99, the lowest level since March, which is 15 cents lower than a week ago.
The average price of self-serve regular gasoline in the Los Angeles-Long Beach area is $5.41 per gallon, which is 17 cents lower than last week, 74 cents lower than last month, and $1.03 higher than last year. In San Diego, the average price is $5.37, which is 14 cents lower than last week, 70 cents lower than last month, and $1.02 higher than last year.
On the Central Coast, the average price is $5.57, which is 10 cents lower than last week, 54 cents lower than last month and $1.25 higher than last year. In Riverside, the average per-gallon price is $5.28, which is 17 cents lower than last week, 74 cents lower than last month and 98 cents higher than a year ago. In Bakersfield, the $5.55 average price is 20 cents lower than last Thursday, 65 cents lower than last month and $1.22 higher than a year ago today.
"We may see more relief at the pump as we move closer to the end of summer road trips, but a more significant decrease in demand for fuel will likely come after Labor Day weekend," said Auto Club spokesperson Doug Shupe. "Some drivers have made changes to their daily habits, like carpooling, using public transit and shopping and dining out less, however, most people are still prioritizing their budgets to take family road trips. We encourage consumers to shop around for the cheapest gas using a tool like the free AAA Mobile app."
The Weekend Gas Watch monitors the average price of gasoline. As of 9 a.m. on Aug. 11, averages are:
Triple A: Drivers asked stay alert & drive carefully as kids go back to school
Distracted driving is especially dangerous for pedestrians and bicyclists. Non-drivers account for nearly 1 in 5 distracted driving deaths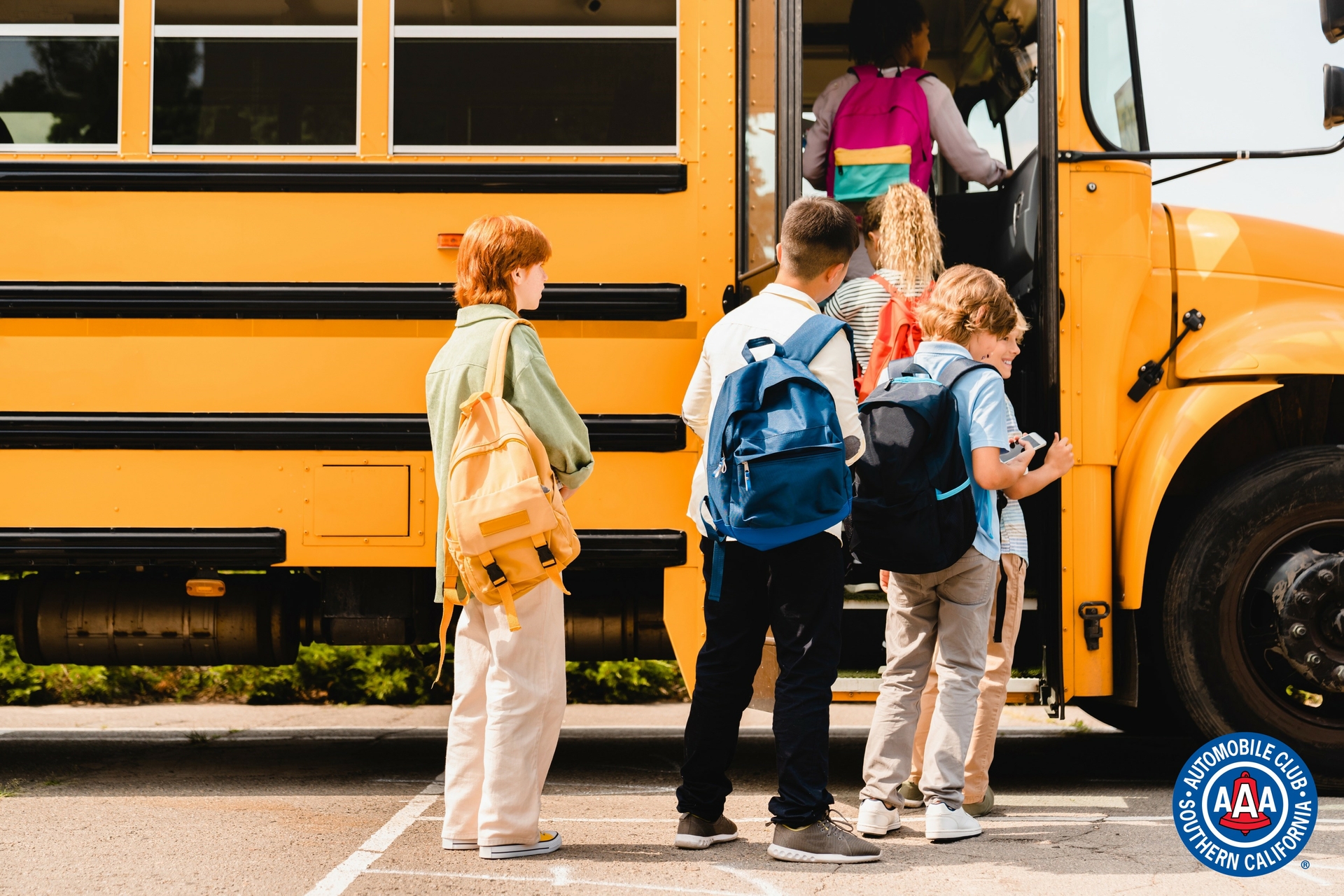 LOS ANGELES – This month Southern California students are returning to classes on foot, bicycles, as well as in cars and school buses. To prevent traffic-related injuries and fatalities to students this school year, the Automobile Club of Southern California reminds drivers to slow down and stay alert in school zones and in other areas where children might be present.
Crashes are the leading cause of death for children and adolescents. The problem escalates during the months kids are in school, and the afternoon school hours are particularly dangerous. Nearly one-third of child pedestrian fatalities occur between 3 p.m. and 7 p.m.
Kids are particularly vulnerable because they are small and less visible to drivers, are not always able to make sound and safe decisions near streets and can be easily distracted when around other kids. Children are not adults, so it is up to drivers to compensate for these differences. AAA's School's Open – Drive Carefully! awareness campaign began in 1946 to help reduce child pedestrian fatalities and injuries. Today, this effort is more important than ever due to the prevalence of drivers with smartphones and the increase in distracted driving on our roads.
According to the National Highway Traffic Safety Administration (NHTSA), 3,138 people died in distracted-related crashes in the U.S. in 2020, accounting for 8.1% of all roadway fatalities. That's an average of 9 people killed each day in crashes that are totally preventable. Additionally, another 400,000 people are injured each year in distracted-related crashes. However, the true numbers of deaths and injuries are likely much higher because distracted driving is often underreported or difficult to determine as the cause of a crash.
Distracted driving is especially dangerous for pedestrians and bicyclists. Non-drivers account for nearly one in five distracted driving deaths. Nationally in 2020, there were 480 pedestrians, 83 bicyclists and 14 other non-occupants killed in crashes that involved a driver who was reported to be distracted. It is unknown how many of these pedestrians, cyclists and other non-occupants were also distracted at the time.
"School-aged children will soon be going to and from campuses, so drivers should prepare for them," said Auto Club Corporate Communications & Programs Manager Doug Shupe. "If you drive distracted you are "intexticated" behind the wheel, and you could cause the same tragedies as a driver who is impaired by alcohol or drugs. So, make it a habit to put smartphones out of sight and stay alert on the road, especially in school zones, in neighborhoods, around parks, and near bus stops," said Shupe.
To keep kids safe this school year the Auto Club reminds drivers to:
Eliminate distractions and put down the cell phone. Children often cross the road unexpectedly and may emerge suddenly between parked cars. Research shows that taking your eyes off the road for just two seconds doubles your chances of crashing.
Slow down. Speed limits in school zones are reduced for a reason. A pedestrian struck by a vehicle traveling 25 mph is nearly two-thirds less likely to be killed compared to a pedestrian struck by a vehicle traveling just 10 mph faster. A difference between 25 mph and 35 mph can save a life.
Talk with teens. Car crashes are the leading cause of death for teens in the United States, and more than one-quarter of fatal crashes involving teen drivers occur during after-school hours.
Come to a complete stop. Research shows that more than one-third of drivers roll through stop signs in school zones or on neighborhood streets. Always come to a complete stop, checking carefully for children on sidewalks and in crosswalks before continuing.
Watch for bicycles. Children on bikes can be inexperienced, unsteady, and unpredictable. Slow down and allow at least three feet of passing distance between your vehicle and the bicycle. If your child rides a bicycle to school, require that they wear a properly fitted bicycle helmet on every ride.
Watch for school buses. Yellow flashing lights indicate the bus is preparing to stop to load or unload children. Drivers should slow down and prepare to stop. Red flashing lights and extended stop arms indicate the bus has stopped and children are getting on or off. Drivers MUST stop and wait until the red lights stop flashing, the extended stop-arm withdraws, and the bus begins to move before they can start driving again.
Parents and guardians are also key to keeping children safe during the trip to and from school. Adults should walk with children to familiarize them with the route to school and point out potential traffic hazards.
Students walking to and from school should:
Wait until you get to your destination before calling people, texting or gaming. If you must text or make a call while walking, stop and find a safe location.
Avoid using hands-free devices while walking – Hang up and walk!
Remove your headphones or turn down the volume of your music so you can hear what's going on around you.
Watch out for cars while crossing the street. There are a lot of distracted drivers out there so look all around you while in and around crosswalks.
Be a role model – pay attention while you walk and if you see your friends and family distracted while they walk – speak up.
For more information about the Auto Club's traffic safety initiative, "Don't Drive Intoxicated. Don't Drive Intexticated," visit aaa.com/dontdrivedistracted to read real stories of lives impacted by distracted driving, watch PSAs, and view a new distracted driving documentary called "Sidetracked."
Triple A:  Gas prices post biggest one-month drop in 10 years
The average price for self-serve regular gasoline in California is $5.54, which is 12 cents lower than last week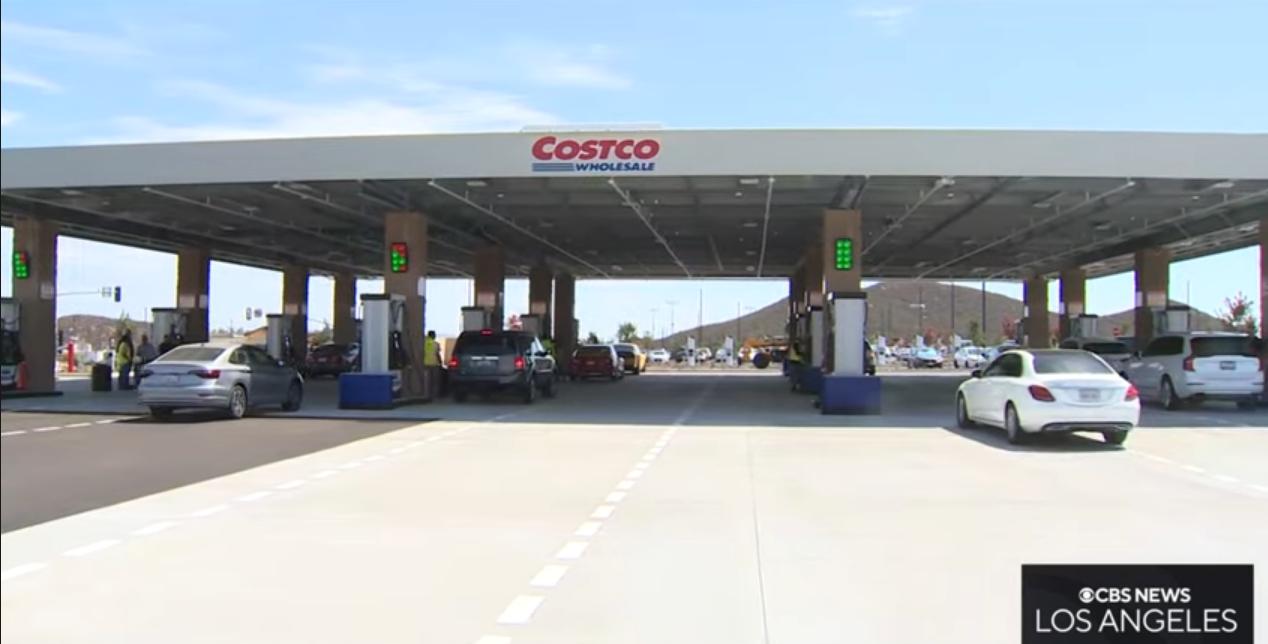 LOS ANGELES – Southern California gas prices are now down by 70 to 75 cents from a month ago in many areas, which is the biggest one-month drop since 2012, according to the Auto Club's Weekend Gas Watch.
The average price for self-serve regular gasoline in California is $5.54, which is 12 cents lower than last week. The average national price is $4.14, which is 13 cents lower than a week ago.
The average price of self-serve regular gasoline in the Los Angeles-Long Beach area is $5.58 per gallon, which is 12 cents lower than last week, 71 cents lower than last month, and $1.20 higher than last year. In San Diego, the average price is $5.51, which is 11 cents lower than last week, 70 cents lower than last month, and $1.16 higher than last year.
On the Central Coast, the average price is $5.67, which is eight cents lower than last week, 55 cents lower than last month and $1.34 higher than last year. In Riverside, the average per-gallon price is $5.45, which is 15 cents lower than last week, 75 cents lower than last month and $1.15 higher than a year ago. In Bakersfield, the $5.75 average price is 13 cents lower than last Thursday, 57 cents lower than last month and $1.43 higher than a year ago today.
"The last time gas prices dropped so steeply in a one-month period was from October to November 2012 after the state resolved a summer-blend gasoline supply crisis by allowing stations to begin selling winter blend a few weeks early," said Auto Club spokesperson Doug Shupe. "Even though average gas prices are now well above $5 a gallon in Southern California, most metro areas now have several stations priced under $5 a gallon and we encourage consumers to seek those out using a tool like the free AAA Mobile app."
The Weekend Gas Watch monitors the average price of gasoline. As of 9 a.m. on Aug. 4, averages are: