Four men arrested for murder of prominent Northern Ireland activist, journalist
Lyra McKee killed while covering 2019 riot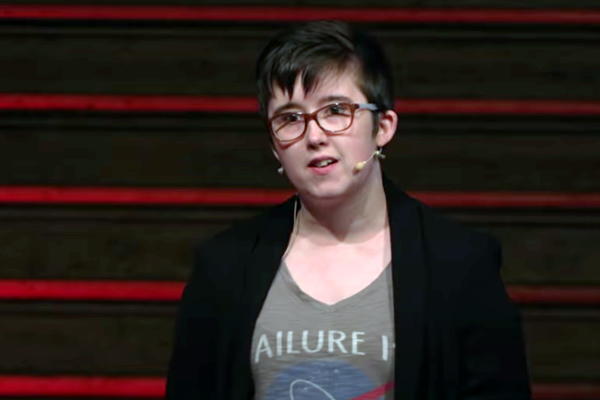 LONDONDERRY, Northern Ireland — Police in Northern Ireland on Wednesday arrested four men in connection with the 2019 murder of Lyra McKee, a prominent journalist and LGBTQ activist.
The BBC reported authorities arrested and charged the four men under an anti-terrorism law.
McKee was shot to death in Creggan, a predominantly Catholic neighborhood in Londonderry, a city that is near the Irish border, on April 18, 2019, while she was covering riots. Then-British Prime Minister Theresa May and then-Irish Prime Minister Leo Varadkar, who is openly gay, are among those who condemned McKee's murder.
The BBC reports the four men are in police custody in Belfast, the Northern Irish capital.
"These arrests are the culmination of a detailed two-year investigation into Lyra's murder and the events which preceded it," said Det. Supt. Jason Murphy of the Police Service of Northern Ireland in a statement. "The local community have supported the Police Service of Northern Ireland throughout the course of this protracted investigation and I wish to thank them for their continued support."
Detectives investigating the murder of journalist Lyra McKee on 18 April 2019 in Derry/Londonderry have arrested 4 men. pic.twitter.com/KiMUf4PQPX

— Police Service NI (@PoliceServiceNI) September 15, 2021
London Pride cancels, Manchester & Brighton also due to COVID protocols
"This goes against everything we want Pride in London to be or that we have been so far. No parade, no protest, means no Pride."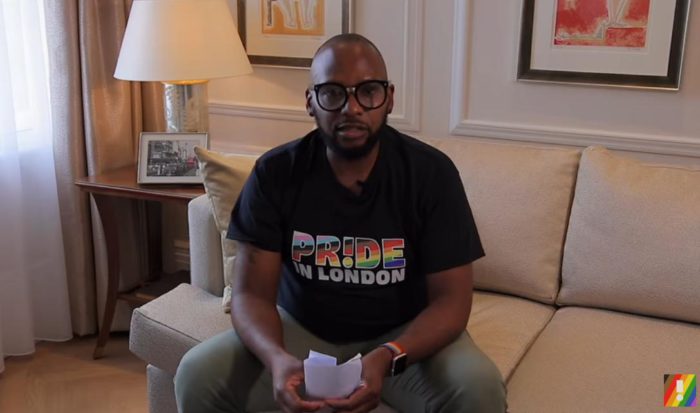 LONDON – Christopher Joell-Deshields, the executive director who leads the Pride team in London, announced Thursday in a YouTube video and on Facebook that the annual the Pride in London event will not go forward this year as a result of the difficulties in navigating the required British Government Covid-19 guidelines and legislation for large-scale events.
"Covid-19 has affected all of us, changing so much about how we live our lives and gather together in our communities. Pride like all other major public events has faced countless challenges with regards to safely holding one of the largest events in the capital. I'm truly saddened to say that Pride in London won't be happening in person this year," Joell-Deshields said.
"Last week was extremely challenging navigating the government's recently updated Covid-19 guidelines and legislation for large-scale public events like ours. It became clear when working through final risk assessments that our event could not provide the level of mitigation expected from the local public health team and the government. It would have meant losing the crucial parade and reducing the event to just two or three stages scattered across central London with limited tickets," he added.
Joell-Deshields continued noting; "This goes against everything we want Pride in London to be or that we have been so far. No parade, no protest, means no Pride. We cannot waiver from that commitment to you, our community. How are we meant to tell some people that they have tickets and others they don't?"
"I know that events like Manchester Pride, Brighton Pride and Notting Hill Carnival have also had to take these tough decisions based on the advice of public health officials. The team and I agree public health and well-being is our top priority. While our 2021 event may not be going ahead, Pride in London volunteers will not stop working to reinforce our engagement with LGBT+ communities to achieve our committed objectives towards diversity & inclusion and the elevation of issues that matter to us all," he said.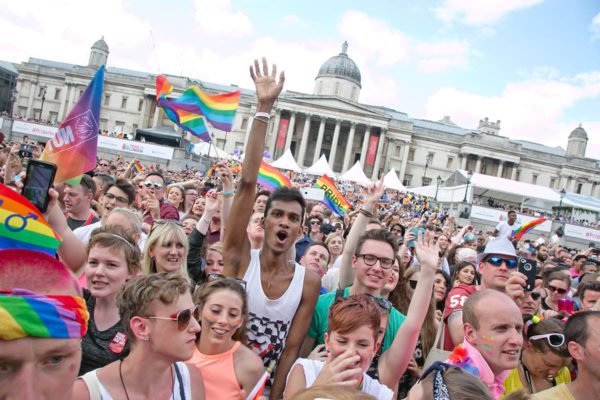 Pride in London, which attracts hundreds of thousands of people each year, was due to take place on 11 September. The London Pride event is in the top five ranked Pride events in terms of attendance in Europe along with Madrid, Berlin, Amsterdam, and Cologne.
Joell-Deshields stressed that "Tomorrow we start planning the return to the streets of London in 2022 with our most inclusive and queerest event yet ready to commemorate the 50th anniversary of the first pride in the UK. As we can continue demanding queer visibility unity and equality, we ask that the UK government declare 2022 as a year of queer."
"Thank you to the volunteers, organisations and agencies who have been working hard for the past 15 months and were also looking forward to marching and sharing their voices unapologetically. You have my deepest respect and our community's love. Please support queer venues, spaces, artists and performers this September. See you all soon and thanks again for your support," he added.
An important update from Pride in London about our 2021 event
Methodists now largest religious group in UK to permit same-sex marriages
"We are committed to creating a Church & society where no-one is made to feel ashamed or 2nd class because of who they are or who they love."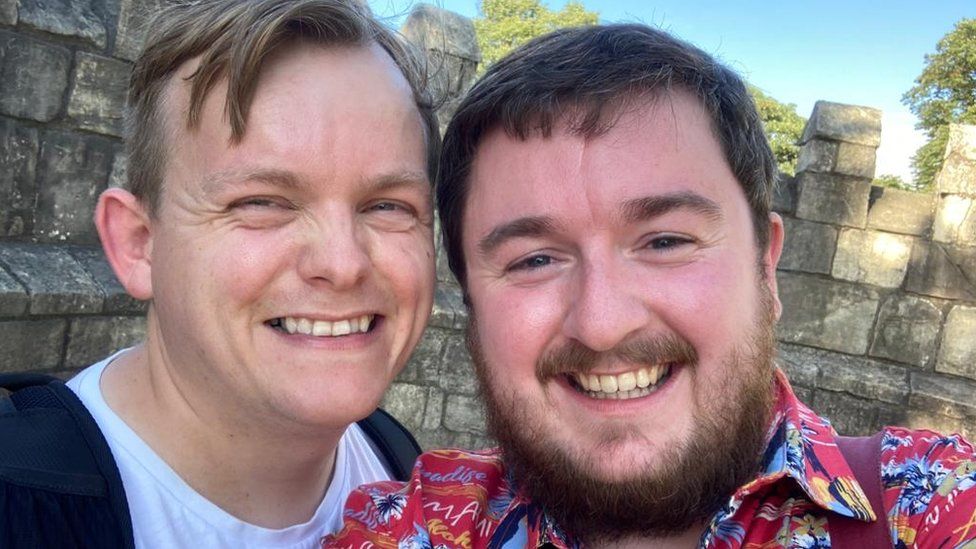 LONDON – At a conference of church leadership Wednesday, the Methodist Church, Britain's fourth largest Christian denomination, held a vote to change the definition of marriage to include same-sex marriage which overwhelmingly passed by 254 in favor with 46 against.
The BBC reported that 'Freedom of conscience' clauses are included to mean ministers will not be forced to conduct such weddings if they oppose the move. Same-sex marriage is not allowed in the Church of England or the Roman Catholic Church.
However it is welcomed in the Scottish Episcopal Church, the United Reformed Church and the Quakers in Britain. According to the BBC, Church officials hope the first same-sex weddings in Methodist chapels will take place in the autumn.
The Rev Sam McBratney, chair of the Dignity and Worth campaign group, which states its mission as "a new group of Methodists committed to the full dignity and worth of every person, whatever their sexuality or gender identity. We are committed to creating a Church and society where no-one is made to feel ashamed or second-class because of who they are or who they love." told the BBC it was a "momentous step on the road to justice" after many years of "painful conversations".
"Some of us have been praying for this day to come for decades, and can hardly believe it is now here," he said. "We are so grateful to our fellow Methodists for taking this courageous step to recognise and affirm the value and worth of LGBTQ+ relationships.
"We reassure those who do not support this move that we want to continue to work and worship with you in the Church we all love."
There were detractors to the decision by the conference to allow same-sex marriage in the UK. Carolyn Lawrence, a former vice-president of the Methodist Conference, warned there was a "significant minority" of Methodists who were "planning on leaving or resigning their membership" as a result of the vote. "Today is a line in the sand for many people and seen as a significant departure from our doctrine," she said.
Jason McMahon, who is training to be a Methodist minister, described it to the BBC as a "very emotional day".
"To be told by the Church that you are worthy, that we accept you, and that you can be married in the eyes of God in the church you call home with friends and family – it means a great deal.
"It has really helped me feel truly at home within a Church that is able to embrace anybody."
He said waiting for same-sex weddings to be permitted had been "painful" but added that he hoped the Methodist Church could now "begin to look outwards".
He is hopeful that he and his partner Ben Riley will be able to marry soon. They've have been together for 12 years but have waited to marry until they could have a church wedding, he told the BBC.
Bank of England and British Intelligence Pride Month tributes to Alan Turing
"Though we should never forget the tragedy of his life being cut short, we should always endeavour to learn from his legacy."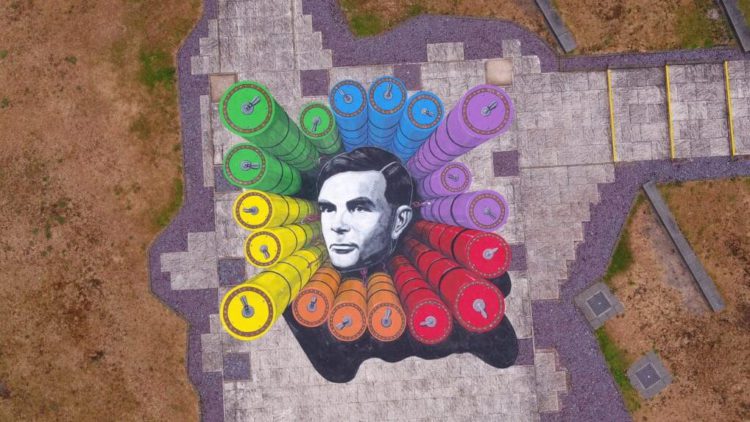 LONDON – He was quirky, aloof and in the modern vernacular just a tad bit weird. A mathematical genius whose ground breaking work in the art of 'the maths' and what later became known as computer sciences led to the Allied Victory in Europe over Nazi Germany- and Dr. Alan Turing was gay.
It was his sexual orientation that led to his loss of his career and then upon conviction for breaking British laws against homosexual acts- "gross indecency" a criminal offence in the UK he was prosecuted for in 1952- he died in 1954, 16 days before his 42nd birthday after committing suicide.
In 2009 then British Prime Minister Gordon Brown made an official public apology on behalf of the British government and people for "the appalling way he was treated," followed by Queen Elizabeth II granting him a posthumous pardon in 2013.
Turing was for decades one of the unsung heroes of Bletchley Park and the codebreakers who were able through the first systematic electronic method cracked Germany's infamous Enigma machine's encoded messages.
Some historians estimate that Bletchley Park's massive codebreaking operation, especially the breaking of Kriegsmarine's U-boat fleet's Enigma codes, shortened the war in Europe by as many as two to four years. If U-boat Enigma had not been broken, and the war had continued for another two to three years, a further 14 to 21 million people might have been killed.
There are those who claim that he stands alongside British Prime Minister Winston Churchill, General of the Army and Allied Supreme Dwight David Eisenhower, and others of the wartime principals as a leading figure in the Allied victory over Hitler. There should be a statue of him in London among Britain's other leading war heroes they say.
Instead of a statue though, on the 109th anniversary of his birth in London this past Wednesday June 23, the Bank of England's newly-designed £50 note featuring the portrait of Turing entered circulation.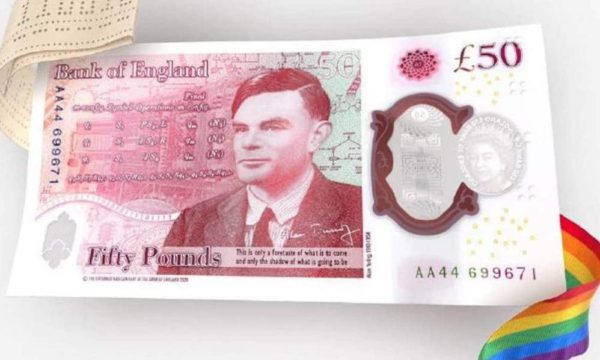 It's here! Today we have issued the £50 note featuring computer scientist Alan Turing.

Find out more about the new note and its features: https://t.co/nbOlU9kgCU #TheNew50 pic.twitter.com/Ipw8nQGBwJ

— Bank of England (@bankofengland) June 23, 2021
But the likely the best tribute during this Pride Month 2021 however, came from the descendent of the wartime Government Code and Cypher School that Turing and the Bletchley Park codebreakers worked under, now known as the Government Communications Headquarters, commonly referred to as GCHQ.
The 10 by 10 metre rainbow artwork was created by artist Joe Hill in consultation with staff from GCHQ's Pride network, and has been installed in the centre of the GCHQ hub in Benhall, Gloucestershire, which is known as the Doughnut.
The work features a portrait of Turing, surrounded by wheels from the British Bombe, the machine he designed to break the Enigma code at Bletchley Park. The artwork also includes 15 hidden codes.
The piece will not remain permanently at the intelligence agency, but will be donated to organisations chosen by GCHQ's Pride Network.
"Alan Turing is a role model for many here at GCHQ and a global icon as an LGBTQ+ person in the field of science and technology," GCHQ's Pride Network said in a statement released Wednesday. "Though we should never forget the tragedy of his life being cut short, we should always endeavour to learn from his legacy and create a safer and better future for LGBTQ+ people."
Alan Turing

🧠 Genius
🌈 LGBT+ icon
⭐️ Inspiration to those who dare to think and live differently https://t.co/bbio63jZs5#PrideInTuring #Pride2021 pic.twitter.com/9VyILWIhbE

— GCHQ (@GCHQ) June 23, 2021