NBC News exit survey: 83% of LGBTQ Californian voters said no to recall
As Governor, Newsom has signed a litany of pro-LGBTQ legislation expanding the civil/equality rights of the Golden State's LGBTQ+ community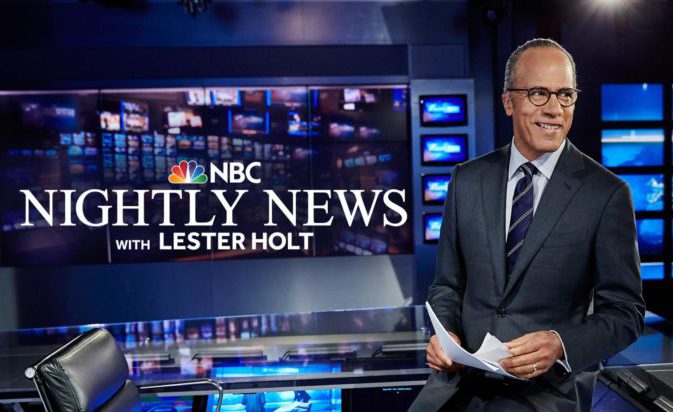 NEW YORK – In an exit poll conducted by NBC News on Tuesday, voters who identified as LGBTQ+ by a majority of 83 percent voted "no' in the gubernatorial recall, versus 17 percent who voted "yes."
Newsom has had a long track record as an LGBTQ+ ally, while mayor of the City of San Francisco in 2004 he sparked a political firestorm when he defied state law and issued approximately 4,000 marriage licenses to same-sex couples.
Many people in the California Democratic Party were certain Newsom had effectively ended any chance to advance his political career with his actions, ironically though he instead garnered wide-spread support, especially from a statewide LGBTQ+ constituency which landed him in the Lieutenant Governor's chair.
In 2015, then Lt. Governor Newsom saw vindication as the U. S. Supreme Court handed down a decision in Obergefell v. Hodges, ruling that the fundamental right to marry is guaranteed to same-sex couples by both the Due Process Clause and the Equal Protection Clause of the Fourteenth Amendment to the United States Constitution.
Since taking office in 2019 as Governor of California, Newsom has signed a litany of pro-LGBTQ legislation which has expanded the civil and equality rights of the Golden State's LGBTQ+ community.
In a statement emailed Thursday morning, California's Lieutenant Governor Eleni Kounalakis, reflecting on the results of the NBC News poll, told the Blade; "It's no secret that Governor Newsom has been an ally to the LGBTQ community for decades. From signing countless bills enacting new protections, to his leadership through the COVID crisis that centered the needs of the most vulnerable, he has shown up for California's LGBTQ community."
LGBTQ voters voted against recalling Gov. Gavin Newsom by a greater margin than the state's voters overall.https://t.co/ihmxKRkzYe by @JoYurcaba

— NBC Out (@NBCOUT) September 15, 2021
Had Newsom been removed as governor, 77 percent of LGBTQ recall voters said they would be concerned or scared, compared to 57 percent of all recall voters. Twenty-one percent of LGBTQ voters said they would be excited or optimistic if he were removed, compared to 38 percent of all recall voters, according to NBC News' Exit Poll.
"The numbers are clear on just how overwhelmingly opposed the LGBTQ+ community was to this Republican power grab," said Assemblymember Evan Low (D-Silicon Valley), who serves as Chair of the California Legislative LGBTQ Caucus in an email to the Blade. "Governor Gavin Newsom has been a steadfast ally of ours for decades, and I'm proud to see our community make its voice clearly heard as we build on the progress California has made regarding equality and inclusion."
Rick Zbur, the Executive Director of Equality California noted: "We stood with Governor Newsom because he has always stood with us — no matter the personal or political consequences. He has signed groundbreaking legislation to support the health and well-being of transgender Californians; expanded access to life-saving HIV prevention medications; enacted new gun safety measures and police reforms; created more housing for people experiencing homelessness than any governor in history — and put a stop to California's racist, anti-LGBTQ+ death penalty. He is working every day against difficult odds to keep our families safe, protect families from eviction and provide billions of dollars in relief to working families and small businesses."
NBC News' Exit Poll revealed that a significant percentage of LGBTQ recall voters think getting the coronavirus vaccine is a public health responsibility, at 82 percent, compared to 65 percent of all recall voters. Of LGBTQ voters, 17 percent believe getting the vaccine is a personal choice, compared to 32 percent of all recall voters.
The poll also found that 48 percent of LGBTQ voters, (roughly half) think the policies Newsom put in place to deal with the pandemic have been about right, 35 percent don't think they've been strict enough, and 17 percent think they've been too strict. On the governor's statewide in-person school masking mandate, 86 percent, are in support while 13 percent oppose it.
Zbur is Assemblymember-elect as Abramson concedes
When Zbur is sworn in on December 5 and takes office, he will join the largest Legislative LGBTQ+ Caucus in California history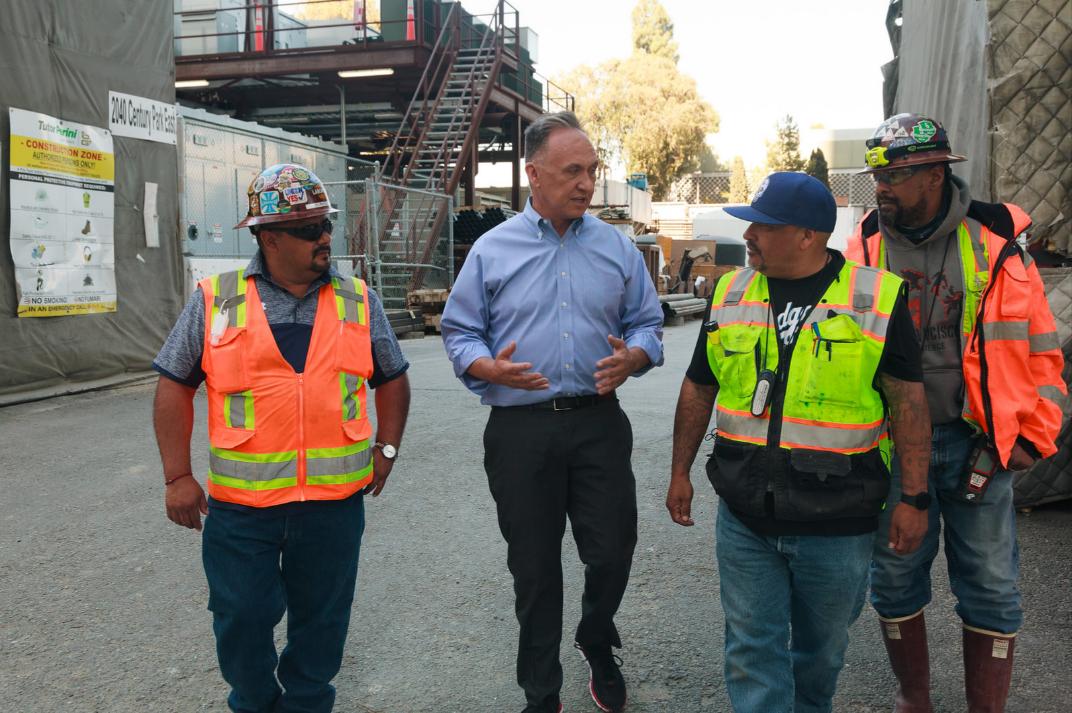 LOS ANGELES – The latest election results released by the Los Angeles County Registrar-Recorder/County Clerk's office on Tuesday indicated that former Equality California Executive Director and leading environmental attorney, Rick Chavez Zbur, had won the seat to represent California's 51st Assembly District.
Zbur's opponent Louis Abramson issued a statement of concession congratulating the Assemblymember-elect:
"One of our campaign mantras is: The hard part comes after the hard part. Well, this is the hard part. While many votes are outstanding, we're at 44.6%. Having been outspent nearly eight to one by a well known opponent, this achievement is incredible. Nonetheless, we don't see a path to 50%+1. With a full heart and a grateful soul, it's time to close this chapter.
I want to congratulate Rick Zbur on his victory in this race. I will do everything I can to help him succeed in confronting the existential challenges facing our shared community—homelessness, housing affordability, mental health reform, and climate change.
Rick ran with generosity and kindness. His previous work made California more equitable and just. It has been a privilege to campaign with him and to have the opportunity to advance that work. Rick will be an effective advocate for our district. I look forward to being his partner in repairing our world, and I invite you all to join me." 
In an email to the Blade Tuesday afternoon, Zbur wrote:
"As the votes continue to be counted, our campaign is confident that our margin of victory will continue to grow.  I'm incredibly humbled and grateful to the voters across AD-51 who powered our campaign to a victorious finish. We are proud that we won with a substantial margin in every city across the district.  This victory was only possible because of the dedication and effort of thousands of people —supporters, contributors, and volunteers who fueled our campaign, and I am incredibly grateful. I'm also deeply proud that my victory ensures that the 51st District—and the County of Los Angeles—finally has the LGBTQ+ representation in the State Assembly that it deserves. 
I would like to congratulate my opponent Louis Abramson for his dedication to our community, and for running an energetic campaign that was focused on the issues—many of which we agree about. I appreciate his gracious congratulations call yesterday and his offer to work together in the future to improve the lives of the people of California.
Our campaign was never about one person – it was about ensuring real change and lasting progress to improve the lives of the people of California and the 51st District. It was about assuring that our government tackles effectively the issues that matter most—affordable housing and homelessness, climate action, safer and sustainable communities, good jobs with good pay and safe working conditions, civil rights and social justice for all, and more. I'm proud of the movement we have built and I look forward to beginning the hard work to achieve a government that works for every Californian, especially our most vulnerable.  I am excited to begin my work in the Assembly to deliver for families across the 51st District."
Early on in his candidacy Zbur received the backing of various organizations and political groups including labour, civic, environmental as well as this newspaper. Zbur was endorsed by Equality California early in April 2021, alongside the California Legislative LGBTQ+ Caucus.
When Zbur is sworn in on December 5 and takes office, he will join the largest Legislative LGBTQ+ Caucus in California history.
Equality California released the following statement from its Executive Director Tony Hoang celebrating the victory:
"My friend Rick Chavez Zbur has spent his career fighting for justice and is exactly the type of champion LGBTQ+ Californians need in the Assembly. From a small farming community in the Rio Grande Valley to the halls of the California Capitol, Rick's life has been defined by service to his community and his country. I know that his bold, experienced leadership will continue to move our state forward, and he will deliver progressive results for the people of the 51st Assembly District.
"Equality California looks forward to being a partner to Rick in his new role, as we continue our shared fight for a world that is healthy, just and fully equal for all LGBTQ+ people." 
California's 51st Assembly District includes West Los Angeles, Hollywood and West Hollywood.
MEMBER OF THE STATE ASSEMBLY, 51st District
| Candidate(s) | Votes | Percent |
| --- | --- | --- |
| RICK CHAVEZ ZBUR (D) | 57,323 | 55.40% |
| LOUIS ABRAMSON (D) | 46,145 | 44.60% |