Virginia governor's race: Anti-LGBTQ+ GOP candidate closes gap
The poll found that 50% of likely voters support Democrat Terry McAuliffe, compared to 47% who support Republican Glenn Youngkin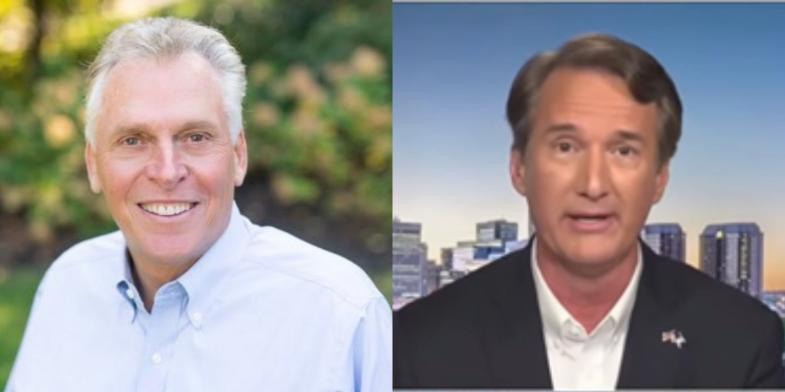 WASHINGTON – The race to replace incumbent Democratic Governor Ralph Northam, who is ineligible to run for reelection as the Virginia constitution prohibits consecutive terms of the state's chief executive, has moved into a near tie according to a Washington Post-Schar School poll released Friday.
The poll found that 50 percent of likely voters support Democrat Terry McAuliffe, compared to 47 percent who support Republican Glenn Youngkin. The Post noted that among registered voters, McAuliffe's support drops slightly to 49 percent, compared to 43 percent for Youngkin.
The results among likely voters are within the poll's 4.5-point margin of error. When considering polling results among registered voters, McAuliffe's lead is just outside the survey's margin of error, the survey found.
The two major party candidates for Governor of Virginia held a debate this past Thursday at the Appalachian School of Law in Grundy, located in southwestern Virginia, on a variety of issues that included vaccine mandates, economic development, abortion access and policing.
The candidates are expected to debate again on Sept. 28 at George Mason University, in suburban Fairfax County in Northern Virginia just outside the District of Columbia.
According to the Washington Post-Schar School poll, twenty-five percent of registered voters cited the economy as the priority in their choice for governor. Additionally, another 17 percent cited the coronavirus pandemic as the top issue, then 14 percent labeled education number once concern with 11 percent prioritizing crime and public safety.
Although the poll did not specifically address LGBTQ+ issues, Equality for the Commonwealth's queer residents has very much played a central role in the campaign. In Thursday's debate, when moderator Susan Page asked if local school boards should be allowed to reject Virginia Department of Education "model policies" developed as part of a state law passed last year to protect trans and non-binary students from discrimination, McAuliffe said school boards "should be making their own decisions."
This soft support for the law that Gov. Ralph Northam signed is in contrast to the Human Rights Campaign's endorsement this week for his previous work when he formerly held governorship that included signing an executive order prohibiting discrimination against LGBTQ state employees and vetoing anti-LGBTQ bills.
The Virginia constitution while prohibiting consecutive terms, allows for election to the governor's chair in non-sequential terms.
The Republican hopeful however, has staked out anti-LGBTQ policies including supporting a Loudoun County public school teacher who is refusing to recognize pronouns of transgender students, falsely claiming the teacher's views are "in the best interest of the children."
Youngkin, the former CO-CEO of the Alexandria, Virginia based Carlyle Group, an American multinational private equity, alternative asset management and financial services corporation, has also said he does not support allowing transgender children to play on sports teams that are consistent with their gender identity.
He has refused to say whether he supports marriage equality, which was legalized nationwide six years ago. Additionally he has expressed support for religious exemption laws that allow provide a license to discriminate against the LGBTQ community. He criticized a tweet by then Governor McAuliffe—who vetoed anti-LGBTQ exemption laws in both 2016 and 2017—which condemned such laws and called to "expand protections for LGBTQ+ Virginians, not dismantle them."
Youngkin's anti-LGBTQ animus includes that he had pledged to use "every ounce of authority I have" if elected to "protect Virginians' First Amendment right to freely live out their faith." Anti-LGBTQ activists have used religious beliefs to argue for the right to discriminate.
Early voting in Virginia began on Friday for the gubernatorial election and the two campaigns are now escalating their efforts to garner support as the final stretch for the race begins in earnest.
Virginia AG says schools must comply with trans policies
Arlington County, Fairfax County, and Prince William County Public Schools have announced they will not implement the new guidelines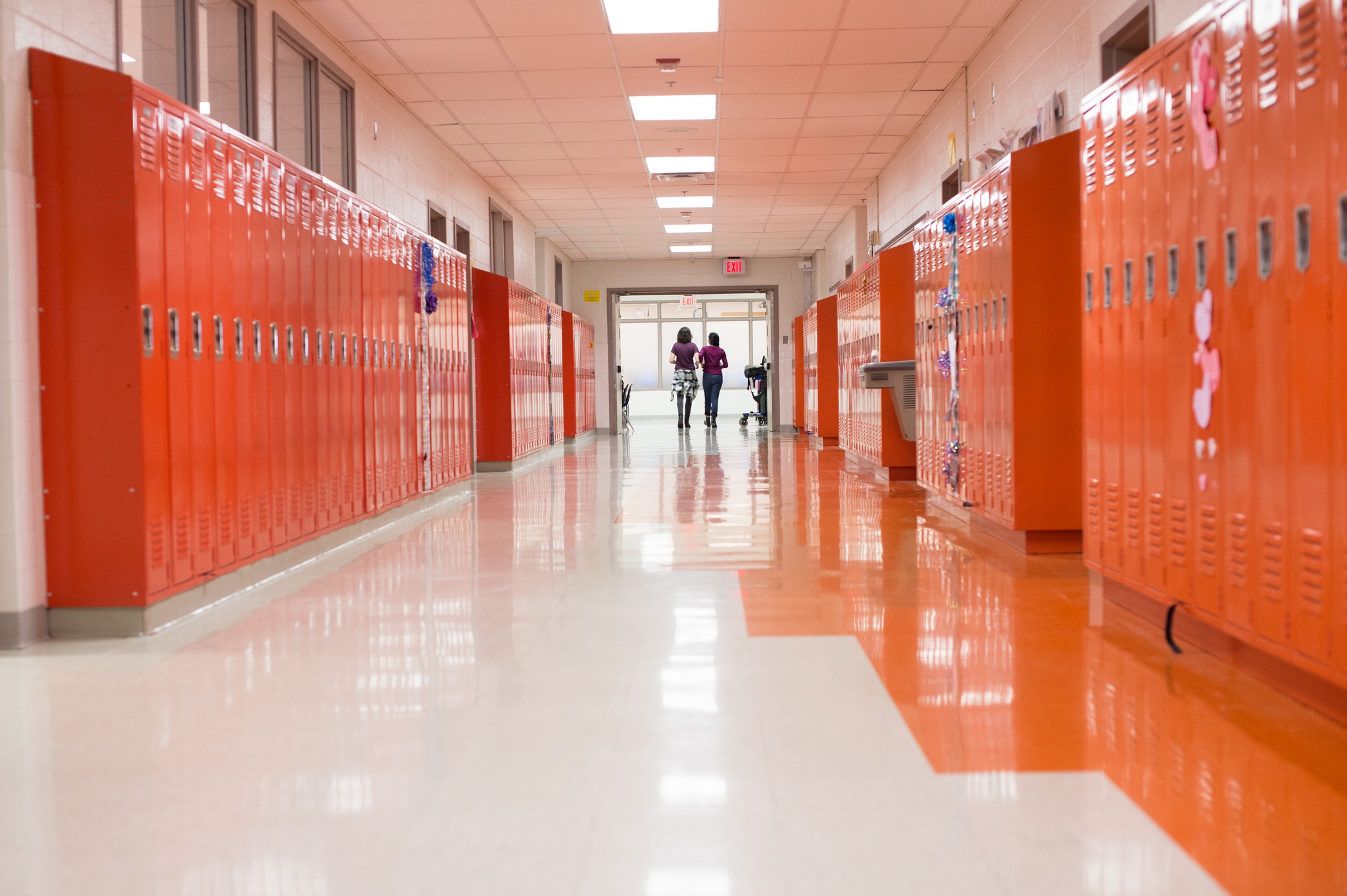 RICHMOND – Virginia Attorney General Jason Miyares on Thursday said school boards must adhere to the state's new guidelines for transgender and nonbinary students.
Miyares in a letter to Republican Gov. Glenn Youngkin said the guidelines "comply with the Equal Protection Clause, Title IX and the VHRA" (the Virginia Human Rights Act) and "local school boards are required to adopt policies that are consistent with them."
The Virginia Department of Education last month released the new guidelines.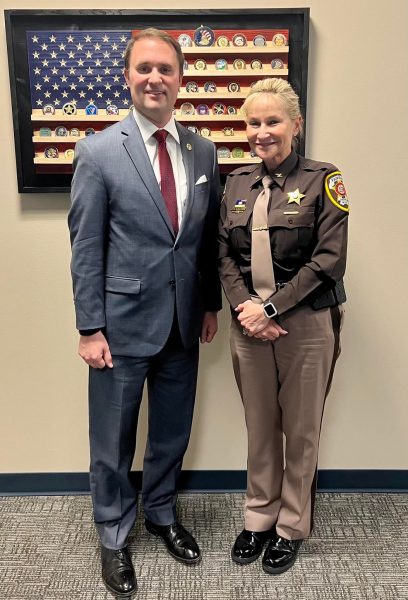 One section states "schools shall defer to parents to make the best decisions with respect to their children."
"Parents are in the best position to work with their children and, where appropriate, their children's health care providers to determine (a) what names, nicknames and/or pronouns, if any, shall be used for their child by teachers and school staff while their child is at school, (b) whether their child engages in any counseling or social transition at school that encourages a gender that differs from their child's sex, or (c) whether their child expresses a gender that differs with their child's sex while at school," it reads.
Another section notes "schools shall keep parents informed about their children's well-being."
"To ensure parents are able to make the best decisions with respect to their child, school personnel shall keep parents fully informed about all matters that may be reasonably expected to be important to a parent, including, and without limitation, matters related to their child's health, and social and psychological development," it reads. "Parents' rights are affirmed by the U.S. Supreme Court that characterized a parent's right to raise his or her child as 'perhaps the oldest of the fundamental liberty interests recognized by this court.' Troxel v. Granville, 530 U.S. 57, 65 (2000). This requirement is, of course, subject to laws that prohibit disclosure of information to parents in certain circumstances including, for example, Code of Virginia § 22.1-272.1(B) (prohibiting parental contact where student is at imminent risk of suicide related to parental abuse or neglect.)"
The guidelines further state "schools shall serve the needs of all students" and the Virginia Department of Education "is committed to working with school divisions to ensure a positive, safe and nurturing learning environment for all students."
"Each student's individual needs should be taken into consideration by his or her school, and divisions should develop policies that encourage schools to account for these individual needs, with due sensitivity to the needs of other students and the practical requirements of the teaching and learning environment," reads the guidelines. "Schools should attempt to accommodate students with distinctive needs, including transgender students. A team of appropriate school staff and other caregivers should collaborate with the student's parents or with an eligible student to identify and implement such reasonable accommodations or modifications (if any), considering the resources and staff available in the school and school divisions, as well as the rights and needs of other students and of school staff."
The guidelines further state "single-user bathrooms and facilities should be made available in accessible areas and provided with appropriate signage, indicating accessibility for all students."
"To ensure that all students have access to a learning environment in which they feel comfortable and safe, where state or federal law requires schools to permit transgender students to share otherwise sex-segregated facilities (such as bathrooms or locker rooms) with students of the opposite sex, parents should be given the right to opt their child out of using such facilities, and the child should be given access to alternative facilities that promote the child's privacy and safety," reads the guidelines. "Eligible students should be given the same right to opt out."
Arlington County Public Schools, Fairfax County Public Schools and Prince William County Schools have announced they will not implement the new guidelines. NBC Washington on Thursday reported Miyares' opinion is "nonbinding."