Virginia gubernatorial race pretty much a toss-up says new polling data
The poll conducted Sept. 7-13, included 1,000 Virginia adults. Among likely voters, 48 percent favored Youngkin & 43 percent backed McAuliffe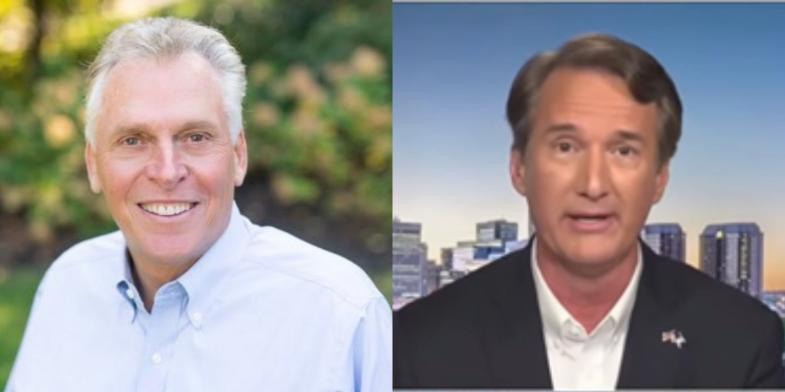 FREDERICKSBURG Va. – A new poll released University of Mary Washington-Research America Inc. Wednesday shows the Republican candidate for governor, former Carlyle Group co-CEO Glenn Youngkin is ahead of former Democratic Virginia Governor Terry McAuliffe.
The poll, conducted by Research America Inc. Sept. 7-13, included 1,000 Virginia adults. Of those, 885 were registered voters and 528 were likely voters, according to a news release from the University of Mary Washington.
Among likely voters, 48 percent favored Youngkin and 43 percent backed McAuliffe.
Among registered voters in the survey, McAuliffe had the support of 46 percent, compared to 41 percent for Youngkin. In the entire survey, 43 percent backed McAuliffe compared to 38 percent favoring Youngkin.
Liberation Party candidate Princess Blanding received the support of 2 percent of likely voters, with others undecided.
"To borrow from Mark Twain, the reports of the end of Virginia's status as a swing state are greatly exaggerated," said Stephen J. Farnsworth, professor of political science at the University of Mary Washington and director of UMW's Center for Leadership and Media Studies. "The large number of undecided voters at this stage demonstrates that either major party candidate can become the next governor of Virginia."
The survey also revealed very close contests for the other statewide offices this year. In the race for lieutenant governor, Winsome Sears (R) was supported by 47 percent of likely voters, compared to 41 percent for Democratic candidate Hala Ayala. In the race for attorney general, incumbent Mark Herring (D) had the support of 42 percent, compared to 46 percent for Jason Miyares, a Republican. The survey results from both of these contests are also within the margin of error.
Ralph Northam (D), the current governor, is ineligible to run for re-election this year because of term limits. McAuliffe, who held the post from 2014 to 2018, waited four years to vie for office again.
The Republican hopeful however, has staked out anti-LGBTQ policies including supporting a Loudoun County public school teacher who is refusing to recognize pronouns of transgender students, falsely claiming the teacher's views are "in the best interest of the children."
Youngkin, the former CO-CEO of the Alexandria, Virginia based Carlyle Group, an American multinational private equity, alternative asset management and financial services corporation, has also said he does not support allowing transgender children to play on sports teams that are consistent with their gender identity.
He has refused to say whether he supports marriage equality, which was legalized nationwide six years ago. Additionally he has expressed support for religious exemption laws that allow provide a license to discriminate against the LGBTQ community. He criticized a tweet by then Governor McAuliffe—who vetoed anti-LGBTQ exemption laws in both 2016 and 2017—which condemned such laws and called to "expand protections for LGBTQ+ Virginians, not dismantle them."
Youngkin's anti-LGBTQ animus includes that he had pledged to use "every ounce of authority I have" if elected to "protect Virginians' First Amendment right to freely live out their faith." Anti-LGBTQ activists have used religious beliefs to argue for the right to discriminate.
Virginia school board says no to grant from LGBTQ nonprofit
"The LBGTQ agenda in schools is about indoctrination and grooming our children into an evil and wicked lifestyle"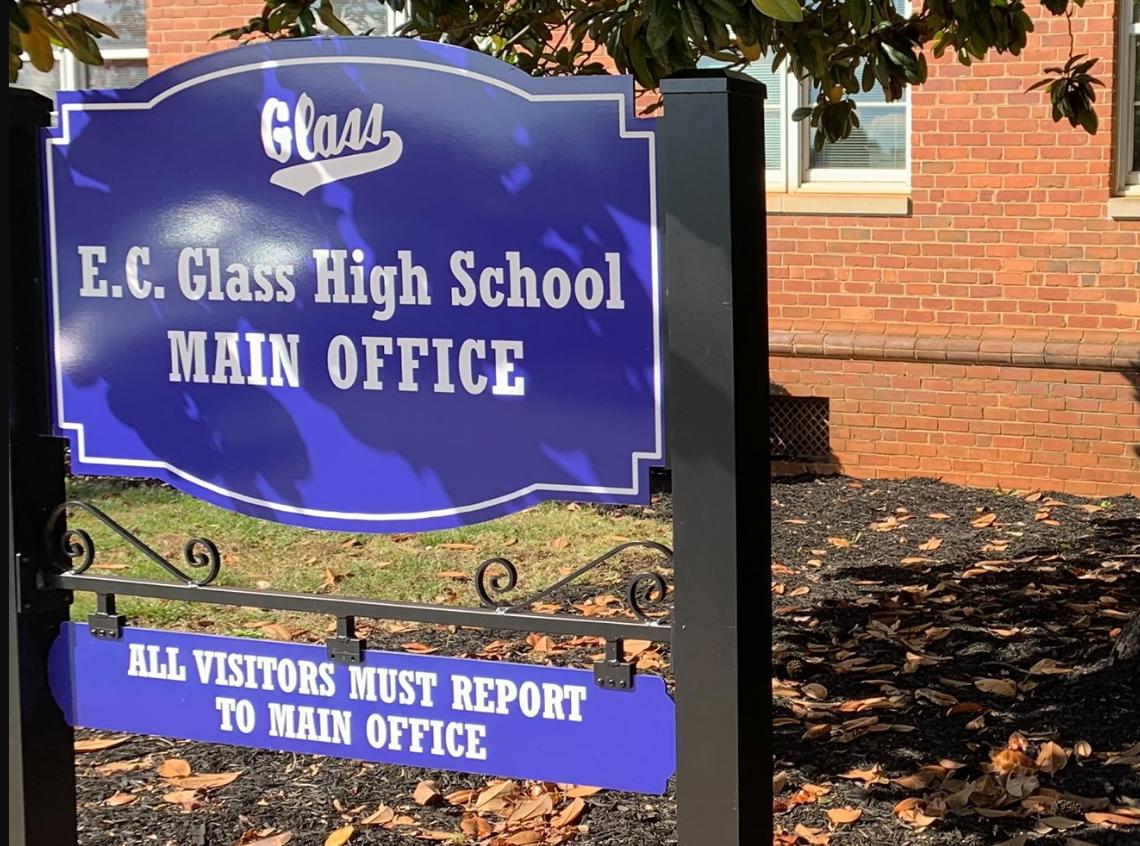 LYNCHBURG, Va. – At its regular board meeting last week, the Lynchburg City School Board voted 7-2 against accepting a grant from the LGBTQ-focused nonprofit It Gets Better Project. The Lynchburg News and Advance reported that the $10,000 grant was earmarked to develop a safe-space or "quiet room."
The E.C. Glass High School Gender and Sexuality Alliance (GSA) club was awarded the grant back in August as part of the non-profit's "50 States 50 Grants 5,000 Voices" program, an "initiative to fund projects that support and uplift LGBTQ+ identity in schools across the U.S. and Canada."
In an interview with Lynchburg's WSET ABC 13 News, Brittany Harris, co-president of the GSA Club, said that E.C. Glass was the first school in Virginia to be awarded the money from the grant.
"We worked so hard to get this," Harris said. "We submitted videos and testimonials from our students and how they have conquered so much; it was so surreal to be awarded the grant."
During the October 24 school board work session meeting, Board Chairman Dr. Atul Gupta and LCS Superintendent Dr. Crytsal Edwards told E.C. Glass principal Daniel Rule to provide more information on it and answer questions about the grant. This was also requested of the student GSA officers.
"Many schools within LCS already have such rooms and they have been shown to promote student self-regulation and are correlated to better student outcomes," Rule told the board at that meeting.
"The students selected this project due to the high rate of bullying that the LGBTQIA+ community experiences, but the entire school would be welcomed and encouraged to use the room. The budget for the room includes flexible seating, interactive sensory devices, non-intrusive lighting and white noise machines," Rule added.
During the Nov. 14 meeting the Lynchburg News and Advance reported that five E.C. Glass students and GSA club members told the board why they applied for the grant and why they picked the projects it's intended to fund.
"Many students, including myself, struggle with mental health. School can be overwhelming just by itself, but a lot has happened in the last three or four years, what with the uncertainty of COVID along with the many lockdowns and how those have affected students," junior Lindley Crosby said.
"Students have skipped school because they don't feel safe or they don't feel supported and these classrooms can be disruptive and chaotic and sometimes it can be too much. We want to provide this safe room so they have somewhere to go and breathe for a second."
There were points that the meeting became contentious, a grandparent and guardian of an E.C. Glass student, Greg Barry, spoke in opposition to the grant: "Let me be very clear, the LBGTQ agenda in schools is about indoctrination and grooming our children into an evil and wicked lifestyle, all while circumventing the rights and responsibilities of parents," he said.
Related:
Lynchburg school board rejects grant for LGBTQ+ high school safe space: