D.C. LGBTQ homeless shelter & Trans safe space has funding yanked
The decision by DHS to discontinue the grant came just under six months after Casa Ruby filed an administrative complaint against DHS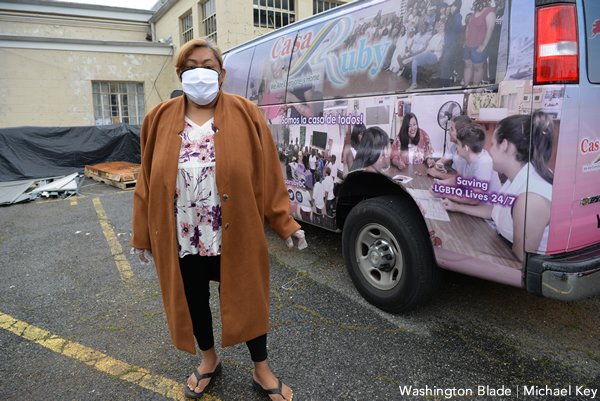 WASHINGTON – The D.C. Department of Human Services on Sept. 24 informed the LGBTQ community services center Casa Ruby that it will not renew its annual $850,000 grant that, among other things, funds Casa Ruby's emergency "low-barrier" shelter for homeless LGBTQ youth and adults.
Casa Ruby founder and CEO Ruby Corado said DHS informed her of its decision to discontinue the grant less than a week before the end of the current fiscal year when the funding is set to expire, which could result in the shutdown of the shelter on Oct. 1.
Corado has since launched a GoFundMe appeal seeking help from the community so that the 50-bed shelter and 24-hour drop-in space located at the Casa Ruby headquarters at 7530 Georgia Ave., N.W. might continue to serve LGBTQ people in need of emergency housing.
"After 9 years of serving thousands of homeless LGBTQ youth & adults, we are forced to close the doors to our most important program @Casa Ruby (Our Low Barrier Housing) on October 1st, 2021," Corado states in her GoFundMe appeal.
"This is also a terrible loss of 30 jobs that will impact the lives of Trans & Gender Non-Binary & other employees who now may face homelessness themselves – A HORRIBLE TRAGEDY," the GoFundMe appeal states.
Corado told the Washington Blade on Monday that she and the Casa Ruby staff were hopeful but uncertain whether emergency contributions from members of the community might be able to prevent a complete shutdown of the shelter.
"We appreciate the work that Casa Ruby has done to serve homeless youth in the District of Columbia," said DHS Interim Deputy Administrator Sheila Strain Clark in a Sept. 24 letter informing Corado of the decision to discontinue the funding.
"Under Article VI. A. of Grant Agreement #DHS-FSA-HYRA-006-18 LGBTQ Homeless Youth Low-Barrier Beds (Grant Agreement), DHS at its discretion, and subject to the availability of funding, may extend the Grant Agreement for additional terms," Strain Clark says in her letter. "At this time, DHS has decided not to extend the Grant Agreement for Fiscal Year (FY) 2022," she wrote.
Strain Clark didn't provide a specific reason for the DHS decision to discontinue the funds in her letter to Corado. In response to a request from the Blade for the reason why the grant was terminated, a DHS spokesperson sent the Blade a statement from DHS Director Laura Zeilinger commenting on the DHS decision, but that also did not provide a specific reason for the funding cutoff.
"DHS is committed to the safety and well-being of youth, including LGBTQ+ youth, who we know disproportionately experience homelessness," Zeilinger says in the statement. "We are not decreasing funding for LGBTQ+ youth services which will continue to be offered through the Continuum of Care," the statement says.
"Covenant House Washington and True Colors will now provide LGBTQ+ specific services for youth in the Deanwood community of Ward 7. These are new services in this community," the statement continues.
"Grant renewal decisions are based on ensuring accountability and continuity of quality services and the safety of our residents," the statement says. "We value the community organizations who deliver these services and honor the contribution of Casa Ruby."
The decision by DHS to discontinue the Casa Ruby homeless shelter grant came just under six months after Casa Ruby filed an administrative complaint against DHS, charging the D.C. government agency with ignoring and failing to stop one of its high-level officials from allegedly engaging in anti-transgender discrimination and retaliation against Casa Ruby.
The six-page complaint, which was prepared by Casa Ruby's attorneys and signed by Corado, says the DHS official in question, whose name is redacted from the publicly released copy of the complaint, had acted in an abusive and discriminatory way toward Corado and other Casa Ruby employees. It says the targeted employees were overseeing three DHS grants awarded to Casa Ruby that funded shelters providing emergency housing for homeless LGBTQ people.
DHS has declined to comment on the complaint, saying it was investigating its allegation.
Corado told the Blade at the time Casa Ruby announced it had filed the complaint that the DHS official named in the complaint appeared to be retaliating against Casa Ruby, among other reasons, for a decision by Corado to decline a request by DHS that Casa Ruby move its main homeless shelter to a site on Division Avenue in Northeast D.C. Corado said she believed the location would be unsafe for Casa Ruby's transgender clients.
Corado points out that the location to which the DHS official wanted the Casa Ruby shelter to move was near the site on Division Avenue where transgender woman Deeniquia "Dee Dee" Dodds, 22, was shot to death during a July 4, 2016, armed robbery in which D.C. police said a group of male suspects were targeting transgender women. 
Corado said that as of Tuesday, members of the community and supporters had contributed about $75,000 through the GoFundMe appeal, raising hope that an immediate shutdown of the shelter could be averted.
D.C.'s Children's Hospital targeted by Libs of TikTok over trans care
Anti-LGBTQ+ right-wing Twitter account cited incorrect claims by hospital employee about female to male trans surgery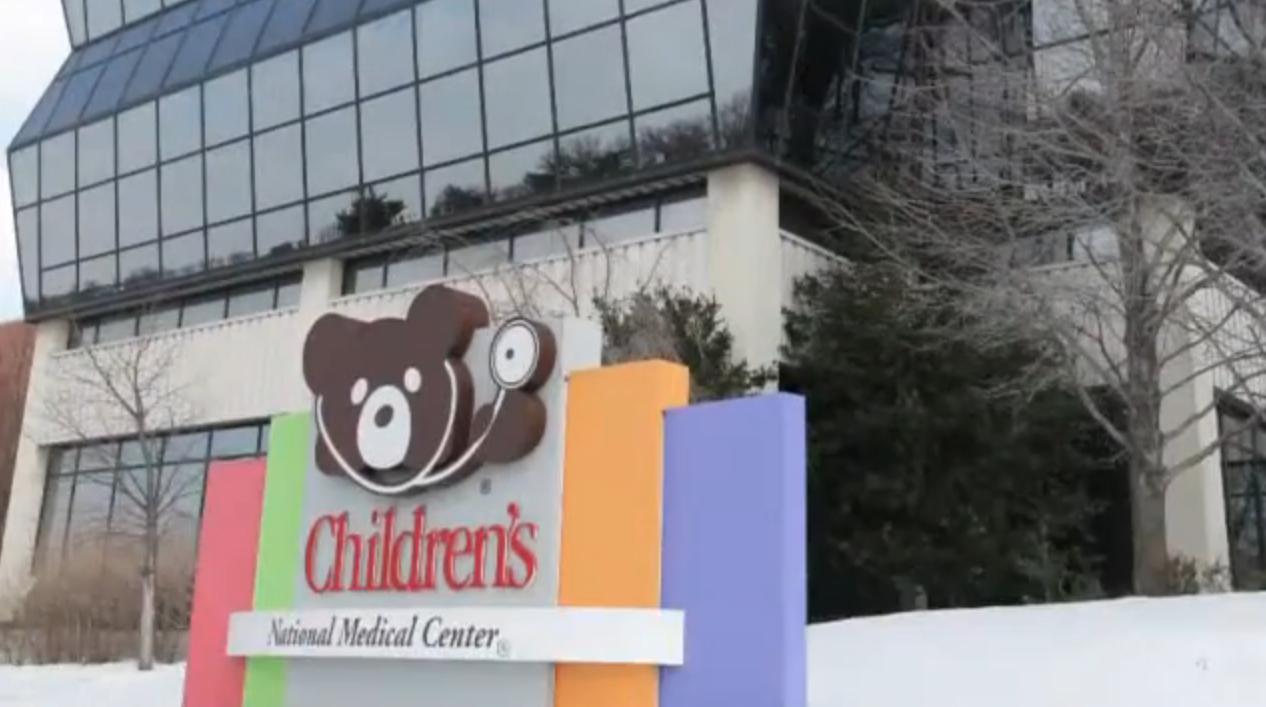 WASHINGTON – D.C.'s Children's National Hospital has become the target of threatening phone calls, email messages and social media postings after a widely read far-right Twitter account known as Libs of Tiktok posted an incorrect report claiming the hospital routinely performs hysterectomies on transgender patients under the age of 18.
Libs of TikTok founder Chaya Raichik included in her Aug. 25 posting audio recordings of two Children's National Hospital telephone operators who the hospital says incorrectly stated that a transgender boy as young as 16 would be eligible for a hysterectomy.
"We do not and have never provided gender-affirming surgery for anyone under the age of 18," according to an emailed statement the hospital media office sent to the Blade. "In fact, in D.C. you cannot perform a hysterectomy in a minor without a court order," the statement says.
"We do not provide hormone therapy to children before puberty begins," the statement continues. "Care is individualized for each patent and always involves families making decisions in coordination with a team of highly trained pediatric specialists," it says.
"None of the people who were secretly recorded by this activist group deliver care to our patients," says the statement. "The information in the recording is not accurate. To reiterate, we do not and have never performed gender affirming hysterectomies on minors," it says.
The statement added, "Since the spreading of misinformation on Twitter, we have been the target of a large volume of hostile phone calls, social media messages and emails."
The Washington Post has reported that the harassment encountered by the hospital has included social media posts suggesting that it be bombed, and its doctors placed in a woodchipper.
According to the Children's National Hospital's statement; "Children's National Hospital is committed to fostering a welcoming and inclusive environment for all and to serving our LGBTQ+ patients and families in the full spectrum of their care."
Threats and harassing calls and email messages were directed at Boston's Children's Hospital earlier this month over what the hospital says were similar false claims on social media that it was performing hysterectomies on transgender youth under the age of 18.
Libs of TikTok, which has often promoted "groomer" discourse that falsely linked LGBTQ teachers and parents to pedophilia, began to make a variety of false claims regarding Boston Children's. One allegation included the lie about Children's offering gender-affirming hysterectomies to children under 18 years old.
Journalist Martha Bebinger with WBUR,  Boston's NPR news station, noted the campaign started last week with criticism of a video posted on the hospital's website about hysterectomies. Several conservative social media accounts shared posts about the video on Twitter. The hospital performs hysterectomies on patients 18 and older, but not on children as some of the posts claimed.
"We condemn these attacks in the strongest possible terms, and we reject the false narratives upon which they are based," Boston Children's said in a statement. "We are working with law enforcement to protect our clinicians, staff, patients, families and the broader Boston Children's Hospital community and hold the offenders accountable," the statement added.
For over two years, a Brooklyn real estate agent and fanatical adherent of far-right extremist ideology, Chaya Raichik, has wreaked havoc via her social media accounts 'Libs of Tik Tok', attacking LGBTQ+ people with special emphasis on spreading lies and propaganda about transgender people.
When Raichik attacked Boston Children's Hospital, spreading lies and falsehoods about the healthcare facility's treatment of transgender youth. Her 'call to arms' was then joined by conservative journalist and anti-LGBTQ+ activist Christopher Rufo and The Daily Wire's Matt Walsh, a vehement anti-Trans pundit.
The resulting chaos including death threats against Children's clinicians and staff was acknowledged by a spokesperson for the Boston Police who told the Blade that officials had stepped up security to augment the efforts by the hospital to protect its staff and that an investigation had been launched.
The United States Department of Justice has also launched an investigation into the threats according to an announcement by the United States Attorney for the District of Massachusetts, Rachael Rollins.
In a lengthy statement issued by GLAAD, the organization wrote:
"Libs of TikTok is synonymous with maliciously targeting LGBTQ organizations, people, and allies by posting lies, misinformation, and blatant hate," said a GLAAD spokesperson. "Meta and Twitter continue to profit from accounts like Libs of TikTok as doctors and staff members of Boston Children's Hospital, and other providers of healthcare to transgender people, receive death threats and hate.
"These companies are complicit in hosting content which expresses malicious falsehoods and which incite anti-LGBTQ hate. This is the latest in a long pattern of blatant inaction from the platforms to content that directly leads to the recent rise in real world violence and harassment facing LGBTQ people."