Big Blue: Fully LBGTQ+ themed halftime show & a $1 million endowment
"This campus allows you to be yourself. It allows you to spread your wings in the way you want to spread your wings"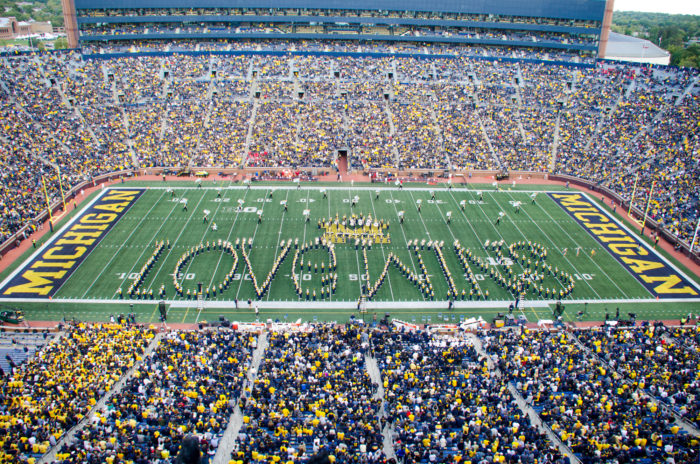 ANN ARBOR – During the Homecoming game against Rutgers this past weekend on Sept. 25, 2021, the University of Michigan Marching Band performed a fully LBGTQ+-themed halftime show that honored the 50th anniversary of the Spectrum Center.
The Spectrum Center at University of Michigan is a collaborative space in which all members of the University and local community are welcome. The Spectrum Center supports students so they can thrive in a diverse society and world.
The Spectrum Center works toward enhancing the campus climate and support services for LGBTQ+ students, staff, and faculty at the University through education, advocacy, and community building. It is the nation's first LGBTQ+ support center to be formed on a college campus.
In addition to this halftime show in honor of the Spectrum Center's 50th Anniversary, U-M alumnus Howard Bragman gifted the Center its largest-ever gift of $1 million.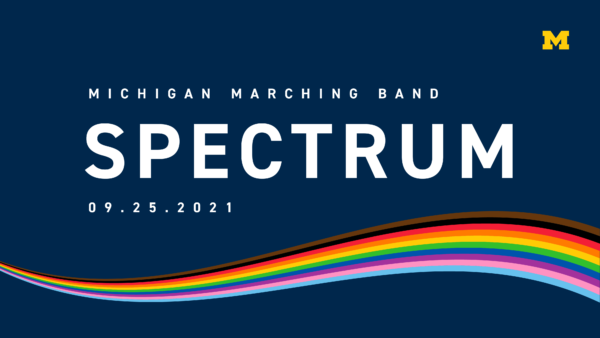 The Howard Bragman Coming Out Fund will be used to provide emergency financial assistance to students through the Spectrum Center, including help for mental and physical health services, short-term housing, long-term housing, transportation, and tuition.
Growing up in the Midwest in the 1960s, without a lot of peers or role models to look to, Howard Bragman (AB '78) never quite fit in. "As a fat, Jewish, gay kid in Flint, Michigan, I always felt like a Martian," Bragman said.
That all changed when he got to U-M.
"This campus allows you to be yourself. It allows you to spread your wings in the way you want to spread your wings," he said. Now a celebrated public relations expert and crisis manager, Bragman has gone on to an illustrious career of helping people — some quite famous — do just that, his approach to work and life formed in large part by his time on campus.
But Bragman knows that even in a place as progressive as Ann Arbor, coming out as gay is a challenging journey. "I tell people, stay strong, even when it hurts. And, I promise, it hurts sometimes. But, there are places that will help you ease the pain sometimes. That's what the Spectrum Center did. That's what Michigan did," he said. He created the Coming Out fund to make sure the center will continue providing support and guidance to U-M's LGBTQIA+ community.
Bragman helped organize the Spectrum Center's 40th anniversary commemoration and is excited about the 50th anniversary celebration, which kicks off this fall and will culminate in a gala on May 20, 2022.
"It's important to understand that the Spectrum Center has endured; that's huge," he said. "It was founded only two years after Stonewall, which we look at as the birth of the modern LGBTQIA+ rights movement. So the center is not a flash in the pan, but something venerable that's been on campus for a long time and is going to be on campus as a permanent fixture, like the pillars outside Angel Hall."
Love is love and love wins! 🏳️‍🌈🏳️‍⚧️ Beyond proud to have brought this show to the field. Video coming soon! @UMSpectrumCtr #UMichBand #GoBlue #TakeTheField pic.twitter.com/tAS9zAxzZ3

— Michigan Marching & Athletic Bands (@umichband) September 25, 2021
The show entitled "Spectrum" and included the following songs:
I'm Coming Out – Diana Ross
Born This Way – Lady Gaga
I'm Every Woman – Whitney Houston
Vogue – Madonna
Heart to Break – Kim Petras
Thank You For Being a Friend (Golden Girls theme) – Andrew Gold
We Are Family – Sister Sledge
True Colors – Cyndi Lauper
WATCH:
Michigan library defunded after refusing to censor LGBTQ books
A community voted to close its library rather than have it remain open with books some consider to be "indoctrinating" children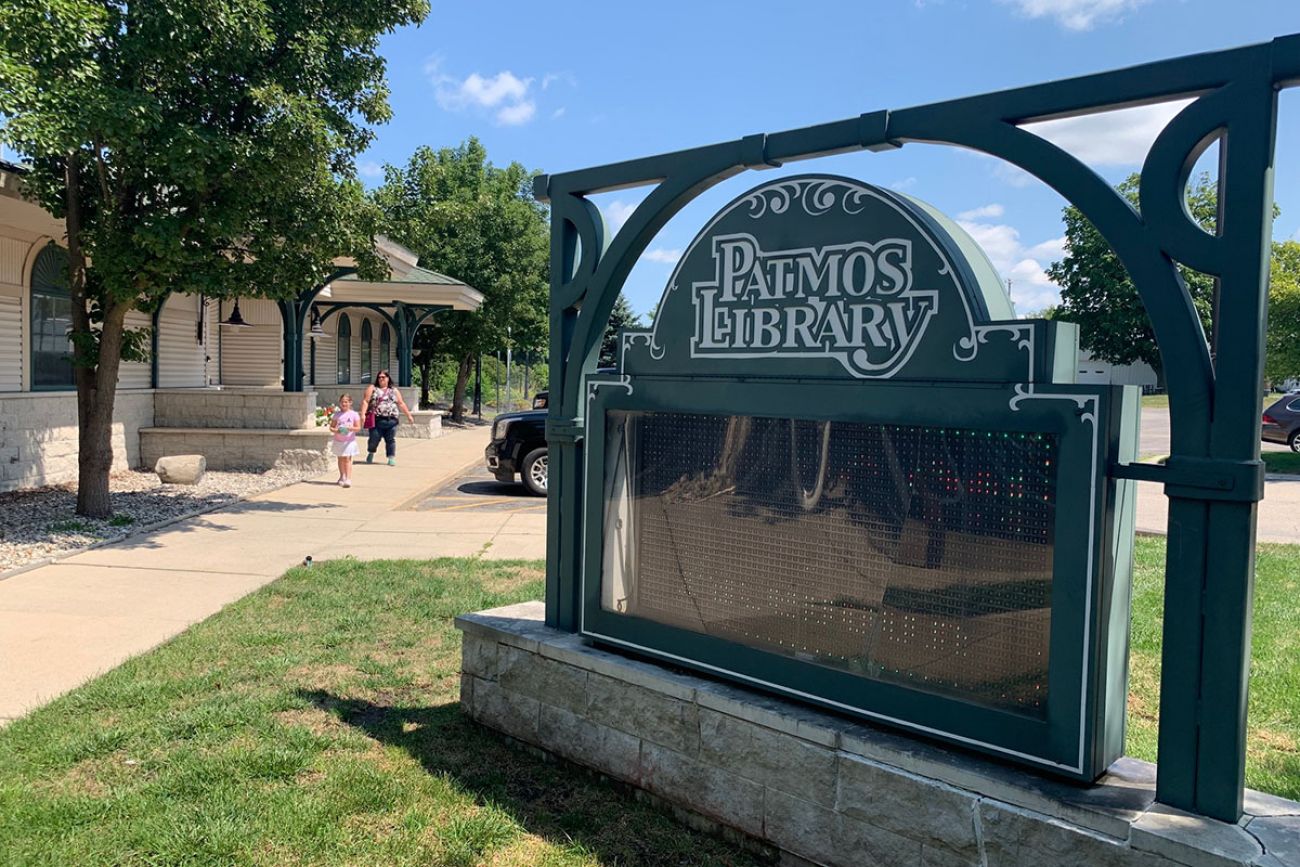 By Ron French | JAMESTOWN TOWNSHIP, Mi. – What started as a fight over an LGBTQ-themed graphic novel may end with the closure of a west Michigan public library.
Voters in Jamestown Township, a politically conservative community in Ottawa County, rejected renewal Tuesday of a millage that would support the Patmos Library. That vote guts the library's operating budget in 2023 — 84 percent of the library's $245,000 budget comes from property taxes collected through a millage.
Without a millage, the library is likely to run out of money sometime late next year, said Larry Walton, library board president.
"I wasn't expecting anything like this," Walton told Bridge Michigan Tuesday. "The library is the center of the community. For individuals to be short sighted to close that down over opposing LGBTQ is very disappointing."
There have been protests at other Michigan public libraries and at school board meetings about books with LGBTQ themes. But Tuesday may be the first time a community voted, in effect, to close its library rather than have it remain open with books some consider to be "indoctrinating" children.
Continue reading at Bridge Michigan: (LINK)
*********************
Ryan Wieber, President of the Michigan Library Association, released a statement Friday regarding the situation at Patmos Library:
The Michigan Library Association stands in solidarity with the Patmos Library Board of Trustees on the decision to retain a small collection of LGBTQIA+ materials on their library shelves. We are equally disheartened to learn that continued funding for the library was defeated on the August primary ballot because the library would not remove these materials.
We recognize that individuals have the right and responsibility to make decisions about what materials are suitable for themselves and their own families. We also stand united with the majority of the Patmos Library Board, and with librarians across the nation in upholding our Constitutional protections. The freedom to read is guaranteed by the Constitution. No one has the right to make rules restricting what other people read or to make decisions for other families. Freedom only exists when individuals can make their own choices. When a book is banned by those who want to censor voices they don't agree with, our democracy itself is threatened.
Of utmost importance to any public library is curating collections that allow every citizen, young and old alike, to see themselves in the books and resources their library provides, and choosing a broad range of subject matter that reflects diverse experiences. It is important to emphasize that the presence of any reading materials in a library collection does not imply endorsement of the ideas expressed in those materials. The library is simply doing its job to provide a wide variety of views and expressions—if the library "endorses" anything, it is citizens' right to access a broad selection of age-appropriate materials. This is a core tenant of librarianship – to provide for the interests of all, and to do so without bias.
Of the 50 library millages across Michigan that were on the August primary ballot, five were voted down, but only one was voted down due to extremist rhetoric and opposition concerning the small collection of materials with LGBTQIA+ themes on the shelves of the Patmos Library.
And we all know that there are extreme consequences to be addressed for those that voted "NO".
How will the community fare, when and if, the library closes its doors because its funding was not approved? Economically? Socially? Educationally? The Patmos Library serves many purposes – simultaneously a community center, voting precinct, history center, a place to read, gather, socialize, study and learn – a beautiful cultural institution in the heart of Hudsonville. The day will come when there is no access to WiFi. No access to employment assistance. No access to books, materials and eContent. No access to veteran's benefits. No access to storytime. No access to afterschool, weekend and evening programs. No access to lifelong learning opportunities. NO ACCESS at all because the Patmos Library will shut and lock their doors and will no longer serve the needs of anyone, including those that voted no.
It is the responsibility of libraries throughout Michigan and our Nation to guarantee and facilitate access to all expressions of knowledge and intellectual activity, including those that some individuals in our society may consider to be unconventional, unpopular, or unacceptable. We stand with you as you uphold the first amendment rights that are enshrined in the Constitution by serving the entire population, including those who see value in material that others may find objectionable.
The Michigan Library Association will help Patmos Library in any way they deem needed to address this challenge.
There is a GoFundMe campaign established by local Jamestown resident, Jesse Dillman, who is raising funds to sustain library operations. As of Friday, August 5, 2022 the campaign had raised $12,571 of its $245,000 goal.
The link to the GoFundMe is here: (LINK)
**********************
The preceding excerpt was previously published by Bridge Michigan and is republished by permission. Photograph of Patmos Library sign by Ron French for Bridge Michigan republished by permission.
Bridge Michigan is a non-profit supported by readers like you. Membership at Bridge isn't like a traditional newspaper subscription. It's a community.
Every gift makes a difference, but monthly or annual recurring donations build long-term sustainability, helping us grow and prepare for the future. Join Bridge today with a credit card or, if you prefer, through PayPal. Thank you!
Michigan Court of Appeals overturns decision regarding abortion law
The appeals court ruling paves the way for county prosecutors to file criminal charges against abortion providers under the 1931 state law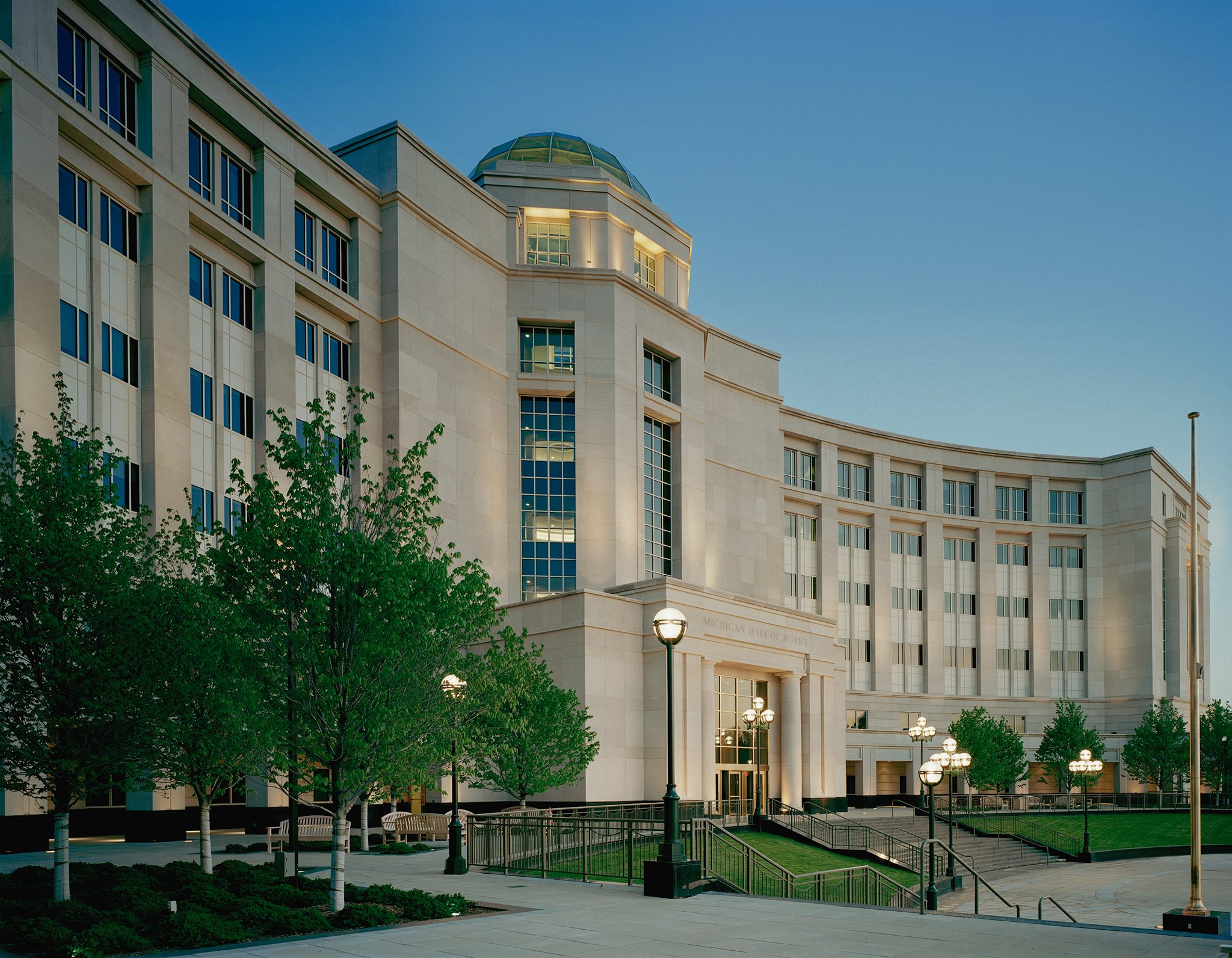 LANSING – In a ruling issued Monday, the Michigan Court of Appeals overturned a lower court decision regarding the state's dormant 1931 state law that criminalizes medical providers performing abortion procedures.
According to Michigan Public Radio, the appeals court ruling paves the way for county prosecutors to file criminal charges against abortion providers under the 1931 state law. That law would ban all abortions in Michigan except to save the life of a pregnant person. But the decision does not take effect for 21 days, to allow time for parties to file an appeal.
Planned Parenthood of Michigan responded to today's ruling in a statement:
"The injunction barring enforcement of Michigan's 1931 criminal abortion ban remains in effect and applies to all Michigan county prosecutors. Under Michigan court rule MCR 7.215(F)(1)(a), "the Court of Appeals judgment is effective after the expiration of the time for filing an application for leave to appeal to the Supreme Court, or, if such an application is filed, after the disposition of the case by the Supreme Court."  This means that the Michigan Court of Appeals ruling cannot take effect during the 21 day appeal window. Planned Parenthood of Michigan will continue to evaluate our legal options and remains committed to protecting abortion access in Michigan. Planned Parenthood of Michigan will continue to provide abortion services in accordance with the law. PPMI patients can keep their appointments and our doors remain open."
The Michigan Court of Appeals has overturned a lower court decision regarding the state's dormant abortion law.

The appeals court ruling paves the way for county prosecutors to file criminal charges against abortion providers under the 1931 state law.https://t.co/FxC9euJ5xi

— Michigan Radio (@MichiganRadio) August 1, 2022
The Detroit Free-Press reported that the ruling means the 1931 law banning all abortions except those done to protect the life of a pregnant person essentially takes effect immediately, said David Kallman, an attorney for Great Lakes Justice Center, a conservative organization representing several Michigan prosecutors who challenged the injunction.
"We're ecstatic. It's wonderful. That's exactly what we've been saying all along," Kallman said Monday morning in a phone interview.
Michigan's high court rules existing law bans anti-LGBTQ discrimination
The lawsuit came in the wake of the companies' refusal to serve transgender customers and those in same-sex relationships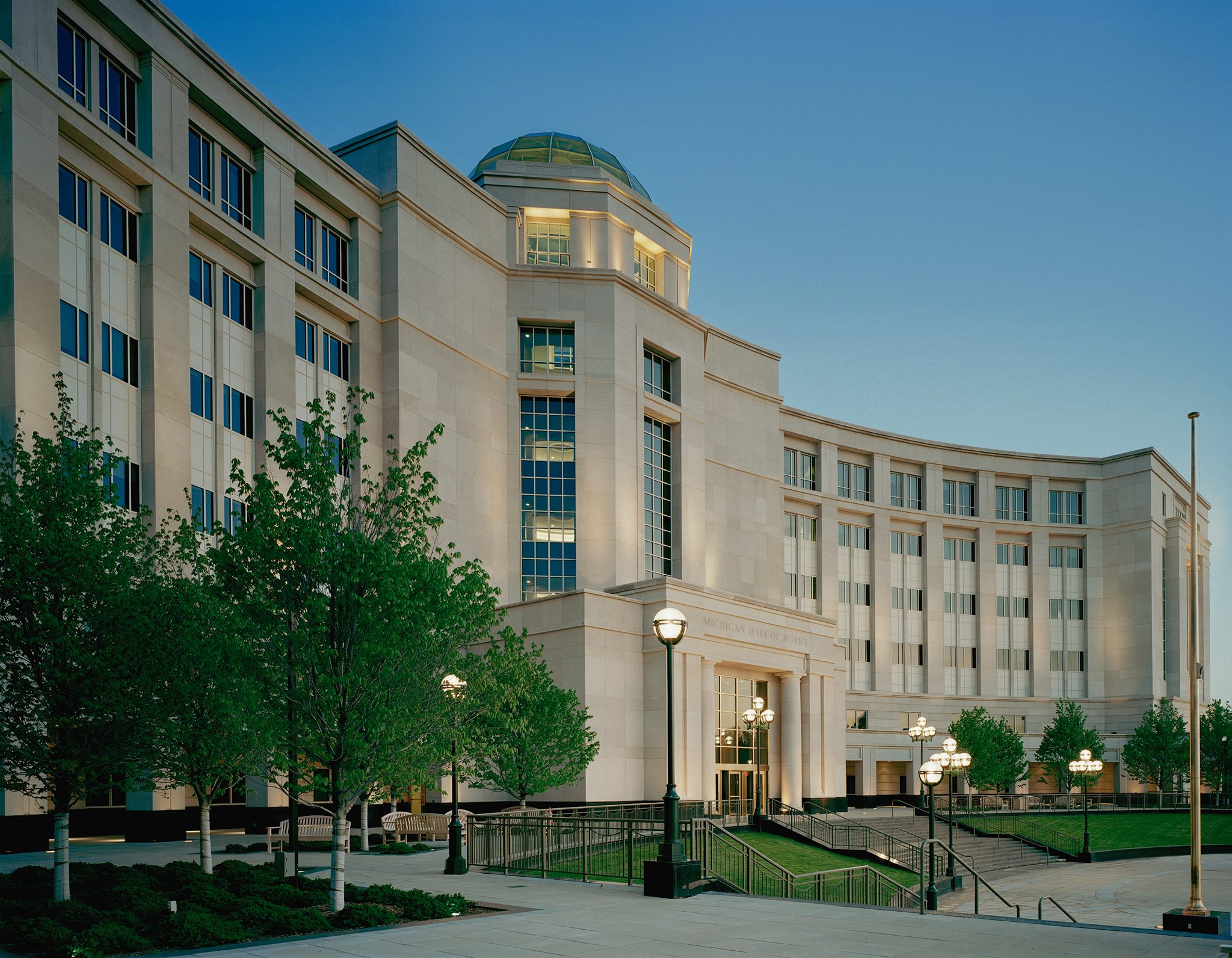 LANSING – In a 5-2 decision on Thursday, the Michigan Supreme Court ruled in Rouch World, LLC v Department of Civil Rights that the state's 1976 Elliott-Larsen Civil Rights Act bans discrimination on the basis of sexual orientation and gender identity.
The case, brought by the Michigan companies Rouch World and Uprooted Electrolysis, sought to challenge the state's Civil Rights Commission for its interpretation of the law that classified sexual orientation and gender identity as protected classes. The lawsuit came in the wake of the companies' refusal to serve transgender customers and those in same-sex relationships, prompting customer complaints that resulted in Civil Rights Commission investigations.
Given the arguments of the case, the Court was asked to determine whether the law's inclusion of the word "sex" as a protected category applied to instances of discrimination against members of the LGBTQ community.
Republican Justice Elizabeth Clement joined Democratic justices Richard Bernstein, Megan Cavanagh and Elizabeth Welch – as well as Democratic Chief Justice Bridget McCormack – in the majority opinion.
"Discrimination on the basis of sexual orientation necessarily constitutes discrimination because of sex," Clement wrote in the Court's majority opinion. "Accordingly, the denial of 'the full and equal enjoyment of the goods, services, facilities, privileges, advantages, or accommodations of a place of public accommodation or public service' on the basis of sexual orientation constitutes discrimination 'because of…sex' and, therefore, constitutes a violation of the [Elliott-Larsen Civil Rights Act] under MCL 37.2302(a)."
In his dissent alongside fellow Republican Justice David Viviano, Brian Zahra asserted his belief that the Court had overreached in its ruling.
"This Court's function is to interpret and apply the laws that the Legislature writes," Justice Zahra wrote. "That is not what the majority opinion has done."
While the ruling was not at odds with his own views on the matter, Zahra wrote, the Court's mandate was not observed by its majority in the case.
"Though I take no issue with today's outcome, because I do not recognize the manner in which it has been achieved by the majority opinion to be faithful to the judicial role, I dissent," Zahra wrote.
Similar arguments of overreach were made by the plaintiffs in the case who argued that the state legislature, not the Civil Rights Commission, held sole power to expand the law.
"The Legislature has declined to add 'sexual orientation' numerous times over the nearly 50 years since the [Elliott-Larsen Civil Rights Act] was enacted by the Legislature," the plaintiff companies wrote in their case brief last November. "Further, the Legislature explicitly rejected adding 'sexual orientation' to the [Elliott-Larsen Civil Rights Act]. The unelected [Michigan Civil Rights Commission] is not the Legislature and is not politically accountable to the people."
Previous, bipartisan efforts have been made by state lawmakers to codify sexual orientation and gender identity as protected classes under the law. Such efforts, however, have failed to gain requisite traction in the state's Republican-controlled legislature.
In writing the majority opinion, Justice Cavanagh rejected such narratives as pertinent to the duty of the Court.
"Should the Legislature disapprove of an application of a statute's enacted language, the Legislature remains free to amend the statute," Cavanagh wrote. "This Court, however, is bound by the language that the Legislature has enacted, not what the parties or amici believe the Legislature should have enacted or what any individual representative believed was enacted."
Following its announcement Thursday afternoon, LGBTQ advocates in the state heralded the decision as a victory for equality in the state.
Michigan Attorney General Dana Nessel, who had argued the case before the Court in conjunction with entities including the American Civil Liberties Union, released a statement following the ruling.
"Now, more than ever, it is critical that those of us elected to public office work to preserve and protect the rights of all residents," Nessel said. "Today's ruling confirms what we have long known – that the protections afforded by the [Elliott-Larsen Civil Rights Act] cover all Michiganders."
The decision garnered similar praise from other top state officials, including Governor Gretchen Whitmer and Lieutenant Governor Garlin Gilchrist.
"As a mom, a governor, and proud ally of the community, I am so grateful for this ruling," Whitmer said in a statement. "It will save lives, protect families, and help ensure that every Michigander is treated with dignity and respect by law."
With the Court's expansion of the law's protections, members of Michigan's LGBTQ community are now shielded from discrimination in all areas outlined in the law's language.
Such includes protection in sectors including employment, housing, education and public accommodations.
"For too long, LGBTQ+ Michiganders had been left out of our state's civil rights protections," Whitmer said. "No longer. Because of this ruling, nobody can legally be fired from their job or evicted from their home because of who they love."