Samantha Power meets with Dominican LGBTQ activists
Meeting took place in Santo Domingo on Oct. 7
SANTO DOMINGO, Dominican Republic — U.S. Agency for International Development Administrator Samantha Power on Oct. 7 met with LGBTQ activists in the Dominican Republic.
Diversidad Dominicana Executive Director Rosanna Marzán, Amigos Siempre Amigos Director Leonardo Sánchez, Sirana Dolis of Movimiento de Mujeres Dominico Haitianas (MUDHA) and Bridget Wooding of the Caribbean Migration and Development Observatory (OBMICA) are among those who met with Power in Santo Domingo, the Dominican capital. Power in a tweet said she also met with human rights activists who are working to "restore legal documentation" for the more than 100,000 Dominicans of Haitian descent who live in the country.
"So glad to meet these activists fighting at (sic) local and national level for equality and dignity for all," tweeted Power.
I spent time this morning w/ Dominican human rights advocates working to strengthen #LGBTQ+ protections and restore legal documentation for 100,000+ Dominicans of Haitian descent. So glad to meet these activists fighting at local & national level for equality and dignity for all. pic.twitter.com/8VNTIg9sRy

— Samantha Power (@PowerUSAID) October 7, 2021
Marzán told the Los Angeles Blade the meeting with Power was "very good."
Me reuní con defensores de DD. HH., los cuales trabajan para fortalecer la protección de las personas #LGBTQ+ y recuperar la documentación de +100,000 dominicanos de ascendencia haitiana. Feliz de haber conocido estos activistas que luchan por igualdad y dignidad para todos.

— Samantha Power (@PowerUSAID) October 7, 2021
The Dominican Republic borders Haiti on Hispaniola.
The Dominican House of Representatives in June approved a bill that would remove sexual orientation from the country's Penal Code. The Dominican Senate has yet to consider the measure that has sparked outrage among the country's LGBTQ activists.
Power traveled to the Dominican Republic two months after Haitian President Jovenel Moïse's assassination.
A 7.2 magnitude earthquake on Aug. 14 left scores of people dead and displaced hundreds of thousands of others in Haiti's Tiburon Peninsula. Immigration Equality is among the groups that criticized the Biden administration last month over the deportation of Haitian migrants and asylum seekers from Texas.
James "Wally" Brewster was the U.S. ambassador to the Dominican Republic from 2013-2017. He is one of six openly gay men who represented the U.S. abroad during the Obama administration.
Gay man who livestreamed Cuba anti-government protest released from prison
Yoan de la Cruz received 6-year sentence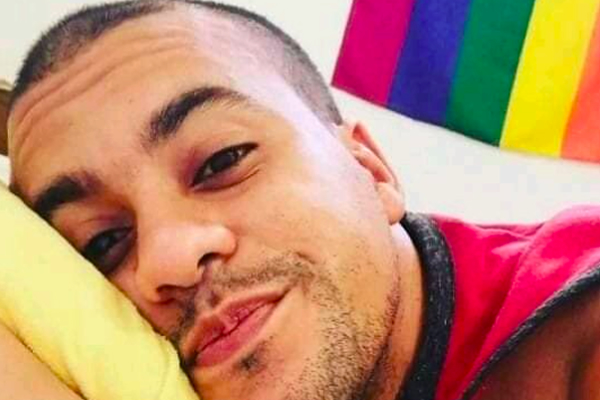 HAVANA — A gay man who received a 6-year prison sentence for live-streaming an anti-government protest in Cuba has been released.
Tremenda Nota, the Washington Blade's media partner in Cuba, and sources on the island on Friday confirmed Yoan de la Cruz's release from prison.
De La Cruz on July 11, 2021, used Facebook Live to livestream a protest in San Antonio de los Baños, a municipality in Artemisa province that is just west of Havana. The protest is one of dozens against the Cuban government that took place across the country on the same day.
A Havana court in March sentenced De La Cruz to six years in prison.
De La Cruz's mother described the sentence as an "injustice" and said her son's health deteriorated while in prison. One source in Cuba told the Blade that authorities sentenced De La Cruz to five years of house arrest after the original sentence was appealed.
The Blade will provide additional details as they become available.
British territories appeals court upholds Bermuda marriage equality repeal law
Plaintiff criticized government 'crusade against same-sex marriage'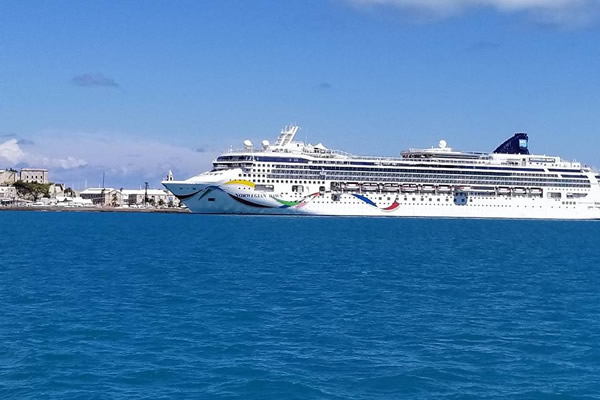 LONDON — A British territories appellate court on Monday upheld a Bermuda law that rescinded marriage rights for same-sex couples.
The 4-1 decision from the Privy Council's Judicial Committee in London comes more three years after Bermuda's government appealed a Bermuda Court of Appeals ruling that found the Domestic Partnership Act — which allows same-sex couples to enter into domestic partnerships as opposed to get married — unconstitutional.
Supreme Court Justice Charles-Etta Simmons in 2017 issued a ruling that paved the way for gays and lesbians to legally marry in Bermuda. The Domestic Partnership Act that then-Gov. John Rankin signed took effect on June 1, 2018.
"To my fellow LGBTQ+ Bermudians, I wish to say to you what I also need to hear at this moment. You matter. Your hurt matters. You deserve better than this," said Roderick Ferguson, one of the plaintiffs in the marriage equality case, in an OUTBermuda press release on Monday after the Privy Council's Judicial Committee released its ruling. "The Bermuda government's crusade against same-sex marriage was waged to convince you that there's something shameful about your sexuality. Don't believe that tired old lie."
The Privy Council's Judicial Committee on Monday also ruled same-sex couples in the Cayman Islands don't have a constitutional right to marry in the British territory.
Trinidad and Tobago's first Transgender senator sworn in
Jowelle De Souza owns beauty salon, champions animal rights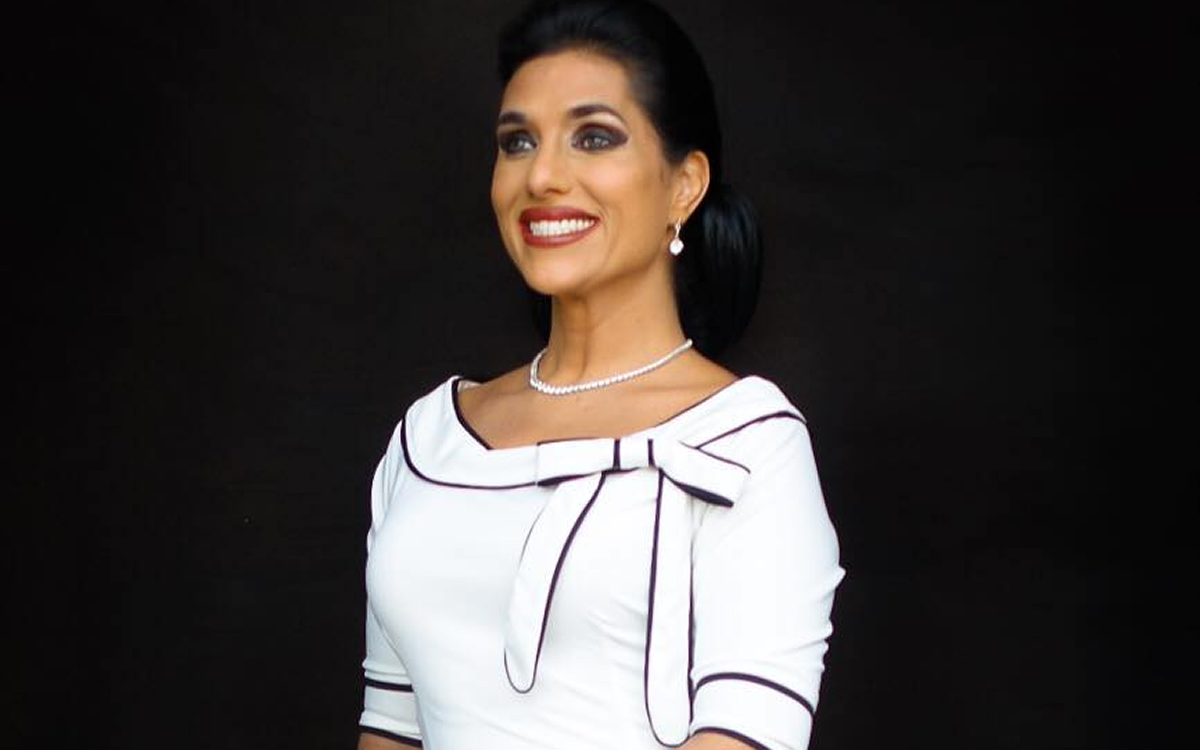 PORT OF SPAIN, Trinidad and Tobago — An activist in Trinidad and Tobago on Feb. 15 became the country's first openly Transgender senator.
Local media reports note Jowelle De Souza is filling-in for the ailing Sen. Jayanti Lutchmedial, a member the United National Congress, a center-left opposition party.
"Always happy to serve my country," said De Souza in an Instagram post.
View this post on Instagram
De Souza, who is also an animal rights activist, owns a beauty salon in San Fernando, the country's second largest city.
De Souza in 1993 became the first person to undergo sex-reassignment surgery in Trinidad and Tobago.
Maykel González Vivero of Tremenda Nota, the Washington Blade's media partner in Cuba who reported from Trinidad and Tobago in 2017 for the Institute for War and Peace Reporting, noted De Souza in 1997 became the first Trans person to file a lawsuit against the country's government.
De Souza alleged the police officers who arrested her during a protest violated her constitutional rights when they harassed her because of her gender identity. De Souza settled her lawsuit out of court.
De Souza unsuccessfully ran for Parliament in 2015.
Trinidad and Tobago's nondiscrimination laws do not include gender identity and sexual orientation. A High Court judge in 2018 struck down the country's colonial-era sodomy statute.