Australian live-action kids series about Trans teen wins International Emmy
The role and the series are considered a watershed event in children's programming & has been crucial in representing trans youth experiences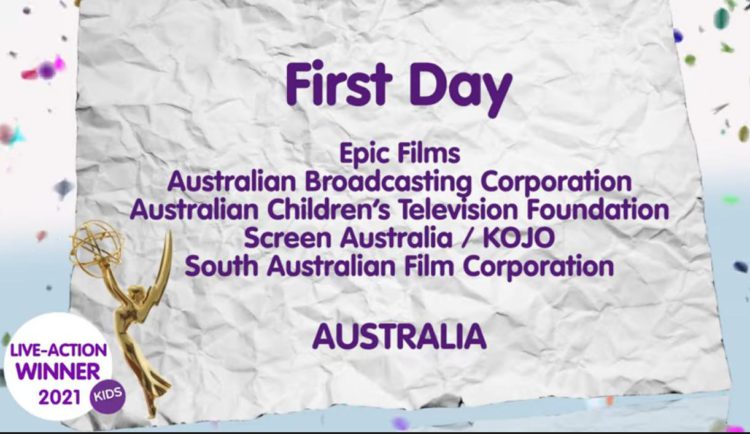 NEW YORK – The 10th International Emmy® Kids Awards held this past Tuesday was a virtual event as a result of the ongoing coronavirus pandemic. Presented annually by International Academy of Television Arts and Sciences, this year's winner in the category of live action was a groundbreaking miniseries about a trans girl adjusting to high school in Australia.
Evie Macdonald in the role of Hannah Bradford, became the first Trans actor to star in the lead role of an Australian scripted television drama in First Day. According to the producers of the show, MacDonald was eleven years old at the time of filming and had not previously acted.
Written and directed by Julie Kalceff, a writer and director with Common Language Films in Sydney, New South Wales, First Day covers many issues faced daily by trans kids in schools and has been crucial in representing Trans youth experiences on screen in Australia and globally.
We won an Emmy!!! https://t.co/D4qioHihhn

— Julie Kalceff (@JulieKalceff) October 12, 2021
The role and the series are considered a watershed event in children's programming and airs on Hulu in the United States, on ABC Me in Australia and on CBC Gem in Canada.