Australia prime minister reiterates opposition to Trans women in female sports
Scott Morrison noted position ahead of May 21 general election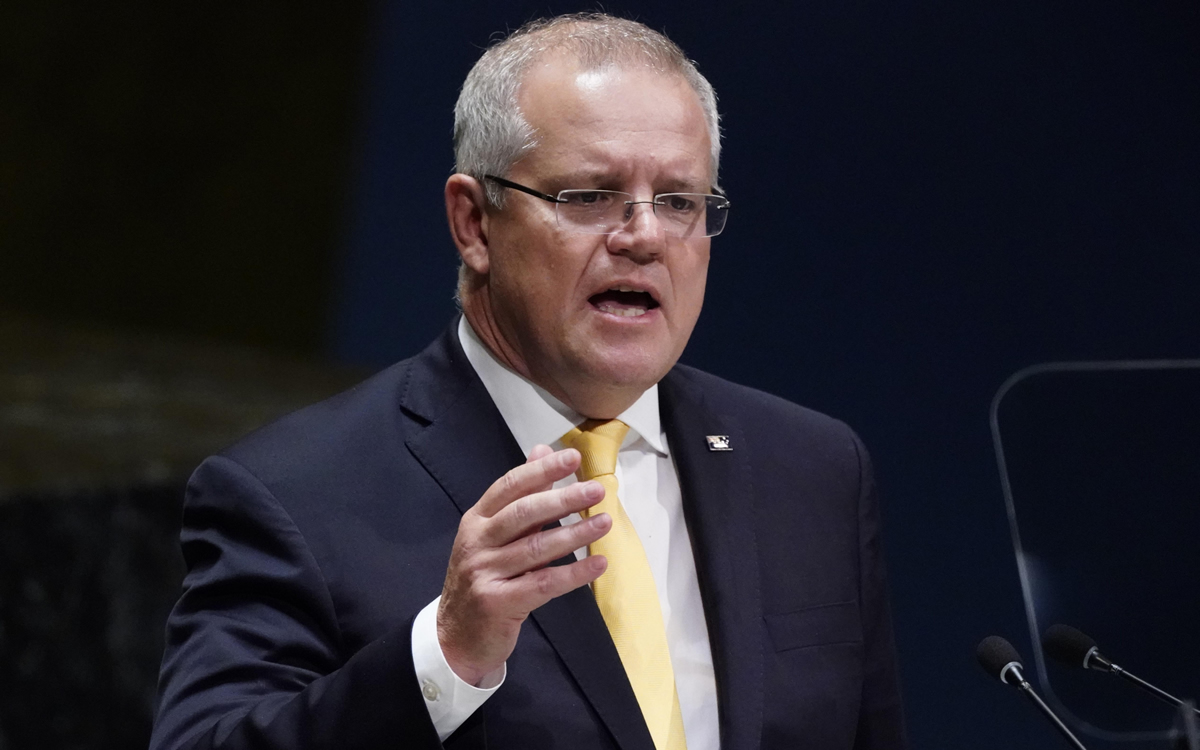 CANBERRA, Australia — Australian Prime Minister Scott Morrison has reiterated his opposition to Transgender women on female sports teams.
Senator Claire Chandler, who represents Tasmania, in February introduced a bill in the Australian Parliament that would amend the country's Sex Discrimination Act to allow sports and clubs to ban Trans women from "single-sex sport" teams.
"For the avoidance of any doubt, references to 'sex' refer to biological sex and the intention of this clause is to provide certainty that operating single-sex sport — sporting activity exclusively for either females or males — is not a breach of the act," reads the bill. "A person's gender/gender identity/gender expression has no bearing on their sex."
The Australian Broadcasting Corporation on Monday noted Morrison has described Chandler's bill as "terrific." The Australian Broadcasting Corporation reported the prime minister has also endorsed Katherine Deves, the co-founder of Save Women's Sport, a group that backs efforts to ban Trans women from competing on female sports teams, who is running against incumbent MP Zali Steggal.
"I share their views," said Morrison on Monday.
Australia's general election will take place on May 21.
The Australian Broadcasting Corporation on Monday noted Morrison declined to say whether his government would seek to ban Trans women from female sports teams if it were to win re-election.
"It's time to recognize that there's nothing brave about attacking trans people, but that courage instead lies in addressing the real problems we face," said Sally Goldner, a spokesperson for Just Equal Australia, a national LGBTQ+ rights group, on Monday in a press release.
Neo-Nazis & trans activists clash in Melbourne outside Parliament
"They were there to say the trans community don't deserve rights. Their evil ideology is to scapegoat minorities & it's got no place here"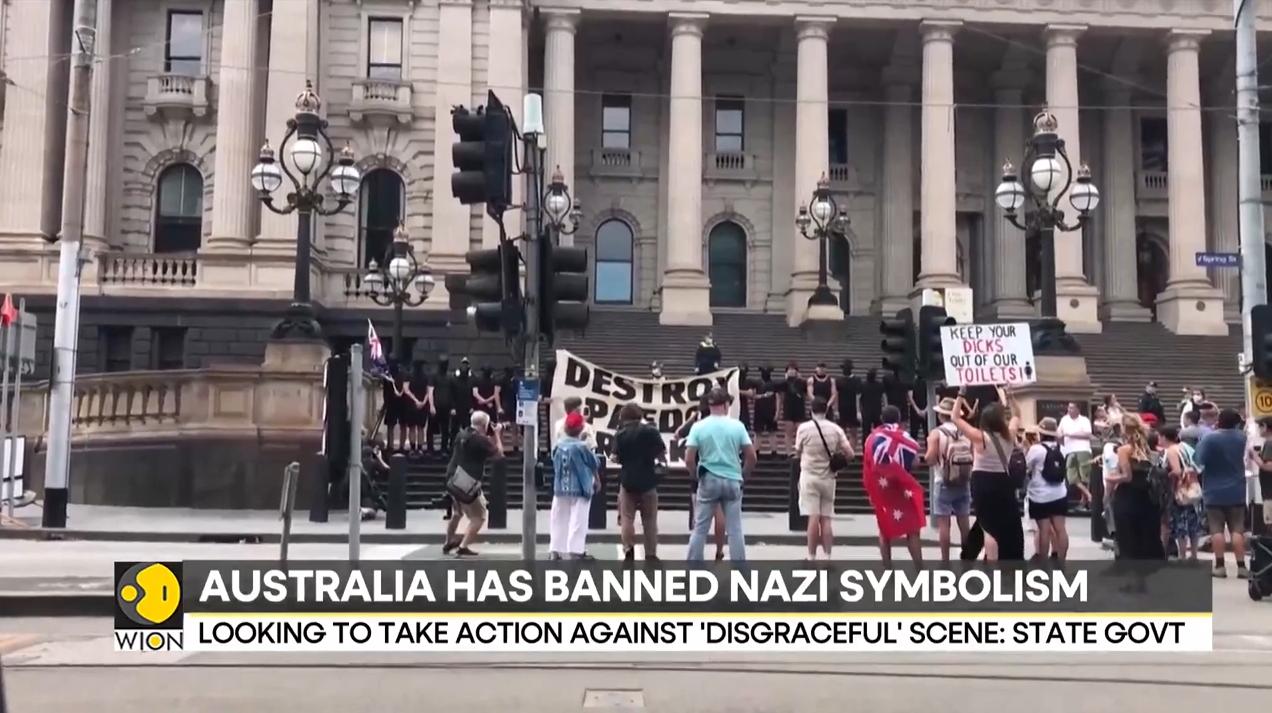 MELBOURNE, Australia – Neo-Nazi anti-trans far-right extremists gathered outside on the steps of Victoria's Parliament House Saturday to support Kellie-Jay Keen-Minshull, also known as Posie Parker, a British "gender critical" virulent anti-trans activist.
Parker, who founded group Standing for Women, is currently on a speaking tour of Australia, although a spokesperson for the Victoria Police told the Blade Sunday afternoon- [Monday morning Australia], there were no allegations or other ties to support evidence of her direct involvement in the far-right group's protest which turned violent as police tried to keep pro-trans activists and the far-right groups separated.
Keen-Minshull/Parker is seen in multiple media photographs arguing with pro-trans supporters on Saturday along Spring Street in front of Parliament House.
The Neo-Nazi protestors kept throwing up the stiff-arm Nazi salute shouting Nazi slogans. Last year the Victorian government had banned the Nazi swastika, with those who defied the ban facing jail terms and hefty fines, the salute however, is not covered under the law. The group also shouted homophobic and transphobic epithets and other terms denigrating the pro-trans activists.
A spokesperson for the government told the Blade that officials are now calling for a ban of the salute, also quoting a Federal Labour MP, Josh Burns who said: "It makes no sense that it's now illegal to display a Nazi symbol in Victoria, which is fundamentally a good thing, but you are allowed to do what happened yesterday which is and saluting neo-Nazi ideology."
Burns also released a statement Saturday [Australia] calling for tougher laws on far-right extremism:
My statement on the neo-Nazis marching outside the Victorian Parliament today 👇#auspol pic.twitter.com/zoWjCQc2wT

— Josh Burns (@joshburnsmp) March 18, 2023
On Sunday, [Australia] Victoria's Premier Daniel Andrews in a Twitter thread noted:
"I won't share a photo because they simply don't deserve the attention. But yesterday, anti-trans activists gathered to spread hate. And on the steps of our Parliament, some of them performed a Nazi salute. I wish it didn't have to be said, but clearly it does: Nazis aren't welcome. Not on Parliament's steps. Not anywhere."
Andrews added: "They were there to say the trans community don't deserve rights, safety or dignity. That's what Nazis do. Their evil ideology is to scapegoat minorities – and it's got no place here. And those who stand with them don't, either. So to every trans Victorian, I say this: Our Government will always support you. And we'll always respect you. Because your rights are not negotiable."
Transgender rights activists clash with Neo-Nazi's in Melbourne:
Victorian Government To Explore Extra Measures After Neo-Nazi Clash: