Jamaican man attacked after using gay dating app
Victim's penis partially severed before he was set on fire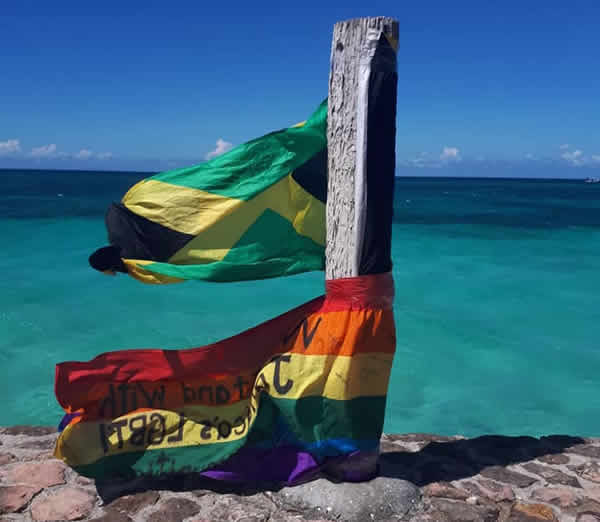 MONTEGO BAY, Jamaica — An 18-year-old Jamaican man remains hospitalized in critical condition after he was targeted on a gay dating app.
The Jamaica Gleaner reports the victim on Oct. 11 went to a neighborhood in Montego Bay, a resort city that is the capital of Jamaica's St. James Parish, to meet the man with whom he was speaking.
The newspaper reports the man and two other men abducted the victim, robbed him and partially severed his penis before they set him on fire. Officials said the three men took his cell phone and used his bank card to withdraw money from his account.
"He is a very lucky young man because although they left him in a critical condition, he managed to make his way to a security checkpoint in the community where they assisted him to the hospital, where he was admitted in critical condition," a local police officer told the Jamaica Gleaner.
The Jamaica Gleaner reported a 43-year-old man in St. James Parish disappeared in January 2020 after he went to meet someone with whom he had spoken on a gay dating website. Authorities later found the man's body, and two men have been charged with his murder.
Violence against LGBTQ Jamaicans remains commonplace. Consensual same-sex sexual relations also remain criminalized in the country.
J-FLAG, a Jamaican LGBTQ rights group, has condemned the latest attack.
"Like all well-thinking Jamaicans at this time, JFLAG is outraged at the recent attack on an 18-year-old man in St. James," tweeted J-FLAG on Sunday. "His attackers must be brought to justice."
‼️TRIGGER WARNING‼️

This is not the time for victim-blaming nor slut-shaming. Justice is our only focus at this time. We appeal to community members, allies and every other Jamaican who may have information to make a report to the police. pic.twitter.com/Lmz6lYAY5s

— Equality Jamaica (@EqualityJa) October 17, 2021
Final vote on new Cuba family code slated for September
Same-sex couples poised to receive marriage, adoption rights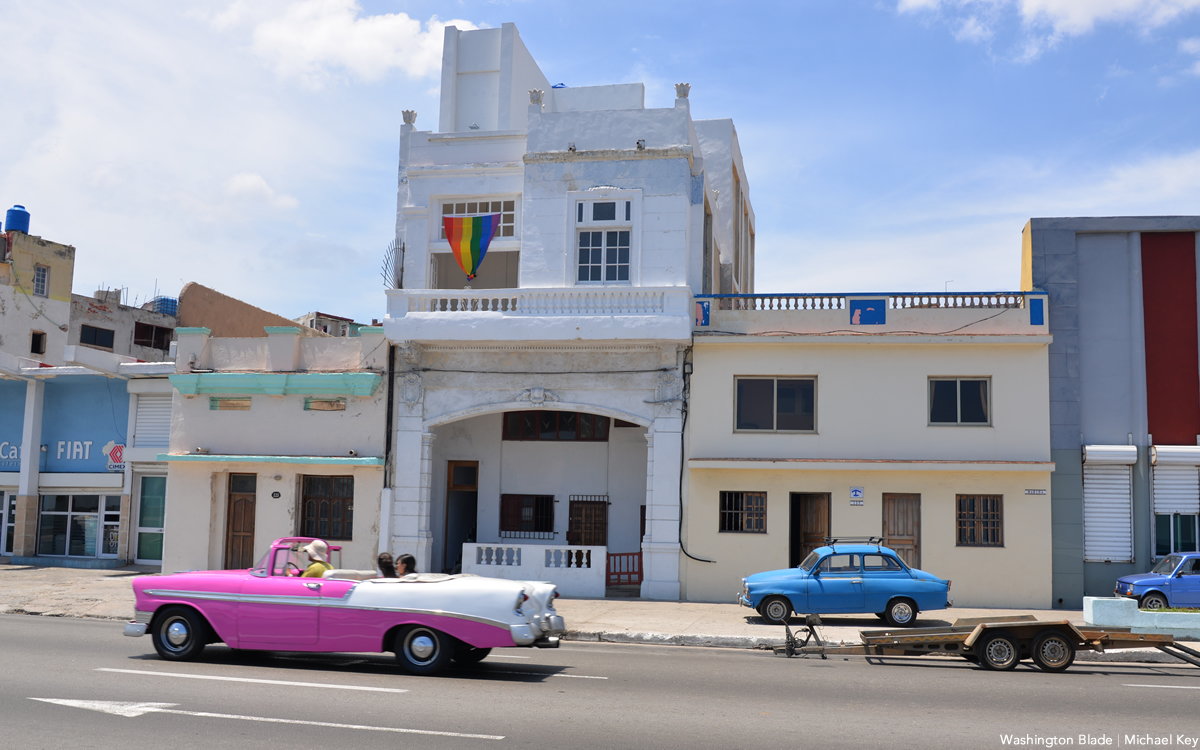 HAVANA — The Washington Blade's media partner in Cuba is reporting a final referendum on whether the final draft of a new family code that would extend marriage and adoption rights to same-sex couples will take place in September.
Tremenda Nota on June 23 reported a specific date for the referendum has not been announced, but it quoted comments President Miguel Díaz-Canel made the day before during a meeting of the commission that has written the draft.
"We are entering a decisive stage," said Díaz-Canel, according to Tremenda Nota. "We are going to need all the support that we need to ensure the emancipatory principles of equality and inclusion that the family code defends are actually approved."
The National Assembly late last year approved the draft family code.
A "popular consultation" ended on April 30. Tremenda Nota reported the last of the family code's 25 drafts was presented to Díaz-Canel and other officials on June 6.
Díaz Canel and Mariela Castro, the daughter of former President Raúl Castro who is the director of Cuba's National Center for Sexual Education, are among those who publicly support marriage equality. Cuban voters in 2019 overwhelmingly approved the draft of their country's new constitution, but the government's decision to remove a marriage equality amendment before the referendum on it sparked outrage among independent LGBTQ+ and intersex activists.
Efforts to implement the new family code are taking place against the backdrop of continued persecution of LGBTQ+ and intersex Cubans and others who publicly criticize the country's government.
Tremenda Nota Editor Maykel González Vivero is among the hundreds of people who were arrested during anti-government protests that took place across Cuba on July 11, 2021.
Yoan de la Cruz, a gay man who used Facebook Live to livestream the first protest that took place in San Antonio de los Baños in Artemisa province. De La Cruz subsequently received a 6-year prison sentence, but he was released on house arrest last month.
Reports indicate Brenda Díaz, a Transgender woman who was arrested during a July 11 protest in Güira de Melena in Artemisa province, on Wednesday received a 14-year prison sentence. 
Editor's note: Tremenda Nota's original story is here.
Gay man who livestreamed Cuba anti-government protest released from prison
Yoan de la Cruz received 6-year sentence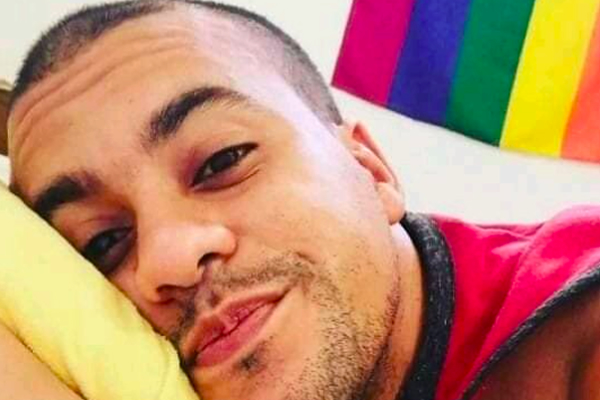 HAVANA — A gay man who received a 6-year prison sentence for live-streaming an anti-government protest in Cuba has been released.
Tremenda Nota, the Washington Blade's media partner in Cuba, and sources on the island on Friday confirmed Yoan de la Cruz's release from prison.
De La Cruz on July 11, 2021, used Facebook Live to livestream a protest in San Antonio de los Baños, a municipality in Artemisa province that is just west of Havana. The protest is one of dozens against the Cuban government that took place across the country on the same day.
A Havana court in March sentenced De La Cruz to six years in prison.
De La Cruz's mother described the sentence as an "injustice" and said her son's health deteriorated while in prison. One source in Cuba told the Blade that authorities sentenced De La Cruz to five years of house arrest after the original sentence was appealed.
The Blade will provide additional details as they become available.
British territories appeals court upholds Bermuda marriage equality repeal law
Plaintiff criticized government 'crusade against same-sex marriage'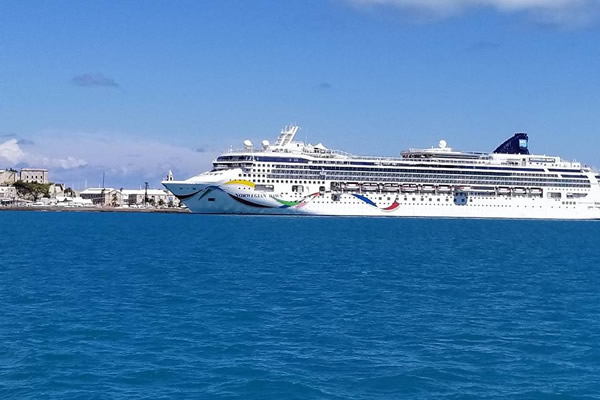 LONDON — A British territories appellate court on Monday upheld a Bermuda law that rescinded marriage rights for same-sex couples.
The 4-1 decision from the Privy Council's Judicial Committee in London comes more three years after Bermuda's government appealed a Bermuda Court of Appeals ruling that found the Domestic Partnership Act — which allows same-sex couples to enter into domestic partnerships as opposed to get married — unconstitutional.
Supreme Court Justice Charles-Etta Simmons in 2017 issued a ruling that paved the way for gays and lesbians to legally marry in Bermuda. The Domestic Partnership Act that then-Gov. John Rankin signed took effect on June 1, 2018.
"To my fellow LGBTQ+ Bermudians, I wish to say to you what I also need to hear at this moment. You matter. Your hurt matters. You deserve better than this," said Roderick Ferguson, one of the plaintiffs in the marriage equality case, in an OUTBermuda press release on Monday after the Privy Council's Judicial Committee released its ruling. "The Bermuda government's crusade against same-sex marriage was waged to convince you that there's something shameful about your sexuality. Don't believe that tired old lie."
The Privy Council's Judicial Committee on Monday also ruled same-sex couples in the Cayman Islands don't have a constitutional right to marry in the British territory.