Gay High School senior who makes his mark on TikTok is crowned queen
"He's engaged in school, active in activities, including cheer, & is not afraid to ask questions and identify challenges he sees around him"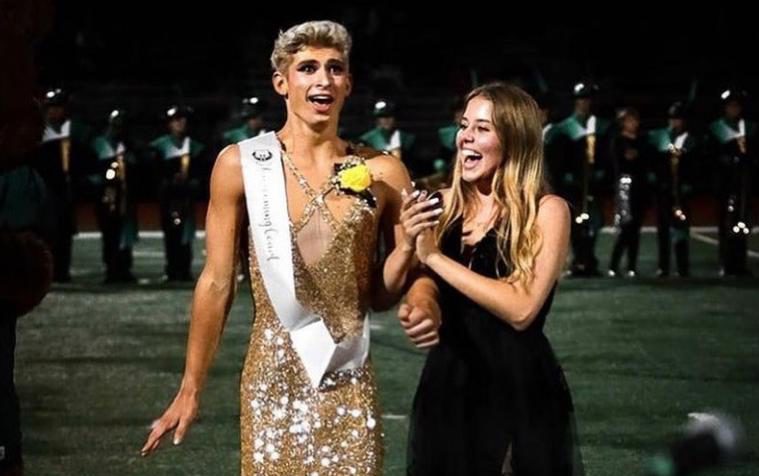 COLUMBIA, Mo. – This eighteen-year-old senior at South Columbia's Rock Bridge High School is fierce, fabulous, funny and now a queen after this past week's homecoming when he won the title of 'Homecoming Queen' after being selected by his schoolmates. Oh and this varsity cheerleader is the first boy at Rock Bridge to ever claim the crown.
In an interview with NBC News affiliate KOMU 8 in Columbia, Zachary Willmore, who has been Out since middle school told reporter Kathryn Merck he put up a social media poll that determined whether he would become king or queen.
"They thought queen could look prettier on the sash," Willmore explained. "So I chose queen."
Willmore is also a successful social media presence on TikTok with over a million viewers. His Instagram has a respectable following as well. What makes him unique according to school administrators, friends, and family is his pro-active engagement in school activities.
"Zachary Willmore is a wonderful student," Columbia Public Schools spokesperson Michelle Baumstark told KOMU 8. "He's engaged in school, active in activities, including cheer, and is not afraid to ask questions and identify challenges he sees around him."
Homecoming Queen isn't the only victory won for Wilmore. On his TikTok feed he has showcased numerous outfits that he has worn to school- that promptly got him sent to the office for violations of the school's dress code.
On his way to the office Wilmore would stop off in one of the boy's restrooms and with a backdrop of a row of urinals' arrayed behind him he'd do a quick reel dancing to an upbeat song. "It's honestly funny at this point," he told the Columbia Missourian newspaper, "They tell me, 'Don't wear that outfit again.' But I never wear the same outfit twice, so it's not a problem."
Wilmore explained, "Teachers were allowed to make the call of what was appropriate," Willmore told the paper. "Many times I did feel like they could target students, and I did feel targeted in some scenarios."
Using his TikTok account as his vehicle for change, Wilmore challenged the school policy.
According to the Columbia Public Schools spokesperson, "He has challenged the dress code over his time at Rock Bridge and is working with the school to develop a more up-to-date dress code for the school," Baumstark said.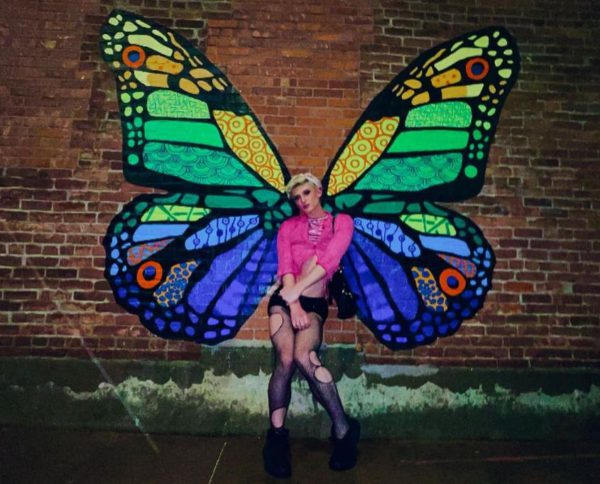 Willmore said he's a part of a group of students taking active steps to fix some of the dress code rules.
"They put me in charge of creating the new dress code," Willmore said. "I got to make a rough draft which got sent to the student council and then to the principal."
"A group of students has been assembled to work on the dress code revisions with administration," Baumstark said. "They are still at the beginning stages, but Rock Bridge hopes to have a revised dress code by the end of the school year and before Zachary graduates."
Missouri Attorney General restricts trans youth healthcare
"Gender transitions are experimental, they are covered by existing law governing unfair, deceptive, & unconscionable business practices"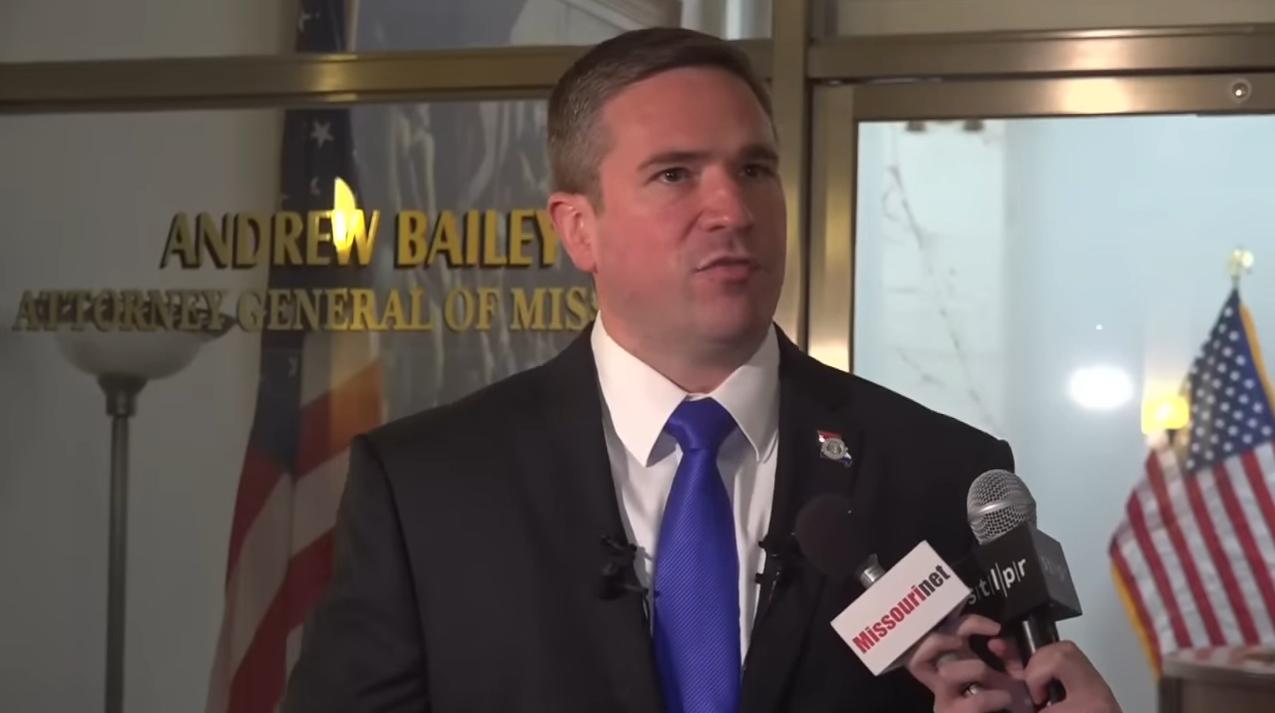 JEFFERSON CITY – Missouri Attorney General Andrew Bailey announced Monday that he has ordered implementation of a set of emergency rules that severely places restrictions on how healthcare providers in the state render gender-affirming care to minors.
In a statement released by his office Bailey wrote: "[my] office is issuing an emergency regulation clarifying that, because gender transition interventions are experimental, they are covered by existing Missouri law governing unfair, deceptive, and unconscionable business practices, including in administering healthcare services. The regulation is necessary due to the skyrocketing number of gender transition interventions, despite rising concerns in the medical community that these procedures are experimental and lack clinical evidence of safety or success.
"As Attorney General, I will protect children and enforce the laws as written, which includes upholding state law on experimental gender transition interventions. Even Europe recognizes that mutilating children for the sake of a woke, leftist agenda has irreversible consequences, and countries like Sweden, Norway, and the United Kingdom have all sharply curtailed these procedures. I am dedicated to using every legal tool at my disposal to stand in the gap and protect children from being subject to inhumane science experiments."
PROMO Missouri, an LGBTQ public policy and advocacy group, said in a statement that the attorney general "does not have the right to politicize healthcare nor use transgender bodies as political pawns."
PROMO also noted that gender-affirming care is not experimental, as the Attorney General suggested, but is a life-saving form of healthcare for trans youth.
The bodies of trans Missourians are not political pawns. @AGAndrewBailey is playing with the lives of trans kids and putting their very existence in danger with his actions. @PROMOMissouri will continue to defend trans youth and their access to vital, lifesaving healthcare. pic.twitter.com/aSSb5Zn92Q

— Robert Fischer (@_imPRessive_) March 20, 2023
St. Louis CBS News affiliate KMOV 4 reported that Dr. Colleen McNicholas, Chief Medical Officer with Planned Parenthood of the St. Louis Region and Southwest Missouri, said in a statement:
"Missouri Attorney General Andrew Bailey's transphobia is an embarrassment to the Show-Me State. The politically driven claims made in the announcement are medically false and harmful. Scientific evidence shows — and the medical community agrees — that gender-affirming care is safe, effective, and life-saving.
"Bailey's lack of medical expertise shows. His personal moral panic is inappropriately and unlawfully setting harmful policies that will hurt young transgender Missourians and their families. We denounce this government interference in the practice of medicine, and we demand politicians leave health care between providers and their patients. Shame on any politician who uses trans youth for political theatrics."
Attorney General Bailey's emergency regulation (see list below) will last 30 legislative days or 180 days, whichever is longer.
Because gender transition interventions are experimental, the regulation clarifies that state law already prohibits performing experimental procedures in the absence of specific guardrails. For gender transition interventions, those guardrails must include at least:
Specific informed-consent disclosures informing patients that, among other things,

The use of puberty blocker drugs or cross-sex hormones to treat gender identity disorder or gender dysphoria is experimental and is not approved by the Food and Drug Administration (FDA)
The FDA has issued a warning that puberty blockers can lead to brain swelling and blindness
Sweden's National Board of Health and Welfare ("NBHW") recently declared that, at least for minors, "the risks of puberty suppressing treatment with GnRH-analogues and gender-affirming hormonal treatment currently outweigh the possible benefits"
One scientific study notes that an individual whose friend identifies as transgender is "more than 70 times" as likely to similarly identify as transgender, suggesting that many individuals "incorrectly believe themselves to be transgender and in need of transition" because of social factors
The Endocrine Society found that "the large majority (about 85%) of prepubertal children with a childhood diagnosis did not remain GD/gender incongruent in adolescence"

Prohibiting gender transition interventions when the provider fails to,

ensure that the patient has received a full psychological or psychiatric assessment, consisting of not fewer than 15 separate, hourly sessions over the course of not fewer than 18 months to determine, among other things, whether the person has any mental health comorbidities
ensure that any existing mental health comorbidities of the patient have been treated and resolved
adopt and follow a procedure to track all adverse effects that arise from any course of covered gender transition intervention for all patients beginning the first day of intervention and continuing for a period of not fewer than 15 years
obtain and keep on file informed written consent
ensure that the patient has received a comprehensive screening to determine whether the patient has autism
ensure (at least annually) that the patient is not experiencing social contagion with respect to the patient's gender identity