U.K. Lesbian influencer couple sues NHS over so-called 'gay tax'
"We're doing this for every LGBT+ couple who had to give up on their hopes and dreams of creating a family" said Megan Bacon-Evans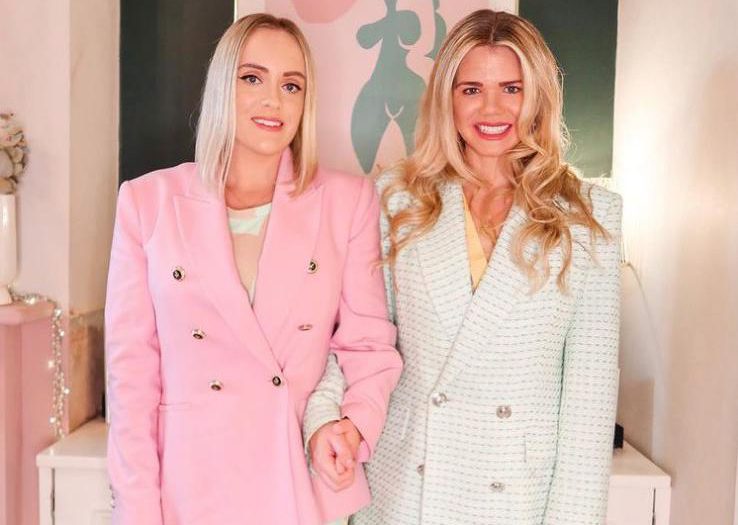 LONDON — A married lesbian couple in the U.K. is suing a branch of the NHS fertility sector in England, accusing their clinical commissioning group, Frimley, of financially penalizing them for their sexuality. 
The Guardian reports that Megan Bacon-Evans, 34, and her wife Whitney, 33, started a petition for equal treatment in November of last year. They were "shocked and devastated" after learning about the so-called "gay tax," which refers to lesbian couples' barriers when starting a family.
Under the current rule, same-sex female couples — as well as single people with wombs — must pay for 12 intrauterine insemination (IUI) or IVF treatments to "prove" medical infertility before receiving NHS help. That could cost an estimated £30,000, which is over $40,000, or more.
Cisgender heterosexual couples do not face the same barriers, according to the newspaper. Such couples are required to attempt to conceive for two years.
"We're doing this for every LGBT+ couple who had to give up on their hopes and dreams of creating a family," said Megan Bacon-Evans, per the newspaper. "It's time for discrimination to end and for there to be equal treatment with heterosexual couples in the healthcare system."
Frimley, which covers 800,000 patients, denies the discrimination claim.
Leigh Day, a social justice law firm, will apply for judicial review Monday on behalf of the couple. The case, which will be a major test of the NHS' treatment of LGBTQ+ people, claims discrimination under the Equality Actthe European convention on human rights, according to The Guardian.
The couple also has the support of Stonewall U.K. and the British Pregnancy Advisory Service (BPAS), according to a fundraiser they started to cover potential legal fees.
"Whitney and Megan's case highlights the human impact of restricting access to NHS-funded fertility services, and we are proud to support their fight to make sure that no one is excluded from the right to form a family," said Eloise Stonborough, associate director of policy and research at Stonewall.
"Fertility services are crucial in supporting the development of different family structures," said Marta Jansa Perez, Ph.D., director of embryology at BPAS. "However, our research has found that female same-sex couples and single women are disproportionately impacted by policies which require that they self-finance costly, and less effective, artificial insemination, in some cases for at least 2 years, before becoming eligible for funded IVF."
The newspaper reports that the case could be heard as soon as January if permission is granted.
Anna Dews, of Leigh Day, told the Guardian that the case could set a "powerful" precedent across the U.K.
The couple — who have both risen to social media fame as "whatWegandidnext" with over 220,000 followers across YouTube, Instagram, Twitter, Facebook and TikTok — has been together for over 13 years and married for four years, spending over £8,000, or approximately $10,787, on donor sperm and mandatory pre-insemination tests.
British comedian challenges Beckham to give up £10 mil Qatar deal
In 2021, multiple news outlets reported Beckham had signed a ten-year deal with Qatar to be a face for soccer there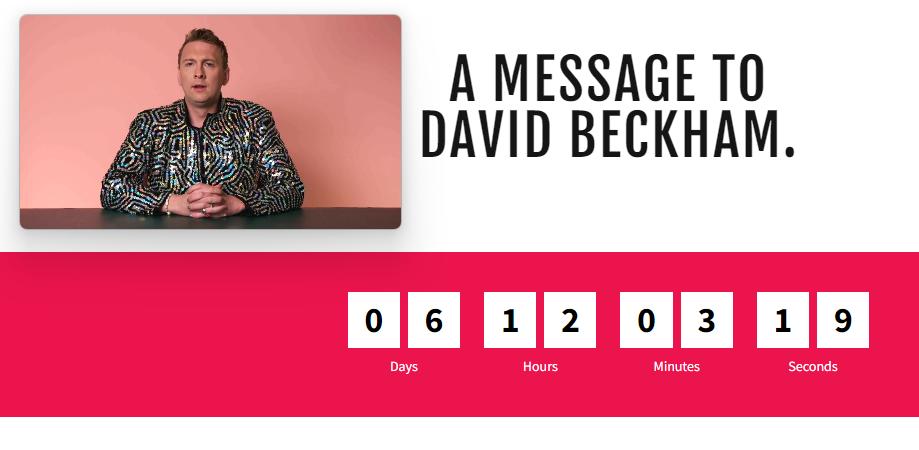 KINGS HEATH, Birmingham, UK – Joe Harry Lycett, a celebrity British comedian and television presenter, challenged British football [soccer] star David Beckham on Sunday to walk away from Beckham's £10 million deal to be ambassador for Qatar during the FIFA World Cup.
In 2021, multiple news outlets reported Beckham had signed a ten-year deal with Qatar to be a face for soccer there. Qatar criminalizes same-sex "sexual conduct" and has persecuted transgender people in that country.
In October, Human Rights Watch documented arbitrary arrests and ill-treatment in detention of LGBT Qataris by the Preventive Security Department. As a requirement for their release, security forces mandated that transgender women detainees attend conversion therapy sessions at a government-sponsored "behavioral healthcare" center. Despite sustained pressure, Qatari authorities have refused to repeal laws criminalizing same-sex relations.
World Cup Ambassador Khalid Salman last week described homosexuality as "damage in the mind."
Salman, a former Qatari soccer player, made the comment during an interview with a reporter from ZDF, a German television station, in Doha, the Qatari capital.
The former Qatari soccer player in response to the reporter's question about the criminalization of consensual same-sex sexual relations in his country described homosexuality as "haram" or "forbidden" under Sharia law. A member of the World Cup organizing committee abruptly stopped the interview after Salman made his comments.
Beckham, the former captain of England's national soccer team, has been heavily criticized for his decision to accept the paid ambassador position for Qatar at the FIFA World Cup 2022 from numerous LGBTQ+ rights groups.
Lycett released a video Sunday, (November 13) on his Twitter account:
"I consider you, along with Kim Woodburn and Monty Don, to be a gay icon," he said.
"You were the first premiership footballer to do shoots with gay magazines like Attitude, to speak openly about your gay fans, and you married a Spice Girl which is the gayest thing a human being can do," Lycett said.
https://t.co/FqoC3hSFM8 🌈 pic.twitter.com/EPLVNwmnvV

— Joe Lycett (@joelycett) November 13, 2022
Lycett continued: "You have always talked about the power of football as a force for good. Which suggests to me you have never seen West Brom.
"But, generally, I agree. So with that in mind I'm giving you a choice.
"If you end your relationship with Qatar I will donate ten grand of my own money (that's a grand for every million you're reportedly getting) to charities that support queer people in football.
"However, if you do not I will throw the money into a shredder at midday next Sunday, just before the opening ceremony of the World Cup and stream it live on a website I've registered called BendersLikeBeckham.com. Not just the money, but also your status as gay icon will be shredded.
"Also you'll be forcing me to commit what might be a crime. Although even then, I reckon I'll get off more lightly than I would if I got caught whacking off a lad in Doha."
The comedian also set-up a website BendersLikeBeckham.com, which features only his video, as well as a countdown timer showing how long Beckham has to make his choice.
Beckham has yet to respond to the tweet or inquiries from British LGBTQ press outlets PinkNewsUK, Attitude, and other media outlets.
Additional reporting by Michael K. Lavers