U.K. Lesbian influencer couple sues NHS over so-called 'gay tax'
"We're doing this for every LGBT+ couple who had to give up on their hopes and dreams of creating a family" said Megan Bacon-Evans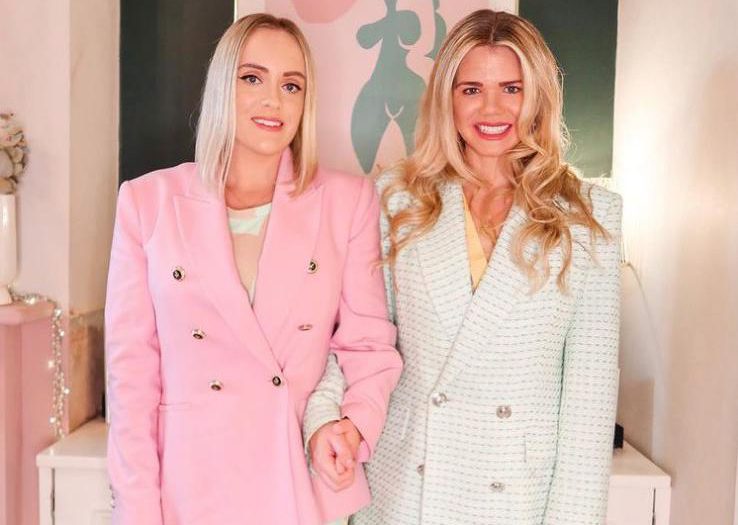 LONDON — A married lesbian couple in the U.K. is suing a branch of the NHS fertility sector in England, accusing their clinical commissioning group, Frimley, of financially penalizing them for their sexuality. 
The Guardian reports that Megan Bacon-Evans, 34, and her wife Whitney, 33, started a petition for equal treatment in November of last year. They were "shocked and devastated" after learning about the so-called "gay tax," which refers to lesbian couples' barriers when starting a family.
Under the current rule, same-sex female couples — as well as single people with wombs — must pay for 12 intrauterine insemination (IUI) or IVF treatments to "prove" medical infertility before receiving NHS help. That could cost an estimated £30,000, which is over $40,000, or more.
Cisgender heterosexual couples do not face the same barriers, according to the newspaper. Such couples are required to attempt to conceive for two years.
"We're doing this for every LGBT+ couple who had to give up on their hopes and dreams of creating a family," said Megan Bacon-Evans, per the newspaper. "It's time for discrimination to end and for there to be equal treatment with heterosexual couples in the healthcare system."
Frimley, which covers 800,000 patients, denies the discrimination claim.
Leigh Day, a social justice law firm, will apply for judicial review Monday on behalf of the couple. The case, which will be a major test of the NHS' treatment of LGBTQ+ people, claims discrimination under the Equality Actthe European convention on human rights, according to The Guardian.
The couple also has the support of Stonewall U.K. and the British Pregnancy Advisory Service (BPAS), according to a fundraiser they started to cover potential legal fees.
"Whitney and Megan's case highlights the human impact of restricting access to NHS-funded fertility services, and we are proud to support their fight to make sure that no one is excluded from the right to form a family," said Eloise Stonborough, associate director of policy and research at Stonewall.
"Fertility services are crucial in supporting the development of different family structures," said Marta Jansa Perez, Ph.D., director of embryology at BPAS. "However, our research has found that female same-sex couples and single women are disproportionately impacted by policies which require that they self-finance costly, and less effective, artificial insemination, in some cases for at least 2 years, before becoming eligible for funded IVF."
The newspaper reports that the case could be heard as soon as January if permission is granted.
Anna Dews, of Leigh Day, told the Guardian that the case could set a "powerful" precedent across the U.K.
The couple — who have both risen to social media fame as "whatWegandidnext" with over 220,000 followers across YouTube, Instagram, Twitter, Facebook and TikTok — has been together for over 13 years and married for four years, spending over £8,000, or approximately $10,787, on donor sperm and mandatory pre-insemination tests.
J.K. Rowling condemns trans activists protesting outside her home
Rowling claimed the protestors were "doxxing" her to "intimidate" her out of "out of speaking up for women's sex-based rights"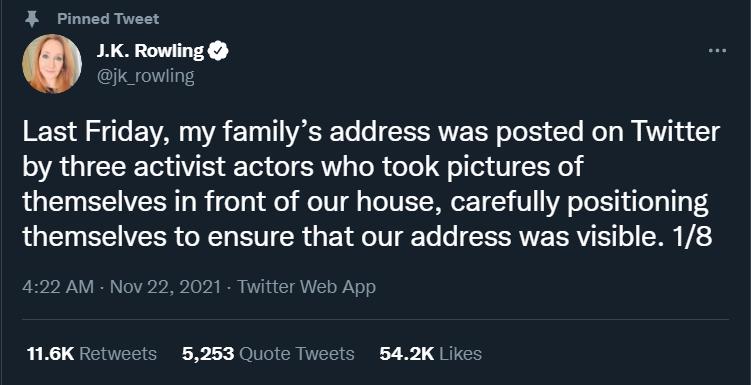 EDINBURGH, SCOTLAND — J.K. Rowling took to Twitter Monday to condemn three trans activists who protested in front of her home, accusing them of deliberately leaking her address.
The "Harry Potter" author named comedian Holly Stars, actor Georgia Frost and drag performer Richard Energy in her Twitter thread that said they "carefully position[ed] themselves to ensure that our address was visible."
The activists, protesting past Rowling tweets that many have called transphobic, held signs that read "Trans liberation now," "Don't be a cissy" and "Trans rights are human rights," according to Pink News.
Rowling claimed the protestors were "doxxing" her to "intimidate" her out of "out of speaking up for women's sex-based rights." She added: "They should have reflected on the fact that I've now received so many death threats I could paper the house with them, and I haven't stopped speaking out."
She also named several writers who have made anti-LGBTQ+ comments in the past, saying they "have been subject to campaigns of intimidation which range from being hounded on social media, the targeting of their employers, all the way up to doxing and direct threats of violence, including rape."
"None of these women are protected in the way I am," she said. "They and their families have been put into a state of fear and distress for no other reason than that they refuse to uncritically accept that the socio-political concept of gender identity should replace that of sex."
In the wake of her Monday tweets, the three activists have all either deleted their Twitter accounts or made them private.
In her widely condemned 2020 tweets, Rowling belittled trans people, saying, "'People who menstruate.' I'm sure there used to be a word for those people. Someone help me out. Wumben? Wimpund? Woomud?"
In response to the backlash, Rowling tweeted, "If sex isn't real, there's no same-sex attraction. If sex isn't real, the lived reality of women globally is erased. I know and love trans people, but erasing the concept of sex removes the ability of many to meaningfully discuss their lives. It isn't hate to speak the truth. The idea that women like me, who've been empathetic to trans people for decades, feeling kinship because they're vulnerable in the same way as women—i.e., to male violence—'hate' trans people because they think sex is real and has lived consequences—is a nonsense."
"I respect every trans person's right to live any way that feels authentic and comfortable to them," she continued. "I'd march with you if you were discriminated against on the basis of being trans. At the same time, my life has been shaped by being female. I do not believe it's hateful to say so."
Yet, many people, including trans rights experts, disagreed.
"There's just no evidence that me being me is causing problems for any of the other women I've met," tweeted Paris Lees, a trans journalist. "If there are ever any problems between women and trans women they should be dealt with sensitively and sensibly on a case by case basis. Please, for the love of God, leave us alone."
Manchester LGBTQ+ pub owners walk away after violent attacks
Masked attackers ambushed bouncers, smashed a window and made homophobic comments after they were denied entry into the venue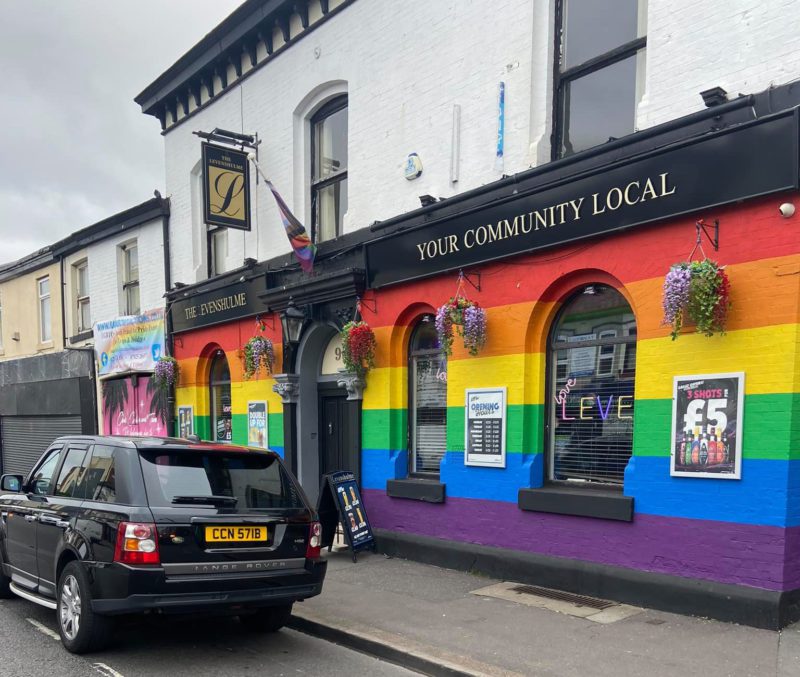 MANCHESTER, UK — The owners of the Levenshulme, a beloved LGBTQ+ pub in Manchester, are walking away from the bar after a string of violent incidents.
"Due to lots of recent events with aggression and violence and also having to pull back after the pandemic we feel it's the right time to leave the pub," the two owners, Colin Campbell and Chris Thompson, wrote on Facebook.
According to Manchester Evening News, masked attackers ambushed bouncers, smashed a window and made homophobic comments after they were denied entry into the venue in July. The bar was running at limited capacity because of the COVID-19 pandemic.
"It was vicious. Absolutely horrible," Campbell told the newspaper at the time.
It was not the first time the pub owners have been subjected to such attacks. According to their Facebook post, the two bought the bar in 2016, but left after they were robbed.
In 2019, the pub became available again, and they decided to "take the risk," introducing "the LGBTQ+ concept."
"We would like to thank each and every one of you that have supported us whilst we have been proprietors of the Levenshulme," they said. "We have had the most amazing time and we feel like the community has taken to us well, especially with the concept that we implemented."
They also encouraged patrons to "enjoy your time here with us while we still can," before they leave in January.
Another group of LGBTQ Afghans arrive in U.K.
Taliban has threatened to execute gay people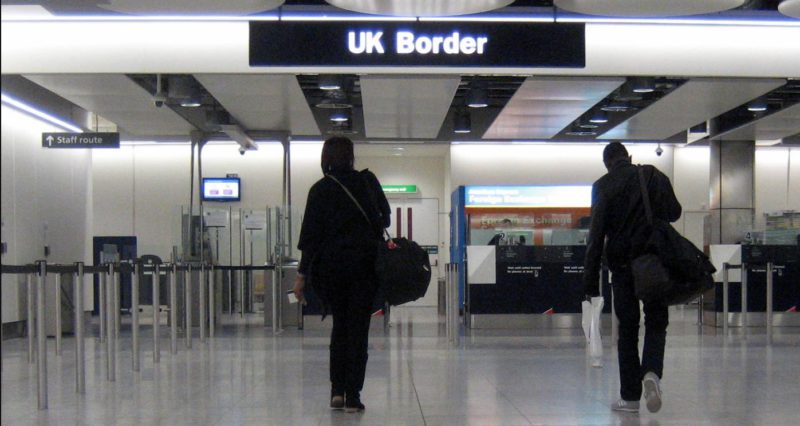 LONDON — British Prime Minister Boris Johnson's LGBTQ rights envoy has said another group of LGBTQ Afghans has arrived in the country.
Nick Herbert, who is a member of the British House of Lords, in a tweet said the group "arrived in the U.K. safely" on Nov. 5.
A group of 29 LGBTQ Afghans who Stonewall, Rainbow Railroad and Micro Rainbow evacuated from Afghanistan with the help of the British government arrived in the U.K. on Oct. 29. Herbert in his tweet did not say how many LGBTQ Afghans are part of the second group.
UPDATE: one week on, the UK has supported a further group of LGBT+ Afghans who arrived in the UK safely yesterday. Good news 🇬🇧🏳️🌈 https://t.co/XMnlPKCE4e

— Nick Herbert (@nickherbertcbe) November 6, 2021
The Taliban entered Kabul, the Afghan capital, on Aug. 15 and regained control of the country.
A Taliban judge in July said the group would once again execute gay people if it were to return to power in Afghanistan.
Some of the 50 Afghan human rights activists who Taylor Hirschberg, a researcher at the Columbia Mailman School of Public Health who is also a Hearst Foundation scholar, has been able to help leave the country since the Taliban regained control of it are LGBTQ. Rainbow Railroad, Immigration Equality and the Human Rights Campaign are among the groups that continue to urge the Biden administration to do more to help LGBTQ Afghans who remain in the country.