Lines redrawn – Gayborhoods divided into new legislative districts
Redistricting Commission considering draft maps that would divide LA's LGBTQ+ community threatening to dilute the community's voting power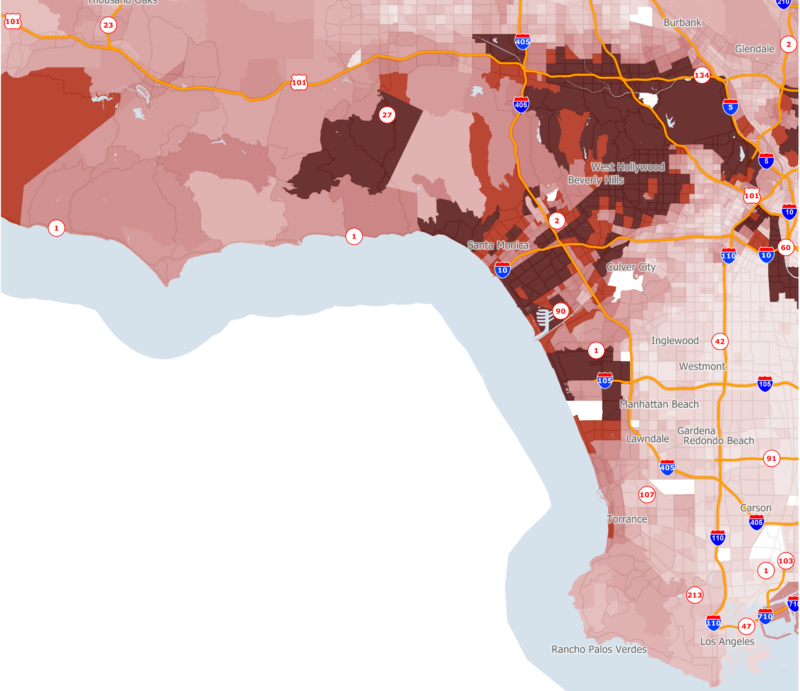 LOS ANGELES – Every ten years the United States Census is conducted, the results of which directly impact the apportionment measurements of populations to determine how Americans will be represented in the U.S. House of Representatives. A fair percentage of voters are well-informed and understand this subject matter, but what many don't realise is the impact the Census also has on the macro levels of representation in state governments.
"Every ten years, after the federal census, California must re-establish the boundaries of its Congressional, State Senate, State Assembly, and State Board of Equalization districts to reflect new population data and shifting populations. The Voters FIRST Act gave this power to California citizens ensuring that new and fair political boundaries are drawn without special interests, politics and political influence." – California Citizens Redistricting Commission website.
California's 14-member nonpartisan Citizens Redistricting Commission, has led the nation in using the redistricting process to enfranchise LGBTQ voters. In 2010, Equality California and Redistricting Partners led the first statewide effort to create local, state legislative and congressional districts that keep LGBTQ voters together in Los Angeles and West Hollywood, Long Beach, San Francisco, Sacramento, San Diego and Palm Springs, giving LGBTQ+ neighborhoods the political muscle to elect LGBTQ+ leaders and pro-equality allies.
Before Harvey Milk made history as California's first openly gay elected official in 1977, he two unsuccessful campaigns for the Board of Supervisors in 1973 and 1975, when San Francisco's supervisors were chosen in citywide at-large elections. It was only when the city transitioned to district-based elections that voters in the Castro — LGBTQ people, artists and immigrants — finally had the power to elect one of their own to the Board.
In 1990, a group of LGBTQ leaders in San Diego got together and advocated for a city council district uniting the LGBTQ communities around Hillcrest and Balboa Park — a district that has since elected an unbroken line of LGBTQ trailblazers like Christine Kehoe, Toni Atkins, Todd Gloria and Chris Ward, all of whom have gone on to serve in higher office.
On the Westside of Los Angeles, the LGBTQ community helped elect Sheila Kuehl the first out lesbian to the California Assembly in 1994 — then reelected her three more times, sent her to the Senate in 2000 and helped her become the first openly LGBTQ+ supervisor in Los Angeles County history in 2014.
These are just a handful of examples of how redistricting — the one-every-decade process of redrawing district boundaries for local, state and federal politicians based on new census results — can empower historically marginalized communities like LGBTQ people.
When communities are kept together and united in a single district, they have greater opportunity to elect "candidates of choice" — leaders from the community and allies who are responsive to their LGBTQ+ constituents' unique economic, health and social needs. 
Over the last 11 months, Equality California and Redistricting Partners have sought to replicate and scale that success, working with local community partners in the same historically LGBTQ+ regions, as well as emerging LGBTQ+ communities in the East Bay and Silicon Valley.
The 2021 Citizens Redistricting Commission — which draws new lines every 10 years for congressional, state legislative and Board of Equalization districts — has been receptive to the groups' arguments, once again recognizing the LGBTQ+ community as a "community of interest" that should be united in the redistricting process.
Indeed, both the California Constitution and the federal Voting Rights Act of 1965 mandate that such communities of interest be taken into account when states draw new district boundaries, and the California Constitution extends the requirement to local redistricting processes.
Despite this commitment by the 14-member commission to help empower LGBTQ+ Californians by keeping geographically connecting communities together in single districts, the Commission is now considering draft maps that would divide the heart of Los Angeles's LGBTQ+ community in Hollywood and West Hollywood between multiple state assembly, state senate and congressional districts — threatening to dilute the community's voting power in any one district.
Hollywood and West Hollywood — which are currently united in a single district at all three levels of government — are home to one of the densest LGBTQ populations in the nation. Their connected business districts feature LGBTQ-owned bars, restaurants and retail businesses. The communities share culture, character and recreation, with only an invisible municipal boundary separating neighbors and small business owners on opposite sides of the street.
By using this city boundary to divide the united community among multiple state legislative and congressional districts, the 2021 Citizens Redistricting Commission threatens to undo the hard work of their 2011 predecessors, who worked diligently to consolidate — and thereby empower — LGBTQ Angelenos a decade ago. And they're considering similar divisions right through the hearts of historic LGBTQ communities at the congressional level in Long Beach and the state assembly and senate levels in San Diego. 
LGBTQ people may not have their sexual orientations and gender identities counted by the U.S. census, but organizations like Equality California are doing the hard but necessary work to count LGBTQ+ residents and identify their geographically connected communities.
"It would be a colossal failure for California's redistricting commissioners to disregard and disempower the LGBTQ community by arbitrarily and unnecessarily dividing dense LGBTQ neighborhoods between multiple congressional and state legislative districts — whether by splitting Hollywood and West Hollywood or carving up the LGBTQ communities of Long Beach, San Diego, the Bay Area, Sacramento or the Coachella Valley," said Samuel Garrett-Pate, Managing Director of External Affairs for Equality California.
As of Wednesday, Los Angeles' primary 'Gayborhood' remains divided with the newly redrawn Assembly and Senate districts.
Anti-LGBTQ Rep. Devin Nunes announces he is leaving Congress
Nunes stated that he will be joining the newly formed former president Donald Trump's Trump Media & Technology group
WASHINGTON – Republican Rep. Devin Nunes, who represents California's 22nd Congressional District announced Monday that he would be retiring from the U.S. House at the end of the year. Nunes additionally stated that he will be joining the newly formed former president Donald Trump's Trump Media & Technology group.
The company announced in a separate statement that Nunes would serve as chief executive officer, beginning in January 2022. "Devin understands that we must stop the liberal media and Big Tech from destroying the freedoms that make America great," Trump said in a statement.
The company is preparing to launch a social media platform which it claims will rival Twitter, which had blocked the former president as a result of some of his tweets during and after the insurrection and attempted take over of the U.S. Capitol last January.
"The time has come to reopen the Internet and allow for the free flow of ideas and expression without censorship. The United States of America made the dream of the Internet a reality and it will be an American company that restores the dream," Nunes said.
The California Citizens Redistricting Commission, which is tasked with redrawing district boundaries has released draft maps, in the once every ten years realignment of congressional districts, that could have caused Nunes severe headache in a reelection bid had he decided to run again.
One of the former president's ardent loyalists, Nunes has repeatedly been at the center of controversy during his entire career on the Hill. In addition to his support of Trump, he has been openly antagonistic towards the LGBTQ community.
In 2010, Nunes voted against the repeal of "Don't Ask, Don't Tell," the law that prohibited gays from serving openly in the U.S. military. He also consistently received a "0" rating on LGBT issues from the Human Rights Campaign's Congressional Scorecard, which has a rating scale of 0 to 100.
He opposed legal recognition of same-sex marriage, and he also refused to back any LGBTQ+ legislation.
Over the years he has also been involved in a series of high-profile lawsuits, including a 2019 $435 million defamation lawsuit in which he claimed CNN libeled him by reporting he was digging up dirt on Joe Biden and Ukraine.
U.S. District Court Judge Laura Taylor Swain in Manhattan dismissed the suit against CNN on a technical ground: She found California law applied to the case and Nunes had failed to request a retraction as required under the laws of the Golden State. Nunes' lawyer had argued that the laws of Virginia or Washington, D.C., should apply, but the judge said it made the most sense to apply the laws of Nunes' home state to the dispute, Politico reported.
In 2019, Nunes also sued Twitter over two parody accounts that he claimed harassed him, @DevinNunesMom and @DevinCow. That lawsuit brought on merciless ribbing from late night show hosts and other comedians. The Late Show host Stephen Colbert mocked the Republican congressman explaining how Nunes' lawyers arrived at the $250 million amount for the lawsuit: "You take the value of Devin Nunes' reputation and you add $250 million dollars."
This week the Washington Post reported that the publicly traded company that plans to merge with former president Trump's social media company is under investigation by two federal regulators, which have asked for stock trading information and communications.
Digital World Acquisition Corp. disclosed in a Securities and Exchange Commission filing that it had received "certain preliminary, fact-finding inquiries" from the Financial Industry Regulatory Authority in late October and early November regarding stock trading tied to the merger agreement announced Oct. 20 the Post reported.
*******************
Devin Nunes leaving Congress to head Trump's media company
Kick Big Tobacco OUT of California Political Campaigns launches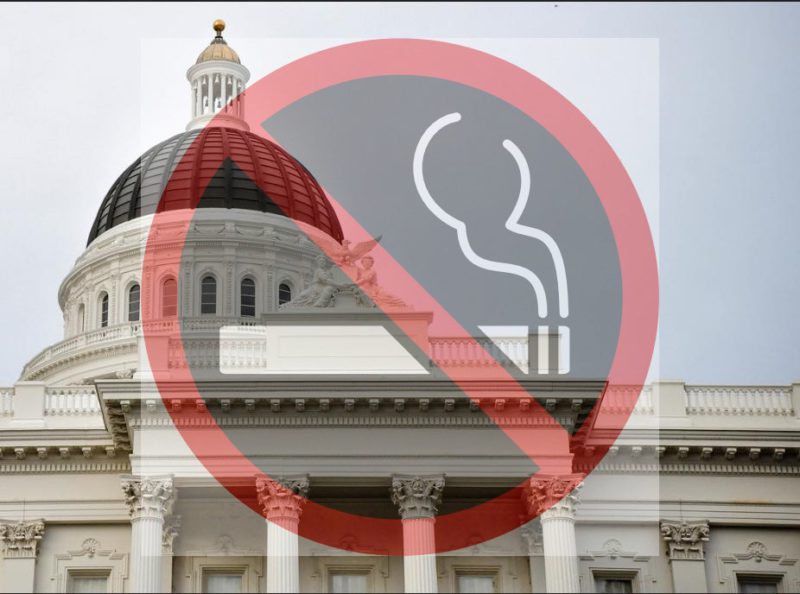 LOS ANGELES — The OUT Against Big Tobacco coalition supported by Equality California Institute launched a pledge last week urging California legislators and candidates to voluntarily refuse campaign contributions from the tobacco industry.
A total of sixteen legislators and candidates have taken the pledge thus far, with more expected to sign on as the 2022 campaign season gets underway.
The pledge was launched in conjunction with the American Cancer Society's Great American Smokeout, a national day in recognition of tobacco users who are looking to quit tobacco for good. LGBTQ+ people are more than TWICE as likely to smoke as our non-LGBTQ+ peers, and nearly 30,000 LGBTQ+ people across the country die every year of tobacco-related causes.
Initial signers of OUT Against Big Tobacco's pledge not to take tobacco industry campaign contributions include:
Senator Lena Gonzalez (D-Long Beach)
Senator Dave Min (D-Irvine)
Senator Scott Wiener (D-San Francisco)
Assemblymember Sabrina Cervantes (D-Corona)
Assemblymember Tasha Boerner Horvath (D-Encinitas)
Assemblymember Cottie Petrie-Norris (D-Laguna Beach)
Annie Cho, candidate for Assembly District 38
Supervisor Matt Haney, candidate for Assembly District 17
Daniel Hertzberg, candidate for Senate District 18
Mayor Christy Holstege, candidate for Assembly District 42
Bilal Mahmood, candidate for Assembly District 17
Mayor Lily Mei, candidate for Senate District 10
Caroline Menjivar, candidate for Senate District 18
Andrea Rosenthal, candidate for Assembly District 36
Rick Chavez Zbur, candidate for Assembly District 50
"For decades, Big Tobacco has used their profits to place themselves as friends of our community. This year we are kicking them OUT; out of our Pride, out of our organizations, and out of our politics," said Equality California Program Manager, Dr. Shannon Kozlovich. "We are calling all 2022 California State legislative candidates to stand with us and pledge to run tobacco free campaigns.
"The tobacco industry is killing our children, killing people of color, killing people that have underlying health conditions. We have to take a stand by not accepting tobacco contributions!" said Senator Lena Gonzalez.
In California's 2020 Senate and Assembly election cycle, tobacco companies spent $6 million on campaign contributions, while spending millions more lobbying against legislation to prohibit the sale of flavored tobacco products — products disproportionately targeted towards LGBTQ+ people, people of color and our young people.
"The tobacco industry serves no purpose other than to make people sick. Tobacco money is not essential for people to win" states Senator Scott Wiener.
California voters in a new poll say society will completely break down
QUESTION: Agree or disagree: I am worried that a complete breakdown in American society could happen in my lifetime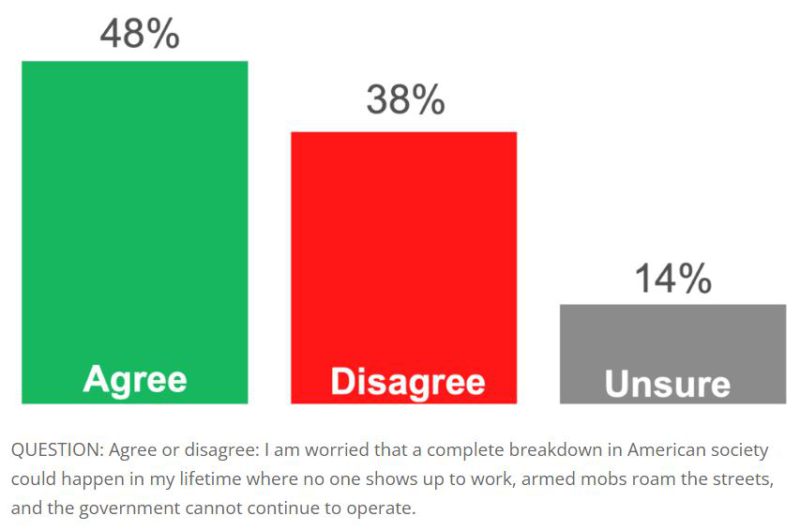 NEWPORT BEACH – A new poll released last Thursday by Probolsky Research found that a near majority of California voters think that a complete breakdown in American society could happen in the next couple of decades or so where no one shows up to work, armed mobs roam the streets, and the government cannot continue to operate.
QUESTION: Agree or disagree: I am worried that a complete breakdown in American society could happen in my lifetime where no one shows up to work, armed mobs roam the streets, and the government cannot continue to operate.
The results are even more dramatic among Republicans, 69% of whom say they are worried, and those fifty and older who say American society is on the brink. Black voters too.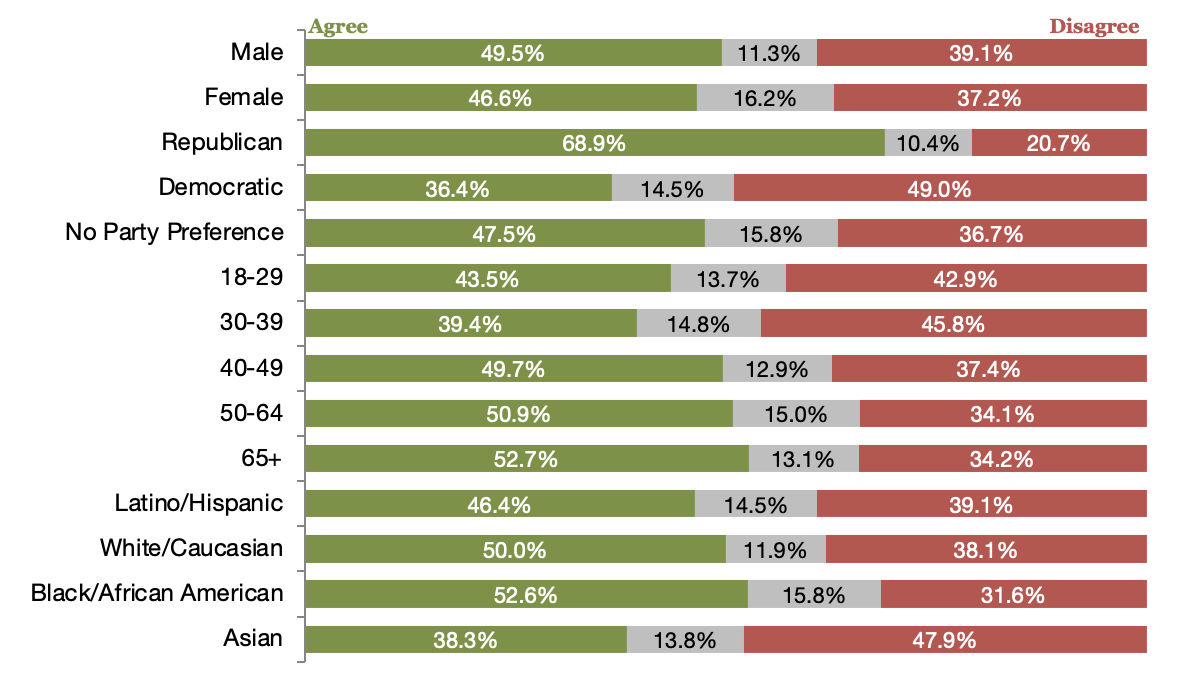 Full majorities in Los Angeles County, the Central Valley and Northern California also believe Californians are doomed, as do a majority of those who prefer to speak Spanish.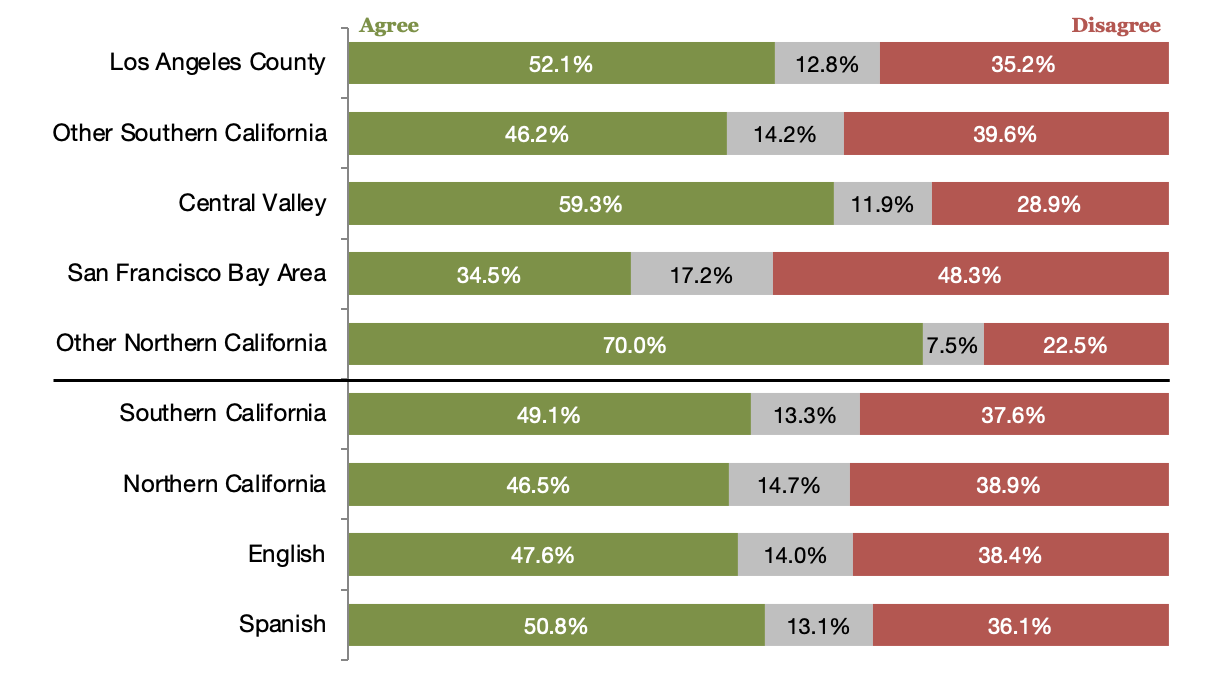 The multi-mode poll was conducted by telephone and online among 900 California voters from November 12 – 18, 2021. A survey of this size yields a margin of error of +/-3.3% and a 95% confidence level. This survey question was not sponsored by a third party, the results are being released for public interest.
Probolsky Research which conducted the poll is a non-partisan Latina- and woman-owned research firm with corporate, election, government, and non-profit clients.