Assembly Speaker strips Evan Low of committee chair- no reason stated
Speaker Anthony Rendon under fire from LGBTQ, diversity groups for sidelining one of California's top gay legislators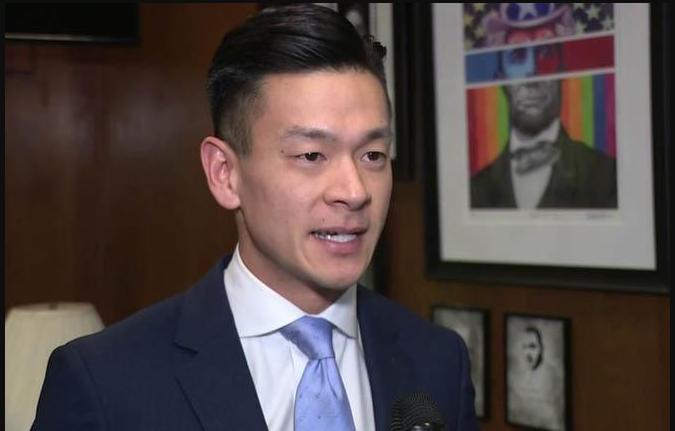 SACRAMENTO – The Speaker of the California Assembly Anthony Rendon (D-Los Angeles) abruptly stripped Assemblymember Evan Low (D-Campbell) of both of his positions as chairman and member of the Assembly's Business and Professions Committee Wednesday without a stated reason.
In a letter to Sue Parker, the Chief Clerk of the Assembly, Rendon named Assemblymember Marc Berman (D-Palo Alto) as Low's replacement without explanation. Low, who has served as chair of the committee for the past five legislative sessions, offered no direct comment instead stating in a release via his office; "It has been an honor to serve as chair of the Assembly's Business and Professions Committee, where my colleagues and I crafted legislation to help small businesses, combat the opioid crisis, implement a system to regulate legal cannabis, and work with Governor Newsom to protect patients and health professionals during the COVID-19 pandemic."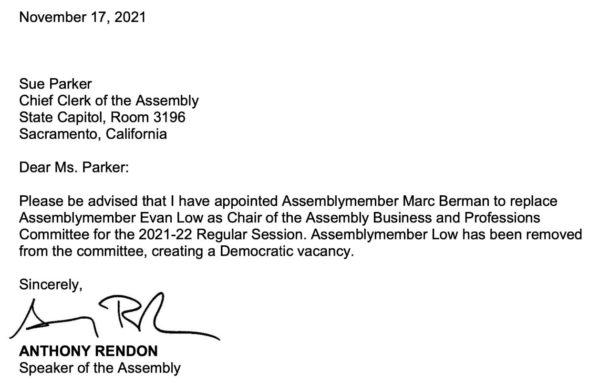 Low serves as Chair of the California Legislative LGBTQ Caucus and Vice Chair of the California API Legislative Caucus, his removal brought immediate condemnation from groups aligned with those marginalised communities.
"We are deeply disappointed to see Assemblymember Low removed as Chair of the Assembly Business and Professions Committee without any explanation. At a time when the API community faces a surge in hate, violence and discrimination, and state legislatures across the country relentlessly attack the LGBTQ+ community, Assemblymember Low has provided critical representation for our communities in Sacramento," Equality California said in a statement. "He has chaired the B&P Committee for the last five years with policy-driven and solution-oriented leadership. Removing Assemblymember Low as chair is an unfortunate example of people of color — especially API people — being sidelined from leadership roles despite demonstrated success and a commitment to strengthening and diversifying the Legislature."
The Washington D.C. based non-profit OCA-Asian Pacific American Advocates, a 48 year-old group that has chapters in all 50 states, dedicated to advancing the social, political, and economic well-being of Asian Americans and Pacific Islanders, tweeted their displeasure:
Assemblymember @Evan_Low remains a key leader and representative for both the AAPI and LGBTQ+ communities. Stripping him of the position moves California backwards in its work to protect and serve its constituents, many of whom are AAPI.

— OCA–Asian Pacific American Advocates (@OCANational) November 18, 2021
Assembly sources told the Blade over the past two days that Rendon's actions appear to be politically driven retaliation stemming from several factions who had approached Low to campaign for the Speaker's gavel this past summer, unhappy with Rendon's handling of the legislative calendar as well as his handling of certain matters on the Democratic agenda.
One source pointed out that "stripping him [Low] of his chair was ridiculous and a petty move that smacked of revenge on the Speaker's part given that he [Low] has held a personal fundraiser for Rendon and raised $120 thousand for the Speaker."
A legislative staffer speaking to the Blade on background Friday said that the optics of the Speaker's action was terrible. "You remove the gay lawmaker who heads the LGBT caucus and vice-chairs the Asian-PI caucus without reason? Look its clearly revenge- but Evan told those people he wasn't going to do an end run on the Speaker and he didn't."
"Speaker Rendon has the right to replace any committee chair, but he also has the responsibility to explain why. To remove Evan Low – the only out LGBTQ AAPI committee chair in the Assembly – from his position without explanation is problematic, especially with no other LGBTQ people serving as chairs. At a time when the LGBTQ community and the AAPI community face increasing harm, we need more bold leadership like Evan Low's, not less."

Annise Parker, LGBTQ Victory Institute President & CEO
Movement is afoot inside Assembly circles as disbelief is turning to anger. Another source speaking to the Blade on background said that the Speaker's action looks like it will backfire. "I've heard that some are saying they will go on the record in the next week- and some are really pissed off. He's [Rendon] annoyed the Black caucus, now the Asian caucus- the people thinking about to go on the record, that momentum is building."
The Speaker is not commenting nor making public statements as of Friday. One source told the Blade that a prominent non-profit leader had texted Rendon expressing grave concerns over what appeared to be a capricious move in removing Low and received no answer other than "Message received."
One of oldest LGBTQ non-profit political groups, The Bay Area Municipal Elections Committee (BAYMEC) a four-county LGBTQ political action committee (PAC) which has been advocating for the civil rights of LGBTQ people since 1984 in the central coast counties of San Mateo, Santa Clara, Santa Cruz, and Monterey, took to Twitter expressing its outrage.
Assemblymember Low's leadership has been crucial in responding to the crisis of hate and attacks against AAPI and LGBTQ+ people. To talk about elevating leaders that represent our communities while doing the opposite is mere lip service.

— BAYMEC (@BAYMEC) November 19, 2021
On the B&P Committee, Low has delivered results for all Californians. Removing the only openly LGBTQ AAPI committee chair in the Assembly is deeply troubling.

— BAYMEC (@BAYMEC) November 19, 2021
We demand an accounting of your actions against @Evan_Low and an explanation of how less diversity in leadership positions makes California a better place. @SpeakerRendon @Rendon63rd

— BAYMEC (@BAYMEC) November 19, 2021
The Bay Area Reporter noted that the Sacramento Bee first reported about Low being stripped of his chairmanship. His being removed means he no longer chairs any committees, as per Assembly rules its members are only given one chairmanship per legislative session. Low remains a member of the communications and conveyance; elections; governmental organization; and higher education committees.
Zbur is Assemblymember-elect as Abramson concedes
When Zbur is sworn in on December 5 and takes office, he will join the largest Legislative LGBTQ+ Caucus in California history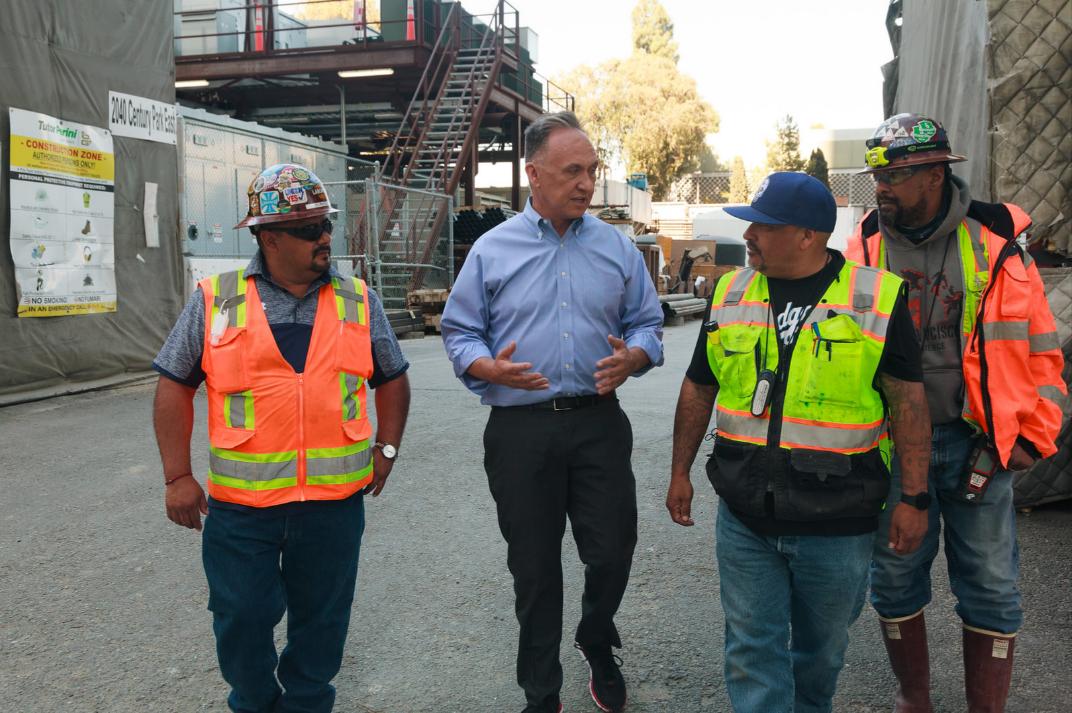 LOS ANGELES – The latest election results released by the Los Angeles County Registrar-Recorder/County Clerk's office on Tuesday indicated that former Equality California Executive Director and leading environmental attorney, Rick Chavez Zbur, had won the seat to represent California's 51st Assembly District.
Zbur's opponent Louis Abramson issued a statement of concession congratulating the Assemblymember-elect:
"One of our campaign mantras is: The hard part comes after the hard part. Well, this is the hard part. While many votes are outstanding, we're at 44.6%. Having been outspent nearly eight to one by a well known opponent, this achievement is incredible. Nonetheless, we don't see a path to 50%+1. With a full heart and a grateful soul, it's time to close this chapter.
I want to congratulate Rick Zbur on his victory in this race. I will do everything I can to help him succeed in confronting the existential challenges facing our shared community—homelessness, housing affordability, mental health reform, and climate change.
Rick ran with generosity and kindness. His previous work made California more equitable and just. It has been a privilege to campaign with him and to have the opportunity to advance that work. Rick will be an effective advocate for our district. I look forward to being his partner in repairing our world, and I invite you all to join me." 
In an email to the Blade Tuesday afternoon, Zbur wrote:
"As the votes continue to be counted, our campaign is confident that our margin of victory will continue to grow.  I'm incredibly humbled and grateful to the voters across AD-51 who powered our campaign to a victorious finish. We are proud that we won with a substantial margin in every city across the district.  This victory was only possible because of the dedication and effort of thousands of people —supporters, contributors, and volunteers who fueled our campaign, and I am incredibly grateful. I'm also deeply proud that my victory ensures that the 51st District—and the County of Los Angeles—finally has the LGBTQ+ representation in the State Assembly that it deserves. 
I would like to congratulate my opponent Louis Abramson for his dedication to our community, and for running an energetic campaign that was focused on the issues—many of which we agree about. I appreciate his gracious congratulations call yesterday and his offer to work together in the future to improve the lives of the people of California.
Our campaign was never about one person – it was about ensuring real change and lasting progress to improve the lives of the people of California and the 51st District. It was about assuring that our government tackles effectively the issues that matter most—affordable housing and homelessness, climate action, safer and sustainable communities, good jobs with good pay and safe working conditions, civil rights and social justice for all, and more. I'm proud of the movement we have built and I look forward to beginning the hard work to achieve a government that works for every Californian, especially our most vulnerable.  I am excited to begin my work in the Assembly to deliver for families across the 51st District."
Early on in his candidacy Zbur received the backing of various organizations and political groups including labour, civic, environmental as well as this newspaper. Zbur was endorsed by Equality California early in April 2021, alongside the California Legislative LGBTQ+ Caucus.
When Zbur is sworn in on December 5 and takes office, he will join the largest Legislative LGBTQ+ Caucus in California history.
Equality California released the following statement from its Executive Director Tony Hoang celebrating the victory:
"My friend Rick Chavez Zbur has spent his career fighting for justice and is exactly the type of champion LGBTQ+ Californians need in the Assembly. From a small farming community in the Rio Grande Valley to the halls of the California Capitol, Rick's life has been defined by service to his community and his country. I know that his bold, experienced leadership will continue to move our state forward, and he will deliver progressive results for the people of the 51st Assembly District.
"Equality California looks forward to being a partner to Rick in his new role, as we continue our shared fight for a world that is healthy, just and fully equal for all LGBTQ+ people." 
California's 51st Assembly District includes West Los Angeles, Hollywood and West Hollywood.
MEMBER OF THE STATE ASSEMBLY, 51st District
| Candidate(s) | Votes | Percent |
| --- | --- | --- |
| RICK CHAVEZ ZBUR (D) | 57,323 | 55.40% |
| LOUIS ABRAMSON (D) | 46,145 | 44.60% |