New website to help students take action against bullying launches
Study after study has shown that bullying & harassment in schools has long-lasting & dangerous repercussions for mental health of students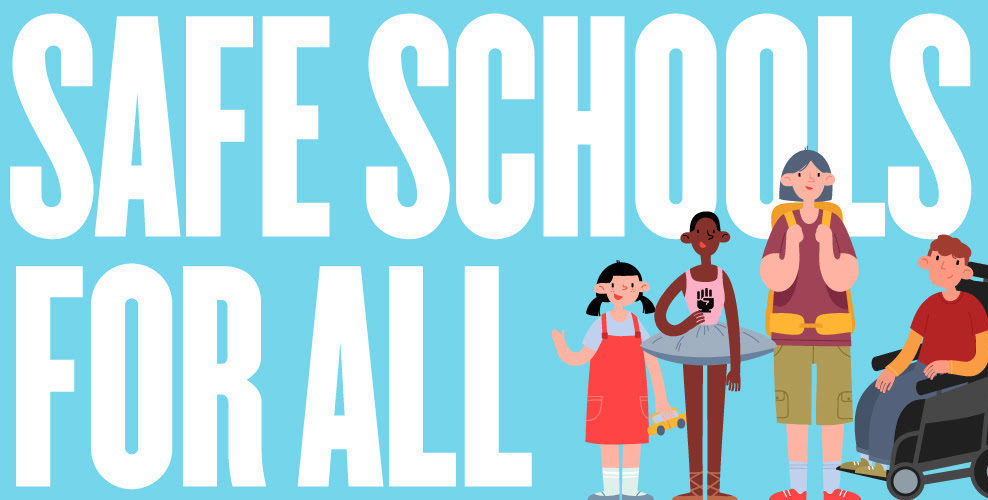 WASHINGTON — As schools and school districts across the country face hostile protests of LGBTQI+ inclusive education, students who are experiencing discrimination, bullying and harassment based on their sexual orientation, gender identity or gender expression now have a new resource to help defend their rights.
"Safe Schools for All" is a unique resource to help make schools safe and inclusive of all students and is rooted in guidance from the Civil Rights Division of the U.S. Department of Justice and the Office of Civil Rights of the U.S. Department of Education. 
GLBTQ Legal Advocates & Defenders (GLAD), GLSEN, the National Center for Lesbian Rights (NCLR), and PFLAG National, four of the nation's leading LGBTQI+ organizations, collaborated to create SafeSchoolsForAll.org for students, parents, and supporters to take action against bullying, harassment and discrimination.
According to GLSEN's 2019 National School Climate Survey, 86% of LGBTQ students experienced harassment or assault based on their sexual orientation, gender expression and gender identity. Of that majority, 57% of students did not report the incident to school staff because of doubt that effective intervention would occur or fear the situation would only worsen once reported.
"Bullying has overwhelmingly negative effects on a student's educational outcome and mental health," said Melanie Willingham-Jaggers, Interim Executive Director of GLSEN. "We know that bullying leads to lower GPAs, increased absences, and higher levels of depression, so it is imperative to show support and create safe and inclusive school environments. With positive support and resources like 'Safe Schools for All' available, our goal is for all LGBTQI+ students to have a thriving educational experience while feeling safe sharing their identity without judgement or harassment."
In states and school districts across the country, LGBTQI+ students have witnessed their rights come under attack. From legislation to prohibit transgender athletes from participating in school sports to protests to ban LGBTQI+ affirming books, student clubs, plays, and displays from schools and libraries, the attack on protections for LGBTQI+ students has been relentless since the 2020 election. This has translated in many instances to anti-LGBTQI+ bullying and harassment on K-12 school campuses, from Illinois to Oregon to Tennessee, and beyond.
"When adults act badly by bullying school board officials and staff, kids take note and continue the behavior in the classroom. This is a trend PFLAG families across the country have been working to end," said Brian K. Bond, Executive Director of PFLAG National. "Until LGBTQI+ people are fully protected from discrimination by federal law, resources like 'Safe Schools for All' are necessary and useful tools to protect our LGBTQI+ loved ones." 
Earlier this year, the Office of Civil Rights issued a public notice clarifying that LGBTQI+ students are protected under Title IX from discrimination at school based on their sexual orientation and gender identity. "Safe Schools for All" outlines Title IX protections and steps to take, including filing a complaint with the Office of Civil Rights, when students experience anti-LGBTQI+ bullying, harassment or discrimination. Students, families and administrators can also turn to the site to find a host of resources to help improve their school climate and support LGBTQI+ students.
"Schools have a responsibility to investigate claims of sex discrimination, including sexual harassment, made by students who face hostility because of their perceived or actual sexual orientation, gender identity, or transgender status," said Jennifer Levi, Transgender Rights Project Director of GLAD. "It's the law. It's also an essential step in improving school climate for all students. We hope that 'Safe Schools for All' will be an accessible tool for both families and administrators in protecting the health, safety, and well-being of all students." 
Steps students can take when they experience bullying, harassment, or discrimination:
Notify a teacher or school leader. File a formal complaint with the school, school district, college, or university.
Document the incident. Write down the details about what happened, where and when the incident happened, who was involved, and the names of any witnesses.
Ask for support. Seek support from your school to accommodate for language and disability accessibility needs including translating or interpreting information. Counseling and other mental health support can be helpful for a student who has been harassed or bullied. 
Consider filing a complaint with the Office for Civil Rights at the U.S. Department of Education.
"Study after study has shown that bullying and harassment in schools has long-lasting and dangerous repercussions for the mental health and well-being of students – particularly LGBTQI+ youth," said Imani Rupert-Gordon, Executive Director of NCLR. "By working with our partners to create the 'Safe Schools for All' resource website, it is our hope that we can work with administrators, teachers, staff, students and their families to create learning environments that are free of harassment and discrimination, and promote the personal safety of every student in every school in the United States."
The PaykanArtCar is putting LGBTQ+ rights for Iranians on the map
Shojaian's art is becoming a symbol for Iranian LGBTQ+ rights around the world, even though it made its world debut in only October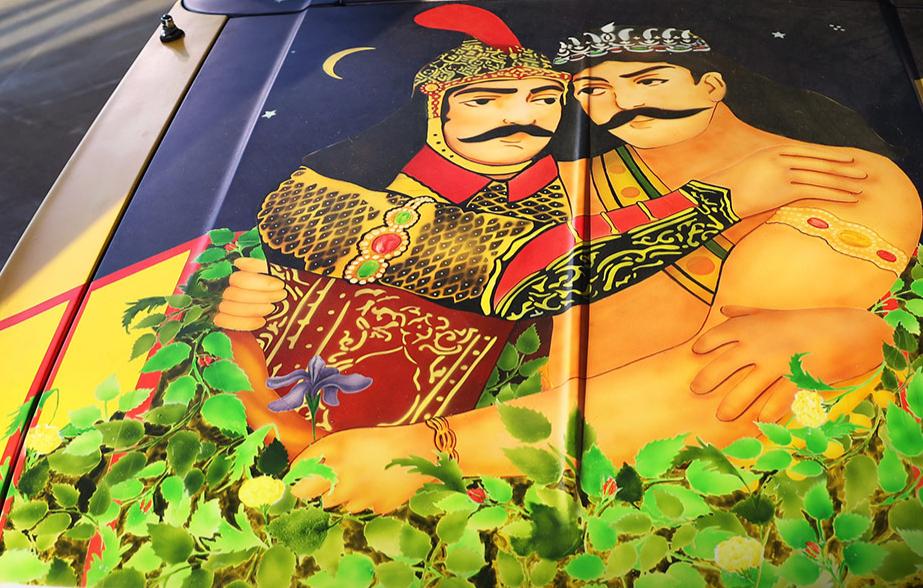 MIAMI – To many Americans, the word Paykan probably doesn't mean much, even if they know what it is. But to Iranians, the Paykan car is iconic.
The first Iranian-produced car, colloquially referred to as the "Iranian chariot," was the pride of Iran while the country was still producing them. Production of the car ended in 2005, but it has forever left its mark on Iranian culture, even if it is mostly nostalgic at this point.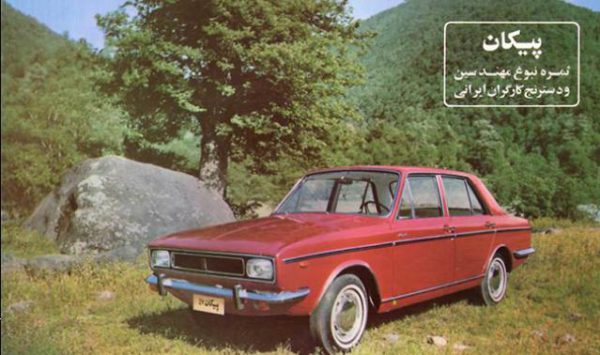 But – as the founder of LGBTQ+ nonprofit PaykanArtCar, a group dedicated to the rights of queer Iranians, Dr. Hiva Feizi told the Blade – the culture it represented was one of the oppression and persecution of LGBTQ+ Iranians. A culture that still exists to this day.
"Iran is a country where there are still honor killings of gays and systematic oppression by the government," Feizi said.
Equaldex, an LGBTQ+ resource that tracks queer rights and laws, gave Iran a 6 out of 100 equality index score. In the country, homosexuality is punishable by death, and gay marriage is illegal. LGBTQ+ people have virtually no protections in Iran and, according to World Values Survey, live in a society where 90.2% of people do not believe homosexuality is justifable, according to World Values Survey.
Worse is how little attention the rest of the world, especially the English-speaking world, gives to LGBTQ+ rights in Iran. "The media doesn't pay attention to this issue of human rights when it comes to Iran," Feizi said.
She said that it's not that she doesn't think Americans don't care about human rights, but "when it comes to a country like Iran, it's not in the media, so the average American doesn't know about it – they don't hear about it."
That's why Feizi has made it her mission to give the LGBTQ+ community in Iran a voice with her nonprofit PaykanArtCar.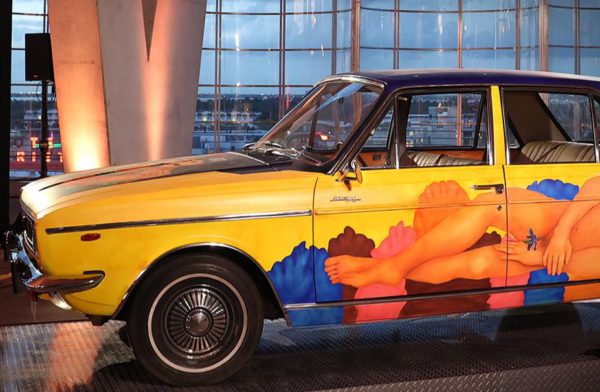 The organization started after acquiring a 1974 Paykan Hillman Hunter limousine, the same car that was gifted to the authoritarian Romanian dictator Nicolae Ceaușescu by the former Shah (king) of Iran Mohammad Reza Pahlavi.
"It adds another layer of importance that we had a car that was once driven by a dictator," Feizi said. "And what better way to use that car than as a vehicle for freedom."
Under the rule of Pahlavi, the last monarch of the Pahlavi dynasty, homosexuality was criminalized, but conditions for LGBTQ+ people got exponentially worse after the 1979 revolution.
Paykan notes the significance of the revolution on their website, saying: "Since the Islamic revolution in 1979, Iran has systematically oppressed, persecuted, and executed thousands of members of the LGBTQIA+ community."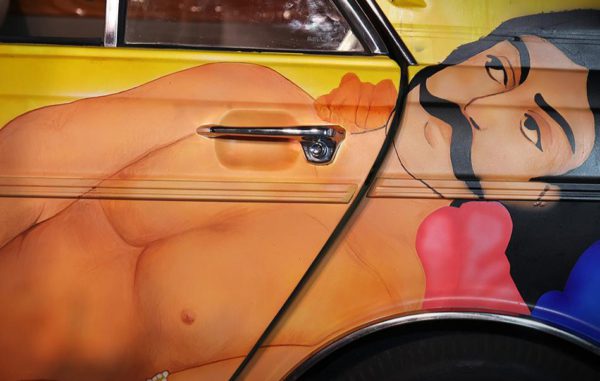 After the acquisition of the car, it was turned over to Iranian painter and visual activist Alireza Shojaian, an artist in exile who now lives in Paris, as a blank canvas. He would be the one tasked with transforming the car into the "vehicle for human rights and human dignity in Iran."
Shojaian left Iran in 2017 due to the dangers of being a queer person in the country. He found refuge in Paris and has been making LGBTQ-themed art ever since. He is the first artist to collaborate with PaykanArtCar.
"The aim of this edition of the PaykanArtCar is to shed light on the deadly abuse of LGBTQIA+ people in Iran, a problem that has been repeatedly denied by the regime and neglected by Iranian society, including in the diaspora," Shojaian said.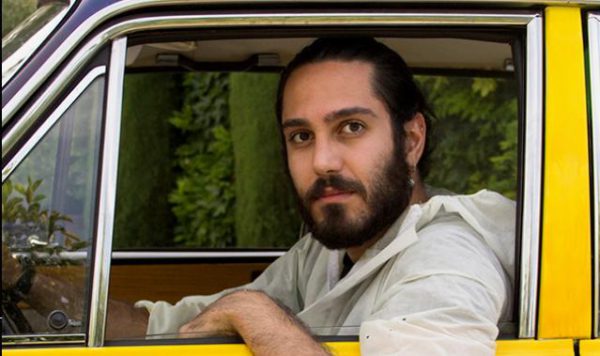 According to the organization's website, Shojaian borrowed images from Hossein Qollar-Aghasi's, a 20th century Iranian painter, paintings titled "Sohrab and Shaban" – inspired by "The Persian book of Kings," which was written over 1,000 years ago and tells the story of Iran from the dawn of time to the 7th century.
"I use these images to narrate the contemporary story of Alireza Fazeli's death and the brutal repression of the LGBTQIA+ community in Iran," Shojaian said.
He explains: "On the front of the car, I have turned the battle between these two national characters, Sohrab and Shaban, into a romantic moment taking place in a garden under the starry night sky of Shiraz. On the sides of the car are scenes of their deaths as the result of their forbidden love. On the left, the scene of Sohrab's death refers to Articles 233-234 of the penal code of the Islamic Republic of Iran, which makes sexual relations between men punishable by death. On the right, the scene of Shaban's death refers to the killing of Alireza Fazeli, and to hundreds of similar murders that no one hears about."

Fazeli, a gay Iranian man, was reportedly kidnapped and beheaded in Iran earlier this, drawing outrage from world. According to the BBC, it is believed that he was killed by male family members after they discovered evidence that he was gay.
After news of his death broke, celebrities from popstar Demi Lavato to RuPaul's Drag Race contestant Jackie Cox took to social media to spread awareness about Fazeli's tragic death.
Now, Shojaian's art is becoming a symbol for Iranian LGBTQ+ rights around the world, even though it made its world debut in only October.
Recently, in partnership with Toronto-based art nonprofit 3.19.27(2), the car made a stop in Toronto, Canada, receiving a spotlight in Canada's largest newspaper the Toronto Star. It has also been featured in publications like the New York Times and Time Magazine.
Still, the organization's bold message hasn't been celebrated everywhere.
In October, Shojaian was invited by organizers of AsiaNow, a Parisian art fair showcasing the diversity of Asia's contemporary art scene. But, according to PaykanArtCar, the organizers revoked their invitation just days before the art fair was set to start.
After several attempts to convince AsiaNow to reconsider, the group was told that their "political criticism of the Iranian's regime was too extreme."
"It is a tragic result that the AsiaNow fair refuses to rise above the political pressure and instead resorted to excluding Alireza from the fair," said PaykanArtCar Co-Founder and Ambassador Mark Wallace in a press release at the time. "Simply put AsiaNow made the wrong choice. Choosing to display galleries in a French Art fair, either approved by Iran's regime or censored by Iran's regime to the exclusion of Alireza was the wrong choice. Alireza speaks powerfully for the rights of the LGBTQ+ community inside Iran and out. We will continue to stand in support of Alireza."
Feizi added: "I'm shocked that the Iranian regime that drove him from his home country has now found another way to silence him and his pro-LGBTQ art in France, supposedly a bastion of free speech and liberalism. The PaykanArtCar will not stop advocating for the rights of those oppressed inside Iran and we will continue to display this car."
Feizi knows she cannot let moments like these take away from what the group has accomplished thus far.
"It's been very eye opening and touching the support we've gotten," she said. "And also the negative comments, which I also see as a positive because I think that any discourse is good. Let's talk about it. Let's put the LGBTQ community topic on the map for Iranians."
Of course, Feizi hasn't been able to push her message without help from others. In addition to Shojaian and Wallace, Feizi has also had the unwavering support of Matt Forouzandy, the Artistic Director and Curator for both 3.19.27(2) and Paykan.
"Matt has been a big supporter who has been putting his own time and his own energy into this," she said.
Forouzandy, a gay man from Iran, told the Blade that he and his organization 3.19.27(2) were very interested in the PaykanArtCar from the beginning.
"[3.19.27(2)] looks for artists being censored, artists speaking out about homophobia, women rights, stuff like that," he said. "So, we were very interested from the beginning of what PaykanArtCar was doing."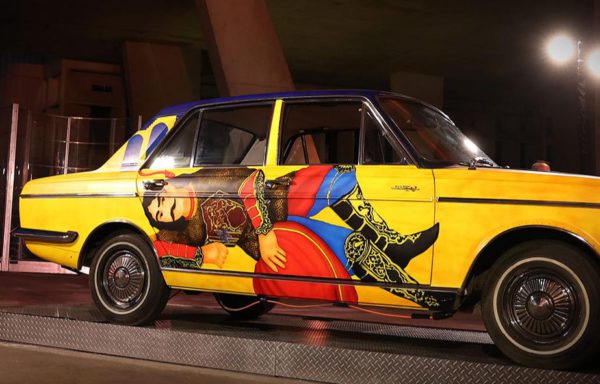 He added that Shojaian's "work is going to be in art history."
However, both Feizi and Forouzandy know that the PaykanArtCar will not stop here. "The concept of Paykan is going like beyond one artist because they want to focus on Iranian queer rights," Forouzandy said. "They're gonna pass the peg on to so many different artists and each piece of artwork will be a piece of a puzzle to show the bigger picture."
Specifically, Feizi wants to continue to tour the car around the world to bring "Iran human rights issues to the eyes of the public." From the Canadian parliament and the U.S. Congress to Oslo and the rest of Europe, she has big dreams for the car and what it could mean for Iranians.
"I want a change in Iran," she said. "I want a better Iran in the future where everybody is equal and human rights and human dignity is respected."
GSA's Save Lives
LGBTQ young people are more likely to experience bullying, discrimination, violence and mental health crises while in school

By Brandon J. Wolf | ORLANDO – We launched The Dru Project five years ago in honor of our best friend, Drew Leinonen. At his funeral just a few days following the shooting at Pulse, I made a quiet promise: to always fight for a world that he would be proud of. And that has always been our mission as an organization.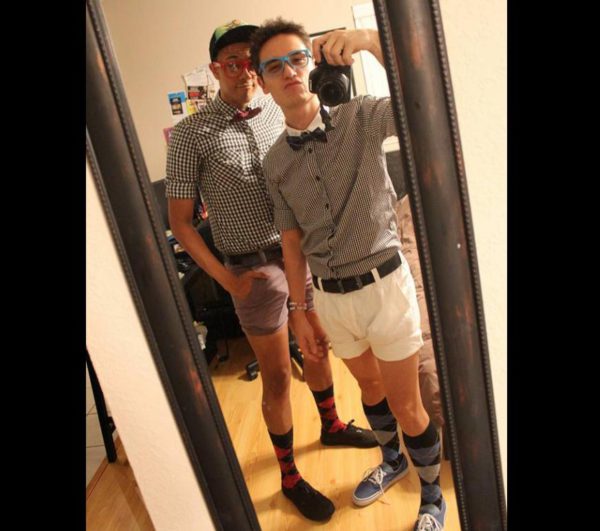 A world that Drew would be proud of is one that each of us can be proud of. It's one where everyone, no matter who they love or how they identify, is affirmed, valued, and given every opportunity to thrive. And in order for us to get there, we have to create spaces for young people to feel comfortable being themselves and empower them to foster a culture of inclusion in their schools.
That's why we have laser-focused our work on investing in the power of Gay Straight Alliance clubs. Considering that Drew proudly launched his high school's first GSA when he was in high school, it's safe to say he would be doing the same work if he was still with us.
To be clear, Gay Straight Alliances save lives. All the data we have tells us that LGBTQ young people are more likely to experience bullying, discrimination, violence and mental health crises while in school. Everyday is a fight to belong — to survive. But the data we have also tells us that the presence of affirming spaces in schools improves outcomes and cuts suicide risk by nearly 50%. Let me say it again: Gay Straight Alliances, the work you are fueling, save lives.
When I made that promise to Drew, I couldn't have imagined all we'd accomplish together. With your support, we have blazed trails for a new generation of LGBTQ leaders. And with your continued support, we can reach new heights in the year to come. We can fuel more Gay Straight Alliance clubs, cultivating new crops of leaders. We can move closer to the world that Drew would be proud of.
Friend, I'm so proud of all the work we've done together over the past five years and get chills when I think about what's on the horizon. With you in this work, we can give students everywhere a place to belong — to thrive.
Next week, our friends who produced last year's Gay Ol' Christmas are putting on an encore to help us raise money again this year! Join us on 12/22 at 3pm EST for a fabulous re-stream!
Thank you for your passion and vision. Let's go change the world.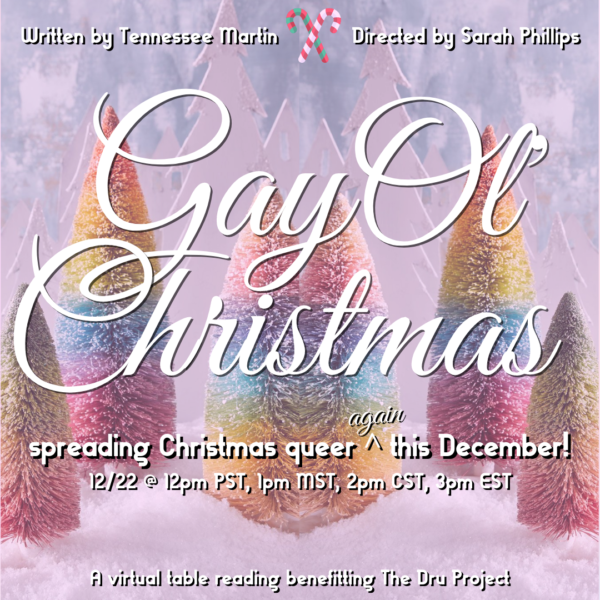 ********************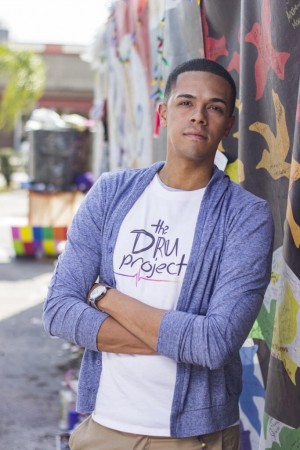 Brandon J. Wolf is the Vice-President of the Dru Project.
Wolf, who survived the attack inside the Pulse Night Club in Orlando on June 12, 2016, has gone on to not only be a fierce advocate for sensible gun control laws and enforcement, but is a nationally recognized advocate for LGBTQ+ equality and human/civil rights.
He currently serves as the Central Florida Development Officer and Media Relations Manager for Equality Florida.
LGBTQ+ adult population in United States reaches 20 Million
The household probability survey showed nearly 8% of the total adult population almost double prior estimates for the LGBTQ+ community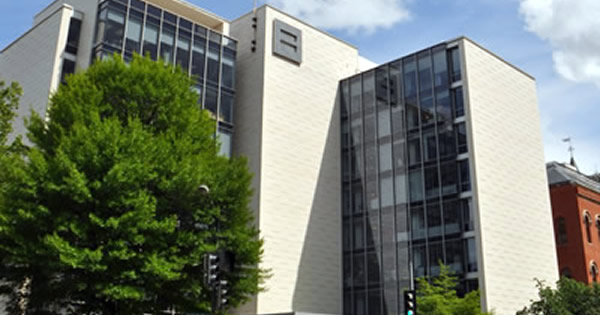 WASHINGTON – In an analysis of the U.S. Census Bureau's Household Pulse Survey, the Human Rights Campaign Foundation released its "We Are Here: Understanding the Size of the LGBTQ+ Community," report last week.
According to the HRC's report, based on data from respondents in the Household Pulse Survey, a national household probability survey of adults in the United States, at least 20 million adults in the United States could be lesbian, gay, bisexual, or transgender – nearly 8% of the total adult population, almost double prior estimates for the LGBTQ+ community's size.
It also suggests that more than 1% of people in the United States identify as transgender, higher than any prior estimates. Additionally, it confirms prior research showing that bisexual people represent the largest single contingent of LGBTQ+ people, at about 4% of respondents.
HRC noted in its findings that while many attempts have been made to document the size and demographics of the LGBTQ+ community in America, they have faced significant challenges. Sampling is difficult and bias also plays a role in respondents' answers.
In the most comprehensive and often-cited study of the LGBTQ+ community prior to today's report, the Public Religious Research Institute's (PRRI's) American Values Atlas suggested that 4.4% of Americans identified as LGBTQ+. Today's estimates nearly double that number – and may still be an undercount.
LGBTQ+ people are here – in every town, in every city, in each and every ZIP code. This data shows what we've suspected: our community is larger and more widespread than we could have known up to this point," said Joni Madison, Human Rights Campaign Interim President. "We're proud to bring this data to light and set the stage for a future where all the millions of LGBTQ+ people in America enjoy full legal and lived equality. I commend the Biden administration and the U.S. Census Bureau for finally allowing researchers to count us, and look forward to seeing the LGBTQ+ community counted in further studies."
Some top-line data points from HRC's report include:
Approximately 8% of respondents self-selected lesbian, gay, bisexual, or transgender when asked about their identity. A further 2% of participants "identify with a sexual orientation other than lesbian, gay, bisexual, or straight." This could encompass a number of other orientations such as pansexual, asexual, and others.
Data suggests more than 1%, or more than 2 million, people identify as transgender – an increase from prior estimates of approximately 1.4 million.
Bisexual people made up the largest single demographic, at about 4% of respondents.
California and Texas were the states with the largest number of LGBTQ+ adult residents, with an estimated 2.6 million and 1.7 million respectively.
LGBTQ+ people live in every community in every state. States less populated than California and Texas may tend to have a higher percentage of their population that identify as LGBTQ+.
"While this represents tremendous progress in ensuring quality data collection about the LGBTQ+ community in the United States, much more can be done," the HRC said on its website.
"As detailed in HRC's "Blueprint for Positive Change," the Census Bureau's two largest surveys – the American Community Survey and the decennial U.S. Census – still do not ask questions about respondents' sexual orientation and gender identity (SOGI). Data from these surveys is used to allocate hundreds of billions of dollars of federal funding each year, and the absence of SOGI questions negatively impacts support for the LGBTQ+ community."