Switzerland marriage equality law to take effect July 1
Voters on Sept. 26 overwhelmingly approved 'Marriage for All' statute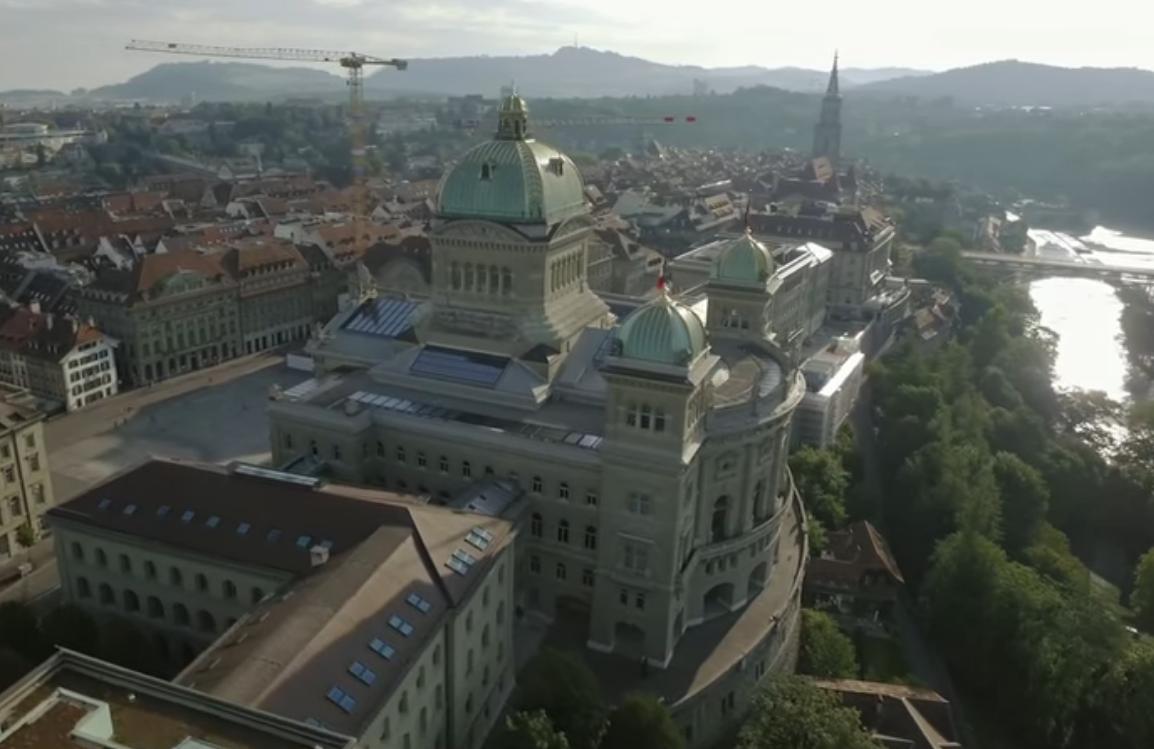 BERN, Switzerland — The Swiss government on Wednesday announced same-sex couples as of July 1 will be able to legally marry in the country.
The announcement comes less than two months after Swiss voters voted overwhelmingly in favor of the "Marriage for All" law. Switzerland will join neighboring France, Germany, Austria and other European counties that have extended marriage rights to same-sex couples.
"It's a great achievement," Maria von Känel, co-president of the "Marriage for All" campaign, told the Los Angeles Blade after the Sept. 26 referendum. "Our partnerships and families are now recognized equally and legally."
Hungarian lawmakers set stage for anti-LGBTQ referendum
Prime minister under fire for ongoing crackdown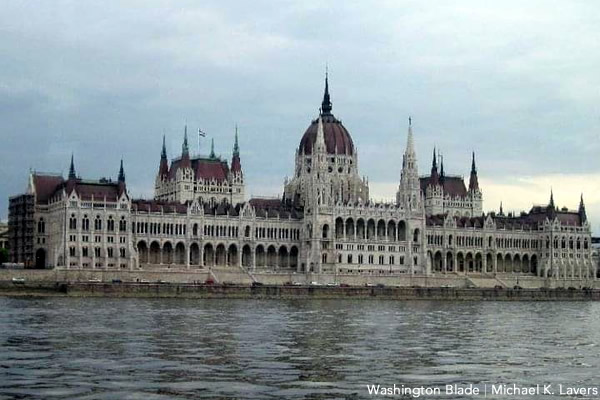 BUDAPEST, Hungary — Hungarian lawmakers on Tuesday approved a resolution that paves the way for a referendum on LGBTQ issues.
Reuters noted Prime Minister Viktor Orbán, who is running for re-election in 2022, earlier this year proposed a referendum on a law that that bans the promotion of homosexuality and sex-reassignment surgery to minors in Hungary.
"The Hungarian government proposes that citizens should have a chance to express their stance on the issues of gender propaganda," Deputy Minister Balázs Orbán told Hungarian MPs, according to Reuters. "We are committed. We believe that we … have to say no to LGBTQ propaganda in schools carried out with the help of NGOs and media, without parental consent."
Orbán continues to face criticism over his government's efforts to curtail LGBTQ rights in Hungary.
Lawmakers late last year amended the country's constitution to define family as "based on marriage and the parent-child relation" with "the mother is a woman, the father a man" and effectively banned same-sex couples from adopting children. Hungarian MPs in April 2020 approved a bill that bans transgender and intersex people from legally changing their gender.
Hungary in August issued a decree that restricted the sale of children's books with LGBTQ-specific themes.
The European Commission in July announced legal action against Hungary after the law that will go before voters took effect.
Orbán in September said Brussels has withheld funds for the country's pandemic recovery plan because of his government's anti-LGBTQ policies. An EU spokesperson said LGBTQ issues did not factor into the decision to withhold the money.
Netherlands formally apologies for forced sterilization of trans, intersex people
Gender Change Act was in place from 1985 to 2014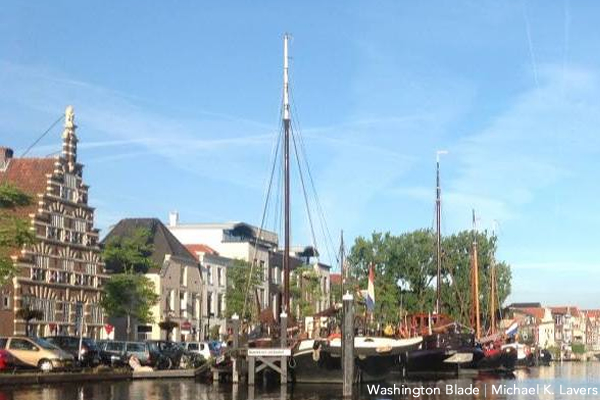 THE HAGUE, Netherlands — The Dutch government on Saturday formally apologized to transgender and intersex people who were forced to become sterile in order to legally change their gender.
The Gender Change Act, which was also known as the Transgender Act, was in effect in the Netherlands from 1985 until its repeal in 2014.
Education, Culture and Science Minister Ingrid van Engelshoven and Law Minister Sander Dekker last year on behalf of the Dutch government apologized to trans and intersex people who had undergone forcible sterilizations. The Dutch government also agreed to pay 5,000 euros ($5,633.68) to around 2,000 trans people who had sterilization surgeries.
A ceremony did not take place because of the pandemic.
Van Engelshoven issued Saturday's the formal apology during a meeting with trans and intersex people that took place at the Ridderzaal, a 12th century building in The Hague that the Dutch government uses for speeches from the country's royal family and other important ceremonial events.
"For decades we have had a law that has harmed transgender and intersex people," said van Engelshoven. "People have undergone medical treatment that they did not want, or have been forced to postpone becoming themselves. Today, on behalf of the entire Cabinet, I make our deepest apologies. Recognition of and apologies for what has been done to these people and which has caused a lot of grief for those involved is extremely important and is central to this special day in the Ridderzaal."
Vanmiddag heeft @ivanengelshoven namens het kabinet excuses aangeboden voor de oude Transgenderwet. Mensen konden hun geslachtsaanduiding in de geboorteakte veranderen, onder voorwaarde van geslachtsveranderende operaties en blijvende onvruchtbaarheid ⬇️https://t.co/iQwLTmWeP5 pic.twitter.com/13QmUUczPb

— Ministerie van Onderwijs, Cultuur en Wetenschap (@MinOCW) November 27, 2021
Transgender Netwerk Nederland in a press release said the Netherlands is the first country in the world to issue such an apology. The advocacy group notes the Dutch government last month began to compensate trans and intersex people who were forcibly sterilized, but adds the amount of money they will receive remains too low.
"The government has structurally disadvantaged and damaged transgender and intersex people for almost 30 years," said Willemijn van Kempen, who spearheaded the campaign for the formal apology. "It is important that it now apologizes for that."
Lady Gaga calls Italian LGBTQ+ community 'the bravest'
"You must be protected at all costs, like all human beings here on Earth, and I will continue to write music for you and fight for you"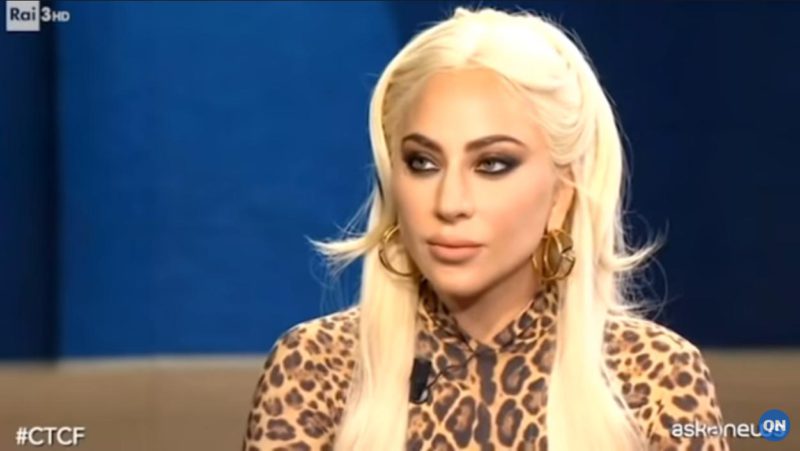 MILAN — In an appearance on an Italian talk show, Lady Gaga voiced support for the LGBTQ+ community in Italy after a hate crime law was struck down in October.
"I wanted to tell the LGBTQ+ community here in Italy that you are the bravest, the kindest, the most generous," she said ​​during an interview on Che Tempo Che Fa. "You must be protected at all costs, like all human beings here on Earth, and I will continue to write music for you and fight for you."
The bill — referred to as the Zan bill, named after Alessandro Zan, a Democratic lawmaker and LGBTQ+ activist who introduced the legislation — would have banned sex, sexual orientation, gender, gender identity and disability discrimination by amending Italy's penal code.
It passed the lower house in the Italian parliament in 2020, but disapproval from far-right groups and Catholics contributed to the bill stalling in the Senate.
Over the summer, the Vatican protested the Zan bill, sending a diplomatic note that claimed the anti-homophobia bill "reduce[s] the freedom granted to the Catholic Church."
Senior Italian lawmakers pushed back against the "interference" from the Vatican.
"All concerns must be heard and all doubts dispelled, but there can be no foreign interference in the prerogatives of a sovereign parliament," Zan tweeted following the Vatican's protest, per CNN.
Months later, the Senate voted 154-131 in a secret ballot to stop debate on the legislation.
Zan responded to Lady Gaga's comments on the show by tweeting: "Yes, Lady Gaga, the Italian LGBTQ+ community is strong and courageous. More than a society still steeped in hatred, more than senators hiding behind a secret vote. We will not give up until this battle is won. Thanks for your support."
Sì, @ladygaga, la comunità #lgbtq+ italiana è forte e coraggiosa. Più di una società ancora intrisa di odio, più dei senatori che si nascondono dietro a un voto segreto. Non molleremo finché questa battaglia non sarà vinta. Grazie del tuo sostegno ✌🏻🌈#CTCF #BornThisWay

— Alessandro Zan (@ZanAlessandro) November 14, 2021
Lady Gaga, who is bisexual, is promoting her new movie "House of Gucci," which was shot in Italy. The film is set to be released later this month.
Lady Gaga: "In Italia quando mi sono sentita più bella"