Indigenous Trans woman missing three years- family believes hate crime
It has been nearly three years since she has last been seen, yet there are still no substantial leads in the search for Dameron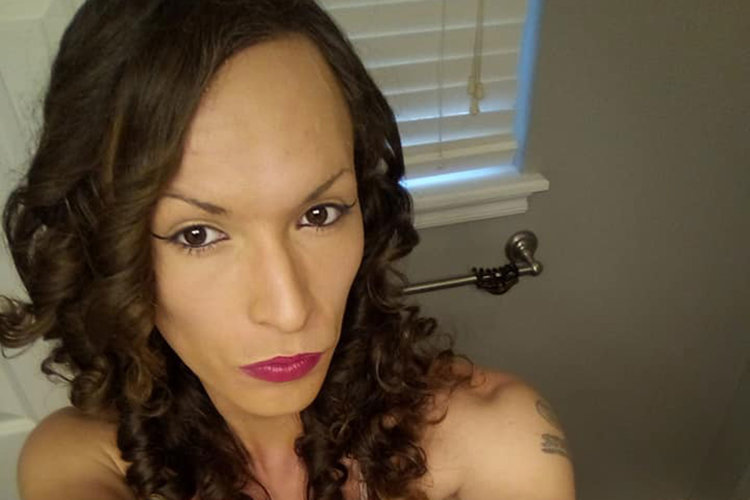 GROVE, Ok. — An Indigenous trans woman went missing from a small Oklahoma town in 2019 — her family believes her disappearance resulted from a hate crime.
News Nation Now reports that Aubrey Dameron, 25, was last seen leaving her family's Grove, Oklahoma, home at 3:30 a.m. to meet an unnamed person in March of 2019. It has been nearly three years since she has last been seen, yet there are still no substantial leads in the search for Dameron.
The family, a part of the Cherokee Nation, believes her gender identity had something to do with her disappearance. According to the news network, the family said her transition was not received kindly in the small town.
"My immediate thought is that it's a hate crime. That was my very first thing," said Christian Fencer, her uncle.
"Being in Grove. It's not really diverse whatsoever," Fencer said. "There's not really a lot of things that go on outside of the ordinary. And once there are, then it's looked at as abnormal or weird or lacking, for lack of other words."
Grove, which is approximately 90 miles outside of Tulsa, has a population of about 7,000 people.
According to the network, Fencer and Dameron are only six months apart in age and incredibly close. He said they were both bullied growing up with derogatory slurs and rocks.
Dameron's aunt and uncle also believe her being trans has led to a slow police investigation into her disappearance.
"We don't think she's a missing person. Uh, because she's transgender," her relatives recall being told by law enforcement.
Authorities — from Oklahoma State Bureau of Investigation to the local sheriff's office to the FBI — all either declined an interview or did not return phone calls made by News Nation.
For three years, the family has organized their own searches to no avail.
"I believe that we will eventually get the answers that we received, we deserve," Fencer said. "I believe that someone's going to come forward, and the entire thing's just gonna blow open."
Lawmaker intros bill to ban LGBTQ+ books & offers bounty if not removed
Prohibits school districts from having or promoting books that address the study of sex, sexual identity or gender identity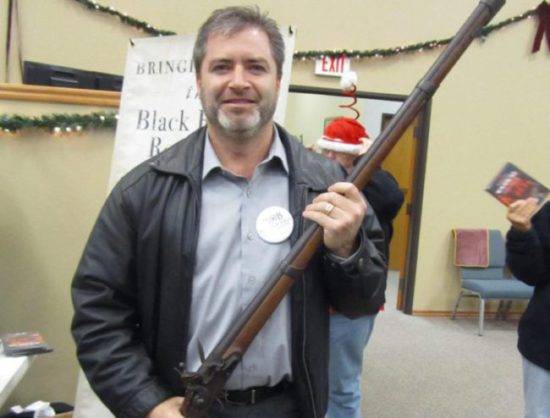 OKLAHOMA CITY – A Republican State Senator introduced legislation that gives parents in the state power to ban books in Oklahoma schools. The law also provides for a pathway for parents to collect up to $10,000 as a bounty for each day a book is not removed.
State Sen. Rob Standridge (R-District 15) announced in mid-December that he had filed two bills for the 2022 legislative session, which begins in February, to address what Standridge characterized as "the indoctrination of children in school classrooms and on college campuses." The first bill, Senate Bill 1142, "prohibits public school districts, public charter schools, and public school libraries from having or promoting books that address the study of sex, sexual preferences, sexual activity, sexual perversion, sex-based classifications, sexual identity, gender identity, or books that contain content of a sexual nature that a reasonable parent or legal guardian would want to know about or approve of before their child was exposed to it."
The legislation; "allows a student's parent or legal guardian who believes a book violates this bill to submit a written request to the school district superintendent or charter school administrator to remove it within 30 days. If not removed during that time, the employee tasked with the book's removal would be dismissed or not reemployed, subject to due process provisions, and he or she could not be employed by a public school district or public charter school for two years. The measure further creates a cause of action for a parent or legal guardian against a public school district or public charter school that violates the bill's provisions, allowing the individual to seek monetary damages, reasonable attorneys' fees, and court costs."
The second bill, Senate Bill 1141, "prohibits institutions within The Oklahoma State System of Higher Education from requiring students to enroll in a course that is not a core requirement of their chosen curriculum addressing any form of gender, sexual, or racial diversity, equality, or inclusion curriculum beginning with the 2022-23 academic year."
The legislation also provides that; "Students could not be financially penalized for choosing not to enroll in such courses. It also prohibits institutions from including or making part of a course that is a core requirement for a degree program certain concepts related to gender, sexual, or racial diversity, equality, or inclusion. The bill clarifies that its provisions do not prohibit concepts related to gender, sexual, or racial diversity, equality, or inclusion that align to a degree program focused on gender, sexual, or racial studies."
Standridge is a long time opponent of LGBTQ+ rights in Oklahoma. On July 15, 2015, a couple of weeks after the U.S. Supreme Court ruling in the case of Obergefell v. Hodges, (576 U.S. 644), he said the U.S. Supreme Court's position in upholding same-sex marriage was just the latest example of an out-of-control judiciary that has taken aim on traditional American values. He said the ruling has "put more nails in the coffin of the 10th Amendment and states' rights."
He also backed Oklahoma House Bill 1775, signed by Republican Governor Kevin Stitt last May.
House Bill 1775 prohibits mandatory diversity training for students in Oklahoma's public universities regarding gender identity, sexual orientation, race stereotyping and sex stereotyping for students – into law. HB 1775 is the first piece of anti-LGBTQ legislation that has been advanced by the Oklahoma state legislature the last (2021) session.
Oklahoma Governor orders officials to stop amending birth documents
"I believe that people are created by God to be male or female. Period, There is no such thing as non-binary sex"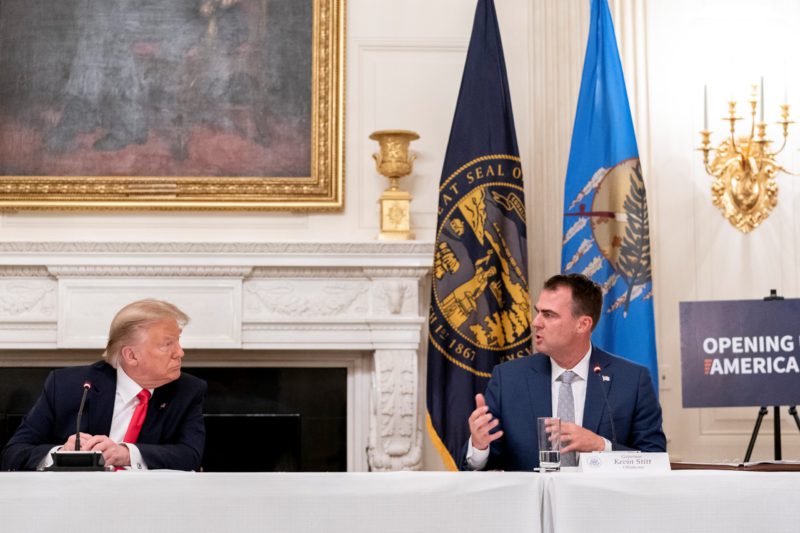 OKLAHOMA CITY – Oklahoma Republican Governor Kevin Stitt issued an executive order this week that bars the Oklahoma Department of Health from issuing altered birth certificates that allow non-binary options for newborns.
Governor Stitt's actions follow Republican outrage stemming from a court agreement reached between the Department of Health and an Oregon resident, Kit Lorelied, who was born in Oklahoma and identifies as nonbinary.
Lorelied had sued the Department of Health after it initially refused their request to modify their birth certificate to reflect their status as non-binary. The department which was represented by the Office of the Oklahoma Attorney General, had reached a settlement in May in which officials agreed to add nonbinary as an option on birth certificates.
Upon learning of the agreement last month, Governor Stitt condemned it saying in a statement released by his office; "I believe that people are created by God to be male or female. Period," Stitt said in a statement. "There is no such thing as non-binary sex and I wholeheartedly condemn the purported OSDH court settlement that was entered into by rogue activists who acted without receiving proper approval or oversight."
Stitt was not the only Republican state elected official that was angered by the settlement. The Associated Press reported that Oklahoma House Speaker Charles McCall and Oklahoma Senate President Pro Tempore Greg Treat said the settlement amounted to unauthorized overreach by executive agencies.
State Sen. Micheal Ray Bergstrom, a Republican who represents the area of Adair, filed a legislation that would require male and female to be the only options on birth certificates.
Stitt's executive order stating that the Department of Health must stop issuing another option for birth certificates notes that this action is "not permitted under Oklahoma law."
KJRH-TV in Tulsa reported that current Oklahoma statute states OSDH or any others do not have the authority to alter a person's sex or gender on a birth certificate. This also includes OSDH or any others from entering into an agreement or settlement that would oppose the statute.
Due to this, the Governor is ordering the Department of Health must cease amending birth certificates and providing a non-binary option and remove any materials from their website referencing the option.